This Discount Chain Is Closing Hundreds of Stores After a Massive Recall
Thousands of dead rats were found in a distribution center servicing over 400 stores.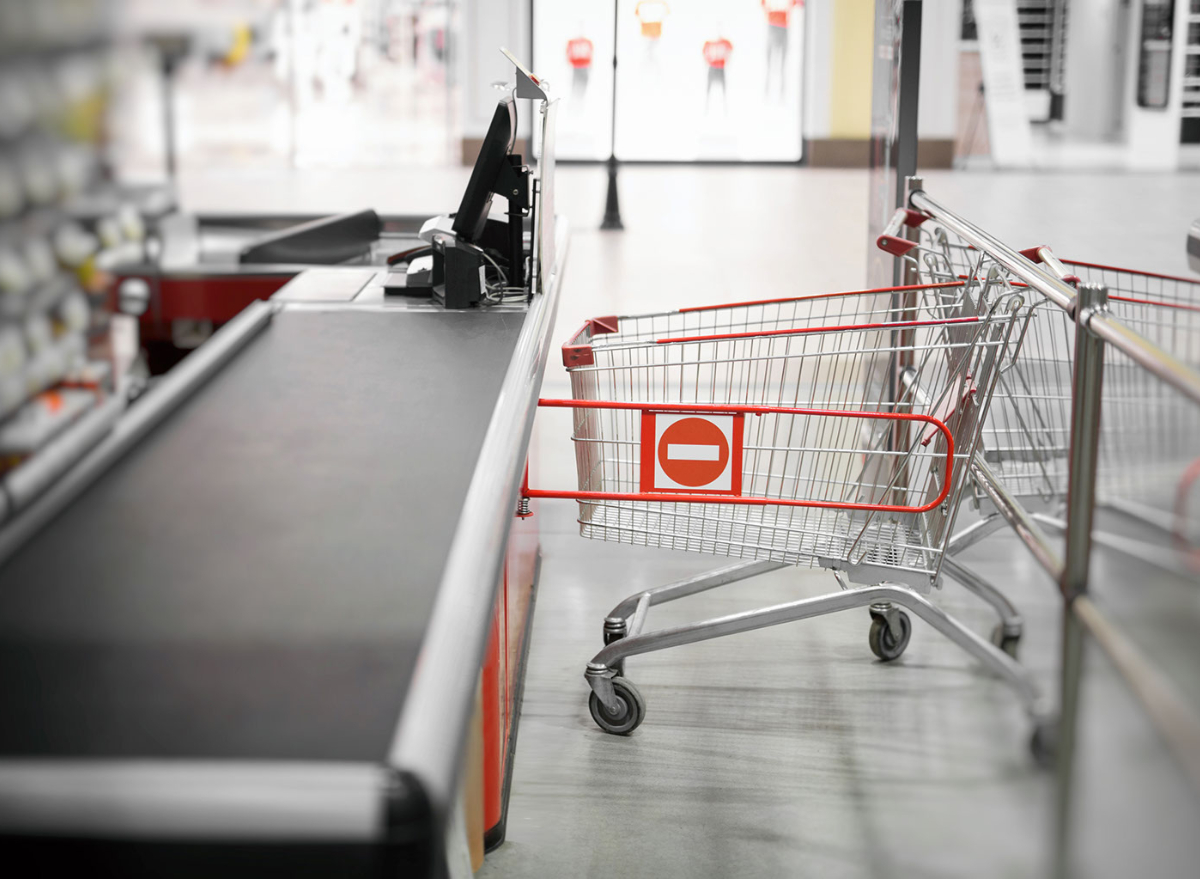 Last week, 1,000+ dead rats were found in a Family Dollar distribution center, prompting the U.S. Food and Drug Administration (FDA) to issue a warning to shoppers who recently bought food, as well as dietary supplements, vitamins, cosmetics, shampoos, baby wipes, and other healthcare items. Now the company is shutting down hundreds of stores because of a recall that has since been issued on the items.
Just over 400 stores in six states—including Alabama, Arkansas, Louisiana, Mississippi, Missouri, and Tennessee—are temporarily closed right now, the company confirmed to USA Today. All are store locations that had received shipments since Jan. 1, 2021 from the Family Dollar Distribution Center 202 located in West Memphis, Ark. where the dead rodents were found.
RELATED: For more grocery news, here are 6 Things You'll See at Costco This Year.6254a4d1642c605c54bf1cab17d50f1e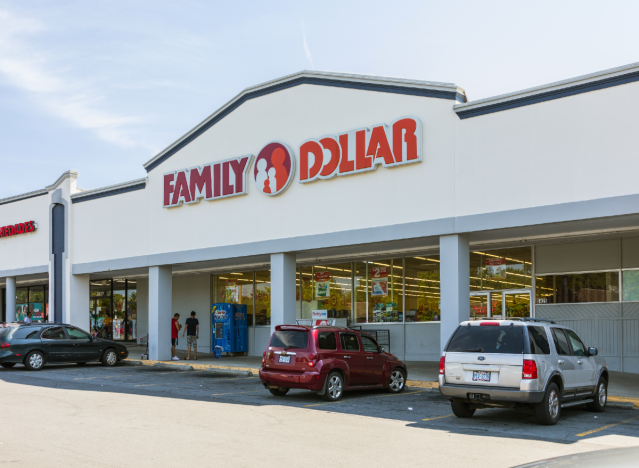 The discovery of the rodents was made last month when the facility was fumigated. "[A] review of the company's internal records also indicated the collection of more than 2,300 rodents between March 29 and Sept. 17, 2021, demonstrating a history of infestation," the FDA said in a press release on Feb. 18.
This issue can pose the threat of Salmonella, which is a dangerous bacteria that can cause illnesses with symptoms in otherwise healthy people that include fever, diarrhea, nausea, vomiting, stomach pain, as well as an infection in the urine, blood, bones, joints, or the nervous system. For the elderly, children, infants, and those with weakened immune systems, Salmonella poses a greater risk of severe illness, according to the Centers for Disease Control and Prevention (CDC).
While no illnesses related to any Family Dollar items have been reported to date, the chain is still closing 404 stores. "We take situations like this very seriously and are committed to providing safe and quality products to our customers," Kayleigh Campbell, a spokesperson for the company, said in a statement sent to USA Today. "We have been fully cooperating with all regulatory agencies in the resolution of this matter and are in the process of remediating the issue."
There is no information on when the stores will open again, but the company confirms that no fresh or frozen food item shipped by the original manufacturer is included.
For those that may be concerned that they have a product included in the recall from one of the 404 stores listed here, Family Dollar says it "is notifying its affected stores by letter asking them to check their stock immediately and to quarantine and discontinue the sale of any affected product. Customers that may have bought affected product may return such product to the Family Dollar store where they were purchased without receipt."
Unfortunately, this isn't the only grocery recall shoppers need to be aware of right now. Some infant formulas as well as other items are being pulled from shelves nationwide.
Amanda McDonald
Amanda has a master's degree in journalism from Northwestern University and a bachelor's degree in digital journalism from Loyola University Chicago.
Read more about Amanda