Grocery Recalls Are Hitting an All-Time High—Here's Why
There's been a 125% increase in the number of foods being pulled from shelves recently.
I have often written that the United States has one of the safest food supplies in the world. However, every other week the news reports on new grocery food recalls. In fact, the Food and Drug Administration (FDA) and the USDA's Food Safety and Inspection Service (FSIS) say there is a 125% increase in the average number of food recalls from 2009-2013 compared to 2004-2008, according to the "Trends in Food Recalls, 2004-2013" report the two organizations published.
So why are we seeing more foods than ever before being recalled? You'll actually be surprised to find out the answer.
Related: Drinks From 4 Popular Brands Sold at Costco and Walmart Are Being Recalled
Why are foods recalled?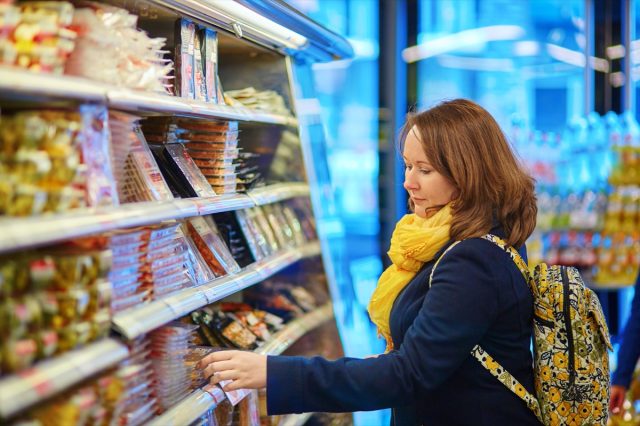 Food can be recalled due to any of the following three events: pathogenic contaminant, physical contaminant, or misbranding. Pathogenic contamination happens when an illness-causing microorganism gets into the food such as Salmonella or E. Coli. Physical contamination happens when a foreign object gets into food like plastic or metal. You see misbranding recalls oftentimes when an undeclared allergen like soy or nuts or an undeclared substance like food coloring makes it into the product, or if an incorrect label is put onto the product.
Typically food is tested in-house through inspections and safety checks. The FDA and FSIS  conduct their own safety checks in various ways, but consumers can also alert companies if there are any food safety issues.
What happens when food is recalled?
Any food and supplement can have a mandatory recall by the FDA, with the exception of infant formula which has its own set of regulations. If the FDA believes that a food is adulterated or misbranded or if the food or supplement can cause serious adverse health effects, it can mandate a recall.6254a4d1642c605c54bf1cab17d50f1e
However, most companies will voluntarily put out a recall if an issue is found that is potentially dangerous to the public if they eat the food. The company will then work together with the FDA to help alert the public and publicize the recall and steps to take if you bought that food or supplement. Recalls are put into place to help minimize any harm from recalls, but the question still remains as to why have we seen such a dramatic increase in recalls lately?
Related: To get all the latest grocery store news delivered right to your email inbox every day, sign up for our newsletter!
Why have there been so many grocery recalls lately?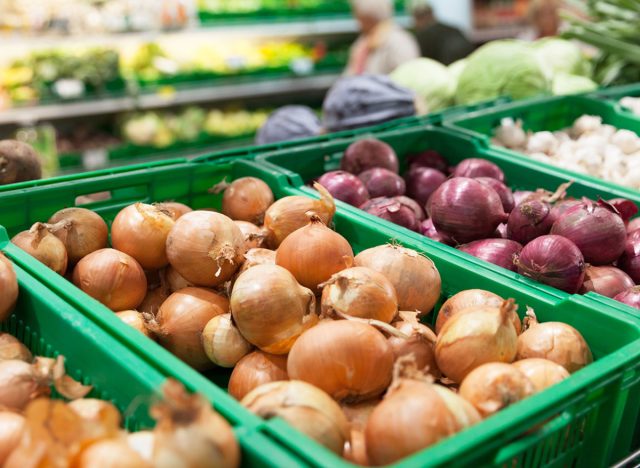 The answer: new laws and new technology. In 2011, the FDA enacted the Food Safety Modernization Act that provided them with more power in preventing food safety issues. Some of the guidelines in the law that help do this include:
All facilities are required to have a preventative controls plan.
Produce safety rules have been enhanced.
FDA facility inspections are more frequent.
The FDA has access to food safety records of all companies and greater authority over imported foods.
FDA has the power to issue a mandatory recall and if it deems the company unsafe, it can discontinue registration.
There is also new technology used by the FDA, USDA, and CDC called whole genome sequencing, which can help discover the source of the pathogenic microorganism faster than before.
Product labeling has also been an issue, especially with produce. In 2018 when a romaine lettuce outbreak occurred, more lettuce was recalled than needed because the place of origin wasn't well known. Now the FDA is advocating that all produce packaging has a place of origin labeling on the package.
In addition, the ability of social media to spread information about recalls has made more people aware of them. This could have folks think that there are more recalls, but in reality, the word is just getting out quicker than ever before.
Here's how to make sure your food is safe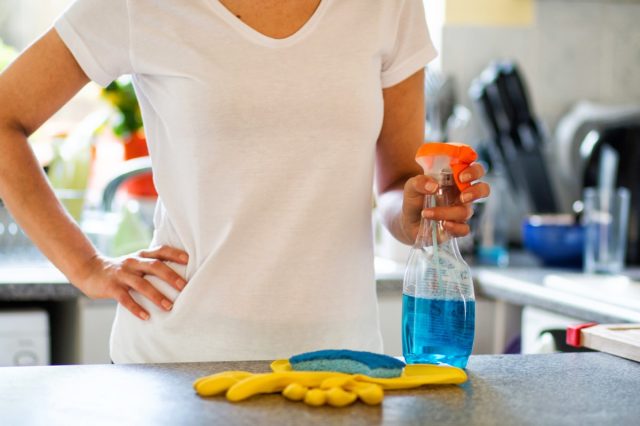 There is a list of food recalls published by the government (at recalls.gov) and you can sign up for food recall alerts here. When a recall happens, you will receive specific details, including the name of the product, the code on the food, and actions you can take to ensure your safety. Usually, the specific action to consumers is to return the product for a refund or to discard the package.
Should you have a recalled item in your home, though, here are two steps to sanitize your kitchen.
For more info about what's happening at the grocery store in your neighborhood, read these next:
This Major Grocery Chain Is Putting Purchase Limits on Bacon and Other Popular Items
Toby Amidor, MS, RD, CDN
Toby Amidor is an award winning dietitian and
Wall Street Journal
best-selling cookbook author who believes healthy and wholesome can also be appetizing and delicious.
Read more about Toby