5 Shortages Affecting Fast-Food Chains Right Now
Here's how they may affect your next order.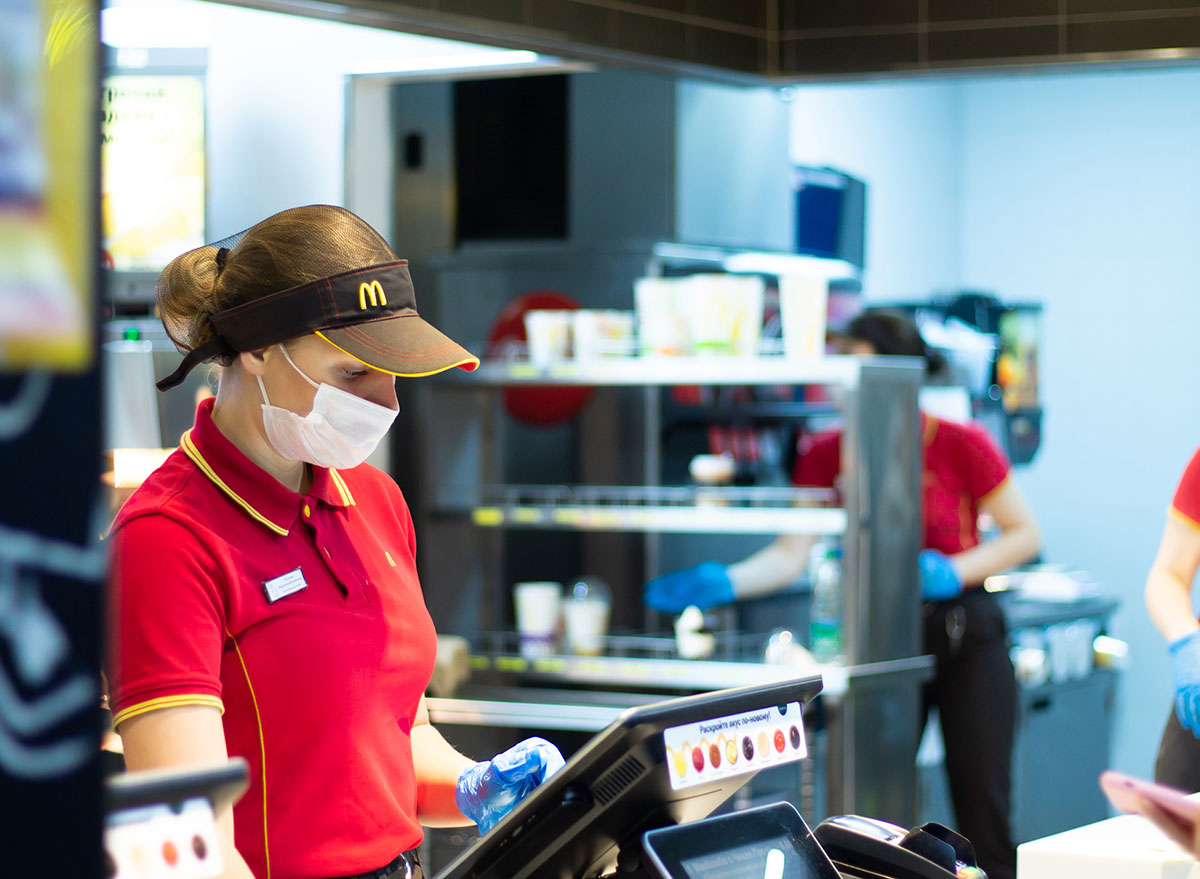 The pandemic may be inching toward a resolution in 2021, but the aftereffects of the havoc it wreaked in 2020 are very much still being felt across the food industry.
A new wave of supply chain issues is affecting fast-food chains and causing shortages of several crucial ingredients, as well as workers—factors that are highly likely to affect your next trip to the drive-thru. Here's what's currently in short supply across restaurants in America.
And for more, don't miss McDonald's Is Closing Down These Locations in Record Numbers.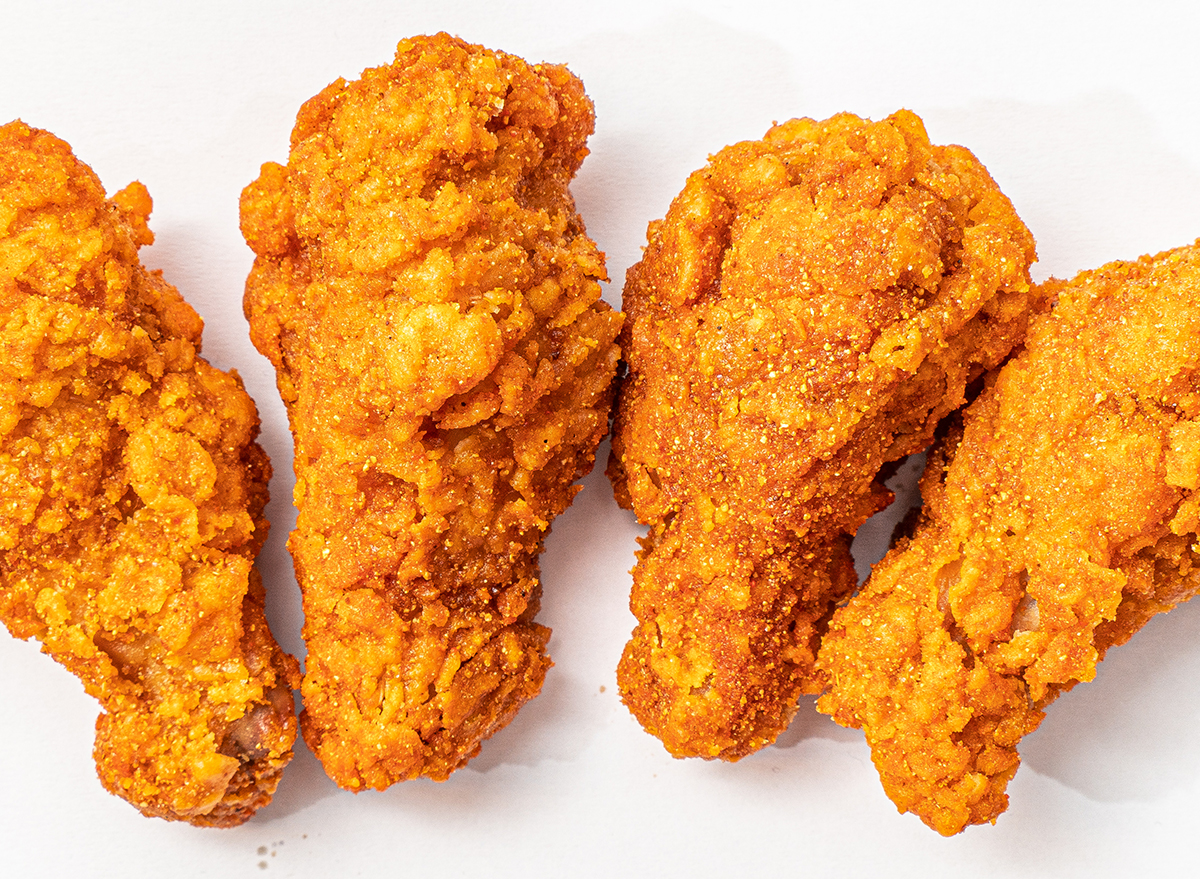 In early February, news of an impending shortage of chicken wings about to hit American fast-food chains and restaurants emerged. A growing number of restaurants have added this beloved item to their menus amid an unprecedented surge in pandemic popularity, resulting in a "tight" nationwide supply. In fact, America's cold storage stock of chicken wings is at its lowest point since 2011, according to an analyst cited by Restaurant Business. While big brands like Domino's and Wingstop may not be impacted just yet, reports from states like Texas and Wisconsin warn of local restaurants that are running out of wings.6254a4d1642c605c54bf1cab17d50f1e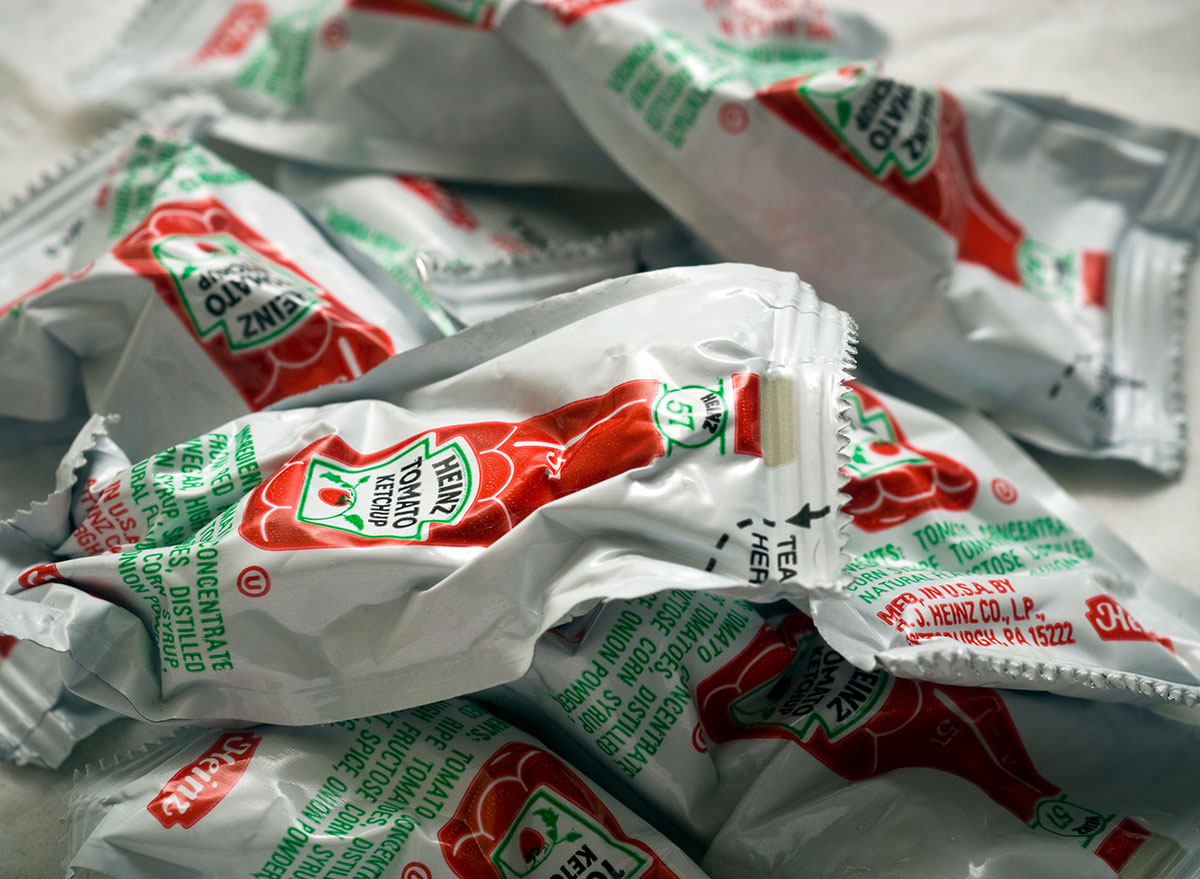 Several restaurant chains have recently reported a shortage of Heinz ketchup packets. America's #1 ketchup brand is allegedly having a hard time keeping up with a higher demand for its single-serve sachets that are included in most takeout and delivery orders. The 700-unit seafood chain Long John Silver's has reportedly had to look for ketchup packets from secondary suppliers, while a representative for steakhouse chain Texas Roadhouse said its restaurants have looked for alternatives to Heinz.
Boba balls, as well as the tapioca flour which they're made from, are going to be hard to come by for several months, according to industry experts. Thanks to major congestion in Asian imports caused by the pandemic, America is facing a spotty supply of the main ingredient in bubble tea, a beloved Taiwanese fast-food beverage. "Some companies are already running out, and most will be out by the next week or so," owners of Boba Guys, one of the top bubble tea chains in the U.S., said in a recent Instagram video explaining the dire situation.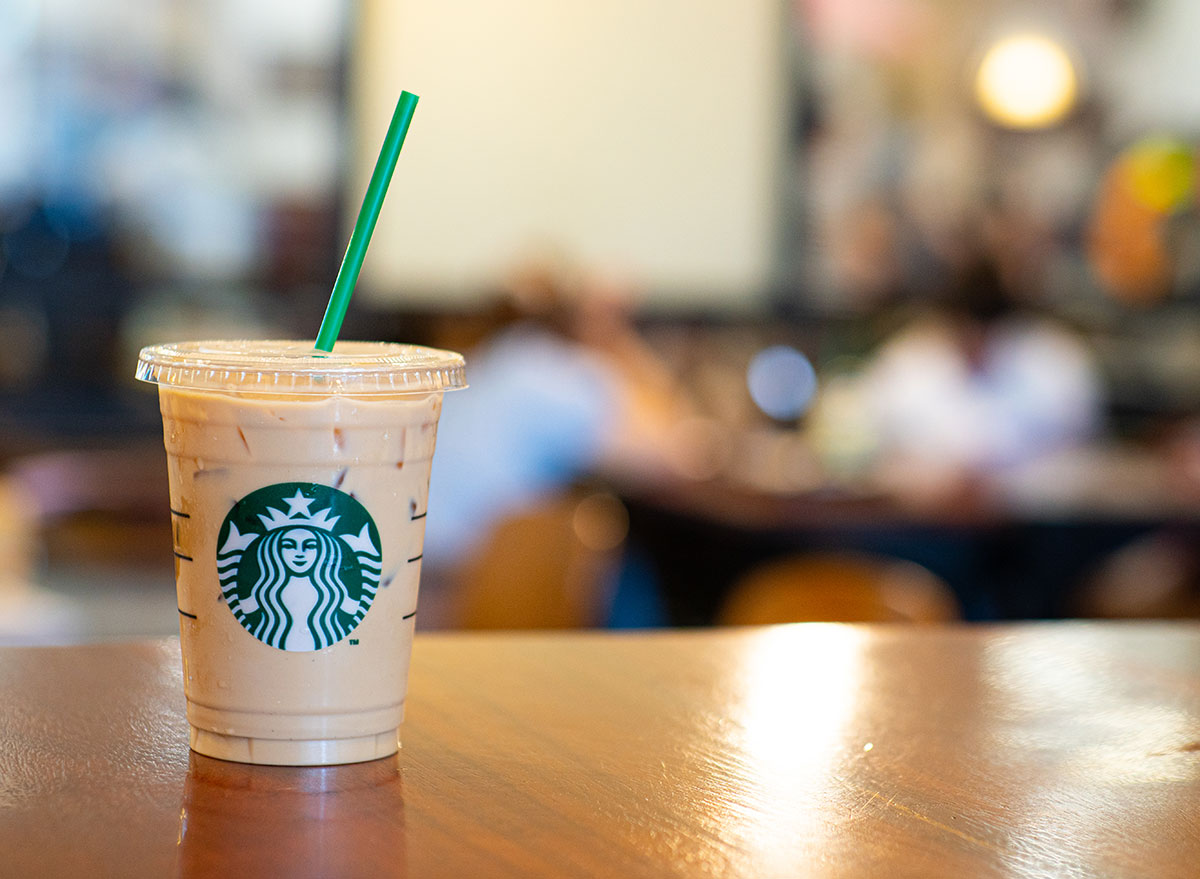 Other fast-food drinks that you may have a hard time finding right now are ones made from oat milk. In March, both Starbucks and FreshDirect, a popular grocery delivery company, announced that they were experiencing temporary shortages of Oatly-branded oat milk. Ever since Starbucks onboarded Oatly's milk as its latest dairy alternative, the company has had a hard time keeping up with skyrocketing demand. According to Bloomberg, Oatly planned to increase its production ahead of time with a new plant in Utah that was scheduled to open last year. However, its opening has been delayed due to the pandemic, leaving Americans with a spotty supply of Oatly for the time being.
A recent viral TikTok video showing a McDonald's location apologizing for a lack of staff with a sign saying "no one wants to work anymore" is a striking symbol of one of the greatest shortages currently plaguing many national fast-food chains. Now that COVID-19 restrictions are lifting and restaurants are resuming regular operations, most are having trouble hiring back the large number of workers needed to run at full speed. Besides McDonald's, chains like Dunkin' and Subway are also having trouble hiring enough workers, while others like Taco Bell and Whataburger are adding new perks to their job offers in order to entice employees. According to Business Insider, the average median wage for a fast-food employee is $11.63 per hour, and workers are increasingly moving on to companies like Amazon and Target, which offer a $15 hourly wage.
For more, check out the 108 Most Popular Sodas Ranked By How Toxic They Are.
Mura Dominko
Mura is ETNT's Executive Editor, leading the coverage of America's favorite restaurant chains, grocery stores, and viral food moments.
Read more about Mura