The FDA Is Taking Action Against These Toxic Grocery Items, New Report Says
New government limits on this harmful contaminant will better protect children, but some say it isn't enough.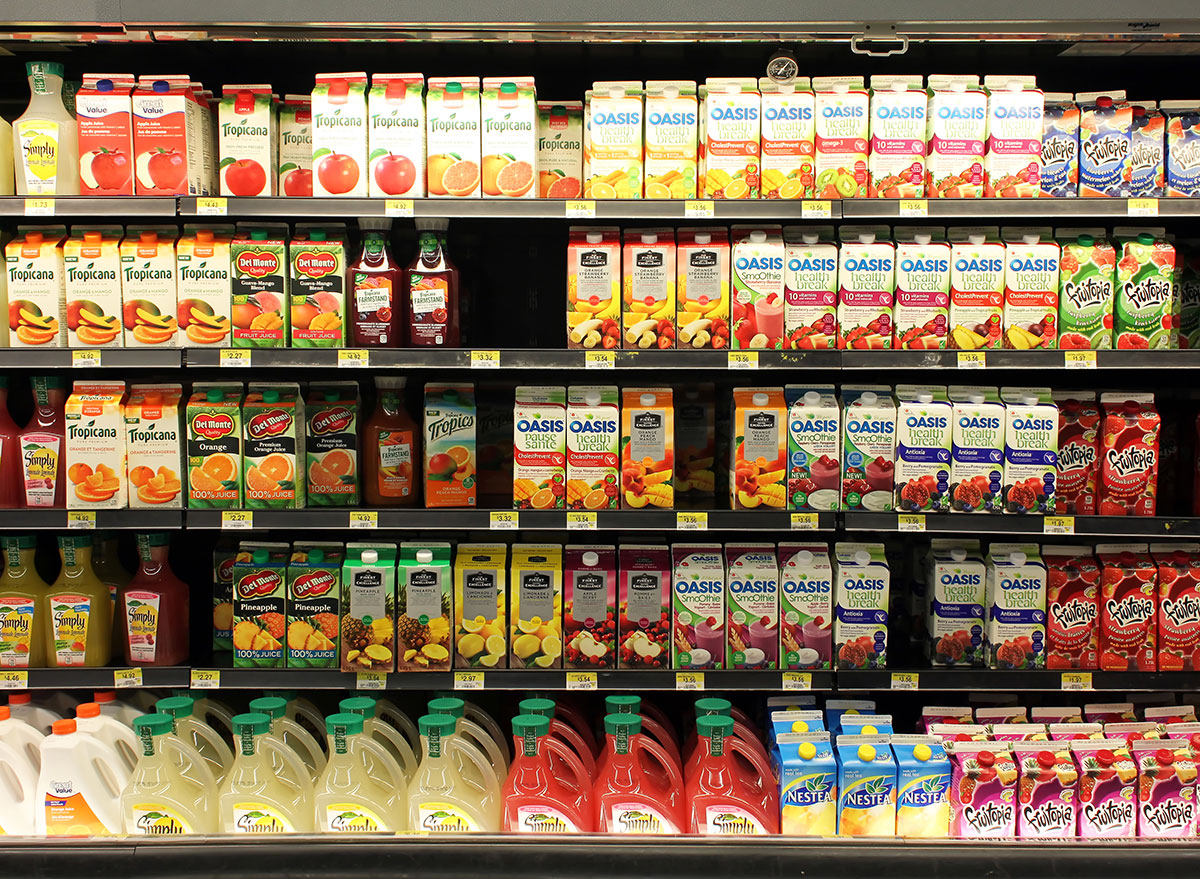 The U.S. Food and Drug Administration (FDA) works to monitor and regulate the number of toxic substances which appear in food, foodwares, dietary supplements, and more. The agency also gives special attention to the reduction of these harmful contaminants in foods and drinks consumed specifically by both babies and children in its Closer to Zero action plan.
As part of this initiative and for the general health and well-being of all consumers, the FDA issued a new draft plan on April 27 that outlines lower recommended limits of lead in apple juice and other juices. Some say it isn't enough, though.
Lead regulations in these drinks currently stand at 50 parts per billion (ppb) of lead—a standard originally set back in the 1990s. The FDA's new recommended action level brings this number down significantly and would help to better protect against lead exposures in vulnerable populations.
"The FDA estimates that establishing a 10 ppb action level could result in as much as a 46% reduction in exposure to lead from apple juice in children," the FDA news release states. "For all other fruit and vegetable juices, establishment of an action level of 20 ppb is estimated to result in a reduction of 19% in exposure to lead from all other juices in children."6254a4d1642c605c54bf1cab17d50f1e
Lead exposure can seriously affect a child's development, potentially causing damage to the brain and nervous system, slowed growth, hearing and speech problems, and even behavioral problems. And, the CDC states that "no safe blood lead level in children has been identified."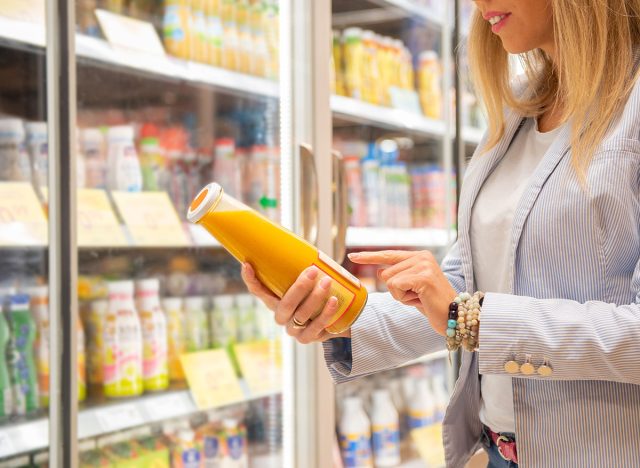 At the same time, it's also impossible to eliminate all lead from food supplies. This is because it is a naturally occurring element and products—like juice—made from produce can be contaminated with additional lead from fertilizers, pollution, or even manufacturing equipment. The FDA's updated regulation is still a step in the right direction to keep younger consumers safe, and the agency is also working closely with juice manufacturers to best adopt the new lead levels.
These efforts have been slow to come, however, and there was even pressure back in 2019 from Consumer Reports to drop the 50 ppb action limit even further. The article cited that manufacturers of bottled water were meeting a lead level of 1 ppb, even with a 5 ppb limit in place, and the same standard should be set for juice as well. In response to the new FDA regulations, Brian Ronholm, the director of food policy at Consumer Reports says that it isn't enough.
"These proposed levels seem weak, especially when you consider a significant majority of the industry is already meeting them," he says in a statement. "These action levels seem to give credit for work already done instead of attempting to protect public health."
Consumer Reports and the FDA say that a good way to ensure children's exposure to lead and other heavy metals is to limit how much fruit juice they drink, make sure that they get fruit needs from whole fruit, and follow proper nutrition.