These Are Costco's Most Popular Items Right Now
Grab your Costco card — we're going shopping!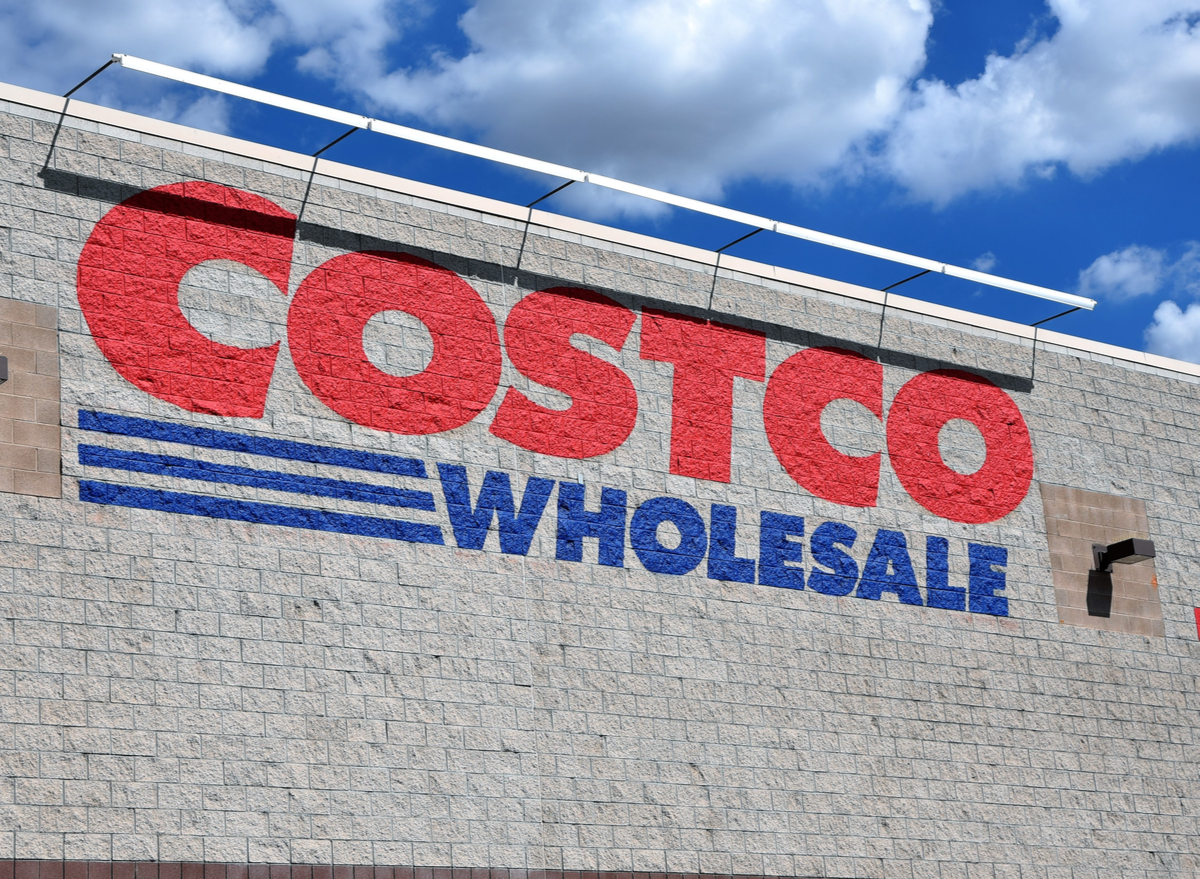 It's always an adventure when you set foot in Costco because you don't totally know what you're going to find. Sure, the popular staples will (almost) always be there, but the way Costco rotates inventory in and out makes for pleasant surprises. And while each warehouse is a little different from the next, you'll find plenty of hidden treasures no matter which one you visit.
What we love about Costco members is how dedicated they are to the store and to sharing their favorites with their fellow devotees. You can always find chatter on social media about what they're shopping for right now and what everyone else should be picking up amid holidays, shortages, price hikes, and more. And It makes it easier than ever to draw up your grocery list before you even set foot in the store! Without further ado, we checked in with Costco's fans to find out what they're buying right now—and here's what we found.
Kirkland Golden Margarita Mix
The alcohol section in Costco's warehouses is a favorite among many members for its assorted wine, liquor, and more. Some iconic brands are available, but some of the most popular varieties come with a Kirkland label—including the beloved Kirkland Signature ready-to-drink Golden Margarita Mix.
It was spotted by the Instagram account @costcobuys in late June, right after the official start of summer. And judging by the comments, it is selling quickly thanks to its taste and price.
"Will I be judged if I leave with a pallet of these?" one member asked.
The bottles come with 1.5 liters of margarita mix (tequila included) and cost $8.99.6254a4d1642c605c54bf1cab17d50f1e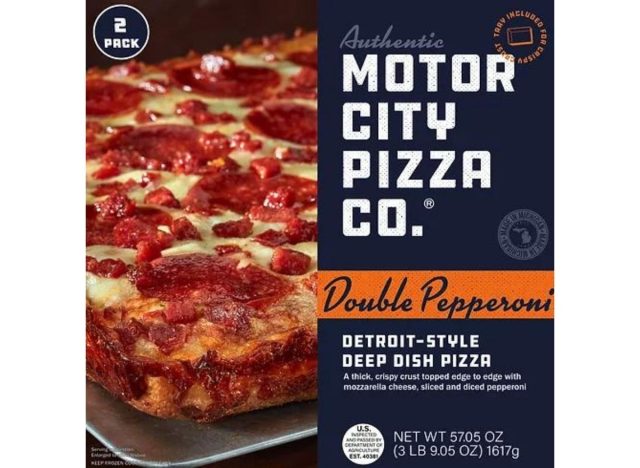 This frozen pizza has been in lots of members' carts for a while now. It's been called "the best frozen pizza on the market" and "half the reason why I go to Costco" by some and comes in a pack of two of either Double Pepperoni or Ultimate Meat.
Many Costco items come and go, but this one is available right now as one member points out in a post on Reddit in late June. They say it is $10, and about 25 minutes in their oven was enough to cook through, and they were impressed.
This isn't the only fan-favorite frozen item in Costco's gigantic freezer aisles. These 5 Costco Frozen Items Are Selling Fast Right Now.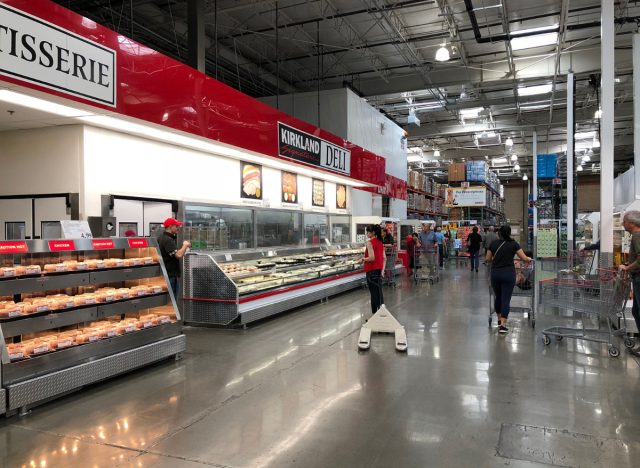 The Costco deli's selection includes many ready-to-eat and ready-to-cook options like chicken wings, mac and cheese, and more. But its newest offering is one member says they "need."
A late-June Instagram post by @costcohotfinds explains that the Garden Salad with Chicken and Croutons includes chopped salad blend, sliced mini peppers, caesar vinaigrette, chicken breast strips, fresh grape tomatoes, and shredded parmesan cheese.
The salad is $5.99 and weighs around 1.5 pounds. Over 10,000 people "liked" the post, with @costcohotfinds admitting they are a fan along with others in the comments. "Looks yummy!" one said and another asked Costco where this popular offering was during the school year.
Creative Snacks Strawberry Pretzels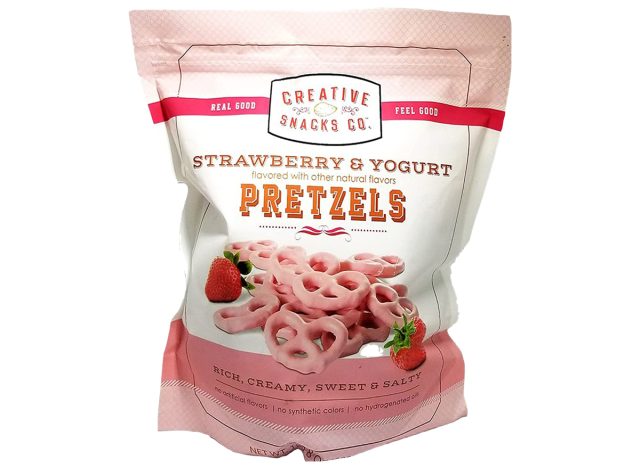 The rich strawberry flavor on these crunchy snacks makes for a delightfully sweet and salty treat that members have been devouring for a while. Right now they are a popular option spotted by Instagram account @costco.hotbuys.
The pretzels are oven-baked and then dipped in strawberry-flavored yogurt, which takes them up a notch from your standard yogurt-dipped or chocolate-dipped pretzel. These would be delicious with a bowl of fruit for an afternoon snack.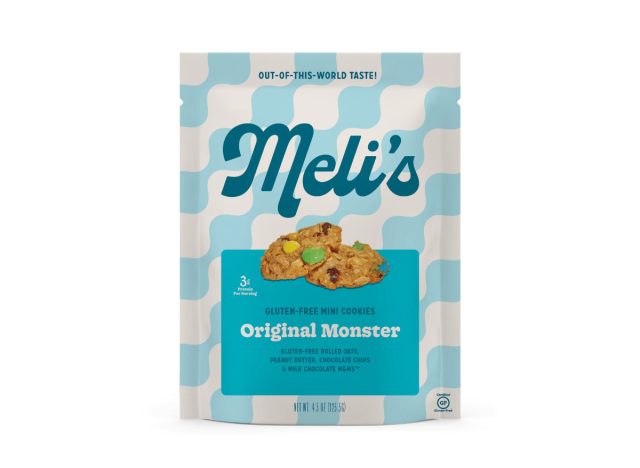 Meli's Monster Cookies cookie mix is now available at Costco, according to @costco_doesitagain on Instagram, and members say gluten-free snacking got a little easier and way more tasty.
The cookies are made with gluten-free rolled oats and have plenty of plant-based protein. These are a great option if you're gluten-sensitive but still want to have a cookie or two (or three or four!) after a meal.
Snak Club Tajin Festival Snack Mix
Costco shoppers on Reddit are going wild for this popular chili and lime snack mix with flavored nuts and corn. It's a little spicy and a lot flavorful—definitely the kind of snack you can't put down.
That's totally OK because it's full of protein and has no artificial flavors or colors, so snack away!
Hedy Phillips
Hedy is a freelance writer with years of experience covering buzzy food trends, wellness, and weight loss.
Read more about Hedy