Jada Pinkett Smith Is Opening Up About Her Gut Problems
In this exclusive clip from "Red Table Talk" on Facebook Watch, the actor gets real about her own gut health.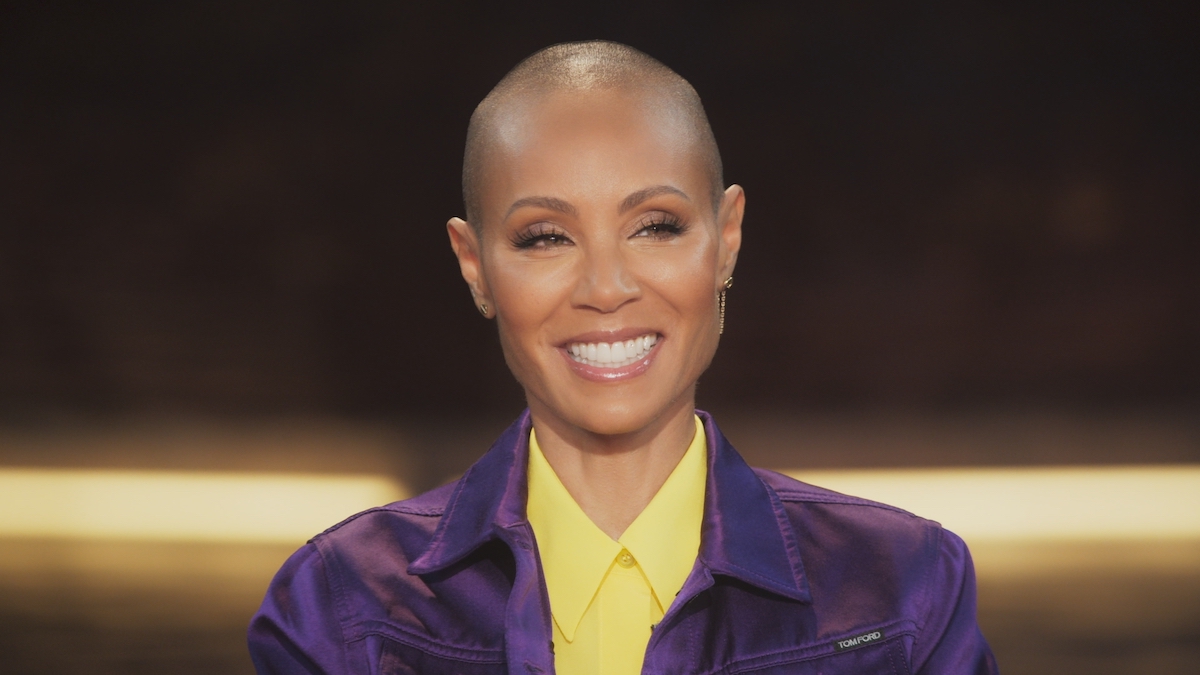 When your gut isn't healthy, it can result in various problems. Jada Pinkett Smith—who, along with 70 million other Americans suffers from digestive issues—knows that well which is why she opened up about her gut-related problems during her December 22 episode of "Red Table Talk" on Facebook Watch.
Along with undergoing a colonoscopy to help determine what gut issues she was potentially facing, the actor and host also talked with experts to delve into how gut health can affect everything from weight gain and stomach issues to bloating, fatigue, pain, migraines, and food allergies. On top of that, it can also affect your brain.
"They say that the gut is like the second brain of the body," Pinkett Smith said in an exclusive clip provided to Eat This, Not That! "I think people should have more understanding too that we're putting toxic foods in our body, [and that's] going to help create toxic emotions, toxic moods."
Related: Sign up for our newsletter for the latest celeb food and health news!
Going on to say that she has addressed her gut problems by cutting out gluten, eggs, chicken, and oatmeal, Pinkett Smith revealed that after getting rid of the latter as her breakfast, she now starts her days feeling "happy" and motivated instead of feeling "so low, so down, [and] so depressed."
"This is the concept that there are physical and chemical connections between our central nervous system—our brain—and our gut," Dr. Fola May, a gastroenterologist at UCLA, noted during the full episode. She added that "there are millions of nerve endings in our stomach and our colon and our digestive system" as well as "two-way communication" between these areas "at all times." It's because of these connections that the state of our gut affects our mental state.
Shawn M. Talbott, PhD, the author of Mental Fitness—Maximizing Mood, Motivation, and Mental Wellness by Optimizing the Brain-Body-Biome, tells Eat This, Not That!: "I often tell people that 'how you feel is not just in your head—but also in your gut' because the majority of our neurotransmitters are made in our gut—90% of our serotonin (happiness), 70% of our dopamine (motivation), the majority of our GABA (relaxation), etc."6254a4d1642c605c54bf1cab17d50f1e
Talbott adds that "by managing our gut bacteria (microbiome) and optimizing our gut health, we can improve how we feel—with lower stress and higher stress resilience."
As for how to keep your gut healthy, Jumha Aburezeq, head nutrition coach at StoopidFit, offers a few tips: "Some of the best ways to improve gut health include chewing your food more thoroughly (digestion begins in the mouth), managing your ADDED sugar intake, minimizing the use of NSAIDS or PPIS (aspirin, ibuprofen, advil, motrin, prilosec, and nexium all weaken the intestinal lining), incorporating more fiber and protein-rich foods into your diet, getting 7-9 hours of sleep a night, and managing your daily stress (mental, emotional, and physical stress all create inflammation within the body)."
To find out more about how to keep your gut in great shape, be sure to read Eating Habits to Avoid If You Want a Healthy Gut, Say Dietitians.
And tune in for an all-new episode of "Red Table Talk" on Wednesday, December 22 at 9 am PT / 12 pm ET on Facebook Watch.
Desirée O
Desirée O is a freelance writer who covers lifestyle, food, and nutrition news among other topics.
Read more about Desirée