4 Healthy Habits Lauren Conrad Swears By
The reality star-turned-designer shares how she leads a healthy lifestyle in an exclusive interview.
From launching fashion, jewelry, and home decor collections for Kohl's to co-founding The Little Market, a nonprofit fair-trade shop that supports female artisans around the world, Lauren Conrad has made her mark on the lifestyle industry. And beyond her growing list of business ventures, there is yet another domain that the former reality TV star places heightened importance on: food.
Whether she's blogging about how to use microgreens or sharing her favorite recipes, Conrad frequently offers tidbits of information about how she leads a healthy lifestyle. Read on to discover the TV personality's go-to healthy habits, and for more celebrity news, check out 5 Healthy Eating Habits Ariana Grande Swears By.
She eats simply.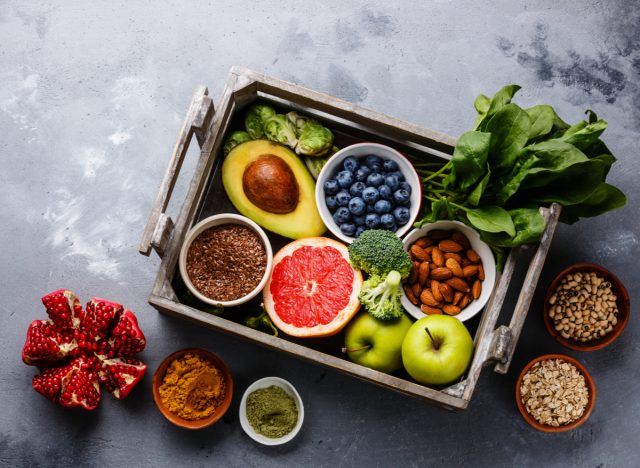 Conrad's website boasts a plethora of recipes ranging from salads and smoothies to cakes and cocktails. And one key element of the former Laguna Beach star's approach to food is that she likes to keep things simple in her household.
"If we have produce that are good as is, we don't cook them. I feel like it's so nice when you're able to eat things fresh," she tells Eat This, Not That! in an exclusive interview. "If we're making a recipe or cooking, we're keeping it pretty simple. I find that I feel best when I'm eating fewer ingredients and as clean as possible."
She tries to source the best quality ingredients.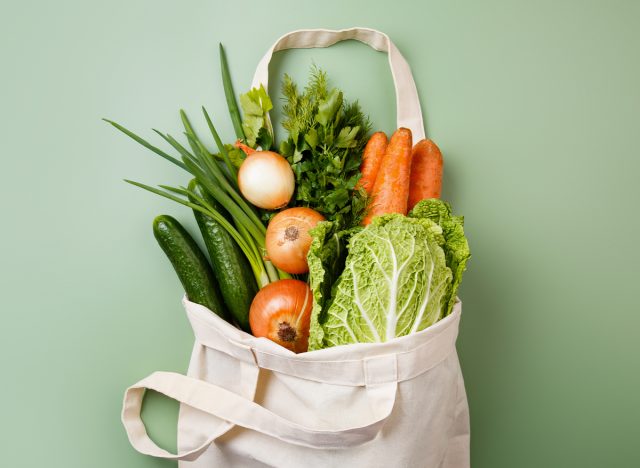 As part of her effort to maintain a healthy diet, Conrad is conscious of where she and her family obtain their food.
"We try and shop locally, we try and shop organic. We grow a lot of her own produce," she says.
Additionally, Conrad has previously shared tips for starting an edible garden—an endeavor she began when she was trying to think of activities for her eldest son, Liam, now 5, to do at the beginning of the pandemic.
She doesn't consume dairy.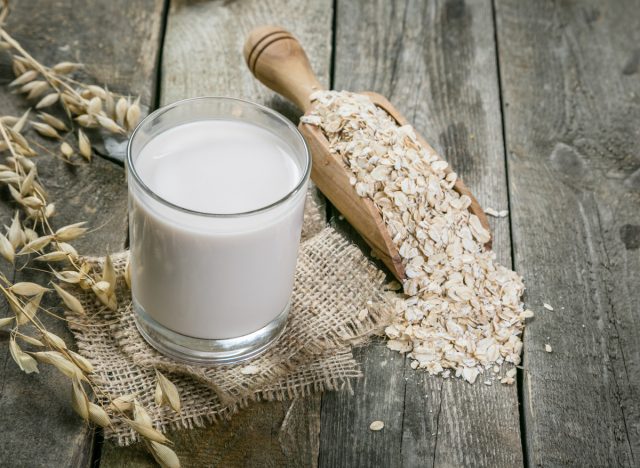 Since both Conrad and Liam are lactose-intolerant, the mother-of-two transitioned her family into a dairy-free lifestyle.6254a4d1642c605c54bf1cab17d50f1e
"There was a little bit of an adjustment. This was fiveish years ago, so I feel like there weren't as many options," she says. "I think nowadays, there are so many options when you're looking for dairy-free items, so it's much easier now, which is really nice."
One of Conrad's go-to dairy alternatives is Planet Oat. In fact, the fashion designer recently partnered with the oat milk brand to celebrate the launch of Planet Oat Marketplace—a limited-time pop-up experience showcasing recipes that feature Planet Oat.
"I think that the thing that's nice is that when you try [the recipes], you don't realize this is a dairy-free or plant-based recipe," Conrad says. "I think one of the things [about it] is that it shouldn't feel like a compromise or like you're missing out on something. It's just another great option."
She emphasizes the importance of paying attention to your body.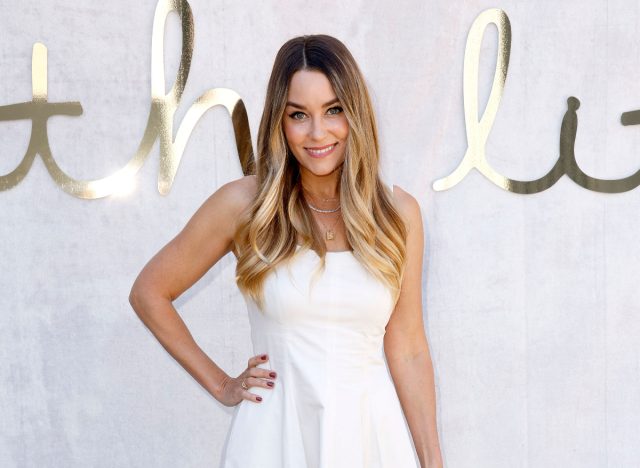 Like her eating habits, Conrad's wellness tips are also simple, as her number one recommendation is to be in tune with your body.
"I think—especially if you're a mom or you're working a lot—you sometimes aren't paying attention. But I think that our body's pretty good at telling us when something needs to change," she says. "And so, I think that a lot of times—whether it's the sleep we're getting, or something we're doing in our routine, or the way we're eating isn't agreeing with us—I think it's important to check in with yourself."
Brianna Ruback
Brianna is a staff writer at Eat This, Not That! She attended Ithaca College, where she graduated with a degree in Journalism and a minor in Communication Studies.
Read more about Brianna