This Popular Fast-Food Menu Deal Is Becoming Extinct, Experts Warn
Chains will likely end up losing a significant percentage of customers.
At the tail end of the pandemic, cheap and easy fast-food options are as popular as ever. Consumption of pizza and fried chicken is on the rise, and restaurant chains keep adding more and more features like loyalty programs and family bundle meals to entice old and new customers. But there's one popular feature of the fast-food menu that is increasingly becoming obsolete—the value deals.
A long-time staple, the classic value meal consisting of a main, a side, and a drink, which usually runs under $5, is being phased out from menus at major chains like McDonald's and KFC, according to NBC News. Instead, customers can expect to find a proliferation of combo meals ranging from $10 to $30, as well as new menu items with heftier price tags that cater to customers looking for higher-quality options.
RELATED: Popeyes Is Rolling Out These First-Ever Perks For Chicken Lovers
Thanks to a renewed interest in fast food, America's biggest national chains no longer need bargain-seeking customers to boost foot traffic and are tweaking their offerings accordingly. Giants like Wendy's are trading up value items for menu sections filled with higher price-point items. The Made to Crave selection at the squared-patty chain consists of items like the Bourbon Bacon Cheeseburger and Pretzel Bacon Pub Chicken, which range in price from $5 to $7 (depending on the location).
KFC has stopped marketing the "$5 Fill Ups" from 2020, according to NBC News, and is now focusing on $30-family meals instead. Similarly, Domino's, which has dominated the national pizza space during the pandemic, suspended its "Boost Week" discounts which offered half-priced pizza to those who place their orders online.
McDonald's, while having done away with the Dollar Menu several years ago, now has the $1 $2 $3 Dollar Menu as the lower price-point option. According to franchisees, the cheaper value meals were dragging down the prices of the rest of the chain's menu items.
"We were tied to the Dollar Menu for so long, it tied our hands to raise the rest of the menu," former McDonald's franchise owner Jim Lewis told Restaurant Business. If prices on regular menu items grew too high for customer preference, the customer would simply shift to Dollar Menu items.
Besides the extinction of the cheapest menu items, here are several fast-food staples that are expected to become more expensive soon.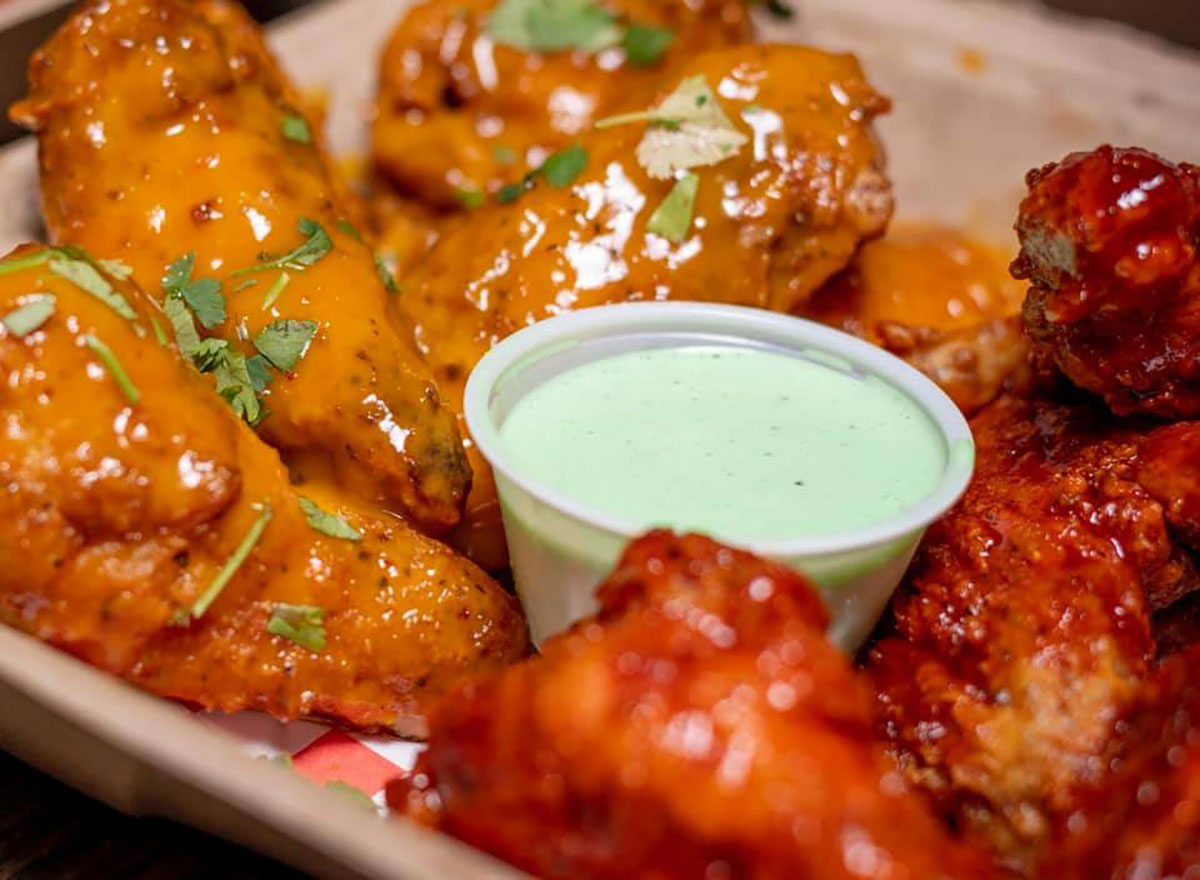 6254a4d1642c605c54bf1cab17d50f1e
A looming shortage of chicken wings was announced by experts earlier this year. In February, some warned that America's cold storage stock of chicken wings is at its lowest point since 2011, while restaurants were already grappling with an increased demand for the popular comfort food.
In April, restaurants in states like Texas, Wisconsin, Virginia, and Ohio were having to cancel Wing Nights or come up with creative alternatives, like serving "boneless wings" made of breast meat. Thanks to a proliferation of chicken sandwiches, experts said the shortage could soon expand to include chicken breasts, too.
Don't forget to sign up for our newsletter to get the latest restaurant news delivered straight to your inbox.
A price increase may soon follow
A restaurateur in Buffalo told Business Insider that prices of chicken wings from his supplier have gone up a whopping 99%, thanks to labor shortages on chicken farms. Furthermore, the price of frying oil is on the rise as well, making chicken wings increasingly more costly to make. According to the publication, some restaurant businesses have already increased the prices of wings as a result.
Here's why pizza may be getting more expensive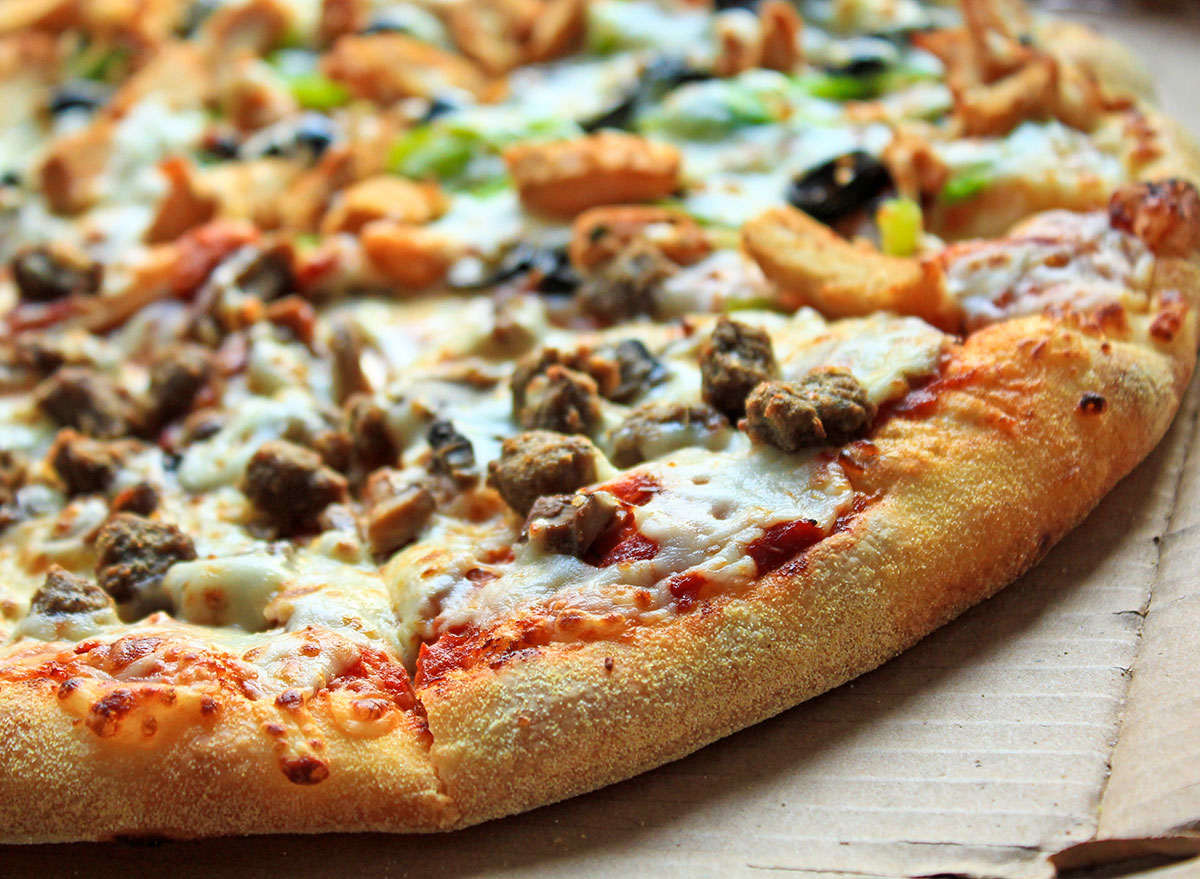 According to Business Insider, a New Jersey–based pizzeria owner said his supplier—who is a nationwide distributor—told him to expect "everything" to get more expensive, flour included. He said the higher costs of raw materials will have to be passed on to the consumer, which means pizza prices may soon be on the rise, too.
Steakhouses and BBQ restaurants are increasing prices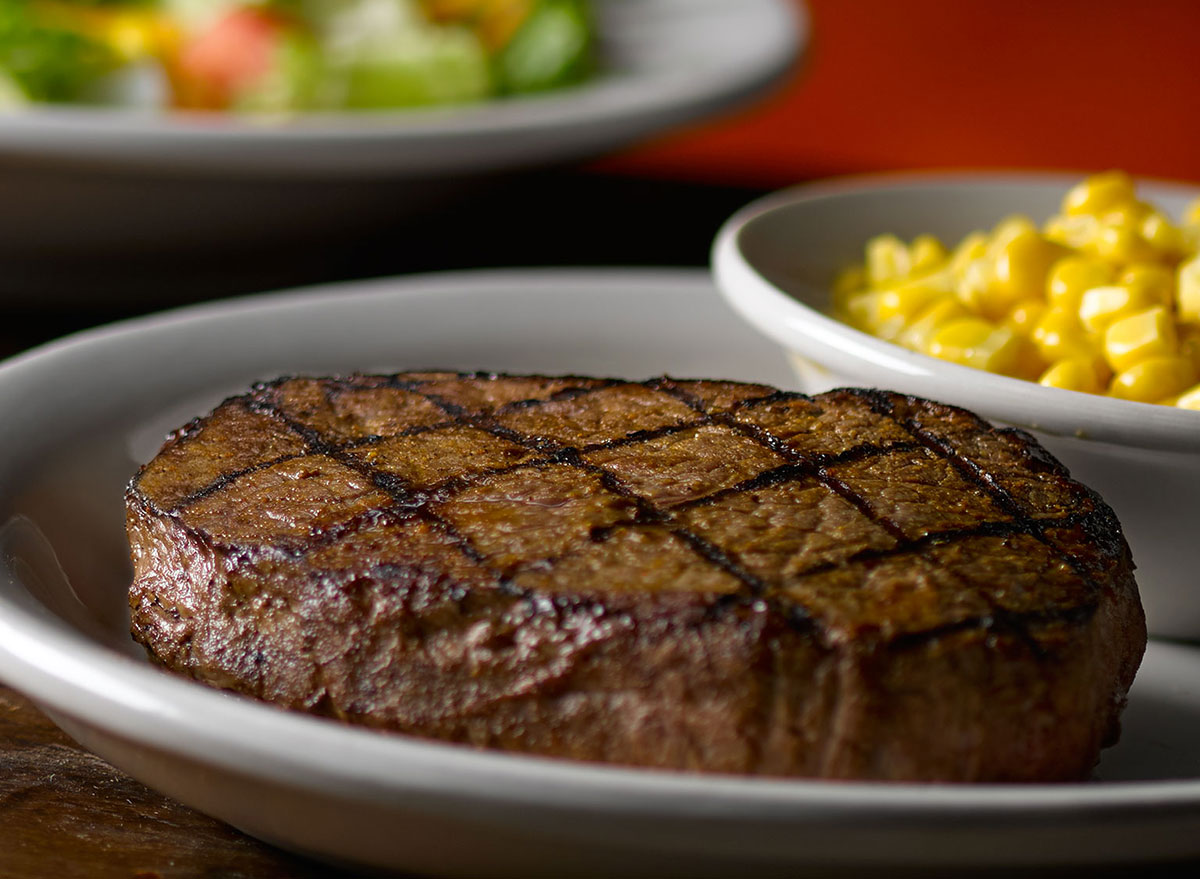 Prices of St. Louis ribs are up by 50% for some restaurateurs, according to Fox Business. An owner of a BBQ restaurant in New Hampshire told the publication many such staples, which his establishment purchases on the regular, have shot up in cost, and business owners have no choice but to raise prices for the customers to make a profit.
Even America's largest steakhouse chain announced recently its food is getting more expensive. Texas Roadhouse said an increase in labor costs has trickled down to their menu, where customers will see a 1.4% total increase right now, with 1.75% being the ultimate goal.
For more, check out the 108 Most Popular Sodas Ranked By How Toxic They Are.
Mura Dominko
Mura is ETNT's Executive Editor, leading the coverage of America's favorite restaurant chains, grocery stores, and viral food moments.
Read more about Mura