Starbucks and Dunkin's Fall Menus Have Been Leaked, Including the PSL Dates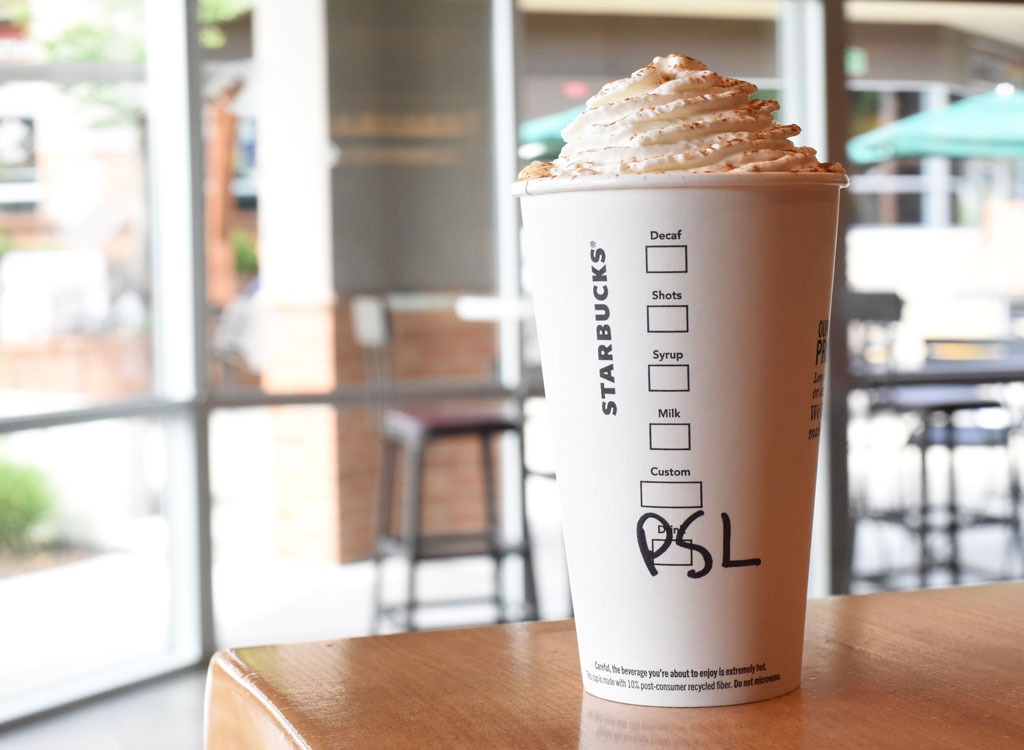 It's the news we've been waiting for since, well, last fall. Grab your sweaters and your Uggs, and get that fireplace ready. It's nearly pumpkin spice season, and if rumors are true, PSLs and other coveted seasonal drinks are landing at Starbucks and Dunkin' soon.
Markie_devo, a blogger tracking down early scoop on yet-to-be-released snacks and fast-food launches, revealed on his Instagram account that he has been tipped off to the coffee giants' fall menu lineups, as well as when the new items will be released.
Starbucks fall items will land on nationwide menus as early as August 30. The chain is, naturally, bringing back the Pumpkin Spice Latte, as well as the Pumpkin Cream Cold Brew, and a reformulated Apple Crisp Oatmilk Macchiato (crossing our fingers that this actually tastes as good as it sounds this time).
If you're planning on purchasing the PSL, it'll set you back an extra 80 cents this year, the Instagram post states.
In terms of food, Starbucks is coming out with a Pumpkin Cream Cheese Muffin, a Pumpkin Scone, and a brand new Owl Cake Pop.
Dunkin', on the other hand, will launch its fall items even earlier, on August 17. The chain is bringing back the Pumpkin Cream Cold Brew, the Pumpkin Spice Signature Latte, Pumpkin donuts, munchkins, and muffins, along with Maple Sugar Snacking Bacon & Sammy.
Dunkin' is also launching a new Blood Orange Refresher and a Nutty Pumpkin Hot or Iced Coffee (a pumpkin coffee with a hazelnut flavor shot).
Not enough to satisfy your fall sweet tooth? The blogger also shared that Dunkin' will be releasing its Halloween menu on October 12, and it includes a Peanut Butter Cup Macchiato, a Spider donut, and pumpkin-shaped filled donuts.
From August 17 to September 13, the chain will be running a $3 off promo on medium Pumpkin Signature Lattes and Pumpkin Cream Cold Brew.
We feel the pumpkin flowing through our veins already.