10 Secrets Dunkin' Doesn't Want You to Know
Former employees spill the beans on some common practices at the beloved coffee chain.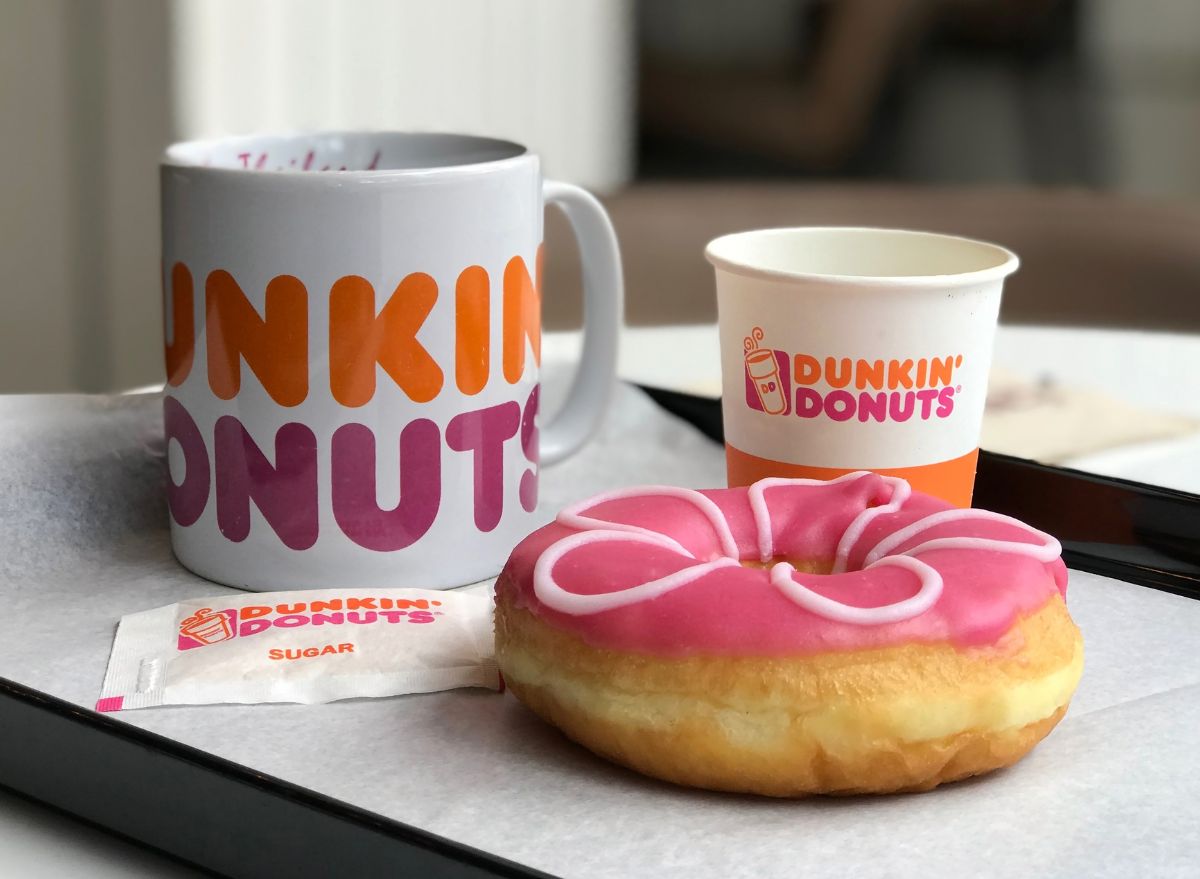 There's a lot to love about the chain formerly known as Dunkin' Donuts, now officially just called Dunkin'. Many of their coffees are consistently rated as better than comparable drinks from competitor Starbucks, and their prices are usually cheaper, too.
In terms of food at Dunkin', you can select from wraps and sandwiches, bagels and muffins, and, of course, a whole lot of donuts—name change notwithstanding. Plus, you can get their celebrated coffee in ground form or single-serve pods so you can brew your own at home.
All that good stuff said, there are also plenty of things the staff at a Dunkin' (and the execs behind the billion-dollar brand) would surely prefer you didn't know. Former employees have spilled the beans on some of the questionable things that happen at Dunkin' locations, which have resulted in the following secrets about the coffee chain that you probably don't know. And next, don't miss the 8 Worst Fast-Food Burgers to Stay Away From Right Now.
Dunkin's beloved "sweet cold foam" is just Reddi-Wip.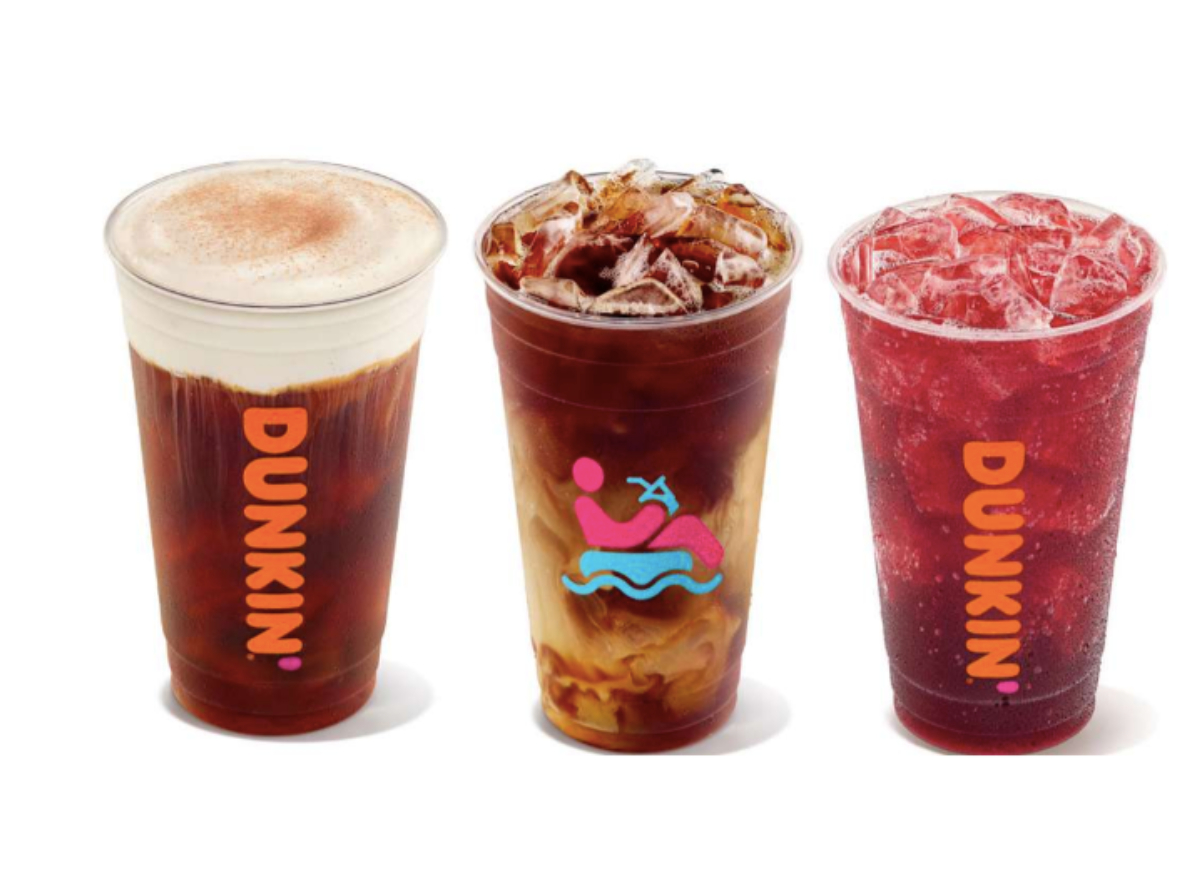 In a viral video released by a disgruntled employee quitting a job at Dunkin', it was revealed that the chain's popular "sweet cold foam" used to top myriad drinks is nothing more than plain, old  Reddi-Wip, as reported by Newsweek.
Two popular syrups may be identical.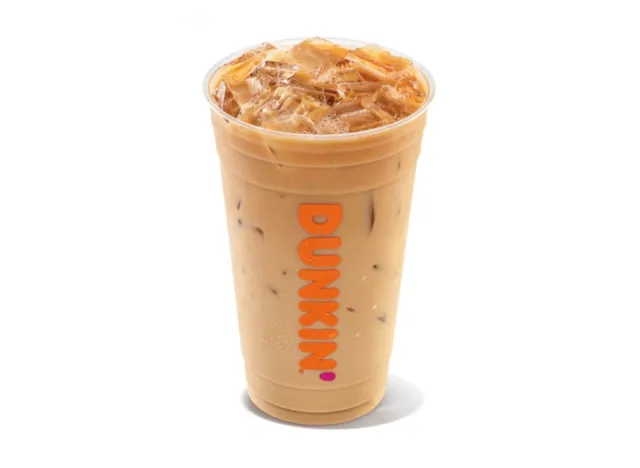 According to the same TikTok video that purportedly revealed the sweet cold foam to be Reddi-Wip, the French Vanilla Swirl and Pink Velvet Swirl sauces are also apparently the exact same concoctions, just with different food colorings added. The video has garnered millions of views, so that secret is out.
The donuts aren't baked on location.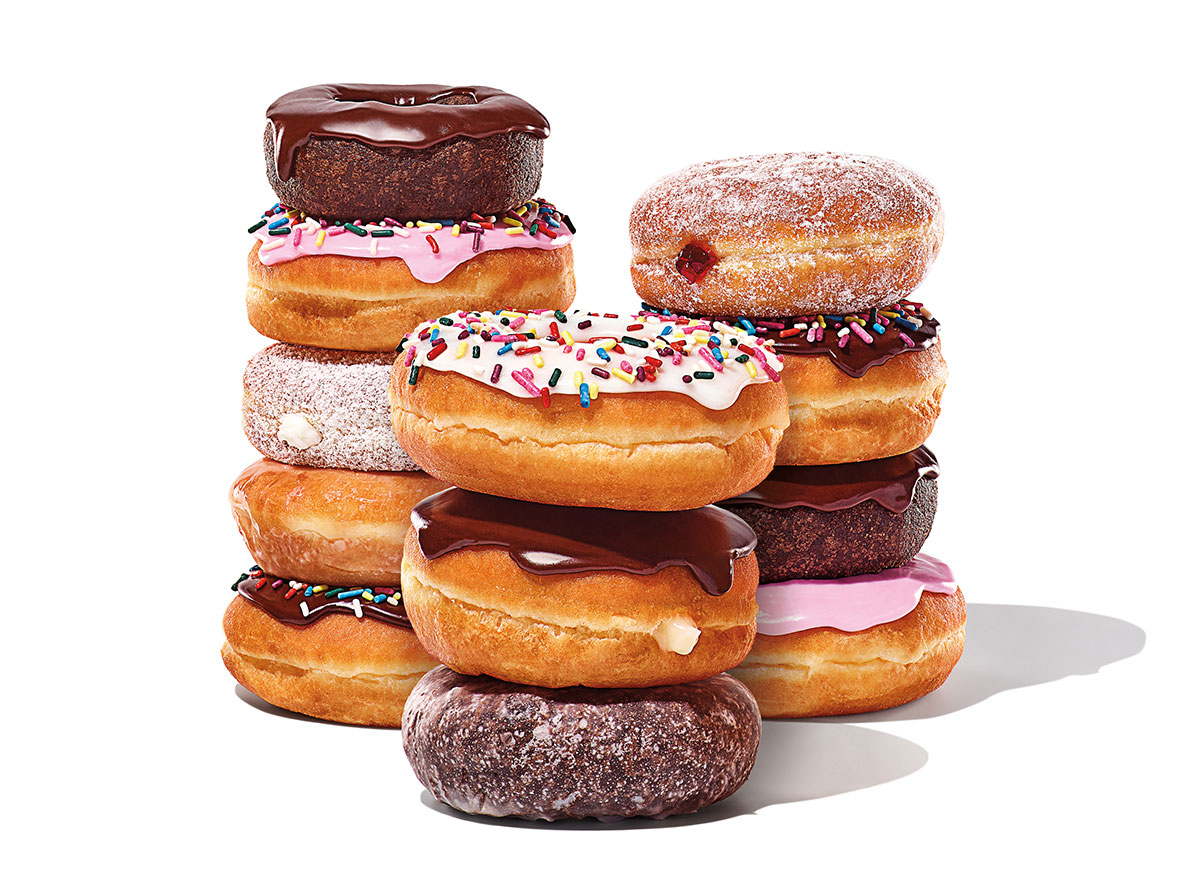 Dunkin' may want you to think their donuts are super fresh, but they've got nothing on, say, Subway bread, which is baked in stores. Dunkin's donuts, on the other hand, are delivered to the store via truck at five in the morning, every morning, according to Chicago Business.
You can customize almost anything on Dunkin's menu.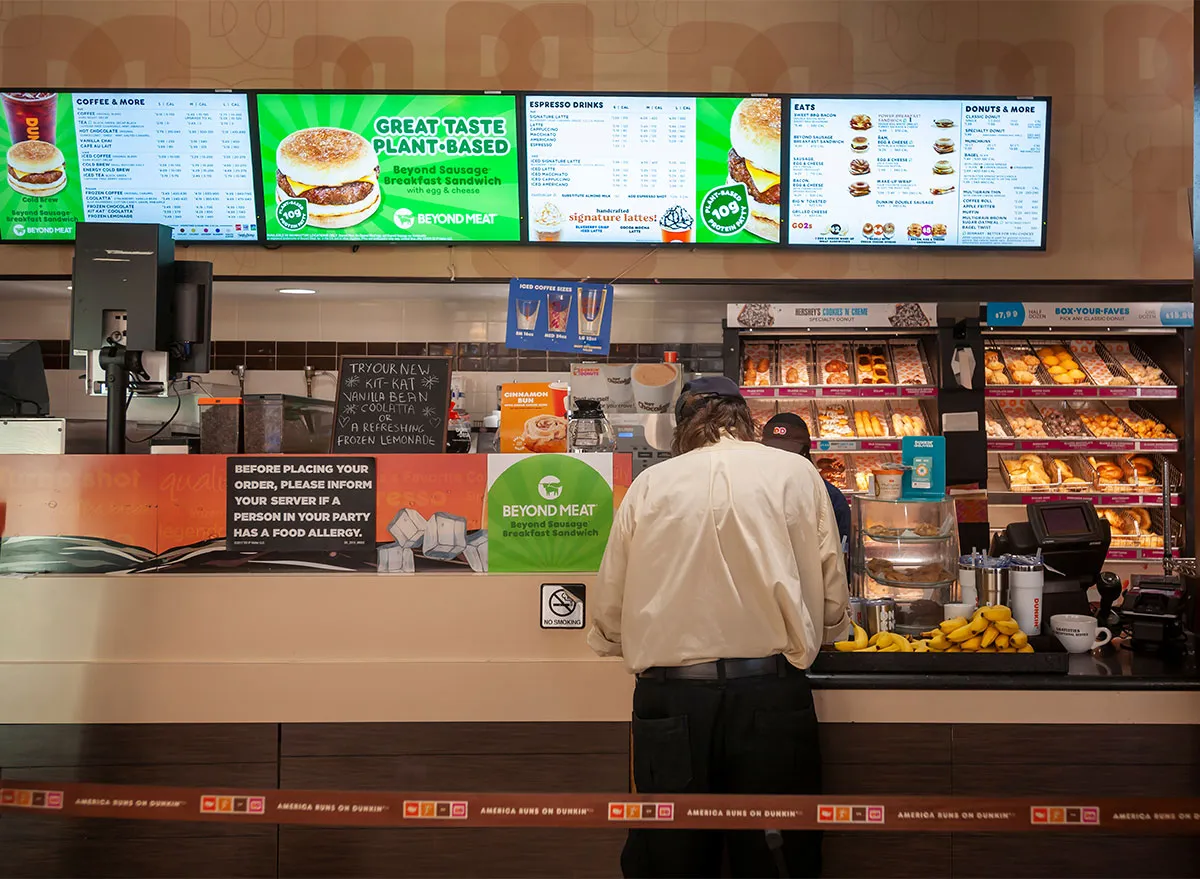 According to a former Dunkin' employee, the "beverages and sandwiches are completely customizable based on a guest's individual preferences," so don't be afraid to ask for changes, according to Pop Sugar. The employees may grumble a bit, but they can get it done for you.
The stores throw away a lot of food.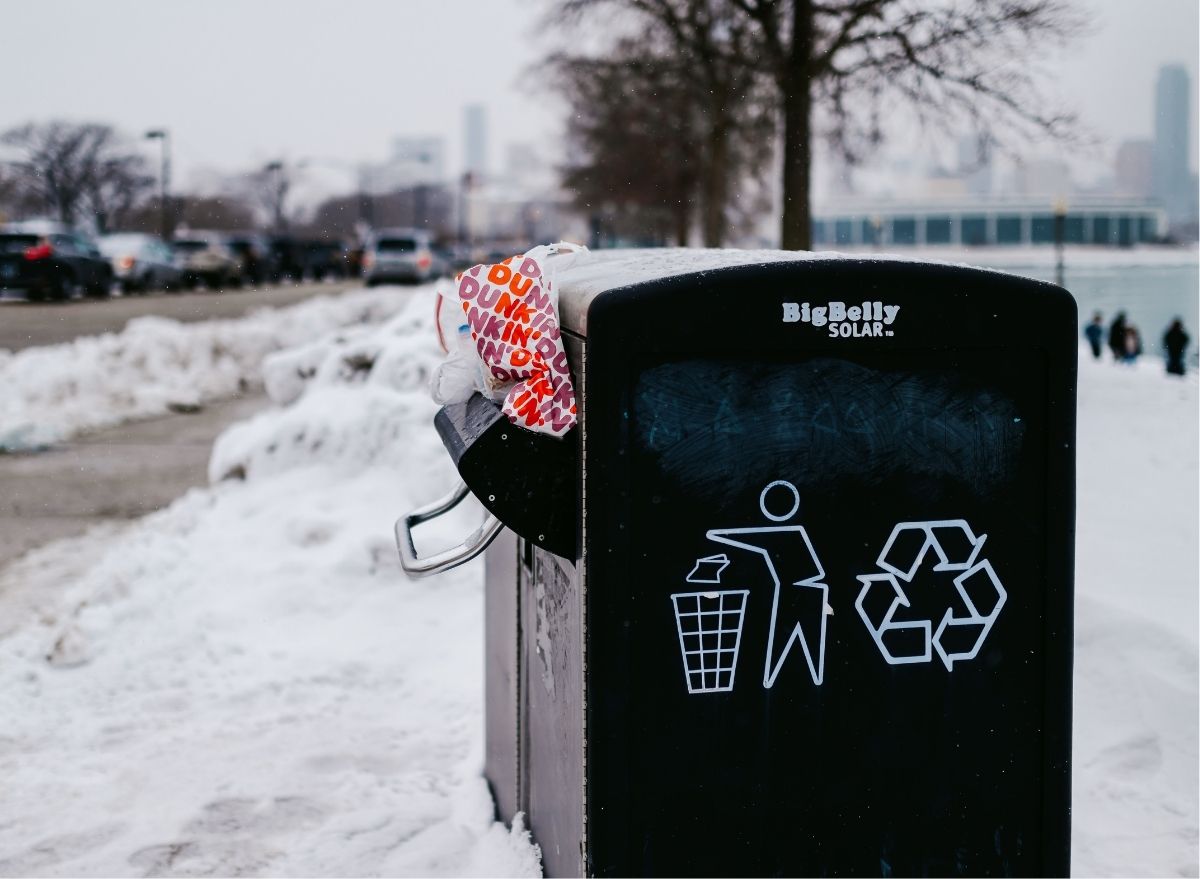 According to another video posted by a former employee, at the end of the day, a typical Dunkin' location will throw out a lot of perfectly edible food. What's worse, the company policy supposedly bans the donating of food to the homeless—and doing just that is apparently what got the young man in question terminated, according to Daily Dot. (Many stores do partner with charitable organizations, for the record, but direct donations to the homeless are apparently not permitted.)
Dunkin's Coffee Cake Muffin has more calories than a Big Mac.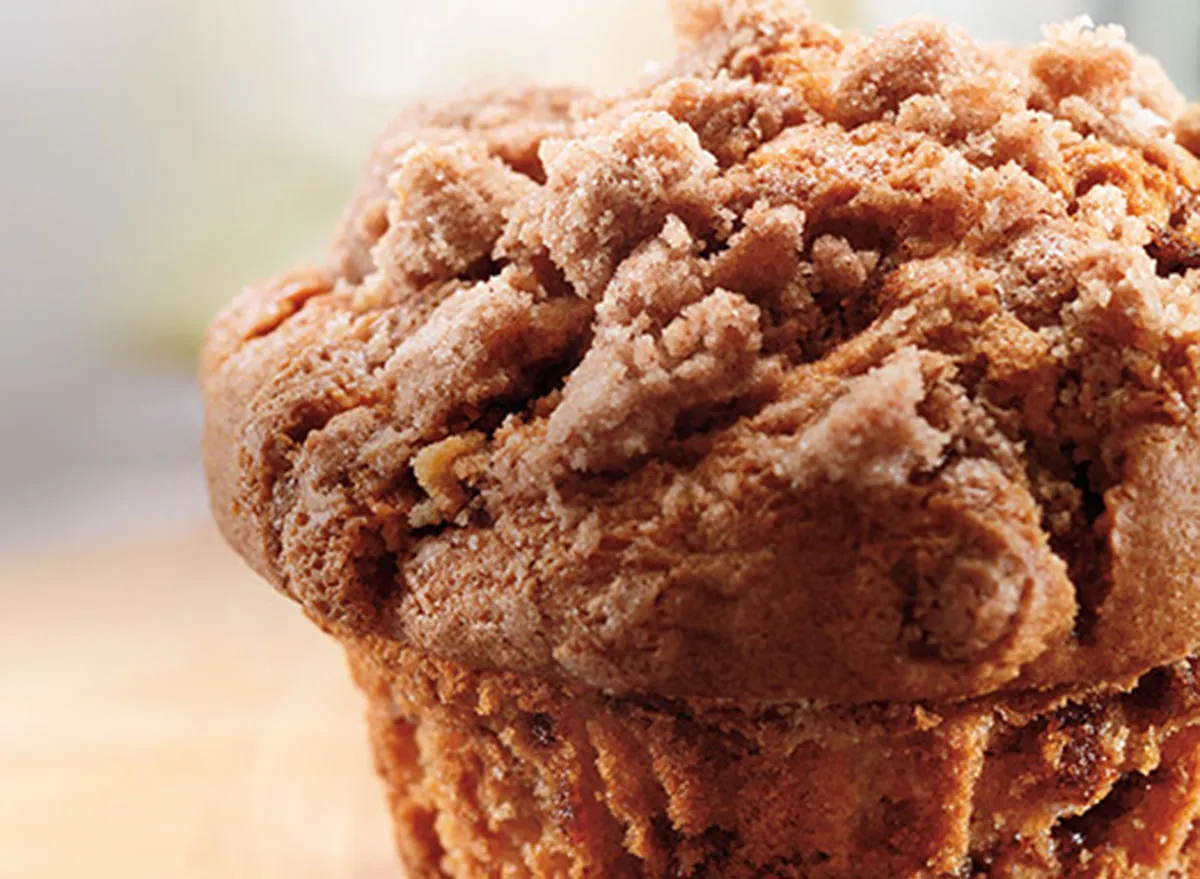 This muffin may be delicious, but it's really not worth the brief pleasure your tastebuds will reap. The Coffee Cake Muffin has about 590 calories and 24 grams of fat (note the eight grams of saturated fat, too), and 370 milligrams of sodium. Muffins are notoriously one of the worst baked goods to eat. That's 10 more calories that two glazed donuts.6254a4d1642c605c54bf1cab17d50f1e
The Caramel Swirl Frozen Coffee with Cream has almost half your daily calories.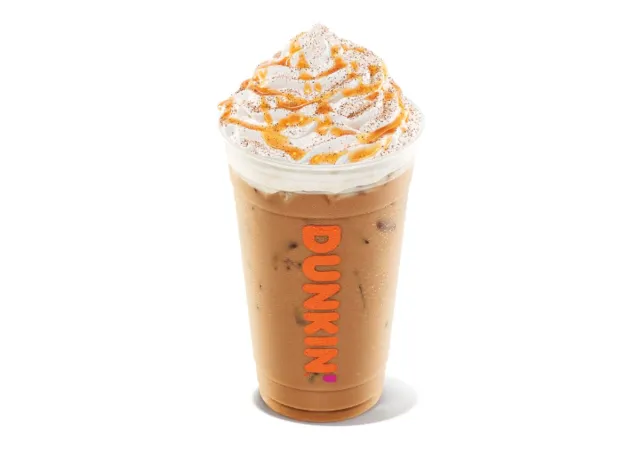 This drink should be avoided at all costs, frankly. It packs in a shocking 860 calories, some 30 grams of fat, and delivers 17 grams of saturated fat, which is eight grams more saturated fat than an adult should consume all day, according to the Cleveland Clinic. What's more, these stats are not for an extra-large size Caramel Swirl Frozen Coffee with Cream beverage, but for a medium. Consult the calorie counts before sipping any of the frozen coffees. Many are just not worth the calorie price.
Like many restaurant chains, Dunkin' does have a so-called "Secret Menu" but it is frankly not very popular, according to Spoon University. The featured items are apparently all beverages, and none seem so popular as to stir up a fraction of the excitement the standard menu does.
Coffee is discarded after just 18 minutes.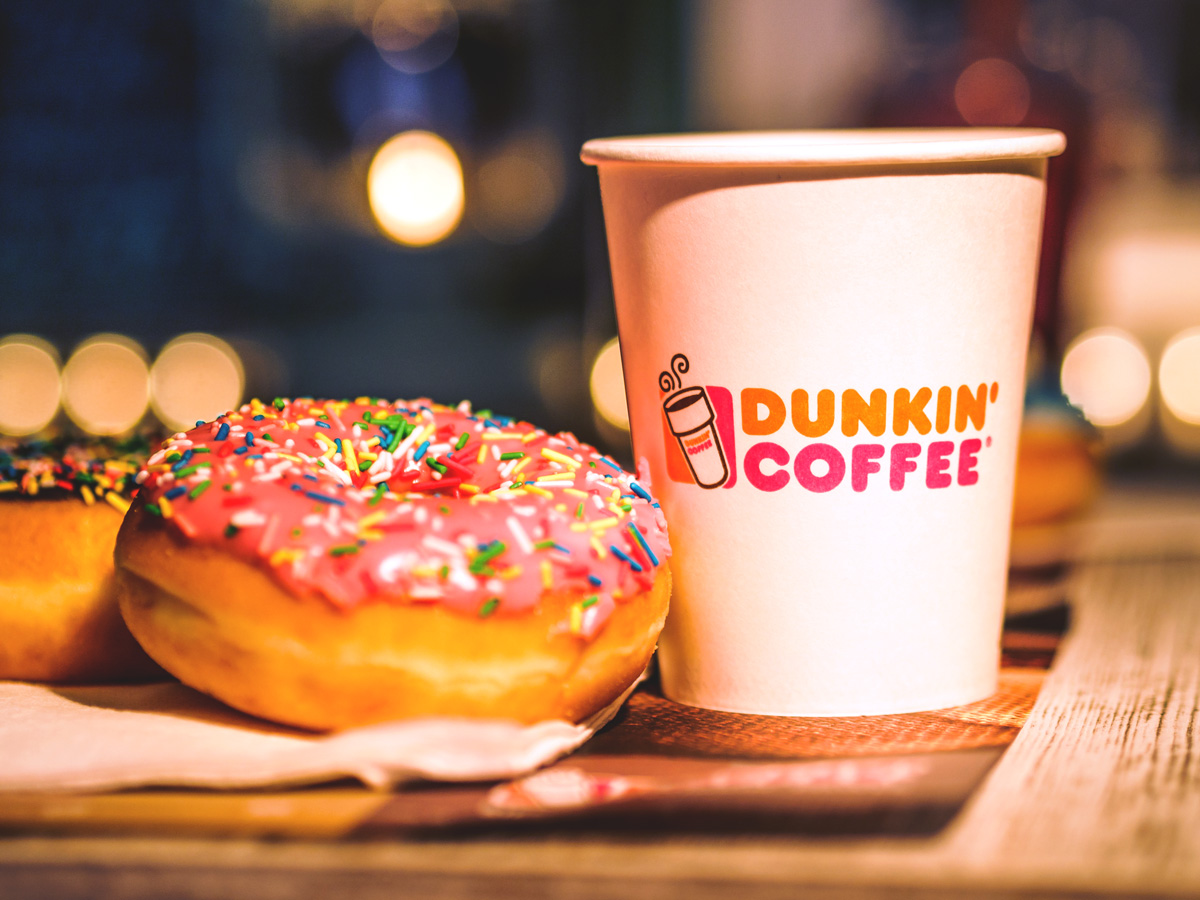 While of course, the intention here is to only provide customers only the freshest coffee, the fact that Dunkin' employees are obliged to dump out any unsold coffee after just 18 minutes is a terrible example of waste. And indeed this is official policy, even stated in the more arcane corners of the company's website.
If you brew store-bought Dunkin' coffee at home, it will probably taste different.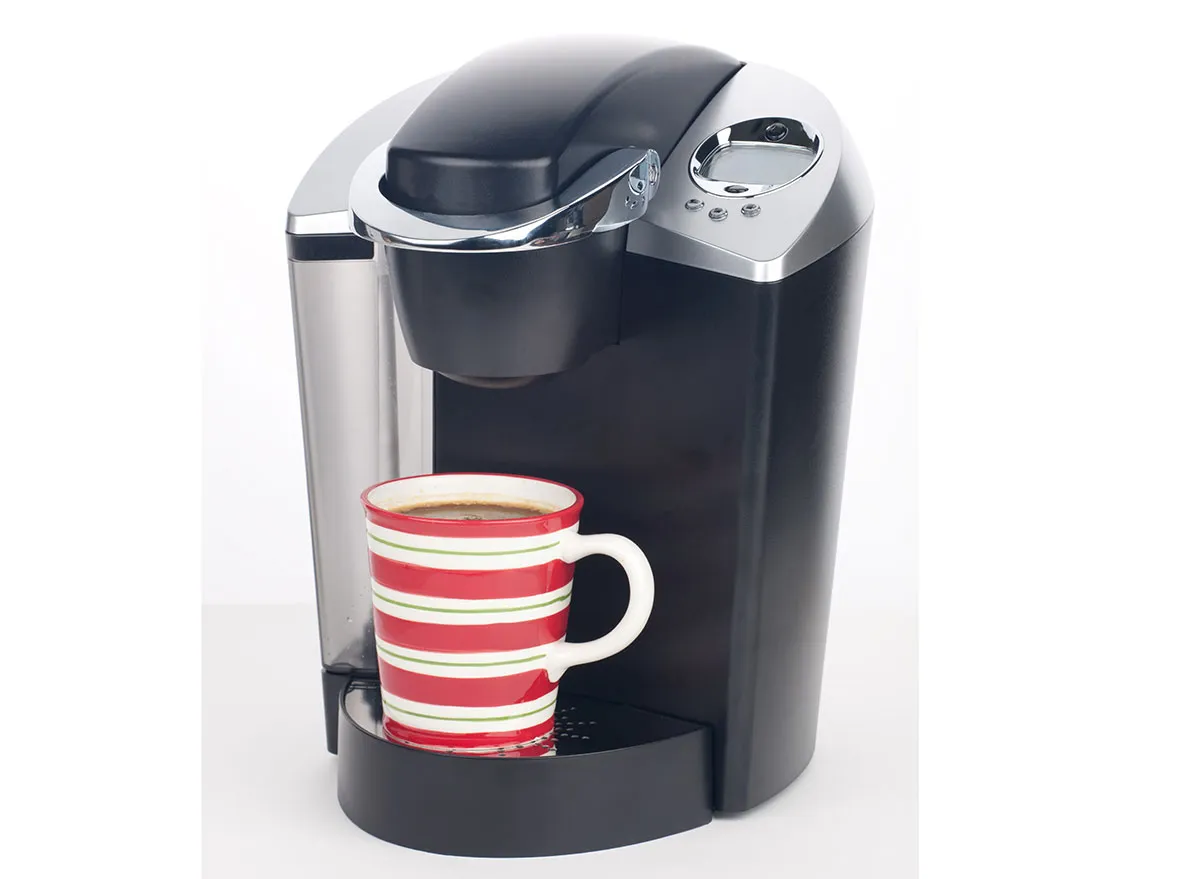 According to a self-described former regional manager of Dunkin', the beans in the store are fresh because they don't have to go through the whole packaging process, which can take up to a month. The person also claims that the beans contained in Dunkin' brands on grocery store shelves are actually a mix of store beans and lower-quality beans.
A previous version of this article was originally published on November 1, 2021.
Steven John
Steven John is a freelancer writer for
Eat This, Not That!
based just outside New York City.
Read more about Steven