The Pioneer Woman's Workout Secrets That Helped Her Lose Weight
Weight lifting and building muscle were key players.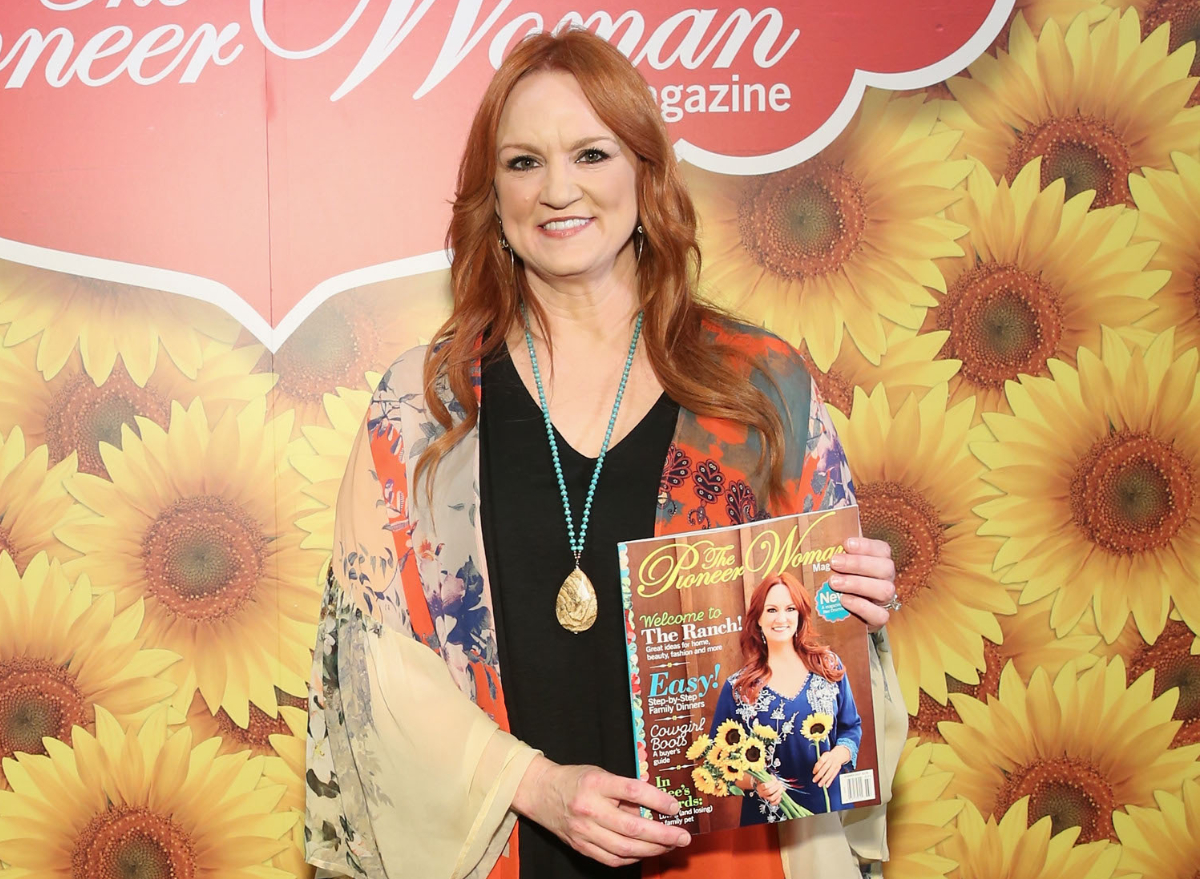 The Pioneer Woman, Ree Drummond, is a true legend when it comes to serving up amazing recipes, in addition to DIY, home, gardening, pet, and general lifestyle tips. The 53-year-old has 4M followers on Instagram, and it's clear why. The "designer of dishes" is a mom of four—and several adorable pups—lives on a farm, hosts a cooking show, has published cookbooks, owns a restaurant and bakery called The Pioneer Woman Mercantile, has a website that's chock-full of daily inspiration, and so much more. In Ree Drummond's extra time (cough, cough), the talented star dropped 55 pounds in one year. She truly does it all, looks utterly amazing, and we absolutely needed to find out some of The Pioneer Woman's workout secrets and health tricks she followed to drop that weight.
Read on to learn more, and next, be sure to check out The 6 Best Exercises for Strong and Toned Arms in 2022, Trainer Says.
Leading an incredibly busy schedule, The Pioneer Woman previously gave herself permission "not to have time" to work out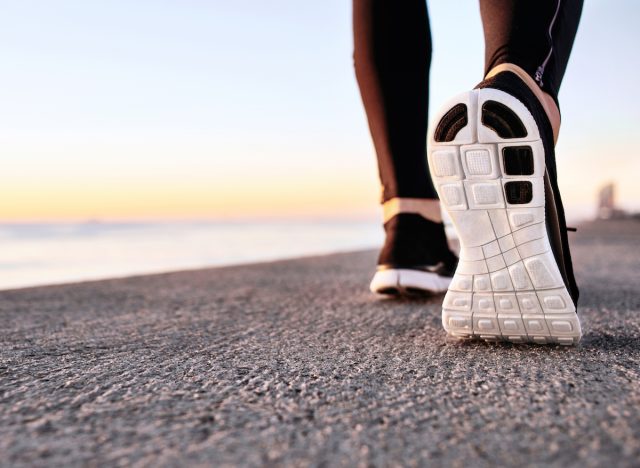 As so many of the rest of us can relate, Drummond finds it difficult finding the time to exercise with an extremely busy schedule. She recently explained on her blog, "With the exception of walking with the dogs, I had pretty much given myself permanent permission 'not to have time' to exercise because of work, scheduling issues, and any other excuse I could come up with. So last January, at my highest weight ever and with the wedding of my daughter looming in May, I just knew I had to start."
Sound somewhat familiar? Carving out healthy (and necessary) "me time" is half the battle, and most people in the U.S. are below the recommended amount of physical activity. (Cleveland Clinic previously reported that a whopping 80% of Americans aren't getting enough solid exercise.) It's important to find ways to make exercise a lifestyle, and Drummond certainly learned how to do it right. Read on to learn more about The Pioneer Woman's workout secrets and weight loss tricks.
Related: Jumpstart Weight Loss With This 10-Minute Workout, Trainer Says
She consumed fewer calories, utilized her rowing machine, walked a ton, and built muscle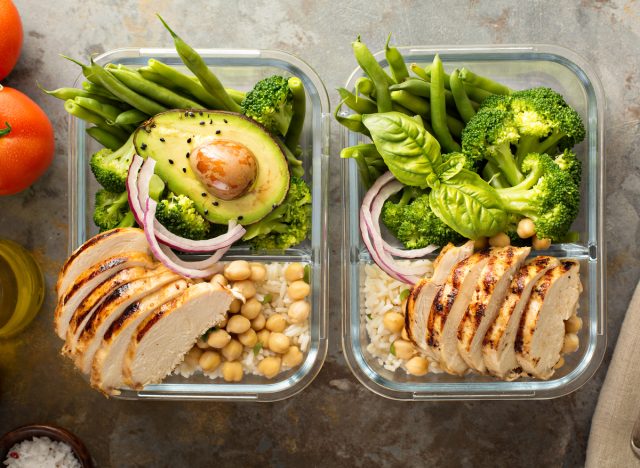 The most important first step Drummond did was to consume less calories and eat smaller portions. To help with this part, she weighed the food she ate and used Happy Scale, an app that kept track of her weight on the daily. Her diet included extra protein, less sugar, and absolutely no alcohol.
Exercise was also integral. Drummond used her rowing machine, did Pilates, and walked a lot. She also worked on building muscle and incorporated lunges, squats, and weight lifting in her workout regimen. "I can't emphasize this enough: Building muscle—not just the smaller muscles in your arms, but the larger muscles in your legs and butt—will turbo charge your weight loss like nothing else and set you up for more success. The months I spent doing squats, lunges, and [deadlifts] early in my weight loss process really laid the foundation for a summer and fall of more efficient calorie burning," Drummond wrote in her blog back in February.
Related: Kaia Gerber's Workout Shows Off Her Killer Abs And Toned Body
6254a4d1642c605c54bf1cab17d50f1e
Getting "skinny" was not her main motivator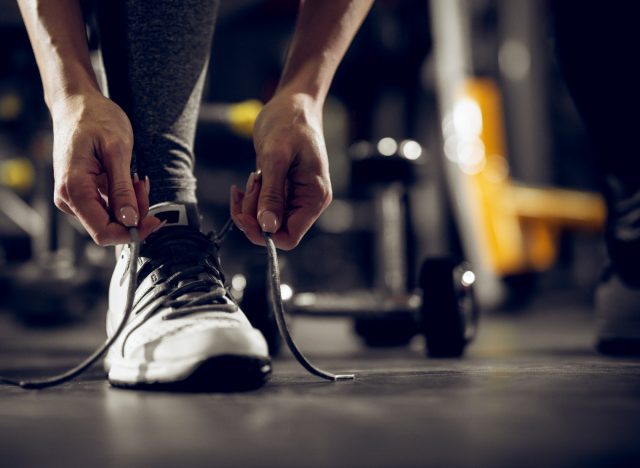 Drummond offered thoughts on her blog about her weight loss journey. "'Skinny' has not been my primary goal," she writes. "Though I had gained considerable weight over the past three years and I definitely wanted to slim down for Alex's wedding in May, what motivated me the most was just wanting to feel better and have more energy. In January, just before I bit the bullet and took the leap, I was tired, puffy, and desperate (I will write about my rock bottom sometime; it's quite a story)—and I knew I shouldn't be feeling that way. So while the eighties child in me does not necessarily bristle if someone occasionally says an encouraging 'You look thinner!' or 'You've lost weight!' I mostly just think about how much better I feel every day and feel grateful that I've made it over the hump." And that she has!
She didn't hire a trainer or follow a specific weight loss program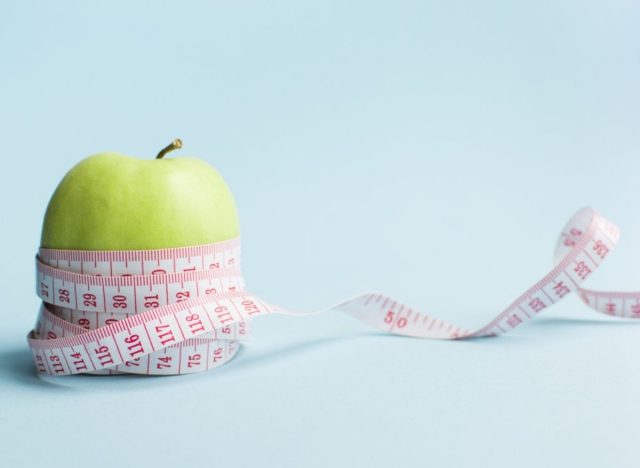 The cooking legend also specified things she did not do in the process. These included no trainer or weight loss programs of any sort (like Keto or Paleo), no special food items, and she did not fast. She advises that her plan worked for her, but advises, "If any of it helps you or inspires you, that's wonderful. But don't take it as gospel, and definitely talk to your doctor before starting anything new. You know your bod and yourself better than anyone!"
Whenever you decide to diet and incorporate a healthy fitness routine, it's important to approach your journey as a lifestyle. Take it from The Pioneer Woman—finding the right plan can help build and maintain the weight that works for you long-term.
Alexa Mellardo
Alexa is the Mind + Body Deputy Editor of Eat This, Not That!, overseeing the M+B channel and delivering compelling fitness, wellness, and self-care topics to readers.
Read more about Alexa