11 Old-School Grocery Items That Are Suddenly Back in Style
As childhood nostalgia reigns, supermarket favorites from the past are popular once again.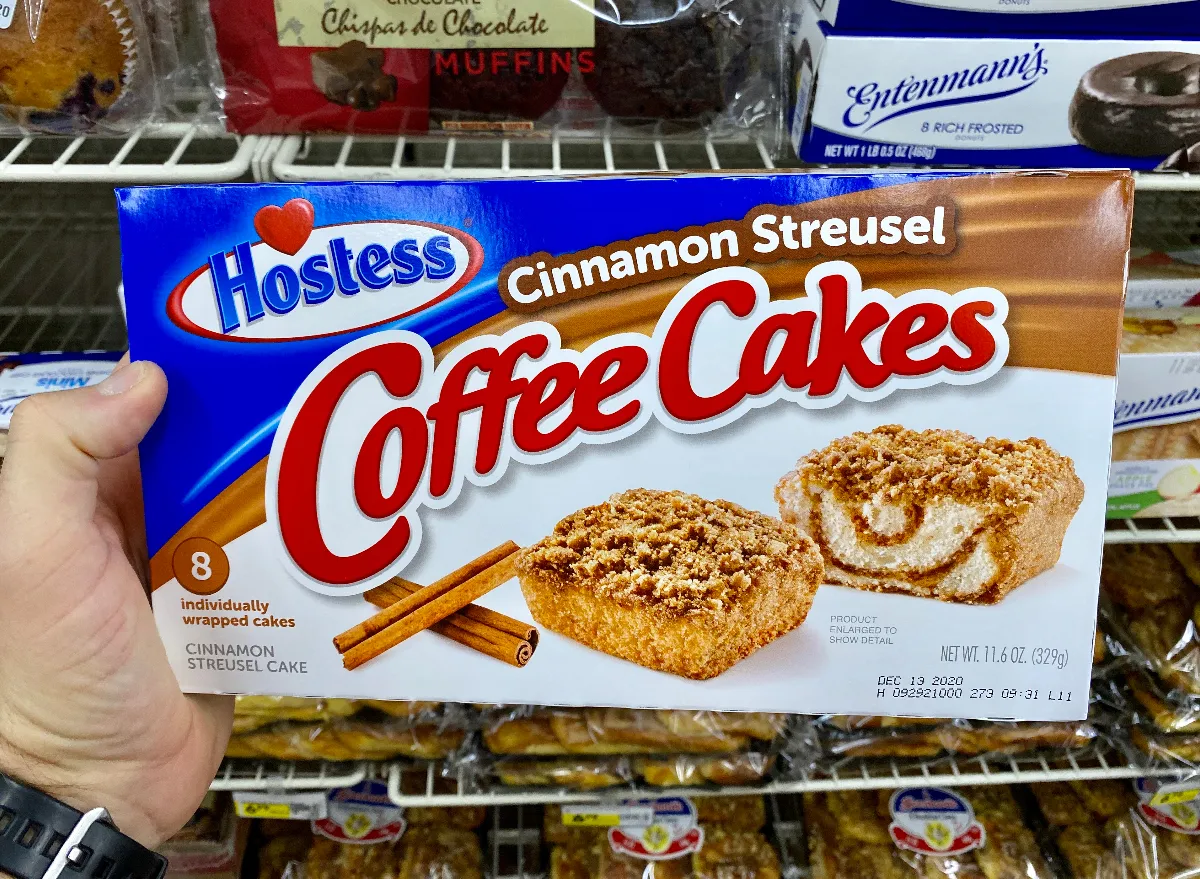 The product recommendations in this post are recommendations by the writer and/or expert(s) interviewed and do not contain affiliate links. Meaning: If you use these links to buy something, we will not earn a commission.
Nostalgia is back in a big way: retro fashion, vintage technology, and most importantly—throwback snacks—all found their way back into our lives this year. According to Klarna's 2022 annual trend report, nostalgia was the dominant theme of the past year in terms of global product trends.
The food and beverage industry took full advantage as consumers swiped any snacks, foods, or drinks that reminded them of their childhoods. Kroger even predicted that throwback meals would thrive as the store stocked shelves with items like peanut butter and jelly sandwich cookies and mini pizza bagels. According to Supermarket News, the culinary world's embrace of nostalgia will only increase in 2023.
With all of this buzz surrounding old-school foods, we gathered the top grocery items that are suddenly back in style (so you can keep up!).
Ring Dings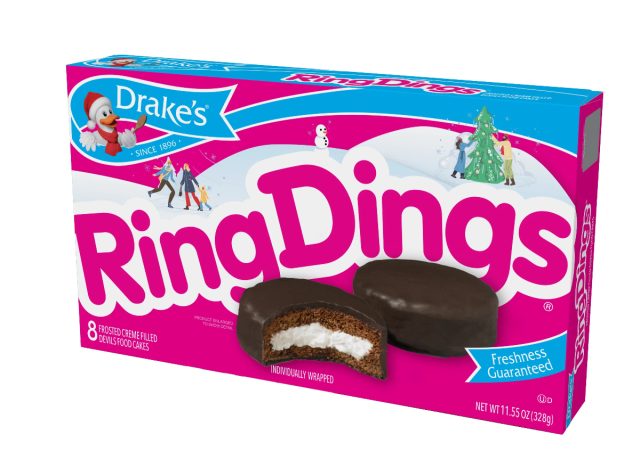 You may remember Ring Dings by Drake's Cake. The chocolatey snack originally launched in 1958 and claims to be "your own personal miniature devils food cakes," according to the company's website. Ring Dings are filled with a vanilla-flavored creme and dipped in a thick frosting. The treat is often compared to Hostess's Ding Dongs, but we'll let you decide which one is better.
Mini Powdered Donuts
Speaking of Hostess, does anyone remember its mini powdered doughnuts? These would always last about two seconds in our pantry, but hey, who's counting. Hostess describes the doughnuts as "mini breakfast treats covered with powdered sugar," which is enough to make us head to the store right now.
Coffee Cakes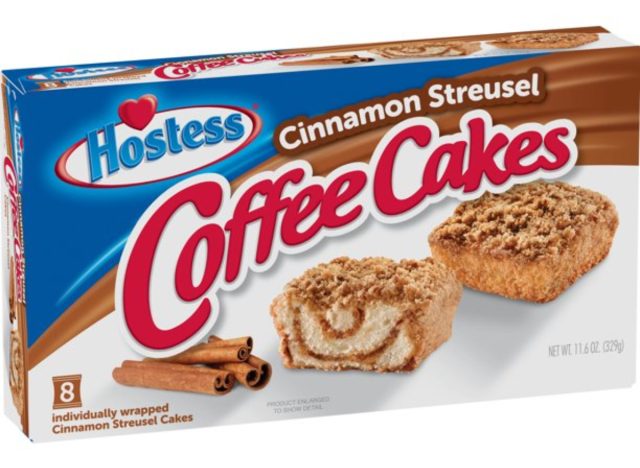 We think coffee cake in general is so underrated, but luckily the breakfast food is making its way back in the popular imagination. Hostess won again with its nostalgic cinnamon streusel coffee cakes that are individually wrapped. With cinnamon swirls and a crunchy streusel topping, old school just became new again.
Oreo Cakesters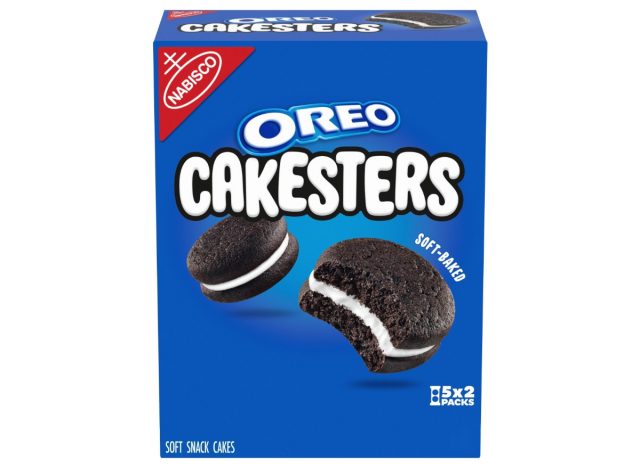 Talk about some serious nostalgia. The internet went totally bonkers when Oreo announced its cakesters were back, and let's just say the reaction was justified. According to Food Business News, the snack first launched in 2007, but was discontinued only five years later in 2012. Not only did Nabisco revive the original Oreo cakester, but also offered a new flavor: Nutter Butter Cakesters.
General Mills Monster Cereals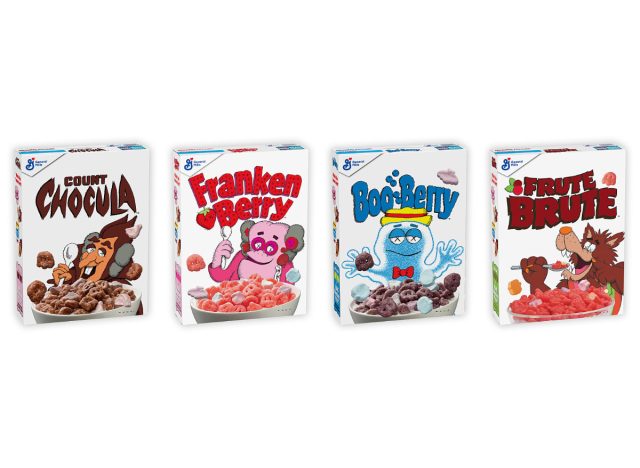 Who knew cereal could be scary—scary good, that is. General Mills happily reported the return of its Franken Berry, Count Chocula, Boo-Berry, and Frute Brute Monster Cereals in collectible boxes. Vintage cereal boxes seem to have made their way back to grocery stores as they were extremely popular in the 1960s, per Click Americana.
Smucker's Uncrustables
Smucker's Uncrustables are as simple and ingenious as a meal gets. First sold in 2000, the frozen sandwich comes with peanut butter and grape jelly tucked inside crustless white bread. Smucker's recently added Uncrustables meat and cheese bites for kids lunches, so it's safe to say old habits don't die hard.
Yodels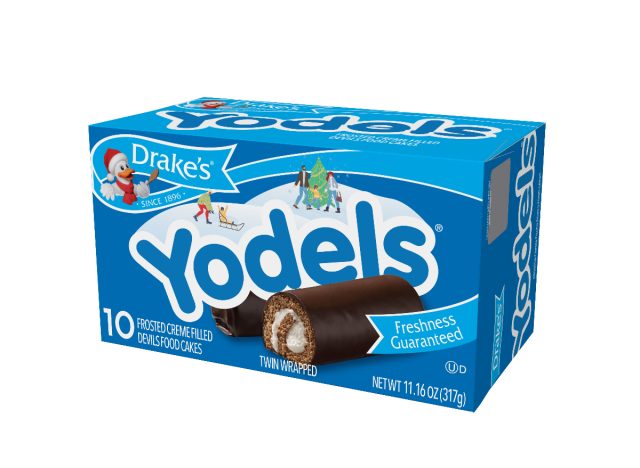 Drake's Cake strikes again with another classic and tasty treat. Yodels, launched in the 1960s, is a consumer favorite that features another twist on devil's food cake. According to Drake's Cake's website, the cake is rolled with a layer of vanilla-flavored cream and dipped in its beloved chocolate-flavored frosting. So it's basically Ring Dings, but in a different font.
Dunkaroos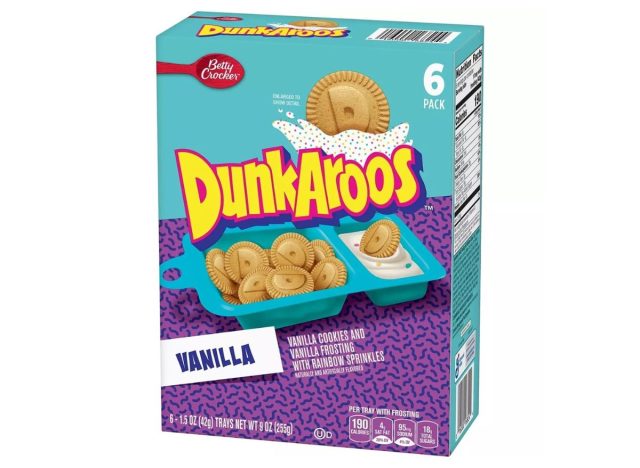 What says childhood more than Dunkaroos? In the winter of 2020, the snack brand, originally launched by Betty Crocker, tweeted that the 1990's kid treat would return the next summer. Since then, General Mills has offered vanilla cookies with chocolate frosting and chocolate cookies with chocolate chip frosting. The original Dunkaroos consisted of vanilla cookies with vanilla frosting and rainbow sprinkles.6254a4d1642c605c54bf1cab17d50f1e
Doritos 3D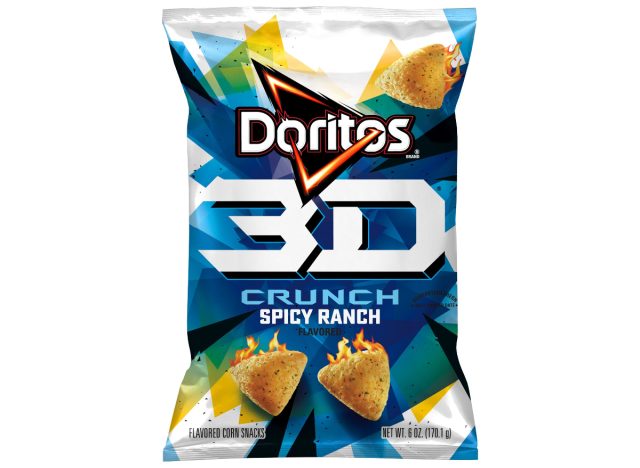 What's better than a 2D version of a snack? A 3D version. According to Best Products, Frito-Lay first dropped Doritos 3D chips in 1998 before the fan-favorite product made its way back to the grocery store aisle in 2020. Now, Doritos 3D Crunch is available in two flavors: chili cheese nacho and spicy ranch. The old-school chips continue to make waves as Doritos recently partnered up with Netflix's hit show, Stranger Things, to launch a limited-edition three cheese flavor.
BBQ Fritos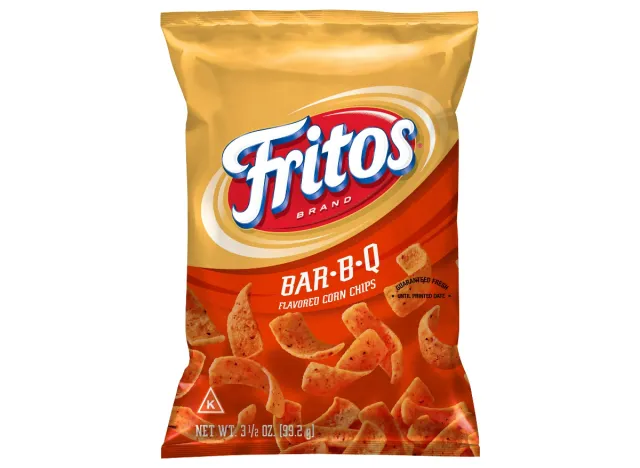 Bar-B-Q Fritos fans rejoiced in 2022 when Fritos announced its long-awaited comeback after a four year hiatus. According to Today, the flavor was only discontinued in 2018 but came back permanently nationwide. Fans proved their love for Fritos' long-standing nostalgic snack through an online petition that received over 30,000 signatures when it first got the ax. Now that's what we call commitment!
Entenmann's Original Chocolate Chip Cookies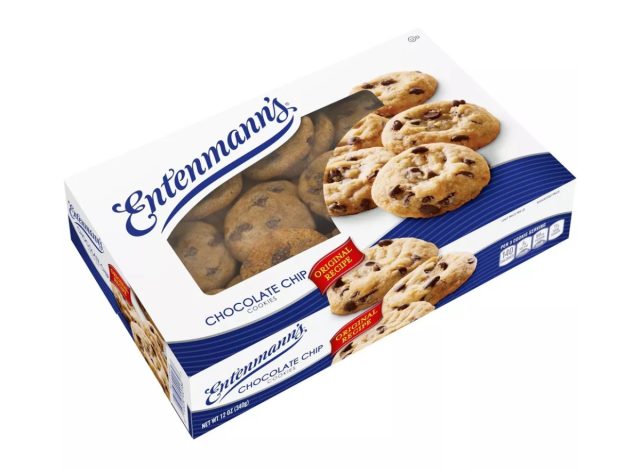 You can't make a list about old-school treats without mentioning Entenmann's iconic chocolate chip cookies first launched in 1974. Entenmann's claims that this snack is the company's best-selling cookie with over 620 million sold thus far. The only bad news about these cookies is that they are tiny and dangerously good, so it's easy to gobble them up in just a few sittings.
Olivia Bria
Olivia has a bachelor's degree in communications and political science from the University of Connecticut. She is a foodie, traveler, journalist, and celebrity interviewer.
Read more about Olivia