The Best and Worst Paleo Restaurants: Eating Out on the Paleo Diet
You can stick to the diet when eating out, but you'll probably have to make some substitutions.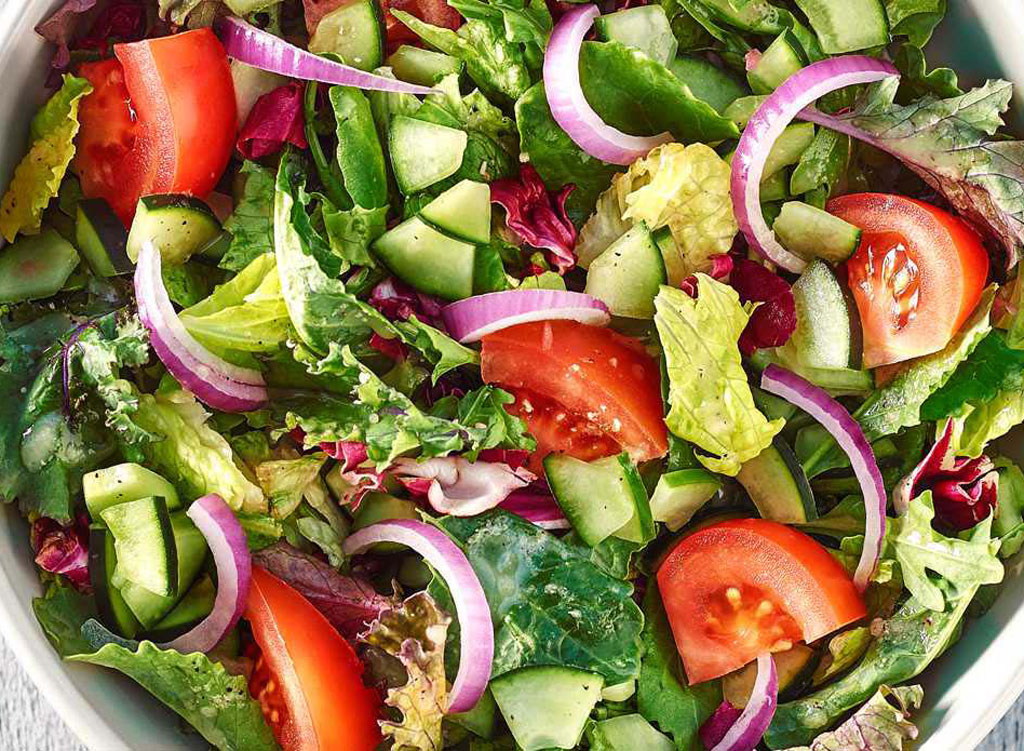 The paleo diet is all about eating like our hunter-gatherer ancestors did thousands of years ago. This, of course, gets tricky when it comes to dining out, as there were no caveman drive-thrus or sit-down restaurants in the paleolithic era. And, hey, even a club sandwich (drumroll, please) would require modifications—hold the bread, for starters—in order to fit the paleo criteria.
Foods allowed on the paleo diet include things like fruits, vegetables, fish, grass-fed meat, free-range eggs, nuts, and seeds. But off-limits are any foods that have been highly processed, as well as anything that's been harvested, including dairy, grains, legumes, potatoes, salt, and cane sugar.
Eating out while on the paleo diet is a known challenge. Just how much of a challenge depends on how "militant you're going to be with paleo," explains Amy Kubal, an RD who goes by the title of being the Trend Free RD. Here are five restaurants that are the best for paleo dieters, as well as five that will be really tough (almost impossible, actually!) to eat at while adhering to the prehistoric diet.
Here are the 10 best and worst paleo restaurants for when you're following the paleo diet.
The Best Paleo-Friendly Restaurants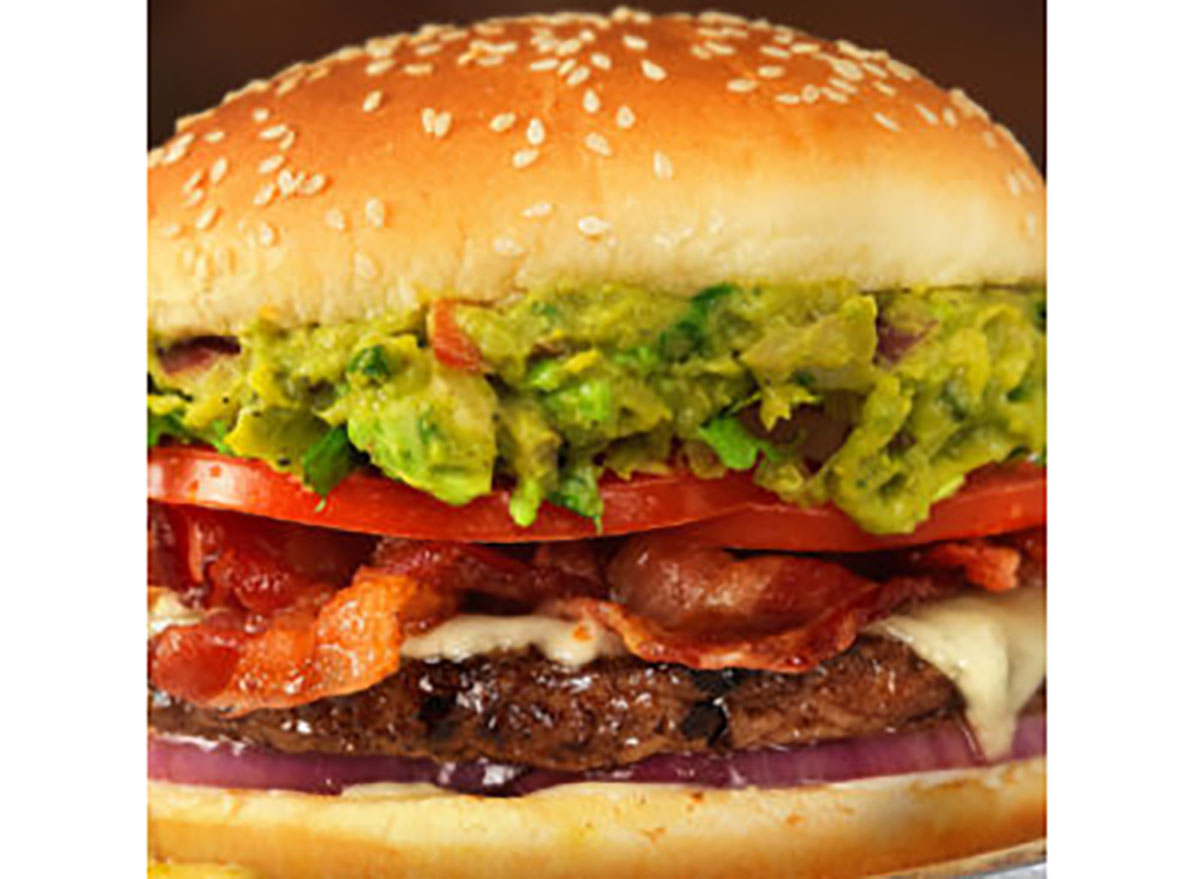 With a few special requests, this burger chain can become paleo-friendly, says Diana Gariglio-Clelland, a Registered Dietitian at Balance One Supplements. "While any burger can be made gluten-free by having it in a lettuce wrap, you can also swap out the cheese for avocado slices," she suggests. "With those two swaps, there are countless different burger combinations to choose from so you don't get tired of eating the same thing while going paleo." But if you're a paleo purist, you'll be skipping processed condiments that are typical at burger joints, like ketchup, mustard, and barbecue sauces, because they're packed with additives.
What paleo menu items to order at Red Robin: While several of the burgers can be re-worked to fit paleo, the Guacamole Bacon Burger—with bacon, onion, and tomatoes—in a lettuce wrap is a good choice if you hold the cheese and mayo. Choose a fruit bowl or salad in lieu of french fries, Gariglio-Clelland says.
Aside from burgers, there are a couple of salads (sans dressing!) that can work for paleo eaters, including the Avo-Cobb-O (hold the bleu cheese and croutons) and the Simply Grilled Chicken Salad (hold the croutons). Burgers aside, the Sear-ious Salmon with "bottomless" steamed broccoli is another choice.
We get it, Panera is known for its bread and baked goods, which understandably doesn't sound too inviting for those living that paleo life. But your first order of business at Panera should be to ignore the sprawling cases filled with bagels, pastries, danishes, and more. Turn your attention instead to the salads, which make up the most paleo-friendly section of the menu and can be modified to fit within the paleo parameters, says Toby Amidor, MS, RD, CDN, and author of The Healthy Meal Prep Cookbook.
What paleo menu items to order at Panera: Pssst, Panera-loving paleo-ites: This chain has a secret menu, with a Power Breakfast Egg Bowl that comes with seared sirloin if you're looking to fuel up at breakfast. Come lunch or dinner, avoid the chips or baguette as a side, and choose the apple instead.
As far as salads go, the Seasonal Greens Salad is a paleo win. It's made with mixed greens like arugula, romaine, and kale, plus radicchio. To get this right, Amidor suggests adding chicken or a hard-boiled egg for protein, plus a non-dairy dressing. Other salads can get the paleo green light if you hold the cheese (and wontons or croutons or tortilla strips) and dress them up with olive oil, too.
Plus, each summer, Panera has a Strawberry Poppyseed Salad with chicken that's a good choice for those on paleo. It's packed with fruits like strawberries, blueberries, pineapple, and mandarin oranges.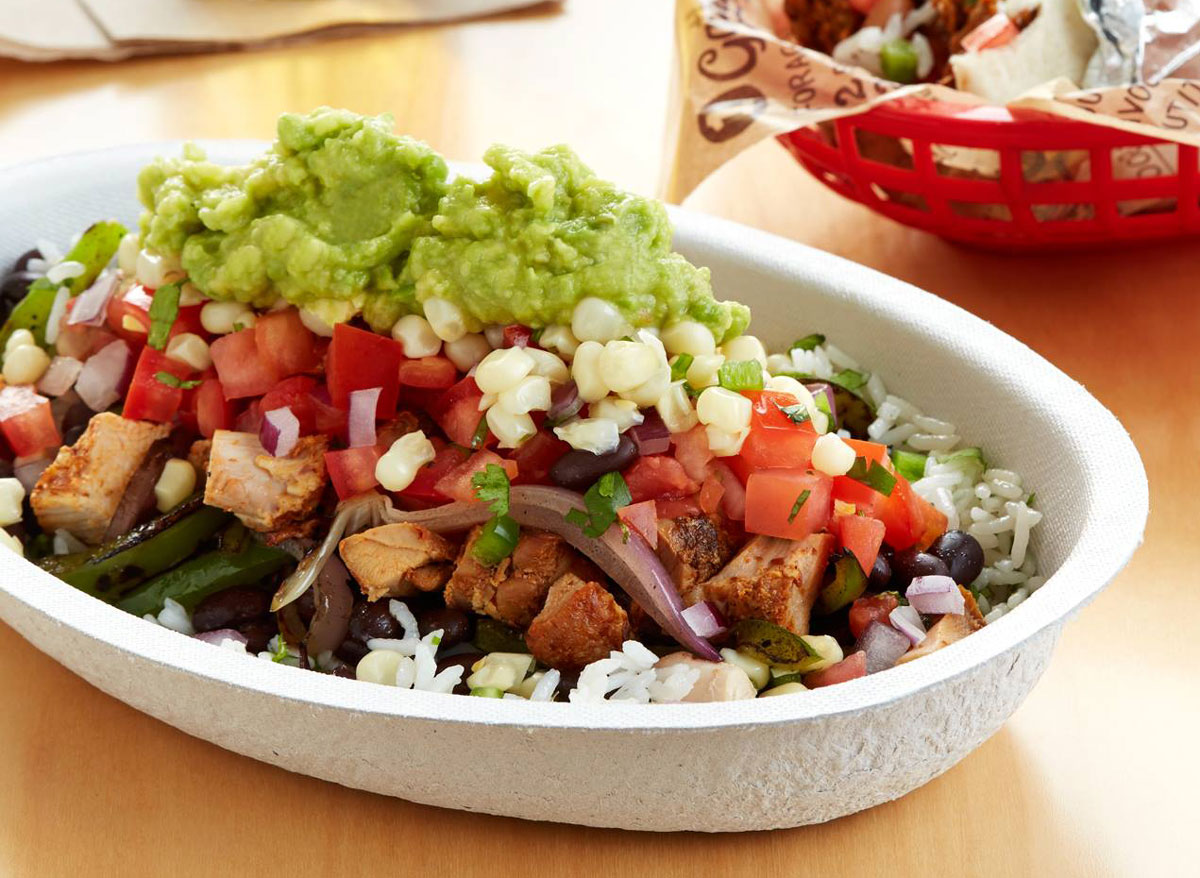 The beauty of Chipotle? You self-select the ingredients that go into your meal, so there's no need to fuss with asking for substitutions (and crossing your fingers the restaurant gets it right). "There are numerous animal proteins and vegetables available," says Amidor. Of course, you'll have to bypass the tortillas and snub the chips and queso, but Chipotle can be a great paleo restaurant choice.
Also, there's debate among those following paleo as to whether rice is allowable on the paleo diet. Strict followers will rule it out immediately because it's a grain, while other paleo followers will still consume rice.
What paleo menu items to order at Chipotle: Amidor suggests going with a bowl with a romaine lettuce base, then doubling up on chicken, adding fajita veggies, and topping it with guacamole and salsa. Chipotle also added new "lifestyle bowls" at the beginning of 2019, catering to different diets, including paleo. The chain's "Paleo Salad Bowl" has romaine lettuce, carnitas, barbacoa, fajita veggies, green salsa, and guacamole.
Fried chicken nuggets, the newly debuted mac and cheese, and sauces galore are no-nos if you're on the paleo diet. But, thankfully, the menu is adaptable, and there are some paleo restaurant options already on it. In fact, a couple of years back, Chick-Fil-A made an online guide for paleo diners. "Chick-Fil-A has numerous chicken dishes that come without bread and dairy, which are the two main non-paleo ingredients to avoid," says Amidor.
What paleo menu items to order at Chick-Fil-A: At breakfast, try the Egg White Grill, which is grilled chicken marinated with citrus stacked with grilled egg whites. To stay compliant with paleo, order it without the cheese and English muffin and add a fruit cup to the order.
Later on in the day, Amidor suggests ordering grilled nuggets with a side salad. Another paleo-friendly side is the Superfood Side, which is a broccolini and kale blend with roasted nuts and dried sour cherries. Amidor also suggests the Spicy Southwest Salad or the Grilled Market Salad, but without the cheese on both of those salads.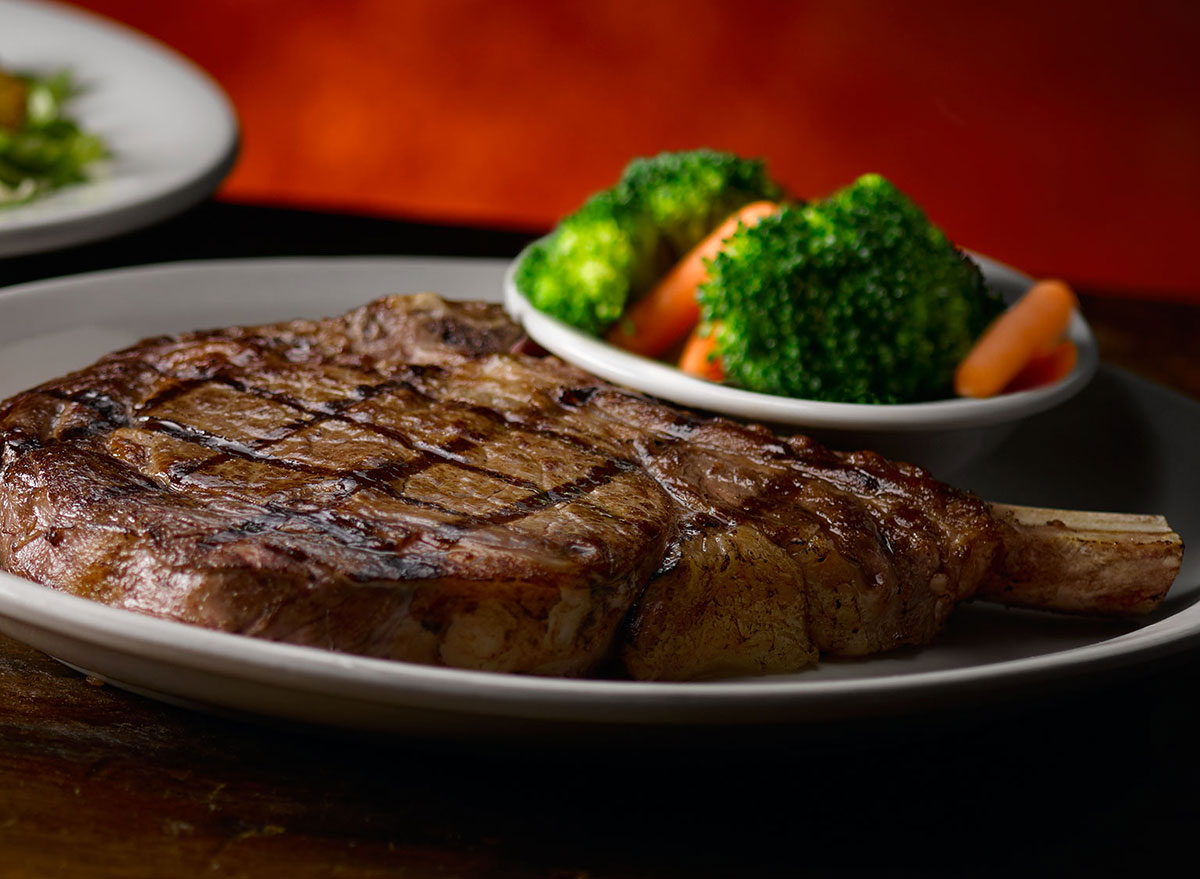 Simply put, paleo can be a difficult diet to follow at restaurants because most foods are processed in some way, explains Amanda A. Kostro Miller, RD, LDN, who serves on the advisory board for Smart Healthy Living. When you're looking to dine out, you may have better luck with some small or regional chains because you want to find menus that leave food as simple or as untouched as possible, Kostro Miller says. On a national level, she says, Texas Roadhouse has steamed carrots and veggies as a side dish option. "While Texas Roadhouse does have processed items and items not fit for paleo, you are usually able to mix and match many items to make it work for your diet," she says.
What paleo menu items to order at Texas Roadhouse: If you select a steak, ask that it be minimally seasoned without any crust or steak sauce, Kostro Miller says. Or, you could go with grilled shrimp, grilled salmon minimally seasoned and without any sauce, grilled chicken breast without any sauce or marinade, or pork tenderloin without any sauce or marinade.
Steamed carrots and veggies are a good side choice. If you get a salad, ask that they hold the croutons and cheese, and choose olive oil instead of a dressing. Pass on the basket of rolls that are dropped off at the table.
The Least Paleo-Friendly Restaurants
A pasta restaurant that's known for its breadsticks is, not surprisingly, among the least paleo-friendly restaurants. "Restaurants that aren't paleo-friendly would most likely be most Italian restaurants," says Andres Ayests, MS, RD, CSCS, and a nutrition coach in Tampa, Florida. "Paleo restricts wheat and dairy, and those are staples in most of those places."
What paleo menu items to order at Olive Garden: The Salmon Piccata mostly aligns with the paleo diet. It's topped with sun-dried tomatoes and capers, but it does have a lemon butter sauce that may be considered out of bounds for paleo sticklers. Also, the zucchini it comes with is parmesan-crusted, so it's best to ask for a plain veggie.
Similarly, the Herb-Grilled Salmon could be paleo-friendly if you request to keep the parmesan off the broccoli and are mindful of the garlic butter it's served with.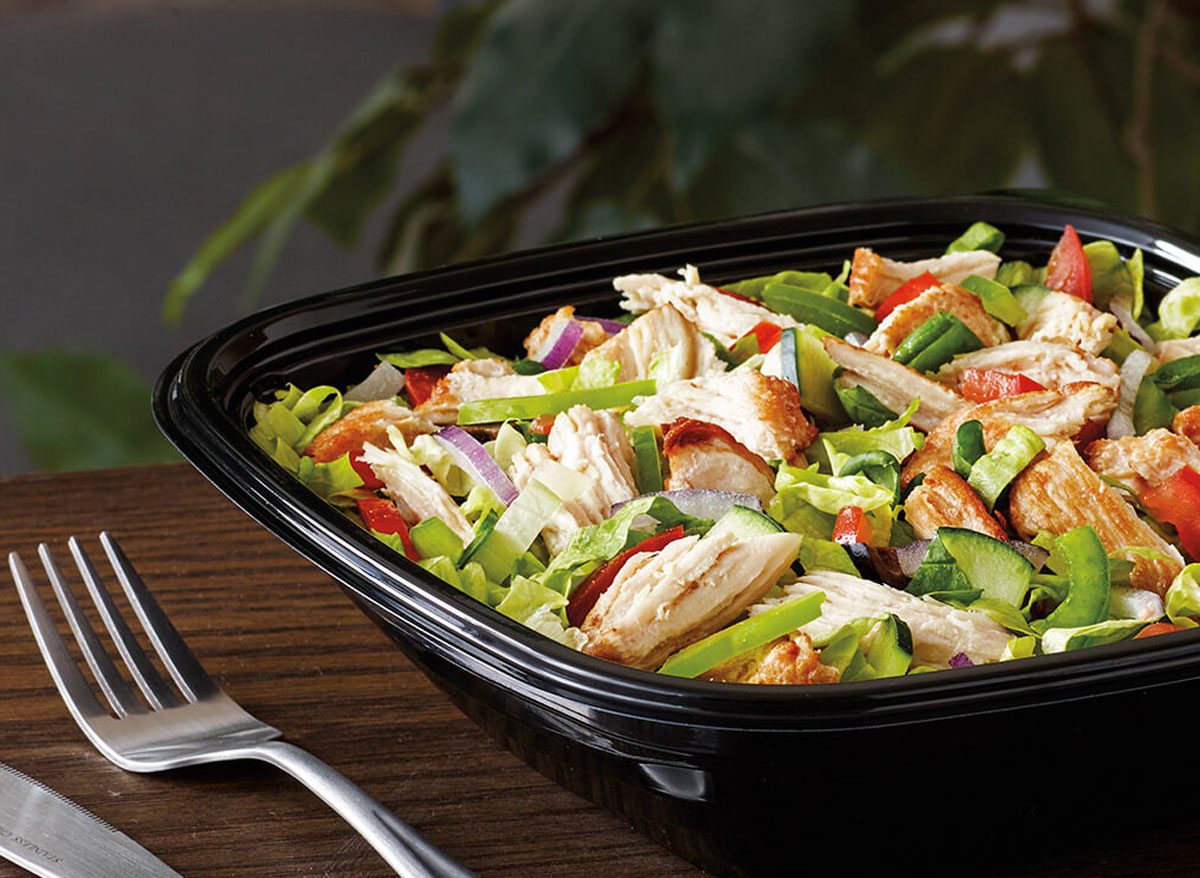 You know the drill at Subway: You start by choosing which bread you want your sandwich on. But, the key to conquering Subway as a paleo restaurant is to think less about sandwiches and more about salads, says Ayests. Still, Subway (and other delis, for that matter) remain difficult because of the preservatives that are in the meat.
What paleo menu items to order at Subway: Ayests' favorite? Build a BLT salad with roast beef, bacon, lettuce, and tomato. Yes, the bacon may be a stretch, because while pork is technically paleo, bacon (especially the kind you get while dining out) typically has preservatives that don't align with paleo. You could also opt for oven-roasted chicken on a bed of veggies and then add olive oil as a dressing, and avoid topping it with creamy dressings, cheese, or croutons.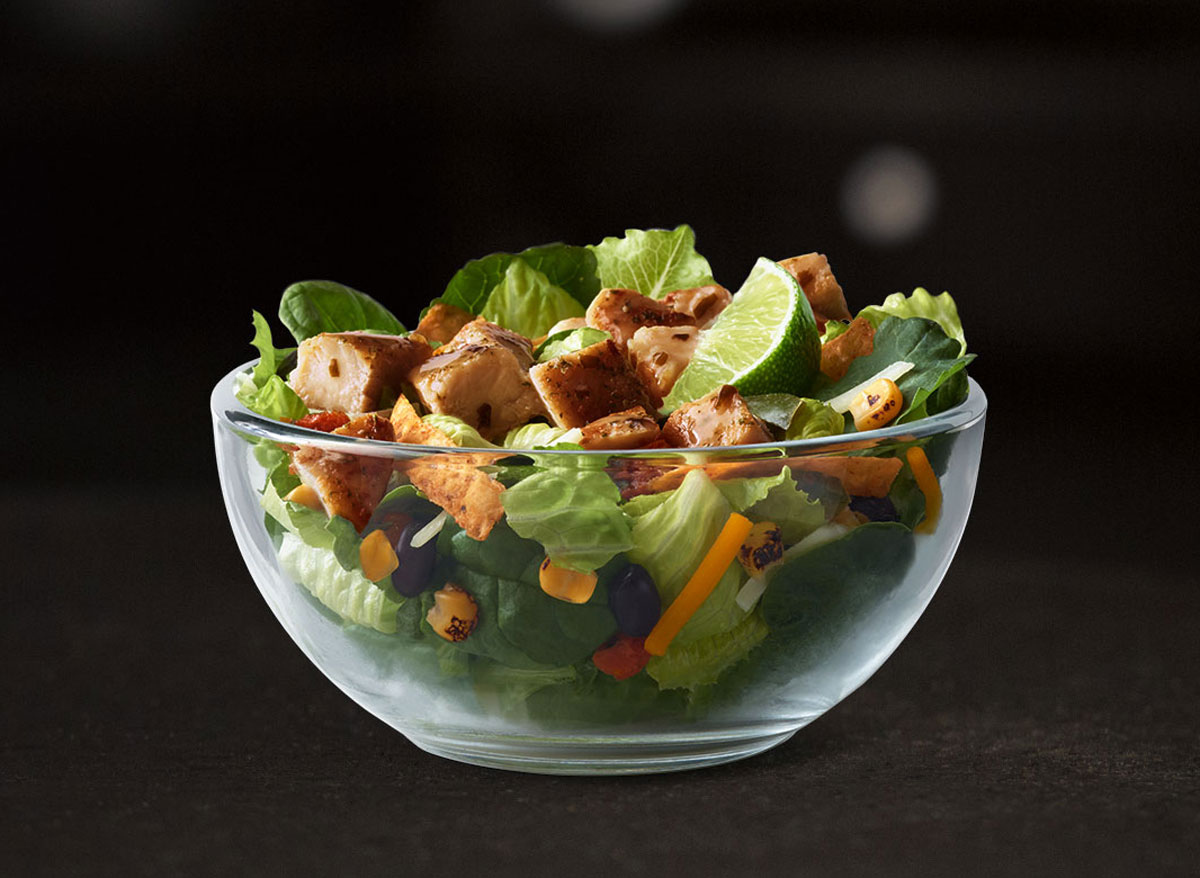 Fast-food chains can prove difficult for those on paleo, and the usual trick is to default to the salad menu. But, Gariglio-Clelland explains, the McDonald's "salad menu doesn't provide many options to keep it interesting day-to-day, and most of their entrees come with bread, without the option to use a lettuce wrap instead." Plus, she says, many of the menu items are breaded and come with hidden wheat, which is a paleo no-no.
What paleo menu items to order at McDonald's: So, you somehow ended up in the drive-thru lane at this popular fast-food chain. Your best bet is to order the Southwest Grilled Chicken Salad, but without the black beans, corn, and tortilla strips. (Sorry, corn is considered a grain in the paleo world.) You'll also need to pack your own dressing.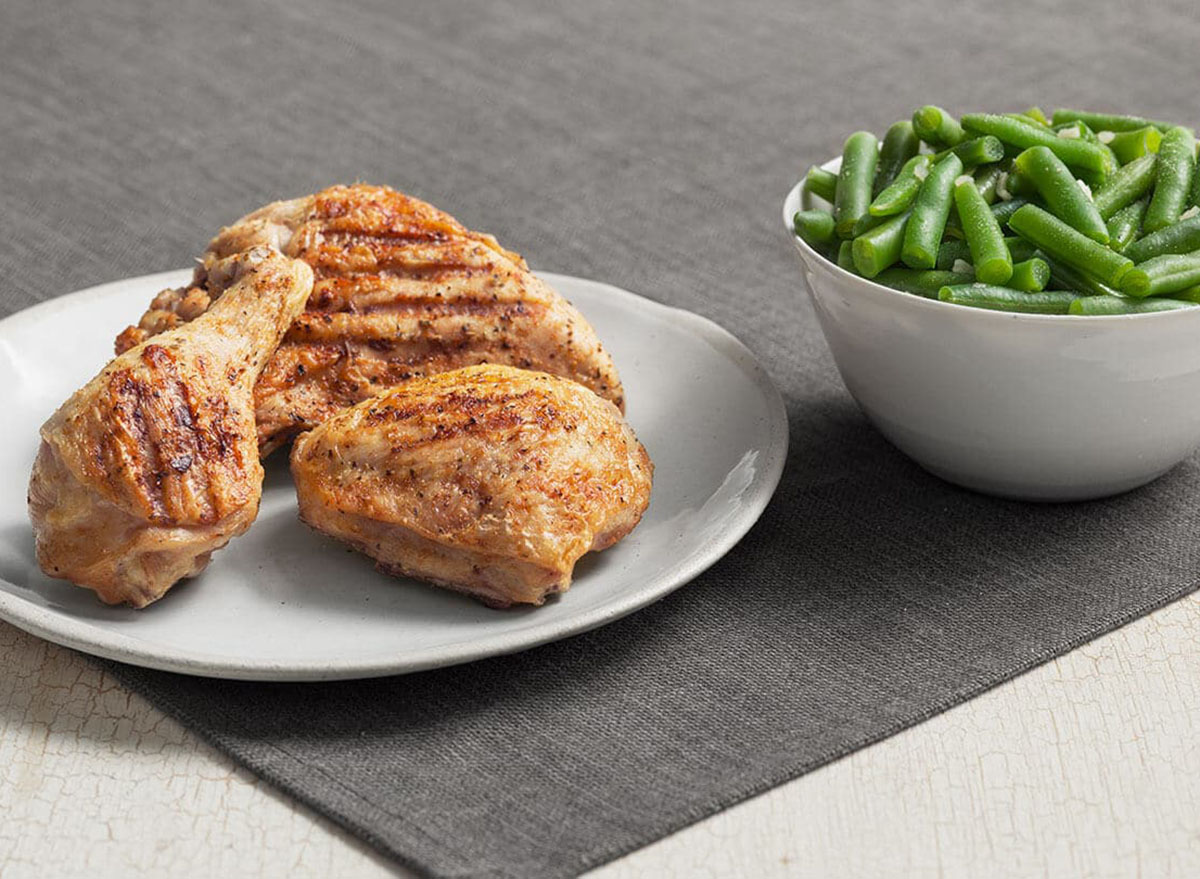 Here's the deal: The paleo community is pretty divided on whether it's A-OK to eat at fast-food restaurants as a whole, as the diet eschews processed foods. Still, you might be able to get away with bunless burgers and modified salads at some drive-thrus. But if you're looking for paleo restaurant options, you're likely to strike out any fried chicken place, explains Kubal, because the batter on fried chicken is far from paleo-friendly. "If you're doing paleo and willing to make some concessions, you might be able to find something on the menu here and there," she says.
What paleo menu items to order at KFC: With that disclaimer out of the way, your best option would be grilled chicken. But, as far as sides go, hardly any are paleo-compliant. Green beans, which get the green light from many paleo subscribers despite technically being a legume, are also on the menu.
With bread and cheese being two main ingredients in pizza, and menu additions like garlic bread and pasta, pizza chains are especially tough for those on paleo, Kubal says. If you're headed to a pizza party, you may want to pack some ingredients to dress up a salad, she suggests. Think outside the box, and use salsa, guacamole, lemon juice, salt, and pepper as salad dressings.
What paleo menu items to order at Pizza Hut: Surprisingly, chicken wings aren't forbidden on the paleo diet and do grace the menus of a lot of pizza chains, including Pizza Hut. But you'll have to steer clear of the creamy dips and order them "naked" if you're trying to avoid all the sugar-filled sauces.
So, does it feel like you're a modern-day hunter and gatherer, trying to find paleo-friendly dishes at restaurants? Hopefully, this guide will give you a better idea of what to order that's paleo the next time you're eating at a restaurant chain.