6 Pizza Chains Quietly Vanishing This Year
Your pie delivery options are be shrinking.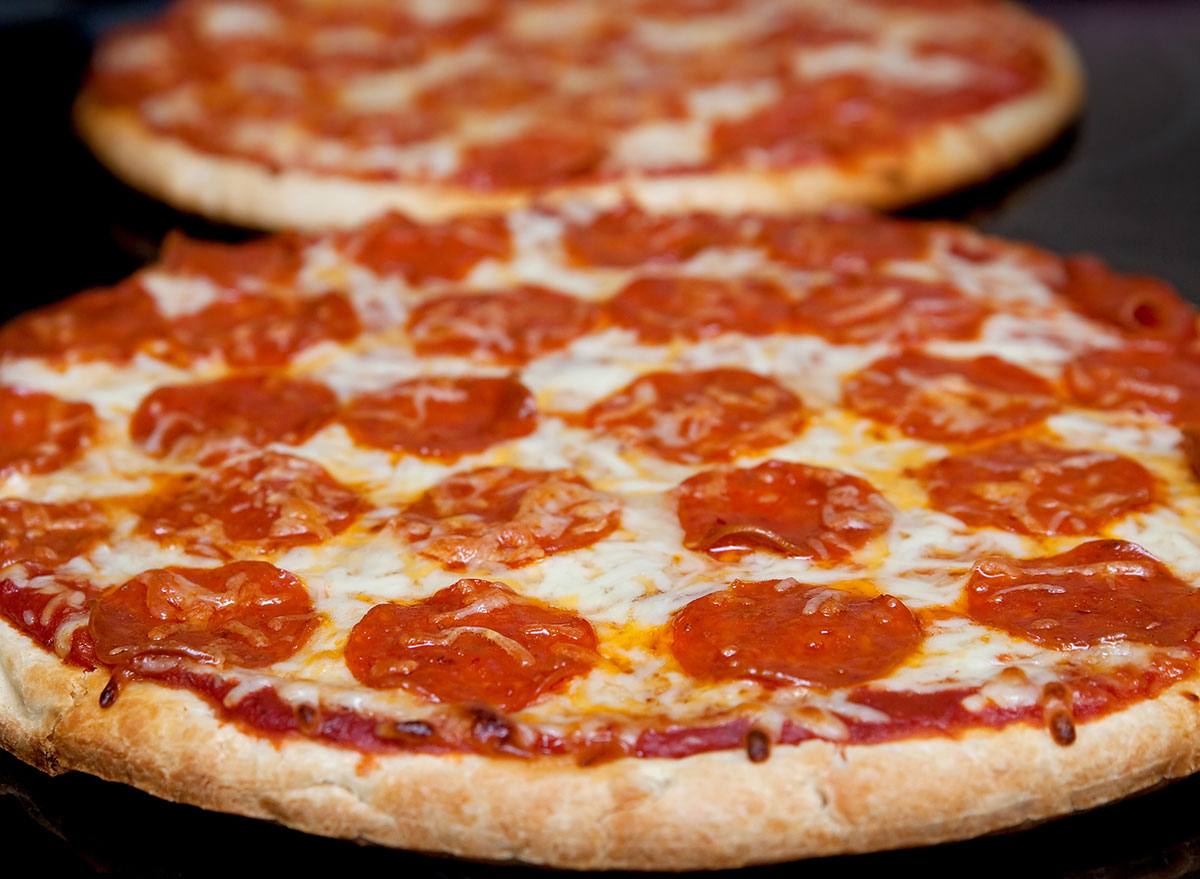 Judging by the booming sales recently reported by Domino's and Papa John's, pizza has been one of the most ordered foods during the pandemic. For one, the pie is America's most beloved comfort food, something Americans have been increasingly seeking out this year. But it's also ideally positioned for takeout, a feature which has been the deciding factor in how well a restaurant fares in the coronavirus era.
Unfortunately, not all pizza chains are thriving in the new uber-competitive climate. While brands struggling most this year likely had financial issues predating the pandemic, some have simply been unable to bounce back from a decrease in foot traffic.
The following pizza chains have collectively shuttered hundreds of locations this year, and could disappear for good. And for more, don't miss these 9 Restaurant Chains That Closed Hundreds of Locations This Summer.
California Pizza Kitchen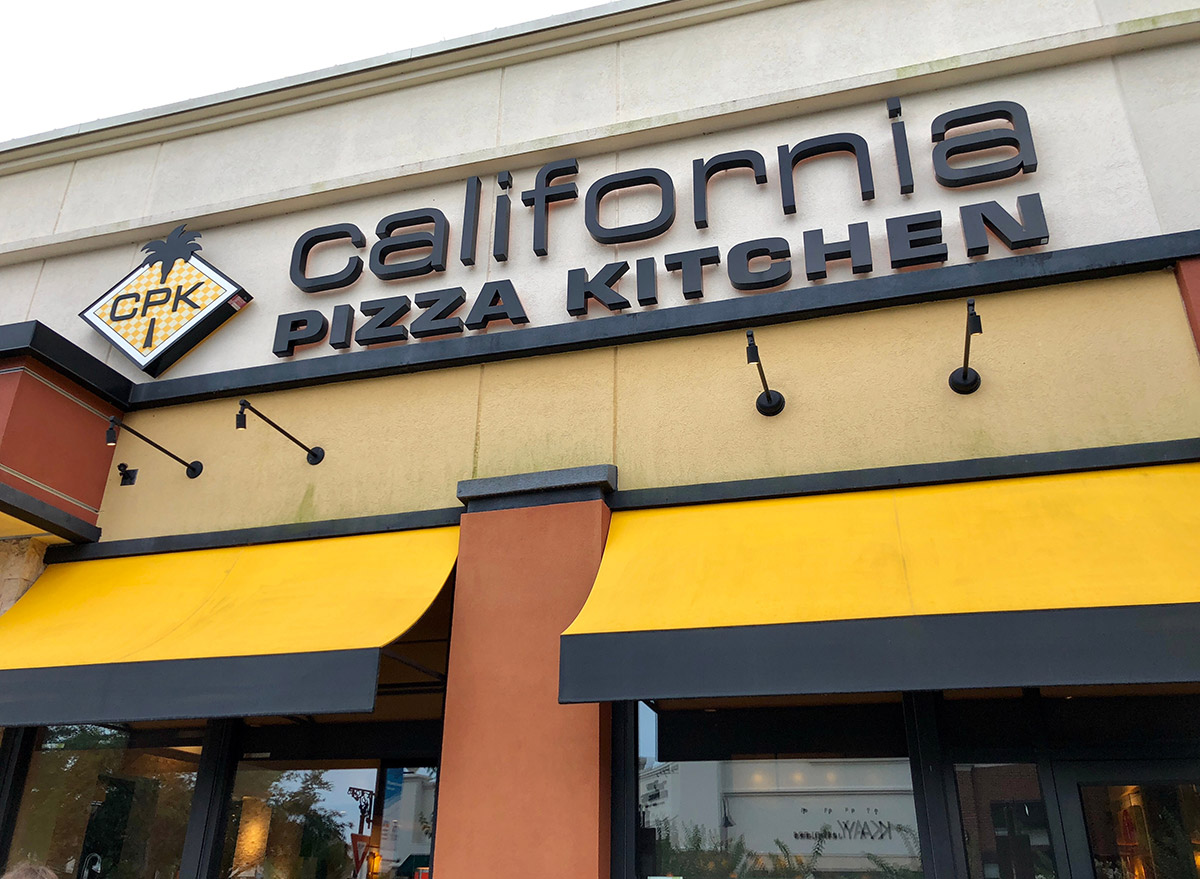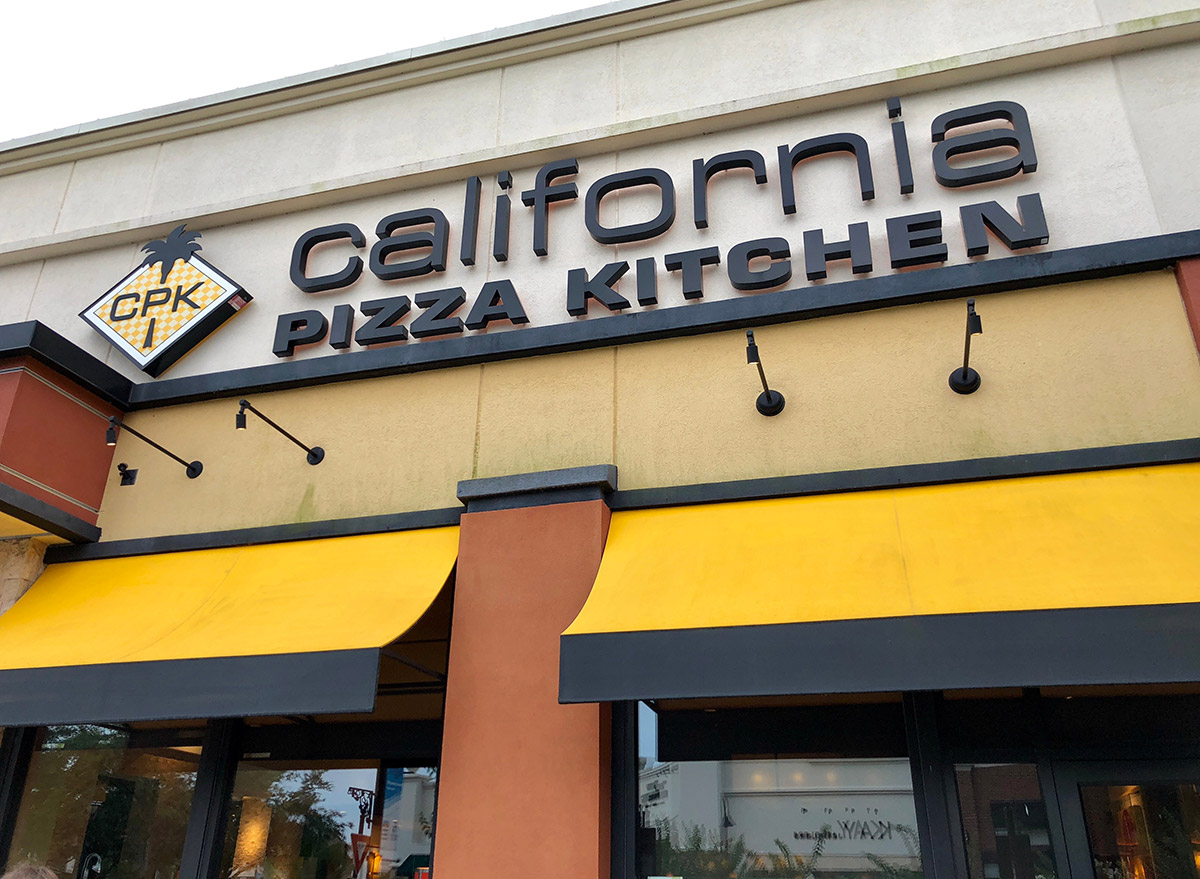 California Pizza Kitchen was struggling with liquidity long before the pandemic hit, which made its bankruptcy filing in July unsurprising. The company had tried to sell the business as part of their restructuring efforts, but the auction to sell the company's assets was canceled in early October without any viable offers. But CPK is still planning to come out of the bankruptcy proceedings by the end of October, which means they may be pursuing a compromise with their lenders. There's currently no word on where that leaves more than 200 of their still operational restaurants, but closures are definitely not off the table.6254a4d1642c605c54bf1cab17d50f1e
Pie Five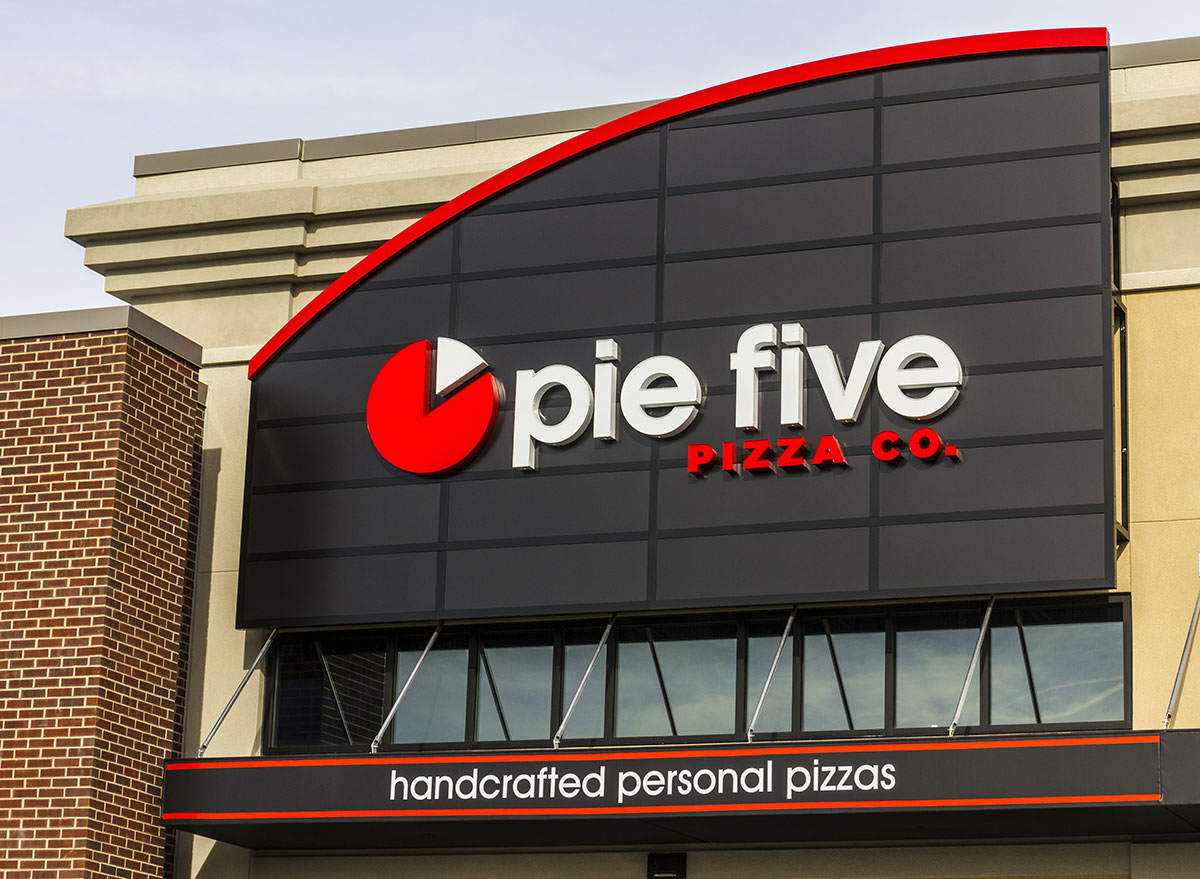 Rave Restaurant Group, which owns and operates 50 Pie Five Pizza Co. locations across a dozen states, has revealed a dire financial situation in their latest business filings. The company has cited a dramatic decrease of in-store sales as the reason for measures such as cutting down employees' salaries and furloughing some of their workforce. So far, Pie Five has closed 16 locations this year, after closing 27 stores between 2017 and 2018. With their footprint decreasing, the company may be in danger of going out of business.
Pizza Inn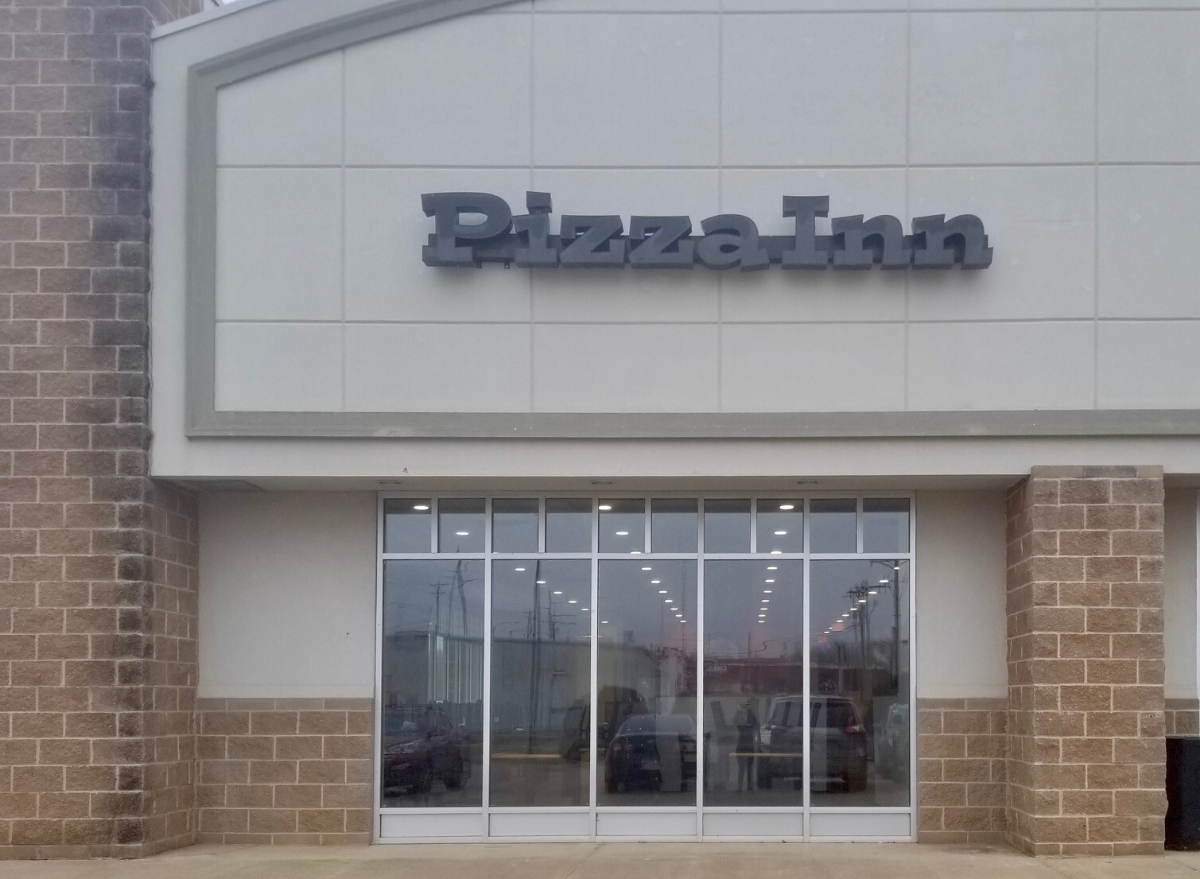 Buffet pizza chain Pizza Inn is owned by the same parent company as Pie Five, and is similarly facing financial troubles. The company still operates 150 franchised locations, with only four permanent closures this year. The chain's financial losses were offset by sales growth at Pizza Inn Express locations, which are smaller kiosks inside airports, convenience stores, and entertainment venues set up for a seamless grab-and-go service. While the buffet may be faring better than its sister company, it's looking at a long road to recovery.
Pizza Hut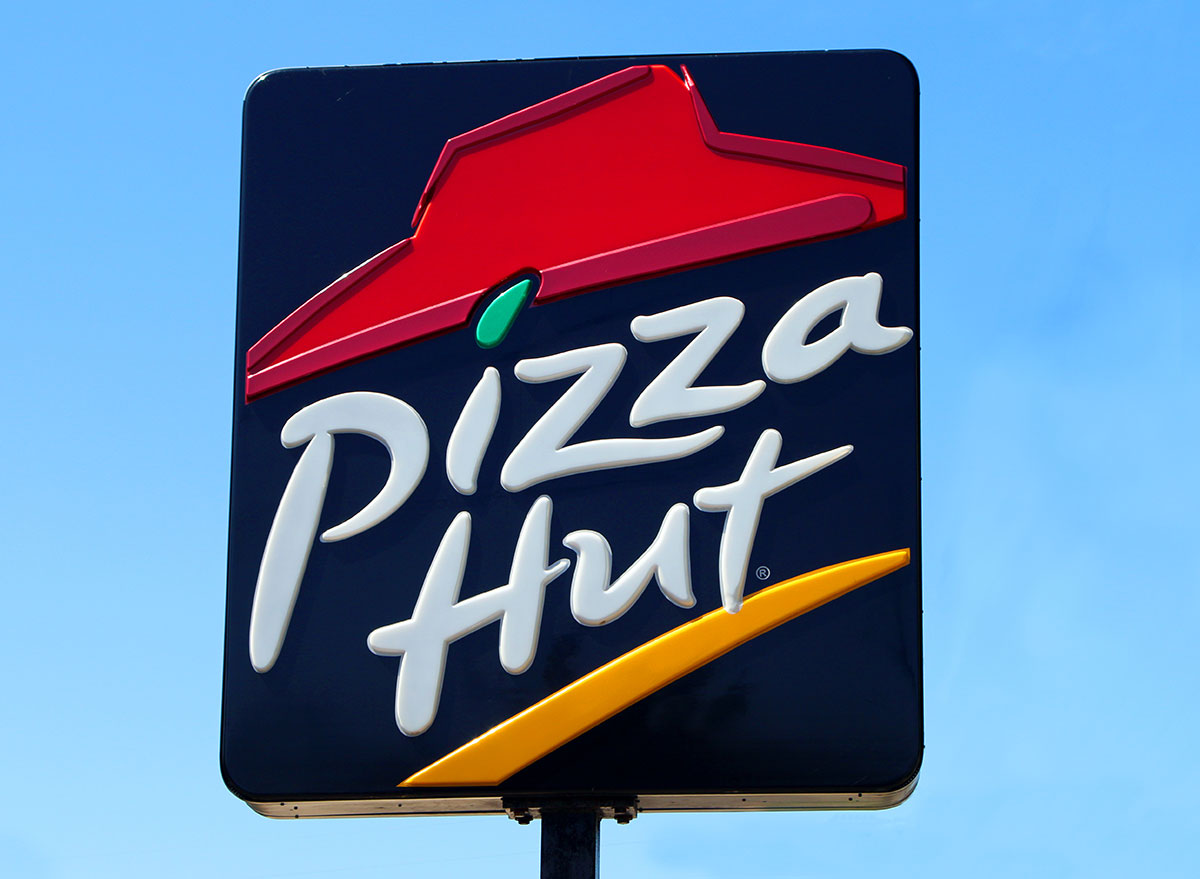 NPC International, Pizza Hut's largest franchisee in the U.S., filed for bankruptcy in August due to a $1 billion debt. The company operates 1,300 Pizza Hut locations across the country and has announced the permanent closure of about a quarter, while putting the remaining locations up for sale. Some of the closures have already taken place but it remains to be seen which parts of the country will have to say goodbye to Pizza Hut's pizza.
Chuck E Cheese
In June, Chuck E Cheese became the first major chain to declare bankruptcy due to the pandemic. The company has permanently closed 47 locations this year, but still operates a sizeable portfolio of 450 restaurants, currently functioning primarily as takeout locations. The company's sales have been boosted by virtual pizza concept Pasqually's, which sells grown-up pizzas prepared in Chuck E Cheese's kitchens. However, the long-struggling brand is not out of the woods and could face more closures as the pandemic continues.
Pizza Cucinova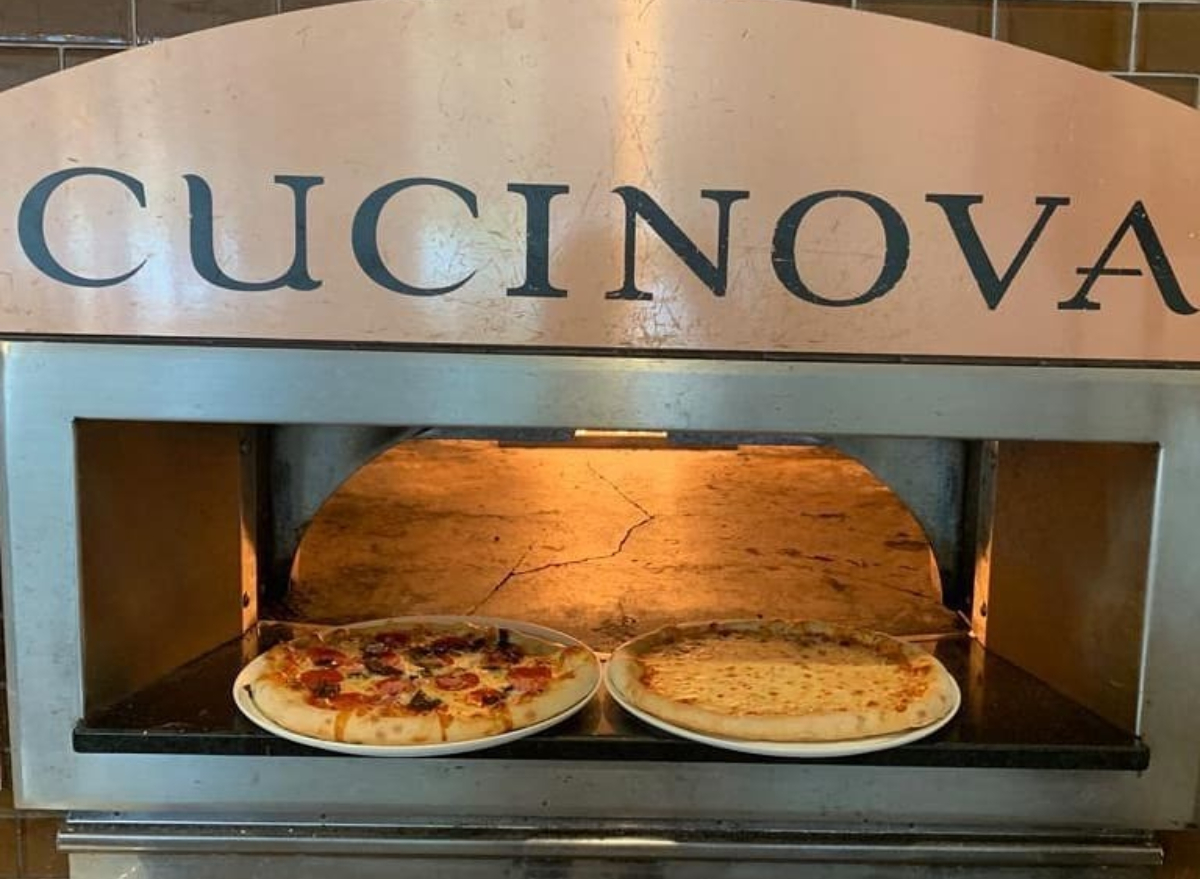 This small Ohio-based pizza chain seems to have gone out of business overnight. All five of their locations appear to be shut down, but there has been no official press release announcing the closures, spurring questions about the chain's fate among the local community. Columbus Business First (CBF) notes that the chain's website is still functional but online ordering is deactivated for all of the Ohio locations (though orders for the Valley Ranch location in Houston still appear to work).
And for more, check out these 108 most popular sodas ranked by how toxic they are.
Mura Dominko
Mura is ETNT's Executive Editor, leading the coverage of America's favorite restaurant chains, grocery stores, and viral food moments.
Read more about Mura