5 Major Pizza Chains That Are on the Decline
Some came to conquer the pizza world, but couldn't get customers to latch on.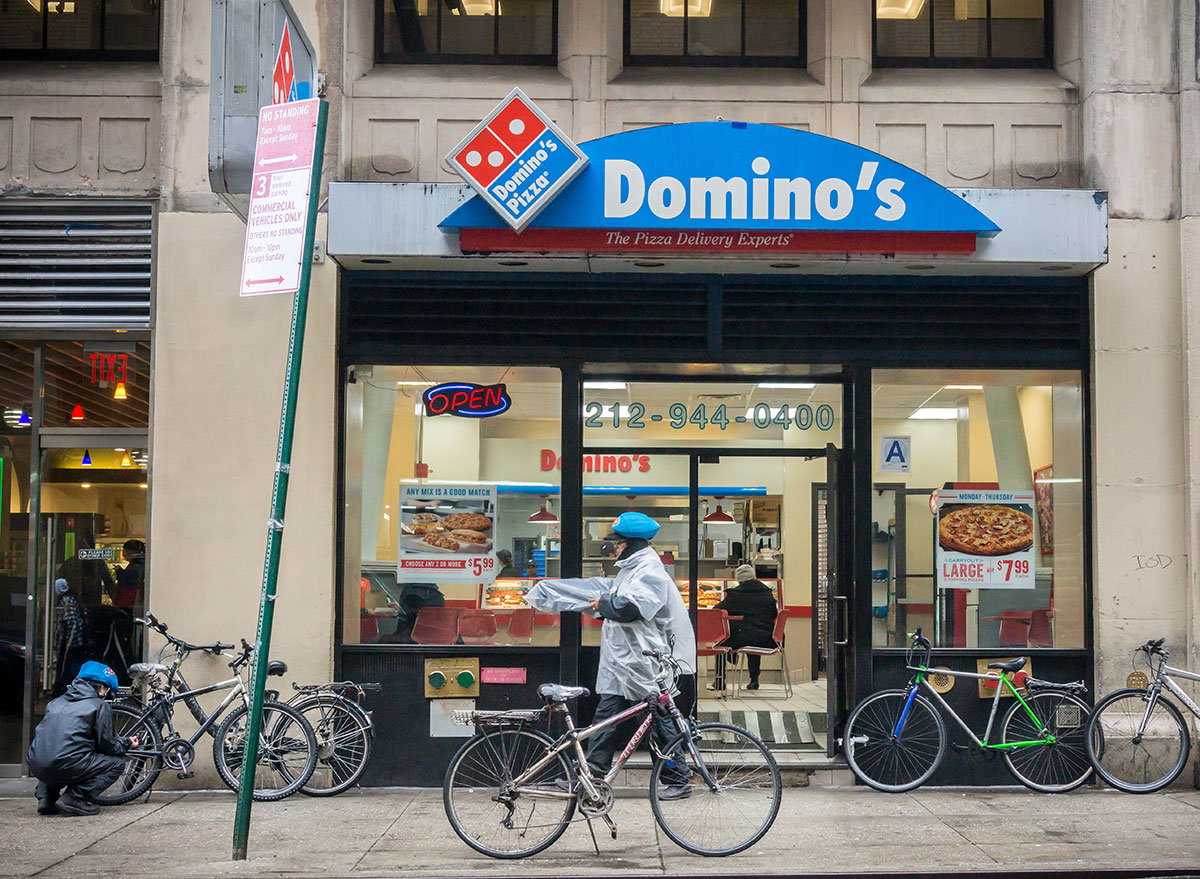 Unlike pretty much every other culinary niche within the restaurant scene, pizza companies actually fared pretty well during the COVID-19 pandemic. During a time when countless restaurants, diners, and burger joints faced virtually impossible business conditions due to the coronavirus, pizza chains all over the country were able to offer cooped-up consumers exactly what they needed to get through those long lockdown days and nights: Pizza delivered right to their door! But that might be changing as several have been declining in recent months.
Major U.S. pizza chains enjoyed a lucrative 6% increase in sales to $27.5 billion in 2020. Put another way, The New York Times reports during the first nine months of 2020 Domino's and Papa Johns collectively sold about 30 million more large cheese pizzas than in 2019.
Beyond just the convenience of home delivery, it isn't a stretch to speculate many among us fell back on pepperoni and stuffed crust for a little bit of greasy familiarity during a decidedly uncomfortable time for everyone. The pandemic turned all of our lives upside down, and what's more comforting than a slice or two after a long day?
2021 largely saw this trend continue; with all pizza restaurants in the U.S. generating over $45 billion in sales (a slight dropoff from the $46+ billion seen in 2020). Fast forward to last year, however, and signs of "pizza fatigue" and lagging sales began to appear. Add in the litany of inflationary issues in 2022, such as higher food costs and staffing issues, and suddenly some of the biggest pizza brands on the planet could be facing a much leaner 2023.
Let's take a look at five major pizza chains that have run into some sizable setbacks in recent months.
Domino's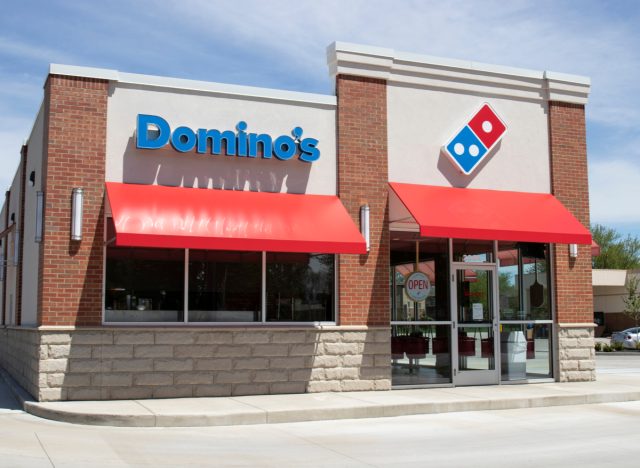 Domino's has led the U.S. in pizza sales since 2017, and enjoyed great business during the pandemic; the stock hit an all-time high of nearly $565 in 2021.
Following the behemoth pizza chain's disappointing latest earnings call, however, share prices fell by a whopping 12%—representing the largest price drop since 2010. Since that Q4 earnings call at the end of February 2023, share prices have continued to trend down, settling around $310 per share at the time this article was written.
Domino's operates close to 7,000 domestic locations, but reported a same-store delivery sales decline of 6.6%. Overall U.S. same-store sales, meanwhile, only increased by a meager 0.9% for Q4 2022 and actually declined by 0.8% for the entire year. As far as why sales are stagnating, CEO Russell Weiner pointed to a number of factors including higher delivery and tip fees driven by inflation, employee staffing shortages, and consumers returning to "pre-COVID eating habits".
The Michigan-based pizza brand is also dealing with a serious shortage of delivery drivers. As workers continue to seek out higher wages and better working conditions en masse, many just aren't interested in delivering pizzas anymore. Despite this clear shift in workers' mentalities, Domino's has been hesitant to partner with third-party delivery options like GrubHub or DoorDash.
Domino's also lowered its two to three-year targets regarding both global retail sales and unit growth, and warned 2023's results for these metrics will likely come in at the bottom end of expected figures.
Papa Johns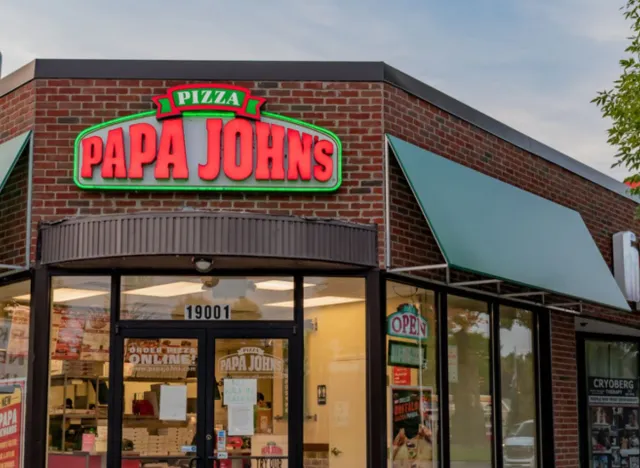 Papa John's financials tell a similar story to that of Dominos. The mega-successful pizza brand boasting over 3,000 U.S. units saw its stock price hit an all-time high in 2021 at around $133 per share. Skip ahead to the immediate aftermath of the brand's latest earnings call last month, however, and shares fell by 6%. At the time of this writing, the stock price sits at around $81.
While Papa John's earnings for Q4 2022 weren't quite as concerning as Domino's, the report still fell flat of Wall Street's expectations, posting weaker than anticipated North American sales.
Just like Domino's (and most other food purveyors), Papa Johns raised prices last year in response to inflation—but that wasn't enough to stop profitability at company-owned units from dropping by over 2.5 percentage points. CEO Rob Lynch even went so far as to call 2022 "one of the most challenging years" in the chain's history.
The Atlanta-based pizza chain also saw both its operating income (-5.1%) and adjusted operating income (-8.8%) drop for Q4 2022 in comparison to Q4 2021. Papa John's attributed these developments to a number of factors such as higher commodity prices and wage inflation.
Pizza Hut
In contrast to its pizza peers, Pizza Hut didn't fare nearly as well during the pandemic as other major pizza chains. Pizza Hut's bread and butter, so to speak, has always been sit-down dining in a casual, family-friendly setting—so the brand was at a disadvantage when the coronavirus forced everyone to switch to delivery.6254a4d1642c605c54bf1cab17d50f1e
For example, Pizza Hut closed over 300 locations in 2020 after its largest domestic franchisee declared bankruptcy. By spring 2022 business had improved to a certain degree, but Pizza Hut still reported a 6% decline in U.S. same-store sales.
Just like other pizza chains, Pizza Hut pointed to a dearth of delivery drivers for these business woes. "Our delivery channel, where capacity constraints limited our ability to meet demand," commented Yum Brands CEO David Gibbs during an analyst call last year. "This was driven by staffing challenges, mainly from delivery driver shortages that have been felt across the industry."
Most recently, poor sales in China hindered Pizza Hut's Q4 2022 profits, with international same-store sales decreasing by 1%.
Happy Joe's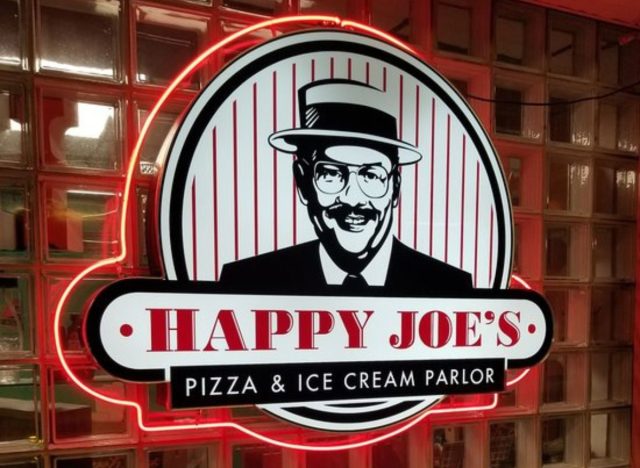 Known for its legendary thin-crust taco pizza, Happy Joe's Pizza has been an absolute staple throughout the Midwest ever since Joe Whitty opened its very first location in the 1970s. As of 2021, Happy Joe's boasted 42 locations throughout North Dakota, Iowa, Illinois, Wisconsin, Missouri, and Minnesota.
Even during the first half of 2022 business appeared stable. The pizza chain reported that same-store sales increased by 4% during Q1 2022 and announced ambitious plans to expand into the Egyptian market. As last year progressed, however, a number of locations across the country began closing their doors—providing a hint at what would come next.
In September 2022, Dynamic Restaurant Holdings, the parent company of Happy Joe's, filed for bankruptcy. As a result, all company-owned units closed their doors—with 9 Happy Joe's restaurants specifically mentioned in the bankruptcy filing. As far as what caused the bankruptcy, Dynamic pointed to lingering pandemic economic pressure combined with rising inflation costs. The company had also amassed over $5 million in secured debt at the time of the filing.
Luckily, the bankruptcy filing didn't impact any of Happy Joe's franchised locations, which make up about 90% of the brand's overall unit count. Moreover, 2023 is already shaping up to be a potentially better year for the beleaguered pizza chain. Planned locations in Egypt are coming soon, and the chain is even expanding into new markets like Florida.
Papa Murphy's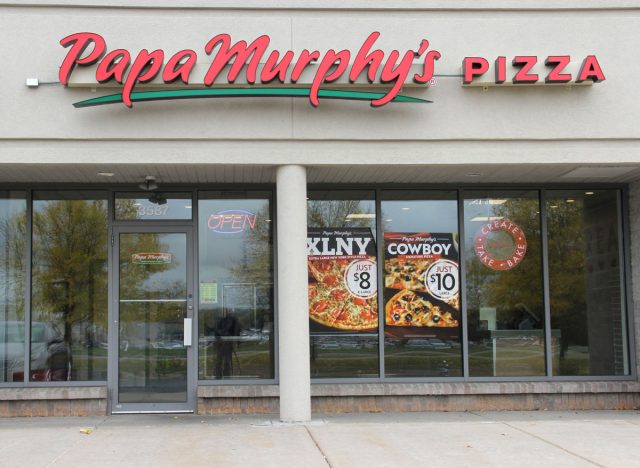 Vancouver, Washington-based Papa Murphy's Pizza has found great success with a take-and-bake business model since the first location opened in 1995. Not all that long ago Papa Murphy's had over 1,500 domestic locations, but 2022 was a particularly tough year for the pizza brand.
The chain's parent company MTY Food Group reported both weak sales and a concerningly high number of unit closures in 2022. Sales at existing restaurants dropped in the "low single digits," and 72 franchisee locations shut down entirely.
"We closed a lot of stores in 2022, unfortunately," Eric Lefebvre, MTY's CEO, recently told analysts. "The performance is not where we want to be."
While MTY is optimistic 2023 will be a better year for Papa Murphy's, the pizza brand has historically struggled to find success in markets far away from the Northwest. Papa Murphy's has closed over 100 restaurants over just the past two years.
John Anderer
John Anderer is a writer who specializes in science, health, and lifestyle topics.
Read more about John