Raw Food Recipes for Weight Loss
It's summer, which means it's hot, sticky and humid—that sounds like a great excuse to give your oven some time off.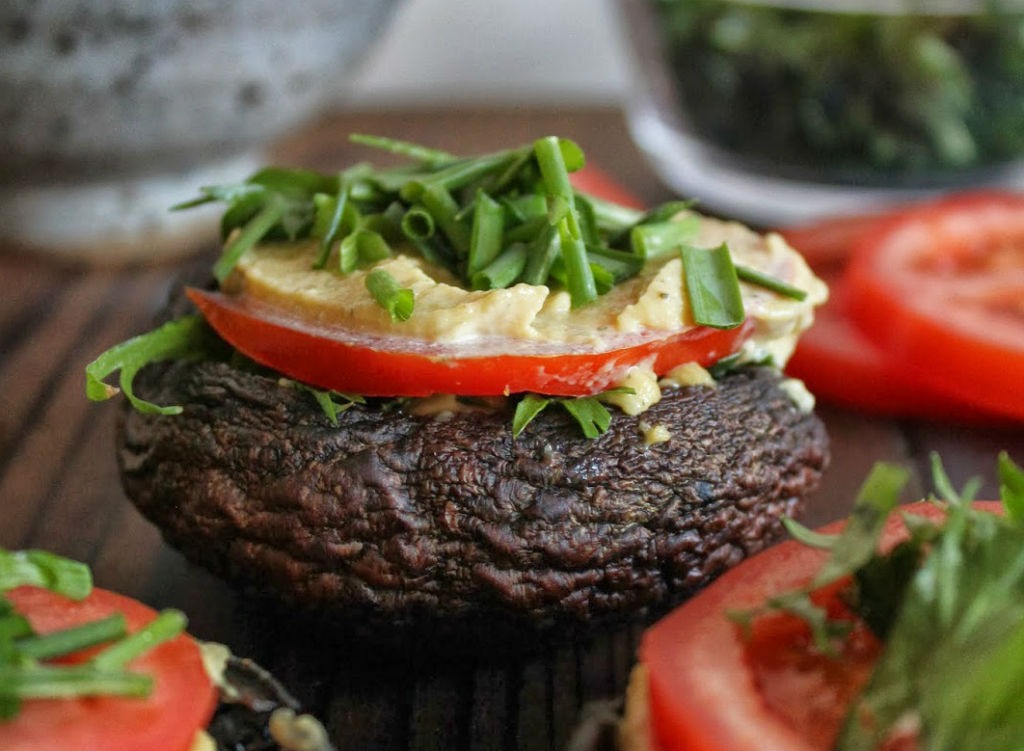 In addition to keeping your house cool, sticking to a raw food diet—which is what you'll be forced to do if you don't want to fire up your appliances—is a great way to lose weight and improve your health. "By default, raw food dishes are comprised solely of whole, unprocessed foods that are in their healthiest, most nutrient-dense state," explains Minneapolis-based dietitian, Cassie Bjork, RD, LD. "Raw food is easier for the body to digest than cooked foods, which allows the body to absorb more vitamins, minerals, phytonutrients. What's more, raw foods are full of antioxidants which, work to combat free radicals, slow the aging process, calm inflammation, and fight disease."
If you're interested in reaping the health benefits, try one of these mouth-watering healthy recipes. Whether you're looking for a satisfying dessert, a light snack, a hearty dinner, or something in between, we have a waist-friendly recipe that fits the bill. Scroll down to check out our favorite cake, burger, and taco recipes, plus much more!
Rainbow Slaw with Sweet Tahini Dressing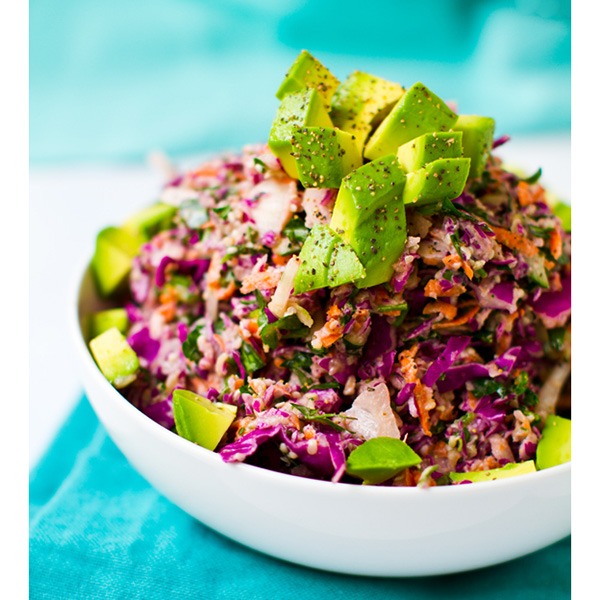 6254a4d1642c605c54bf1cab17d50f1e
Serves: 4
Nutrition: 233 calories, 12.5 g fat, 1.5 g saturated fat, 49 mg sodium, 21.6 g carbs, 3.8 g fiber, 12.4 g sugar, 10 g protein
Ditch the mayo-drenched coleslaw and whip up this light, colorful rainbow slaw instead. In addition to saving you fat and calories, it will also help you stay healthy and stress-free thanks to its high vitamin C content. This nutrient fights off cortisol, a hormone that causes fat to accumulate around the midsection. Add this cabbage, carrot, cucumber, onion, and parsley salad to your weekly summer lineup and watch the pounds melt away.
Get the recipe from Healthy Happy Life.
Arugula, Fennel, and Citrus Salad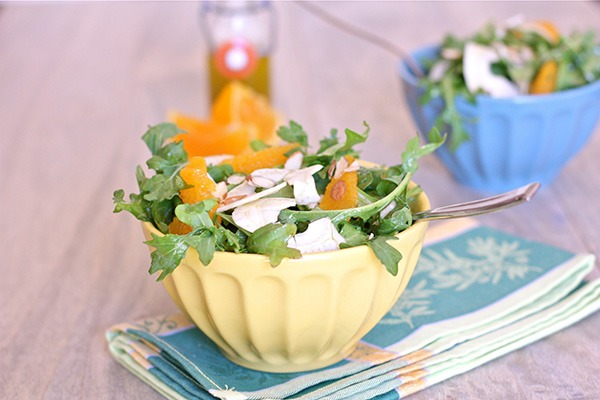 Image: Courtesy of Against All Grain
Serves: 4
Nutrition: 261 calories, 20.2 g fat, 2.4 g saturated fat, 39 mg sodium, 21 g carbs, 12.8 g sugar, 3.7 g protein (calculated with 2 tablespoons of dressing per person)
Don't let the high fat content of this bold and citrusy salad scare you off, it's the healthy kind that comes from extra virgin olive oil in the dressing and crunchy almonds mixed in with the veggies. We're big fans of EVOO because it increases blood levels of serotonin, a hormone associated with satiety, and is also loaded with polyphenols, antioxidants that help battle many diseases such as cancer, osteoporosis and brain deterioration. Drizzle on the dressing for a tasty, healthy dish.
Get the recipe from Against All Grain.
Cranberry Pistachio Energy Bites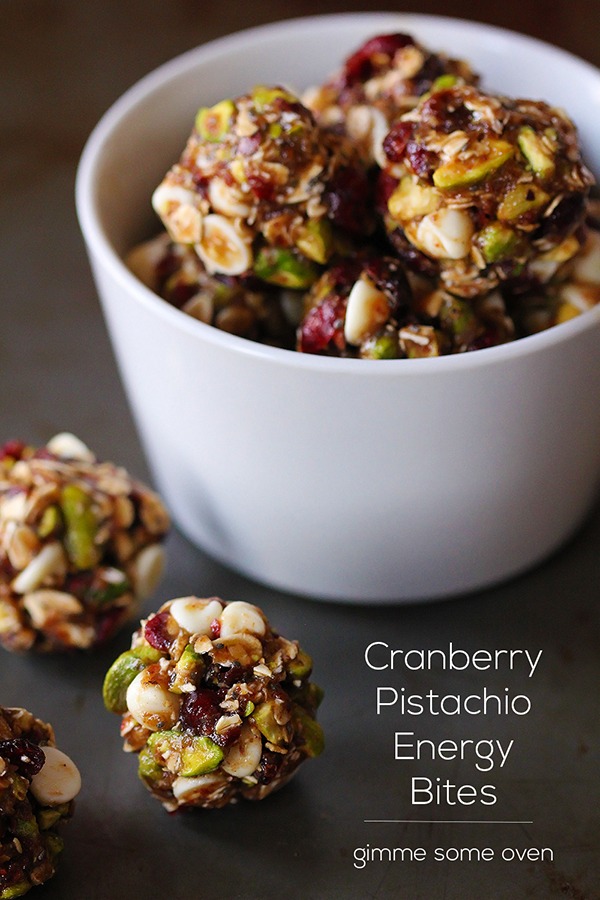 Serves: 30, 1-inch bites
Nutrition: 80 calories, 2 g fat, 0.6 g saturated fat, 3 mg sodium, 15.2 g carbs, 1.5 g fiber, 10.9 g sugar, 1.4 g protein (calculated with all optional ingredients)
While there are a growing number of packaged snack bars made with whole, raw ingredients, few come in small, bite-sized servings—which is key for weight loss. Control portion size and calories—and personalize snack time—by whipping up bites of your own. This recipe calls for just eight easy-to-find ingredients: chopped dates, honey, chia seeds (one of the best plant-based sources of omega-3), flax seeds, old-fashioned oats, pistachios (one of the best nuts for weight loss), dried cranberries, and white chocolate chips.
Get the recipe from Gimme Some Oven.
Sun Dried Tomato "Hummus"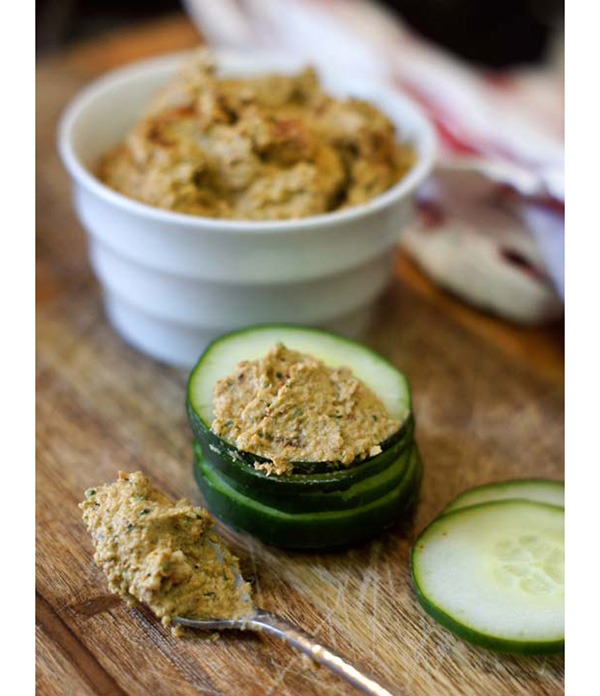 Serves: 3
Nutrition: (per 1/2 cup) 187 calories, 15.1 g fat, 2.1 g saturated, 207 mg sodium, 10.4 g carbs, 3.8 g fiber, 2.2 g sugar, 5.5 g protein
There's nothing like a delicious dip to make you want to eat more raw veggies. The only trouble is that most options on supermarket shelves are overflowing with unhealthy fats, excess calories, and scary additives. This bean-free "hummus" calls for zucchini, sun-dried tomato, fresh lemon juice, garlic, sea salt, and raw tahini. Throw it all in the blender and minutes later you have a delicious raw dip. Pair it with carrots sticks and cucumbers as a quick and healthy snack, or serve the trio as an appetizer at a summer dinner party.
Get the recipe from Detoxinista.
Raw Lasagna with Cashew Cheese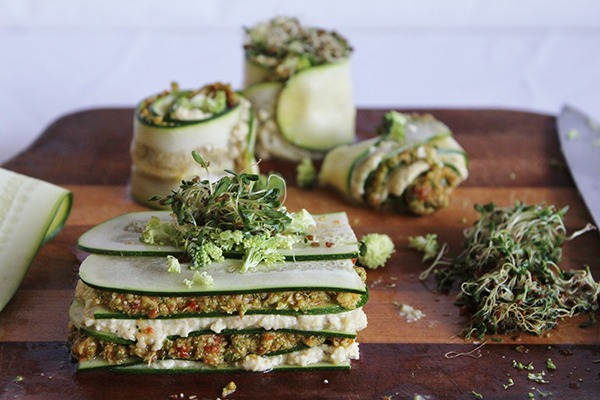 Serves: 4
Nutrition: 201 calories, 15 g fat, 2.7 g saturated, 350 mg sodium, 12.5 g carbs, 2.9 g fiber, 1.6 g sugar, 6.7 g protein (calculated without "other layerings")
Think steering clear of the stove or going on a raw food diet means giving up pasta? Think again! With this 100% raw, plant-based lasagna recipe by Emily von Euw of This Rawsome Vegan Life, you can enjoy pasta without breaking a sweat, sacrificing taste, or downing excess calories or carbs—it's a dieter's dream.
Get the recipe from This Rawsome Vegan Life.
Portobello-Cashew Cheese Burgers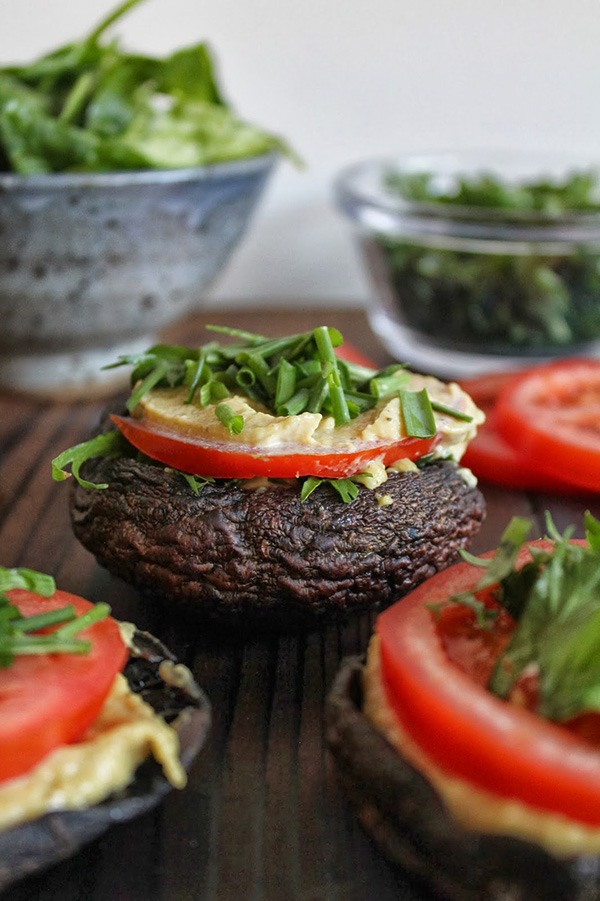 Serves: 2
Nutrition: 153 calories, 10.7 g fat, 1.7 g saturated, 132 mg sodium, 59.7 g carbs, 2.7 g fiber, 8.3 g protein (calculated with 1 tablespoon of cashew cheese, no toppings)
Move over Morningstar, you've officially met your match! Marinated portobellos join together with homemade cashew cheese and a plethora of veggie-based toppings to create one of the tastiest raw, vegan burgers we've ever come across. Serve this with a side salad and some sliced fruit to round out your meal.
Get the recipe from This Rawsome Vegan Life.
Turmeric Cardamom Pistachio Cheesecake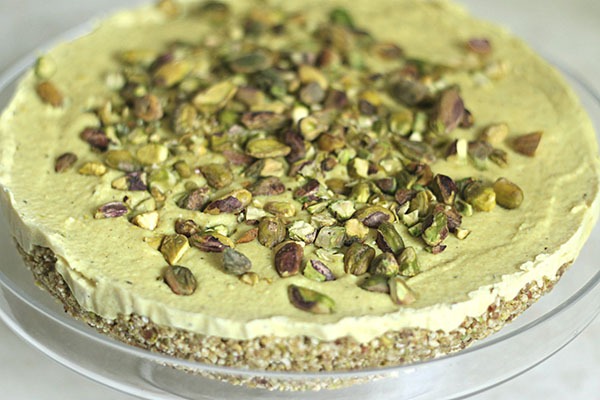 Serves: 12
Nutrition: 403 calories, 30.3 g fat, 10.1 g saturated, 8 mg sodium, 30.2 g carbs, 4.4 g fiber, 17 g sugar, 9.3 protein
End your day with cake—minus the nutrient-stripped flour, processed sugar, and almost immediate energy crash. This nut- and date-based dessert will feed your sweet tooth and your body. You'd be hard-pressed to find another cake that serves up as much protein or as much flab-incinerating monounsaturated fat—the almonds this recipe calls for are overflowing with the stuff. A recent study found that participants who ate about seven grams of monounsaturated fat with a meal reported a 40% decreased desire to eat for hours afterward. The less you want to munch, the fewer calories you're apt to take in, which can help you lose weight.
Get the recipe from To Her Core.
Dark Chocolate Coconut Bites
Serves: 12
Nutrition: 186 calories, 14.6 g fat, 3 g saturated, 2 mg sodium, 10.7 g carbs, 1.4 g fiber, 5.6 g sugar, 5 g protein
If chocolate is what you crave, these low-sugar, protein-rich bites are the perfect no-bake solution. They only take 15 minutes to make and call for just six easy-to-find ingredients that won't wreak havoc on your waistline: almond butter, almond flour, shredded coconut, dark chocolate, maple syrup, and vanilla extract.
Get the recipe from Simple Green Moms.