17 Huge Restaurant Menu Changes Coming Soon
Hey, want to get together for a nice, elegant brunch? We know a place where we can get some organic vegetarian food, some cage-free eggs, and a few glasses of wine. It's a new joint called… Burger King.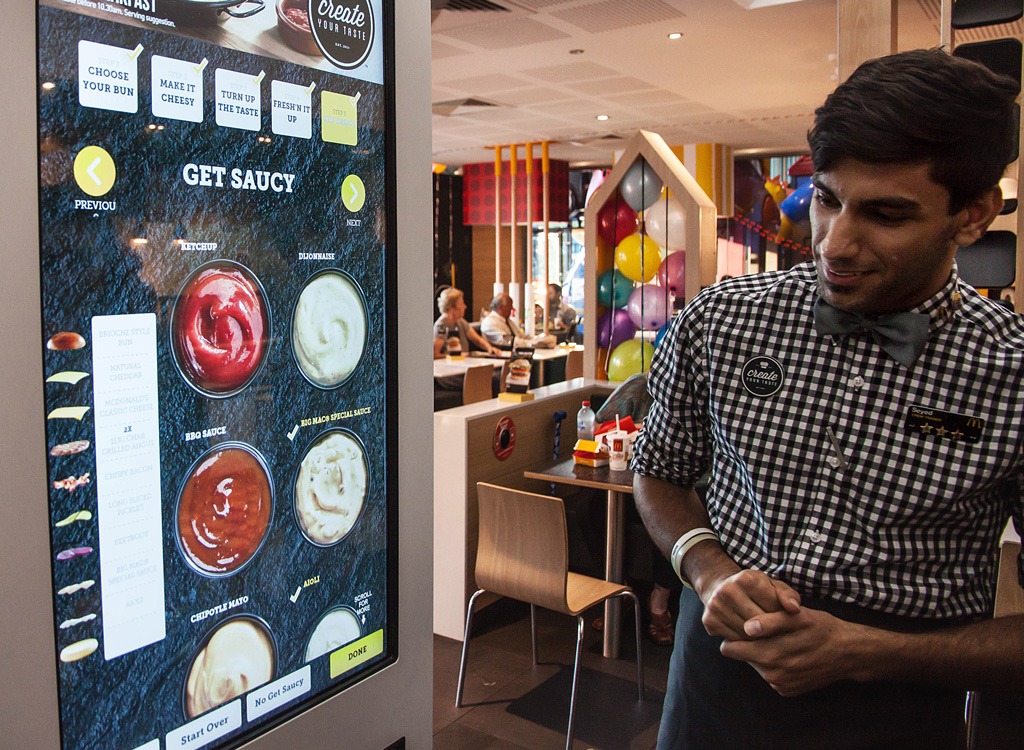 We kid you not. Although greasy burgers and salty fries may still be the mainstays of the drive-through world, the menus at your favorite fast-food restaurants are turning over faster than the cast of Game of Thrones. And while we can't promise that taking your vegan yogi on a date to Mickey D's is going to work out any time soon, there's enough experimentation happening to make us all give fast food a second look. Here's some reconnaissance from the ever-shifting restaurant landscape, and some things for you to look out for in the coming months. In the meantime, check out how all of your go-to breakfasts stack up in our exclusive report, 50 Best Breakfast Foods for Weight Loss—Ranked!
FAST FOOD GETS GOURMET—AND ORGANIC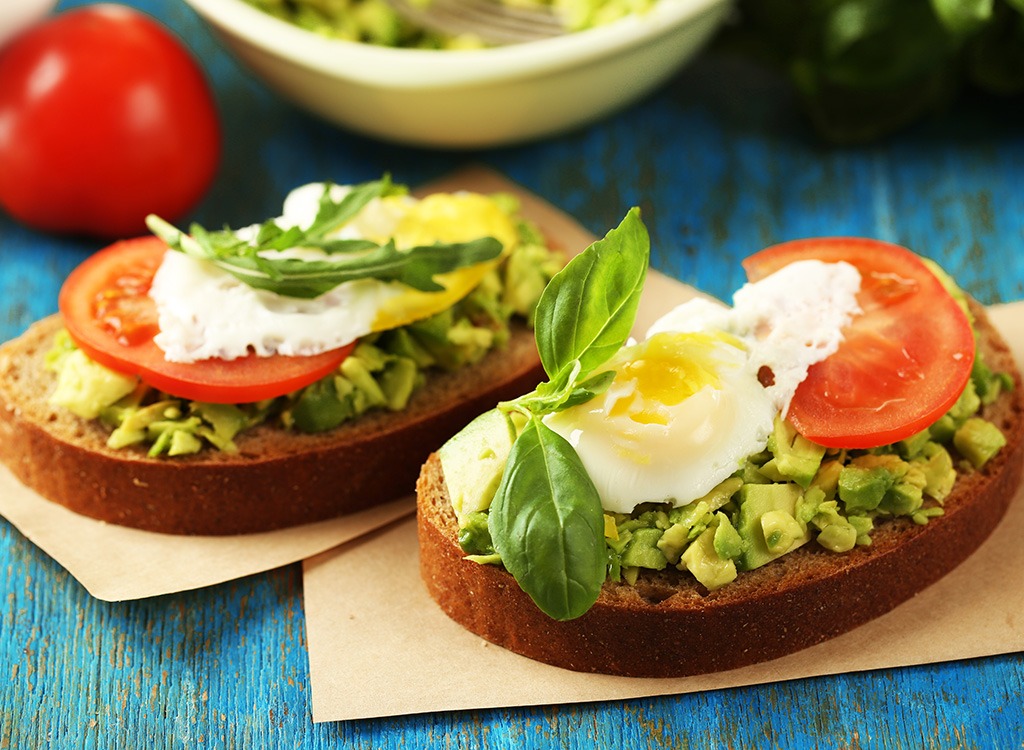 Traditional burger and taco shops are racing to compete with quick-service seasonal market-style eateries and fancy salad joints like Dig Inn and Sweetgreen. In fact, McDonald's Australia is now testing a new Gourmet Breakfast menu, which includes trendy items like avocado toast, and Golden Arches locations in Germany recently debuted the company's first organic burger. You can expect to see more changes in this vein coming soon.
Whether they're weight-loss friendly or not, people can't seem to get enough hot dogs—and fast food joints are cashing in on our collective obsession by making them available year-round. Alhough Sonic has served franks for some time now, more chains have jumped on the bandwagon—and we're sensing a trend! Earlier this year, Burger King locations in Michigan and Maryland began testing hot dogs, and soon after, Pizza Hut rolled out a Hot Dog Bites Pizza—an outrageous creation that's essentially a cheesy, pepperoni-topped pizza surrounded by pigs in a blanket (mini hot dogs wrapped in pizza dough) in place of the standard crust. Though combining two fattening, calorie-dense, all-American foods into one meal isn't the smartest idea, picking up a traditional hot dog isn't half-bad. Sonic's New York Dog, for example, has 340 calories, 1,170 milligrams of sodium (which is low by fast food standards) and 13 grams of protein, making it one of the healthiest meals at the restaurant. Expect to see more of your favorite fast food joints offering the classic ballpark bite in the coming months.
And speaking of fast food joints, be sure to check out ETNT's exclusive report: 25 Things Fast Food Chains Don't Want You to Know.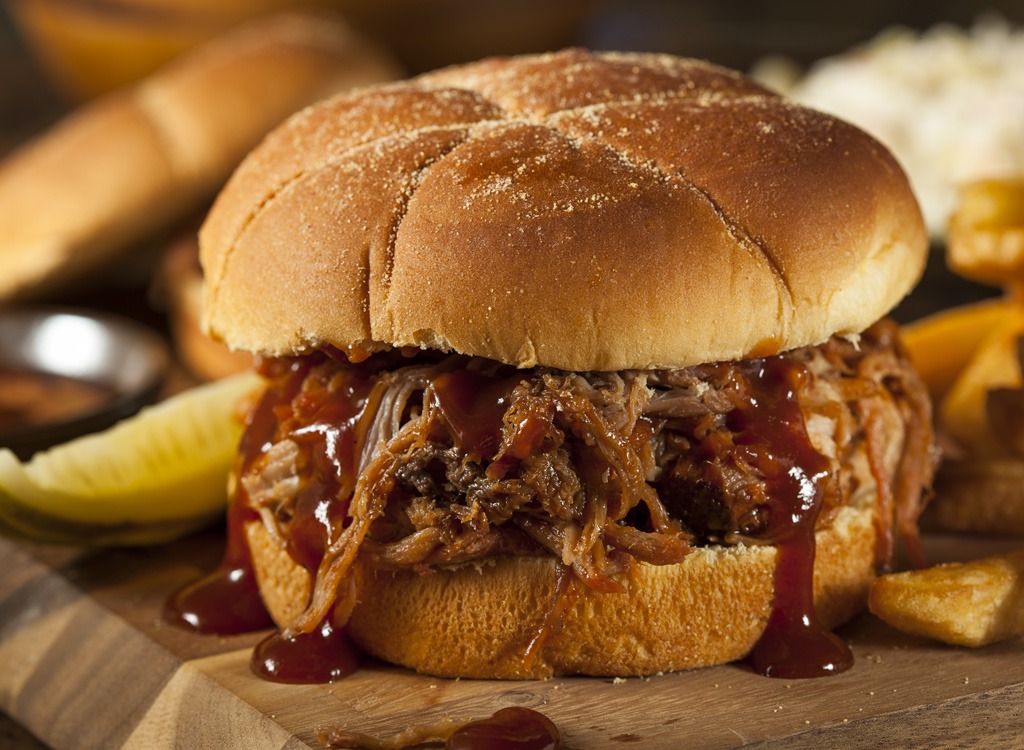 Pulled pork sandwiches aren't anything new, but the dish is just starting to pick up steam in the fast food arena with eateries like Wendy's, Duchess, Burger King, Boston Market and McDonald's either serving or testing the classic southern dish for potential menu inclusion. Although the growing popularity of the sandwich may be excite your taste buds, it's not good news for your belly if you're trying to lose a few. The indulgent dish is packed with calories, and because many pulled pork sandwiches call for brown sugar, barbecue sauce, or both, you'll get a massive hit of sugar and sodium, too. This is one menu trend we're less than ecstatic about.
And speaking of bad news for your abs, be sure to avoid these 30 Bad Habits That Lead to a Fat Belly.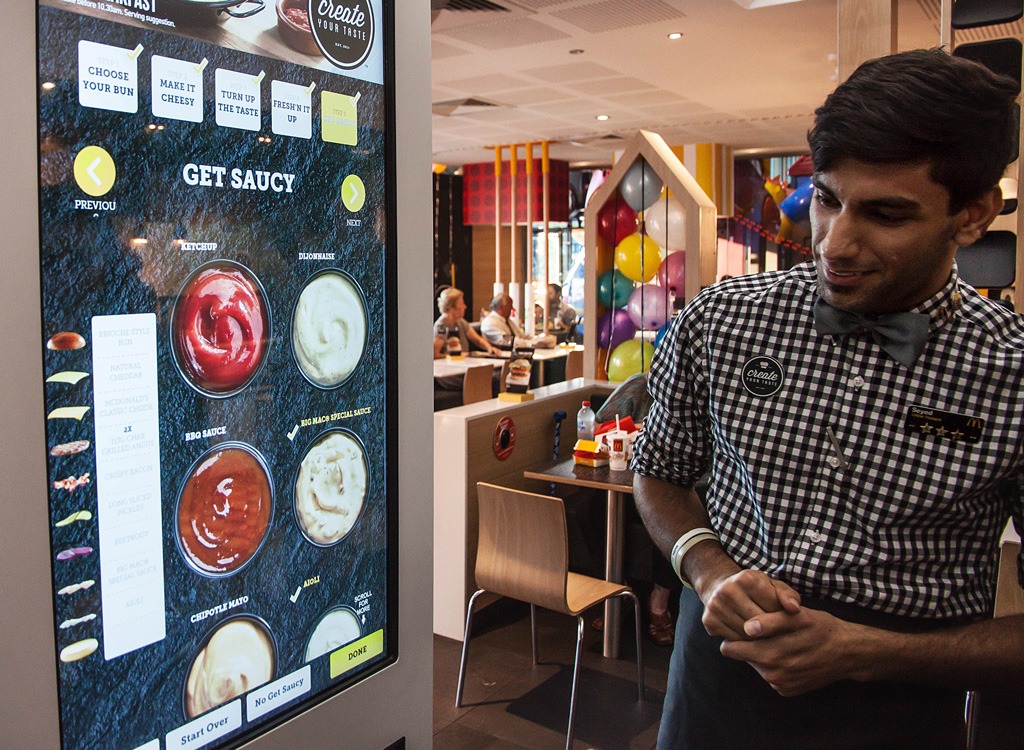 6254a4d1642c605c54bf1cab17d50f1e
Is Ronald McDonald jealous of Chipotle's customizable menu? It seems so! Earlier this year, McDonald's debuted a build-your-own-burger machine that allow burger fans to mix and match their favorite between-the-bun ingredients. Guac? Check. Tortilla strips? You betcha. Sriracha mayo. Yes! Currently, the burger kiosks are only at a few select McDonald's in the U.S., but there are plans to expand the program to 2,000 U.S. locations. However we predict that it won't stop there. If the kiosks bring in a lot of dough, other fast food restaurants are bound to follow suit! Keep your eyes peeled for more fast food chains—like Wendy's and BK—rolling out ways for customers to have it their way.
Amid pressure from health-advocacy groups, Wendy's, Burger King and McDonald's axed soda from their kids' menus, saving parents everywhere the trouble of arguing with their children about their drink choices. "Now all of the biggest three burger chains have stopped this discredited practice, and we hope other fast-food and table-service chains follow suit," said Margo G. Wootan, nutrition policy director for the Center for Science in the Public Interest. We expect that additional chains will hop on the anti-soda bandwagon in the coming months to stay on trend.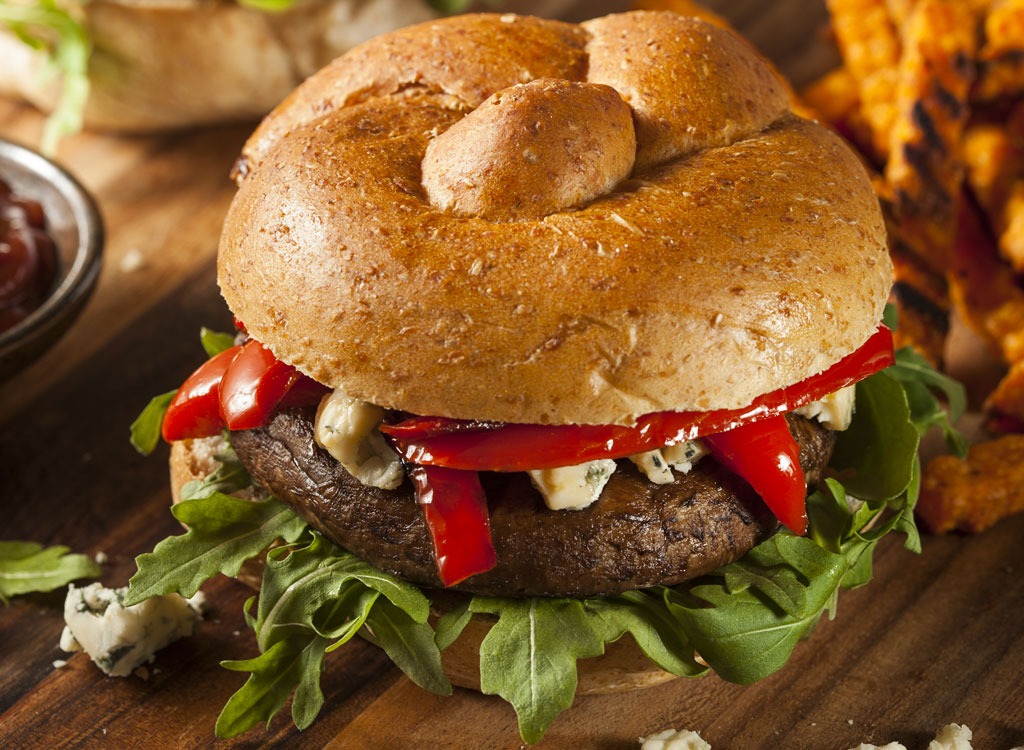 Alhough the veggie burger is no stranger to the fast food realm, it's a far-from-popular item—likely because most places just zap a MorningStar burger and throw it on a tasteless bun. However, more eateries are looking to add "vegetarian-friendly" to their resumes—with Wendy's leading the brigade. Earlier in the year, the chain began testing a black bean burger in several of their Columbus, Ohio, locations. Until then, Wendy's was one of the few joints that haven't jumped on the veggie burger bandwagon already. And just a few weeks ago, Taco Bell became the first fast-food chain to offer meat-free meals certified by the American Vegetarian Association. That may sound well and good, but beware: Not everything at the taqueria is a healthy pick. Check out our exclusive report, Every Menu Item at Taco Bell—Ranked to see which dishes are best left in the kitchen.
MENUS ARE GOING DIGITAL—AND V.I.P.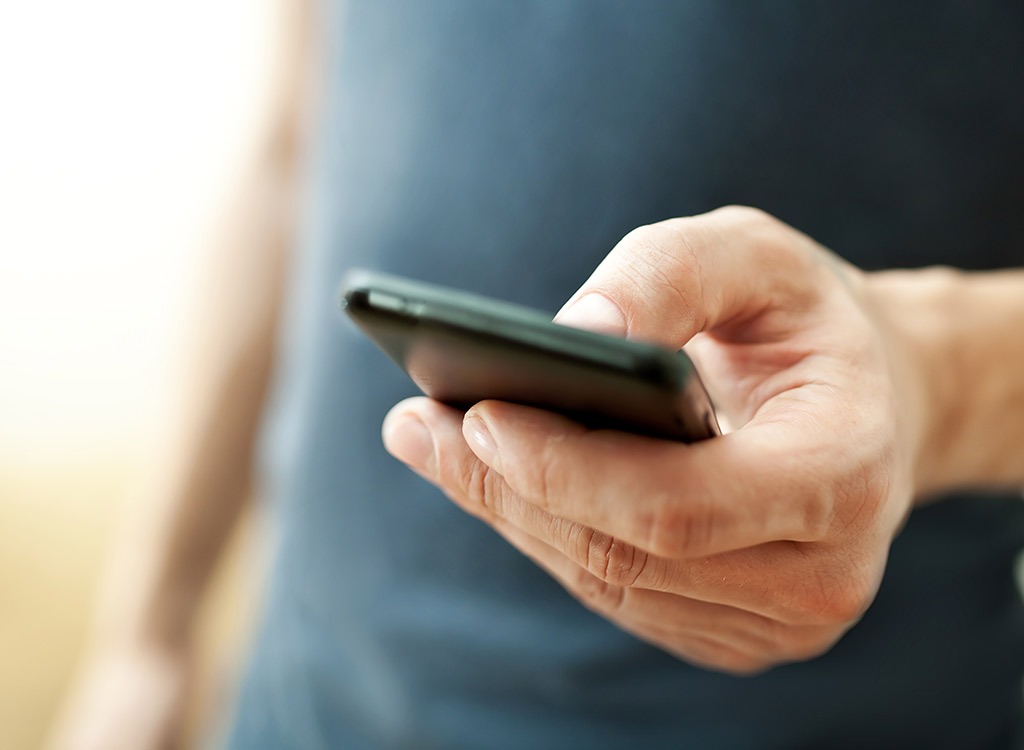 Feeling like a total baller has never been easier, thanks to a number of pay-ahead ordering services. We're not ashamed to admit that we're pretty obsessed with them—especially Starbucks' new 'Order & Pay' mobile app feature. It allows customers to view the entire menu from their phone, place an order, pay and then select the store where they want to pick it up. When you arrive, you can head right to the pick-up counter, tell them your name, and you're good to go. (Pretty cool, right?) The feature recently launched nationwide in more than 7,400 stores, and we'd bet even more locations will be added soon. And coffee shops aren't the only ones who want all of their customers to feel like VIPs. In 2014, Taco Bell announced a similar service, and sit-down eateries like Chili's are in on the trend. A few years back, the chain rolled out tabletop tablets that allow customers to re-order their own beverages and add more menu items without waiting for a server. We eagerly await which restaurant will jump on the bandwagon next.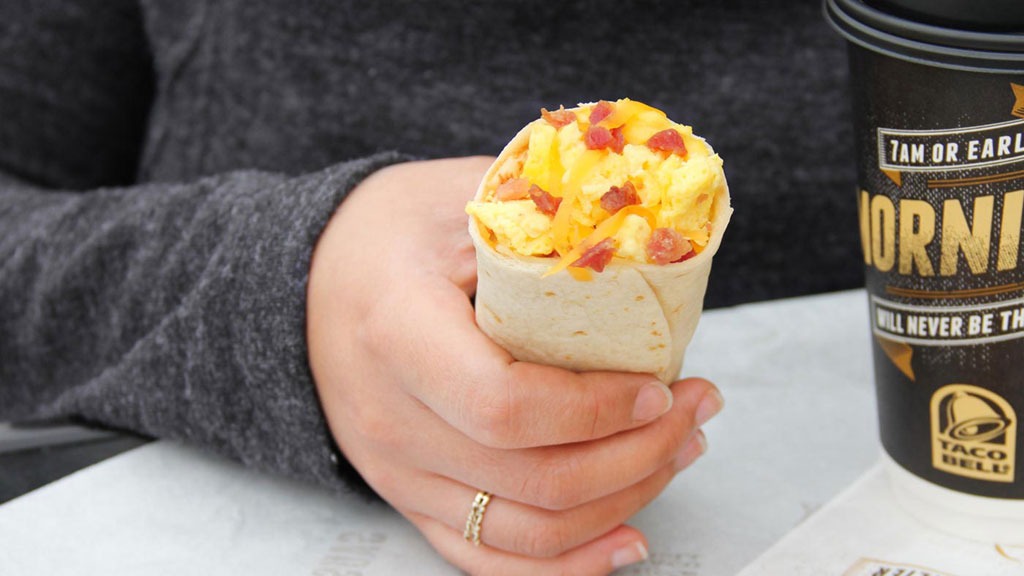 If you're known for getting late-night egg sandwich cravings, you probably consider 2015 to be a banner year. McDonald's launched its much-anticipated all-day breakfast a few months ago, a little more than a year after Taco Bell did the same. And other chains might follow suit. Just the other week, a BK location in Garwood, New Jersey went rogue and started selling all-day breakfast. Although Burger King hasn't made an official move in that direction, it could be in the cards—especially if the rogue location sees a spike in their sales. We'd bet that other chains are weighing the pros and cons of around-the-clock omelets and cinnamon buns, too. Keep an eye out, breakfast lovers!
And speaking of breakfast, check out these 50 Best Breakfast Foods for Weight Loss—Ranked. Losing weight before noon has never been easier!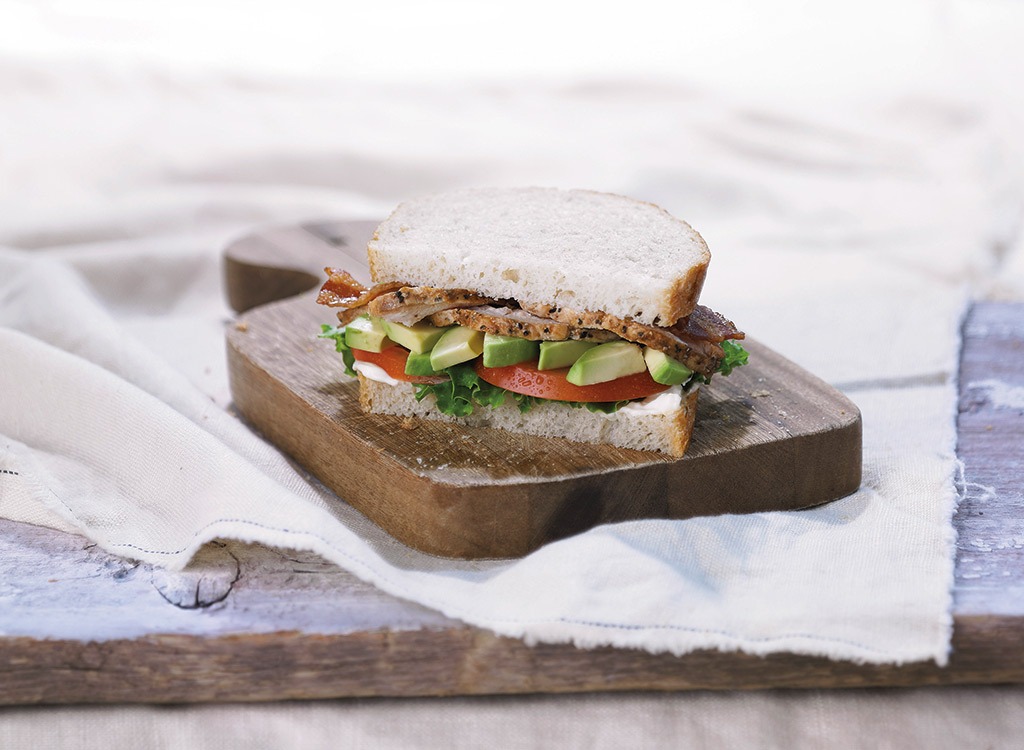 Restaurant food will never be as healthy as something you prepare yourself — that's just a fact of life. But that isn't stopping chains from giving home-cooked meals a run for their money. Earlier this year, Panera vowed to remove artificial sweeteners, preservatives and additives like artificial smoke flavor (gross) from their recipes by the end of 2016. At about the same time, Chipotle announced plans to cut the number of ingredients used in their tortillas. Working with Washington State University's Bread Lab, the Tex-Mex giant hopes to create an artisanal-style tortilla made with just four ingredients: whole-wheat flour, water, oil and salt. However, it may be awhile before the new tortillas make their debut. Because Chipotle is removing all the preservatives, they have to design a new way to store them to prevent spoilage.
CAGE-FREE GOES MAINSTREAM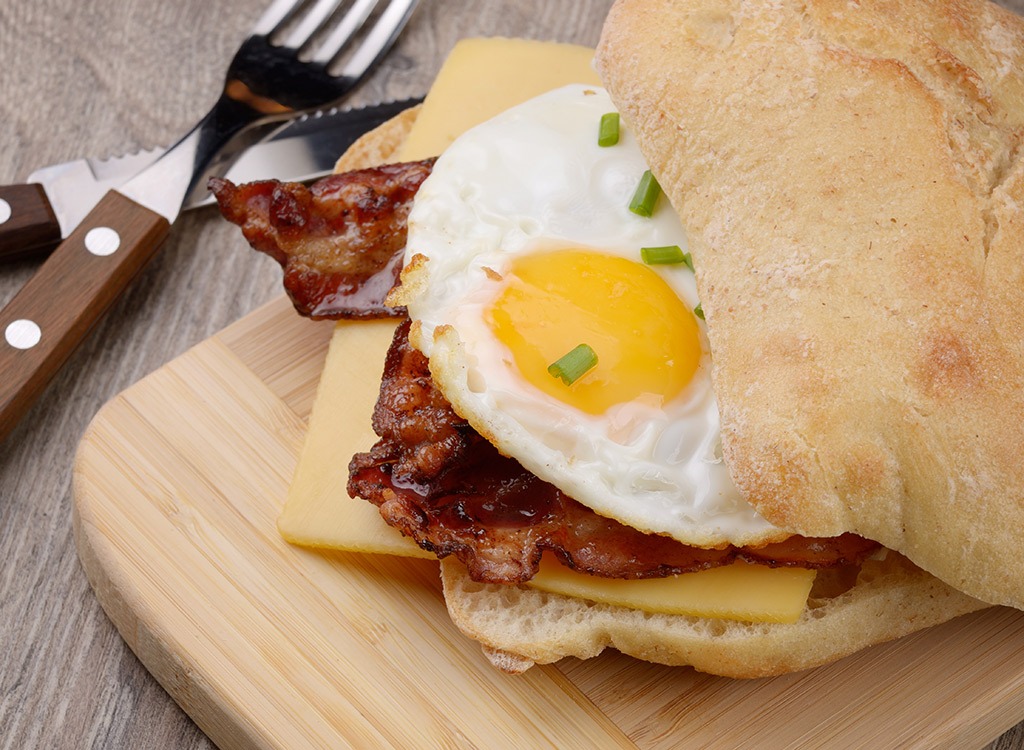 In March, Dunkin' Donuts announced plans to evaluate the feasibility of using eggs from uncaged hens. Although that may not happen for some time, DD says that 10% of the eggs used in their breakfast sandwiches will be cage-free by the end of 2016. But Dunkin' isn't the only chain trying to being more animal friendly. McDonald's says it will switch to cage-free eggs in the U.S. and Canada during the next decade. Meanwhile, Burger King has announced that it will offer exclusively cage-free chicken, egg and pork products by 2017 (joining the 20 percent of the chain's pork that's already cage free), as part of a new menu it debuted featuring more salads and fresh fruit smoothies.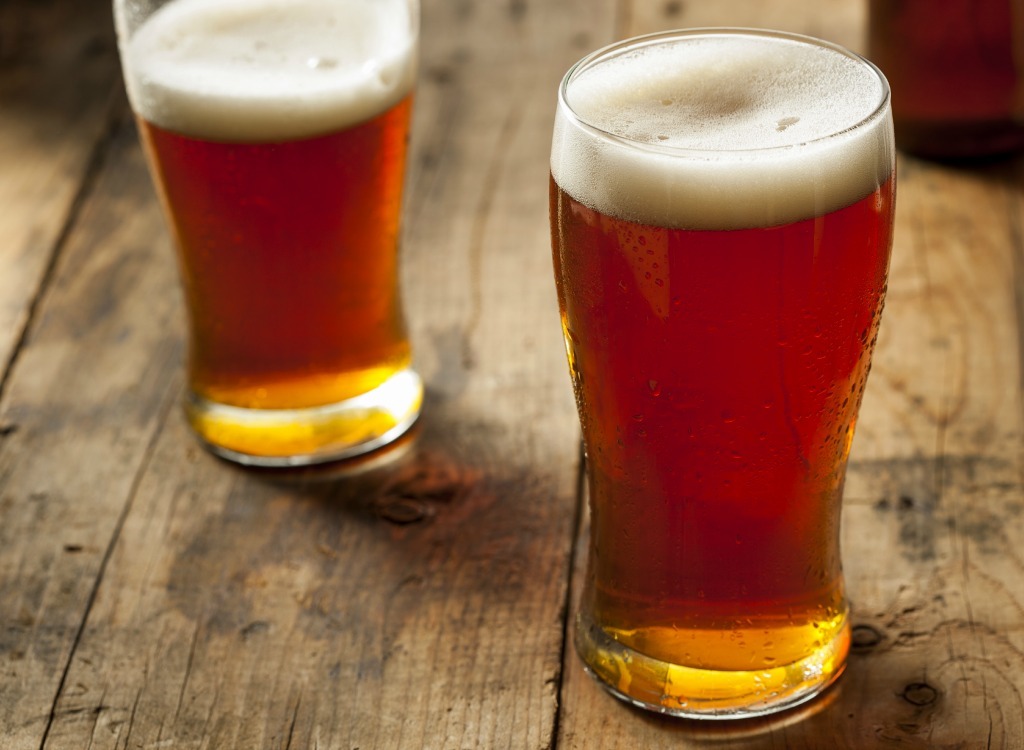 Forget your favorite bar — you may soon be able to catch a buzz at your local fast food joint. One of Taco Bell's newer locations in Wicker Park, an über-trendy neighborhood of Chicago, has applied for a liquor license, according to reports. If the paperwork goes through, it would be the first Taco Bell location to sell booze, and we're sure other locations (and chains) will want to snag a license too. In the meantime, Burger King is pedaling its Whopper Wine, a new line of vino that's been aged in "flame-grilled" wood barrels (a nod to their patty's preparation process). The only catch? Whopper Wine isn't for sale. A few months back, the King ran a sweepstakes where fans could enter for a chance to win a bottle by submitting their favorite Burger King memory to a contest site.
This past April, Chipotle Mexican Grill became the first national restaurant company to serve up a menu composed solely of food that's free of genetically engineered ingredients. Back in 2013, after Chipotle first indicated which of their menu items contained GMOs, a number of other restaurants did the same. We have a hunch history may repeat itself, so be on the lookout for other chains trying to impress their customers by supplying them with the same information as Chipotle.
Word of warning: Just because the Chipotle menu is GMO-free doesn't mean that all the dishes will help you lose belly fat. Our advice: Stick with these expert-approved orders from the Chipotle menu.
ARTIFICIAL CRAP WILL GET THE AXE
Restaurants like Panera, Taco Bell, Pizza Hut, Chipotle and Subway have all vowed to remove artificial colors and flavors from their foods in the coming year. But although they're all getting their ducks in a row, the coffee industry is already making some progress. Earlier this fall, Starbucks launched their reformulated Pumpkin Spice Latte, free of artificial pumpkin flavoring. The restaurant industry is definitely making strides in the right direction and we can't see which chains will join the ranks of these innovative eateries next.
Eat This! Tip
Artificial ingredients or not, fast food and lattes are still high in salt, sugar and fat, so no matter how you slice it, eating at the chains should still be a once-in-a-while indulgence, especially if rapid weight loss is your goal.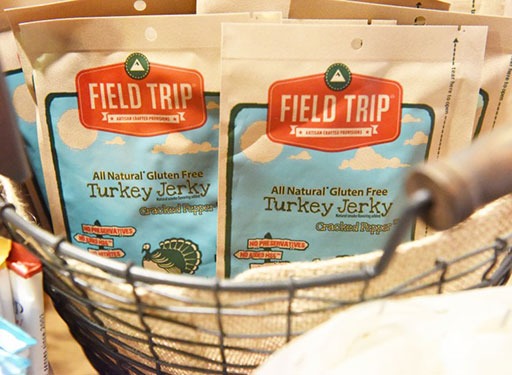 Americans are serial snackers. In fact, researchers say snacks account for an extra 580 calories per day in our diets—and eateries like Starbucks are cashing in on the trend, big time. This past spring, the coffee chain debuted a new arsenal of healthy snacks like Bare Simply Toasted Coconut Chips and Field Trip Jerky Cracked Pepper Turkey Jerky, an MSG and nitrite-free savory treat. We don't see snacking going out of style anytime soon, so it's safe to assume more eateries will stock their shelves with grab-and-go mini meals, soon enough, too.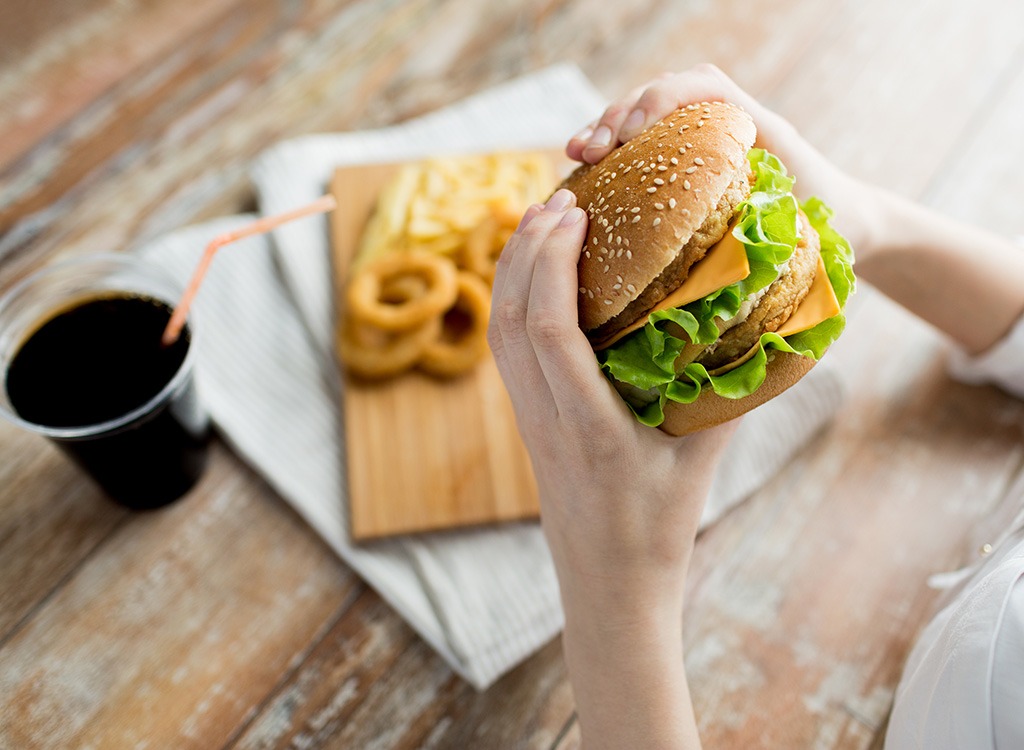 Chipotle first started sourcing pork raised without the use of growth antibiotics in 2001, then antibiotic-free chicken in 2002 and antibiotic-free beef in 2003. Now almost 12 years later, other chains are starting to get in on the trend. Earlier this year, McDonald's became the latest major restaurant chain to say it would no longer sell products made with chicken treated with human antibiotics. Carl Jr., Hardee's and Panera Bread also made the switch to better-for-you meat—and more restaurants are sure to announce the same in the coming months.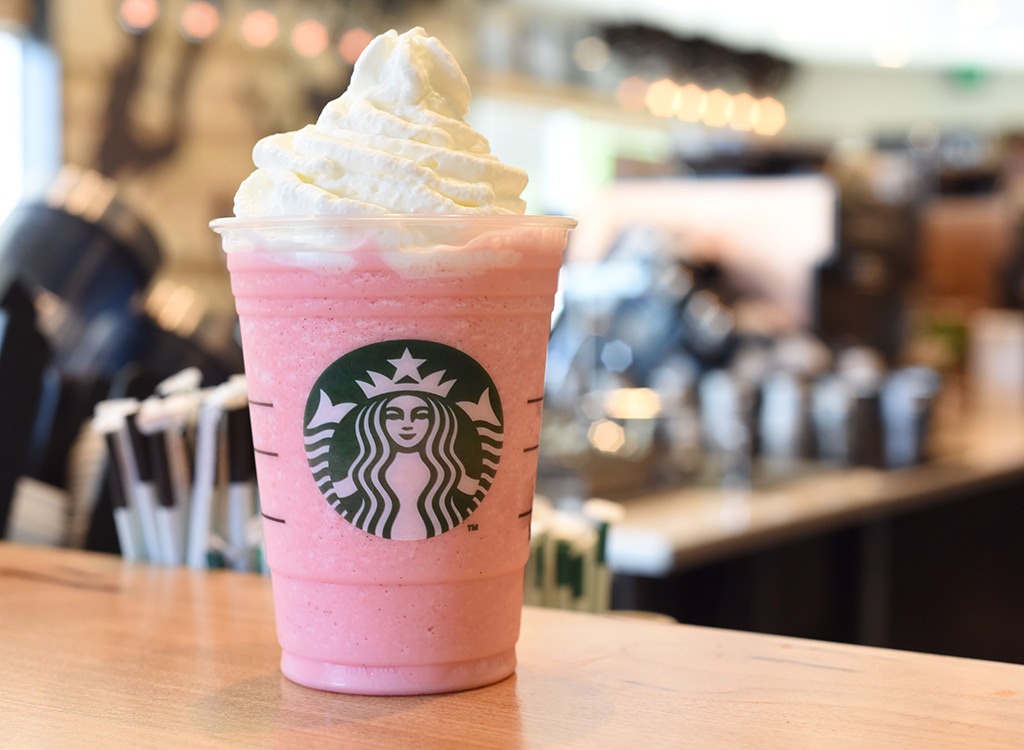 Despite the media attention surrounding the dangers of sugar, coffee makers keep adding more of the stuff to their fancy sips. Though most of them are limited time offers (like Starbucks Cotton Candy Frap pictured above), that doesn't make them any less dangerous for your waistline. As of December 2014, specialty coffees represented 51% of the coffee drinks in America. With so much profit to be made, we don't see this trend slowing down in the near future. Expect to see even more indulgent recipes, as people shift their sippable calories away from sodas to other options like coffee that at least appear to be slightly better and chemical filled.
Eat This, Not That!
Inspired by The New York Times best-selling book series, Eat This, Not That! is a brand that's comprised of an award-winning team of journalists and board-certified experts, doctors, nutritionists, chefs, personal trainers, and dietitians who work together to bring you accurate, timely, informative, and actionable content on food, nutrition, dieting, weight loss, health, wellness, and more.
Read more about Eat This