The perfect sweet cocktail to pair with your favorite salty snack!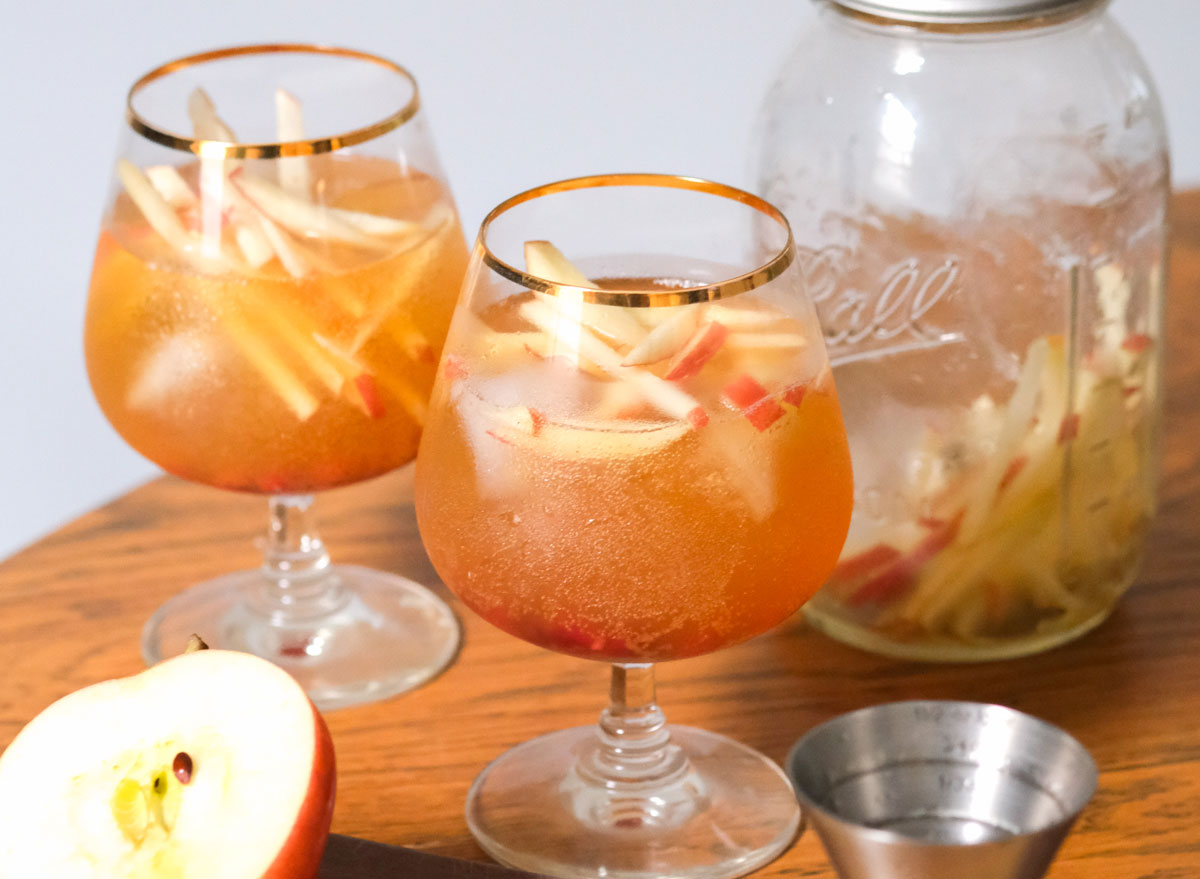 There's truly nothing like enjoying a cocktail on the weekend with your favorite salty snack, right? That's exactly why Kettle Brand Potato Chips decided to partner with Maureen Petrosky, a cocktail expert and author of the books The Wine Club and The Cocktail Club, to make the perfect cocktail for their new limited-edition Apple Cider Vinegar potato chips. The result? A cocktail that accented the apple cider vinegar flavor in those chips perfectly: a sparkling apple sangria.
This sweet treat truly pairs perfectly with a few salty chips. So if you're in the market for a festive fall-themed cocktail, mix up this sparkling apple sangria ASAP!
Recipe courtesy of Maureen Petrosky and Kettle Brand Potato Chips.
Makes 2 cocktails
Ingredients
1/2 apple, sliced into matchsticks
4 oz. bourbon
3 oz. apple cider
6 oz. Cava (or other dry sparkling wine), chilled
2 Tbsp pomegranate seeds
How to Make It
In a shaker half-filled with ice, add half the apple matchsticks, bourbon, apple cider, and chilled cava. Stir to combine.
Strain the sangria into glasses filled with ice.
Top with remaining apple matchsticks and sprinkle on the pomegranate seeds.
Watch us mix up this cocktail over on TikTok!
For more healthy recipe ideas, be sure to sign up for our newsletter.