20 Foods With UV-Protecting Properties
Shield your body from skin cancer and sunburn this season with these protective and healing eats.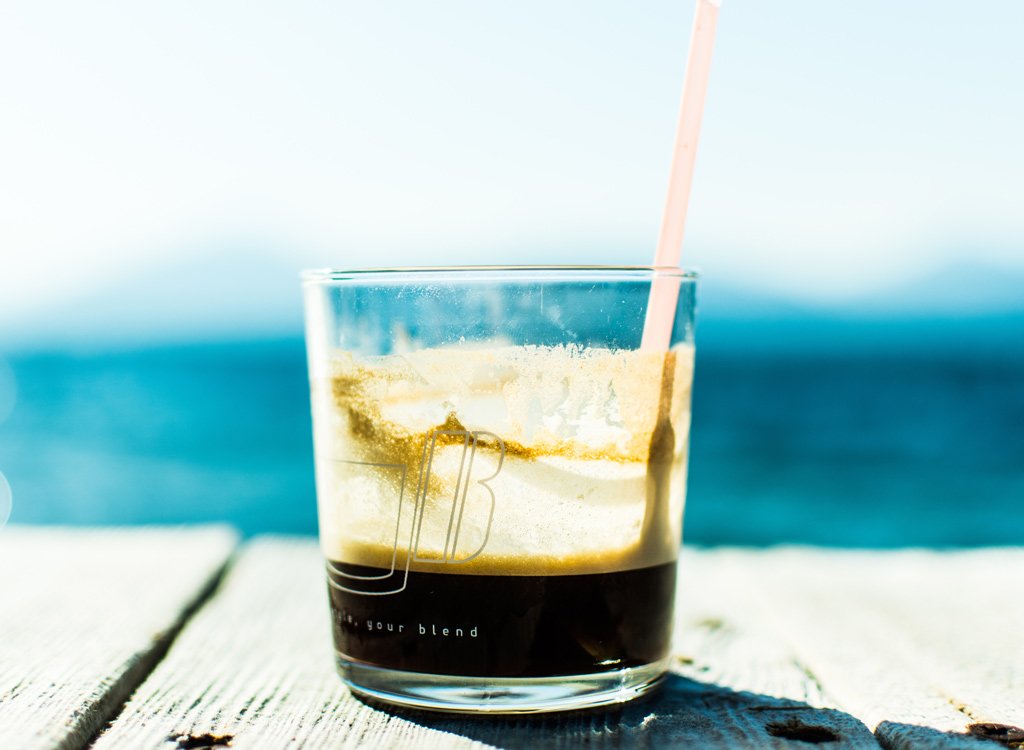 Although our sun is four-and-a-half billion years old, its deleterious effects aren't slowing down with age. From tanning poolside to taking a stroll in the park, our skin is continuously exposed to environmental stressors—ultraviolet damage included. And while slathering on a broad-spectrum sunscreen and donning dark shades can do the trick, adding sun-protecting foods to your diet is also a solid way to salvage your health.
And let's not forget: While Earth-penetrating UVA and UVB wavelengths aren't visible to the naked eye, it doesn't make them any less dangerously present. That's why we've put together a list of foods that pack in potent UV-protecting nutrients such as vitamin C and lycopene. Add these eats to your grocery list asap to prevent blistered skin and snake-like shedding this season.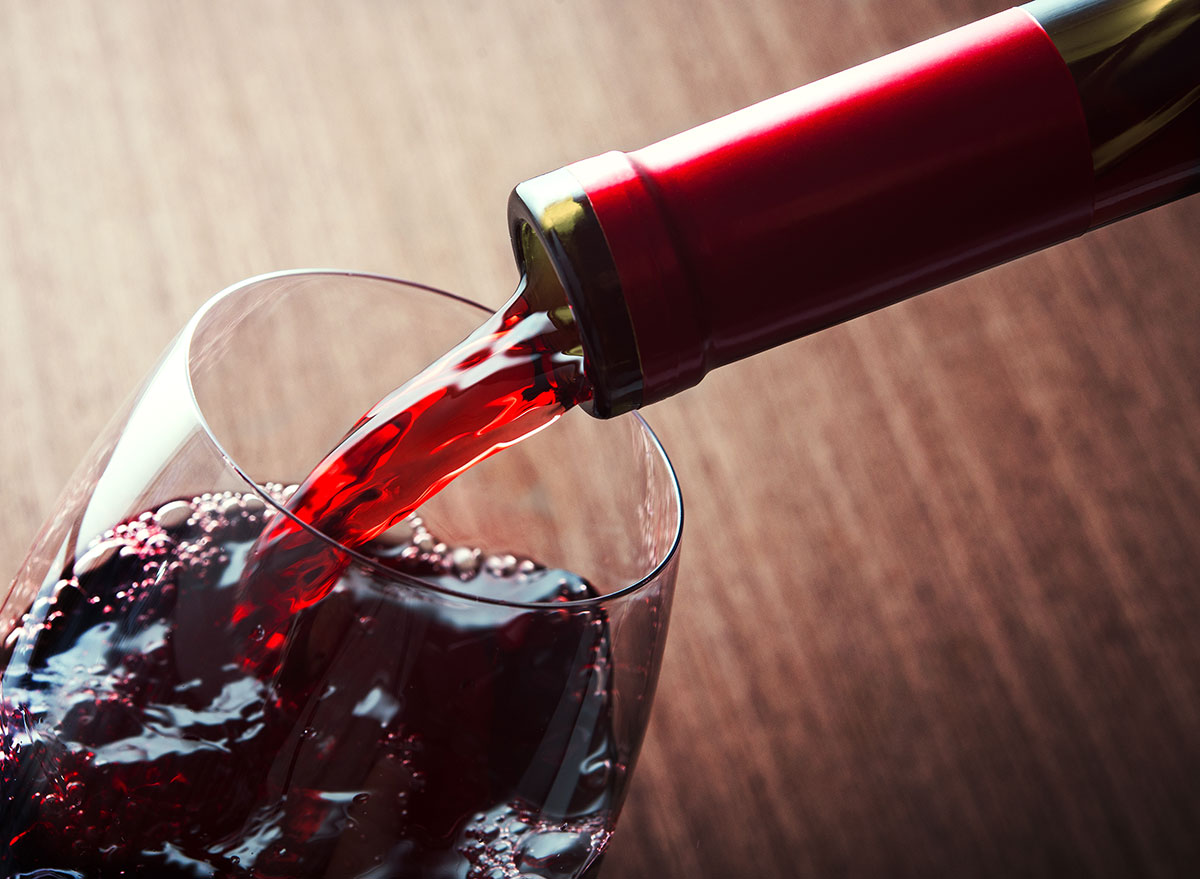 Who knew that your favorite BBQ staple (sorry, burgers, you're a close second!) can also protect against the sun's harmful rays? According to a study in the Journal of Agricultural and Food Chemistry, the flavonoids found in red wine can prevent UV-ray-activated reactive oxygen species (ROS) from forming and causing cell death. Kick premature aging to the curb and pop open a bottle of cabernet instead.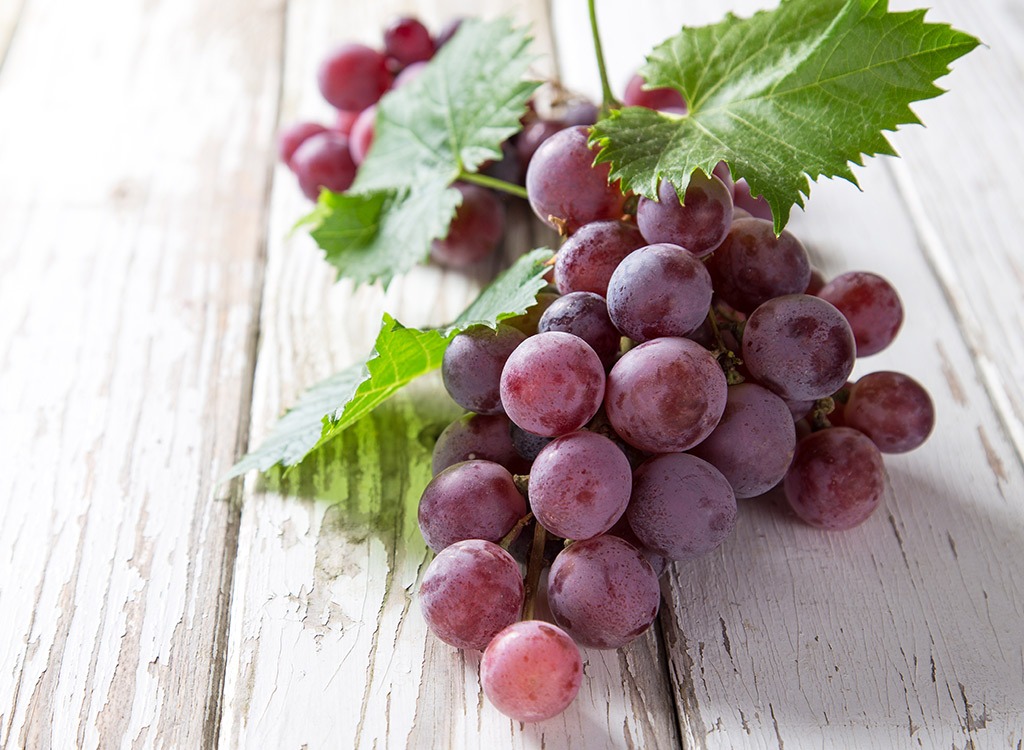 The same polyphenols responsible for red wine's sunburn-protective effects are also found in vino's original source: grapes. The same Journal of Agricultural and Food Chemistry study tested several antioxidant polyphenolic fractions from grapes and found that these fractions inhibited both basal and UVB- or UVA-induced ROS generation as well as inhibited the harmful compounds induced by UVB or UVA radiation. If you're not big on wine, pop a bunch of grapes into the freezer for a summer-friendly snack your skin will benefit from.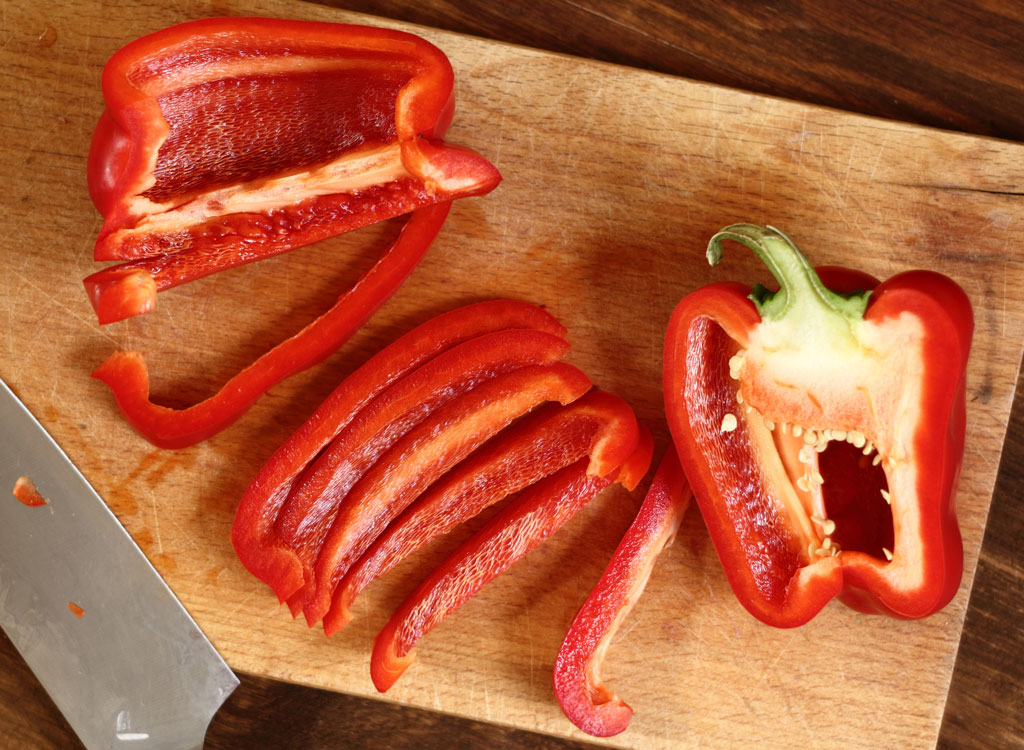 Come summertime, start swapping the crunchy green peppers in your stir-fry for bright red ones. A study in the Photochemical and Photobiology journal found that beta-carotene—a plant pigment and precursor to vitamin A—provides protection against sunburn. And sweet red peppers are a stellar source of beta-carotene, clocking in at 42,891 micrograms per 100 grams (or about 3.5 ounces). The study also revealed that sun protection required a minimum of 10 weeks of beta-carotene supplementation, so make sure to start snacking early to prevent sunburn during beach season.
And if you're looking for meal inspiration, we've got you covered. Sign up for our newsletter to get daily recipes and food news in your inbox!
Your regular white tater's succulent cousin has some seriously potent skin-damage-fighting properties, thanks to its potent beta-carotene content. Just one cup of cooked and mashed sweet potato contains 30,976 micrograms of the nutrient. Prepping for a midday nature hike or last-minute picnic? Pack a bag of sliced sweet potato to munch on in the meantime. Pro tip: When cooking sweet potatoes, don't fret drizzling the starch with some olive oil. The oil's healthy unsaturated fats will help your body better absorb the sweet potato's fat-soluble vitamins, such as skin-rejuvenating vitamin A.
Speaking of the Mediterranean salad topper, olive oil also boasts natural sun-blocking benefits. The plant oil contains squalene, a compound that possesses antioxidant powers and prevents skin cell death subsequent to oxidative stress such as sun exposure, a 2009 study in the journal Molecules discloses. Looking for more sources of squalene? Try rice bran oil—it has a high smoke point, deeming it ideal for backyard BBQs.
Looking forward to beachside snacking but not anticipating carrying a heavy cooler to the shore? Grab a bag of sunflower seeds—not only are they portable but they're also packed with skin-protecting vitamin E. A study in the journal Molecules found that vitamin E protected against UV damage-induced tumors by two-fold. Besides snacking on the seeds on their own, feel free to toss them atop salads or spread some sunbutter on sprouted-grain toast for a quick and nutritious breakfast.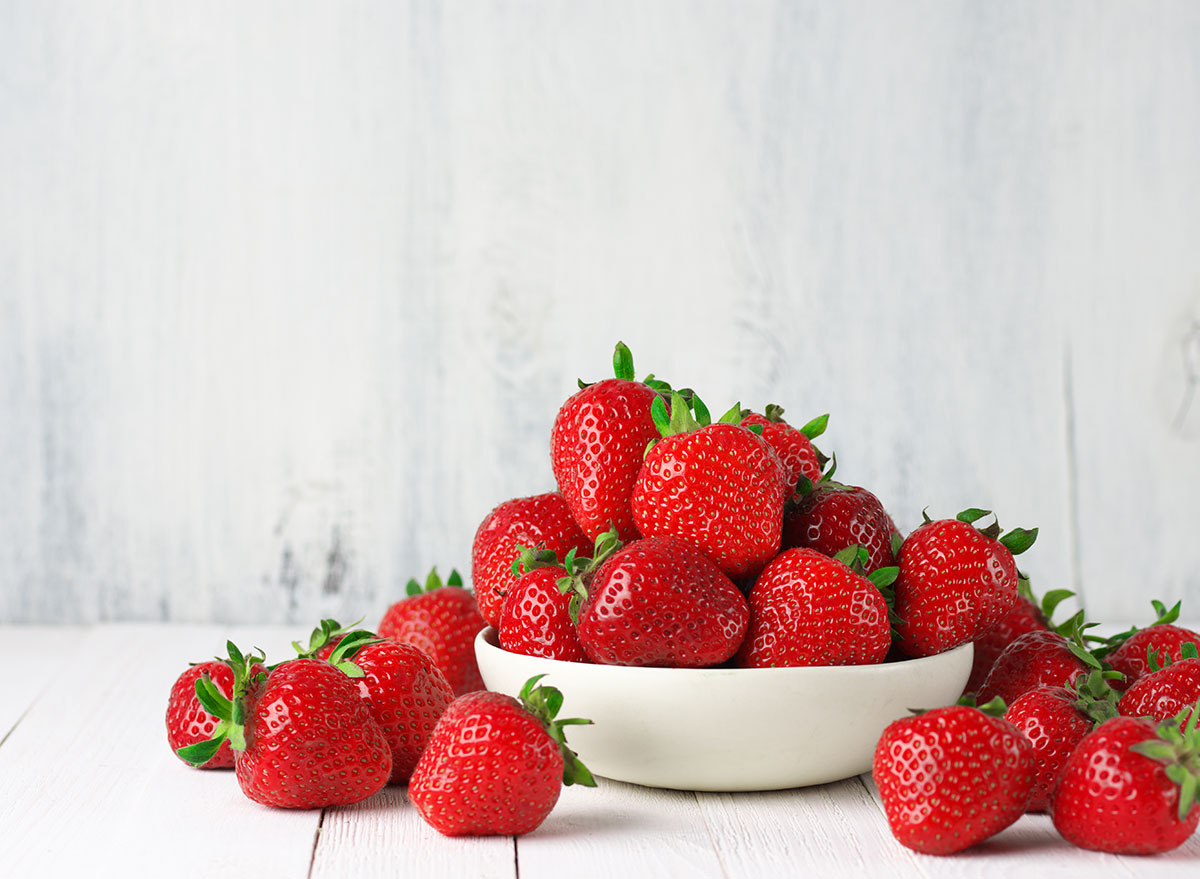 Whether you're using them as a base for peanut butter, pulverizing them into a smoothie, or popping them on their own, strawberries are a prime fruit for protection against sun damage. A 2015 study in the International Journal of Molecular Sciences states these promising results: "Strawberries possess a high antioxidant capacity, as well as an important anthocyanin and vitamin content, which results in a protective effect on skin cells against UVA-induced damage."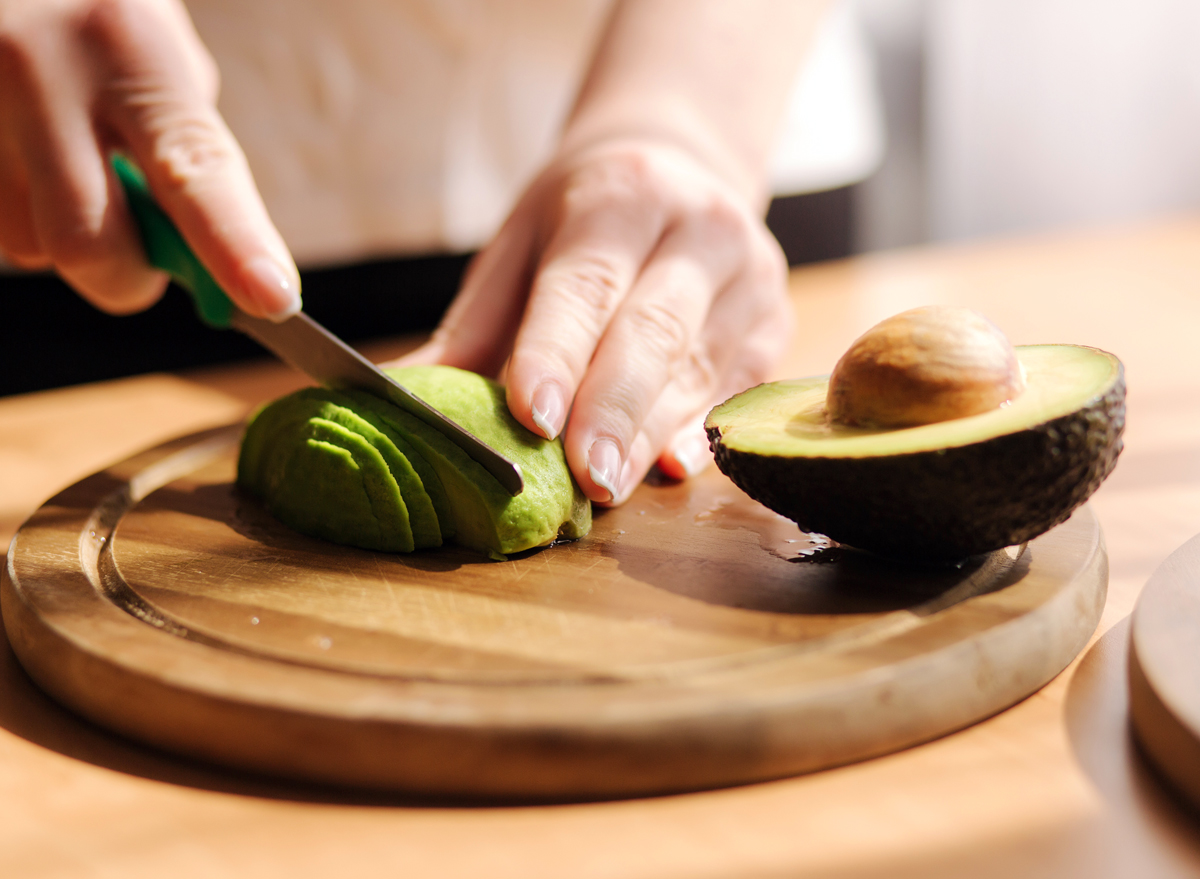 You've seen those questionable tutorials of beauty influencers mashing avocado and slathering the stuff on their skin and promising magical results. Rather than relying on applying the fruit topically, opt for jazzing up your meals with some avo. Homemade guac, anyone? The creamy stuff is packed with vitamin E, which is essential for preventing photodamage as well as keeping skin hydrated and equipped to fight crow's feet.
And savory meals aren't the only eats avocado fares well in. "You can replace butter using a 1:1 ratio for mashed avocado in baked goods to boost the fiber content of the recipe while also improving the fat profile," Erin Palinski-Wade, RD, CDE, author of 2 Day Diabetes Diet, and Hass Avocado Goodness Expert reminds us via email.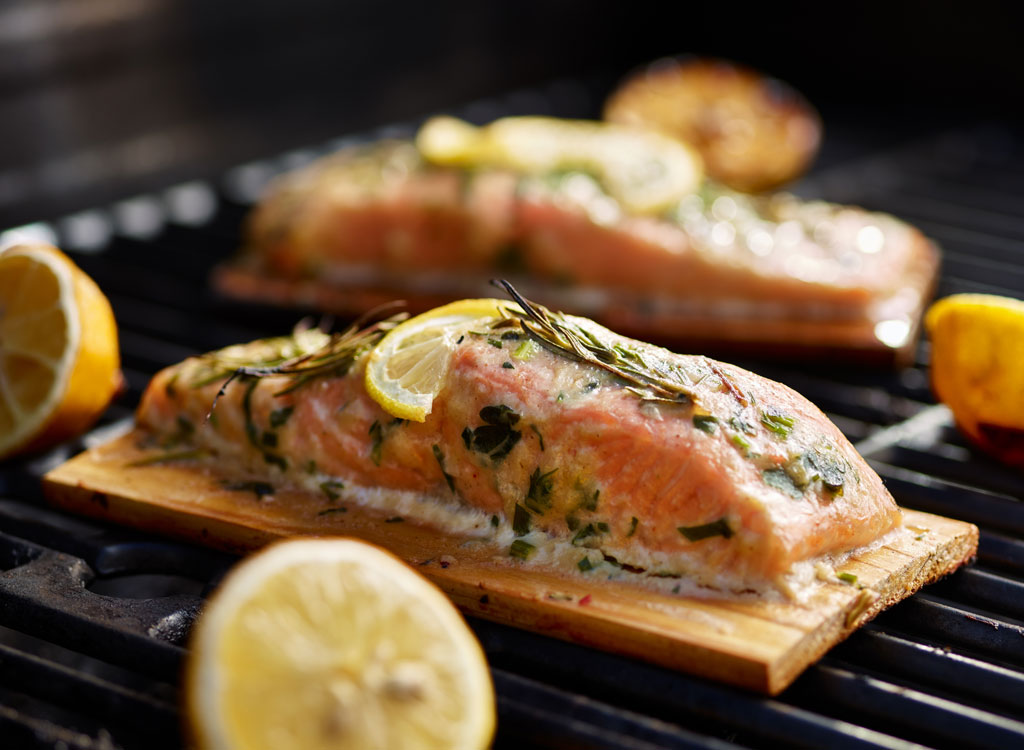 6254a4d1642c605c54bf1cab17d50f1e
Ironically, the pink-hued fish can act as your skin's defense line against sun-caused ruddiness. Wild-caught salmon is bursting with heart-healthy omega-3 fatty acids, which have been shown to boost skin immunity to sunlight, according to a British study. Researchers at The University of Manchester found that supplementing the diet with omega-3s also reduced sunlight-induced immune system suppression (or immunosuppression), which affects the body's ability to fight skin cancer. Grill the fish on the barbie or opt for throwing some of Safe Catch's portable cans into your beach bag for a quick way to bulk up your lunch.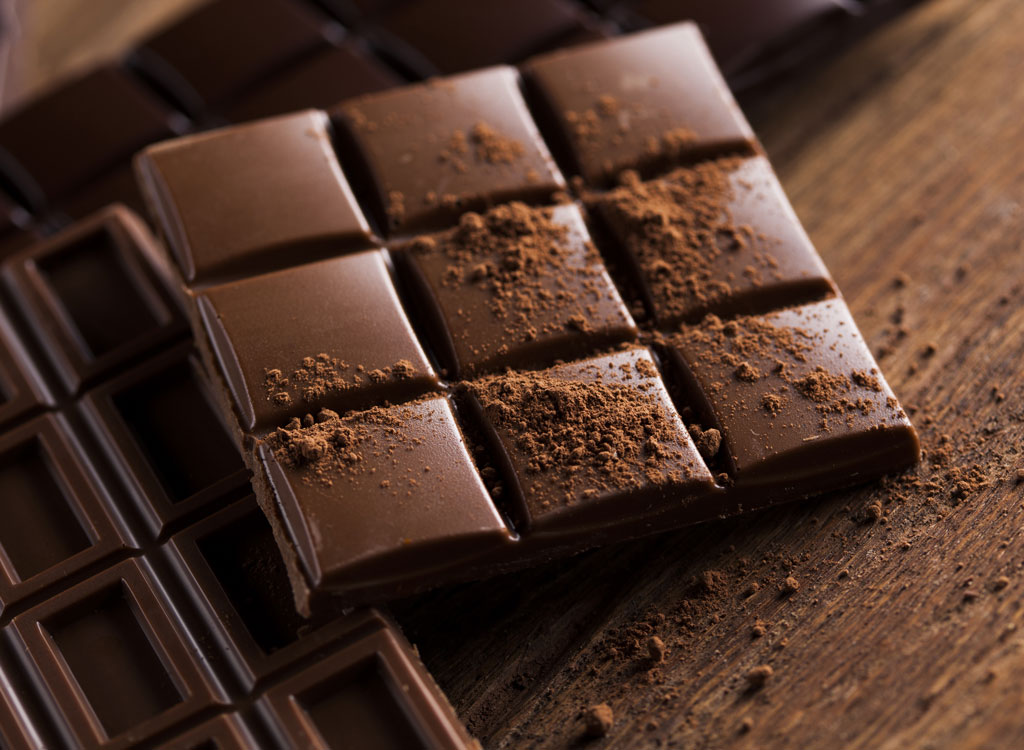 The treat that pulled you through internal conflicts with your sweet tooth is now your new beachside buddy. One enlightening study in Journal of Cosmetic Dermatology found that regular consumption of chocolate that's rich in flavanols confers significant photoprotection from UV effects. We're all for it. Except, there's a catch: Conventional chocolate won't do. Invest in cocoa bars with the highest flavanol content. According to ConsumerLab data reported by Prevention.com, the most antioxidant-rich bars are Baker's unsweetened 100 percent cocoa baking chocolate and Ghirardelli Twilight Delight with 72 percent cocoa.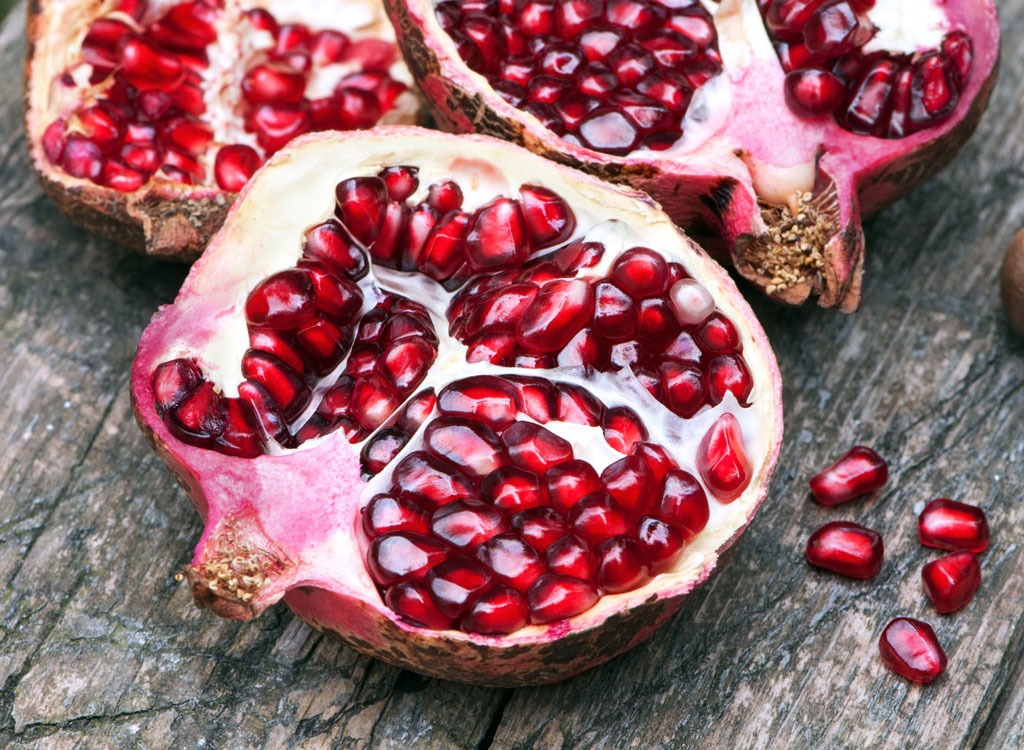 UVB rays are especially linked to various skin disorders such as cancers and premature aging. Thankfully, one of our favorite summer fruits can safeguard your skin from the destructive rays. Pomegranate is a rich source of anthocyanins, tannins, and anti-inflammatory antioxidants that are effective in reducing the harmful effect of UVB-mediated skin damage, a study in the journal Experimental Dermatology reveals. The small but mighty ruby-red pearls not only fend off pesky free radicals, they're also one of our top foods for fiber.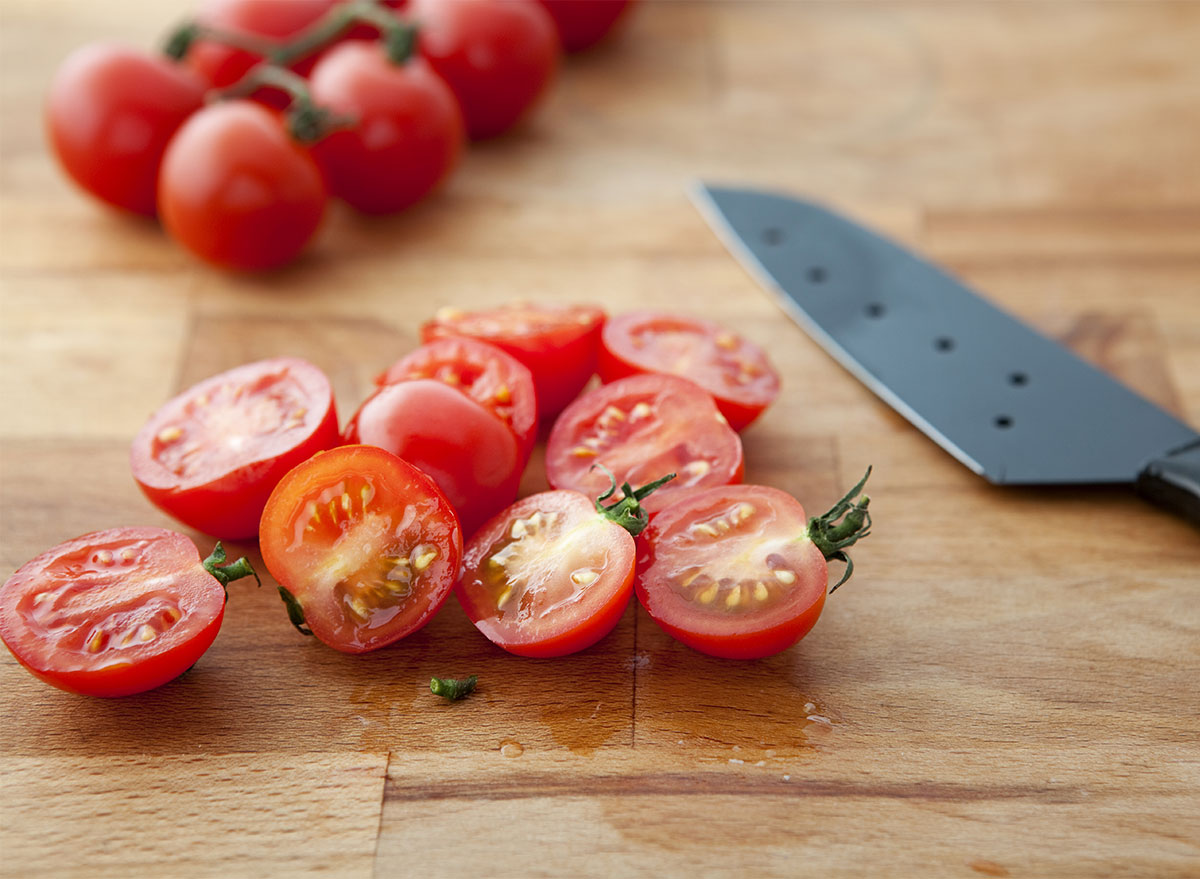 Here's another reason to order the Caprese salad this summer: Thanks to their lycopene, tomatoes have been shown to shield against UV light-induced erythema, or skin reddening, a study in The Journal of Nutrition found. And results were quite impressive: after just 10 weeks of tomato paste supplementation, participants saw a 40 percent reduction in erythema than the group who abstained from the fruit.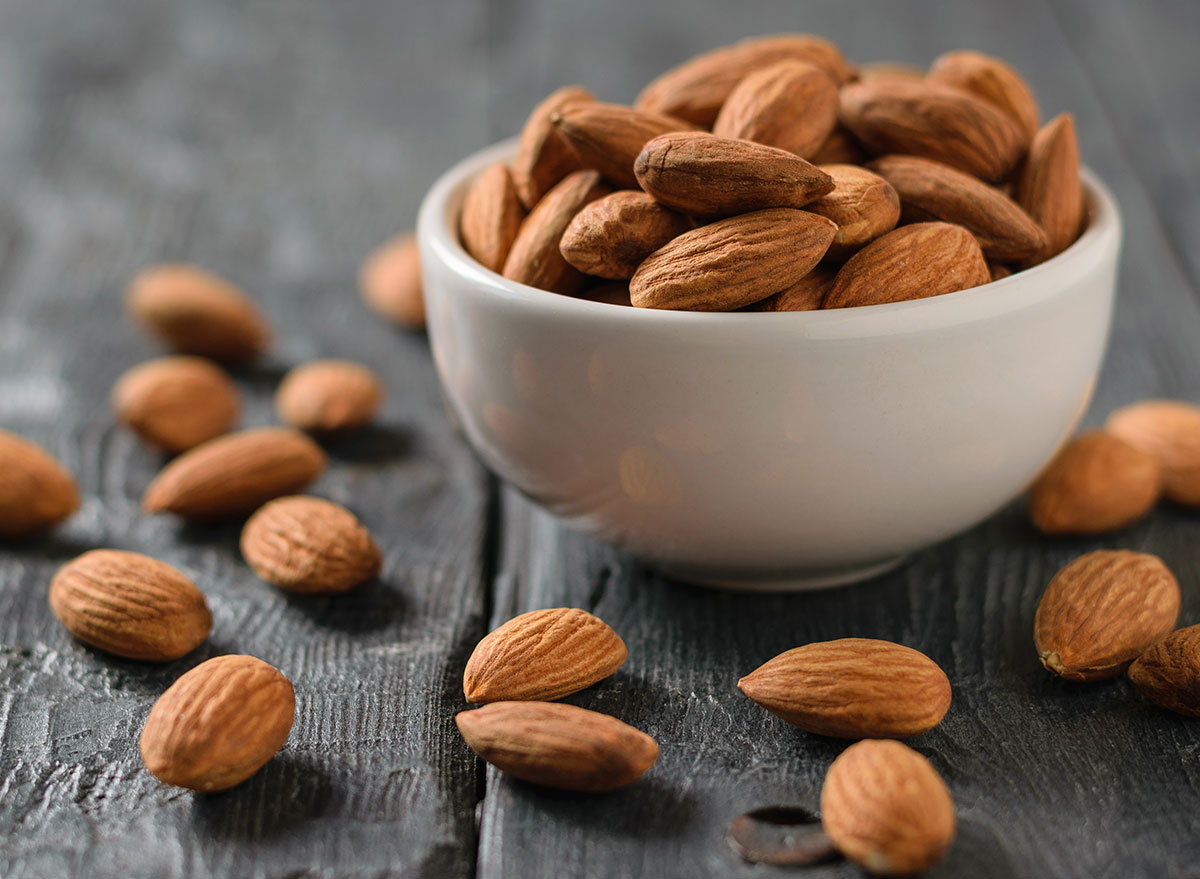 Much like sunflower seeds, almonds are also packed with dermis-defending vitamin E. Not only does the nutrient protect against UV damage, it also helps your visage stay youthful and naturally radiant thanks to its moisturizing properties. Toss the subtly sweet nuts into oatmeal, smoothies, and salads for added crunch all summer long.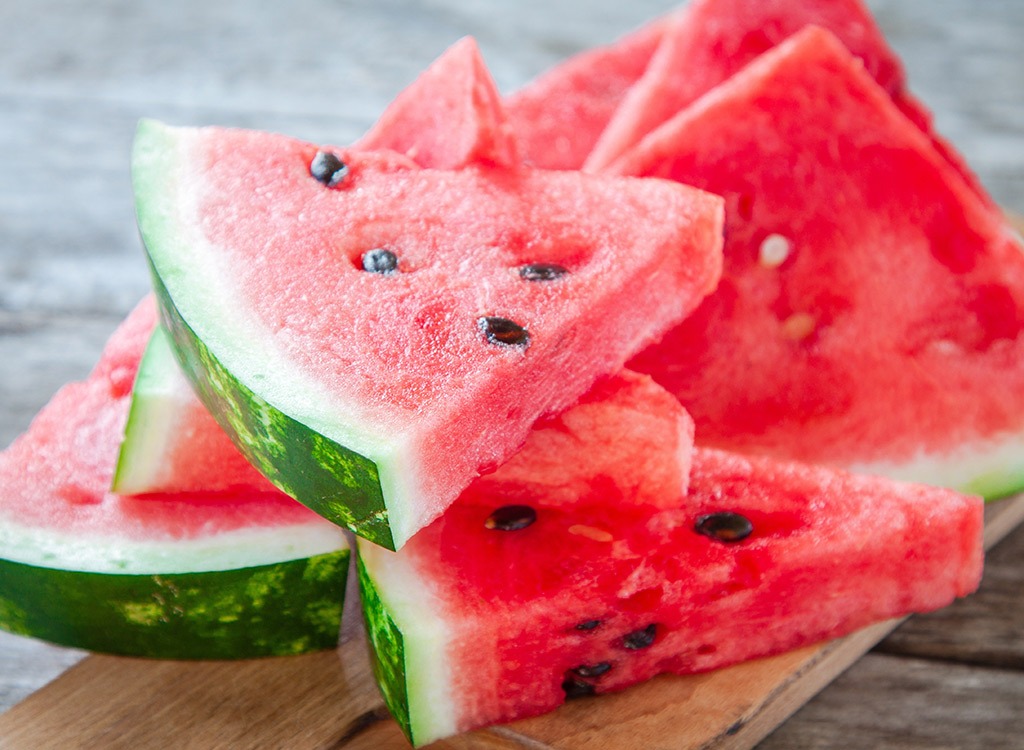 Another rich source of sun-shielding lycopene is your go-to poolside snack: watermelon. The juicy fruit contains ample amounts of lycopene as well as vitamin C, which has been linked to protecting against both UVA and UVB damage. Cube the melon and combine with feta cheese and chopped mint leaves for an effortless way to cool down under during blistering heat.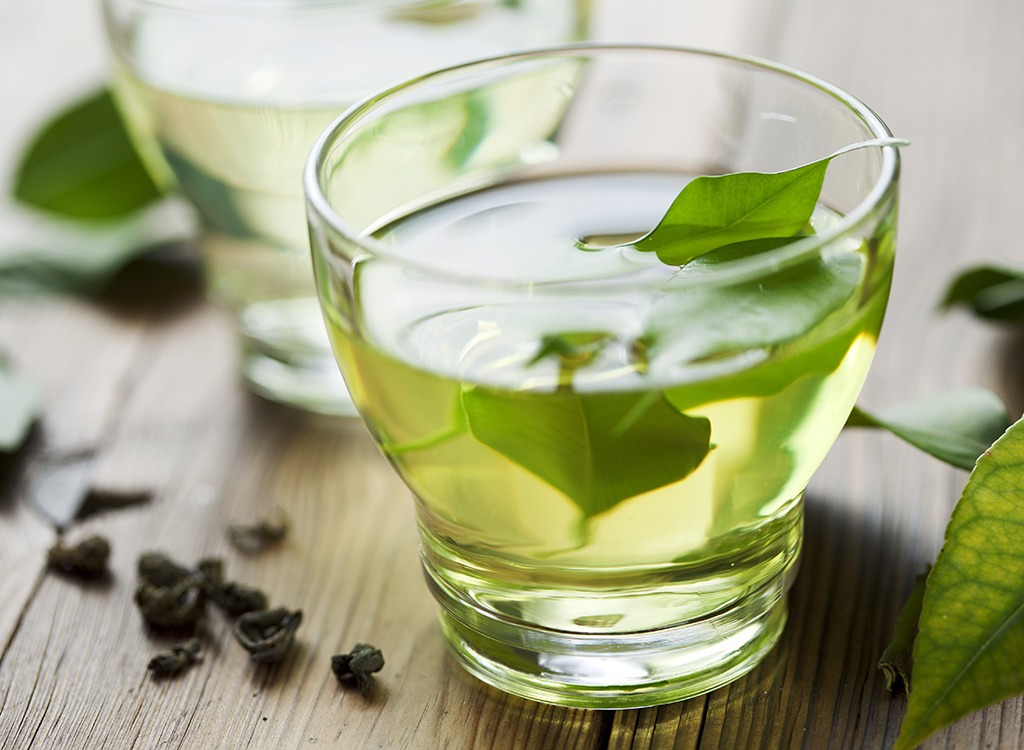 The Hulk-hued brew is one of our top weight-loss partners in crime due to its potent antioxidants, which happen to play double duty when it comes to your health. The plant polyphenols in green tea, namely EGCG, has been proven to show preventative effects of against UV radiation in mice, and scientists extrapolate that the antioxidant may also bear preventative effects against the development of skin cancer in humans. Brew a pot of tea and pour it over ice before heading to the park; you'll nourish your skin and stay hydrated at the same time. A win-win!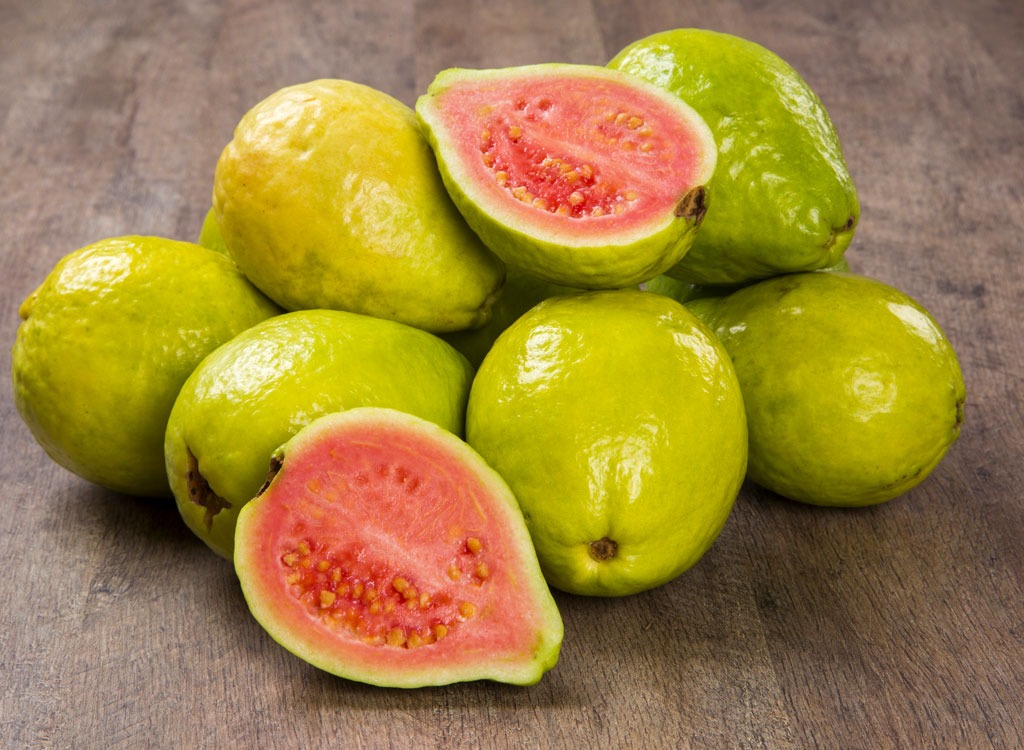 Besides for brimming with skin-loving lycopene, the exotic fruit packs nearly a week's worth of vitamin C into a one-cup serving, deeming this guy one of our top sun-protecting foods! Both topical and dietary (guava smoothie, anyone?) vitamin C "have beneficial effects on skin cells, and some studies have shown that vitamin C may help prevent and treat ultraviolet-induced photodamage," researchers at Oregon State University found. What's more, worshipping the sun too often can also lower the vitamin C content in your epidermis, so adding more vitamin C-rich foods to your diet may be your best bet when prepping for swimsuit season.
Think of this crunchy snack as a triple threat against UV damage: It's got beta-carotene, lycopene, and vitamin C. All three potent nutrients have been shown to act as a line of defense against the dangerous effects of sun exposure including photodamage, skin cancer, and premature aging. Swap your spoon for sliced carrots after you've tried your hand at homemade hummus.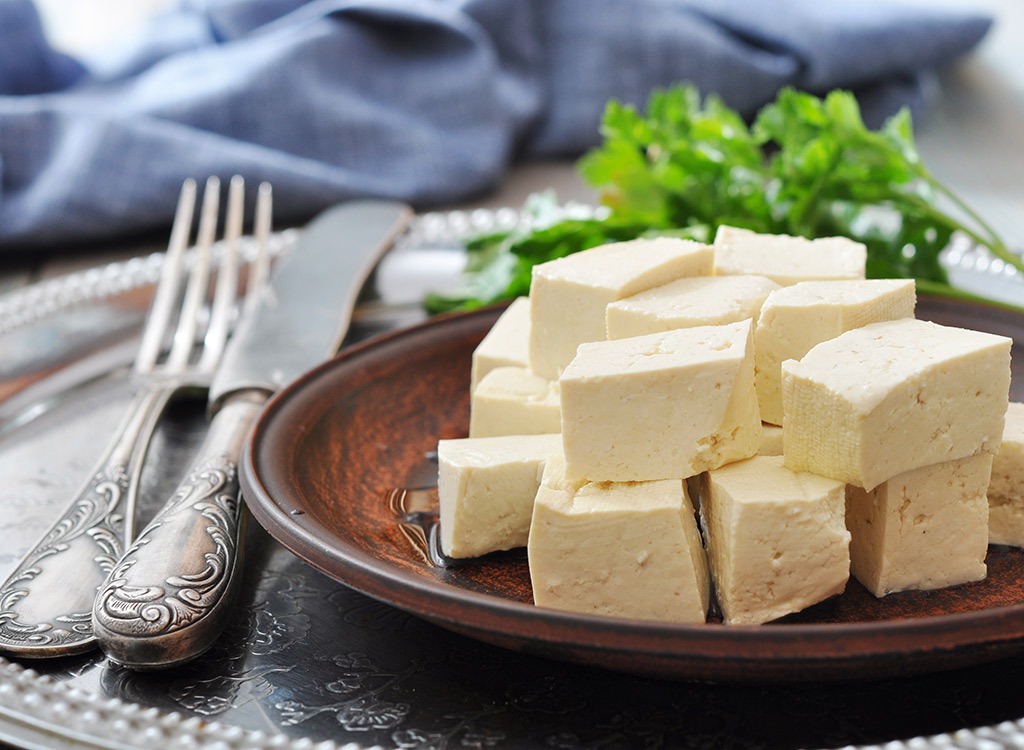 One study found that supplementing women's diets with isoflavone-rich soy improved skin thickness and elevated skin concentrations of collagen and elastic fibers, and researchers suspect that these effects may also protect against UV radiation. In fact, after the duration of the study, an impressive 86.2 percent of women experienced their dermis' collagen count increase. Wondering what else this structural protein is beneficial for? Check out our exclusive experiment, I Drank Collagen Peptides Every Day for 2 Weeks and Here's What Happened.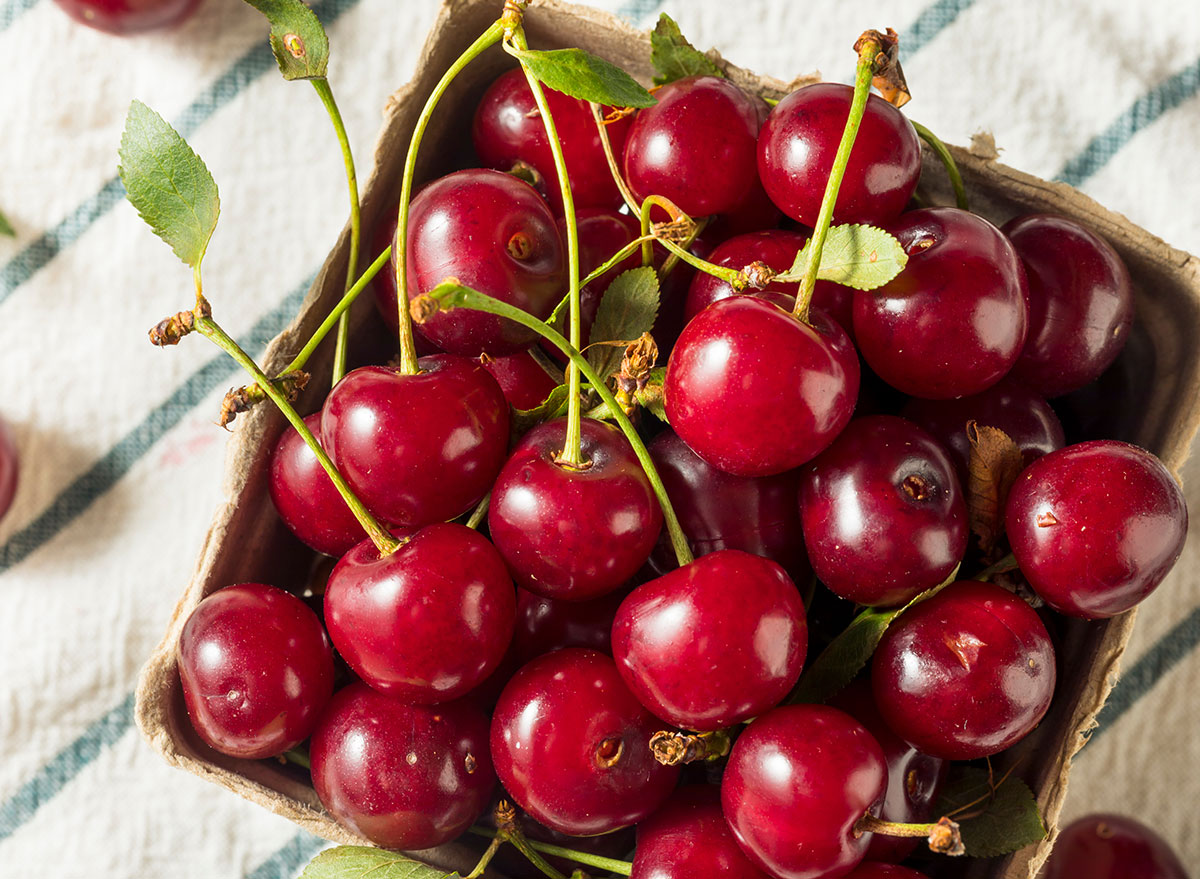 Why reach for sugar-filled candy when these juicy red orbs are in season? A study in Oxidative Medicine and Cellular Longevity found that cherries contain up to 200–300 milligrams of polyphenols per 100 grams. How's that significant for the onset of summer? In addition to plant polyphenols protecting against cancers, heart diseases, diabetes, osteoporosis, and neurodegenerative diseases, the antioxidants have been shown to also guard against UV radiation.
We're giving you the green light to grab another cup of cold brew. The same Oxidative Medicine and Cellular Longevity study reveals that one cup of Joe packs in about 100 milligrams of UV-protecting polyphenols. Just like a mug can safeguard your skin, find out how your morning brew can get you beach-ready in our report, 35 Instant Weight Loss Secrets.
April Benshosan
April is a born-and-raised Brooklynite who has a passion for all things health, wellness, and tastebud-related.
Read more about April