Discover the Secrets Behind Taco Bell's New Breakfast Salsa
"There's a new sauce packet in town," Taco Bell tweeted recently. "Get it for breakfast. #BreakfastSalsa."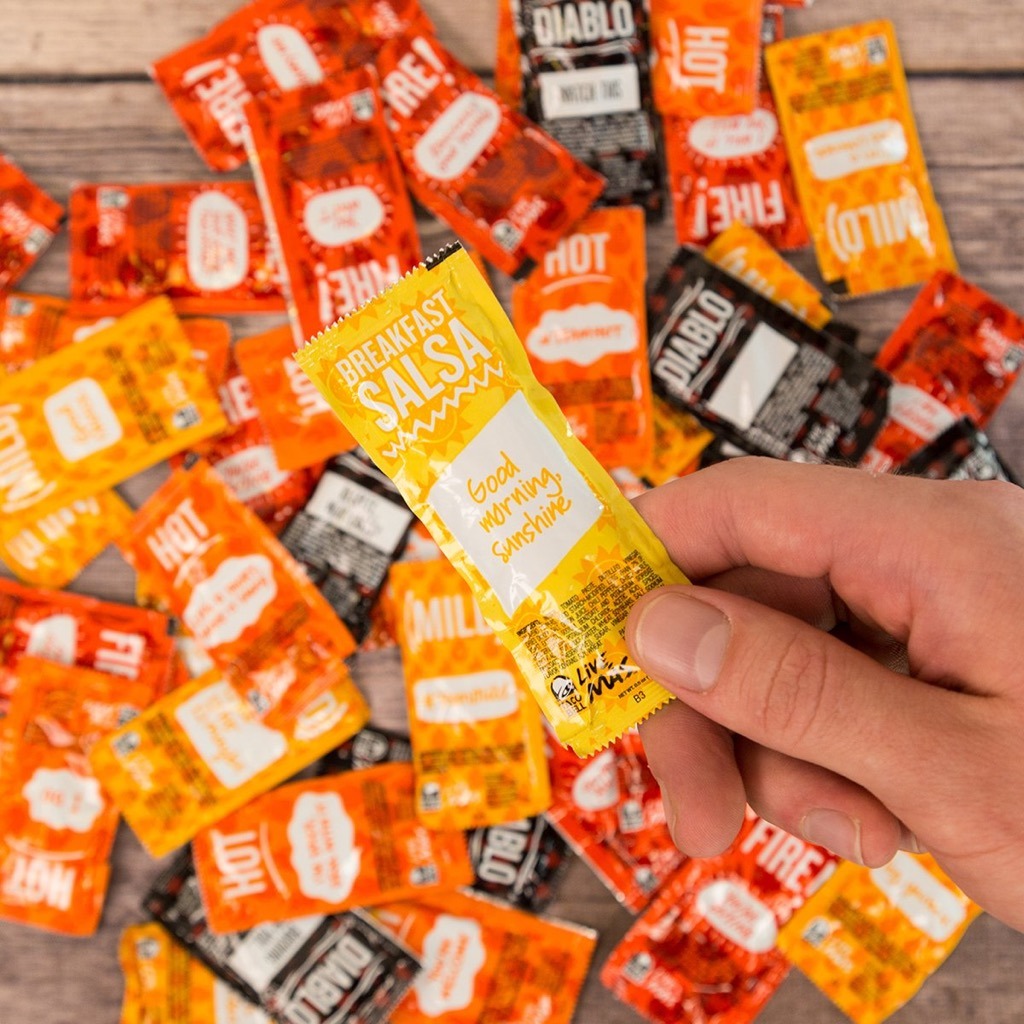 A few days later, their fiery tweet caught fire, leading fans online wondering what makes breakfast salsa…breakfast salsa?
Among the comments in the Twittersphere:
I don't understand. What's the difference between breakfast salsa and normal salsa?! @LexLeggo
Wait. @tacobell, what exactly is "breakfast salsa"? Asking for a friend… @DanWolkenstein
What is "breakfast salsa" tacobell plz. @KingdomCub
Our researchers at Eat This, Not That! "queremos" the answers, so we did crunched the numbers—and the breakfast tacos—to bring you this special report. Read on to discover the difference between breakfast salsa and regular salsa, and don't miss our essential report on the shocking items making you fat: The 50 Unhealthiest Foods on the Planet!
WHAT IS TACO BELL BREAKFAST SALSA MADE OF?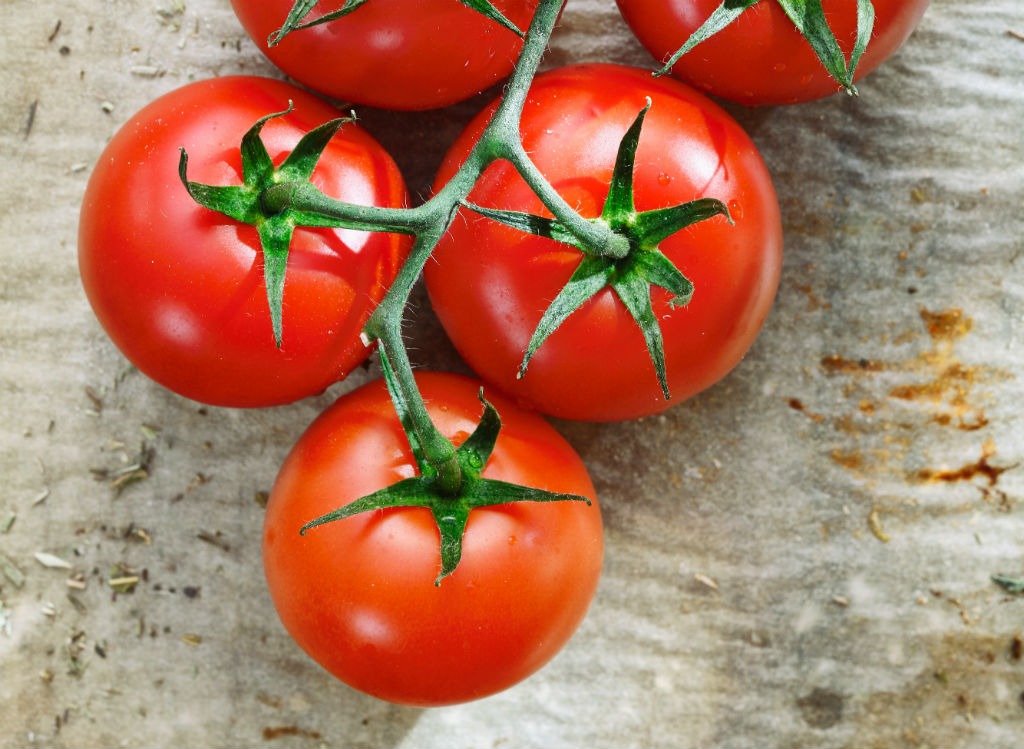 The same ingredients as Taco Bell's other salsas, Mild, Hot, Fire and Diablo, namely: Water, Tomato Paste, Distilled Vinegar, Jalapeñoes, Modified Food Starch and then less than 2% of assorted preservatives (like potassium sorbate) and spices (like onion juice, chili pepper and salt).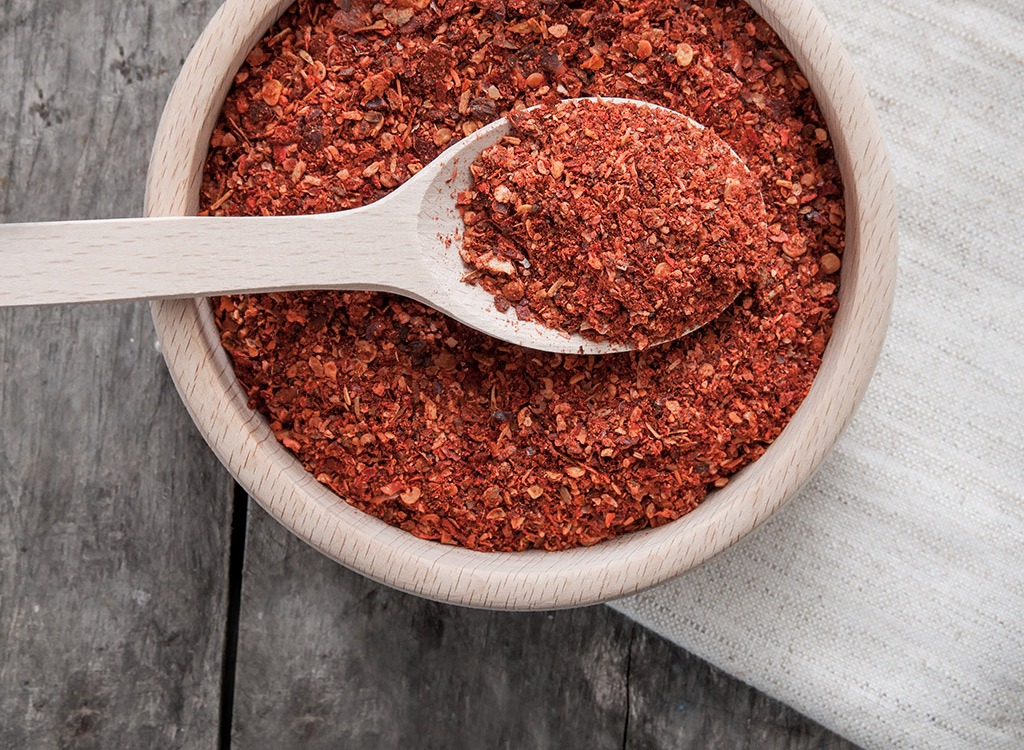 A Taco Bell rep says, yes, it does. "A bit less spicy, but equally as tasty, Taco Bell's new breakfast salsa packs just enough heat to complement the breakfast flavors you love, without being overwhelmingly hot," they wrote in a statement obtained by Fox News. "After all, the only thing better than an AM Crunchwrap to start your day is an AM Crunchwrap with breakfast salsa….The latest debut in a long line of Taco Bell sauce innovations, this new condiment is sure to be a crowd-pleaser with the early risers. So, skip the snooze button and wake up for some breakfast salsa, now available nationwide. Your taste buds will thank you."6254a4d1642c605c54bf1cab17d50f1e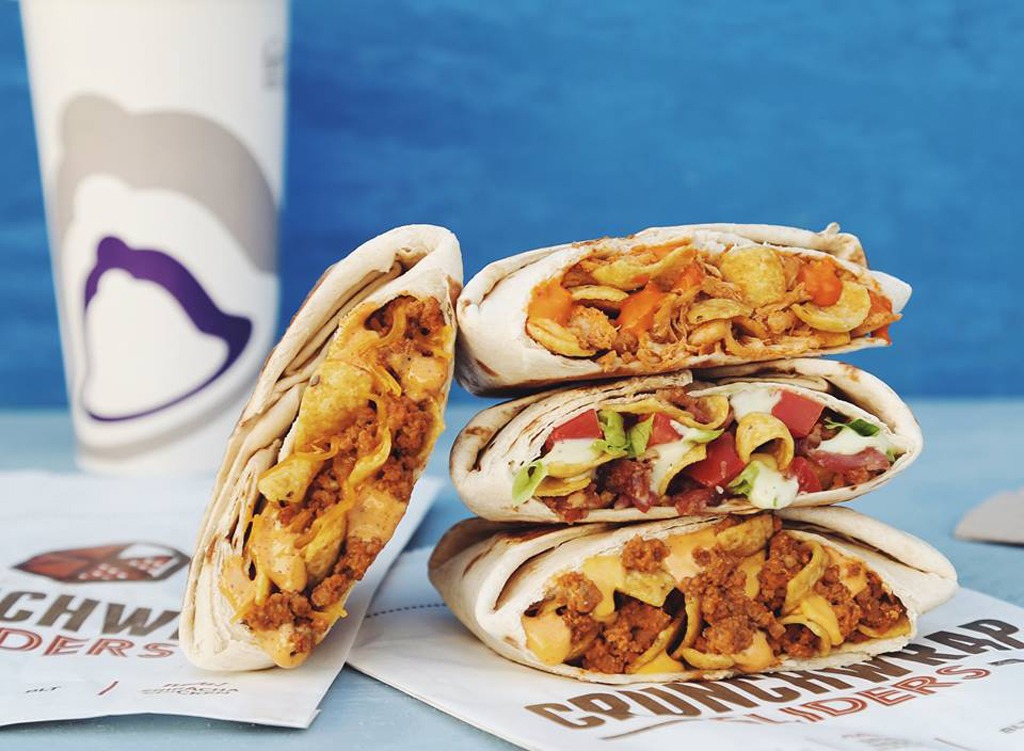 Sure. Like Taco Bell's other salsas, the nutritionals for the Breakfast Salsa are totally fine because it's basically just a small quantity of tomato and salt. There's zero fat, protein, sugar, fiber, and just enough sodium to add flavor without upping your blood pressure. Unfortunately, Taco Bell recommends using it on their Crunchwrap.
Fried potatoes topped with creamy jalapeno cheese and cheddar—it's no shock that the Crunchwrap is by far the worst breakfast option. Consuming a full day's allowance of saturated fat at breakfast is the worst possible way to start your day.
The nutritionals prove it: 670 calories, 42 g fat (12 g saturated), 1,300 mg sodium, 51 g carbs, 4 g fiber, 3 g sugar, 21 g protein That's the equivalent of a half-day's worth of sodium—before noon! Click here to see more shockers in Taco Bell's Entire Menu—Ranked by Nutrition.
WHAT HAPPENED TO SALSA VERDE?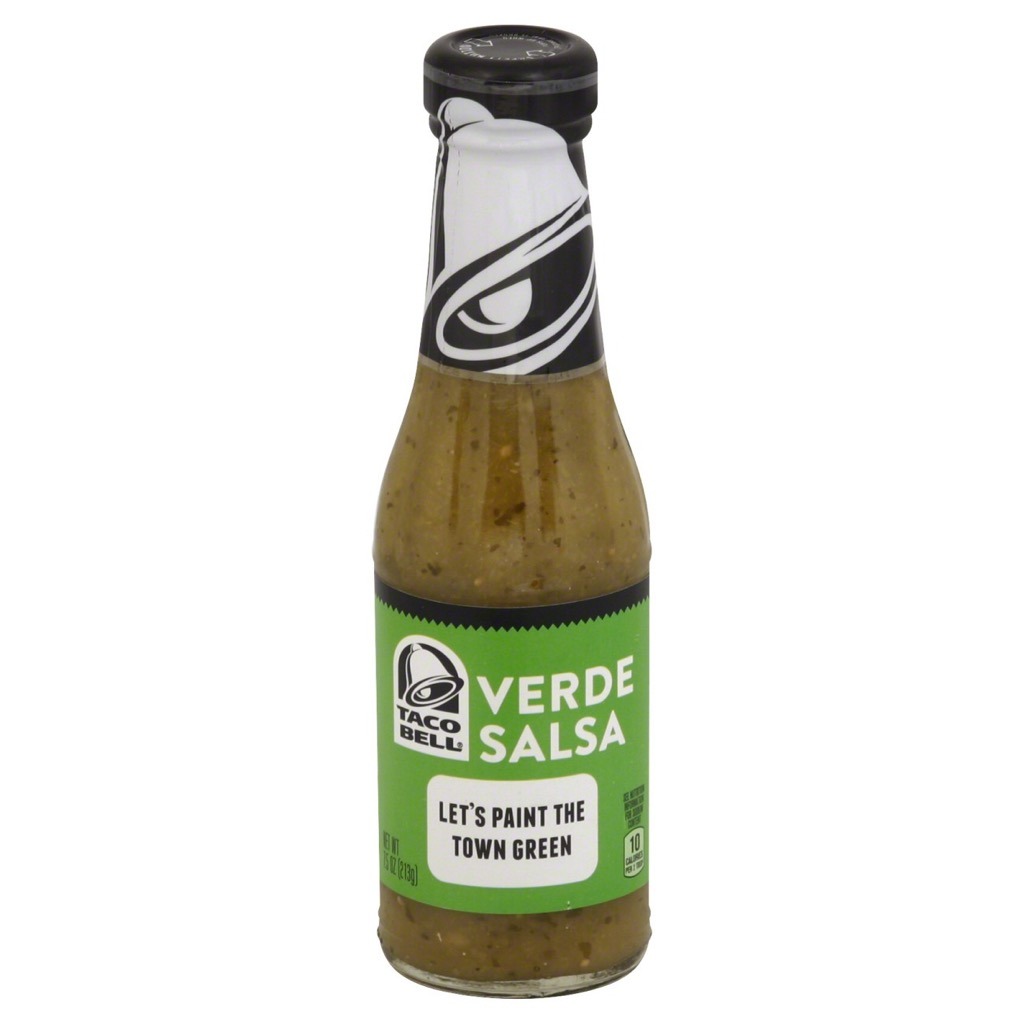 That's what the Internet really wants to know.
Goodnight to everyone except the person at Taco Bell that decided to replace Salsa Verde with Diablo @JacobCStowe
@tacobell Please bring back Salsa Verde. Yours was so delicious! @TheRealMorgana
@tacobell Can we have Salsa Verde back? Please!! So my hubby will quit asking to remind me it's gone. @Stabbott317
Our team at Eat This, Not That! have asked our contacts south of the border, and will report back, but until then, you can buy a bottle right here on Amazon.
Eat This, Not That!
Inspired by The New York Times best-selling book series, Eat This, Not That! is a brand that's comprised of an award-winning team of journalists and board-certified experts, doctors, nutritionists, chefs, personal trainers, and dietitians who work together to bring you accurate, timely, informative, and actionable content on food, nutrition, dieting, weight loss, health, wellness, and more.
Read more about Eat This