This New High-Protein Superfood Can Help You Get Fit
When you picture a frog in the water, images of its tiny head peeking through pond weed likely come to mind. Well, believe it or not, that green stuff floating on the water's surface is the newest vegan protein to hit the health food scene—and experts are claiming it's superior to other plant-based proteins.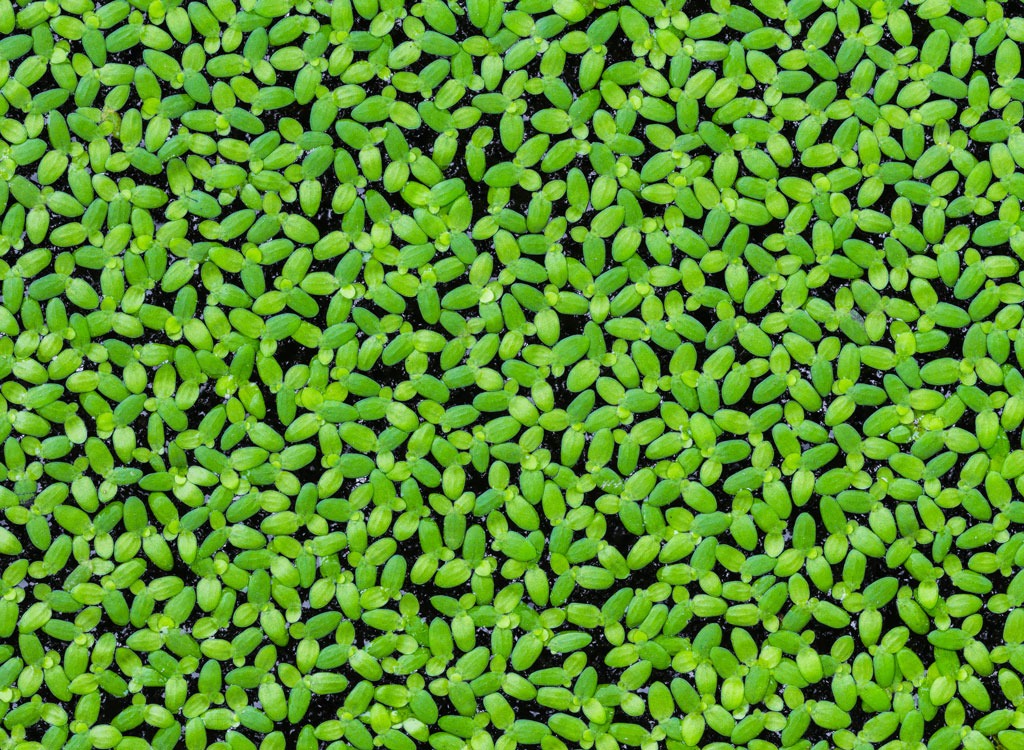 Thankfully, you don't have to stomach it right out of the water to reap its benefits. Parabel, a food technology company, has used pond weed or water lentils—its more palatable name—to create a superfood powder called Lentein. It has a taste similar to that of watercress or spinach and is currently being sold to food and beverage companies for product integration.
Water lentils offer a wider variety of amino acids (the building blocks of protein) than pea or soy protein, making it a more complete source of the muscle-building nutrient than the competition. It also boasts fiber content 16 times that of regular lentils and more iron than cooked spinach. But that's not all: It's also a good source of calcium and magnesium, a nutrient that aids muscle growth and weight loss—talk about a superfood!
If the product gains popularity like we think it will, you're bound to see it in everything from chips to cold-pressed juices. Be sure to keep your eyes peeled when you're in the grocery store so you can reap all of its total health benefits.
Looking for more protein options to mix into your weekly diet? Scroll down to check out some Eat This, Not That! favorites.
Beans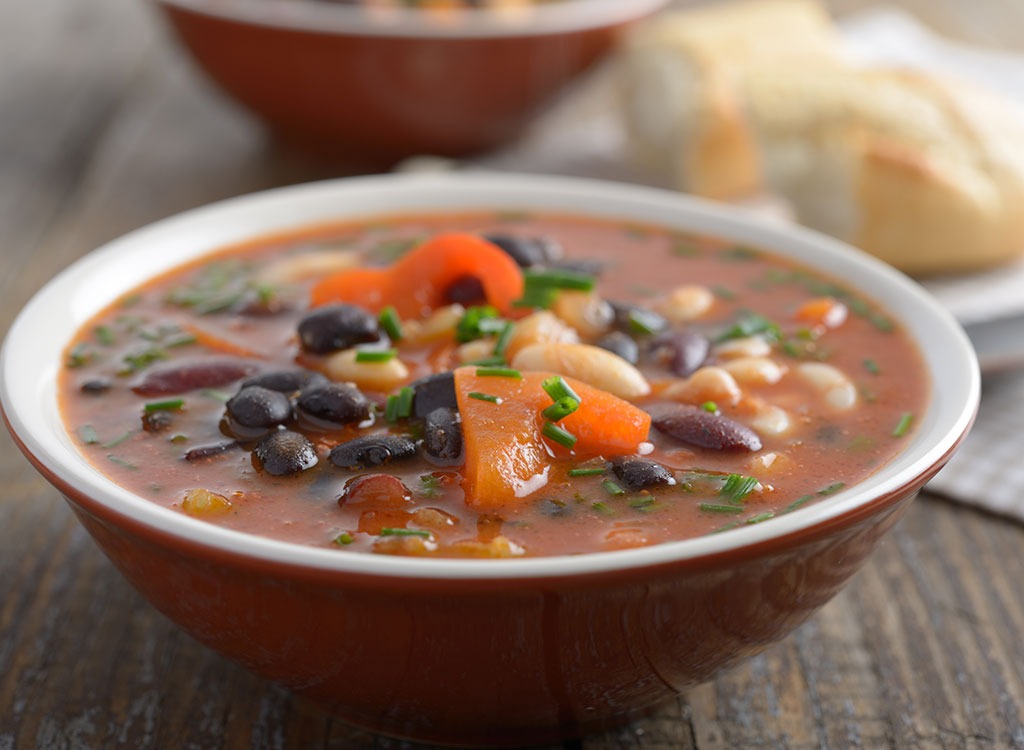 Protein Payoff: 1/2 cup, 109-148 calories, 7-10 grams of protein
Beans are good for more than just your heart. They're loaded with proteins, antioxidants, vitamins and minerals that can benefit your brain and muscles, too. Not to mention, they digest really slowly, which can help you feel fuller, longer, and fuel weight loss efforts without causing feelings of deprivation. Look for easy-to-use, pre-cooked BPA-free varieties that come in a pouch or a box.
Add them to soups and salads or mix them with brown rice and steamed vegetables to create a hearty—yet healthy—dinner. Big into snacking? Mix black beans with some salsa and corn, and serve with some whole grain crackers in place of your favorite packaged dip. Just make sure you slip them into your diet! Eating beans is one of the 10 daily habits that blast belly fat.
Sprouted Whole- Grain Breads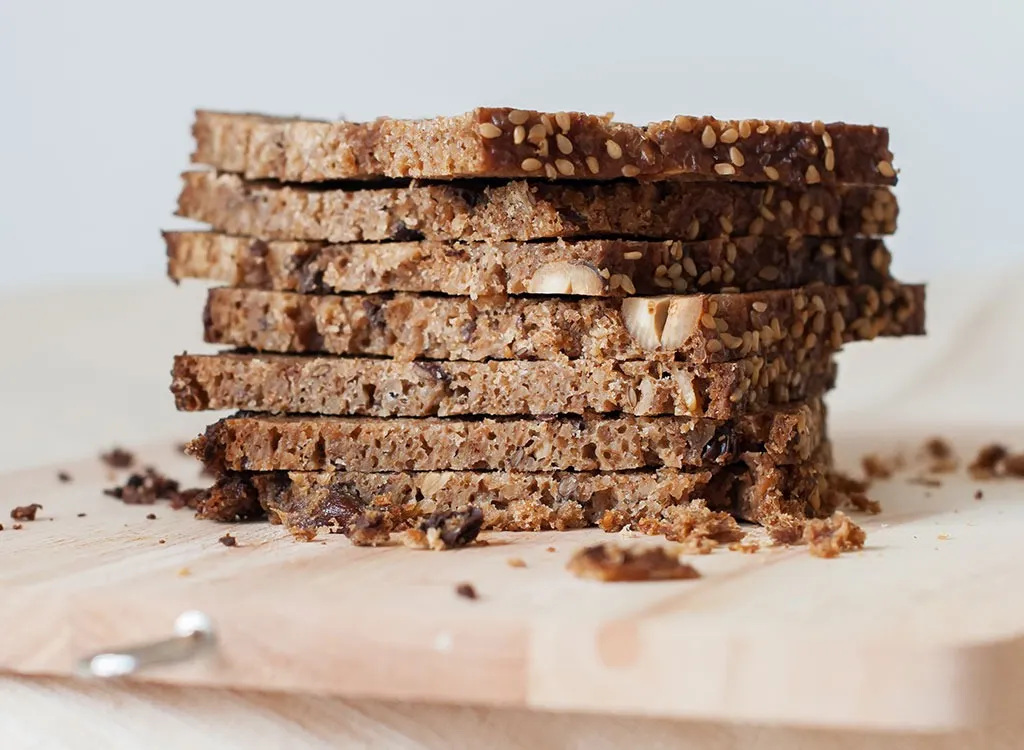 Protein Payoff: 2 slices, 160-200 calories, 8-12 grams of protein6254a4d1642c605c54bf1cab17d50f1e
This nutrient-dense bread is loaded with folate-filled lentils and good-for-you sprouted grains and seeds like barley and millet. Reinvent lunch time with a veggie and protein packed sandwich overflowing with wholesome nutrients. Here's how to make it: On two slices of sprouted whole-grain bread combine tahini-free hummus (also one of the best snack foods), avocado slices, roasted red peppers, cucumbers, onions, spinach and tomatoes. Kitchen reserves running low? Opt for the classic—but always delicious—peanut butter and banana sandwich. The creamy, sweet treat is a protein-packed crowd pleaser.
Teff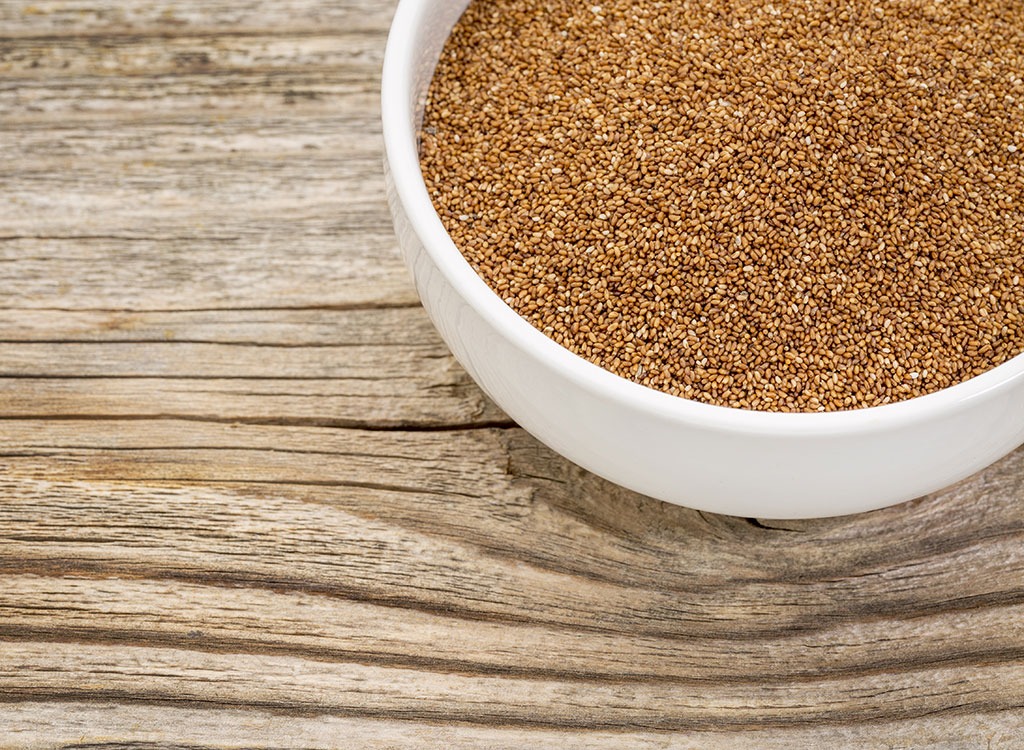 Protein Payoff: 1/4 cup, 180 calories, 7 grams of protein
This nutty-flavored gluten-free grain may be small, but it packs a mighty nutritional punch! It's loaded with fiber, essential amino acids, calcium and vitamin C—a nutrient not typically found in grains. To reap the benefits, trade your morning oatmeal in for a protein-packed teff porridge. Combine a half cup of teff with one a half cups of water and a pinch of salt in a medium saucepan. Let it come to a boil before turning the heat down to low and letting it simmer for 15 to 20 minutes. Remove from heat and top with apples, cinnamon and a dollop of natural peanut butter.
Spinach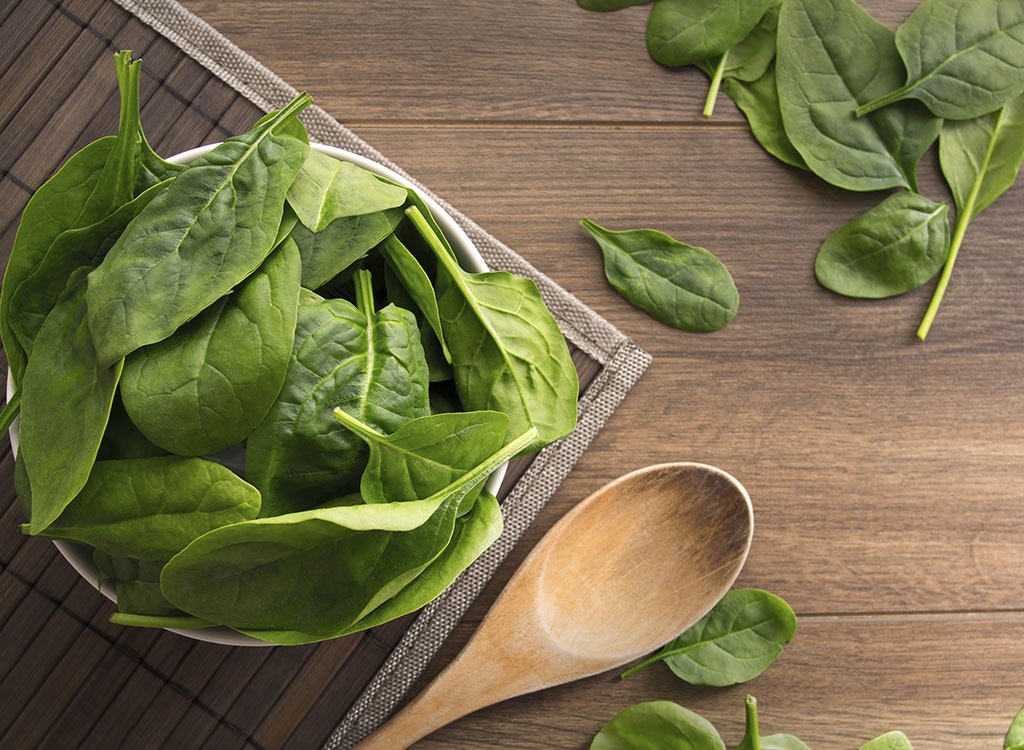 Protein Payoff: 1 cup (cooked), 41 calories, 5 grams of protein
Popeye's favorite veggie is a great source of not only protein, but also vitamins A and C, antioxidants and heart-healthy foliate. One cup of the green superfood has nearly as much protein as a hard-boiled egg—for half the calories. Looking to get the biggest nutritional bang for your buck? Be sure to steam your spinach instead of eating it raw. This cooking method helps retain vitamins and makes it easier for the body to absorb the green's calcium content. Add a handful to soups, omelets, pasta dishes and veggie stir-fries, or simply steam it and top with pepper, garlic, olive oil and a squeeze of lemon. And don't feel like you have to double down on the greens. Spinach is one of the 10 greens healthier for you than kale.
Triticale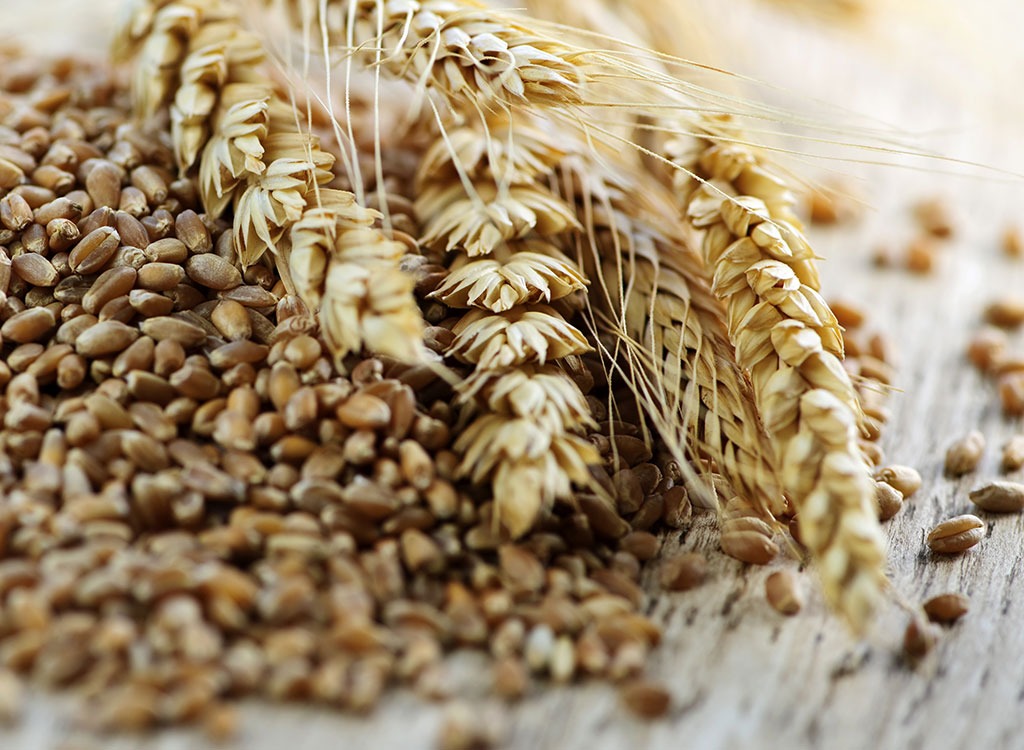 Protein Payoff: 1/2 cup, 323 calories, 12 grams of protein
While you may have never heard of this hearty whole grain before, it may become your new favorite. This wheat-rye hybrid packs 12 grams of protein per half cup, and is also rich in brain-boosting iron, bloat-busting potassium, magnesium and heart-healthy fiber. Use triticale berries in place of rice and mix it with soy sauce, fresh ginger, cloves, shiitake mushrooms and edamame to make a healthy, Asian-inspired dish. If you prefer to firing up the oven to using the stove, use triticale flour in place of traditional flour in your baking.
Quinoa
Protein Payoff: 1 cup, 222 calories, 8 grams of protein
This versatile, gluten-free seed is loaded with protein and all nine essential amino acids that the body needs for growth and energy. It's also a good source of potassium, fiber, iron and magnesium, which may help control Type 2 diabetes by keeping blood sugar levels stable. Use quinoa as a base for a hot breakfast cereal in lieu of oatmeal, add it to soups and salads or make a creative snack by popping the seeds over the stove like popcorn.
Peanut Butter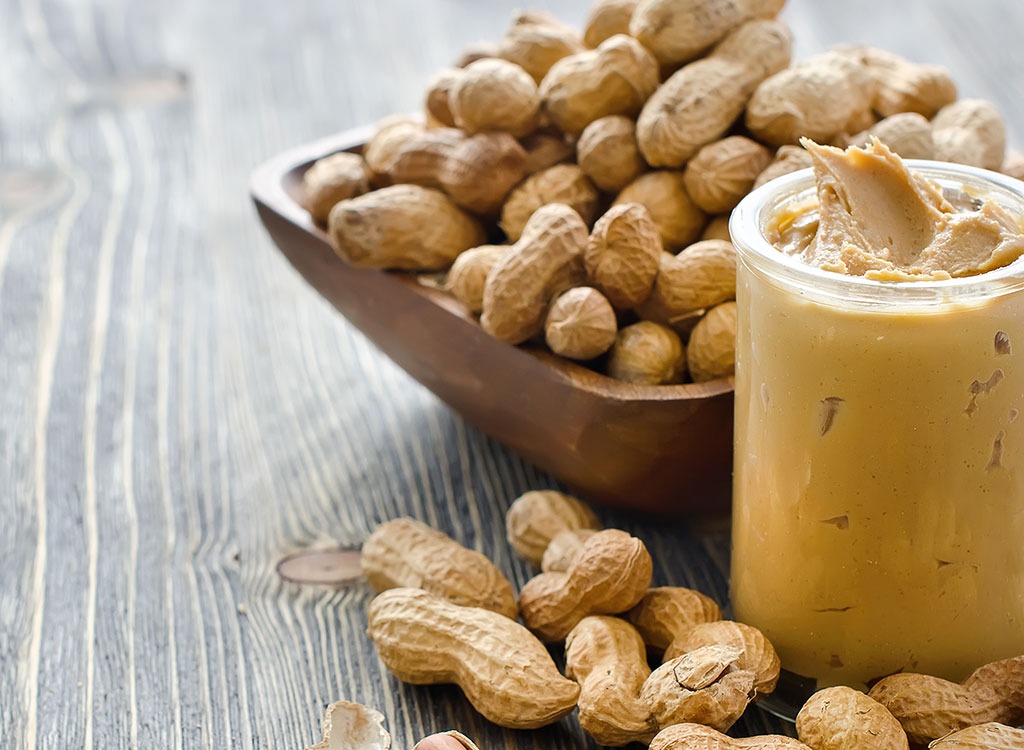 Protein Payoff: 2 tablespoons, 191 calories, 7 grams of protein
This creamy spread is downright addictive. While eating too much peanut butter can wreak havoc on your waistline, a standard two-tablespoon serving provides a solid dose of muscle-building protein and healthy fats. According to a 2014 study published in The American Journal of Clinical Nutrition, consuming peanuts can prevent both cardiovascular and coronary artery disease—the most common type of heart condition. Look for the unsalted, no sugar added varieties without hydrogenated oils to reap the most benefits. If you're tired of plain old PB&J sandwiches, try stirring the spread into hot oatmeal, smearing it on fresh produce, or blending it into your post-workout smoothie.