10 Valentine's Day Gifts for the Healthy Date
Treat your special someone to a healthy Valentine's Day gift. Chocolate is overrated anyway!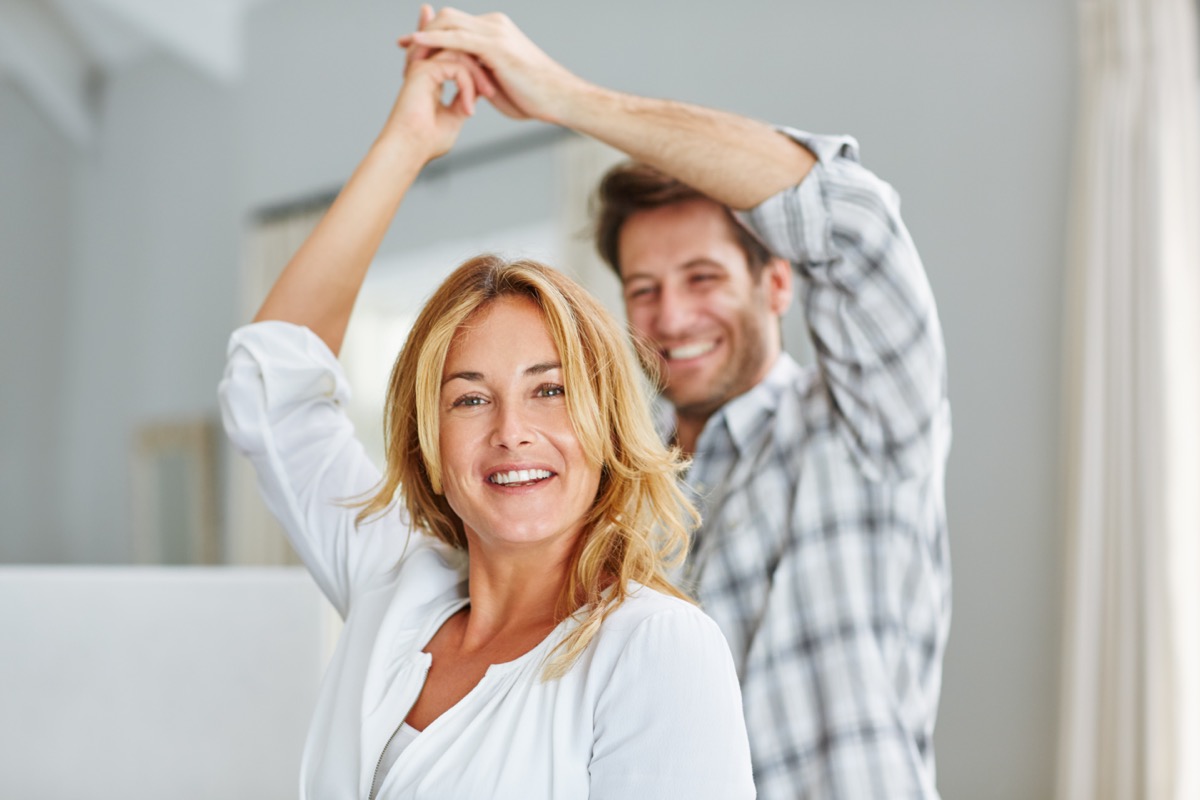 This post contains affiliate links. If you use these links to buy something, we may earn a commission.
Does your significant other eat kale for "dessert"? Does a wild night for her constitute downing a single glass of wine and an entire bag of baby carrots? Does your husband wake up at the crack of dawn to get his "pump on?" Do you spend many a date night at your local health food store oohing and ahhing over the organic produce?
If you have shaken your head 'yes' to at least one of these questions, chances are good that your Valentine is a bona fide health nut. While you may find it sexy that bae knows how to treat their body right, it can make Valentine's Day gift-giving a bit of a challenge! But hey, one of the reasons you love your honey is because you enjoy their commitment, right? Here are our favorite gifts for your health-minded lover for this holiday. Do a little online shopping and take your planning one step further by educating yourself on these 23 Foods That Ruin Date Night!
For the workaholic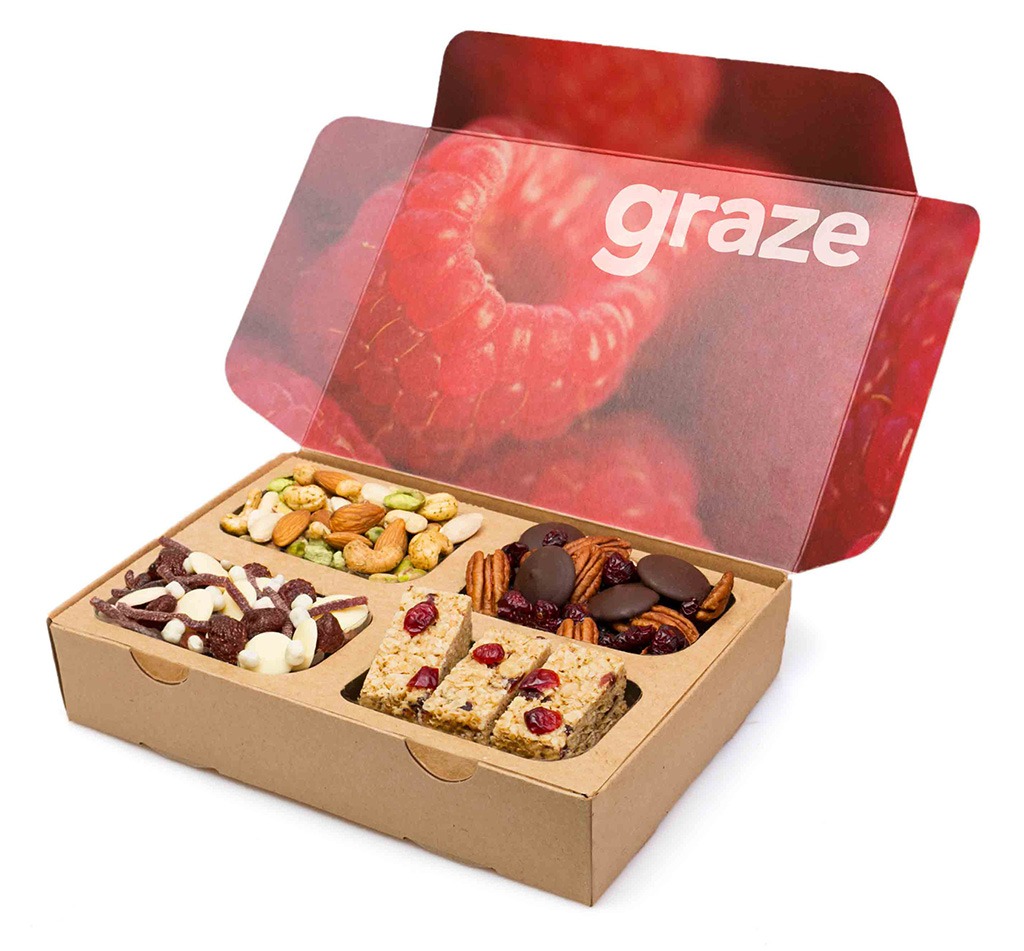 Buy: Graze 8-Count Snack Box, $11.99
Already a rising star for 2016, this delivered-straight-to-your-door box of delicious, healthy snacks is quite a fun surprise. Why it's perfect for a workaholic: Your usually-healthy honey can feel good about not mindlessly eating at their desk or always having to resort to an apple. With yummy options like Super Kale and Edamame, Protein Cashew Kick, and about 100 more (seriously), there's something for everyone.
For the tea aficionado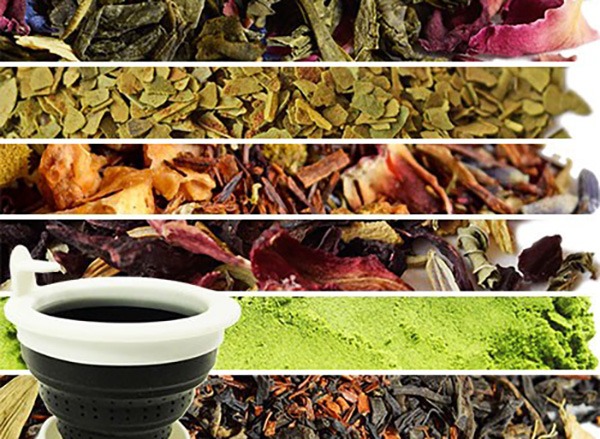 Buy: The 7-Day Tea Cleanse Kit from The Tea Spot, $27.95
Based on the bestselling The 7-Day Flat-Belly Tea Cleanse, these six detox teas encourage the body's natural cleansing and resistance to stress. The free, colorful Tuffy Steeper makes loose leaf tea fun & easy, too!
For the healthy green thumb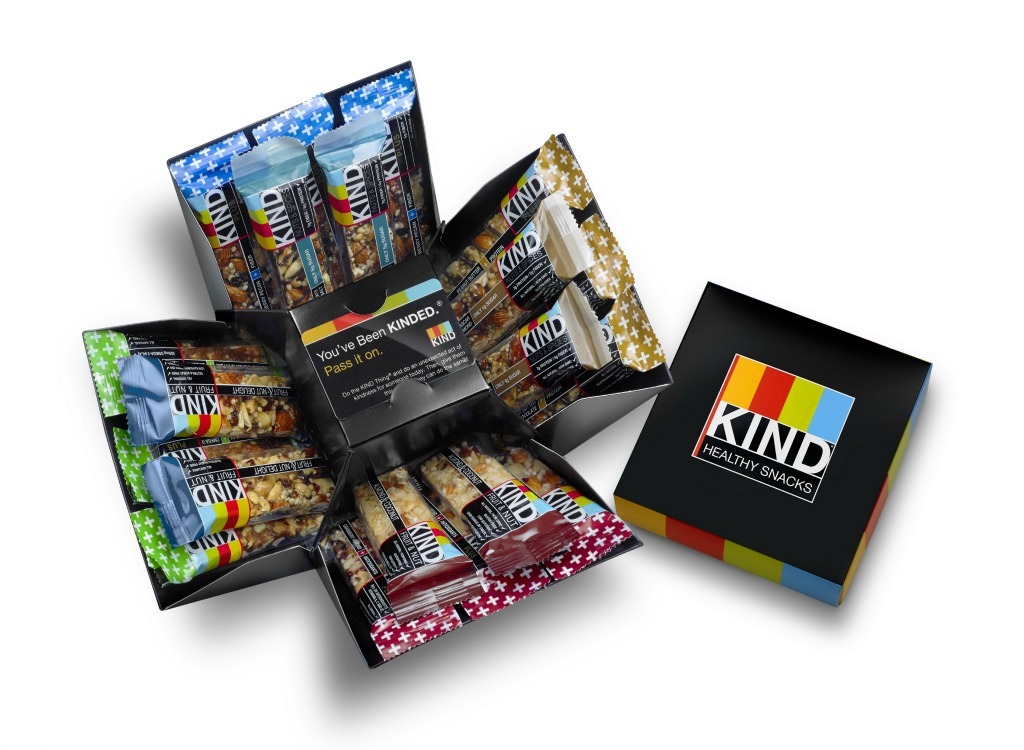 Buy: KIND Healthy Indulgence Variety Cube, $40
The way to man's heart really is through his stomach. But if he's a health-conscious dude, you'll want to tread carefully. Each KIND Healthy Indulgent Cube comes with an assortment of 20 dessert-inspired treats. If you're lucky, maybe he'll let you have one! Before you bust into his stash when he's not looking, check out our exclusive report on Every KIND Bar—Ranked! so you know which one is the best (and worst!) for your flat belly.
For the heavy lifter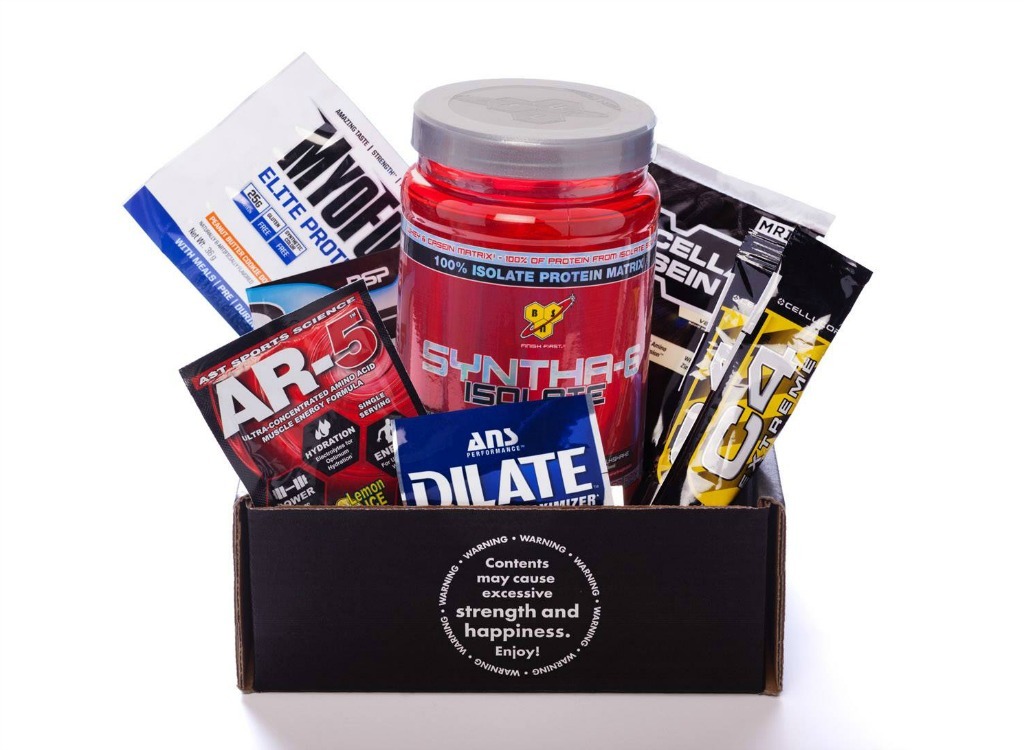 Buy: JackedPack, $10-35/month subscription
If your S.O. is a self-proclaimed "gym rat," they are sure to love a monthly subscription to JackedPack. Each box comes loaded with various supplements, coupons, and sports nutrition products to help your lover reach his or her goal—whether that be to get stronger, leaner, or healthier. With various subscription sizes and prices, this is a gift that keeps on giving—no matter what budget you're working with.
For the humble runner
Buy: Medal and Race Bib Holder, $35.99
Admit it: The swag is totally awesome when you finish a race! This chalkboard-backed race bib and medal holder not only provides a place for your lover to hang their race goodies, but it also has a spot for him or her to brag about in their race PRs. This is a great way to show your sweetie how proud you are of all their sports accomplishments—which beats a bouquet of roses any day. To really impress your boo, brush up on the best nutrition for runners with this Eat This, Not That! for Runners Guide.
For the not-so-sinful sweet tooth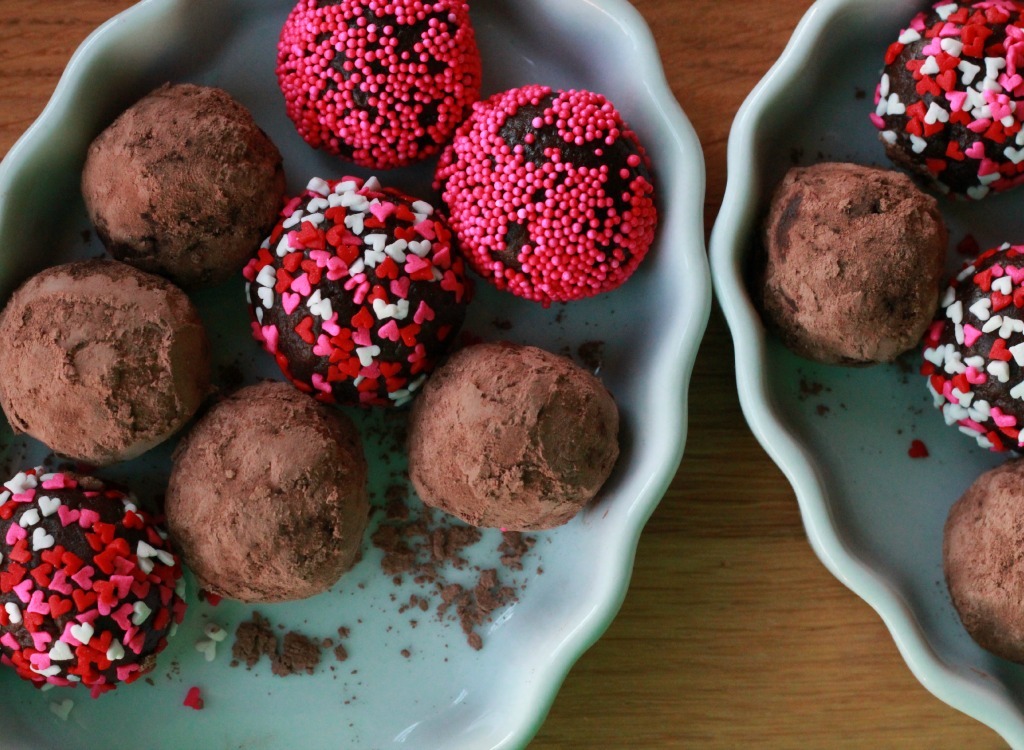 Buy: Creek House Non-Dairy Vegan Chocolate Truffles," $15
If your significant other is always whipping up healthy versions of indulgent treats, they're sure to love some healthified "truffles." If you're looking to get your hands dirty, you can whip up a batch yourself and put them in a festive tin with a bow. We love these Cocoa Date Truffles from Dunk and Crumble. Not so talented in the kitchen? Stick with the Sweet Silk store-bought variety. With healthy—yet totally mouthwatering—flavors like Fig Roasted Cashew and Medjool Date Pistachio, your date is sure to love that you respected their dietary preferences—without boring his or her taste buds.
For the fruit and veggie lover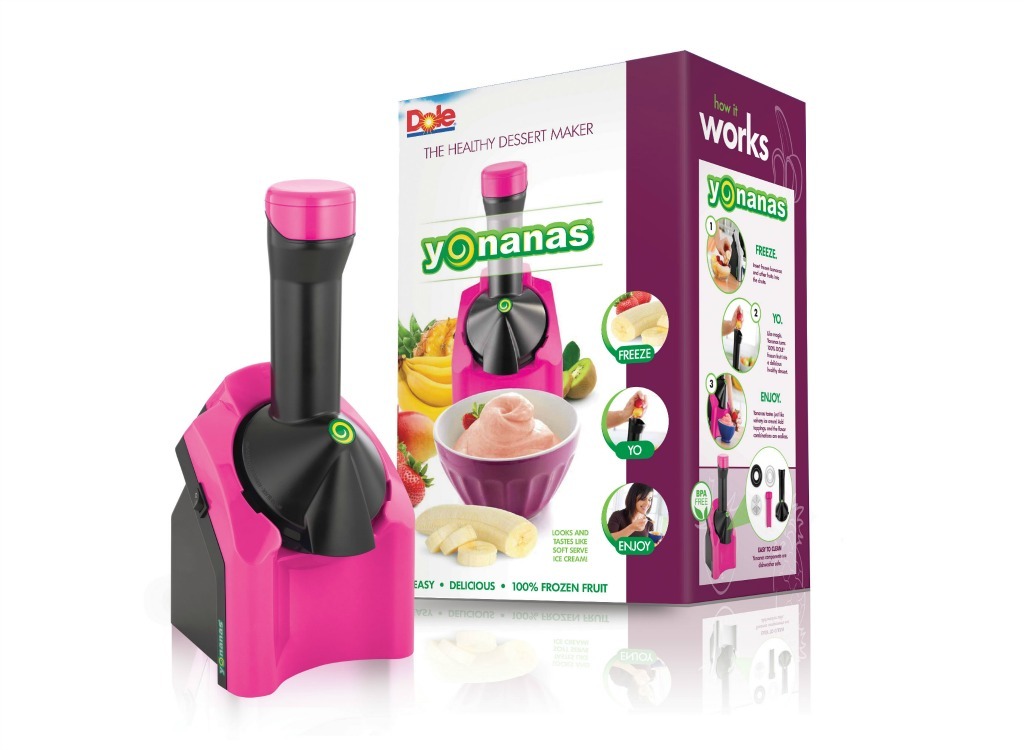 Buy: Yonanas Deluxe Frozen Treat Maker, $50
Here's a fun gadget for the health-minded; it takes everyday produce and turns it into amazing frozen treats! You don't have to be a culinary mastermind to use it, either. All you have to do is add your favorite frozen produce and add-ins, and let 'er rip! Twenty minutes later you'll have a batch of homemade "ice cream" made solely from the wholesome ingredients you threw into the machine. Kale and apple fro-yo anyone? How about banana, walnut, and cacao? The possibilities are truly endless. And the 21 Amazing Things That Bananas Do to Your Body are pretty cool, too.
For the fit fashionista
6254a4d1642c605c54bf1cab17d50f1e
Buy: Fashion-Forward Lorna Jane Sports Bras, $79.99
You know she'll be hitting the gym to work off that V-day glass of wine, so she should be able to do it in style. Skip the skimpy lingerie (there are just way too many things that can wrong when you pick out your lady's undies anyways), and opt for some funky, fashion-forward sports bras instead. She'll get more use out of gym gear than a racy bra and thong set, and she'll appreciate your selflessness. Yeah, you know exactly what we mean—that lingerie you gifted last year was so more for your own enjoyment than hers.
For the paleo-follower or vegan
Buy: Paderno Spiralizer, $28.99
This kitchen gadget of the moment makes spiral cuts, shoestrings, and "noodles" out of your sweetie's favorite vegetables. If he's been craving pasta since going Paleo, he's sure to really love this! With this spiralizer, it has never been easier to make zucchini and carrot "pastas" or curly sweet potato fries right at home.
For the dieting newbie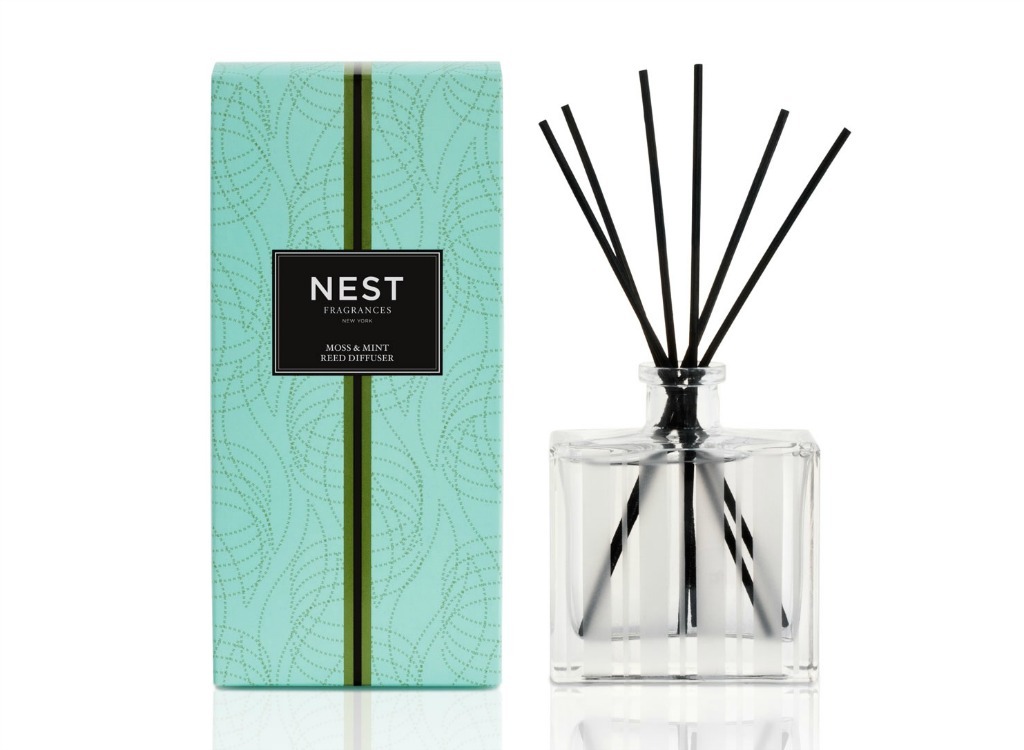 Buy: Nest Fragrances Moss & Mint Reed Diffuser, $42
If your bae has just started a weight-loss plan but hasn't been seeing the scale budge, give the gift of peppermint. A study published in the Journal of Neurological and Orthopaedic Medicine found that people who sniffed peppermint every two hours lost an average of five pounds a month. This mint reed diffuser not only makes the bathroom or bedroom smell like a relaxing and indulgent spa, but it may also just help those pounds melt away, too. It's a win-win!
Eat This, Not That!
Inspired by The New York Times best-selling book series, Eat This, Not That! is a brand that's comprised of an award-winning team of journalists and board-certified experts, doctors, nutritionists, chefs, personal trainers, and dietitians who work together to bring you accurate, timely, informative, and actionable content on food, nutrition, dieting, weight loss, health, wellness, and more.
Read more about Eat This