20 Best Viral Weight Loss Stories
From Khloe's revenge body to a lunch lady who lost 100 pounds, these weight loss and weight management stories are sure to inspire you!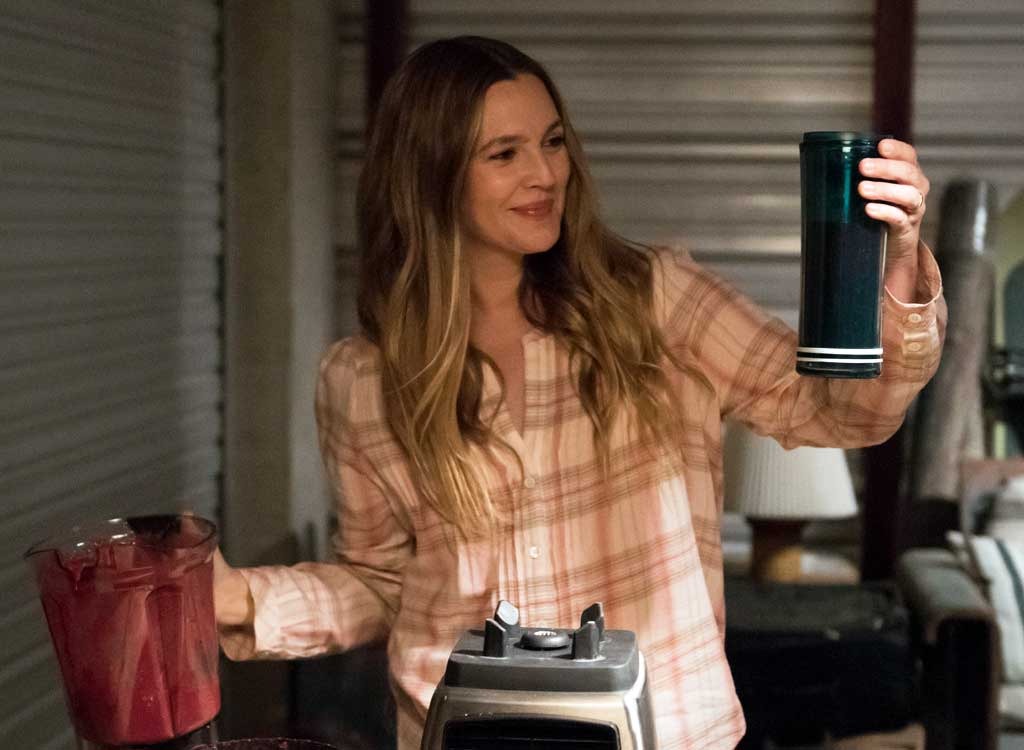 With the rise of social media, there doesn't seem to be a day that goes by without some dramatic "Before and After" transformation going viral. Whether or not you relate to any specific story, knowing that there are so many people who struggle with their weight can inspire. As for the stories of weight loss that have been put into question—did Kim Kardashian really lose all that weight without the help of Photoshop?—it's clear that even celebrities share our insecurities. And even if you don't struggle with your weight, we think that you'll at least be entertained by the singer who claims to only eat two foods a day or the comedian who dropped 18 pounds on a potato-only diet. (Neither of which are exactly on our list of 50 Best Weight Loss Tips!) With all that said, we bring you the 20 best weight loss stories of 2016!
Kim Kardashian Claims to Drop 70 Pounds
Whether or not you believe it, Kim Kardashian has repeatedly claimed that she dropped a whopping 70 pounds after having her baby last December. "I think dieting is so important to weight loss, whereas, I didn't really ever think that before," she told PEOPLE. "I thought, 'Oh, I can work out, I can just eat whatever I want.' But you have to work out all the time." Kardashian claimed that the low-carb Atkins 40 plan is what helped her shed the pounds, adding that she aimed for 1,800 calories a day, along with intense workouts. Intrigued? Then don't miss these 15 Amazing Weight Loss Tips from Kim Kardashian's Nutritionist!
Mariah Carey Only Eats Two Things
6254a4d1642c605c54bf1cab17d50f1e
One thing is for sure: Mariah Carey loves attention. So, it's only fitting that her latest weight loss strategy would raise a few eyebrows. The strategy? Consuming only two foods. "It's really hard. My diet, you would hate it," Carey tells E! News. "All you eat is Norwegian salmon and capers every day. That's it."
Britney's Bod Slays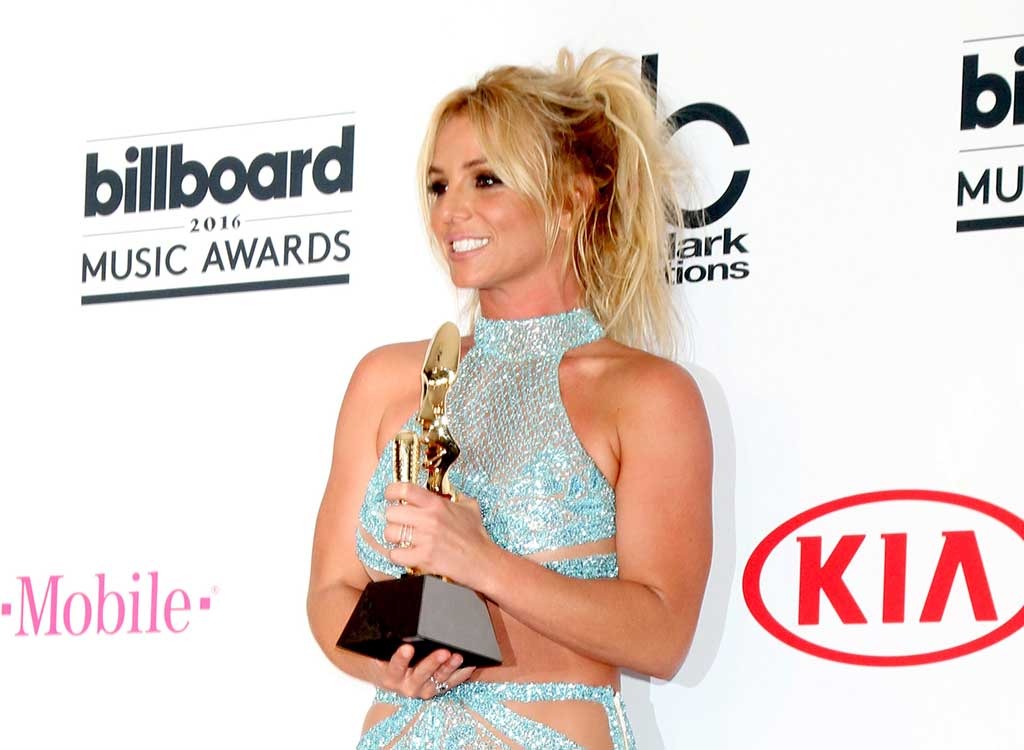 This one's more about an awesome weight loss maintenance and fitness story than a dramatic before-and-after transition. With her resident show in Vegas, it's no secret that Britney Spears has gotten back in killer shape and has been turning heads for well over a year. But she garnered more-than-usual attention earlier in 2016 after a smokin' hot performance at the 2016 Billboard Music Awards in May. (We know you wanna watch it!) And then she recently celebrated her 35th birthday with another sexy performance at the Jingle Ball in LA. How does she do it? It's not exactly a secret, people. As she says: "You wanna hot body? You better work…"
Kayla Itsines Helps Millions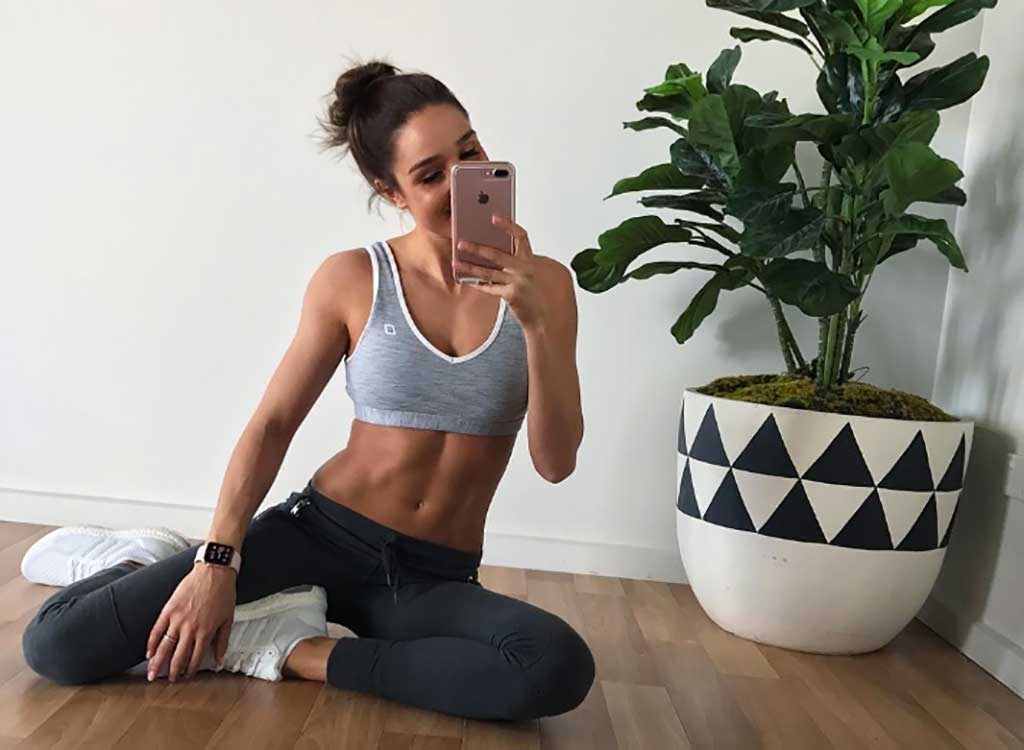 There's no doubt that 2016 was the biggest year yet for Instagram sensation Kayla Itsines, who now has nearly 6 million followers. Known for her online fitness guides, Itsines hosted a massively successful '2016 Sweat Tour,' but it also made her second guess naming her guides "Bikini Body." She noted on Instagram: "I originally called it 'Bikini Body Guides' because when I asked my clients what their goals were, 99 percent said at some stage that they just wanted 'to feel comfortable in a bikini,' so I didn't think twice when I called it that." She told Bloomberg, however, that she now regrets the name since it's not only about looking and feeling good in a bikini, but it's about being strong. Regardless of the name, it's clear that this is only the beginning; just see how many hashtags #bbgprogress #sweatwithkayla there were this year for endless weight loss inspiration.
Khloé Kardashian Sheds Major Pounds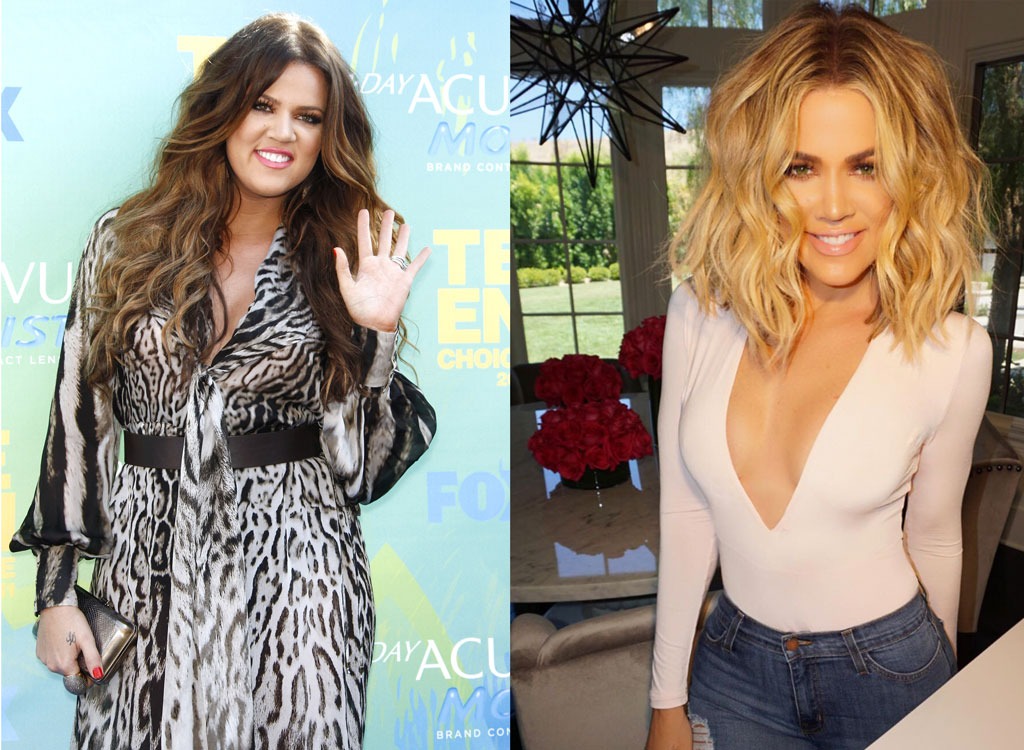 Kim Kardashian called Khloé her "weight loss idol" after the reality star shed a significant amount of weight. Unfortunately, she went from being body shamed for being "the fat Kardashian" to being body shamed for being "too skinny." Whatever your judgment may be, there's no denying her weight loss story has inspired many. She credits her drop in size to small tweaks in lifestyle and her diet, saying that her "biggest tip for starting off strong is to swap out some common foods you eat for healthier versions." Now that's a suggestion we can definitely get behind. Many of these 40 Ways to Lose Weight in 4 Seconds are along the same lines.
Revenge Body With Khloé Kardashian
She wouldn't be a Kardashian if she didn't capitalize on her media attention, so Khloé announced that she would have a new show on E!—Revenge Body with Khloé Kardashian. The show has enlisted a number of A-list trainers including Simone de la Rue, Lacey Stone and Gunnar Peterson to work with the reality star to help contestants overcome traumatic life experiences through fitness.
Bride-To-Be Loses Over 100 Pounds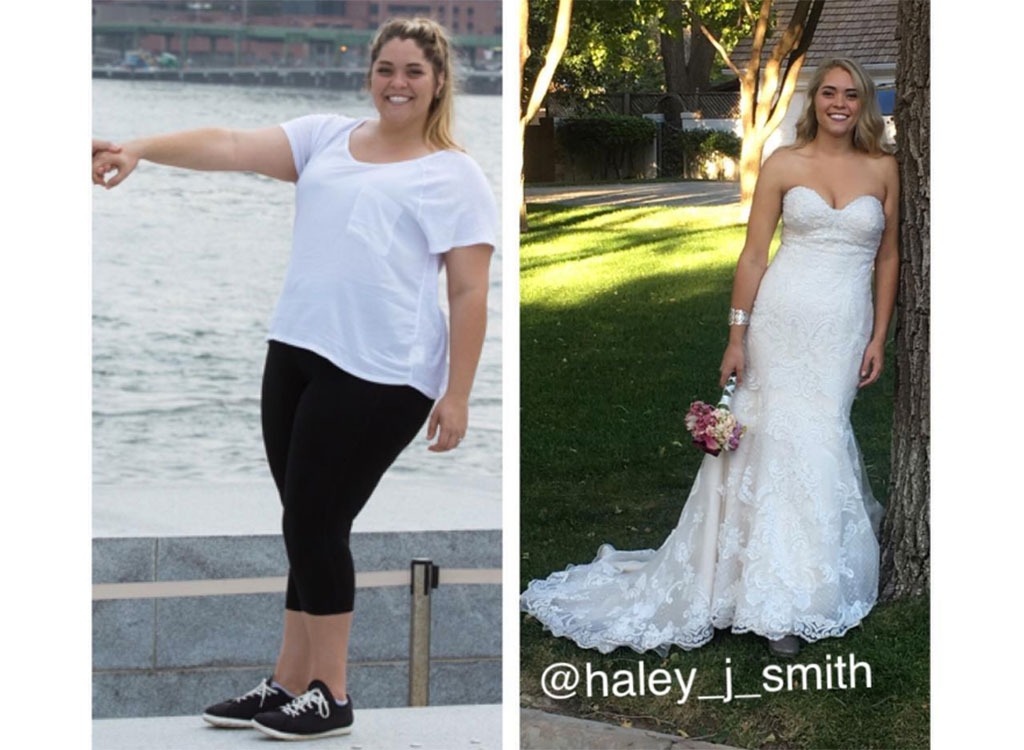 After seeing her engagement photos, Texas bride Haley J. Smith set off on a weight loss journey that resulted in a 100-plus pound weight loss in 15 months. How did she do it? She enlisted a workout buddy (her husband), tracked her progress, ordered smart at restaurants (and tracked her calories), cooked more, and ate a diet rich in protein (think salmon and chicken). Sounds do-able, right? For more on Haley's incredible transformation, check out The 5 Tricks One Woman Used to Lose 100 Pounds!
Megyn Kelly Swears by the F-Factor Diet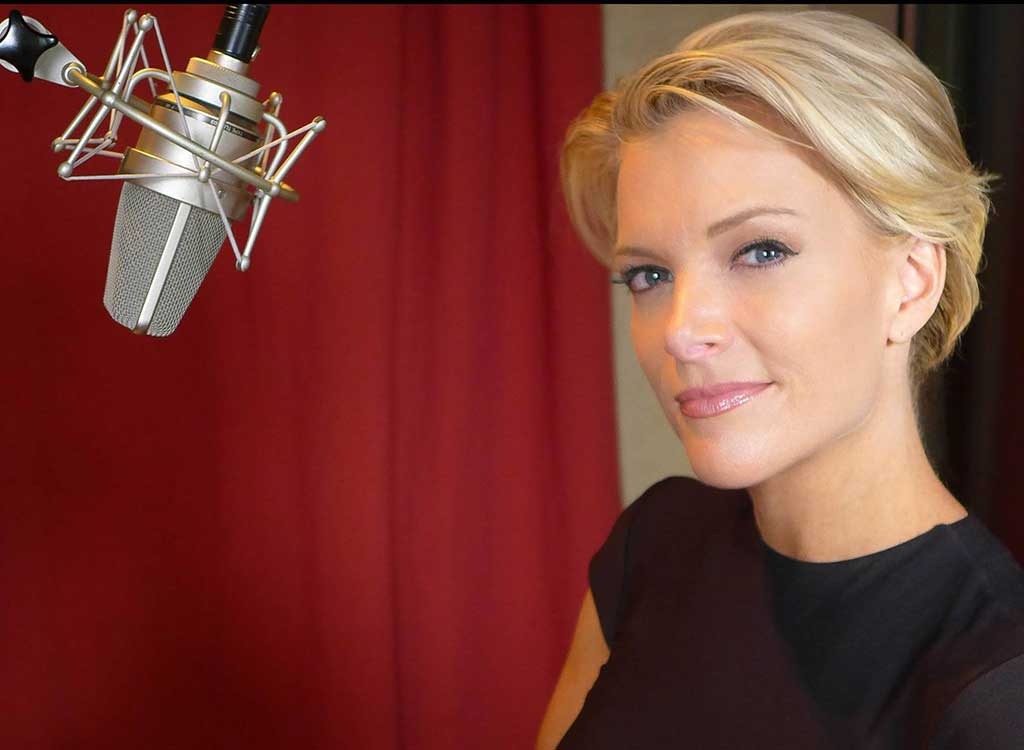 Megyn Kelly was in the spotlight for many things this year, not least of which was her reliance on a fiber-rich diet prescribed by celebrity dietitian Tanya Zuckerbrot to stay trim. In fact, the 40-something Fox News anchor not only praised Zuckerbrot's F-Factor diet and book on her show, she mentions it in her new book, Settle for More. Don't miss these 9 Ways Megyn Kelly Stays Slim at 45 for more insights into this star's slim figure.
Guordan Banks Drops 70 Pounds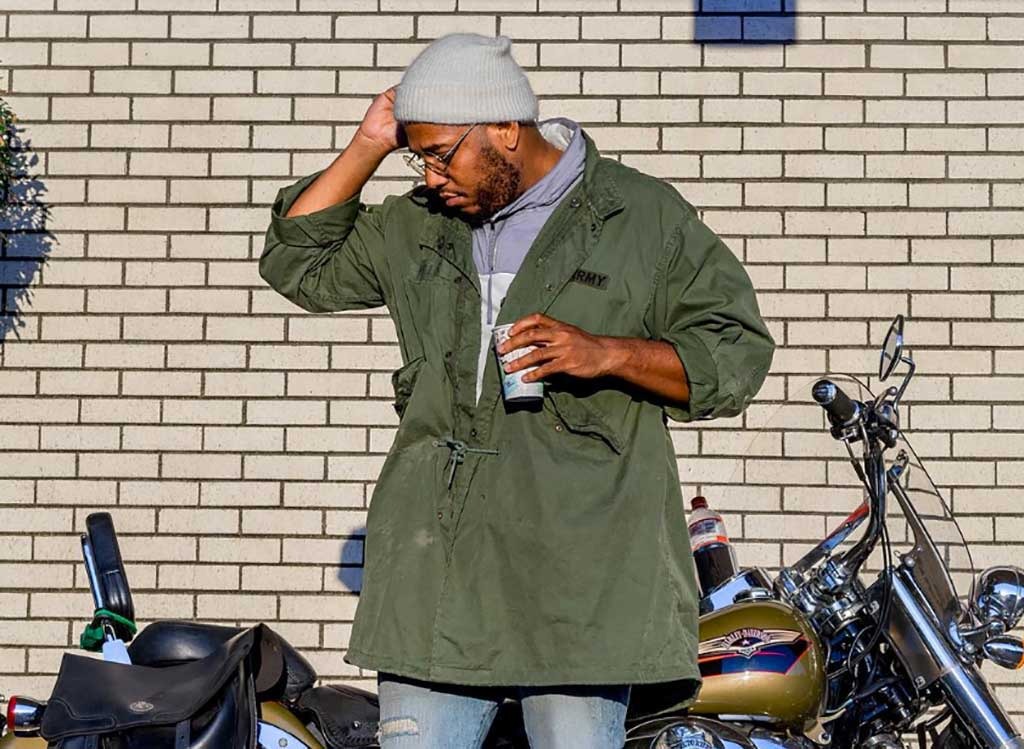 Singer-songwriter Guordan Banks started his weight loss journey in 2015 and he's now down 70 pounds. Banks, who is behind the #1 single "Keep You In Mind," says he credits his weight loss with moving more (he's a fan of basketball), cutting out certain foods (like soda, bread, and fried foods), and opting for a diet full of water and lean protein (like fish and vegetables). Check out these 23 Ways to Accidentally Start Your Diet Today to see how you may be on a weight loss track you didn't even realize you were on!
Drew Barrymore Sheds 20 Pounds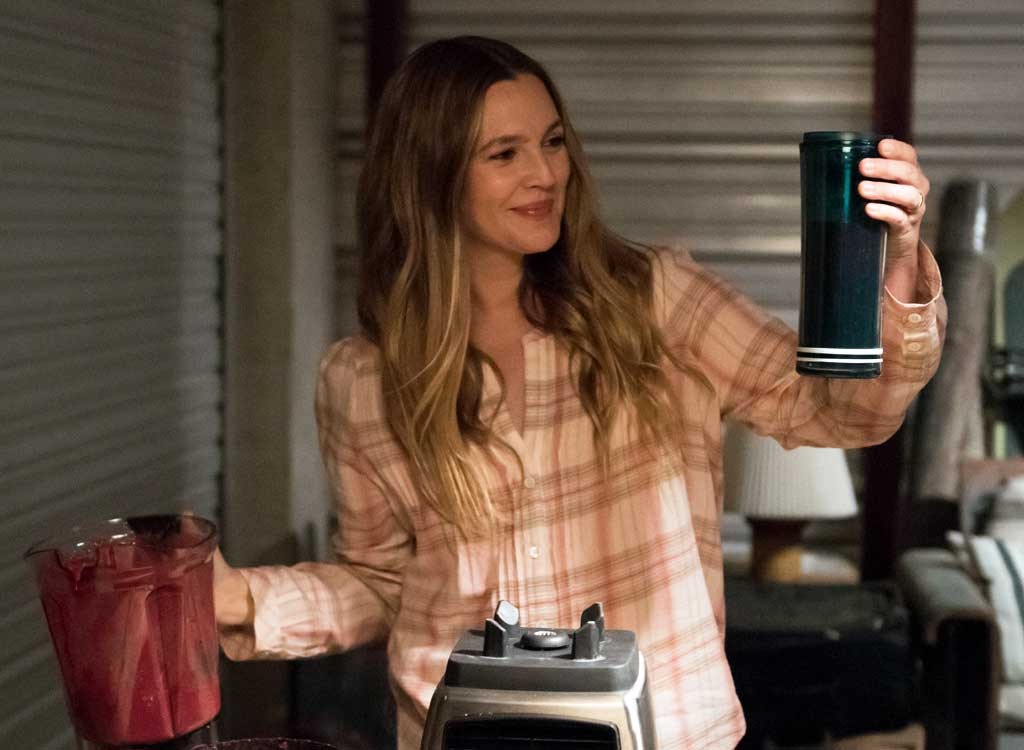 As we age, losing those extra few pounds gets all the more challenging since our metabolism slows down. But Barrymore worked with celebrity nutritionist Kimberly Snyder to go from 144 to 124 pounds, and she did it all while filming her Netflix show, Santa Clarita Diet. Snyder, who is the author of several books and a proponent of a daily green smoothie, prescribes vegan or vegetarian with her weight loss plans; Barrymore, a carnivore, followed Snyder's methods but added some protein like fish and chicken. Barrymore kept it real, though, when she admitted that she "dreams of pizza."
Adrienne Bailon Reveals Pre-Wedding Weight Loss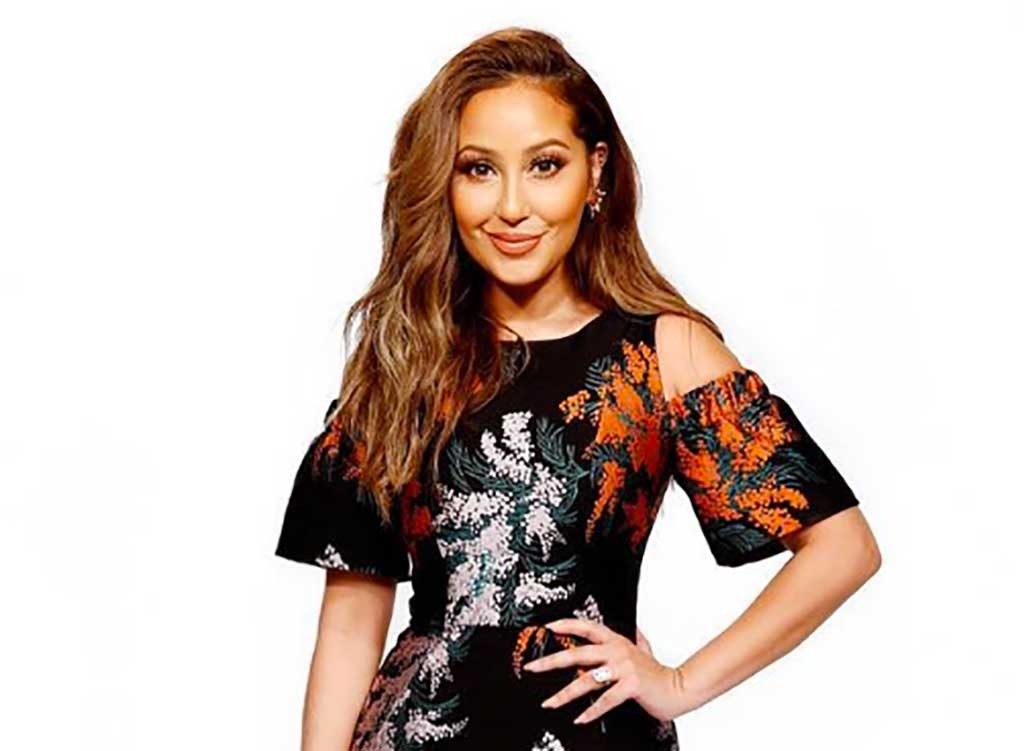 After headlines declared she might be pregnant (she was not), Adrienne Bailon embarked on a 15-pound weight loss, which she revealed on Instagram. "Well folks, I've lost 15lbs & counting! Can't stop. Won't stop. Focused! Ha. It's always tea time in my dressing room! Loving my detox with @fittea! Have you joined me?! Um, it's November 1st! The perfect time to start! Stay classy lol. XO." This post was also captioned "#ad" so we might want to take it with a grain of salt when she credits her Fit Tea with this pre-wedding weight loss.
Gabourey Sidibe Sets Out To Get Healthy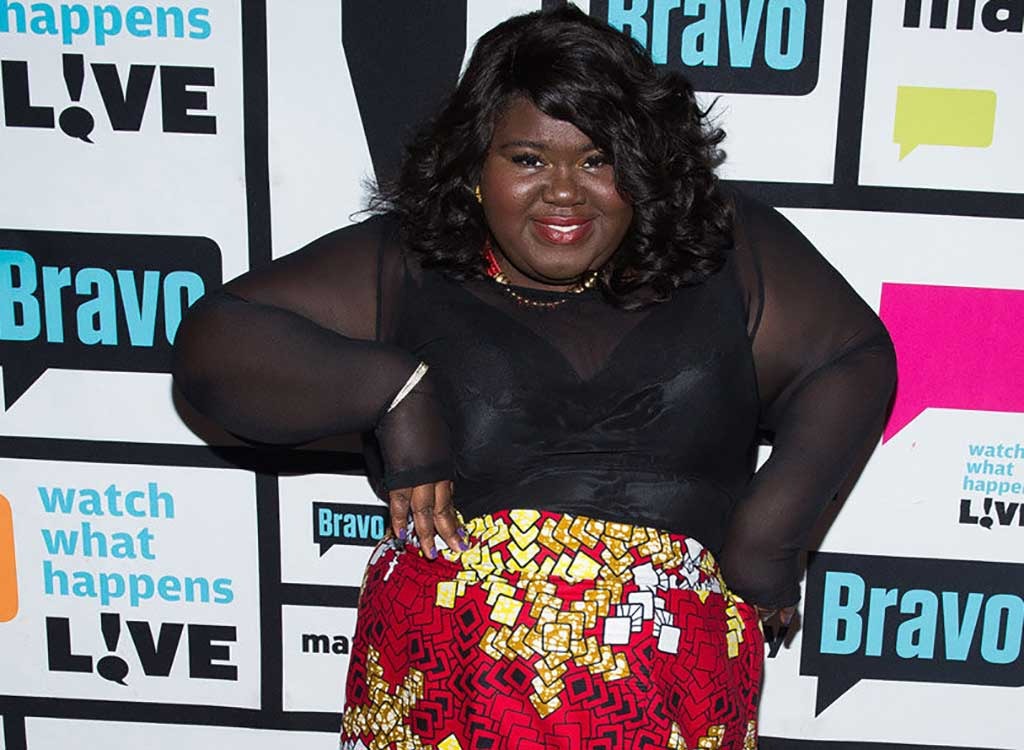 Gabourey Sidibe showed off her weight loss—estimated by some to be as much as 100 pounds—on Instagram in a snap from Watch What Happens Live's red carpet. While the star has been vocal about how much she suffered because of her weight growing up, she has yet to reveal exactly how much she lost and how. For someone who was accustomed to being overweight, we wonder if her motivation was anything that might be on our list of 33 Reasons to Lose Weight Other Than Fitting Into Skinny Jeans.
Oprah Backs Weight Watchers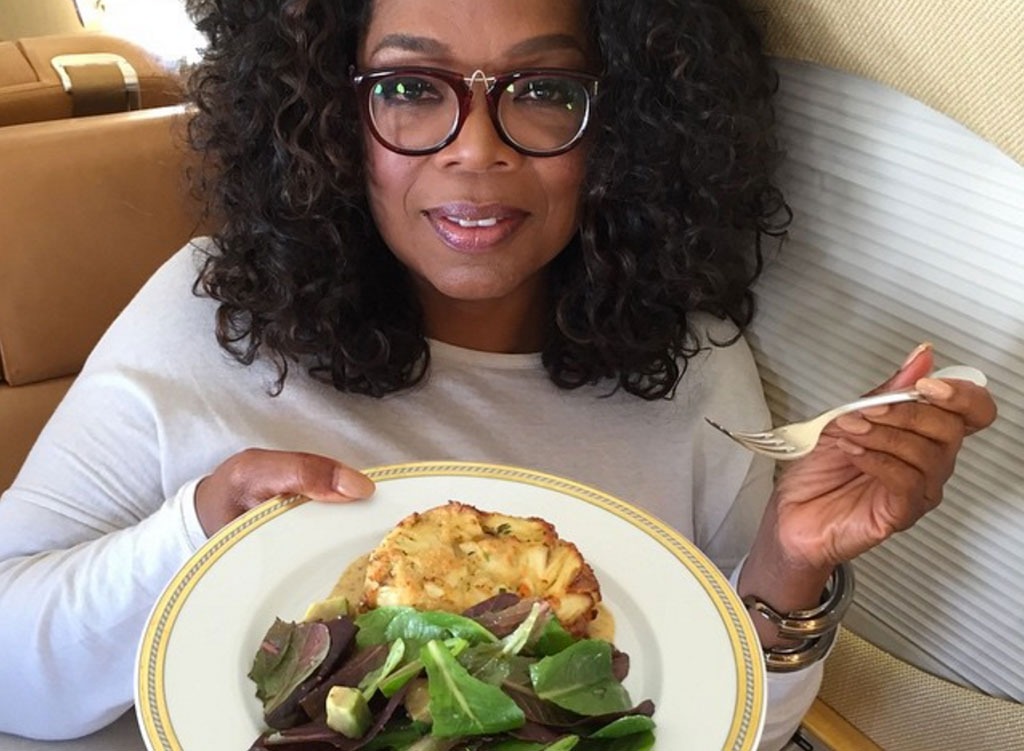 After buying a stake in Weight Watchers, the superstar influencer and media mogul once again set off on a weight loss journey. By mid-June, she showed off a 30-pound weight loss and wrote on Instagram, "Best Health report card ever! Total cholesterol 180. LDL 82. thanks to #wwsmartpoints #ClevelandClinic #AnnualCheckup."
John Goodman Is Almost Unrecognizable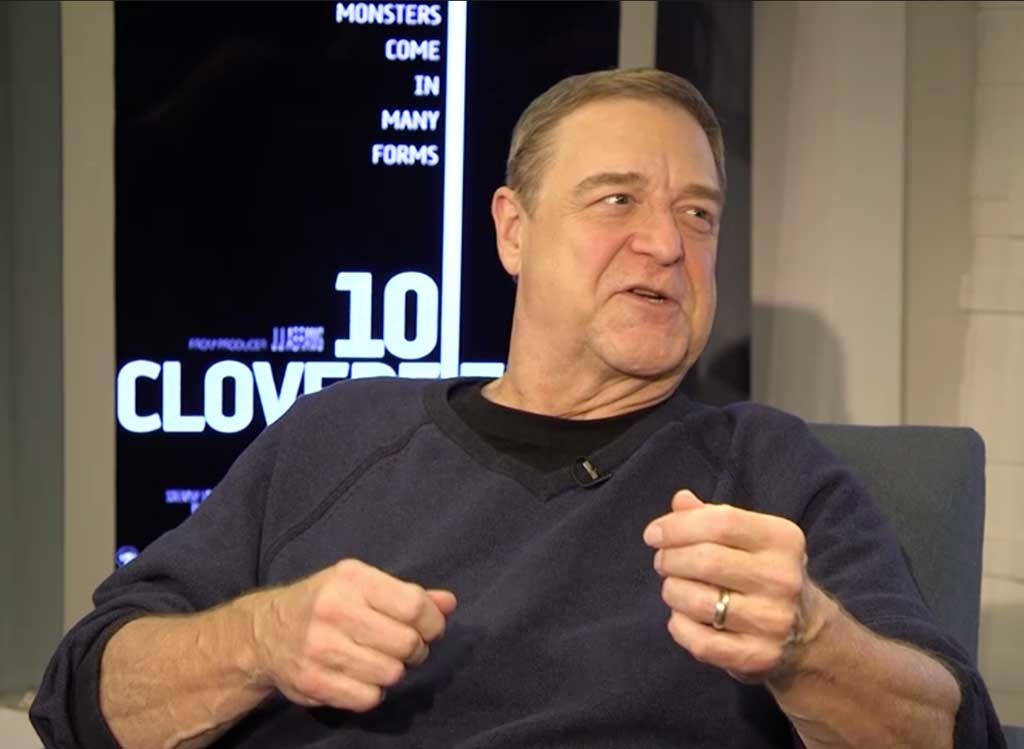 A 2014 knee surgery caused by his unhealthy lifestyle served as a wake-up call for 10 Cloverfield Lane's John Goodman, who in March 2016 shocked fans when he showed up at LAX looking thinner than ever. It has been an ongoing journey for the actor; Goodman credits the tried and true method of diet and exercise for his newly svelte physique.
Lunch Lady Loses 100 Pounds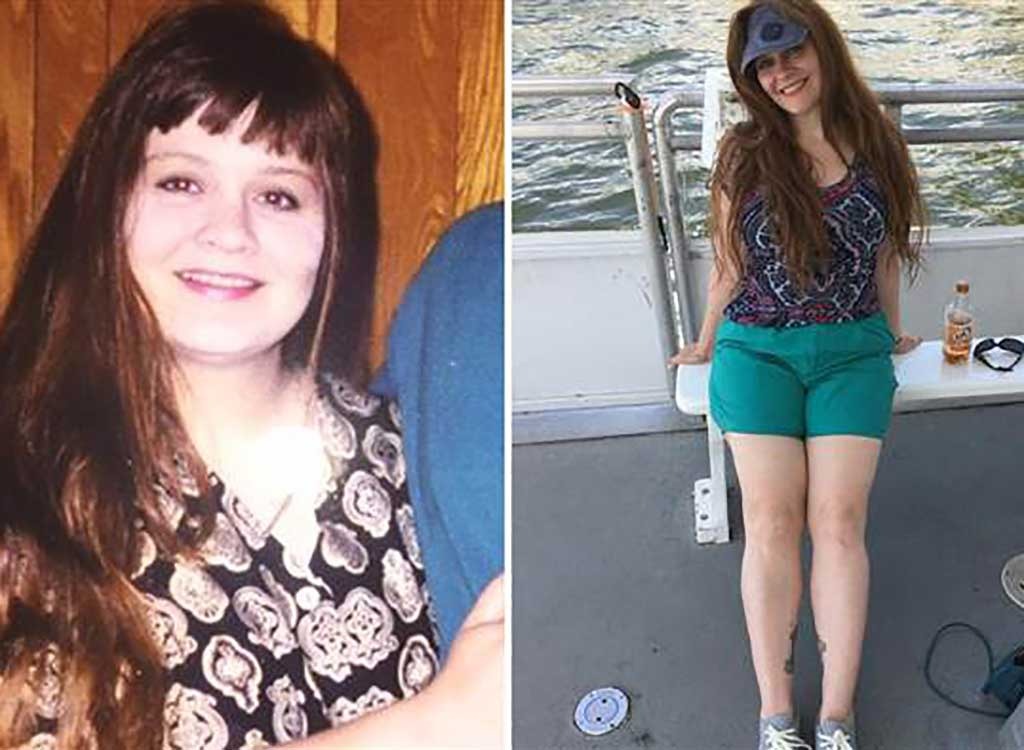 In the fall of 2015, 260-pound Tammy McRae, who works at Carver Elementary School, decided she was going to lose weight. Instead of eating donuts for breakfast and frequenting Wendy's and McDonald's, she started eating off her cafeteria menu—and the results were staggering. For breakfast, her diet typically includes fresh fruit and cereal; lunch has a menu of things like broccoli and cheese, a baked potato, and boneless chicken wings. At night, she says she has a little bit of fruit or a little yogurt. By September 2016, McRae weighed in at 160 pounds and garnered some much-deserved attention for her resourceful strategy. Speaking of lunch, get some smart tips with these 18 Lunch Rituals to Help You Lose Weight.
Widow Heals Emotional Wounds Through Weight Loss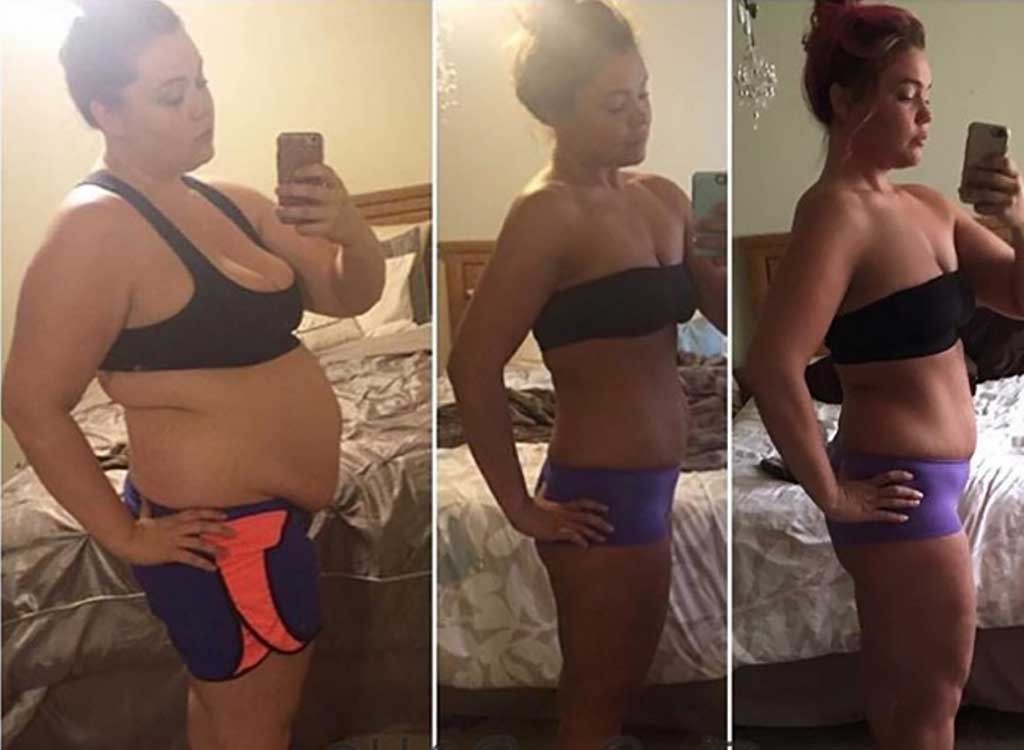 After her husband took his life in 2015, Justine McCabe ballooned to 313 pounds. With the support of her friends and family, McCabe began documenting her 124-pound weight loss journey on her Tumblr page, taking daily selfies (she now updates via Instagram @HairStarGetsFit). How did she do it? Motivated by the daily selfies, she got a gym membership, worked out six days a week and ate clean. She also challenged herself and faced her fears by doing things like skydiving, traveling abroad alone, and climbing the Eiffel Tower. What made this story so great is that it's not only about weight loss but about emotional healing, which is why McCabe uses the hashtag "#Ichoosetolive." Now that's a weight loss mantra we love!
Penn Jillette Lost 100 Pounds Eating Potatoes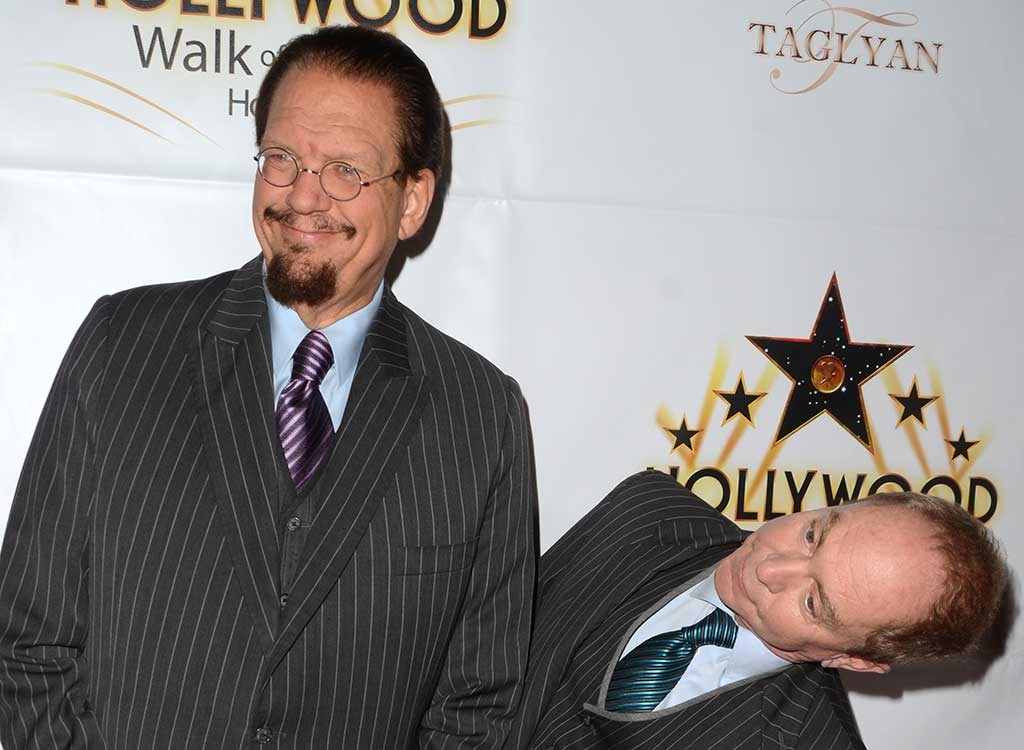 Comedian and magician Penn Jillette released his book Presto!: How I Made Over 100 Pounds Disappear this year, in which he chronicles his weight loss journey. His efforts kicked off in a very unconventional way, though; he ate nothing except potatoes for two weeks. About five naked potatoes a day to be exact, which resulted in an 18-pound weight loss. After that, he ate nothing besides vegetables for three months. He now follows a diet with no animal products, processed grains, or added sugar or salt—and has kept the weight off. The lesson of story? Do what works for you, as long as you get to a healthy, sustainable place eventually!
Rob Kardashian Begins His Journey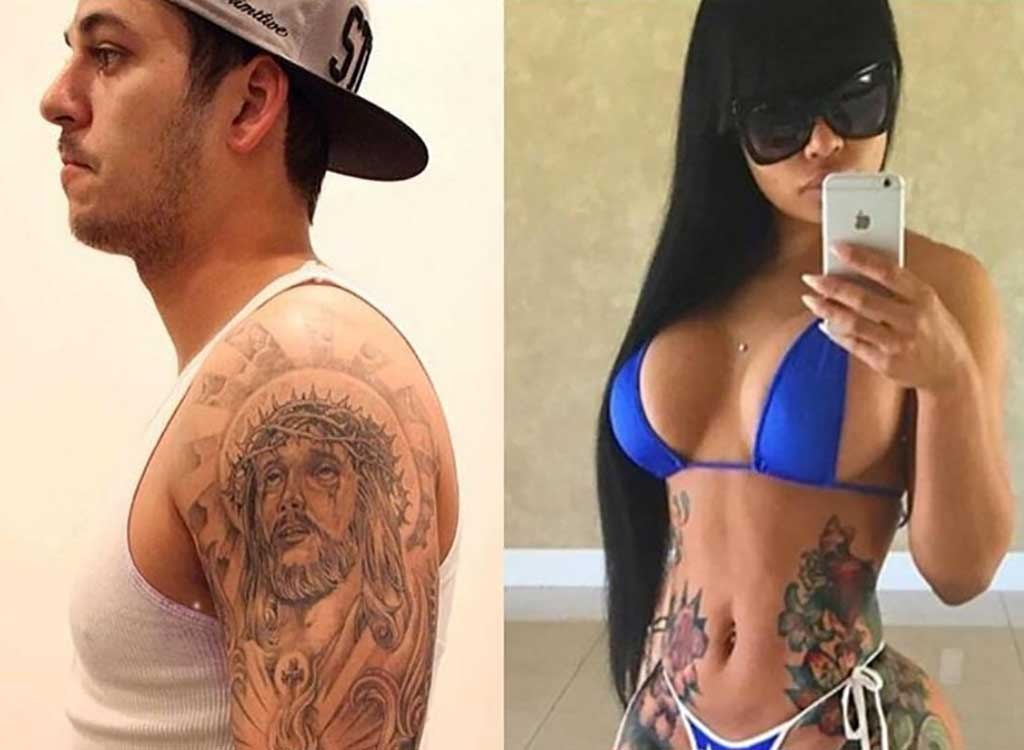 In a recent episode of Rob & Chyna, Kardashian says, "I'm not comfortable in my skin. I'm not comfortable with this weight. So, I feel like I'm not happy with anything I do right now." The reality star was reportedly around 300 pounds at his heaviest, and my how things have changed! He recently posted the above snap on Instagram saying: "Oh yeah we snapping back lol,,, baby will be here in 4 weeks and I'm done with carrying this pregnancy weight me and my baby gonna be righttttttt ,,, MOTIVATION TIME‼️ we almost there Chy FAAAAACK Chy looks so bomb here aghhhh ." Moreover, his type 2 diabetes is in remission, thanks to a low-carb diet and doing cardio at least five times a week.
New Zealand Woman Gets Honest About Weight Loss
New Zealand woman Simone Anderson has been chronicling her weight loss journey on social media—and after some backlash that claimed her images were Photoshopped, she posted a very honest image showing the excess skin gathered around her torso. Then, months later, she shared an unforgettable "before and after" comparison of her dramatic skin removal surgery.
Jonah Hill Gets In Shape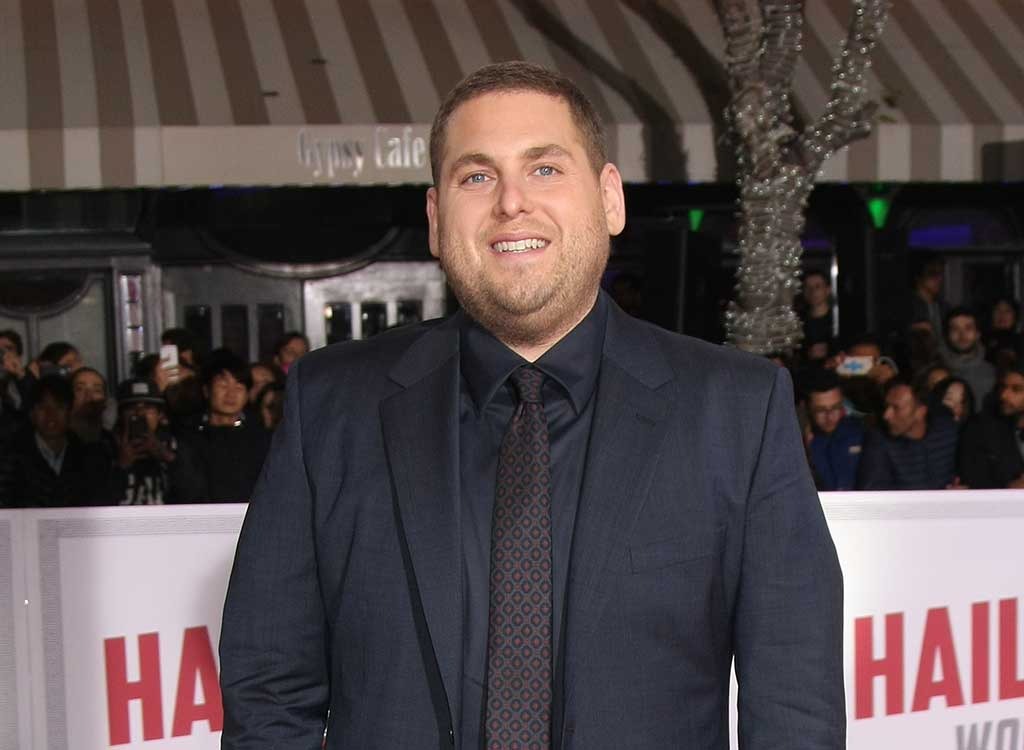 The comedian has seen his weight fluctuate over the years (he lost weight for his roles in Moneyball and The Wolf of Wall Street, but soon gained it back); but this summer, Hill seemed to be thinner than ever. Dr. Philip Goglia, who worked with the star, revealed that Hill would send him pictures of his food to prove that he was on track and eating healthy things like protein-rich salmon and eggs. Speaking of, find out the 26 Things You Need To Know Before Buying A Carton of Eggs now!