Weight-Loss Secrets from Celebrity Chefs
Teenagers and celebrity chefs have more in common than you might think: Both groups spend all day around delicious food while seemingly packing on little-to-no weight.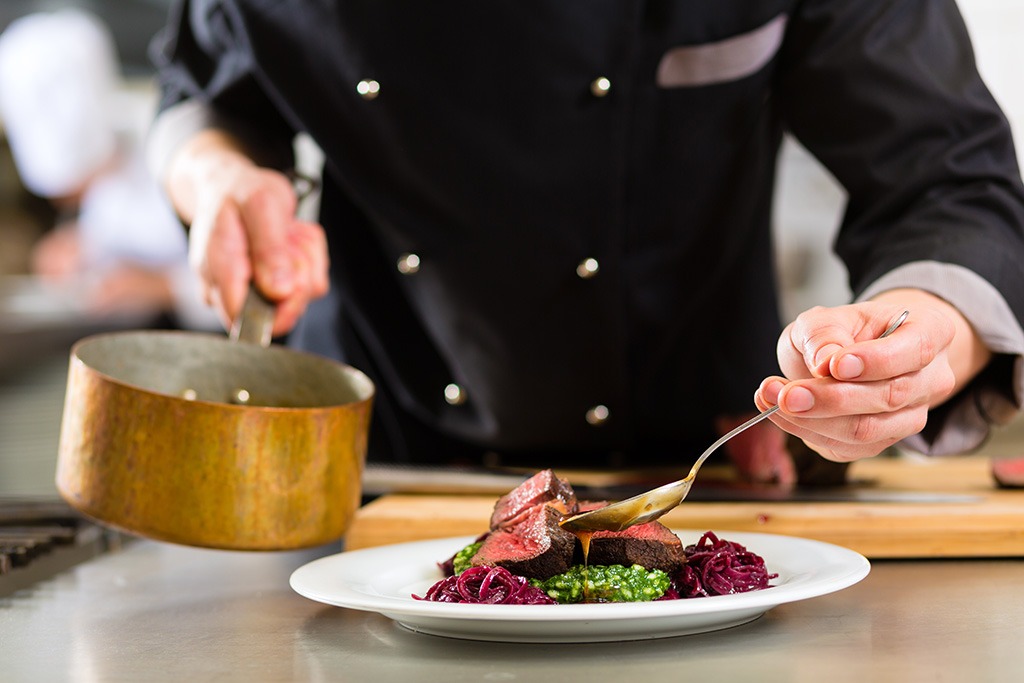 While the former tends to couple up with soda and chips, the latter spends their days surrounded by drool-worthy pastries and mouthwatering entrees. It hardly seems fair. But don't just sit back and envy them—learn from their experience. To help you lose weight and lean out — without giving up your favorite foods — we've tracked down some of the culinary world's top talent and asked them to dish out their best advice. Read on to get in the know and start cooking your way skinny today.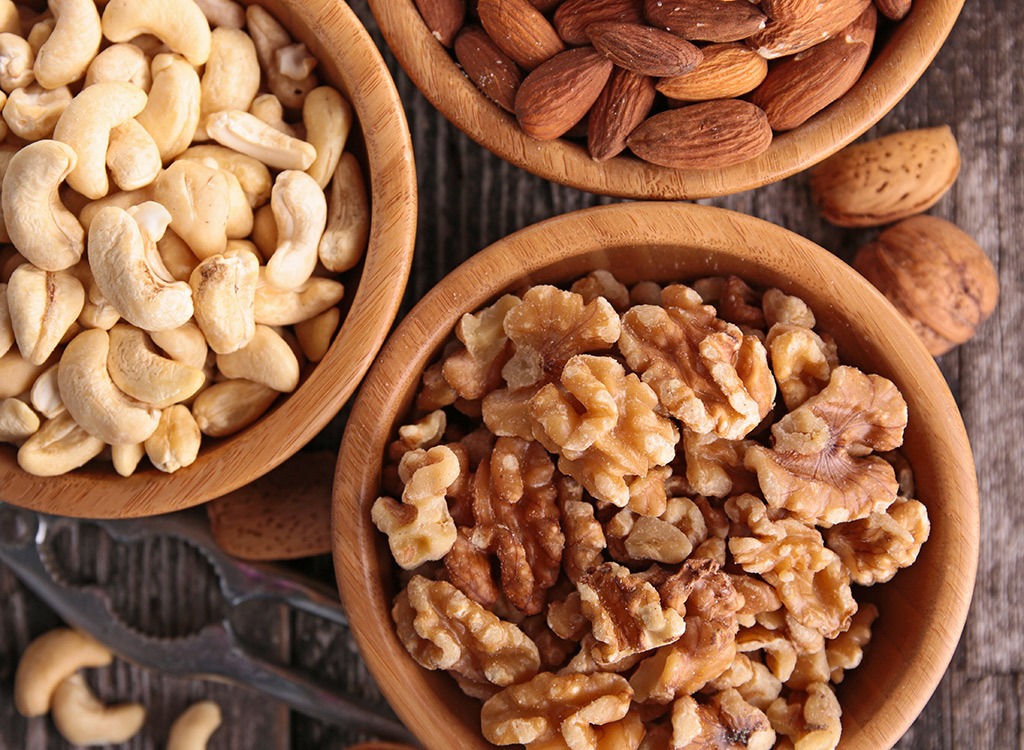 Be Prepared
"Since thirst is often mistaken for hunger, I never go anywhere without a bottle of water. I also always carry a healthy snack. Walnuts and low-sugar protein bars are two of my go-tos. These tactics have helped me maintain my 70-pound weight loss." — Chef Devin Alexander, NBC's The Biggest Loser and New York Times bestselling author
Get Spicy
"Don't be afraid to experiment with fresh herbs, garlic or spices. Adding them to your food can make a world of difference in terms of flavor and they don't carry sodium or calories — it's a win-win." — Paula Hankin, Manhattan-based chef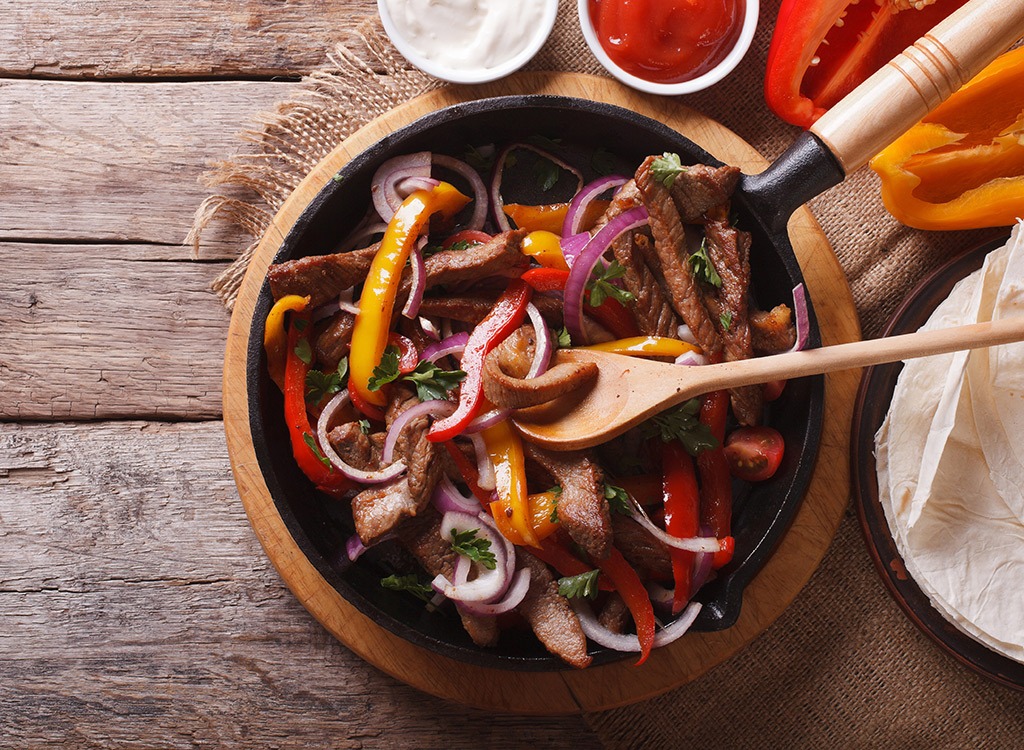 Healthify Your Indulgences
"I will never lose my palate for Indian food but realize the need to make it more healthful. I tend to stay away from heavy rich sauces, and instead, use exciting spices like cumin, turmeric, and ginger to get the desired flavor — without the excess calories. I'll also substitute simple starches for complex grains like red quinoa or amaranth. This adds a unique texture, a new type of flavor and provides a bit of vegan protein." — Akhtar Nawab, former Iron Chef contestant and executive chef and partner of Indie Fresh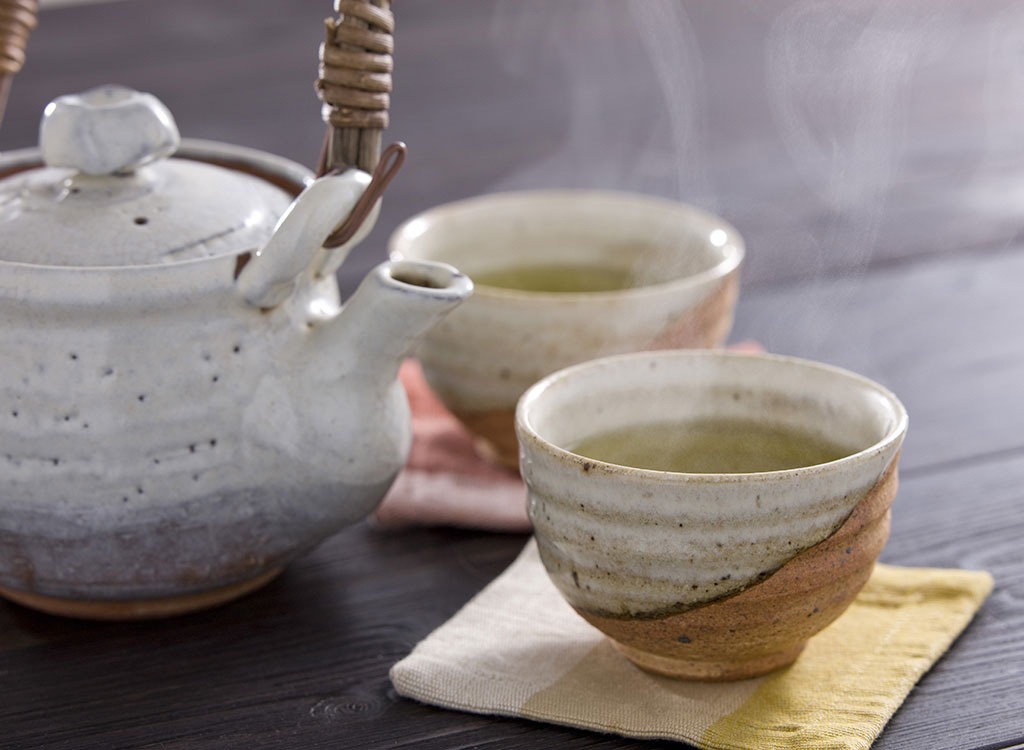 Mix and Match
"I like to play chef — even with my tea! Green tea has so many health and weight loss benefits, but it's not very sweet. To make it more palatable without adding sugar or calories, I mix it with a fruity passion fruit or pina colada tea; this makes it much more tasty. For a 'sometimes' treat, I'll mix in a packet of Stevia." —Chef Devin Alexander, NBC's The Biggest Loser and New York Times bestselling author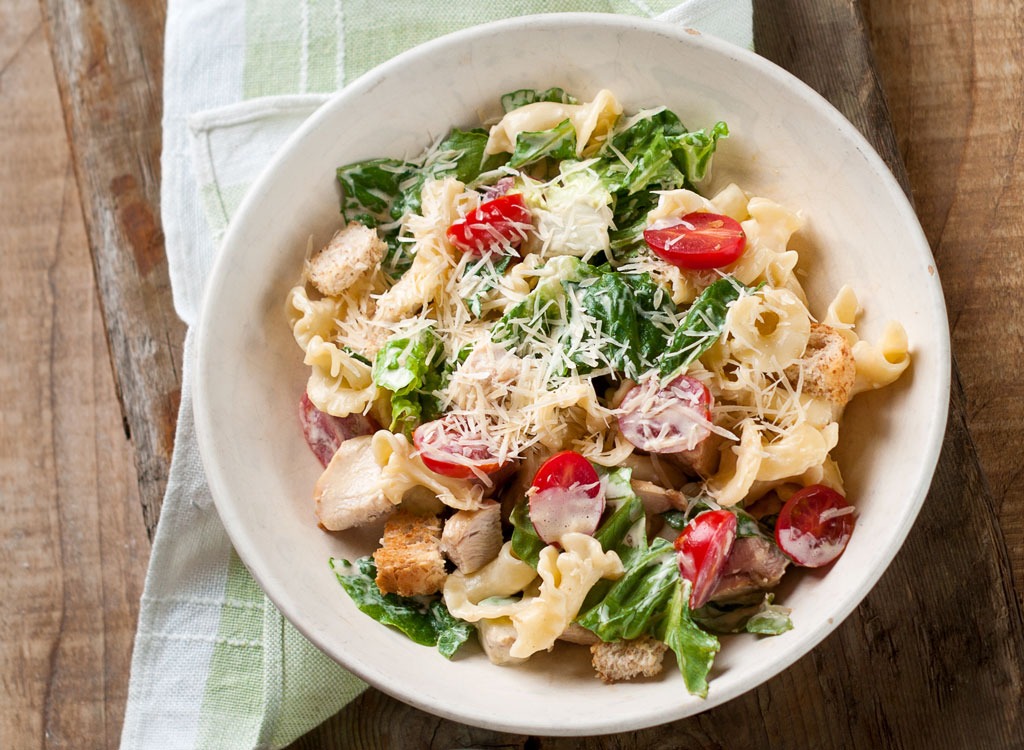 Everything in Moderation
"My philosophy on healthy eating is to enjoy everything in moderation. For instance, I love cooking with fresh herbs and spices instead of heavier cheeses and butter, but I can't live without my favorite Grana Padano Cheese. Cooking and eating should be fun; add your own personality, flavor and twist to it, but make sure it aligns with your lifestyle." — Fabio Viviani, chef and Top Chef alum
"I'm an 'everything in moderation' kinda guy. I absolutely do prefer to indulge, but after spending entire days sampling pastries and cakes at Carlo's Bakery, I need to be a bit more mindful of making healthier decisions. You can't go wrong with using quality healthy fats like really good olive oil over vegetable oil. When you're baking and a recipe calls for fruit preserves, just use fresh fruit in its place. It will taste better and you'll feel better." — "Buddy" Valastro, a.k.a. The 'Cake Boss'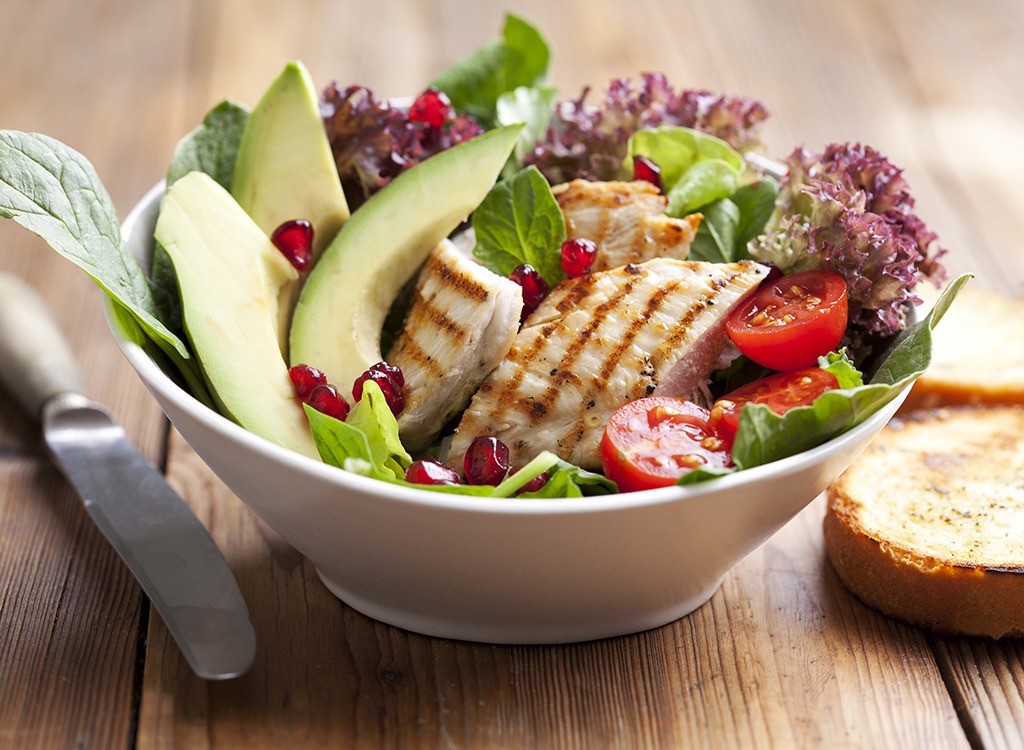 Load Up Your Fridge
"Despite what some people may believe, healthy eating doesn't require complex recipes — or any recipes at all. I make it a point to cook a lot of lean proteins, veggies and a high quality grains like quinoa so when my day slips away, I always have healthy pre-cooked foods on hand to throw together to make a meal." — Chef Devin Alexander, NBC's The Biggest Loser and New York Times bestselling author6254a4d1642c605c54bf1cab17d50f1e
"When I'm working with a client who is particularly busy, I always suggest keeping Protein Bowl ingredients on hand. I might recommend salmon and chicken as healthy lean proteins, and then I'll instruct them to pair their meat of choice with leafy greens, a hard-boiled egg, sliced fruit, and nuts or seeds. If everything is prepped ahead of time, all they have to do it throw the stuff into a bowl before they eat. It's so simple and quick!" — Paula Hankin, Manhattan-based chef
Simplify Your Cooking Philosophy
"Eating vegetables is a cornerstone of just about every healthy diet. Change your preparation methods up often so you'll continue to be excited about eating well. For example, charring broccoli and then finishing it with lemon juice and chili flakes adds a different dimension than say, steaming. If you like beets, roast them in sherry or red wine vinegar, garlic, onions and black pepper. The sherry vinegar adds depth, sweetness and more of a savory flavor while the red wine vinegar adds a more marinated salad flavor." — Chef Louis Maldonado, winner of Bravo's Last Chance Kitchen and Top Chef alum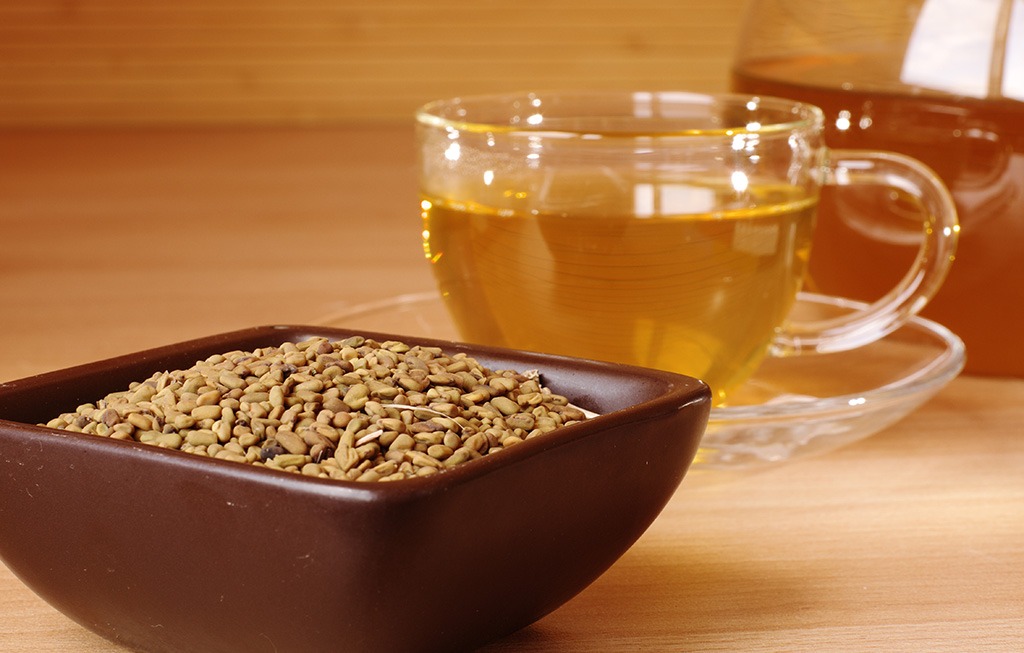 Ward off Hunger
"Soak a teaspoon of fenugreek seeds in two cups of water and leave it overnight. First thing in the morning, drink the water and eat the fenugreek. Although it will be a bit bitter, it helps curb appetite and aids detoxification. This tactic has been used since ancient times as an Ayurvedic or natural treatment and it's just now beginning to gain mainstream attention." — Maneet Chauhan, resident judge on Food Network's Chopped
MELT UP TO 10 POUNDS IN ONE WEEK!
WITH OUR BEST-SELLING NEW DIET PLAN, The 7-Day Flat-Belly Tea Cleanse! Test panelists lost up to 4 inches from their waist! Available now for Kindle, iBooks, Nook, Google Play, and Kobo.