10 Life-Changing Tips from Weight Loss Retreats
How would you like to learn all the secrets from the country's most-renowned weight-loss retreats–without having to take weeks off of work?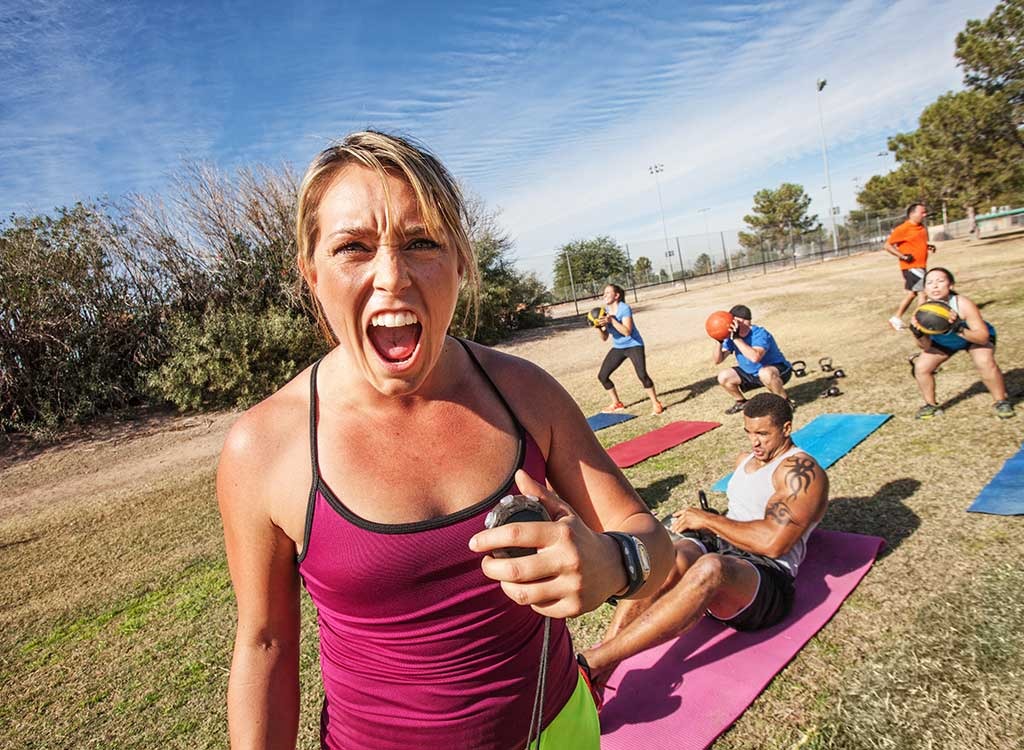 Growing up, you might have heard about "fat camps." Not only have we reconsidered that approach to health (phew!), but the wellness industry has completely revamped its efforts into some pretty cool programs and destinations. Checking into one of the many wellness, yoga, and weight loss retreats is now one of the trendiest—and effective—things you can do for your body.
"Fitness retreats are a great way to jumpstart a healthier lifestyle, mix up a tired routine, and take your fitness level up a notch," says Stacy Schwartz, co-founder and CEO of Ketanga Fitness Retreats. "And having an expert on site to guide you through workouts in a small group setting has proven to be extremely motivating and empowering." But since we can't all make it there, we've contacted experts from these programs and pulled their best secrets out of them! Read on for everything you need to know about how their clients get fit, lose weight, and change their lives—long after the last and brutal burpee. Once you've memorized these smart moves, add these 15 Best Foods for Flat Abs from a Celeb Trainer to your grocery cart!
Go Half-Way in the Beginning
Those rock hard abs won't be built in a day—but you don't have to be hardcore about your new habits right from the get go. Julie Odato, certified personal trainer and Program Director at Jump Start Retreats in the Catskills, says staying on a diet is the hardest part—but staggering the days for her clients is the trick to get them to stick to it in the beginning.
"Alternate days of your new diet plan with your normal eating habits," she advises. "For example, do the new plan Monday, Wednesday, Friday, and Sunday, and observe your regular habits Tuesday, Thursday, and Saturday." You can also apply the same principle when it comes to adopting a healthier exercise routine. "At the end of the first seven days," she says, "you will have improved your eating habits over half of the days of the week and will feel ready to launch into week two!" The high you get from keeping it going for several weeks—not to mention the better body image—will eventually help you crowd out the bad eating patterns with even more good ones—and your half-way will most likely turn into an all-the-way kind of life. You know, like these 30 Healthy Habits Fit People Live By!
Keep Your Focus on Actionable Goals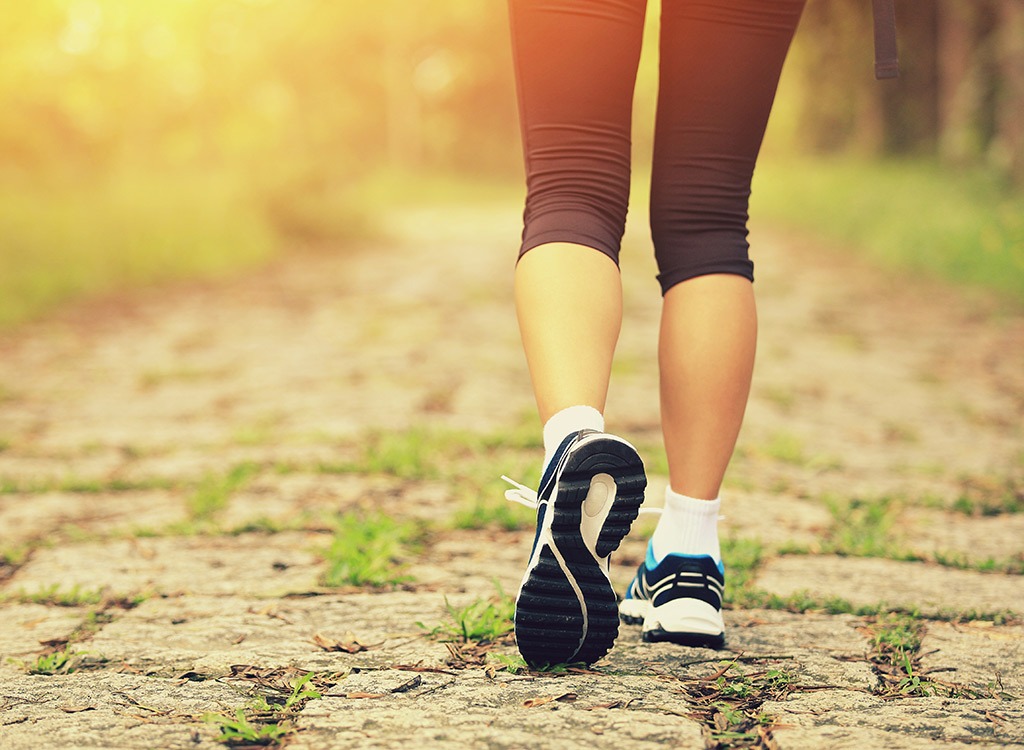 Once you've gotten into the swing of a healthier routine, it's easy to then center your goals around the number on the scale. Don't. Instead, make your moves action-based. David Chesworth, fitness specialist at Hilton Head Health (H3), a world-renowned weight loss destination on Hilton Head Island in S.C., explains: "I hear 'I want to lose 20 pounds,' all the time. But this is not a goal that easily sets you up for success. Make your goal something like going for a 30 minute power walk or always going to your favorite Zumba class after work on Fridays." As soon as you finish each of these actionable things, you'll feel accomplished and fulfilled, according to Chesworth. Waiting to see what number comes up on the scale, though? It's far from a life-changing habit.
Listen to What Your Body Wants to Eat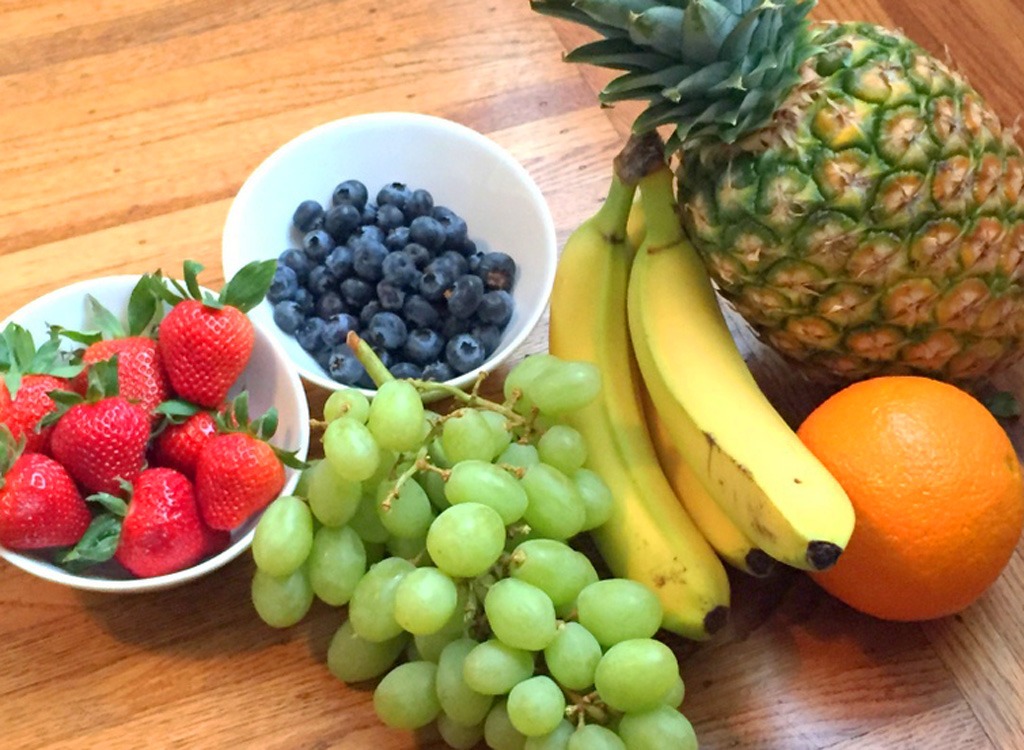 "When nourishing your body with foods, listen to what it needs," says yoga instructor Carrie Seyer, who has led CorePower Yoga retreats."Choose whole, unprocessed foods, but also allow for an occasional splurge or two to help maintain a healthy mindset. "Our bodies are intelligent and always asking for what they need to function optimally, whether it wants vegetables or even a bit of sugar, there's reasoning behind the cravings." While we're talking about it, find out What Your Cravings Say About You!
Be Practical, Not Perfect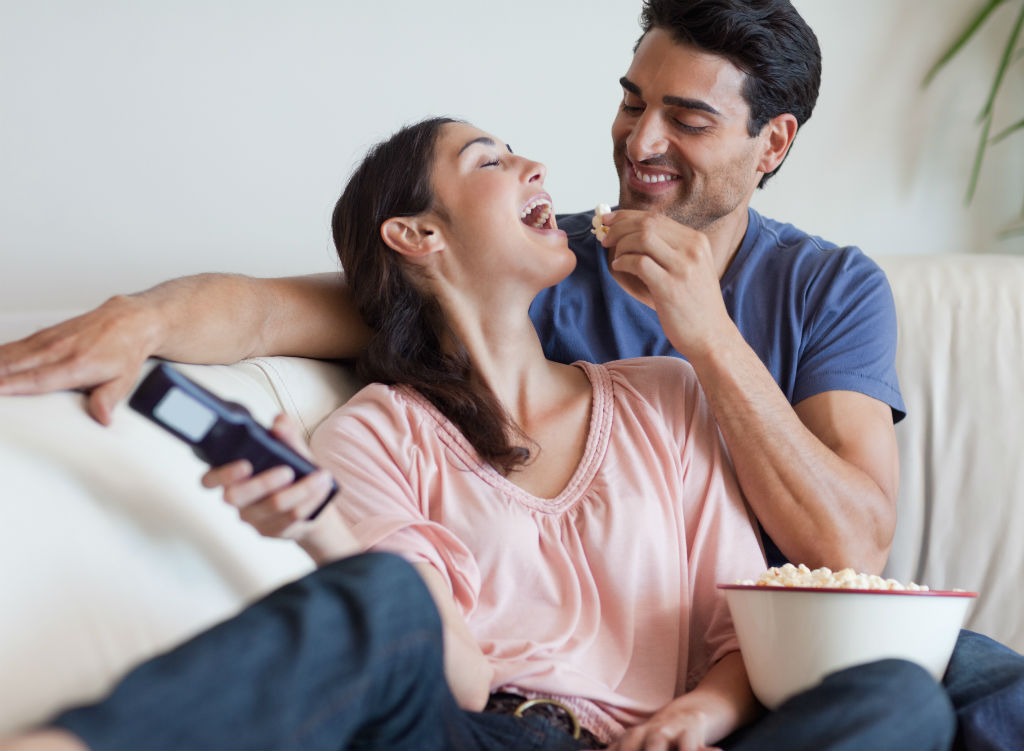 So, what exactly, you ask, should you eat? "Improving your eating habits is a process of being practical, not perfect," says Odato. "There are some specific foods that, realistically, you know you will not live without. So, work with that. Keep that food to once a week or once a month instead of failing at never [eating it]." Or indugle guilt-free with these 50 Best Snacks for Weight Loss!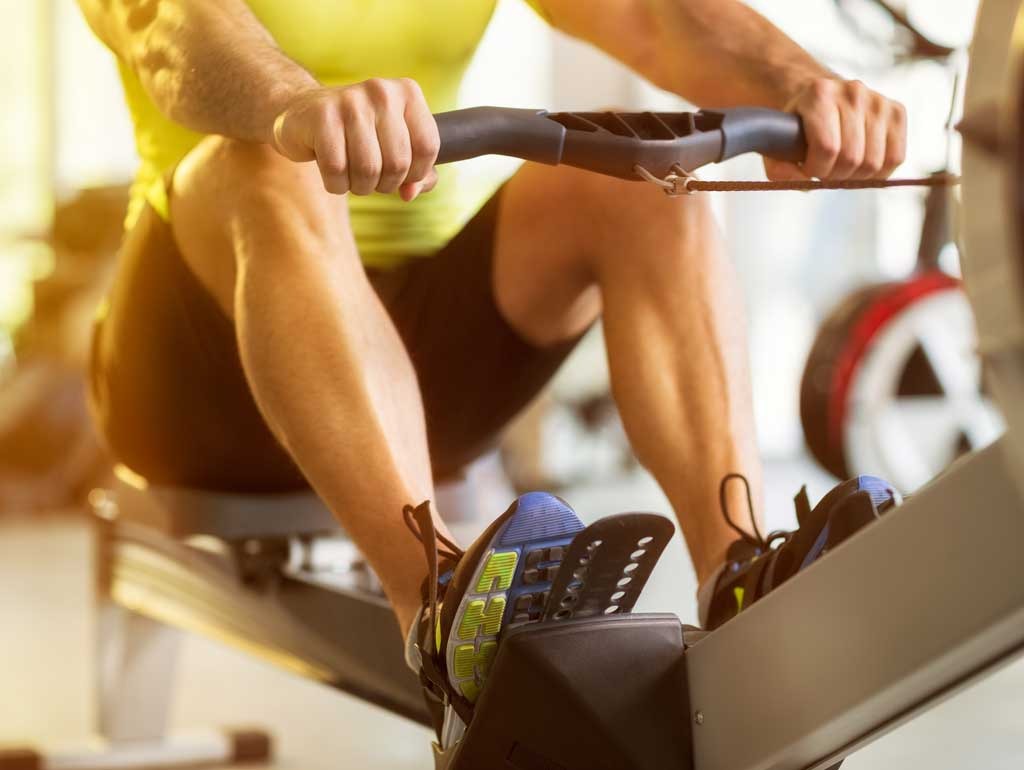 You think trying to get to the gym is tough? Try a week at the The Ranch 4.0 in Malibu. Alex Glasscock, the owner, says the daily routine consists of 8-10 hours per day of rigorous exercise, including four hours of morning mountain hiking and an afternoon full of exercise classes. "That includes core and ab work, weights, body toning and sculpting, daily group yoga sessions," he says. Since this kind of intense activity isn't feasible (or advisable!) at home, think of simple ways to add more activity into your day; it all adds up. "Incorporate walking into your daily routine—take the stairs, park the car farther away, and walk your dog," says Glasscock. "Vary your exercise routine so that you're always testing your body, too. If you love spin, don't do it seven days a week. Incorporate yoga, weights, and other activities to work your whole body."
To push yourself and keep track of your progress, consider using an online activity and calorie tracker, app, or even a Google doc. For example, guests at Whistler Fitness Vacations, an all-inclusive bootcamp vacation for women, are gifted a Fitbit and encouraged to hit their 10,000 steps a day once they go home—no matter how busy they are.
Find a Group of Supporters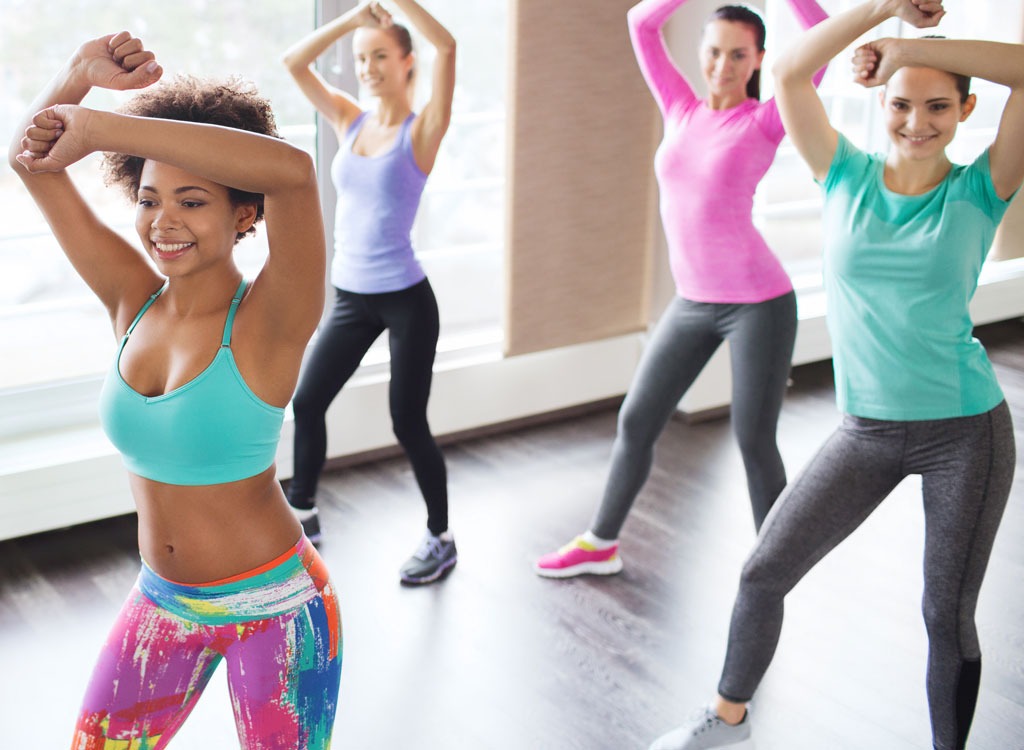 "One of the best parts of participating in a fitness retreat is being around likeminded people who are there to support you during and after the trip—and become your friends, too," Schwartz says. Numerous studies confirm that having a strong support group is vital to achieving and maintaining weight loss success, with those who are part of a social support network losing more weight than their solo counterparts. So, whether it's online at sites like Weight Loss Buddy or PEERTrainer, or finding a gym buddy who makes you accountable for showing up to your AM jogging date, go out of your way to create a weight loss support network that works for you.6254a4d1642c605c54bf1cab17d50f1e
Jumpstart Your Metabolism with Smoothies
"When starting your weight loss journey, give your digestive system a break for breakfast and lunch by drinking your meals [in the form of] 350-calorie, nutrient-dense smoothies," recommends Cat Smiley, owner of Whistler Fitness Vacations. "Intermittent fasting will sky rocket your metabolism and help you gain appreciation for food, starting with the evening meal." For 100+ creamy, delicious weight-loss recipes, pick up the New York Times best-seller, Zero Belly Smoothies!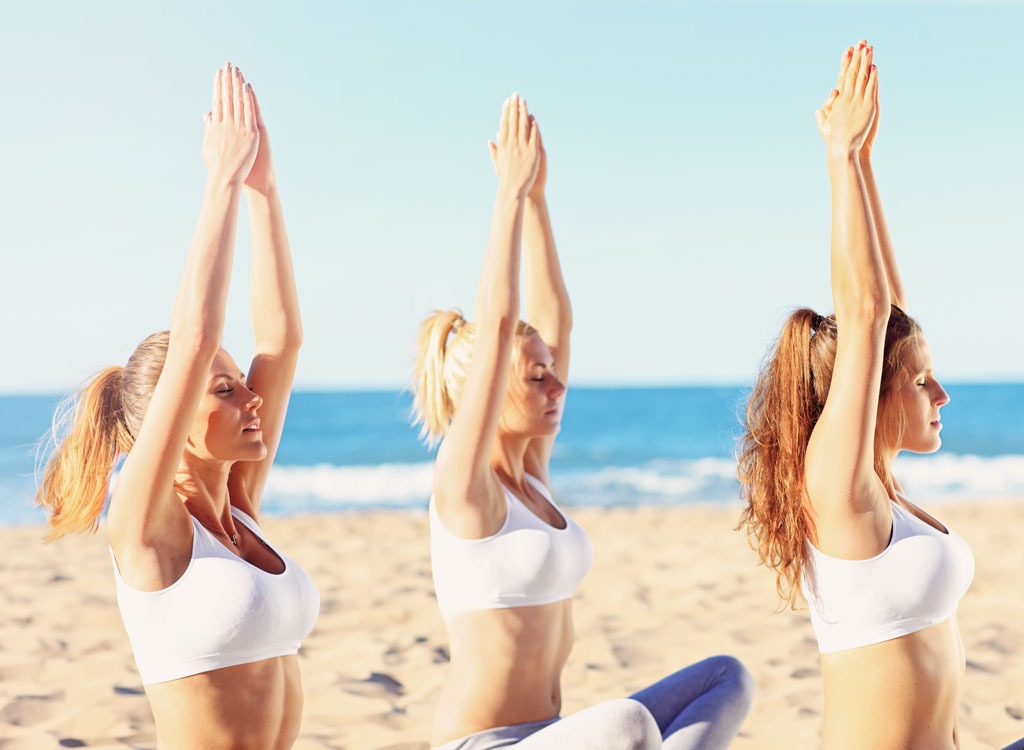 The goal is to exercise, even if it's in the evening—but if your schedule allows for or encourages a.m. workouts, then make that your designated time of day to get your sweat on. "Exercising in the morning speeds up the metabolism for the rest of the day, helping you burn that extra layer," says shares Kyra Montagu of Holistic Living and Yoga Retreats. And if cardio at 7 a.m. makes you want to cry, consider weaving in yoga on some mornings instead! "With yoga, you'll gain mental awareness that will help you maintain your healthy eating program throughout the day and making you less likely to fall off track." Also, don't miss these 18 Ways to Motivate Yourself to Workout in the Morning!
Meet Your Water Quota By Dinner Time
While doing all these life-changing tips, don't you dare skimp on the good ol' H2O! "Drink two liters of water before noon and two liters before 5 p.m.," advises Smiley. "Only after you've finished your water quota should you have your dinner. This will ensure accurate hunger cues and let you make smart portion choices." Another smart water tip: "Drink hot or warm water after meals, which helps digestion and metabolism," Montagu recommends.