6 Secrets You Never Knew About Wendy's
Those burgers are square for very important reasons.
When we're heading to the drive-through, we usually want our food fast, hot, and tasty. We're not really thinking about how it got into our hands or the years of history that went into planning, marketing, and creating that perfect hot burger and fries.
In the case of Wendy's, you might notice that smiling red-haired girl on all the signs, but not really know her significance in the grand scheme of Wendy's history. And those square patties, which are one of the iconic secrets to Wendy's success, what are those about?
In 1969, found Dave Thomas opened his very first Wendy's restaurant in Columbus, Ohio with just five items. Now, there are over 5,800 restaurants in the country and the chain is the number two fast-food chain in terms of sales in the U.S., just behind McDonald's.  Read on to discover some other secrets you might not know about the ubiquitous chain.
Wendy is not actually the founder's daughter's name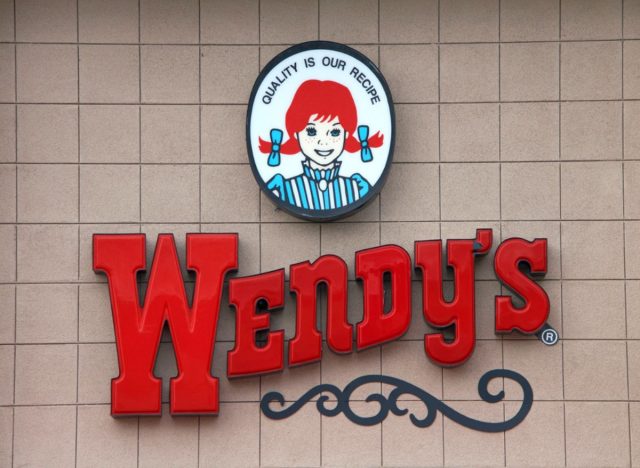 While many people know that founder Dave Thomas named the restaurant chain after his daughter, many don't know that her name is not Wendy. Her name is actually Melinda Thomas. According to Wendy's origin story, after considering all five of his children's names for the restaurant, he settled on Melinda's nickname, Wendy. The name came from a mispronunciation of her name by the younger children, Wenda, which eventually turned into Wendy.6254a4d1642c605c54bf1cab17d50f1e
Founder Dave Thomas regretted the name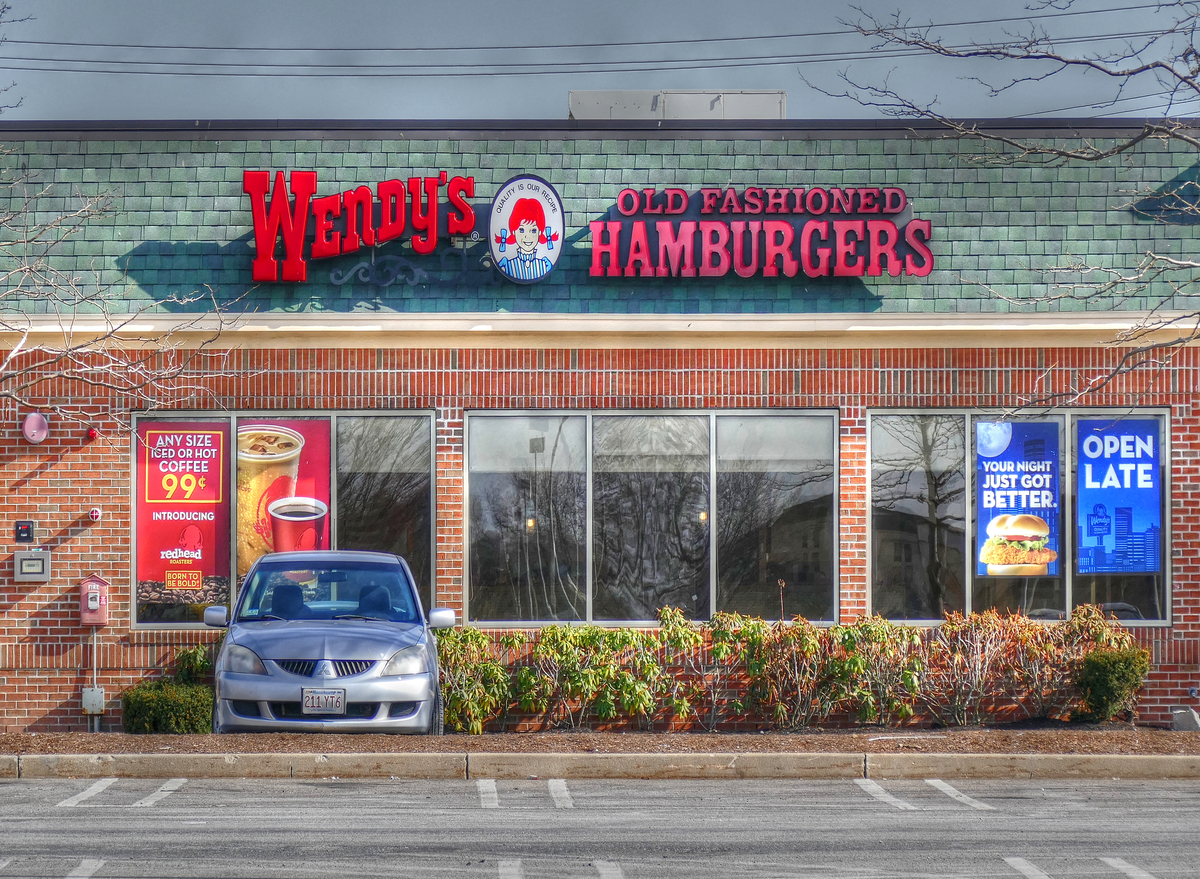 In a 2019 interview commemorating the chain's 50th anniversary, Wendy Thomas revealed that before her dad died in 2002, he told her that he regretted naming the fast-food chain after her. "He said, 'You know what? I'm sorry.' I asked him what he meant. He explained, 'I should've just named it after myself, because it put a lot of pressure on you.'" While she agreed that it was a lot of pressure, she said the name does have its advantages. "Sometimes if I need a reservation, it helps!"
Very little thought went into the iconic image of Dave's daughter
Wendy also revealed that her dad's idea for the restaurant's iconic image was spontaneous. She said he came home one day and snapped the photo that became the famous illustration. "He wanted a character because he worked for the Colonel at Kentucky Fried Chicken and knew how much that persona mattered. He said, 'Wendy, pull your hair up in pigtails.' So, I did. He got his camera and took pictures of me and my sister and said, 'Yep, it's going to be Wendy's Old-Fashioned Hamburgers.' That was it."
The chili is made of leftover hamburger bits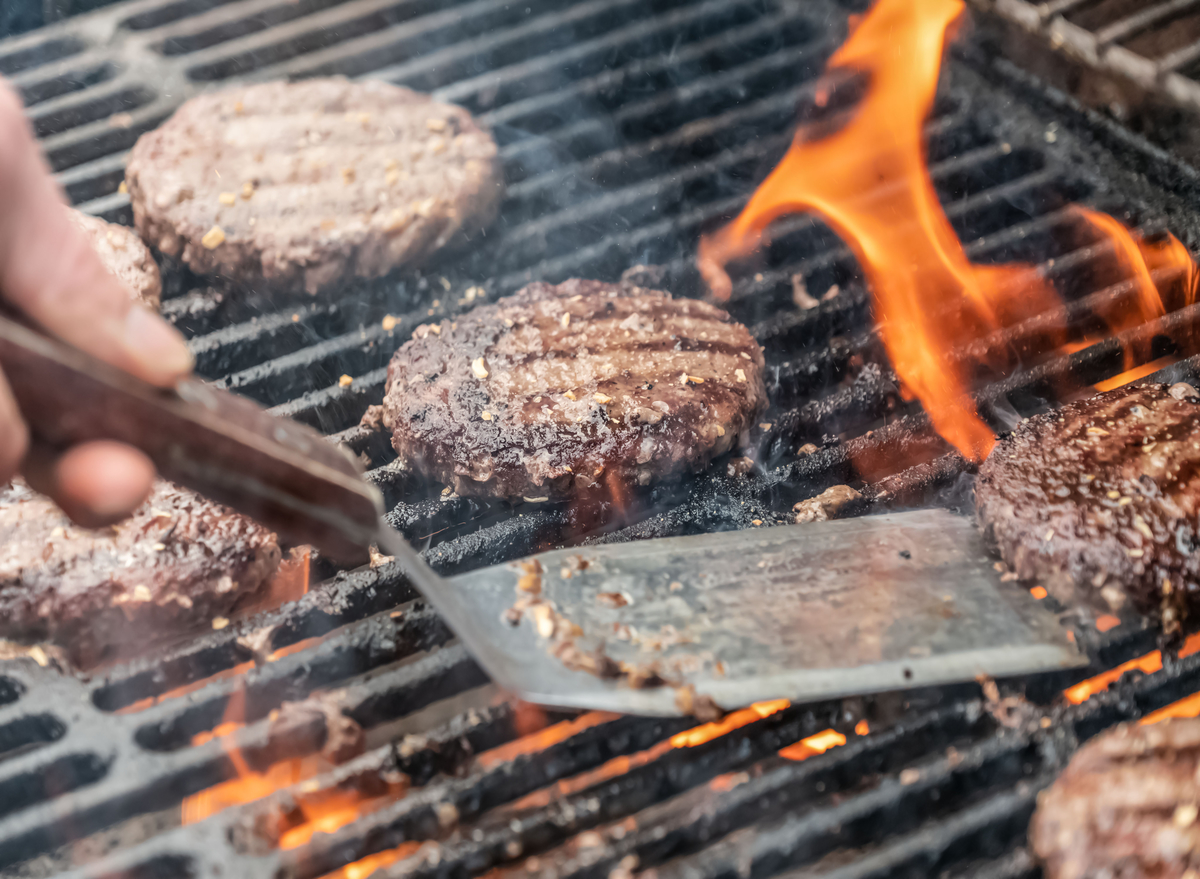 Chili was on the menu of the very first Wendy's. Though the chili has been slammed for being made of leftover hamburger bits, Wendy's website asserts that this is how founder Dave Thomas would have wanted it. "Dave knew his hamburgers would have a shorter shelf-life. He even asked himself, 'what do you do with the leftover hamburger?' The answer was simple: combine the beef we use for our hamburgers with a hearty helping of vegetables, chili beans, and a dash of spice."
Dave Thomas didn't graduate high school
Wendy's founder, Dave Thomas, didn't finish high school the first time around, but he earned his GED at age 61. Even though his restaurant chain became a massive success he didn't want to be known as a high-school dropout and considered it one of the worst mistakes he'd made in life, according to Business Insider.
Those square burgers have a secret message
Wendy's is known for its unique square-shaped patties. Dave had a few clever reasons for choosing a square burger over the traditional round patty that were genius. For one, a square burger hangs over the sides of the bun and looks more substantial. Second, diners would be able to see the high-quality beef. And, third, the burgers were square to indicate that the chain wasn't cutting corners with the food at the restaurant.
A previous version of this article was originally published on July 8, 2021. It has been updated to include more information.