Whole30 Chicken Salad with Creamy Dressing
Use a creamy tahini dressing instead of mayo to add heartiness and healthy fats to your chicken salad.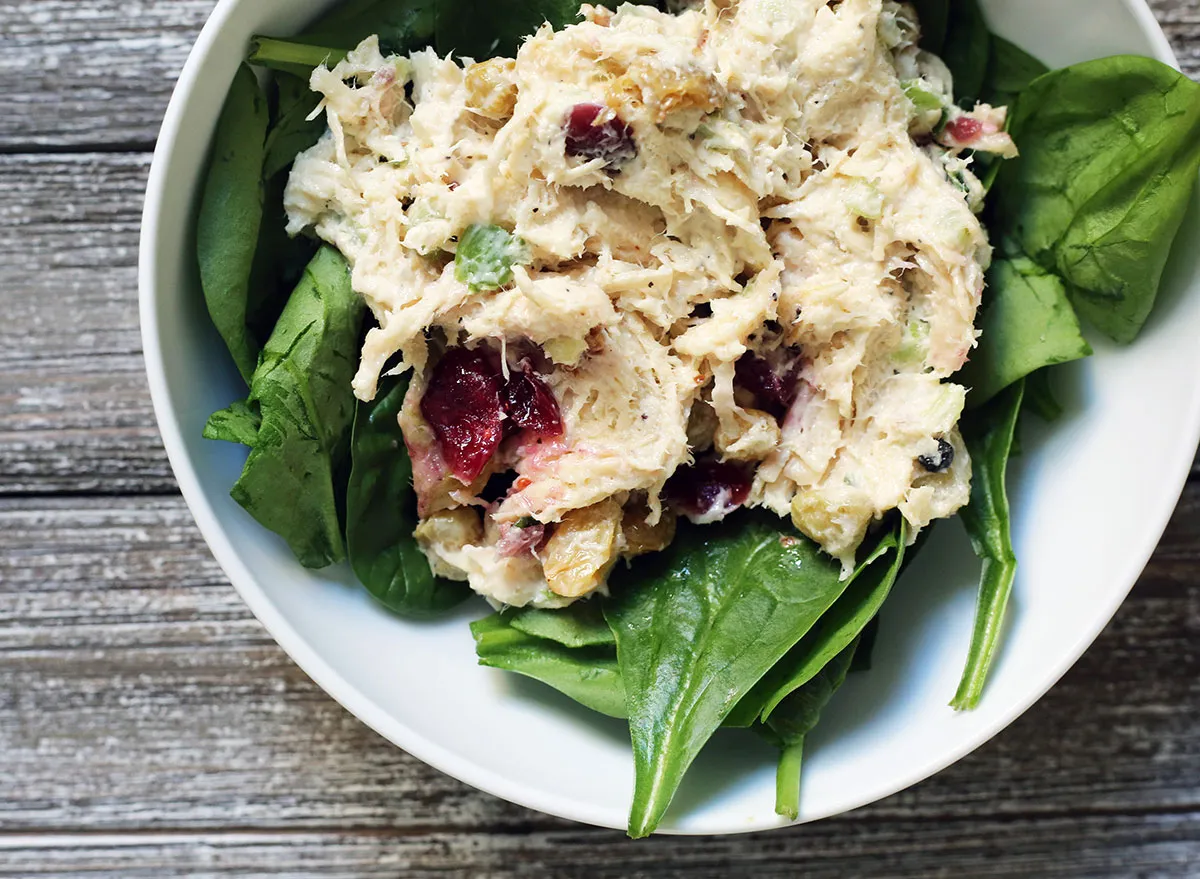 This Whole30-compliant riff on classic chicken salad is also an easy-to-pack lunch. Chicken salad may seem basic, because we're all familiar with it, but this recipe is really anything but. Dried cranberries and chopped apples add a sweetness to the salad, which balances nicely with the lemony tahini dressing. This delicious dressing is as creamy as mayonnaise, but lighter and more complex-tasting with a delicious nuttiness.
Serve it over spinach or any greens you like best. Or multiply the recipe and serve it as a quick and easy party appetizer.
Makes 2 to 4 servings
Ingredients
1 cup chopped celery
1 cup dried cranberries or golden raisins or a mix of both
1 cup finely chopped apple
4 cups shredded cooked chicken
1/2 cup tahini
1 clove garlic, grated
Juice of 2 lemons
1 1/2 Tbsp olive oil
1/3 cup water
1/4 tsp salt
4 cups baby spinach or other greens
How to Make It
In a large bowl, combine the celery, cranberries, apple, and chicken. Set aside.
In a small bowl, whisk together the tahini, garlic, lemon juice, olive oil, water, and salt. The consistency should be pourable but not too thin and runny.
Add the tahini dressing to the chicken mixture and toss to combine well.
Divide the spinach between bowls and top with a scoop of the chicken salad.