15 Wooden Utensils Every Amateur Chef Needs
These wooden utensils are the perfect gifts for everyone on your list—including you!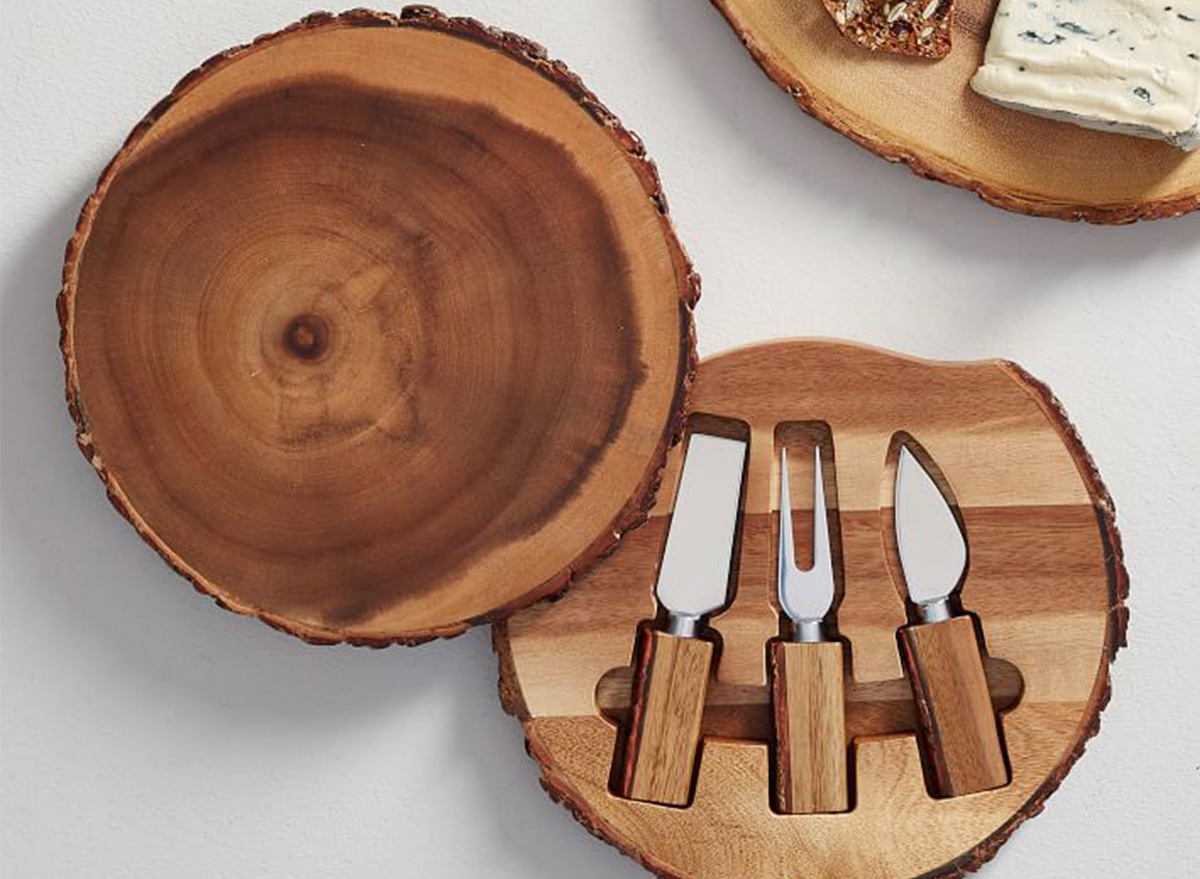 If you've ever melted a plastic spatula by leaving it in the pan a moment too long (hey, we've all been there) or burnt your fingers on the metal spoon you were using to stir, you already know the benefits of wooden utensils: they don't conduct heat, they don't scratch up your pots and pans, they're beautiful, they last forever, and they're environmentally friendly. If you're convinced, read on for 15 gorgeous wooden utensils that every amateur chef needs.
ETNT's editors have scoured the internet to bring you the best products out there, and we're hoping you'll love them as much as we do. Full disclosure: We may earn a commission for anything you purchase through links on this page, but that doesn't mean you'll pay more for them (we'd never do that to you!). Pricing and availability are accurate as of the piece's initial publication date, but it's the internet and we can't guarantee that these sweet deals will last forever, so scoop them up before someone else does!
This Mini Olivewood Spoon Set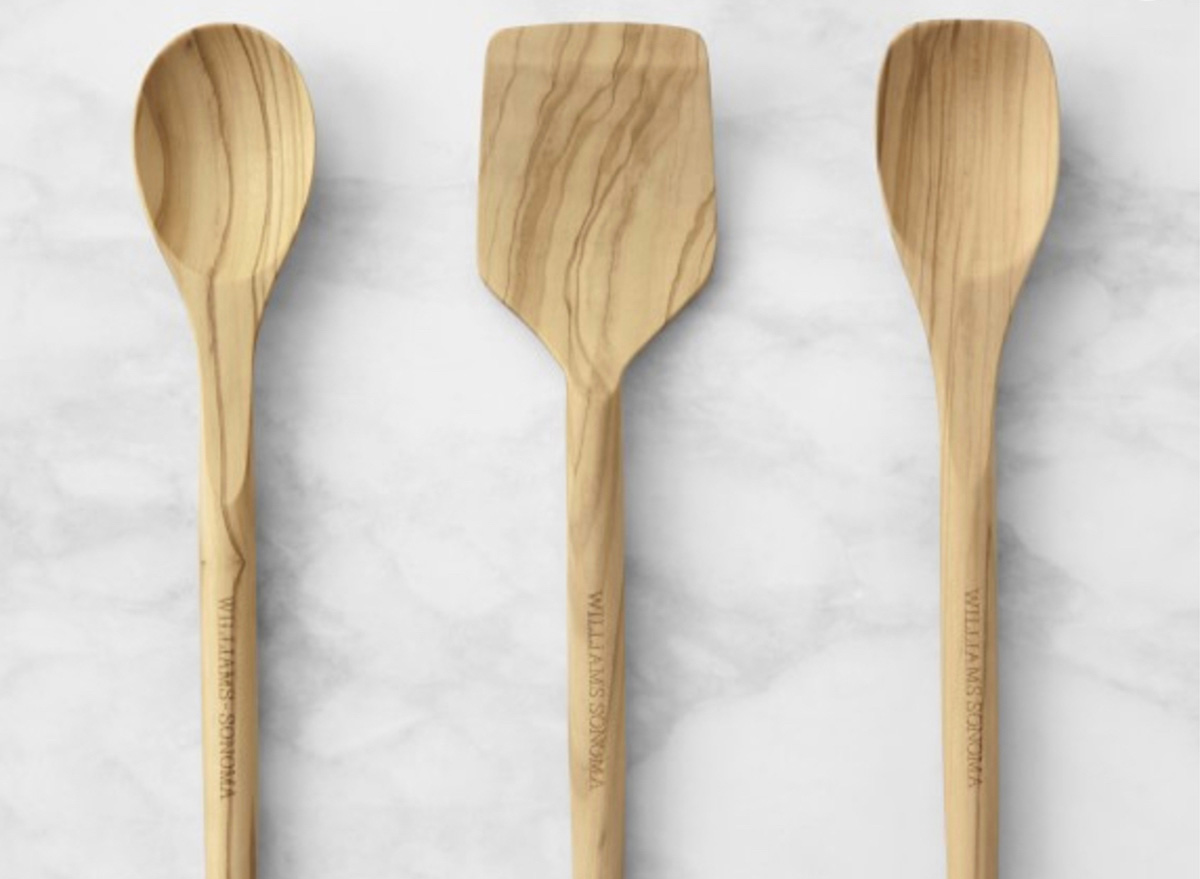 At over eight inches long, these Mediterranean olivewood spoons are the perfect size for tasting that tomato sauce or chicken soup right out of the pot—or stirring from a safe distance. The patterns in the hardwood make each one unique—and attractive enough to use for serving, too.
This Handmade Walnut Coffee Scoop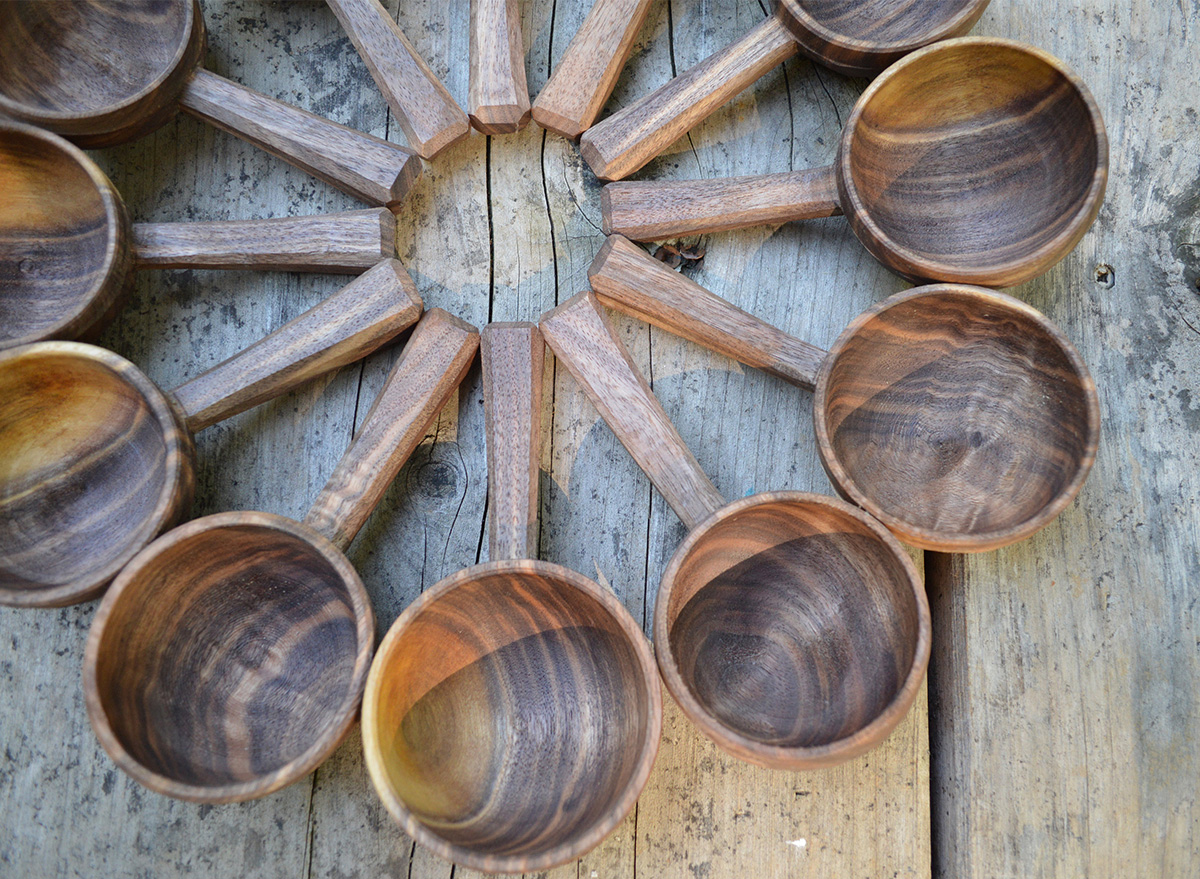 If you can't start your day without that latte, this handmade walnut coffee scoop is the ideal addition to your kitchen. It holds a third of a cup of grounds, making it just right for brewing a six-cup pot, and it won't hold on to stale coffee odors as plastic scoops do.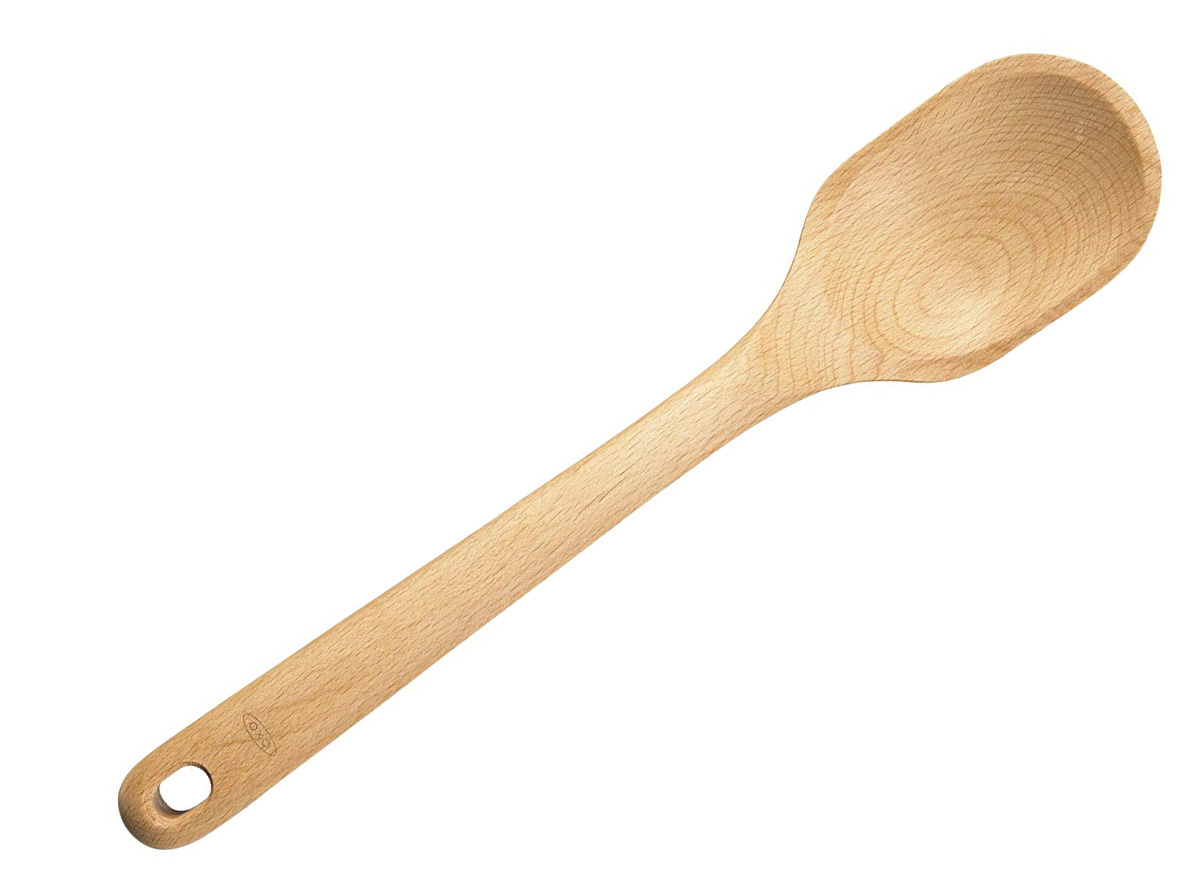 As attractive as it is versatile, this sturdy spoon can be used to mix bread batter or stir a pot of hearty stew (winter is coming, after all). Made of one solid piece of beechwood, it won't bend or flex, even when scraping the last of the mac and cheese off the bottom of the pan.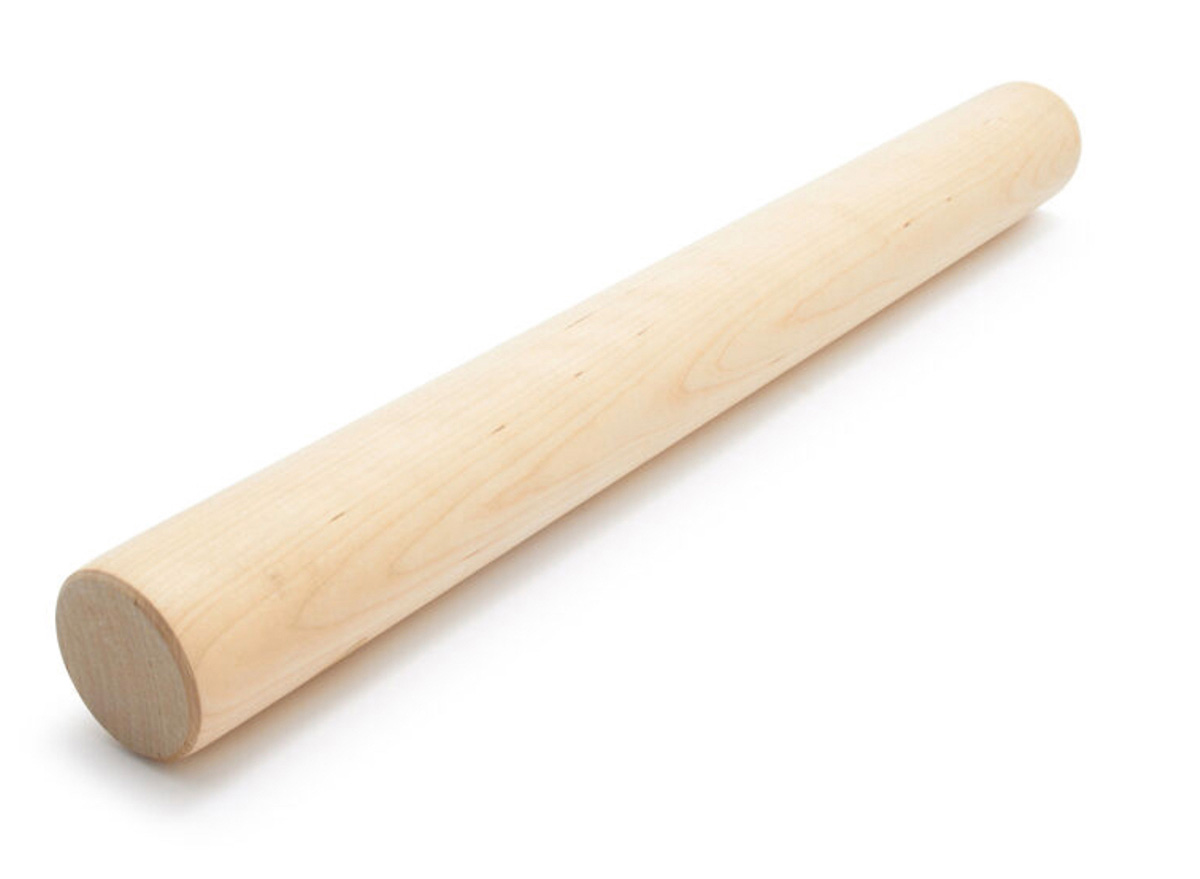 This handle-less French-style rolling pin (ooh, la la) earned high marks in Food & Wine because its sleek design makes it easy to gauge the thickness of the dough. Pro tip: use it to crush nuts and spices, or even to tenderize meat.
These Beechwood Measuring Cups
Measuring cups that double as gorgeous farmhouse décor? Yes, please! These rustic nesting cups are so pretty you might be reluctant to use them, but they're far more durable than you'd imagine—they're even dishwasher-safe!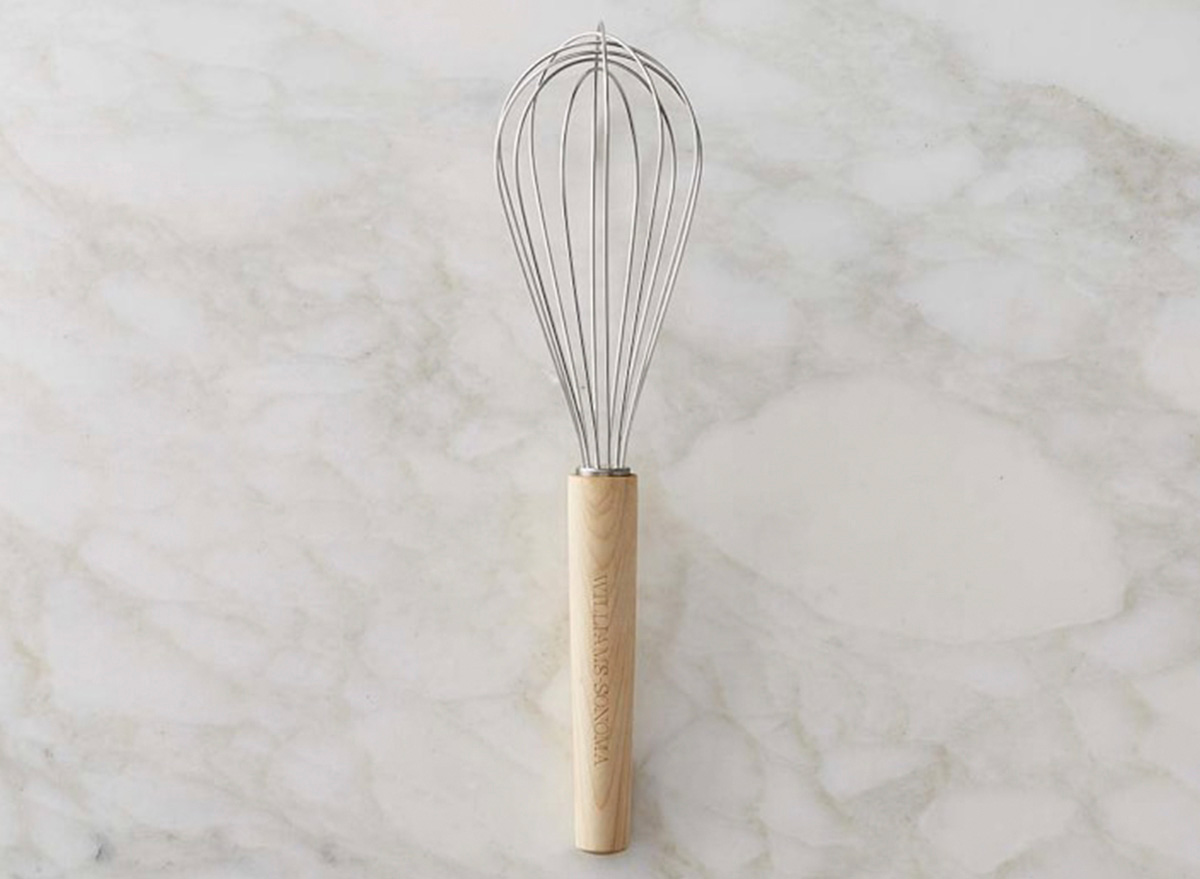 From scrambling eggs to whipping heavy cream, this whisk will make creating your favorite dishes—whether sweet or savory—a breeze. Better yet, its light maple handle, inspired by an artist's paintbrush, is designed to fit perfectly in your hand, keeping you comfortable as you cook.
This Bamboo Slotted Spoon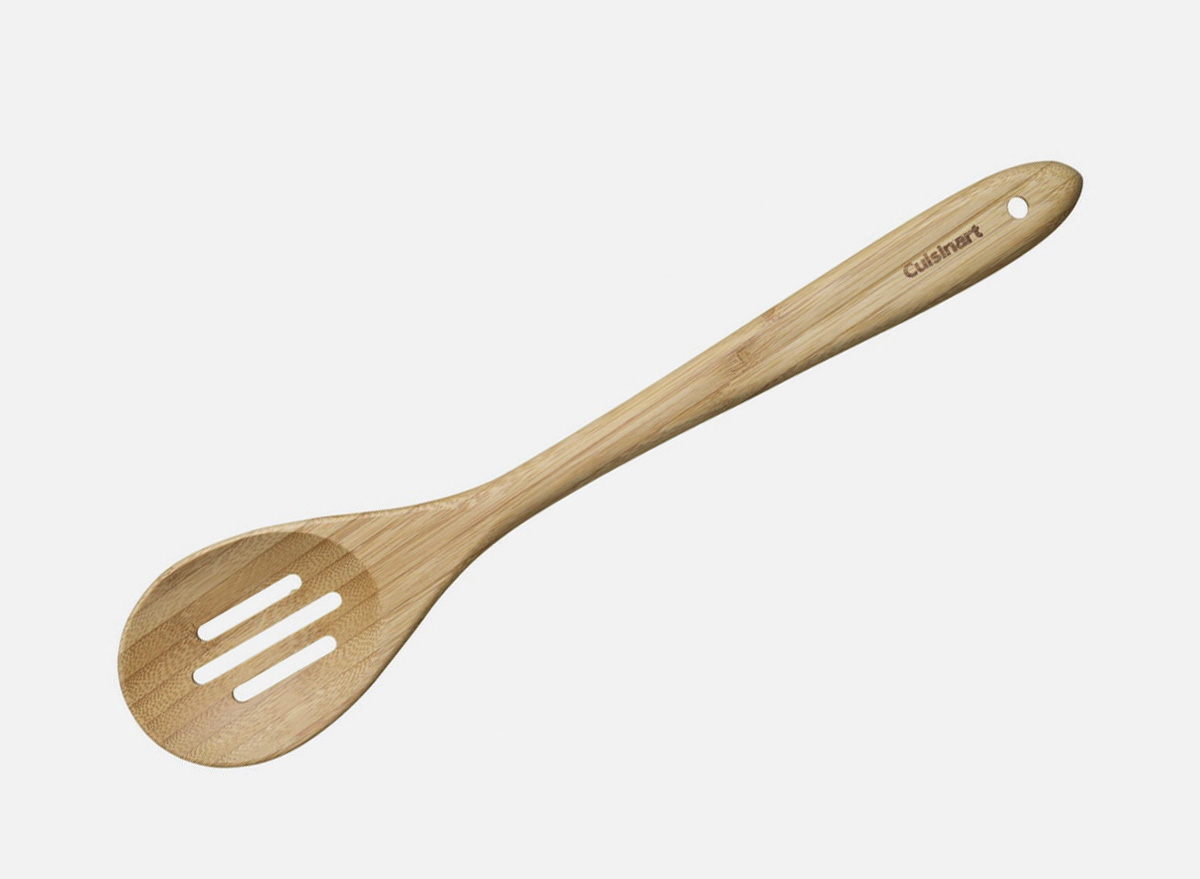 A slotted spoon rounds out any utensil drawer. The slots strain excess liquid, meaning it is perfect for boiling potatoes or eggs. Even better, it's made of eco-friendly bamboo, which is stain- and odor-resistant.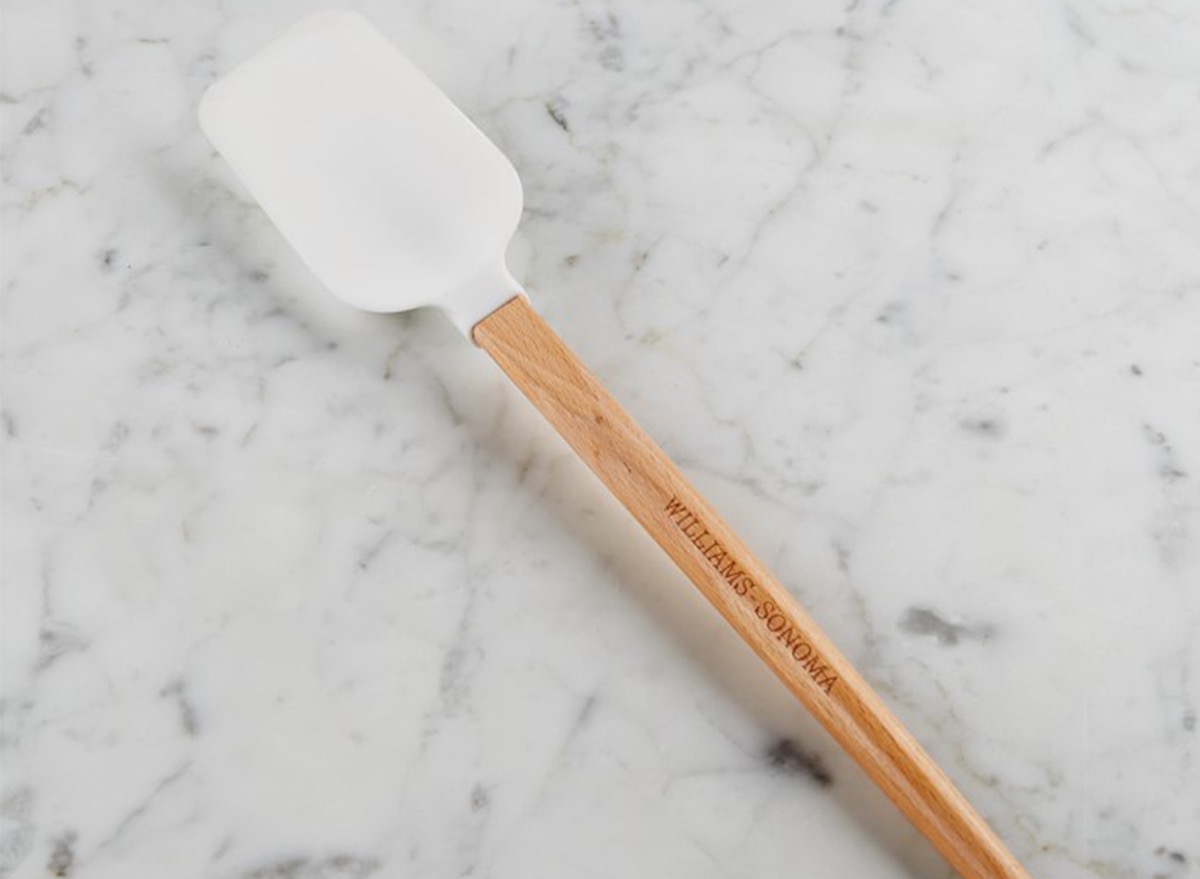 This multi-purpose spatula is ideal for folding egg whites, spreading frosting, or scraping cake batter out of the bowl (no judgments if you taste test). It's also got a comfortably wide handle, making it the perfect tool for holiday cooking marathons.
These Acadia Cutting Boards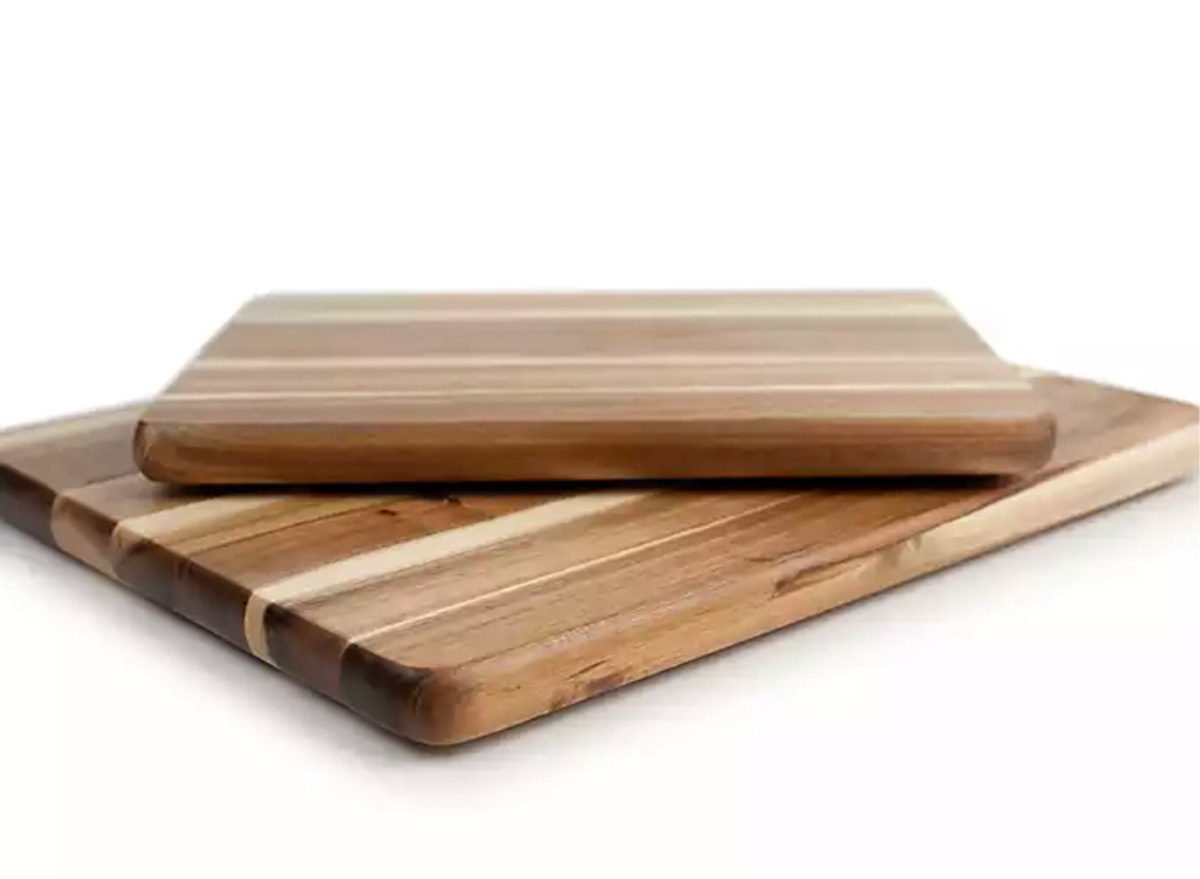 These cutting boards have nonslip rubber feet fused onto their wooden bases, making them reliably secure as you chop, mince, and dice. They're even attractive enough to act as serving boards—plus, you get two for the price of one!
These Olivewood Serving Utensils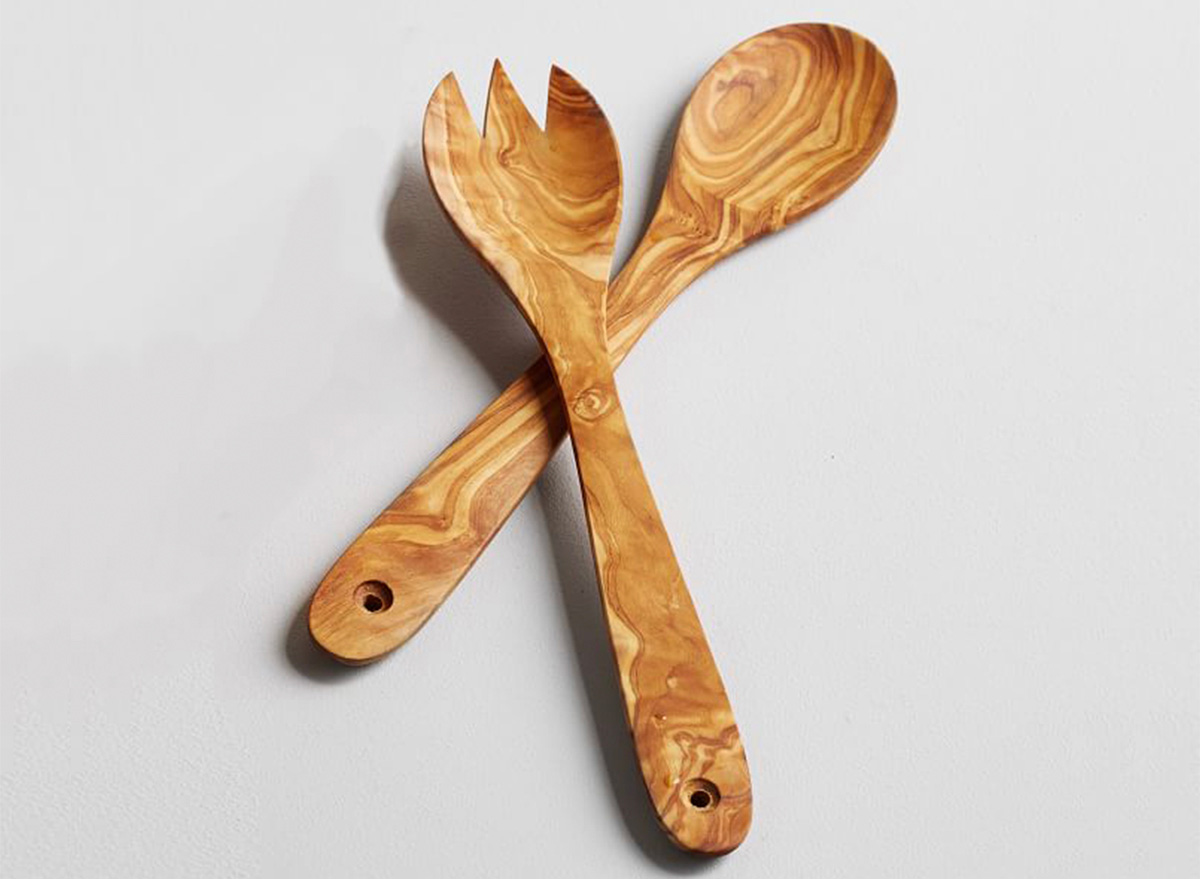 Elevate your salad game with these olivewood serving utensils. Handcrafted in a family-owned wood shop in Tunisia, where the olive tree is considered sacred, these sustainably sourced pieces are as pretty as they are practical.6254a4d1642c605c54bf1cab17d50f1e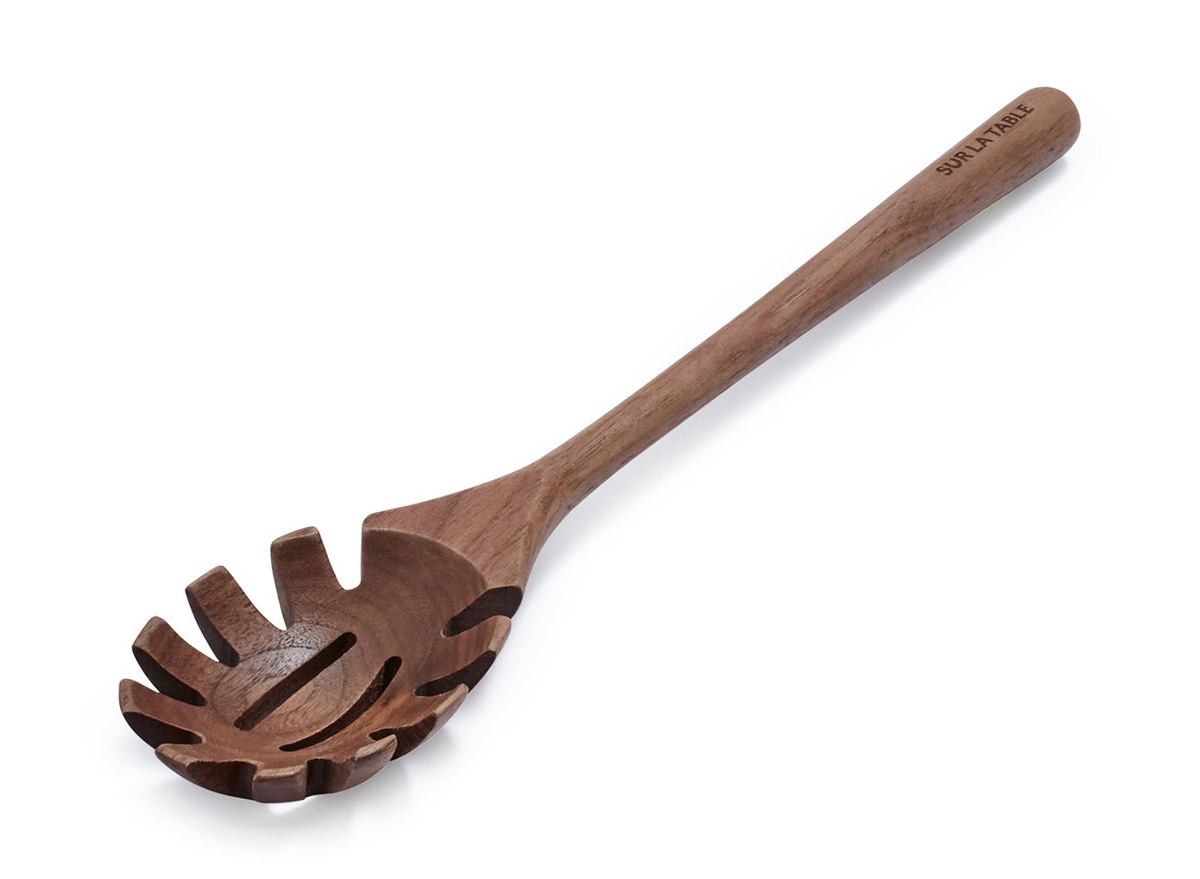 This beautiful and functional walnut pasta fork is perfect for serving up everything from penne alla vodka to spaghetti and meatballs. It even makes the perfect gift for the pasta perfectionist in your life because its unique design allows the user to grip the pasta without breaking it—we're looking at you, metal tongs.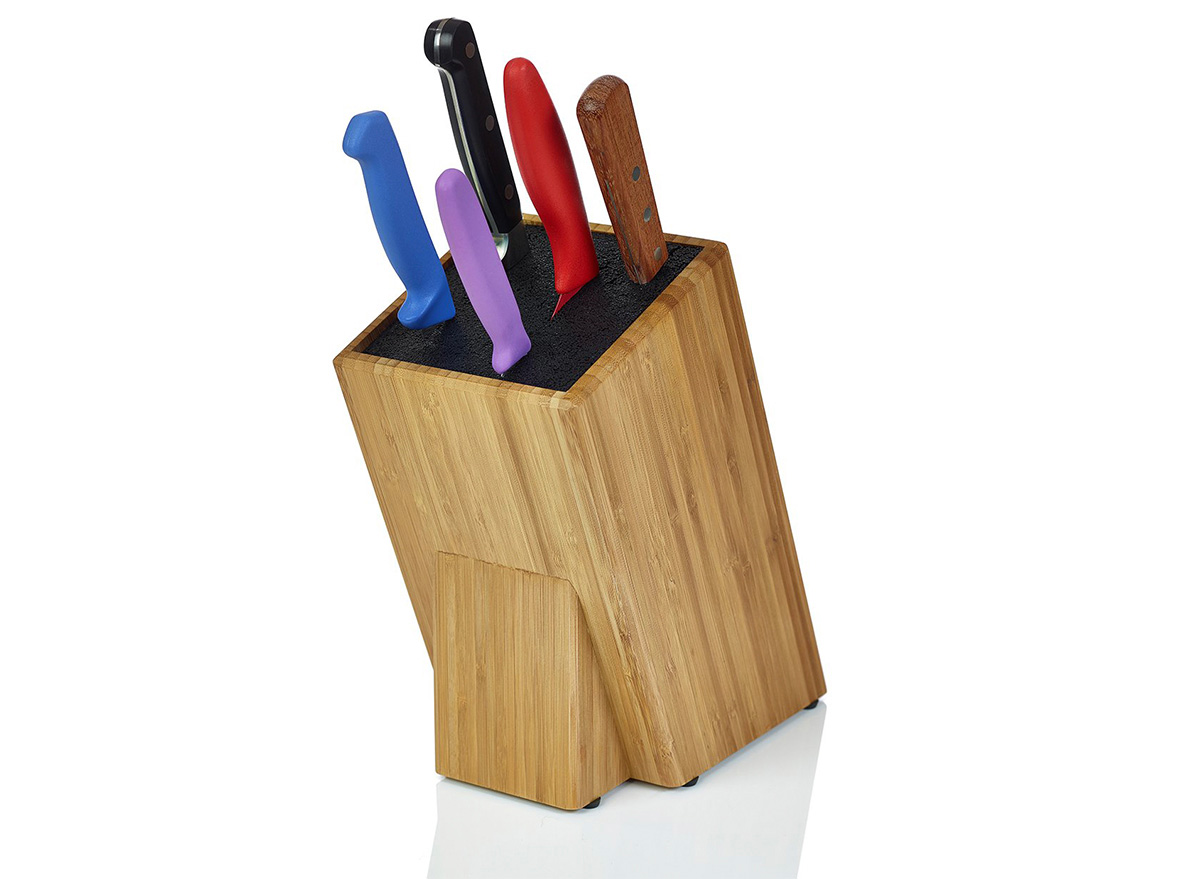 Keep your knives sharp when they're not in use by storing them in this bamboo block. The clever slot-free design allows you to store a wide variety of utensils (including kitchen shears), and you can remove the insert for easy cleaning.
This Walnut Dual-Ended Spatula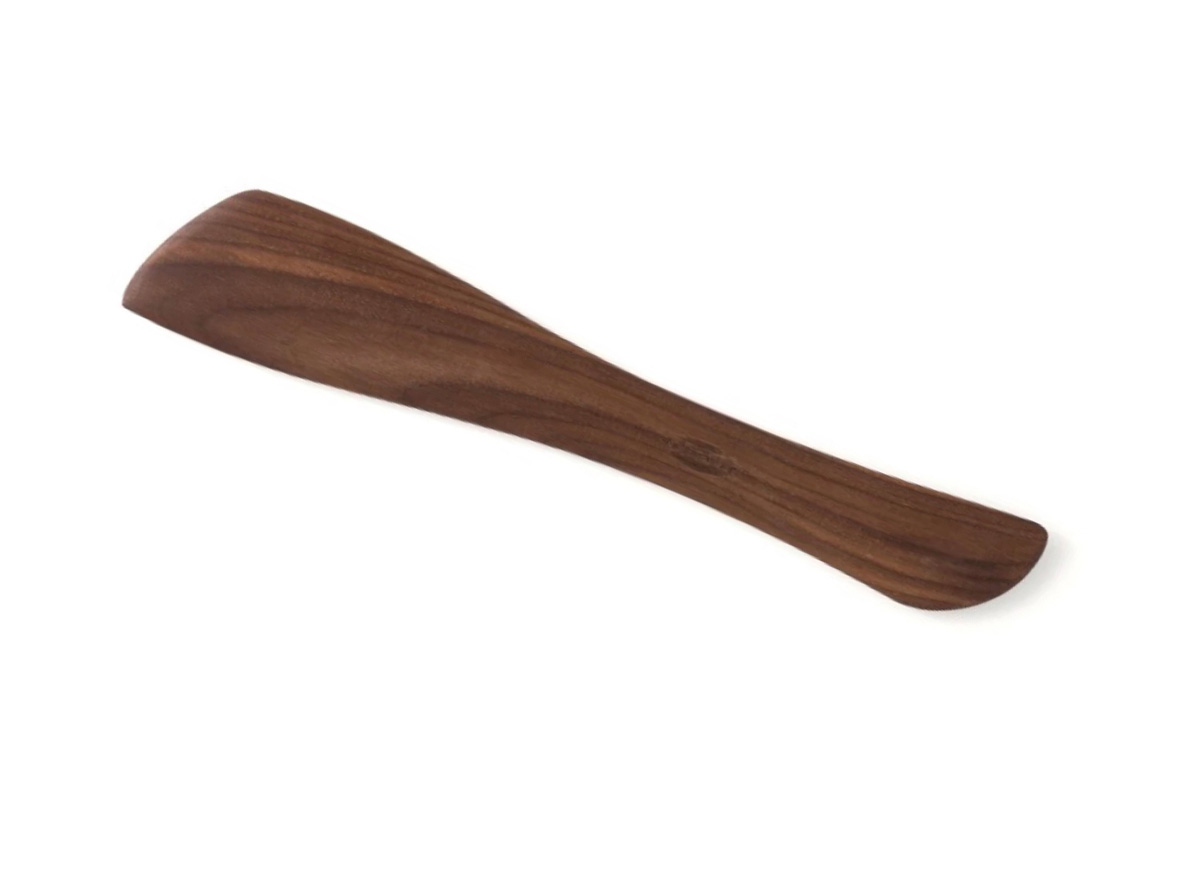 This trademarked dual-ended spatula can be used for mixing, spreading, stirring, and scraping, just to name a few of the tasks it makes easier than ever. Made of solid walnut, it is available in both narrow and wide sizes for a comfortable grip, no matter who's cooking.
This Acacia Cheese Knife Set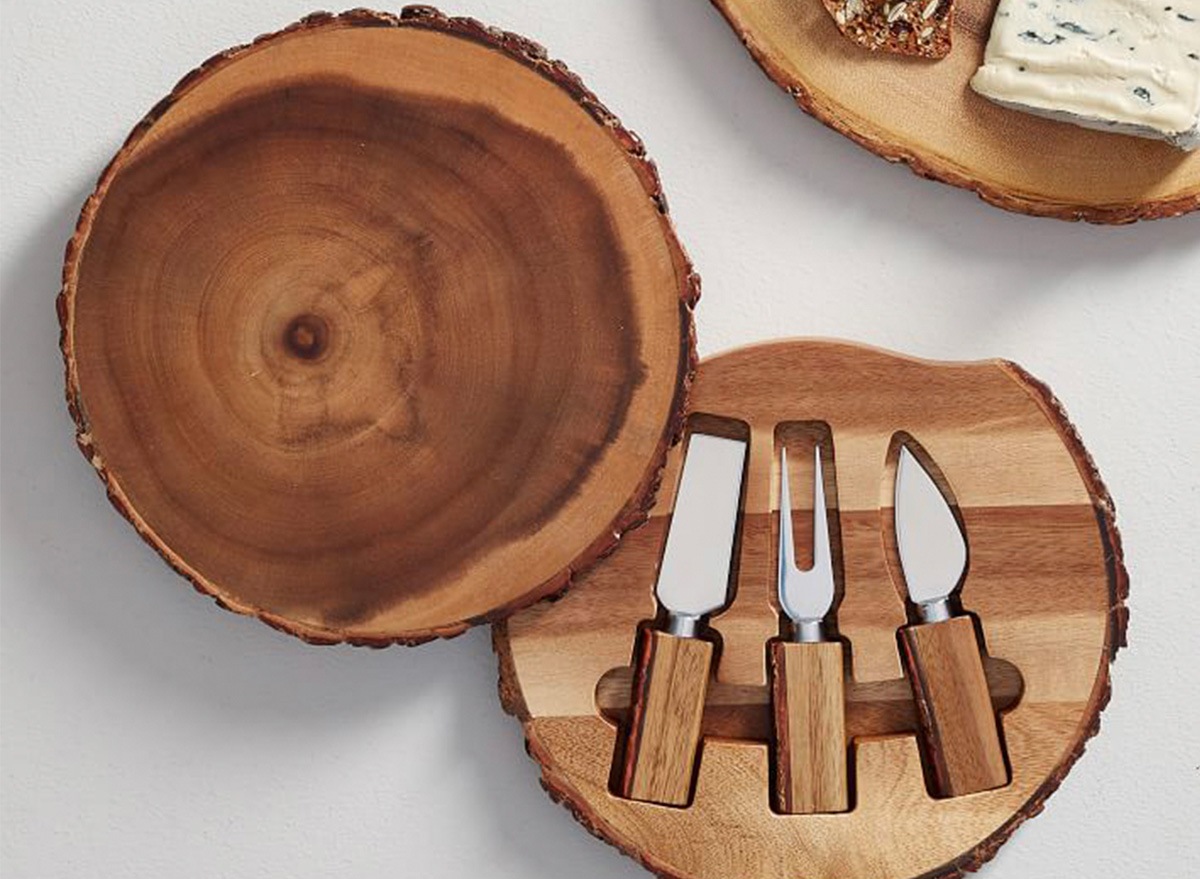 Every chef knows that presentation is key. Impress your guests over cheese and crackers with these stunning acacia wooden knives, which come nestled in a matching round box with a natural bark edge.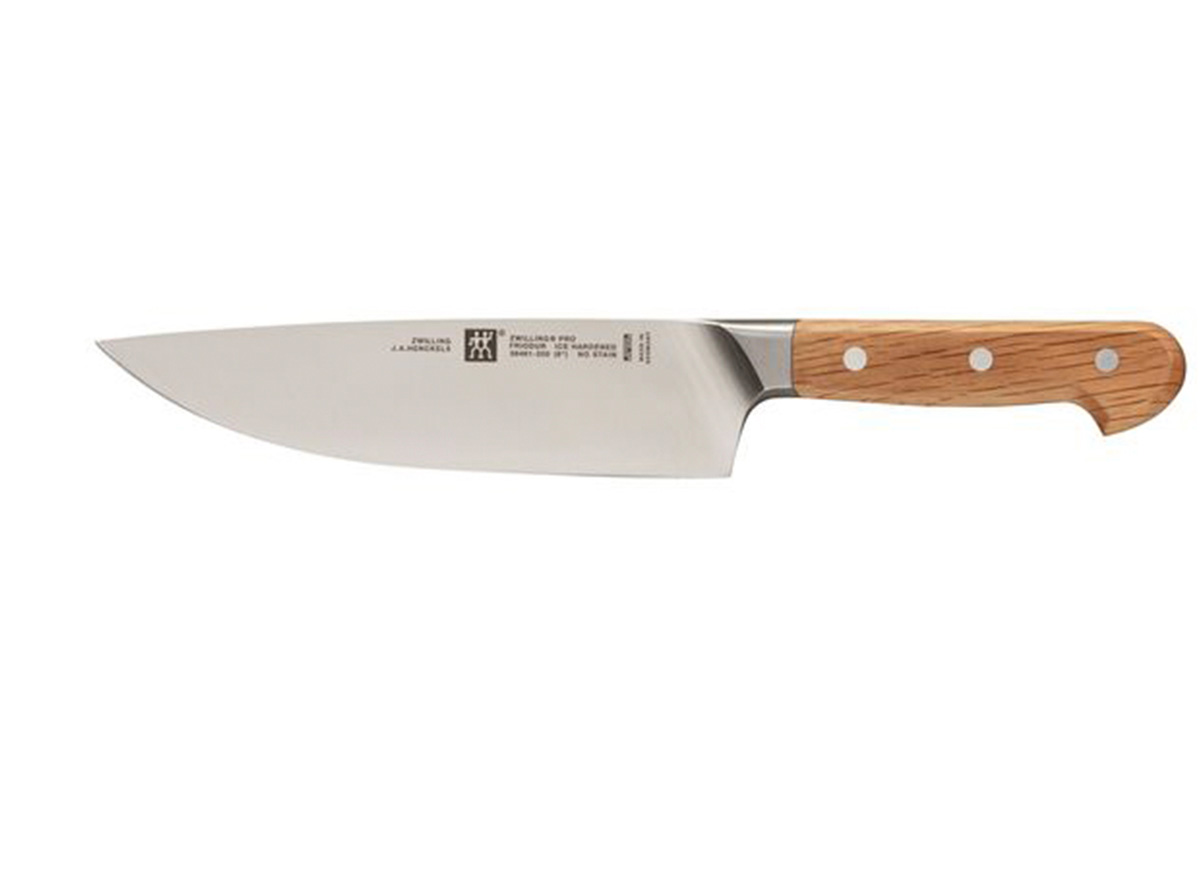 Every cook needs a good knife—one that's light enough to chop delicate herbs and durable enough to slice a butternut squash. This eight-inch chef's knife, made of Mediterranean holm oak and precision-honed stainless steel, cuts clean every time.