4 Easy Ways Jennifer Aniston Stays In Shape
Her no-fuss diet and fitness approach is surprisingly easy to adopt.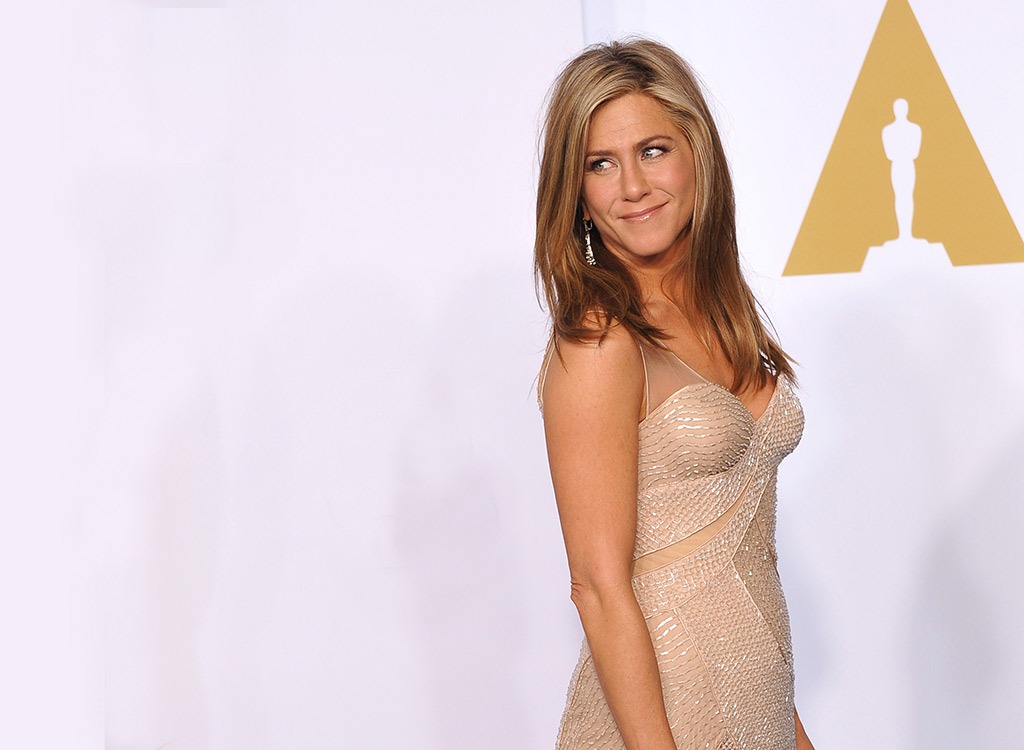 It must be nice being Jennifer Aniston. Besides coupling up with some of Hollywood's hottest bachelors and having a super-successful acting career, the 46-year old looks amazing. Sure, her hair is always perfect and her skin glowing, but she's also in great shape—and not just for her age; her toned physique could give plenty of ladies in their 20's a run for their money. In fact, in one survey, 65 percent of women said if they could have one celebrity body part, it would be Aniston's toned abs.
And if you've ever wondered how she managed to maintain that amazing figure throughout the years, you're not alone. We were curious, too. That's why we dug through Jennifer's best interviews in search of her best easy-to-follow health and fitness tips. Scroll down to learn what we discovered and whip yourself into tip-top shape à la Aniston!
She Keeps Her Body Guessing
"I workout almost every day, at least five or six days a week," Aniston told InStyle magazine. "I do 40 minutes of cardio: spinning, running, the elliptical, or a combination of all three." Aniston also says she incorporates Pilates, resistance circuits and yoga into her routine. Doing the same workout all the time doesn't aid weight loss, and clearly Jen knows this. By constantly mixing up her routine, she ensures her body stays challenged and her progress never stalls.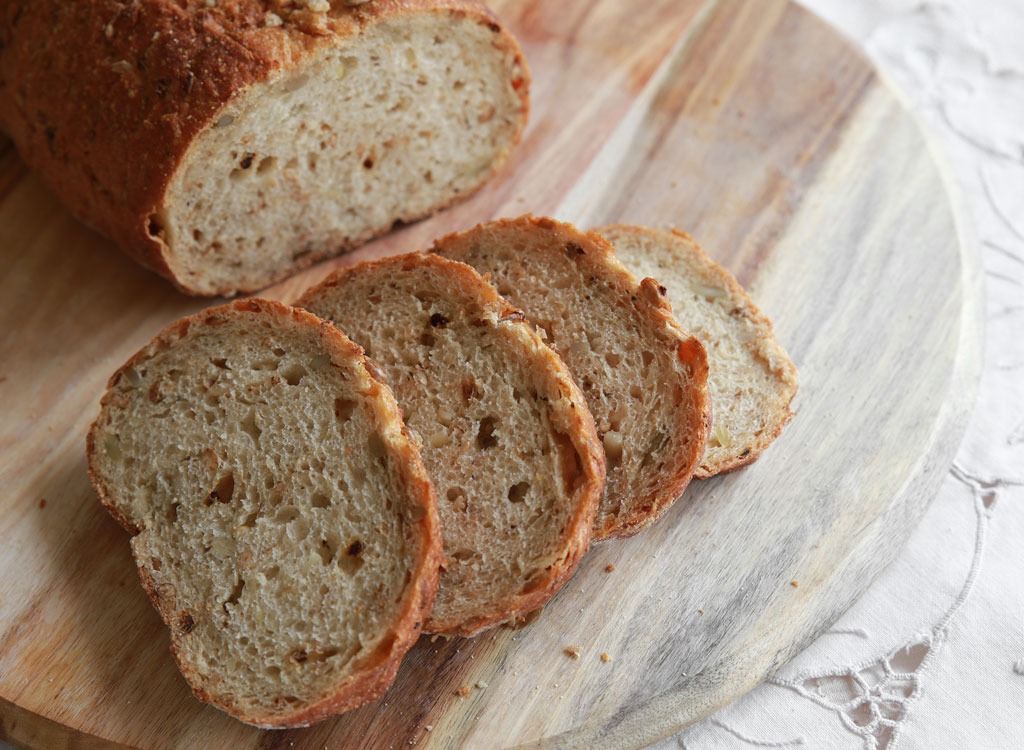 6254a4d1642c605c54bf1cab17d50f1e
Anniston told Access Hollywood that when she's slimming down for a role, she munches on kale chips—in lieu of potato chips—when a salty, crunchy craving strikes. (Try Rhythm Superfoods Original Kale Chips if you want to follow suit.) Jennifer has also been quoted as saying that she avoids gluten. However, that doesn't stop her from indulging in nutrient-packed, starchy fare like quinoa and brown-rice bread, instead. "I love brown-rice bread. It's really good for you. Just put a little coconut oil and sea salt on top. Delicious." Thanks for the tip, Jen!
Aniston doesn't let living out of a suitcase stop her from breaking a sweat. She just thinks ahead so she can workout on the go. "I take eight-pound weights with me whenever I'm staying in a hotel," she tells InStyle. "It's always good to do arm exercises when you're watching television or talking on the phone. I also love to stretch before I go to bed, and usually throw in a couple of sit-ups." While swinging around a weight while chatting on your cell likely won't be the hardest workout you'll ever do, it's better than skipping your sweat sessions altogether just because you're on the road. When it comes down to it, any workout is better than none at all, and is a mantra you should learn to live by.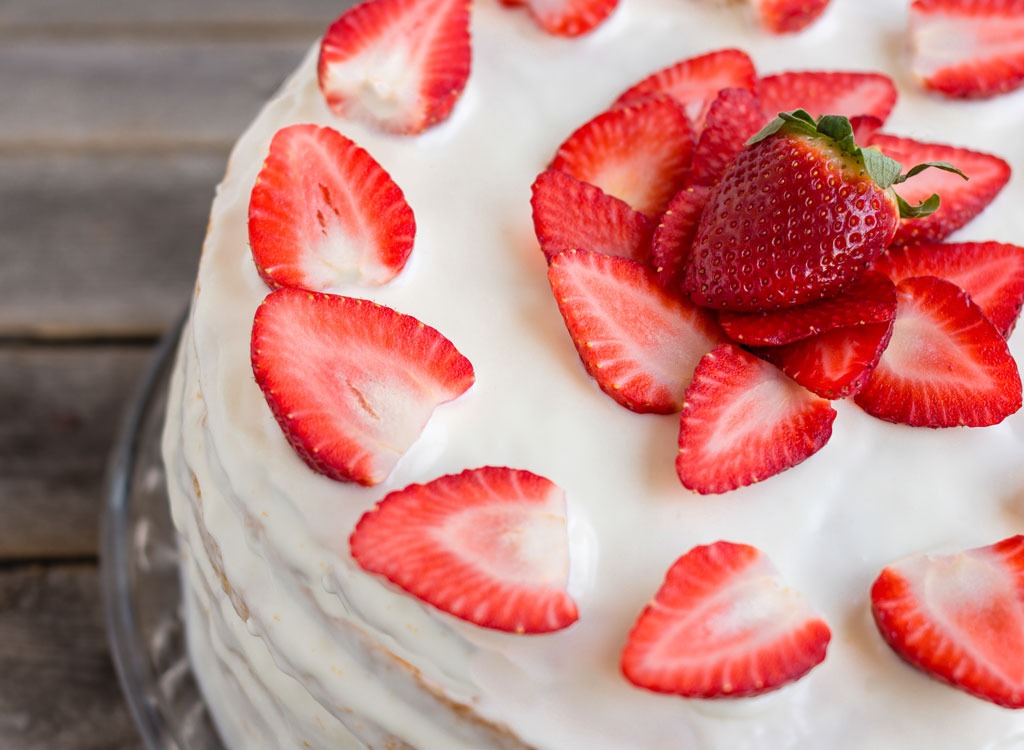 "I eat really well and I work out, but I also indulge when I want to," Aniston told InStyle UK. "I don't starve myself in an extremist way. My advice: just stop eating [junk] every day." Not only does Jen give in to her cravings from time to time–which is likely what's kept her on track all these years–she also skips workouts on days when she's just not feelin' it. Finding a healthy, happy balance is what living a fit lifestyle is all about, and is an approach to wellness we fully support.
Image: Jaguar PS / Shutterstock.com