6 Fat-Burning Ways to Eat Yogurt
There's no denying all the good a healthy Greek yogurt will do for your body and weight loss goals.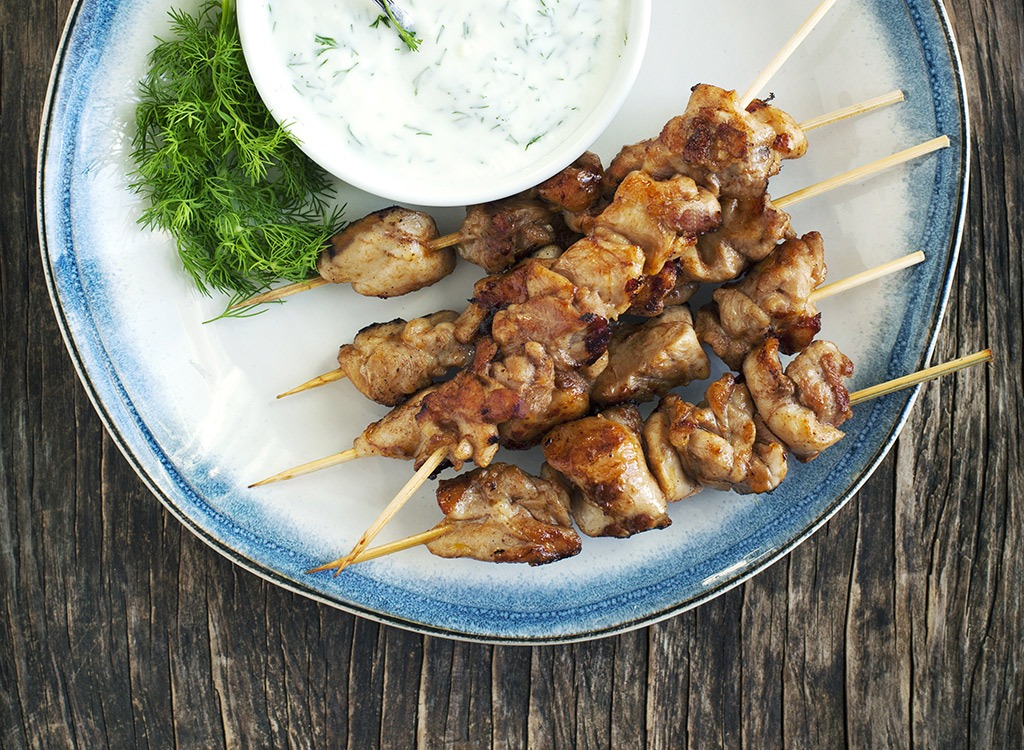 It's packed with protein—up to 15 grams per pot in some of our favorites—and even regular kinds boast a respectable 6 to 9 grams per serving. Essential amino acids, whey protein and casein all team up to help you recover faster and stronger from the most viscious of CrossFit workouts at a paltry 100 to 120 calories. We didn't even mention the calcium or vitamin D in this breakfast staple.
But, let's face it, plain yogurt can be a huge bore—especially if you're transitioning from those sugar-laden flavored varieties. So how do you stay faithful to your better-body breakfast when you're yearning for something more exciting? Easy. Dress up your yogurt in these six delicious ways to reap all the benefits and banish the boredom.
To get the most out of your creations, make sure you're using one of the 9 Best Yogurts for Weight Loss as a base. We've done all the legwork for you, so all you have to do is grab and go at the grocery store.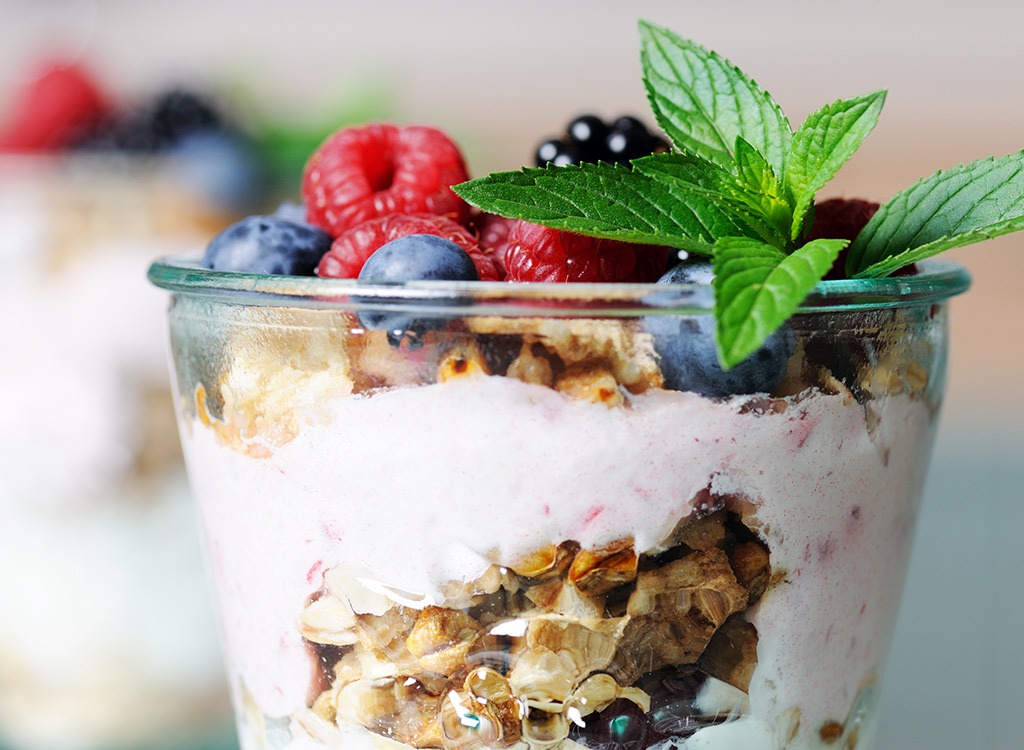 If you love the taste of plain yogurt, you can jazz up your breakfast by simply layering it into a parfait. In a large glass or cup, simply create alternating layers of 1 cup of yogurt, 1/2 cup granola and some of your favorite fresh fruit. If you want to double-down on your weight loss, choose from our list of The Best Fruits for Fat Loss.6254a4d1642c605c54bf1cab17d50f1e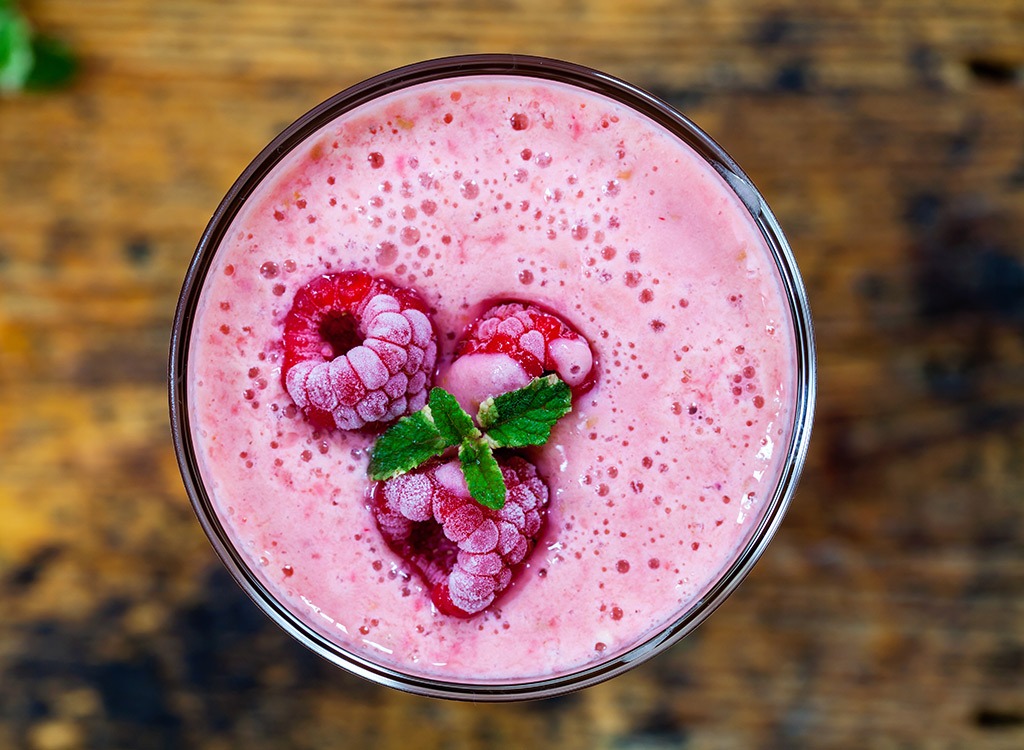 Sure, you can make smoothies with ice, but adding a serving of plain Greek yogurt boosts the nutrients and adds a decadent texture that will leave you far more satisfied. Blend yogurt with fresh or frozen fruit, a healthy handful of spinach (you won't even taste it, we promise) and plant-based protein powder for a grab-and-go breakfast or snack. Freezing fruits, like berries or bananas, gives the smoothie an even thicker texture that's thoroughly satifying when you have a milkshake craving.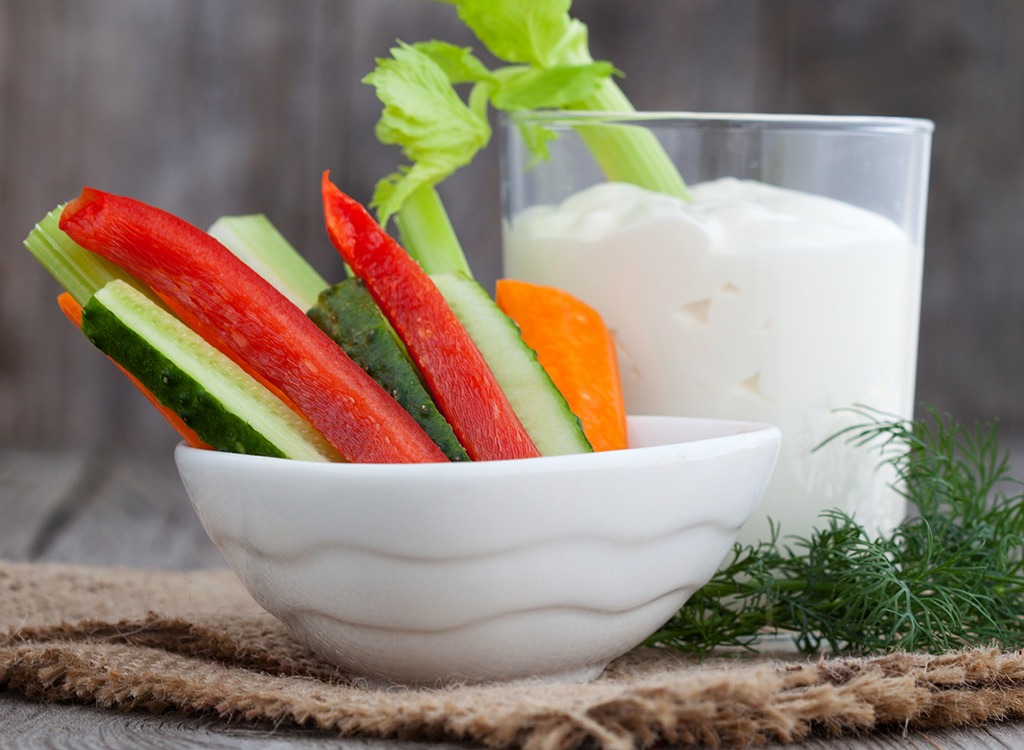 Impress your guests in 2 minutes flat with this tangy honey mustard yogurt dip. It complements everything from carrot sticks to chicken satay. Combine 1/4 cup honey mustard with 1/4 cup low-fat plain yogurt and 2 tablespoons fresh dill, if you like the taste. Mustard will boost your metabolism while the yogurt base keeps your snack session lean. Now that's a tasty way to get trim.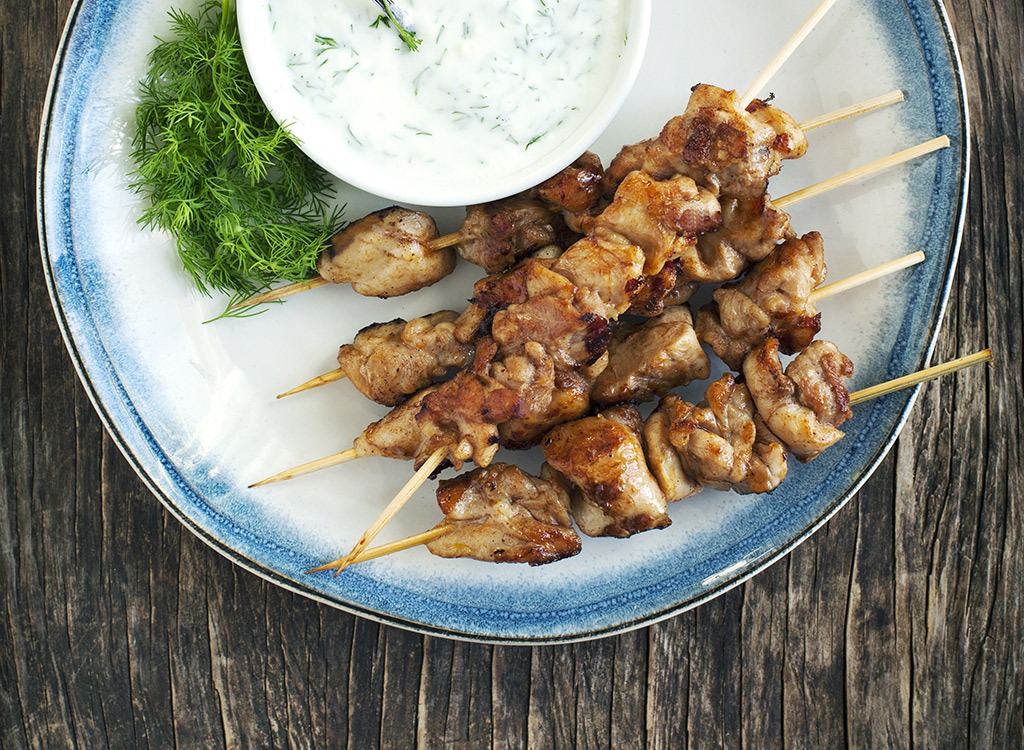 Beat chicken breast and yogurt boredom simply by combining the two. Make a marinade for your grilled chicken by combining 1 cup plain low-fat yogurt, 1 crushed garlic clove, 1 tablespoon lemon juice, 2 teaspoons cumin and 1 tablespoon cilantro. Put the chicken and marinade into a covered dish, shaking well to coat the meat. Let the flavors meld in the refrigerator for 4 hours. Grill your chicken as usual, or make skewers for entertaining.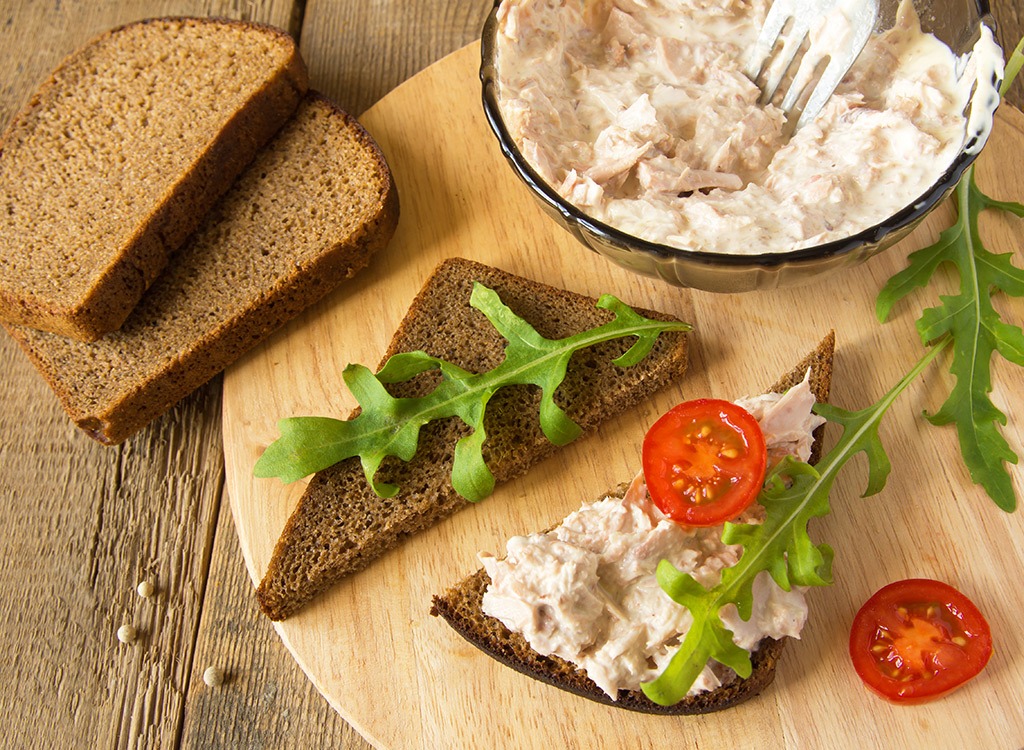 Yogurt is a no-brainer substitute for fattier ingredients in recipes, like sour cream and mayonaise. Use thicker Greek yogurt in your chicken, tuna, or egg salad sandwiches to lighten up the calorie count without sacrificing that decadent texture you love. You can even use it in baking. Swap out some oil for yogurt; it will keep your muffins moist without sky-rocketing the calories and fat content.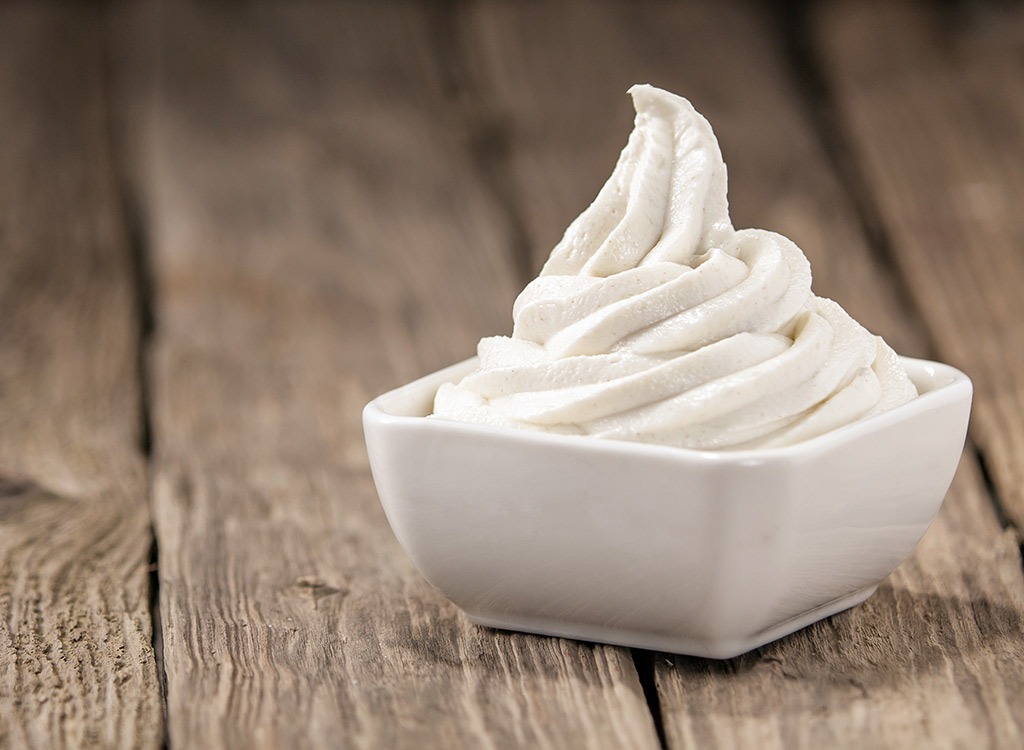 There's no need to leave the house to get your fro-yo fix. Making a single-serving portion at home is surprisingly easy. Simply open up a pot of Greek yogurt, mix in cocoa powder, vanilla extract and some toppings you prefer: diced fruit, berries, or even mini chocolate chips. Cover the container and place in the freezer. In a couple hours, you have a healthy, perfectly-sized dessert.
Courtesy of Men's Fitness
Eat This, Not That!
Inspired by The New York Times best-selling book series, Eat This, Not That! is a brand that's comprised of an award-winning team of journalists and board-certified experts, doctors, nutritionists, chefs, personal trainers, and dietitians who work together to bring you accurate, timely, informative, and actionable content on food, nutrition, dieting, weight loss, health, wellness, and more.
Read more about Eat This