The Best Aldi Foods of 2020
The grocery store is known for its fun, limited-time offerings.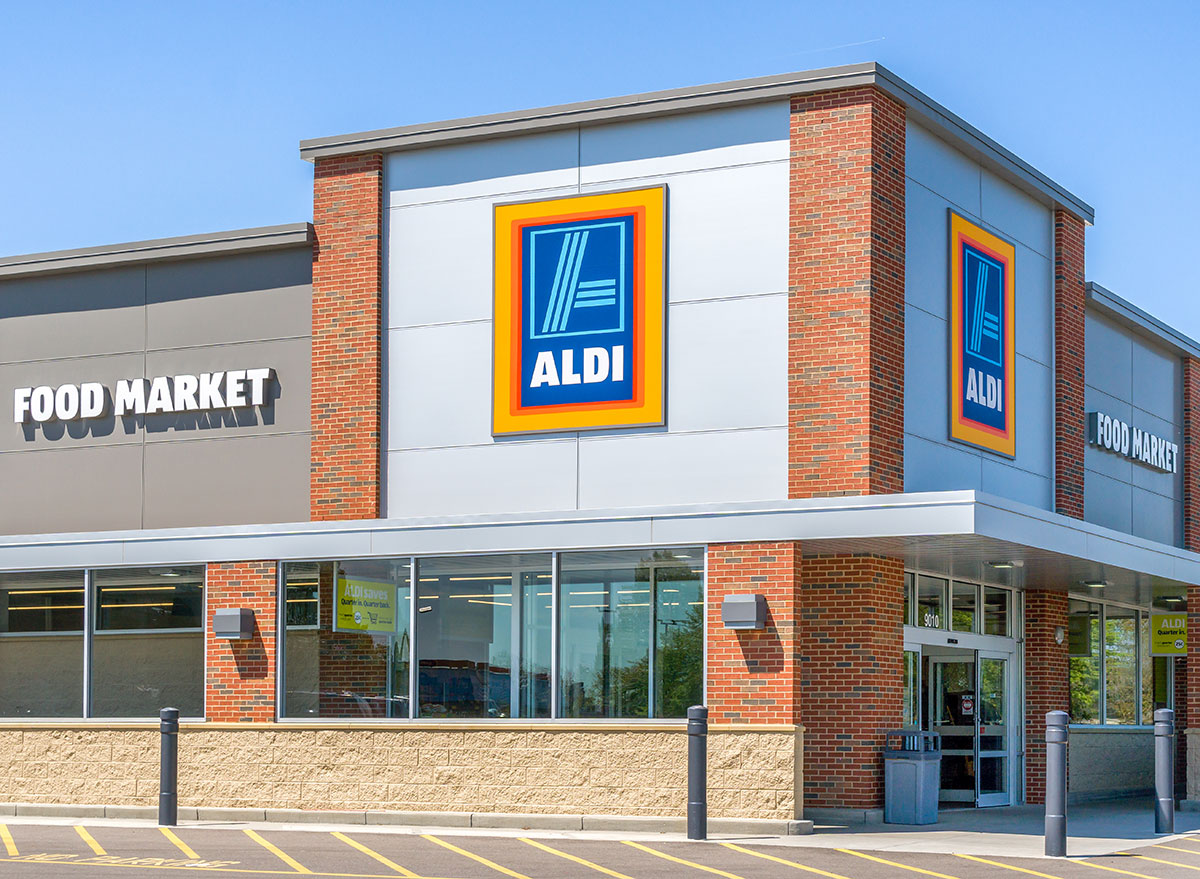 To say 2020 hasn't been a great year would be an understatement. Fortunately, though, the folks at Aldi have stocked their stores with delicious options to keep our bellies, and souls, happy throughout the year. But they're not all created equal! From seasonal products to desserts to snacks, here are the best new food products that hit Aldi's shelves this year.
And for more, check out these 15 Classic American Desserts That Deserve a Comeback.
Season's Choice Riced Cauliflower Stuffing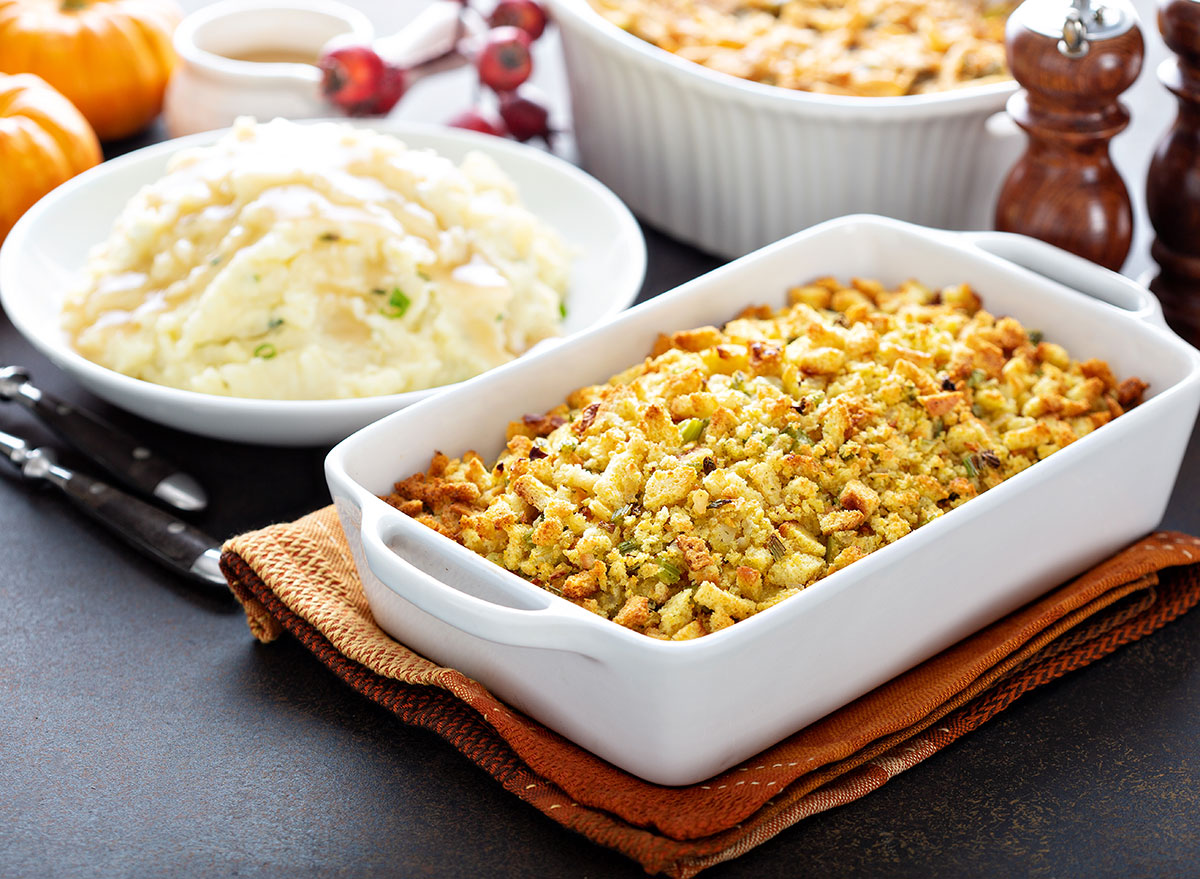 It's like real stuffing, but made with cauliflower. Even though it's on the healthier side, it's still delicious and a great way to get those Thanksgiving vibes all year long—if you store it in your freezer, that is.
Clancy's Turkey & Stuffing Wavy Potato Chips
If out-of-the-box potato chip flavors are your jam, then these were made with you. What's not to love about crunching down on chips flavored with the essence of Thanksgiving? No one wants to eat the real turkey, but turkey-flavored chips are a different story.
Priano Bourbon Sweet Potato Ravioli
Bourbon and sweet potato are a dream team. Put them together in a pasta shell, and you've got an incredible package begging for some brown butter sauce.6254a4d1642c605c54bf1cab17d50f1e
Mama Cozzi's Broccoli Cheddar Crust Bianco Pizza
Forget broccoli-cheddar soup. Mama Cozzi's puts the classic combo in pizza crust and then tops it with mozzarella, provolone, and asiago cheese. Think of it as a broth-less bread bowl.
Utopia Market Indulgent Popcorn Canisters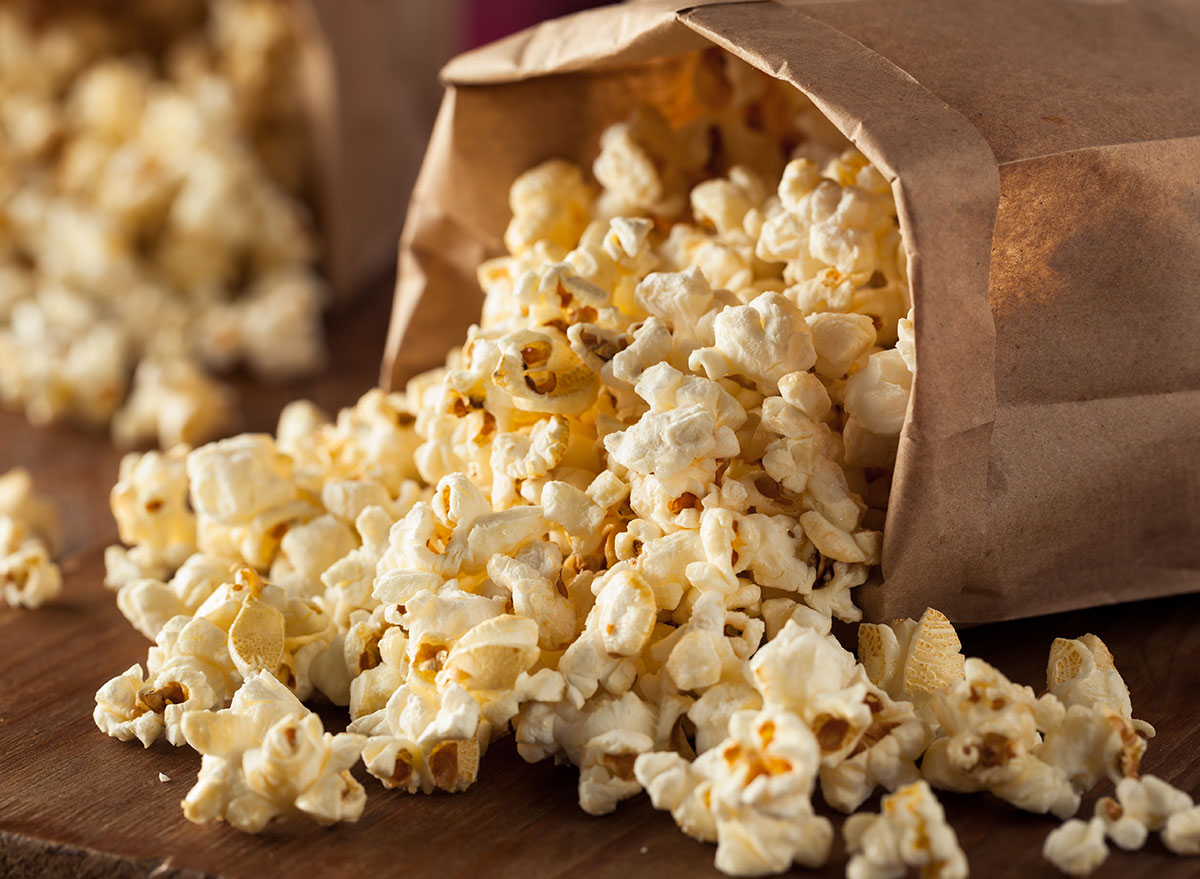 It's not the holiday season without festive popcorn, right? So Aldi gave us three flavors of caramel corn to choose from: snickerdoodle, peppermint, and sea salt.
Sundae Shoppe Holiday Character Pops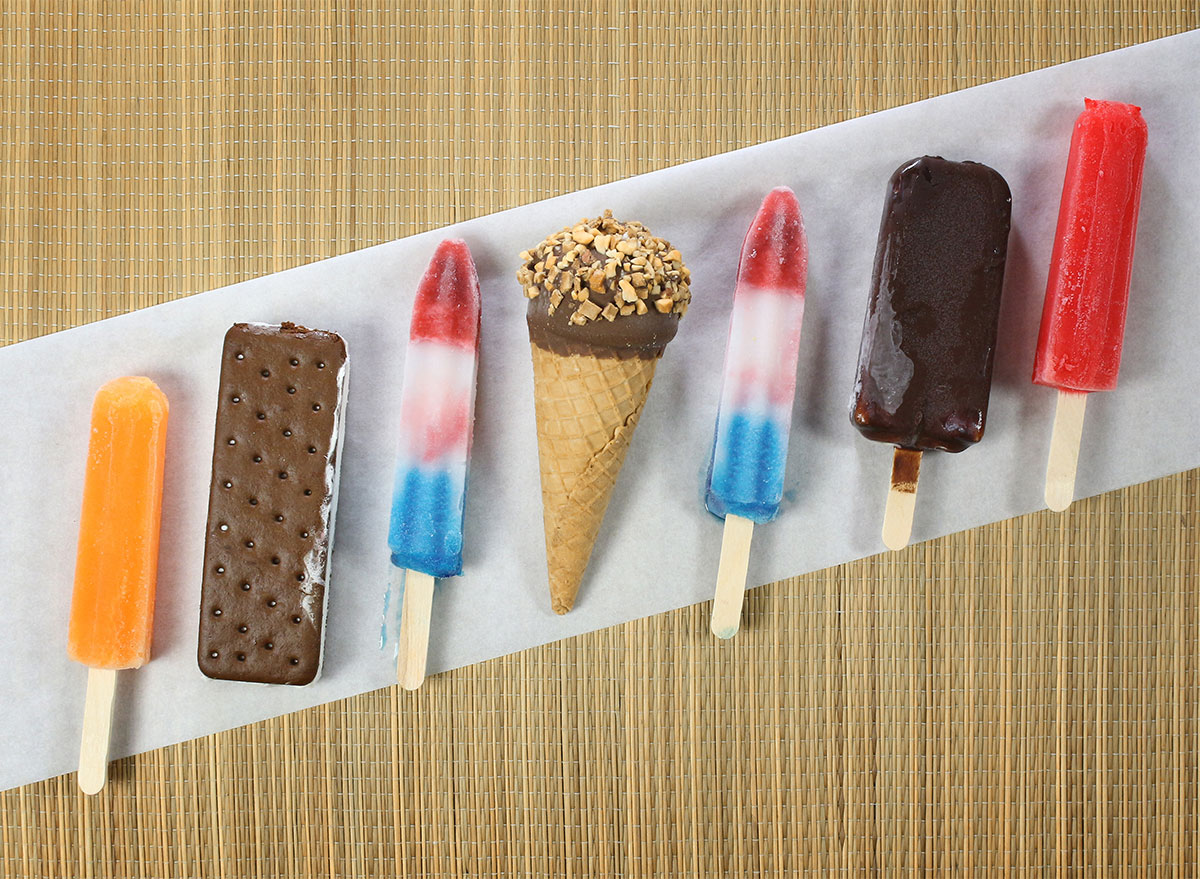 These treats are tasty, but they also make you say, "awww." Just look at that sweet reindeer face. They're basically Neapolitan ice cream: a combination of chocolate, vanilla, and strawberry.
Specially Selected Bacon-Wrapped Sea Scallops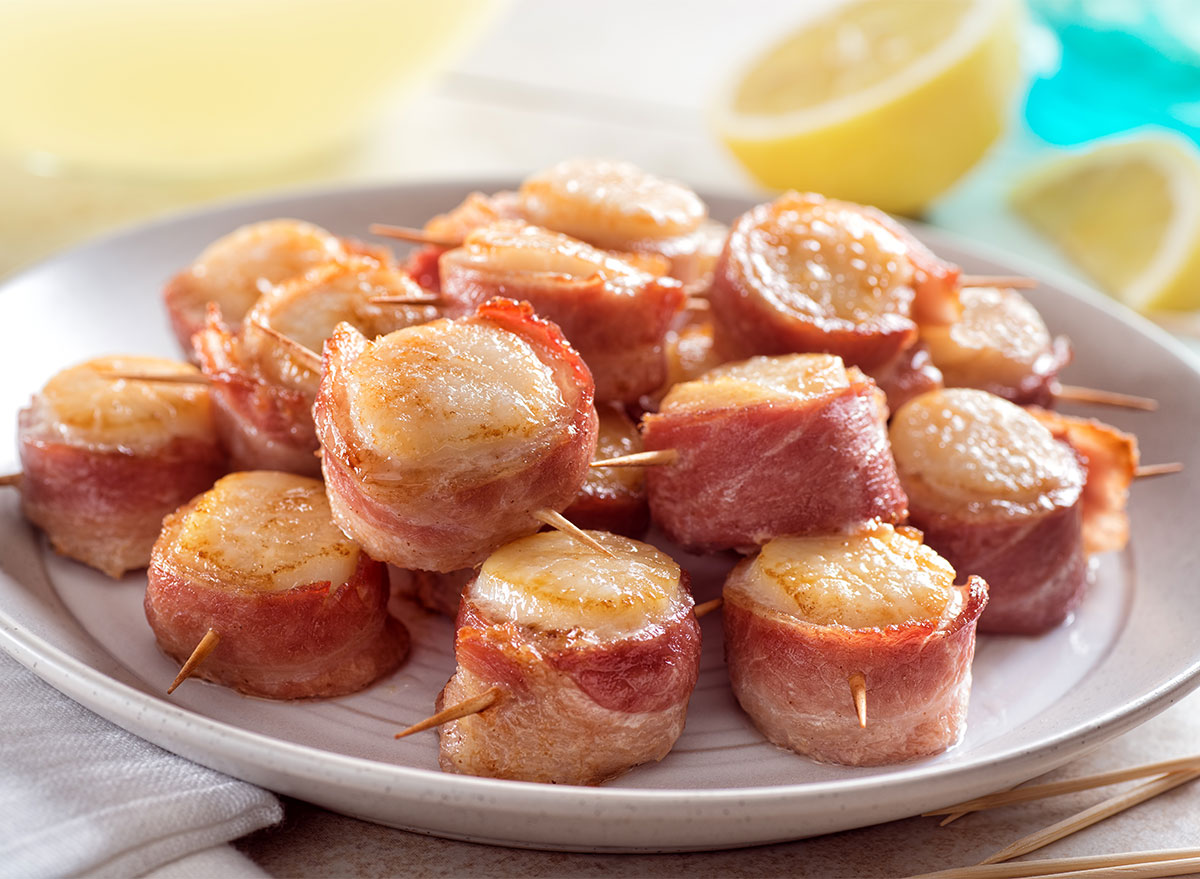 If you've ever wondered why your sea scallops aren't wrapped in crispy bacon, you're in luck. Aldi's bacon-wrapped sea scallops make for delectable snacking or for taking your dinner to the next level.
Mama Cozzi's Pizza Kitchen Holiday Themed Pizzas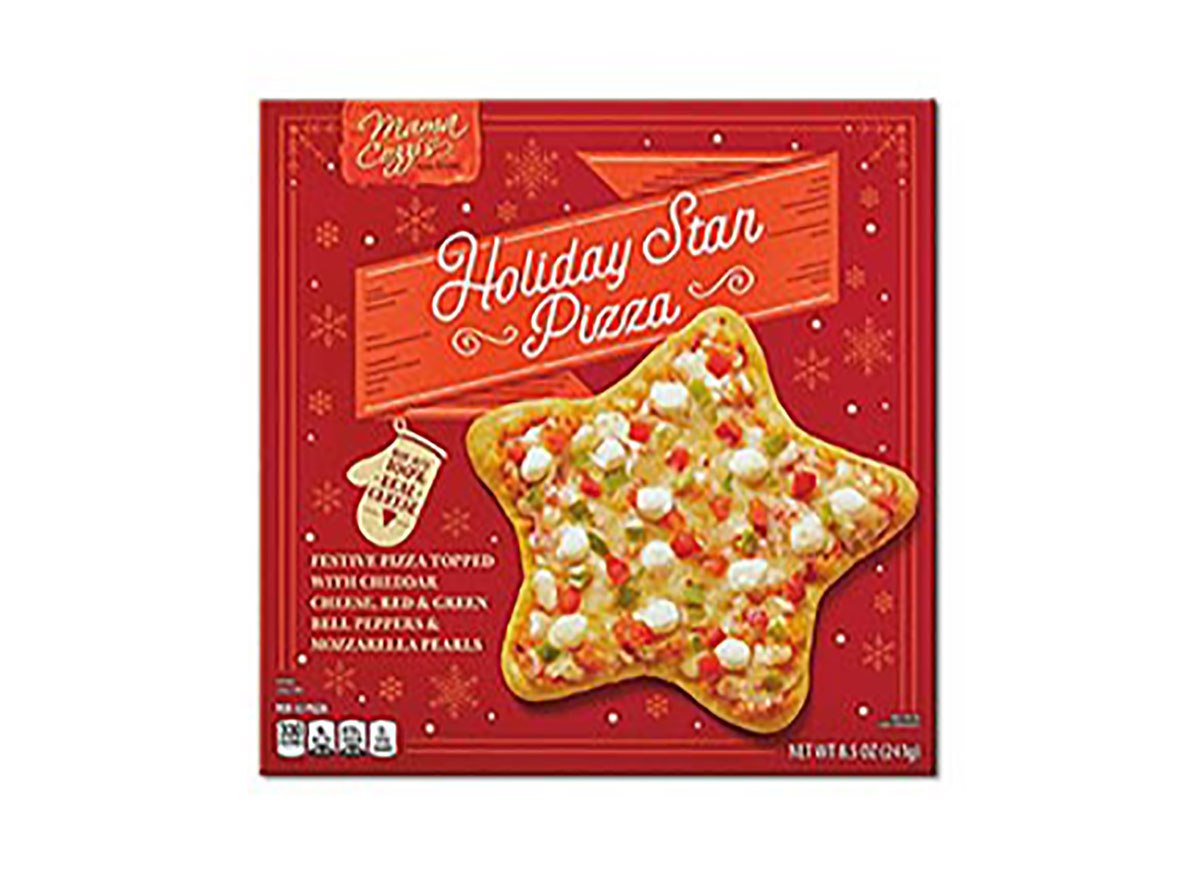 Mama Cozzi really turned up the charm when she created these pizzas in the shapes of stars and Christmas trees. Do you even really care what's on them? Just in case, the star is topped with cheddar cheese, red and green bell peppers, and mozzarella pearls, while the tree is adorned with spinach, cheddar, bell peppers, and a pesto cream sauce.
Bake Shop Apple Cider Doughnuts
We love a PSL in the fall, but don't forget about apple cider, either. It's refreshing to drink and makes for an excellent seasonally-inspired doughnut. Have a cup of coffee on hand for dunking.
Specially Selected Belgian Cocoa-Dusted Truffles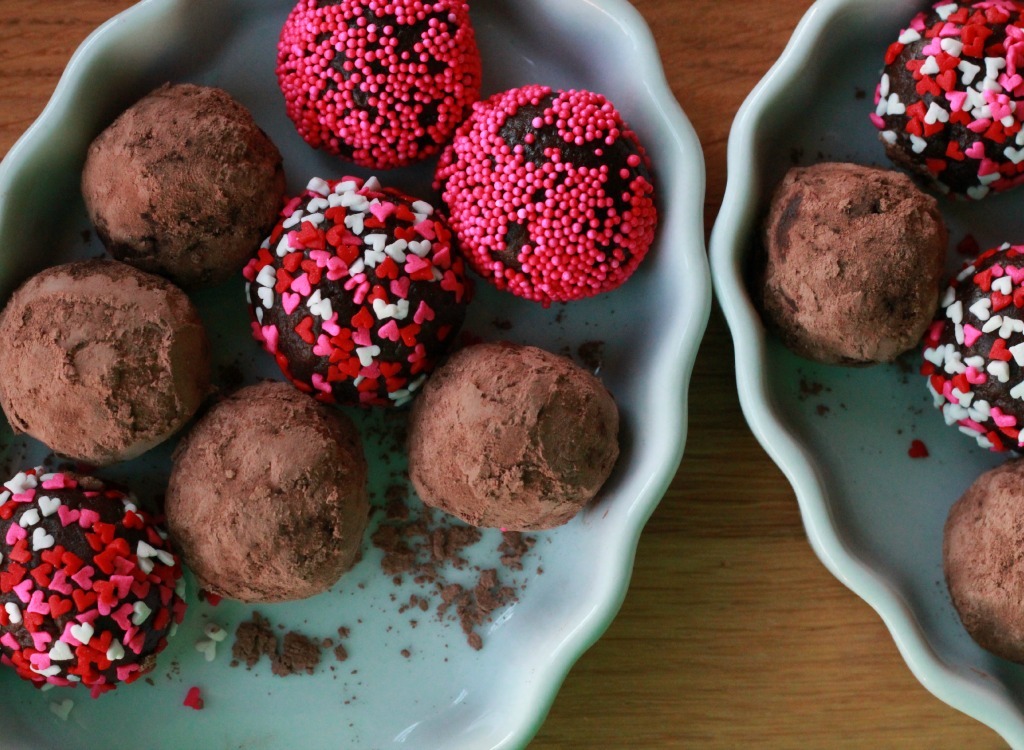 Another treat that screams "the holidays," these truffles are a classic. They're also bittersweet, which makes them an appropriate treat for the end of this year.
Appetitos Caramelized Onion and Gouda Mini Puff Pastries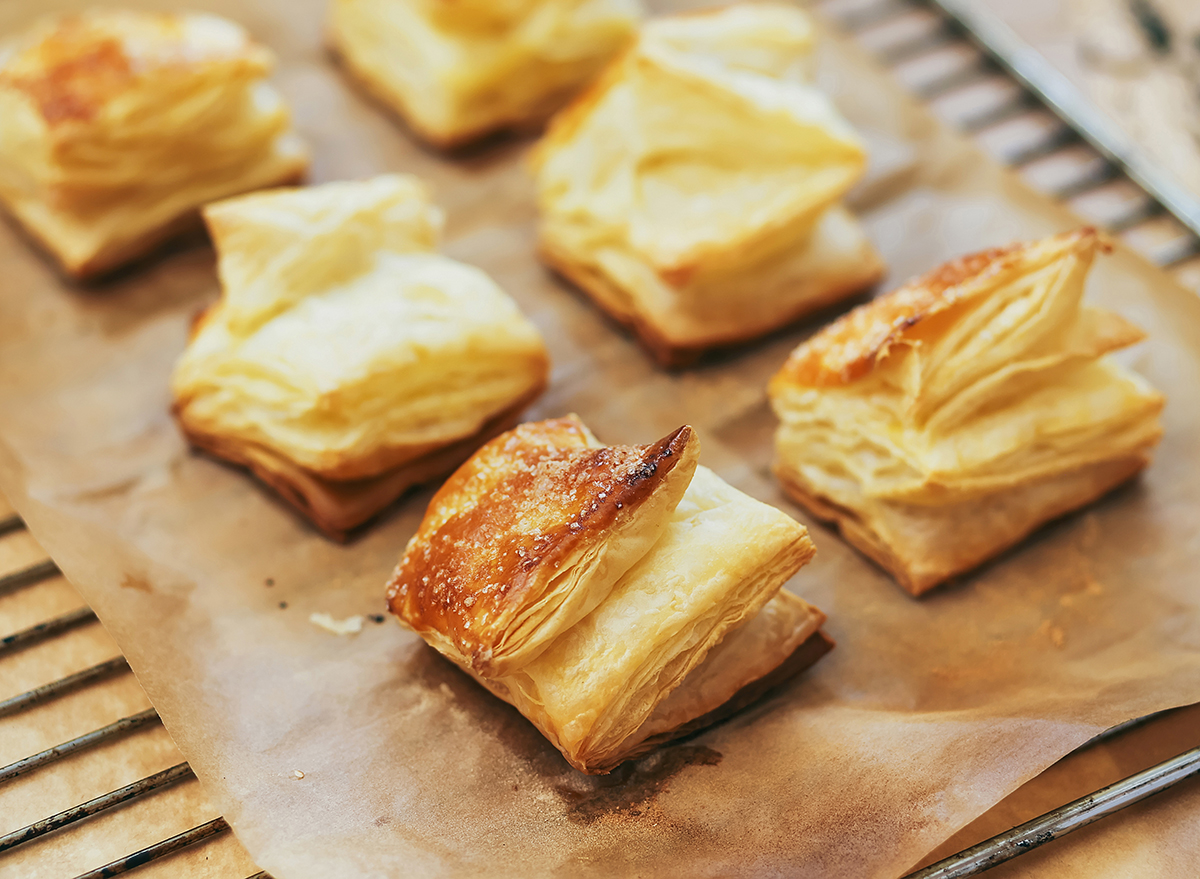 Normally, we'd say these caramelized onion and gouda puff pastries make great finger foods for parties, but you're (hopefully) not having a party this year, thanks to the pandemic. Don't let that stop you from getting your hands on these scrumptious little bites that are perfect for your household party (even if that's a party of one).
Fremont Fish Market Seafood Mix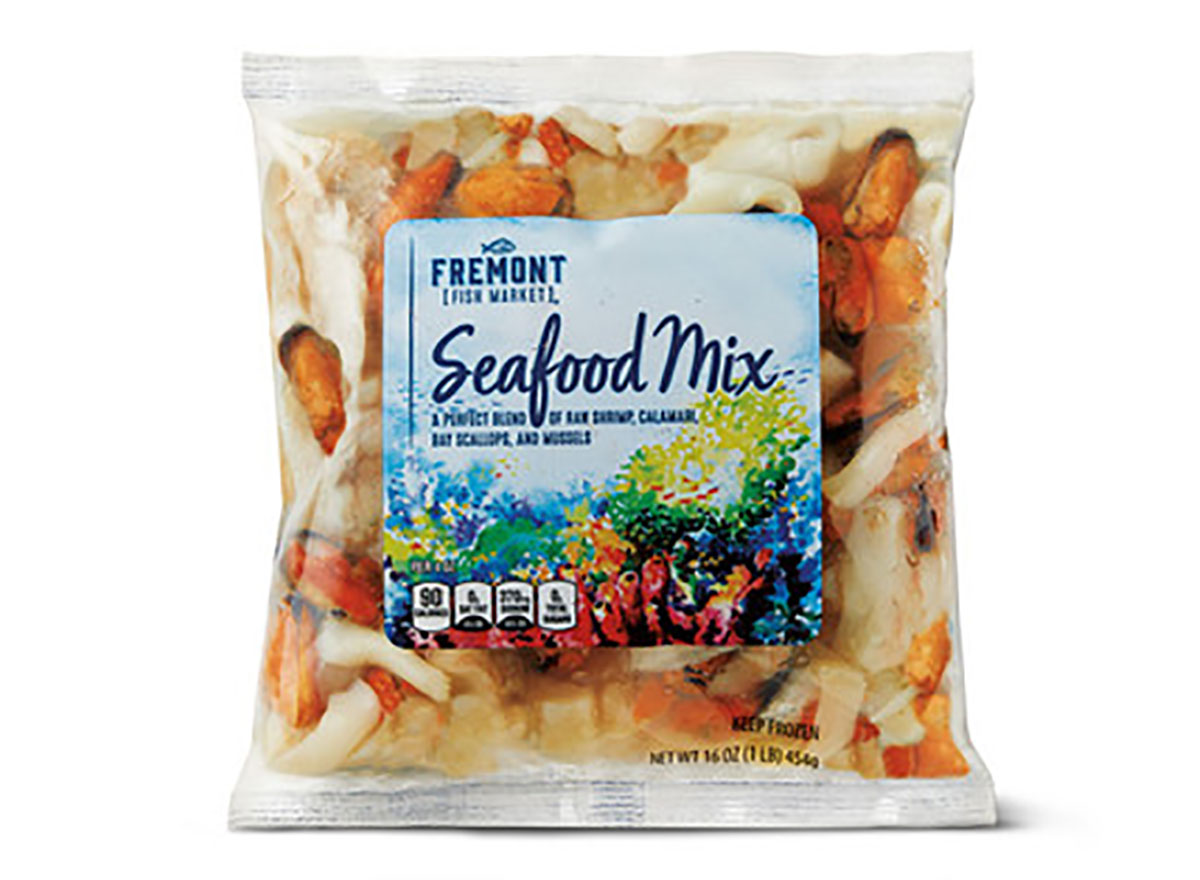 Wintertime is stew season, and seafood stews are massively underrated. Make your prep work easy by grabbing a bag of this frozen mix of mussels, calamari, bay scallops, and shrimp.
Park Street Deli Mexicali and Street Corn Dip
Again, you probably aren't entertaining very much this year, but that doesn't mean you can't treat yourself to some fun street corn dip. It's spiced with jalapeños and studded with tomatoes, bell pepper, and spices. It pairs great with your favorite rerun on Netflix.
State of Brewing Raspberry Lemon Spiked Lemonade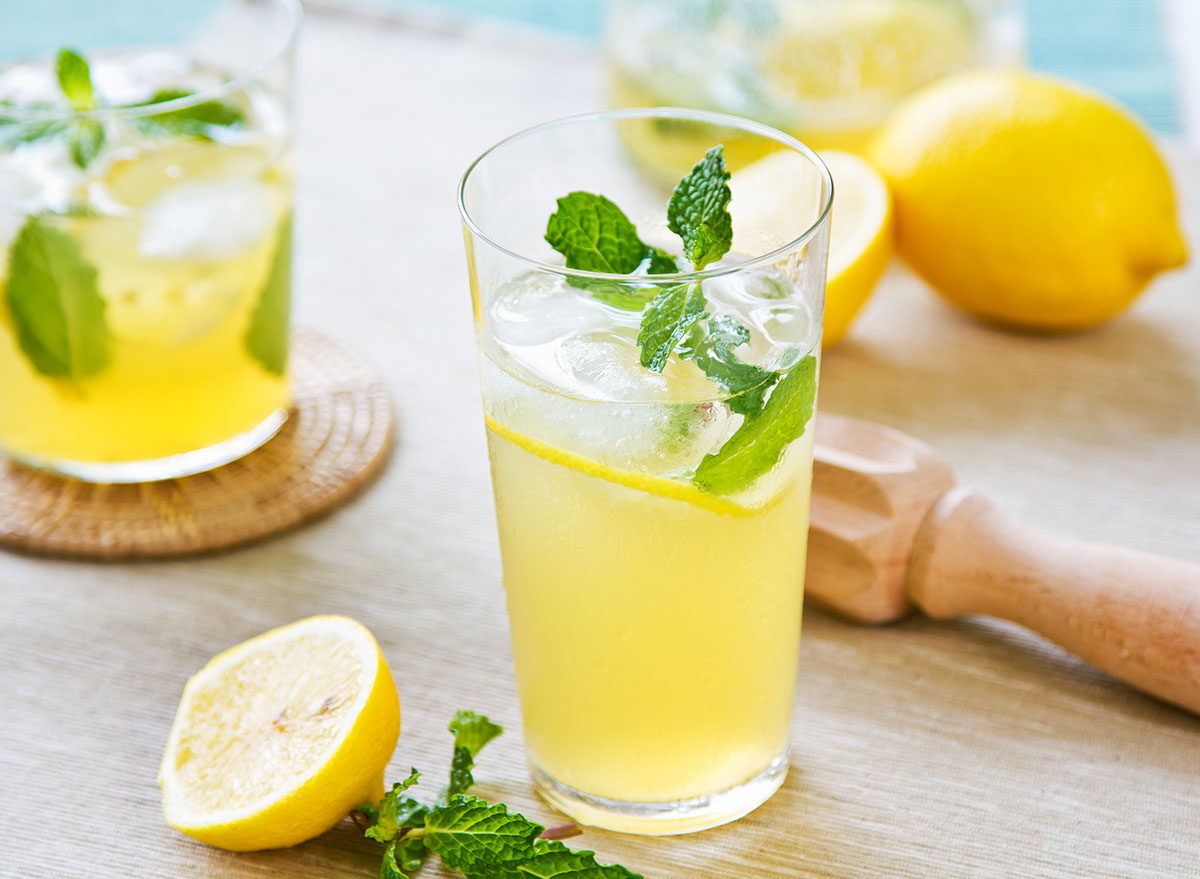 This beverage just screams "summer," from the bright packaging to the refreshing name. Just reading the phrase "raspberry lemon" probably made your mouth pucker, admit it.
Baker's Corner S'mores Cookie Kit
Don't have access to a fire? That's okay, just buy this cookie kit and get s'mores without the blaze. Bonus points: The cookie is giant!
Most of these Aldi products were only available for a limited time, as the store's selection is ever-changing. But looking back on these limited-time treats only has us more excited for the new year and all the foods that Aldi undoubtedly has in store!
For more, don't miss these 108 most popular sodas ranked by how toxic they are.
Lia Picard
Lia Picard lives in Atlanta where she writes about all things lifestyle.
Read more about Lia