8 ALDI Finds Customers Are Currently Raving About
The chain offers affordable ways to treat yourself this fall season.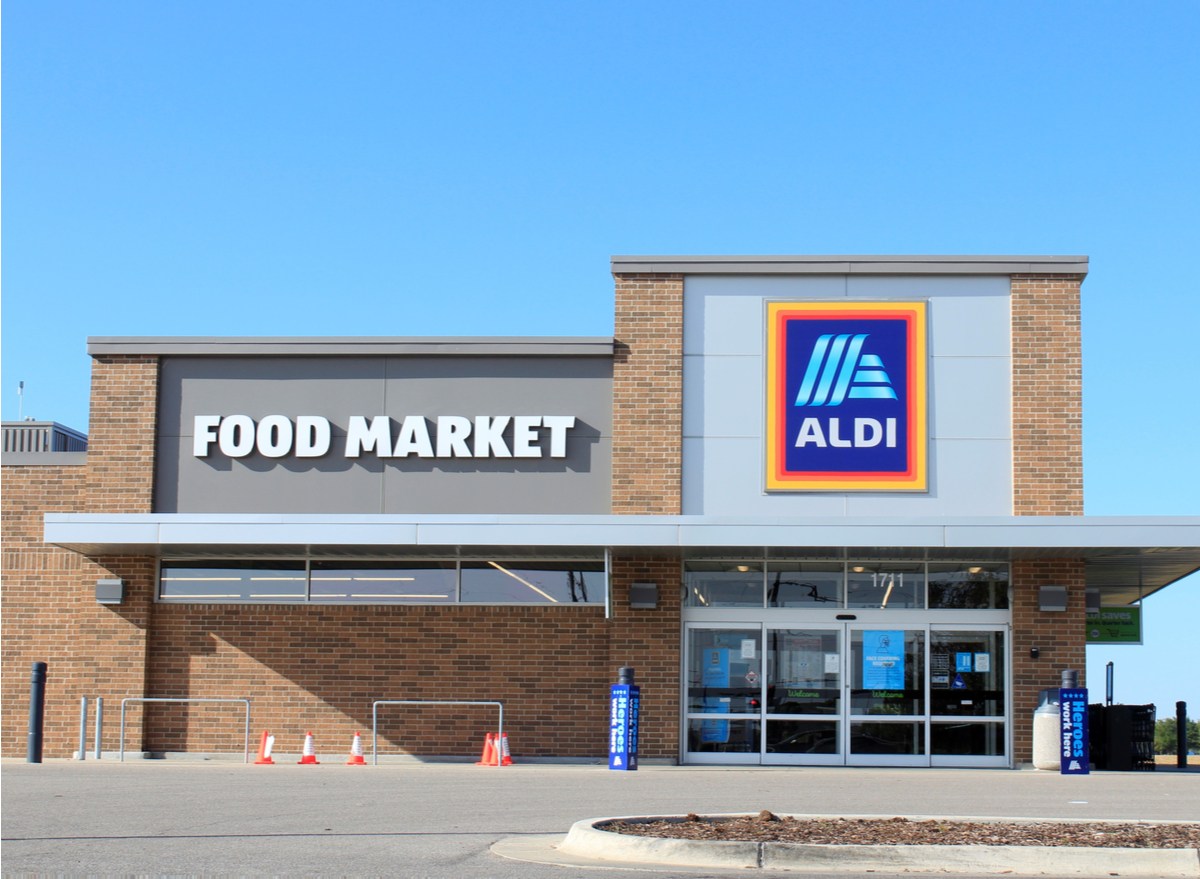 This post contains affiliate links. If you use these links to buy something, we may earn a commission.
Grocery prices are up more than 10% compared to last year, which means even basics have never been more expensive. In a jungle of soaring costs, ALDI is often seen as an oasis of affordable, high-quality groceries. In fact, more shoppers are flocking to the German-based supermarket than other comparable stores for its standout private-label goods.
But figuring out where to shop is just one piece of the puzzle. The bigger question—what should you buy? If you find yourself at the end of a productive grocery trip and are looking for a must-try to slip into the cart before checkout, we've got you covered—with some of the most talked-about products, according to the shoppers who know them best.
Deutsche Küche Spritz Cookies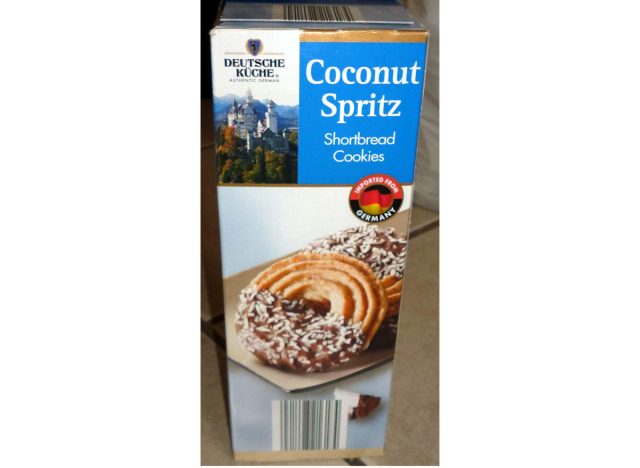 These cookies are definitely a highlight of the German-themed spread you'll find at ALDI. They come in coconut, almond, and vanilla flavors, each of which seems to have its own dedicated fanbase. One shopper makes the case for their favorite, saying that "Coconut Spritz is the Bentley of cookies." According to ALDI Things, you can snag a box for only $2.99.
Choceur Milk Chocolate Peanut Butter Cups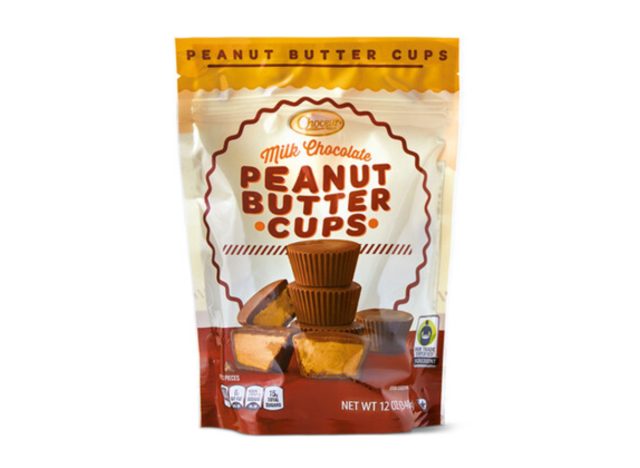 It's easy to be the most-visited house on the block on Halloween. Just fill your pumpkin with these chocolate treats. Some say they're even better than Reese's Peanut Butter Cups. "Hands down ALDI's pb cups are way superior to the Reese pb cups. Not even close!" says one Redditor. "The chocolate is better and the filling is a lot creamier. Only bad thing is they are dangerously addictive."
ALDI has it listed on its website, along with a note to "see price in store," so the cost may vary by location. According to Taste of Home, the 12-ounce bag was $2.99 in 2020. It also has a footnote describing the product as "available while quantities last." In other words, head to your nearest ALDI as soon as possible.
Bake Shop Pumpkin Sandwich Cookies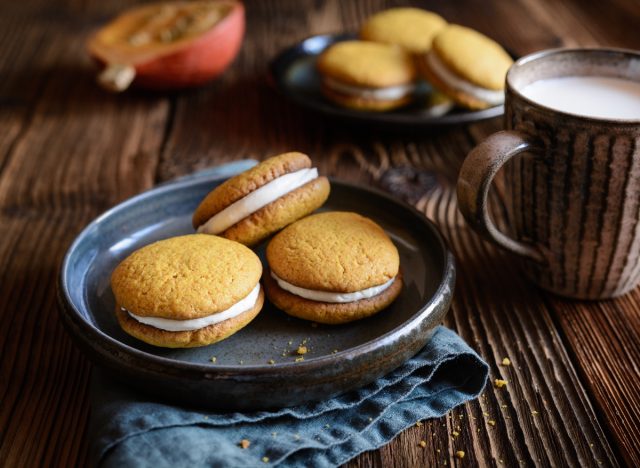 It's only natural that, at this time of year, autumn-flavored desserts will find their way into shoppers' carts at record numbers, whether or not they live up to the hype. But these cookies, as many can attest to, are worth the calories.
Instagram account @aldifavoritefinds shared some of its top fall picks, including these plush pumpkin spice cookies fortified with cinnamon cream cheese in the middle. "The pumpkin sandwich cookies are SO GOOD!! A MUST BUY!" one customer exclaimed.
According to Hip2Save, a blog on grocery deals, a box of 12 goes for $4.79.  These should stick around for a bit, but in case your store is all sold out, it looks like Target is selling its own version in a six-count.
Mama Cozzi's Pizza Kitchen Ready to Bake Pizza Dough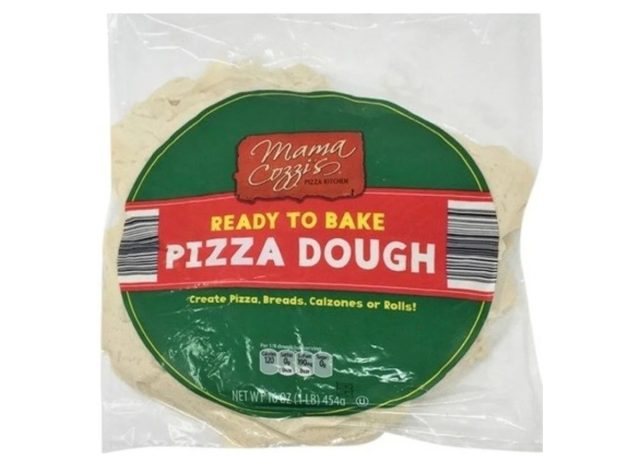 You've heard about the take-and-bake pizza from ALDI. Did you know you can make your own "from scratch" with this premade dough? Not only can you enjoy the smell of fresh pizza in your kitchen, but you can also use this prepped dough to bake bread. The one caveat: It seems notoriously difficult to find.
Instagram account @aldifavoritefinds finally located it at their local store after searching for months. Maybe one of the reasons it sells out so quickly is the phenomenal price. At 95 cents, you'll want to buy extra and store it in your freezer for a no-sweat meal.
Fremont Fish Market Oven Ready Crab Cakes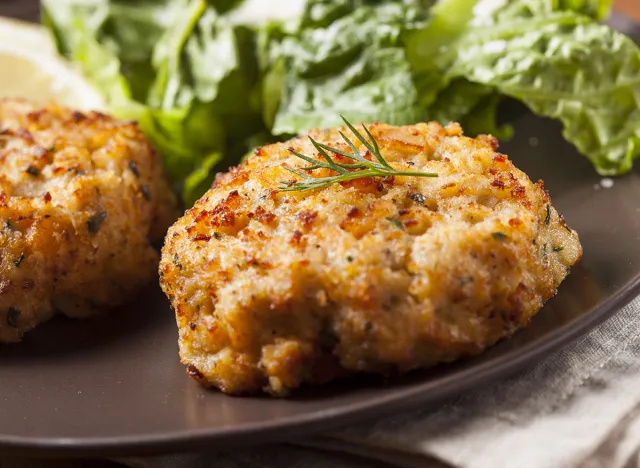 You might not think of ALDI as a place to get some of the best packaged crab cakes, but you should. These semi-prepped breaded patties of real crab, imitation crab, and fish flakes have been getting rave reviews for years.
Followers flocked to the Fremont Crab Cakes picture that @aldifavoritefinds posted in August, excited to see them back in stores. "Omg the crab cakes!!! I must go!" commented one user. "I stock up when I find them. They are great for an easy meal. 10 mins in the air fryer and ready to eat!"
Aldi Reviewer bought the item in March when the package of five cost $4.49—less than a dollar per crab cake.
Simply Nature Organic Maple Butter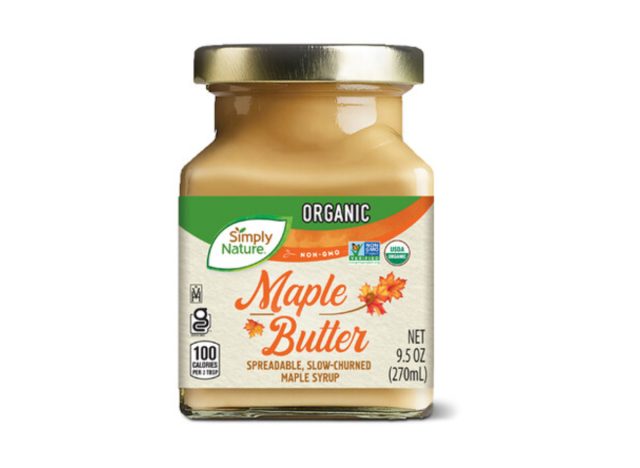 Instagrammer @adventuresinaldi spotted this sweet, creamy spread in the ALDI Finds section for $5.89 in September—marking a highly-anticipated return. And according to fans, there are countless ways to enjoy this pantry staple.
"OMG! Going to go buy like 10 for the whole year. This stuff is AMAZING!" one person commented. "I used it this past year on pancakes, on toast, with apples, on top of fresh pies in croissants. Options are ENDLESS."6254a4d1642c605c54bf1cab17d50f1e
The timing comes just as Trader Joe's maple butter fans found out that the neighborhood grocer would be discontinuing the item. Prepare for this to fly off shelves and get to the store ASAP.
Friendly Farms Whipped Dairy Topping
This fall favorite made its return this September, and everyone has taken notice. When @aldifavoritefinds spotted the Maple Vanilla and Pumpkin Spice flavors in stores, the post garnered over 3,000 likes and tons of excitement.
"Oh my god the Maple Vanilla is my entire life it's BACK," one user said. Others said they stocked up to last them through the rest of the season. According to @aldiforpresident's post, each can is $2.95.
Frozen Bean Ultra Premium Latte & Frappe Mix
Everyone says you can save money by making your coffee at home, but let's be real. Coffee at home isn't always as fast or as exciting as the espresso drink you can pick up at your nearest Starbucks. We propose you head to ALDI instead of your local coffee shop and pick up a box of these instant drink mixes. They're great for making quick lattes—just add them to hot water—or blending into a frappe.
Instagram account @aldiforpresident found them at the beginning of August, and they've been getting rave reviews ever since. You can pick from Java Chip, Mocha, or Sea Salt Caramel flavors. It comes in a box of three drink packets for $4.99, but according to a comment, a single packet makes two servings. "I'm basically obsessed. The caramel is GREAT hot as well," one fan said. "And remember that each packet is TWO servings so that's SIX servings/box, which is fabulous."
Sarah Wong
Sarah studied at Northwestern University, where she received a bachelor's degree in computer science and experimented with mixing tech and journalism.
Read more about Sarah