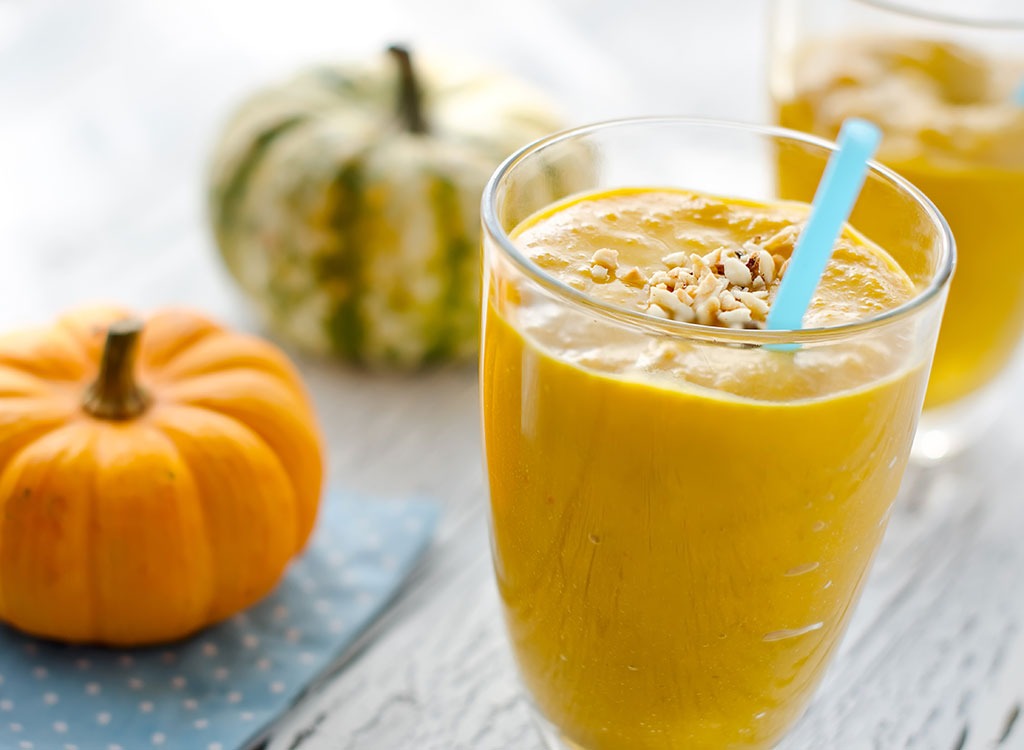 I was standing on line at Starbucks, waiting patiently for my morning fix, when two women behind me started obsessing about the impending paucity of pumpkins. "I'm going to the market right after work and buying six cans," one said of the recent news. "There's a shortage, you know."
They'd just read that an agriculture expert was predicting a post-Halloween scarcity of scary squash, due to disease and record rainfall washing out the crops, putting the entire country's supply of Thanksgiving Day pie at risk. But while a Black Friday–style run on the supermarket may be in the offing, there's no reason to panic.
Although University of Illinois professor Mohammad Babadoost was widely quoted telling the Associated Press: "I would not wait until Nov. 20 [to buy canned pumpkin], I'd buy it whenever it comes to the store," he tells Eat This, Not That! magazine that the reporters "added their flair" and the message got misconstrued: Though there are fewer pumpkins to go around than in the past, he doesn't anticipate that canned pumpkin will be hard to come by. And a Libby's spokesperson confirms they should have enough to last through the holiday.
But there's even better news for you: This stupendous superfood, a natural appetite suppressant and fat-burner with more fiber and protein than sugar, has been discovered by our researchers in everything from popsicles to protein powder. Stock up on these surprising new sources of the superfood, and when hunger strikes this fall, lose weight quickly and rapidly by also reaching for any of these 50 Best-Ever Weight-Loss Snacks!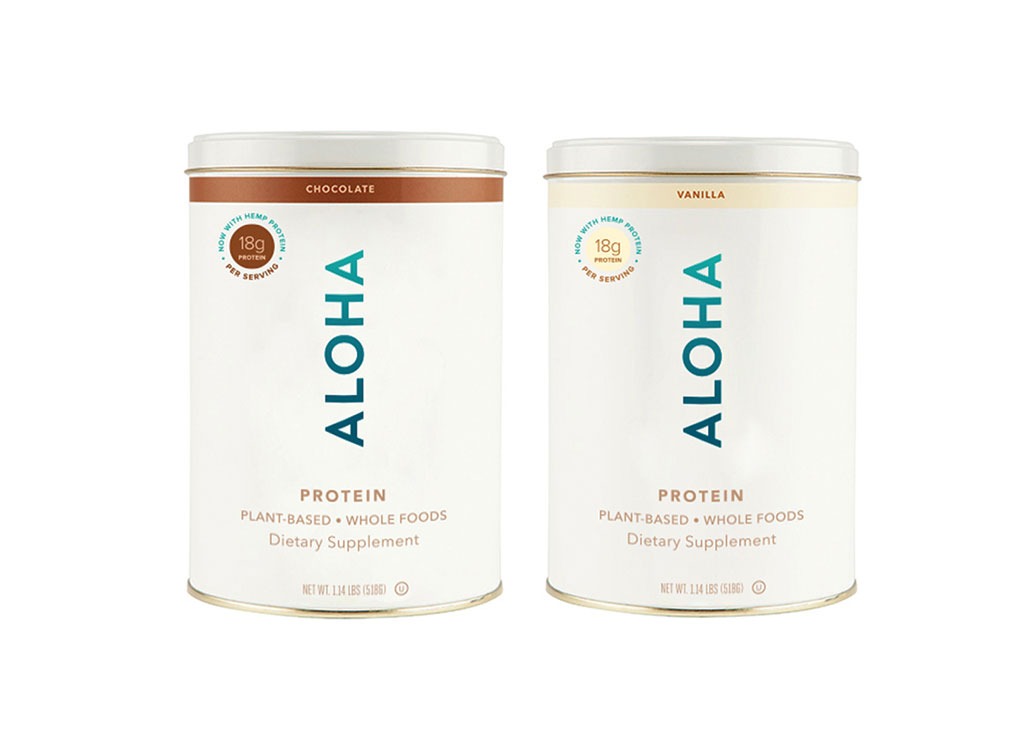 Yes, the vegan protein craze has extended to the pumpkin patch. Made from hemp, pumpkin seeds and peas, Aloha Plant-Based Superfood Protein packs an impressive 18 grams of protein per serving — with no chemicals or artificial fillers. And while it may be gluten-free, soy-free and dairy-free, it's actually also rich in flavor. (Our criteria for veggie protein powders: if you use it in a smoothie recipe originally intended to be dairy-based, and you can't tell the difference, it's a winner.) Try their wild harvested vanilla or fair trade organic cacao powder flavors, blended into a quick shake with half a frozen banana and a tablespoon of nut butter for satiating healthy fats and extra protein.
Eat This! Tip
The New York Times best-selling Zero Belly Diet is centered around plant-protein based powders, ranked the best of them, and test panelists lost up to 16 pounds in 14 days. Bryan Wilson, a 29-year-old accountant, lost 19 pounds and an astounding 6 inches from his waist in just six weeks on the program, and he attributes his success to the Zero Belly shake recipes in the program. "I love the shakes. I added them to my diet, and almost immediately I lost the bloat," Bryan said. For the complete meal plan, join the thousands who've slimmed down on the Zero Belly Diet!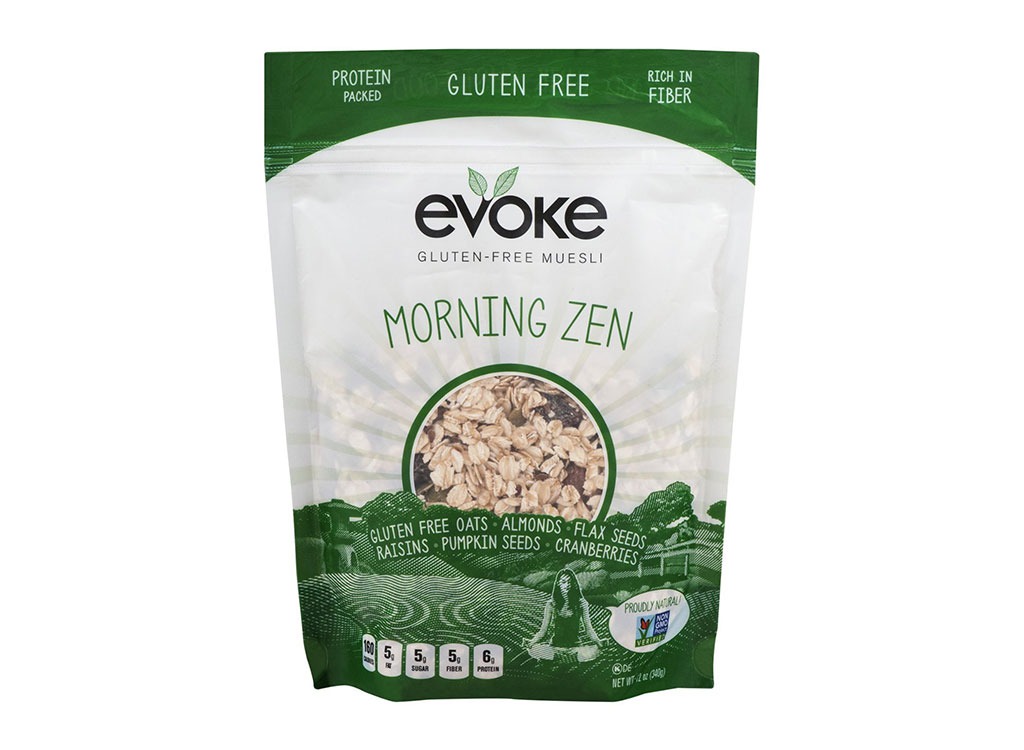 Mostly we presume granolas and mueslis are guilty until proven innocent—standard varieties pack more sugar than anything else. Evoke's low-cal, high-protein Gluten-Free Muesli Morning Zen, on the other hand, is packed with oats, raisins, fat-incinerating almonds, cranberries, flax and pumpkin seeds, making it a terrific, vitamin-packed pick. Or try Purely Elizabeth Pumpkin Fig Granola. It's low-sugar combination of pumpkin seeds, figs and ancient grains provides a morning boost for only 140 calories.
Eat This! Tip
Eat these cereals straight up, or mix into a healthy yogurt or milk. And for the Pumpkin Fig granola, you may want to spring for the two-ounce bags; they contain only two servings each, making portion control easier.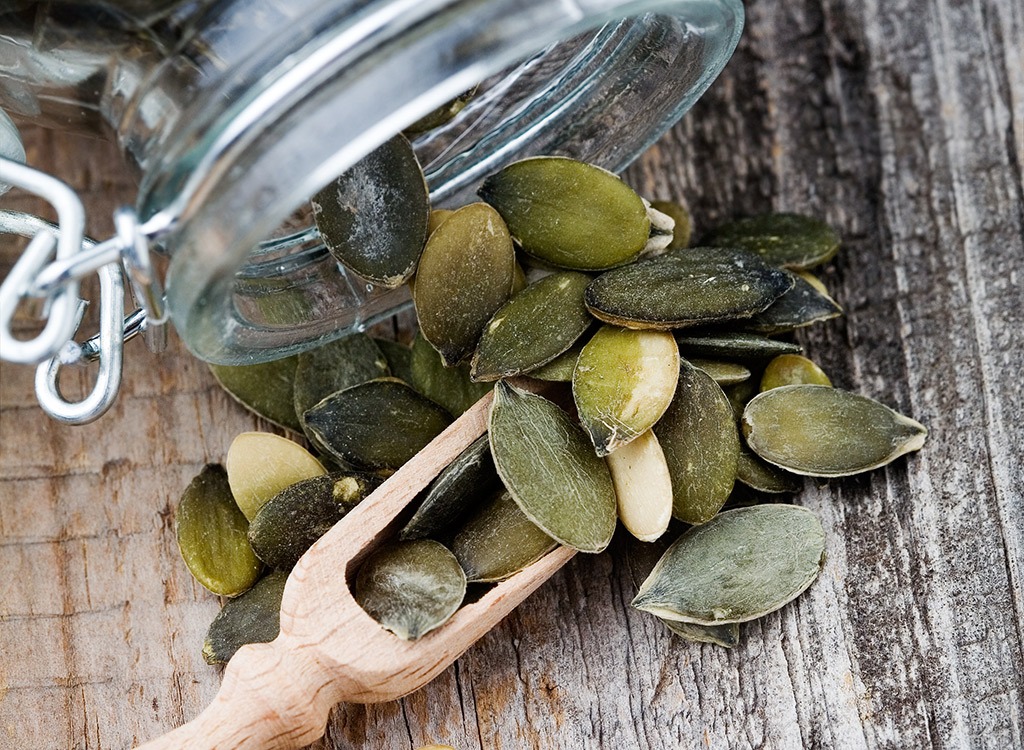 Rather than pump yourself full of Pringles, grab a handful of pumpkin seeds—they're not just for baking on Halloween. "Pumpkin seeds are a great source of minerals; they're lower in fat than almonds, and they offer antifungal and antiviral properties," says Angela Lemond, R.D.N., a spokesperson for the Academy of Nutrition and Dietetics. One ounce contains more than eight grams of protein and is also high in iron, potassium, phosphorus, magnesium and zinc (important for a healthy immune system). And pumpkin seeds are just one of the 9 Super Cheap Health Foods You Need to Stock Up On!
Eat This! Tip
These seeds are perfect for breakfast, as they go well in granolas, breakfast porridges and mixed into yogurt. You can also toss them in salads and stir-fries for an easy health boost at lunch or dinner. And they're just one of our favorite 7 Foods That Give You More Energy Than a Red Bull.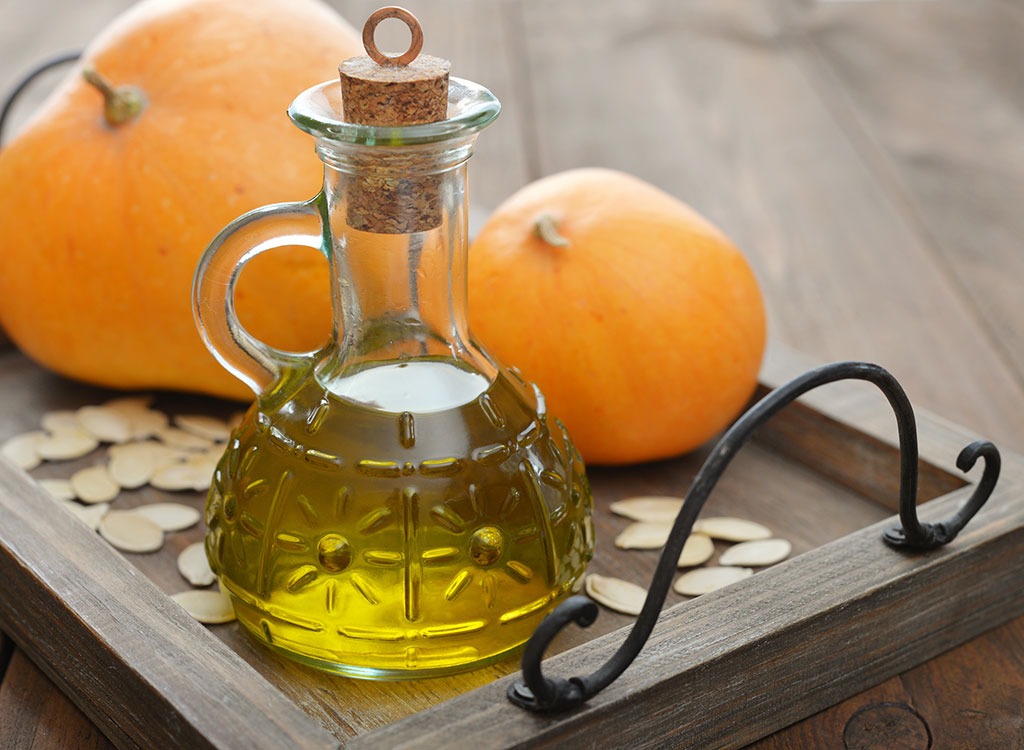 Dr. Lindsey Duncan, a nutritionist who's worked with Tony Dorsett and Reggie Bush, also likes pumpkin seeds. "A handful of raw pepitas or dry roasted pumpkin seeds can give you a natural jolt to power through a workout," he says. "They're a good source of protein, healthy fats and fiber, keeping you feeling full and energized longer, and contain manganese, magnesium, phosphorus and zinc, which provide additional energy support to maximize gym time." But he says pumpkin seed oil has similar benefits; Duncan recommends the GenEssentials Superfruit Oil 3-6-7-9 Blend found at Whole Foods.
Eat This! Tip
It's best used uncooked since it has a low smoke point—combine with olive oil or honey for a salad dressing. It can also be used as an ice cream topper, along with pumpkin seeds and whipped cream.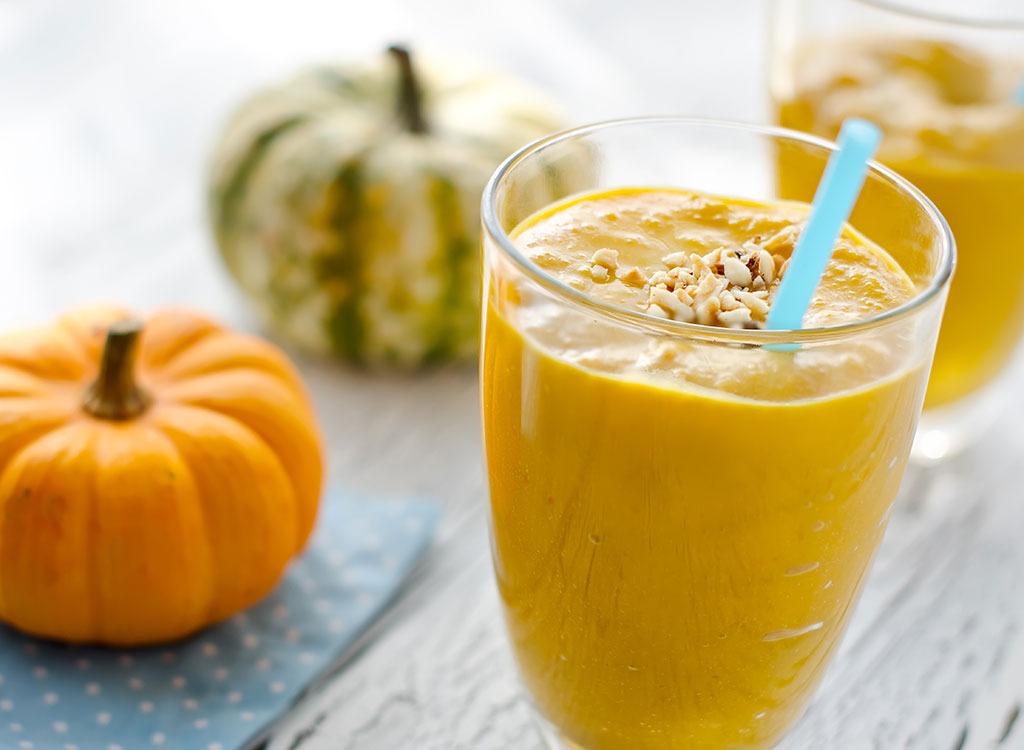 This idea is amazing for kids and adults. "Smoothies are an easy way to get picky eaters to eat their veggies," says Cassie Bjork, RD, LD of Healthy Simple Life. "Try blending half an avocado, a half cup of spinach, half of a small banana, ¼ cup canned pumpkin and ½ cup of either almond milk or water for a nutrient-dense, yummy treat. Your kids won't even taste the spinach—promise!"
Eat This! Tip
Throw in some pecans. The unsaturated fat found in pecans helps with the absorption of the pumpkin's vitamin A content, which supports the skin, immune system and mucous membranes. Or try these 8 Smoothie Ingredients Chefs Swear By.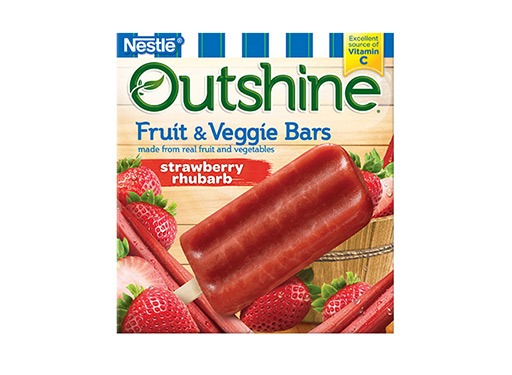 Gluten-free, fat-free and with no high-fructose corn syrup, Outshine Strawberry Rhubarb popsicles are our favorite picks for the final days of summer. They contain seriously sneaky vegetable ingredients, like beet and pumpkin juices, and actual rhubarb, not just flavorings.
Eat This! Tip
We also like Outshine's creamy coconut flavor.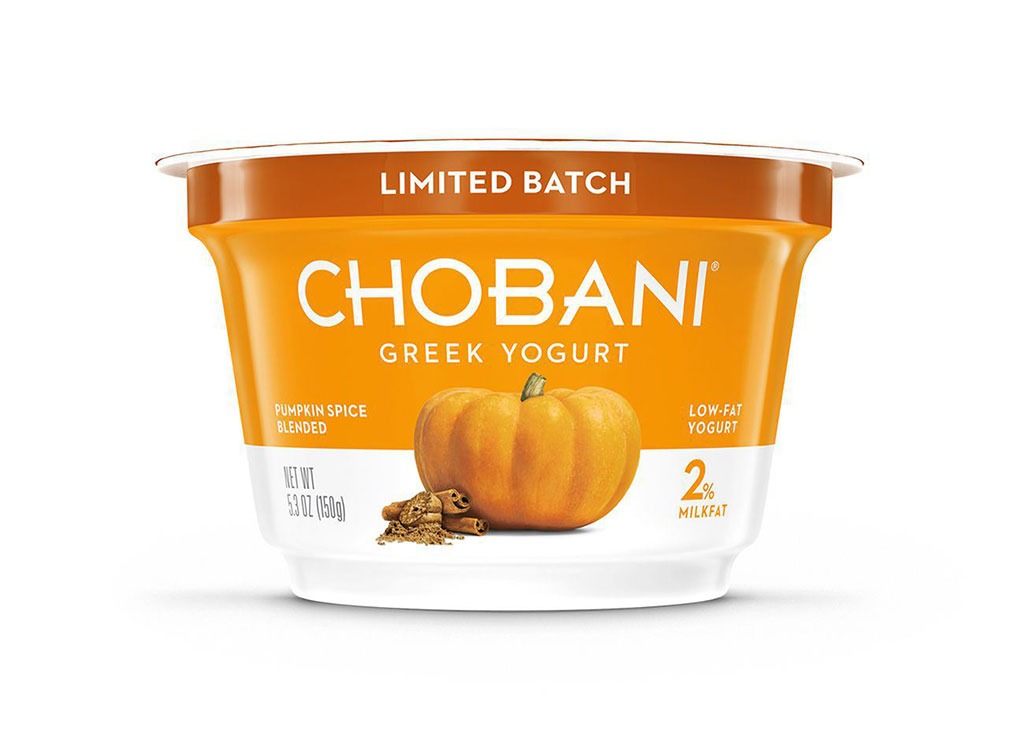 6254a4d1642c605c54bf1cab17d50f1e
The banana and pumpkin flavored Chobani Tots Greek Yogurt, supposedly for children, is worth stealing from your kids' lunch bag: With only 100 calories, and 8 grams of sugar (compared to Chobani Pumpkin Spice's 12), they're a quick way to get 4 grams of protein on the go. Just don't bring them into a important meeting: Each pouch features Winnie the Pooh.
Eat This! Tip
Discover which creamy yogurts are the real deal—and which are imposters overcharging you—with our essential list of The 11 Best and Worst Greek Yogurts!
Protein, carbs and electrolytes are like the popular kids of workout nutrition. But lower-profile nutrients offer benefits, too. Magnesium can be extremely beneficial for athletic performance—especially cardio endurance—according to The Journal of Nutrition. A three-month study on the effects of magnesium depletion on exercise found that peak oxygen uptake and heart rate increased significantly during periods of magnesium restriction — the opposite of what you want as an endurance athlete.
Eat This! Tip
Pumpkin seeds are one of the best dietary sources of the mineral, and we're huge fans of KIND's Maple Pumpkin bar with sea salt. While it certainly doesn't qualify as a protein bar (3 grams), it's perfectly portioned at 150 calories, surprisingly low in sugar (6 grams), and has an all-natural ingredient list that can help you power through that last mile.
MELT UP TO 10 POUNDS IN ONE WEEK! WITH OUR BEST-SELLING NEW DIET PLAN, The 7-Day Flat-Belly Tea Cleanse! Test panelists lost up to 4 inches from their waist! Available now for Kindle, iBooks, Nook, Google Play, and Kobo.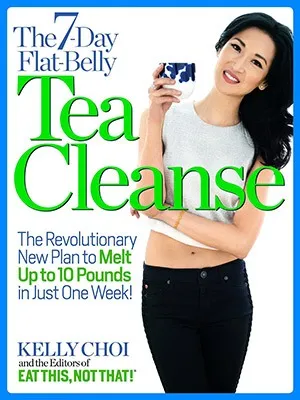 Eat This, Not That!
Inspired by The New York Times best-selling book series, Eat This, Not That! is a brand that's comprised of an award-winning team of journalists and board-certified experts, doctors, nutritionists, chefs, personal trainers, and dietitians who work together to bring you accurate, timely, informative, and actionable content on food, nutrition, dieting, weight loss, health, wellness, and more.
Read more about Eat This