22 Apple Cider Vinegar Tips and Tricks
Hop aboard the ACV train with these surprising, brilliant ideas from the experts.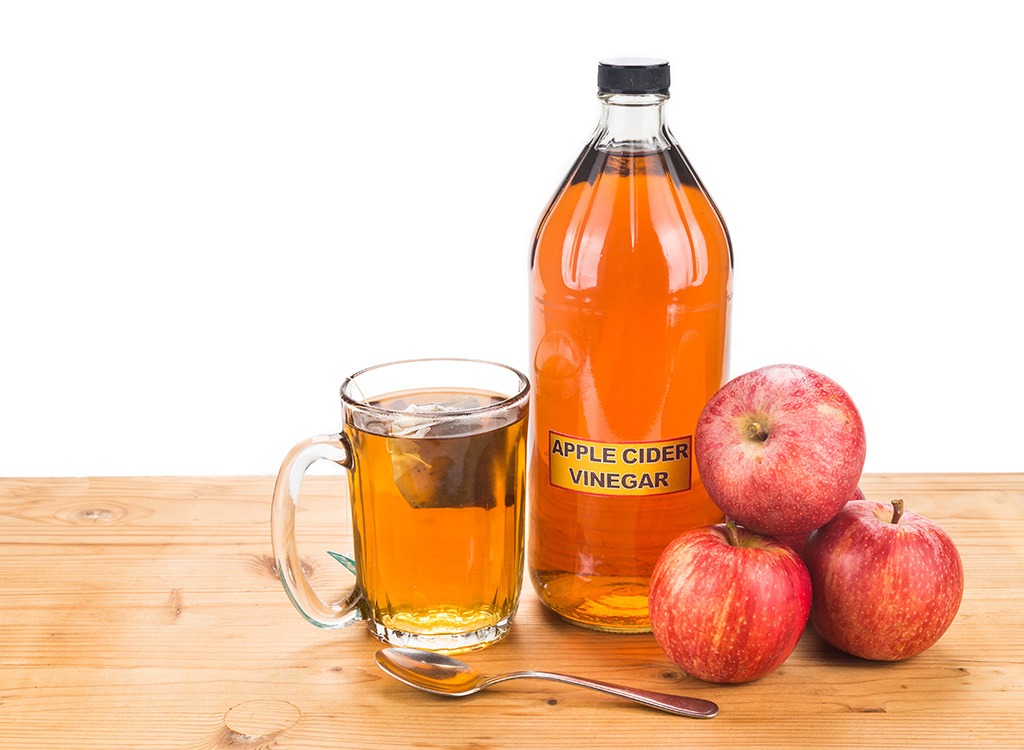 Now that you've got your cauliflower and kale skills honed to chef-status heights, it's time to tackle a versatile, healthy-eating elixir: Apple cider vinegar. Health nuts swoon for it, chefs dig it for its tangy bite, and weight loss experts love it because it quiets your hunger hormones. So, we're all about hopping aboard the ACV train. We tapped chefs and nutritionists for their game-changing apple cider vinegar tidbits, tips, and tricks. Raise a glass to your health and take the benefits to the max—and then find out the 9 Foods That Shut Off Hunger Hormones—Fast!
It May Help Lower Cholesterol
"Some studies suggest that apple cider vinegar could lower cholesterol," says Lisa Hayim, registered dietitian and founder of The WellNecessities. "In a study done on non-diabetic rats, they found that rats who were fed a diet with apple cider vinegar had a significant reduction of LDL cholesterol (the bad cholesterol linked to heart disease), and increase in HDL (the good kind)." Steer clear of these 30 Worst Foods For Your Heart, too!
It Makes the Tastiest Health Juice You've Ever Tried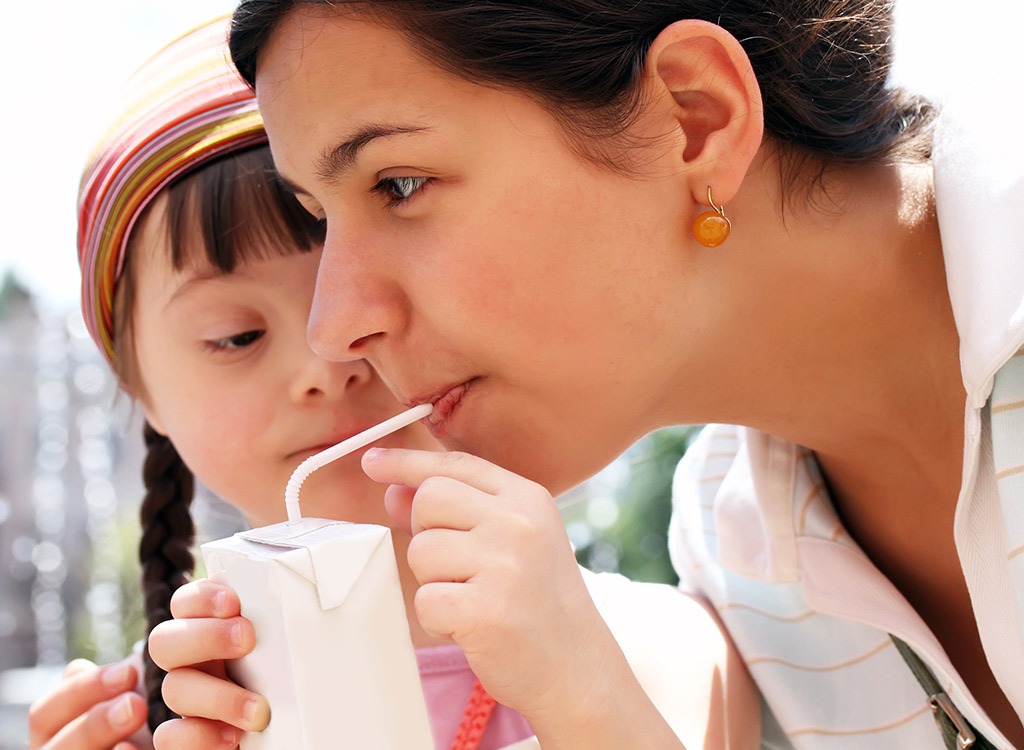 We've all suffered our way through a gnarly-tasting, kale-wheatgrass-maca elixir. No thanks! This taste bud tantalizing drink is as tasty as it is delicious. "We make a weight loss booster antioxidant juice by juicing two red apples and a cup raspberries and combining two teaspoons apple cider vinegar a teaspoon of minute," says Executive Chef Mauricio Lopez of luxury resort Hilton Los Cabos in Cabo San Lucas, Mexico. Wanna transform this into a healthy riff on a mojito? "Add a splash of rum and a touch of sweetener!"
But Buy the Unfiltered Kind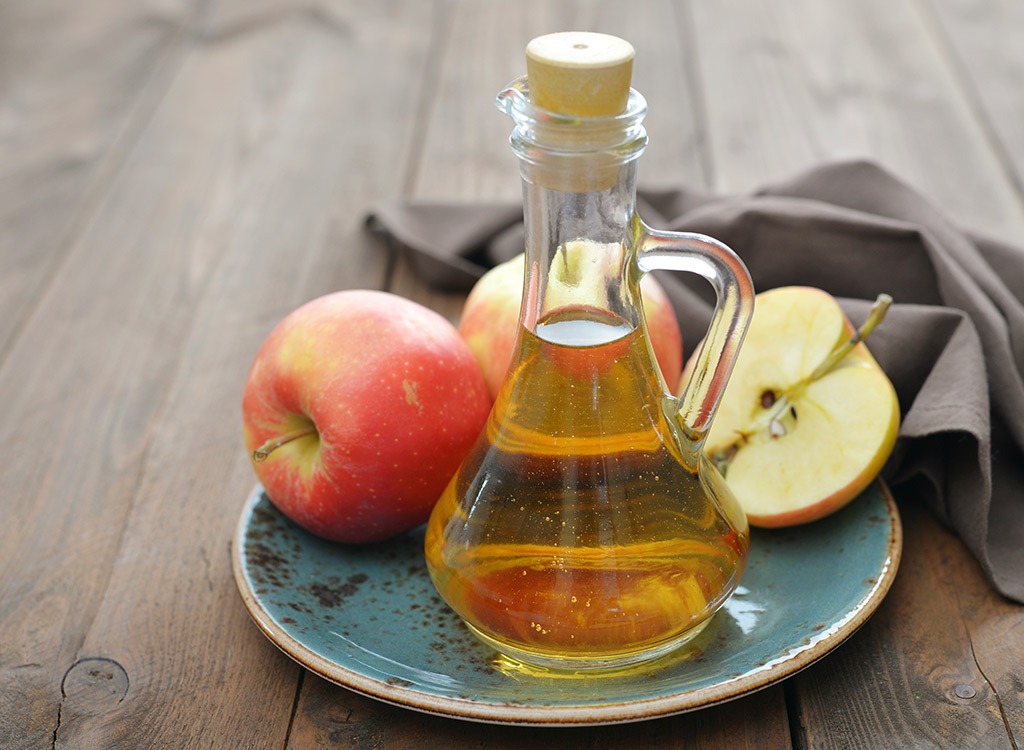 We're fans of Bragg's organic, raw apple cider vinegar (note: it's unpasteurized), and it turns out, to reap the benefits of ACV, you'll want to be imbibing a similar kind. "Be careful, it's not all apple cider vinegar that can provide health benefits and aid in digestion. Just the unfiltered type, which is cloudy and contains probiotics, which can help adding the good bacteria into your gut," says Hayim. Speaking of, check out these 14 Yogurt-Free Products with Probiotics.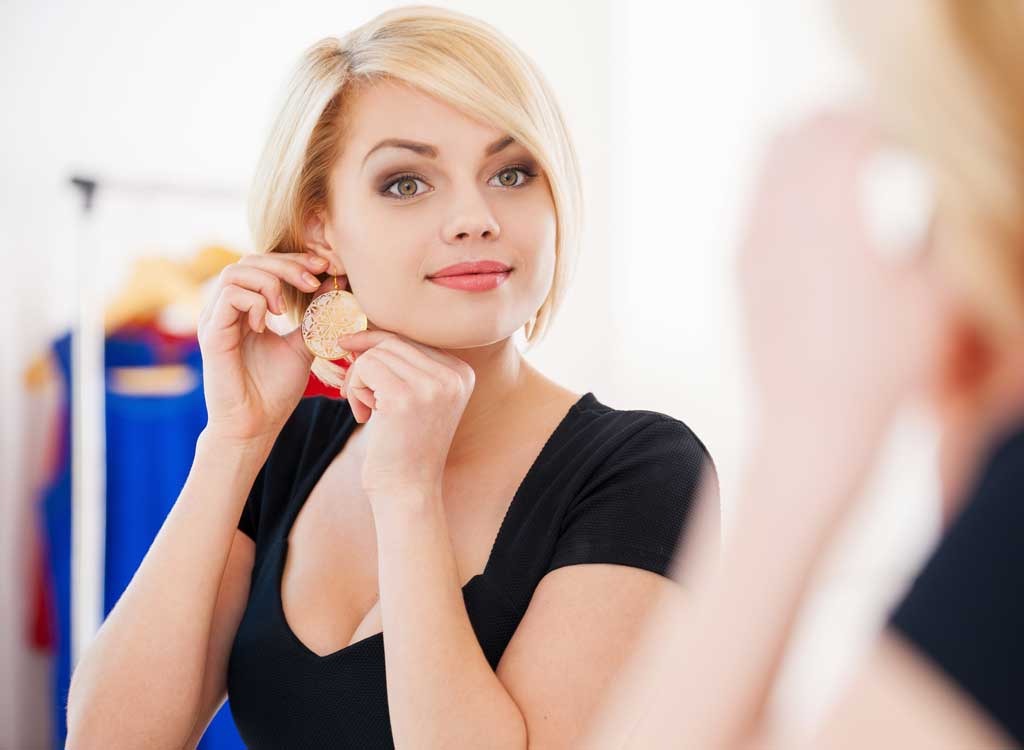 "Many people love apple cider vinegar as a conditioning rinse for your hair," says Julieanna Hever, MS, RD, CPT, a plant-based dietitian and author of The Vegiterranean Diet and The Complete Idiot's Guide to Plant-Based Nutrition. "Simply pour it over your hair in the shower after shampooing and it is touted for enhancing shine and cleaning off built-up product."
Make the Best Coleslaw Ever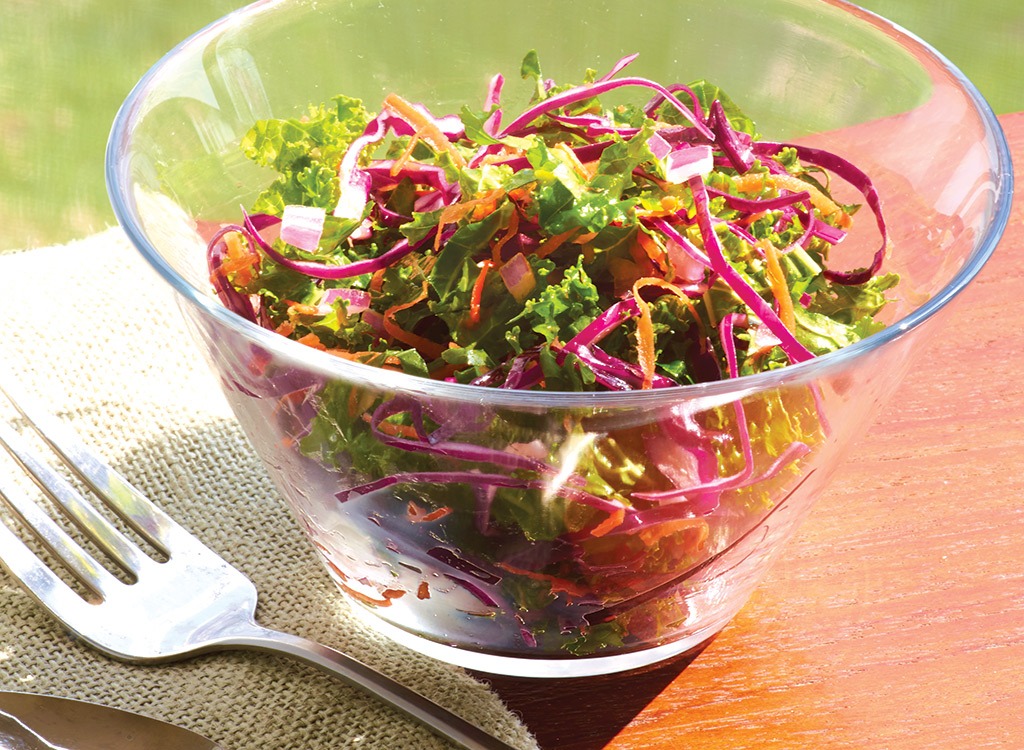 Sure, coleslaw has, um, cabbage and carrots but with all that mayo, it ain't exactly a boon for your body goals. Enter: Apple cider vinegar. " I love to add apple cider vinegar into a mix of green and purple cabbage with black sesame seeds. You get all the flavor without all the extra calories and fat from mayo!" exclaims Rebecca Lewis, RD for HelloFresh, a leading healthy meal kit delivery service. Besides, mayo masks the pretty color of that rainbow slaw you worked so hard on anyways; now you'll get that perfect 'gram.
Use it for Marinades and Salad Dressings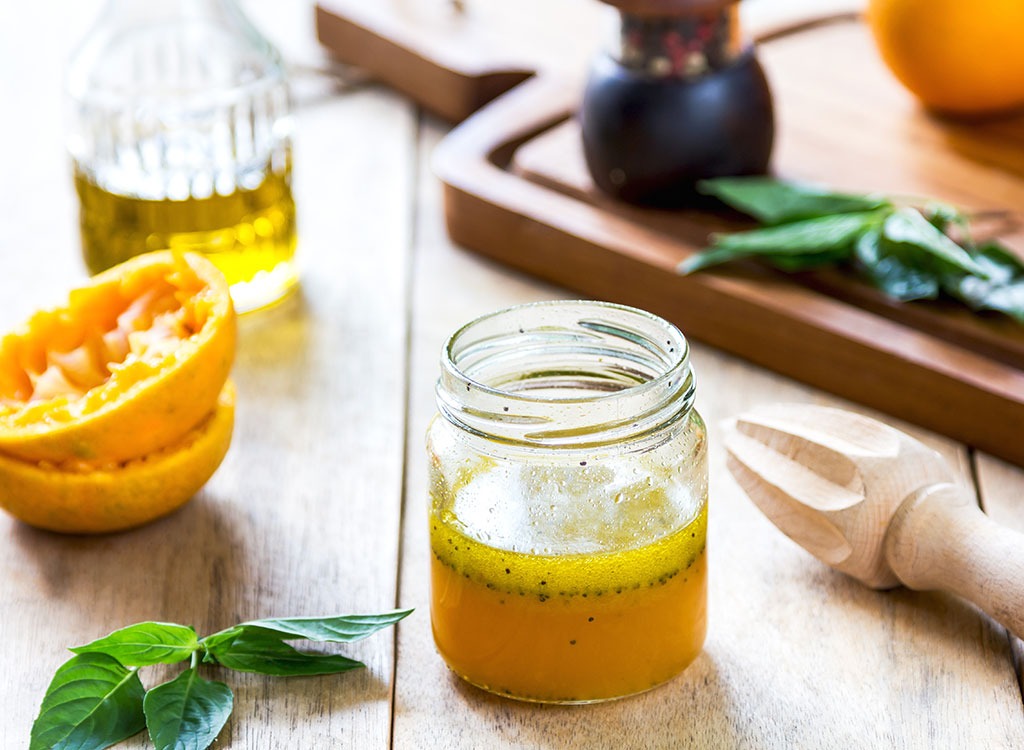 "Apple cider vinegar adds a tangy taste to dressings without adding calories, salt, or sugar," says Hayim. Talk about a triple win. "It can also substitute for a rice vinegar without adding an overpowering flavor," she adds.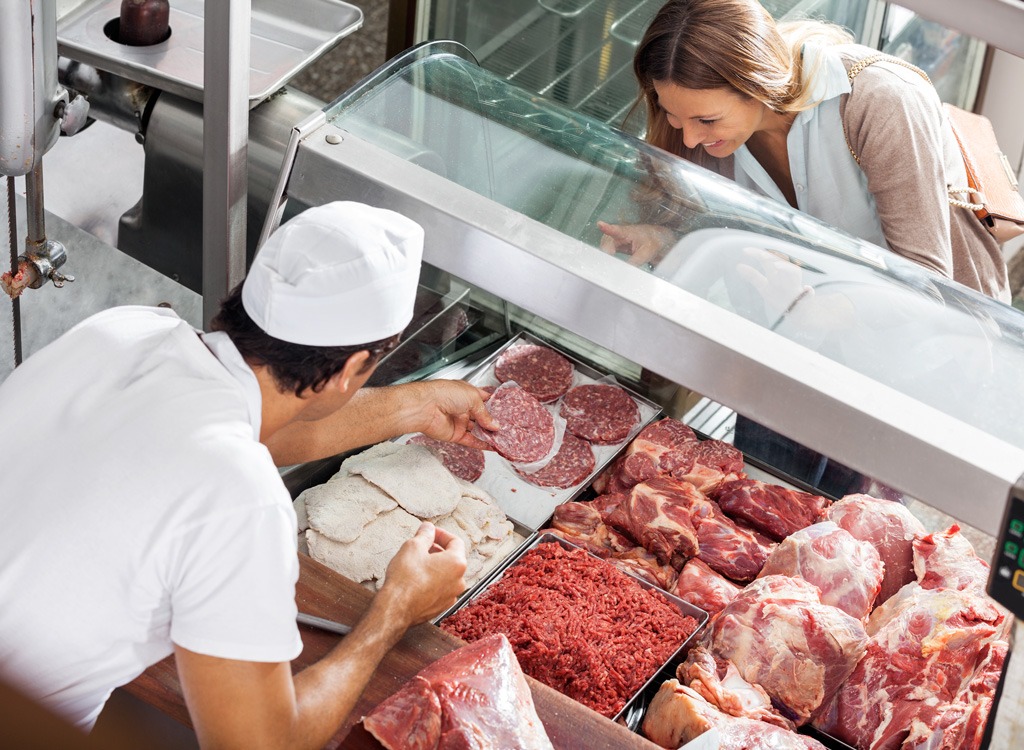 Warning: Vegetarians may even be won over. "Combine apple cider and water [and use it on your meats]. The high acetic acid content will ensure the meat is tender and fall-off-the-bone ready," shares Lewis. Get more culinary hacks with these 1-Minute Dinner Hacks That Save Tons of Time.
It Could Enhance Insulin Sensitivity for Diabetics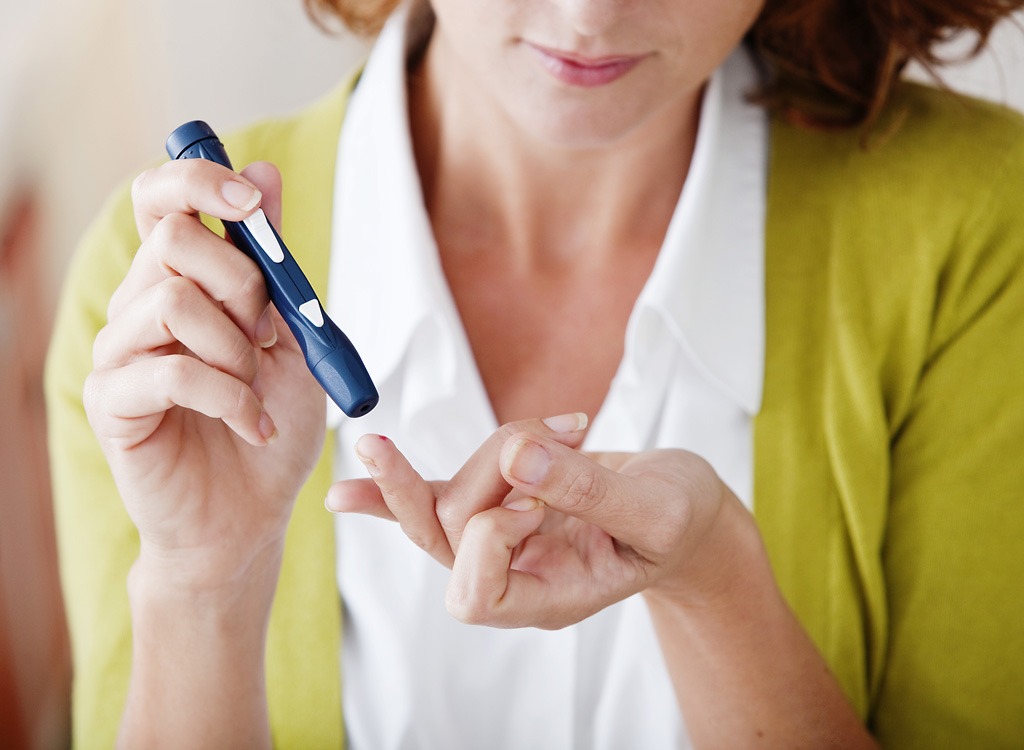 "Apple cider vinegar may improve insulin sensitivity in diabetic individuals and, therefore, reduce blood sugar levels— all the more reason to use apple cider vinegar in salad dressings and pickles," suggests Nutritionist Kayleen St. John, RD at Natural Gourmet Institute, a health-supportive cooking school in New York City, that also offers public classes. If you're drinking it straight, consider mixing it with water and a squeeze of pure maple syrup to make it more palatable.
It Makes a Stellar Fruit and Veggie Wash
Save your money on those pricey "pesticide washes" at the grocery store and DIY your way to cleaner fruits and veggies. "Vinegar is one of the best natural products for removing pesticides and bacteria from your fresh produce. Make a solution of 10 percent vinegar to 90 percent water to soak produce. Put your veggies or fruit in the solution, move them around, and rinse," offers celebrity nutritionist Lisa DeFazio, MS, RDN. (Psst! Wondering what "pesticide drift" is? Find out in the 42 Food Qs From Millennials—Answered in 5 Words or Less!
"Vinegar is often used in vegan baking because it helps to leaven and enhance flavor. Adding a little apple cider vinegar to soy milk (and letting it sink) can help precipitate the 'curdling' process, which can enhance the dairy-like experience, flavor, and texture. It also helps activate baking powders and soda which help the leavening of vegan baked goods," comments Hayim.
Protect Your Heart with it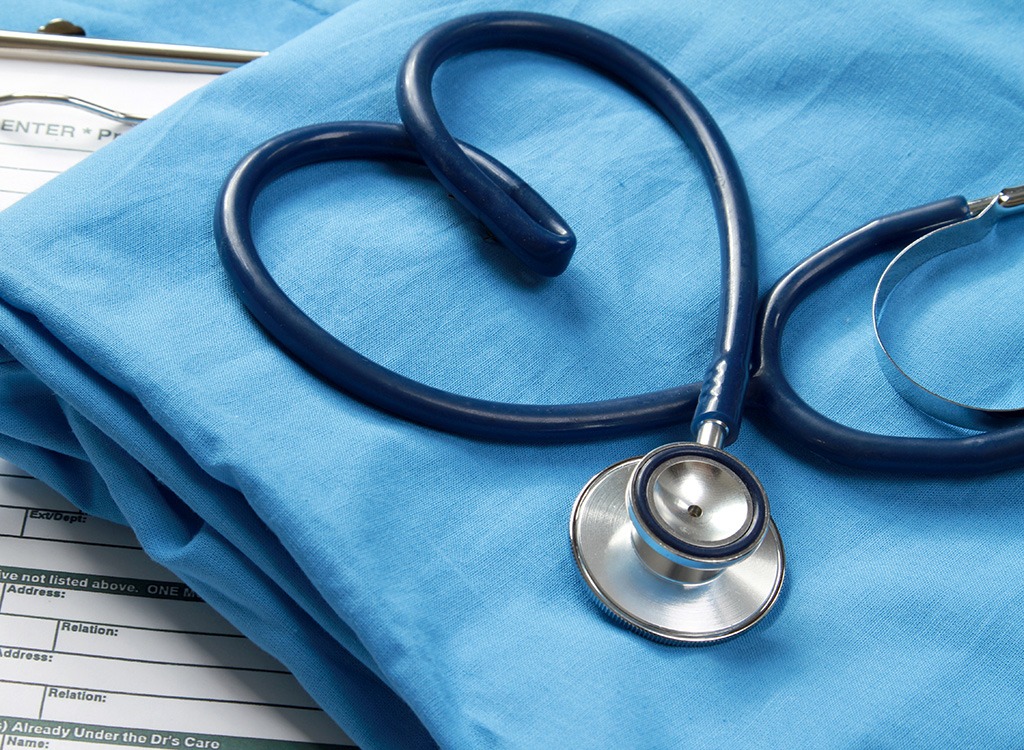 Not only will it help you look better in the buff, did we mention apple cider vinegar may also protect your ticker?"Apple cider vinegar has been used for many years to treat a variety of diseases, including hyperlipidemia," offers Hayim. "Hyperlipidemia is known to be a risk factor for atherosclerosis., which can lead to complications of cardiovascular disease. One study found that consumption of AVC over an eight-week period had a beneficial effect in reducing the harmful blood lipids associated with hyperlipidemia."
Squash Leg Cramps with This Neat Trick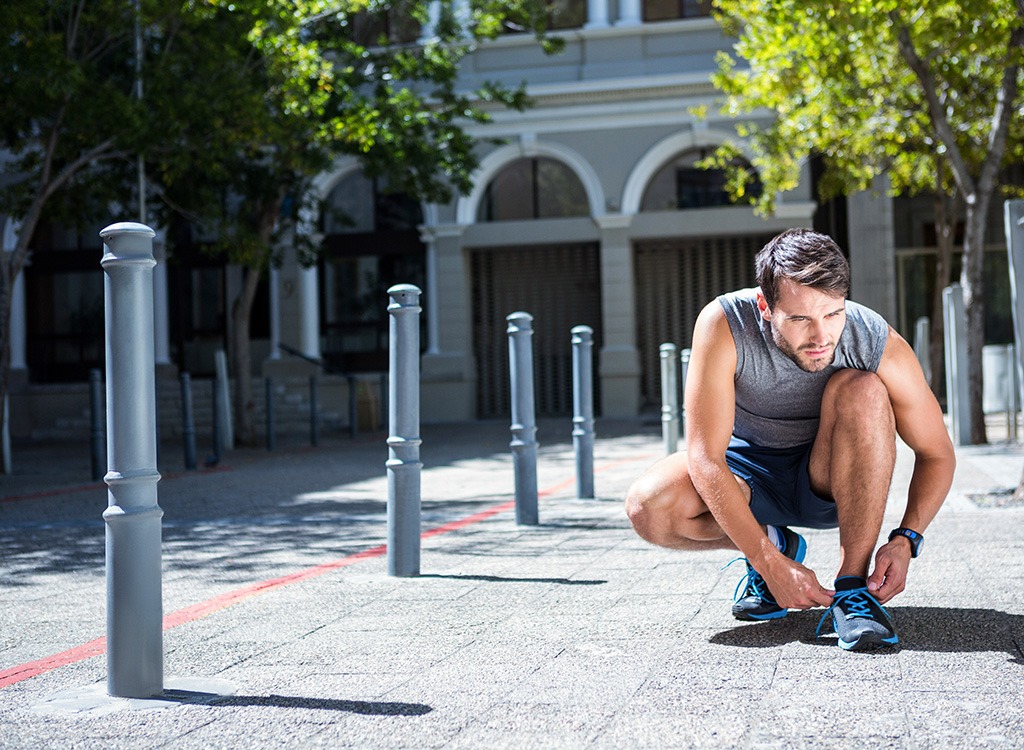 Nothing like a 'bout of bad leg cramping to ruin an office meeting or make you cancel your post-work cycling class. Next time leg cramps strike, try this: "Add two tablespoons to a glass of water for a boost of energy or to cure leg cramps (thanks to the high potassium content)," advises Lewis.
Clean Your Kitchen with it Post-dinner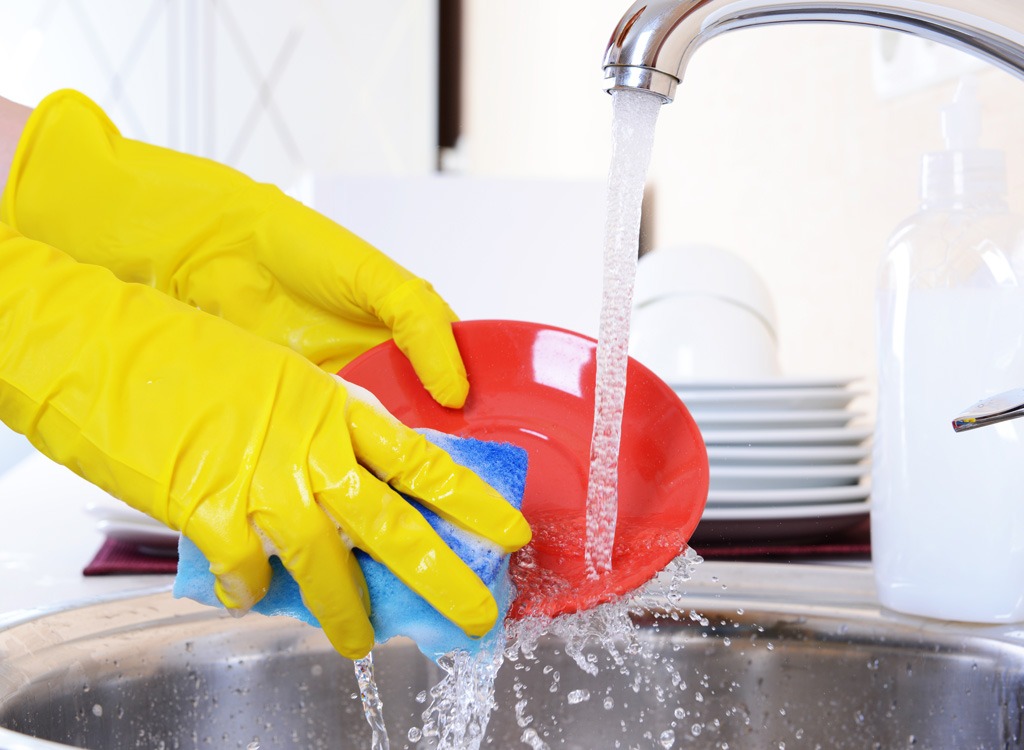 Fun fact: "Apple cider vinegar has antimicrobial effects," offers Hever. "So, it can be mixed with water and used as a spray to clean countertops in your home." A slimming superfood that gets our home super clean? Now that's a weight-loss winner we can get behind! On a related note, check out these 30 Fascinating Weight Loss Tricks You Haven't Tried!
Make Gluten-free Baking Tastier
We wish we knew this, oh, back when we were hosting that GF dinner party. But hey, better late than never. "Adding apple cider vinegar (just a tablespoon or so!) in conjunction with baking soda to baked goods can increase leavening ability and add volume—especially to gluten-free baked goods," offers St.John.
Make Insanely Delicious Guacamole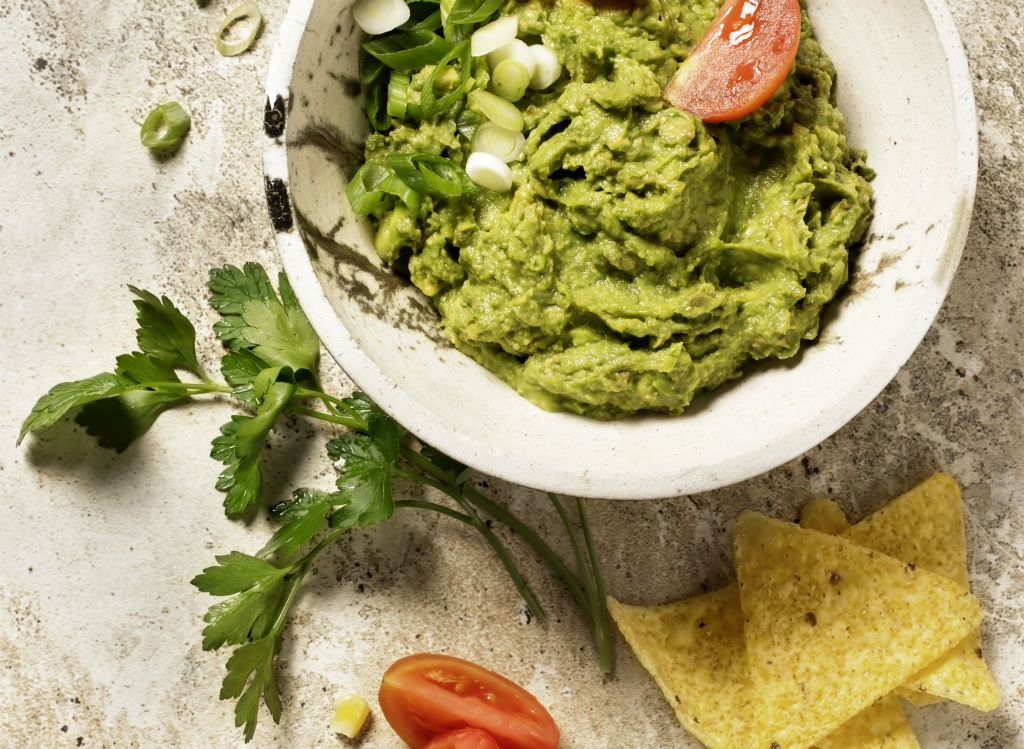 Don't worry, it only tastes fancy. Once you go ACV with your guac, you'll never go back. "Combine one diced avocado with two small, chopped tomatillos, two teaspoons chopped cilantro, a quarter of a small diced onion and a teaspoon apple cider vinegar. Add salt to taste," says Lopez. Repeat times a thousand. Easiest. Guacamole. Ever. Leftover avocados? Here are 10 more avocado recipes for weight loss.
Stop an Itch in Its Tracks!
And itchy track pants, erm, tracks are no fun if you ask us. "Apple cider vinegar can help with an itch from a bug bite or poison ivy. Just apply it directly to your itchy area!" shares DeFazio. Ah, relief never felt so sweet and tangy at the same time.
Make a Stellar Pork Marinade
If you think apple cider vinegar's prowess lies only in the Salad Bowl Universe, think again. Chef Lopez dishes the secret behind the resort's famous Pastor Tacos at their Taqueria: He blends together 10 pieces of dried chili peppers with a cup of apple cider vinegar, four garlic cloves, one fourth of a white onion, a teaspoon dried oregano, a half teaspoon black peppercorns, two cloves, two bay leaves (remove before serving) a teaspoon cumin, and salt to taste, and lets it marinate sliced pork for around two to four hours for explosive favor. Instead of serving on tacos, try accompanying with lettuce wraps, grilled pineapple and chopped cilantro, for an equally satisfying (and slimmed down!) meal. For more tasty and healthy recipes, check out these 20 Best Recipes for Zero Belly.6254a4d1642c605c54bf1cab17d50f1e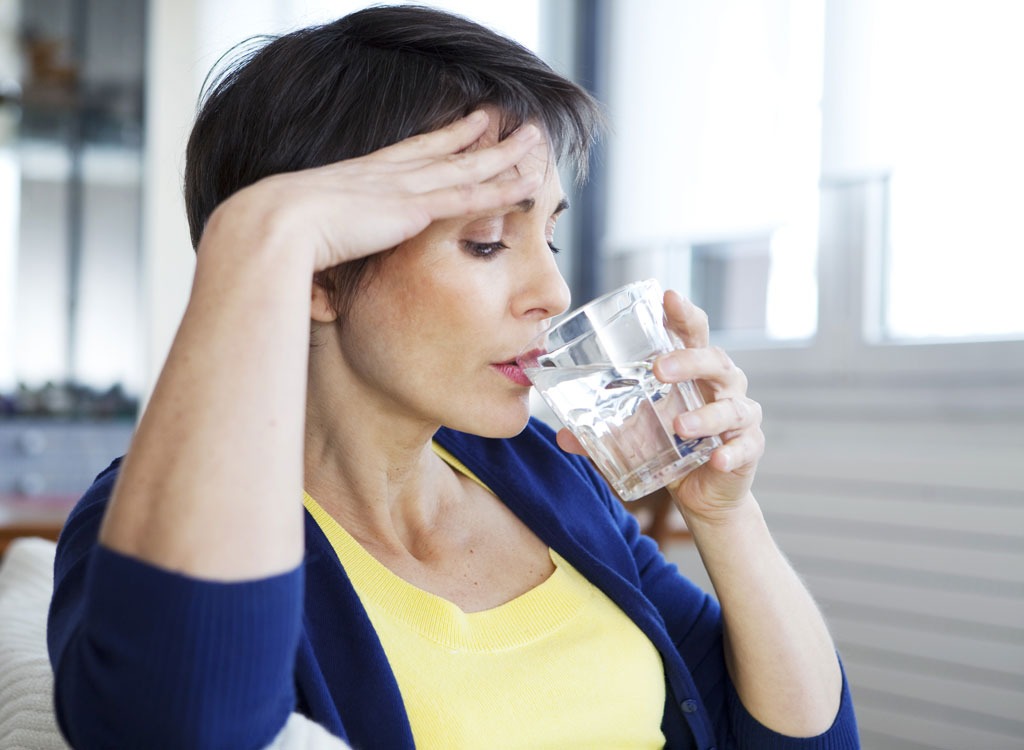 Really! "Apple cider vinegar helps to get rid of hiccups," says DeFazio. "The sour taste of a teaspoon stops [them]." And hey, even if it doesn't work for you, at least you just got a nice shot of nutrition.
Make Your Go-to Healthy Vinaigrette with it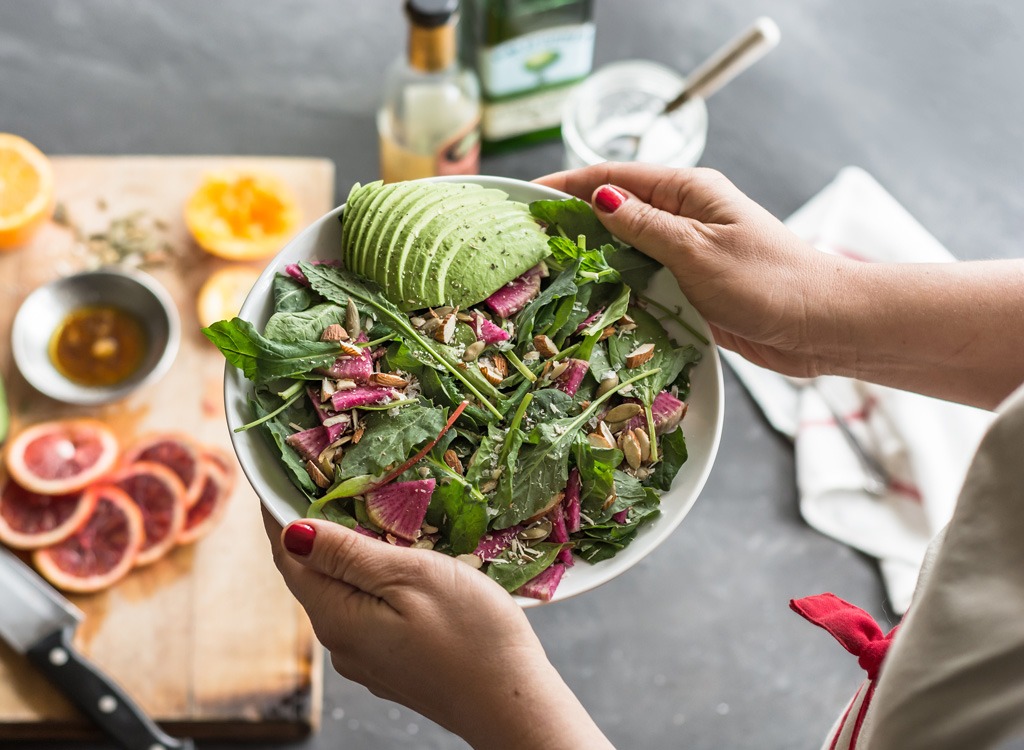 Chef Freida Hirsch of HelloFresh shares her favorite recipe: "I love using apple cider vinegar in a vinaigrette sweetened with a touch of maple syrup. Combine one part apple cider vinegar, with three parts oil [try a 1:2 ratio, if you like your dressings less oily], a tablespoon of minced shallot, a half a teaspoon maple syrup and salt and pepper to taste." Want something a little fruitier? "Blend together two teaspoons organic grape seed oil or oil of choice, a half cup raspberries (fresh or frozen!), salt and peppercorns to taste with one and a half teaspoons apple cider vinegar," suggests Lopez. Drizzle it over roasted veggies for a nice kick, or try it over your mason jar salad for lunch.
It Could Help with Diabetes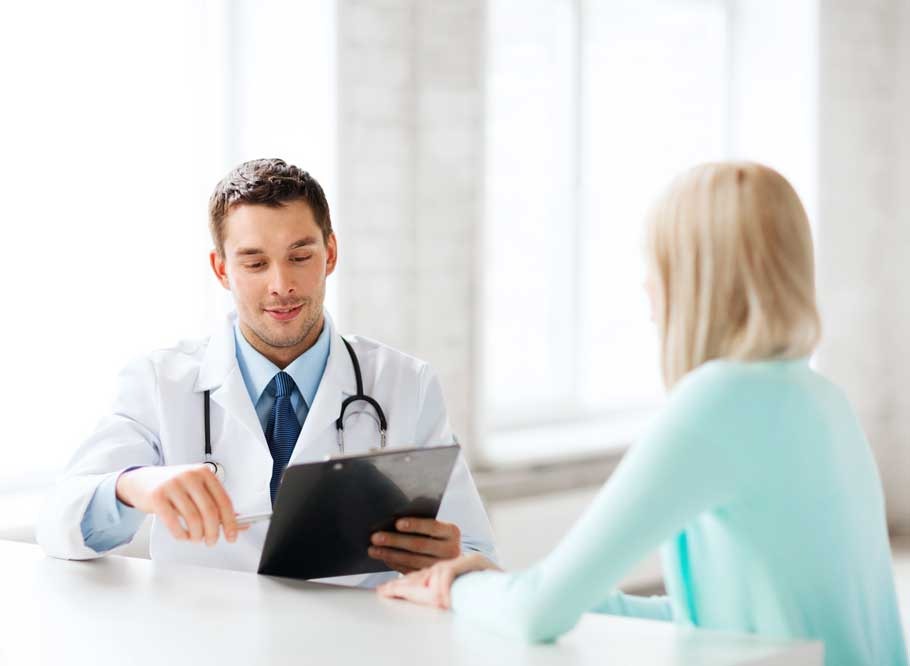 "Apple cider vinegar may lower HbA1c; the marker we use to detect diabetes. It tells us not only if someone is diabetic, but how in or out of control their condition is. Higher HbA1c is associated with worse outcomes (such as amputation, vision impairment, etc). In a study done on rats, diabetic rats who were fed a diet with apple cider vinegar for four weeks had significantly lower HbA1c," says Hayim.
It May Help Lower Blood Pressure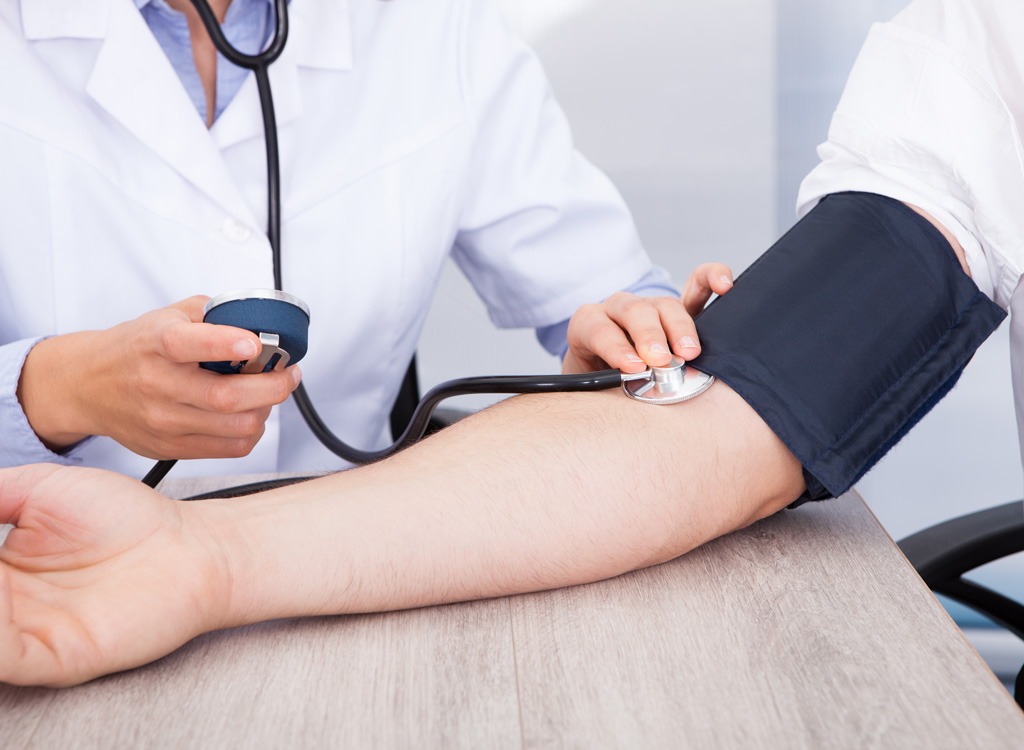 "It has been found that a diet that includes vinegar may significantly reduce systolic [the top number] blood pressure," says Hayim. Do your heart a favor and be sure to load up on these other foods that can slash heart disease risk (yay, dark chocolate is included!).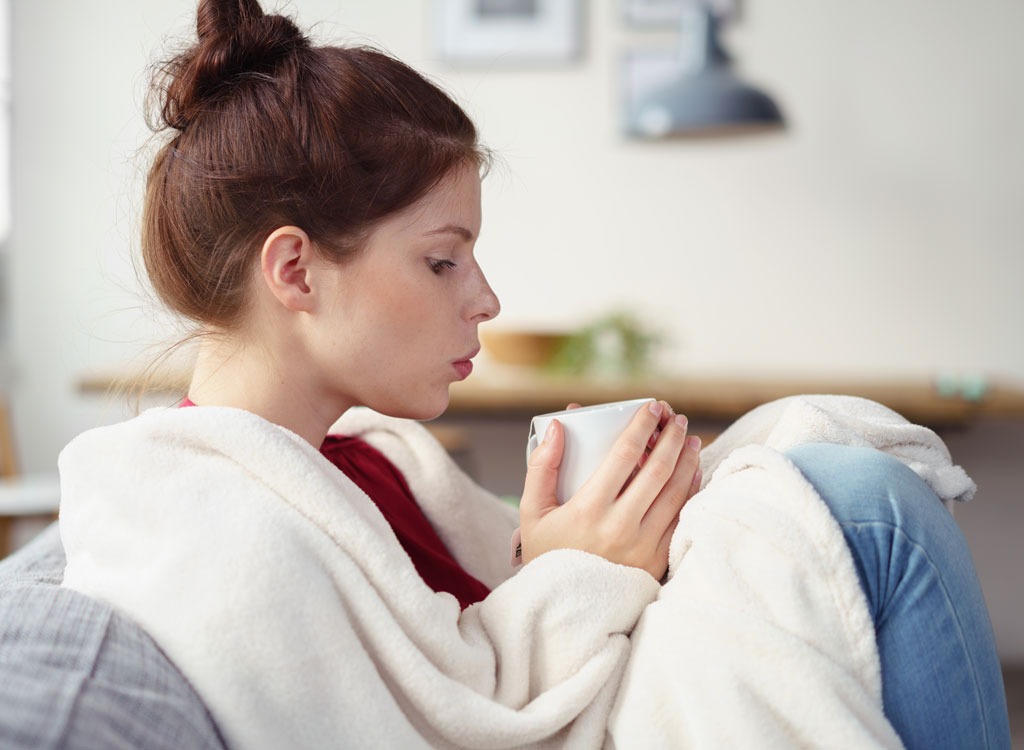 A remedy worth trying: Mix a quarter cup of apple cider vinegar with the same amount of warm water and gargle," advises DeFazio. "This will soothe your sore throat!"