9 Avocado Recipes for Weight Loss
It's safe to say that healthy foodies everywhere are having a steaming hot love affair with avocados. And it's easy to see why—the mighty fruit has a lot going for it!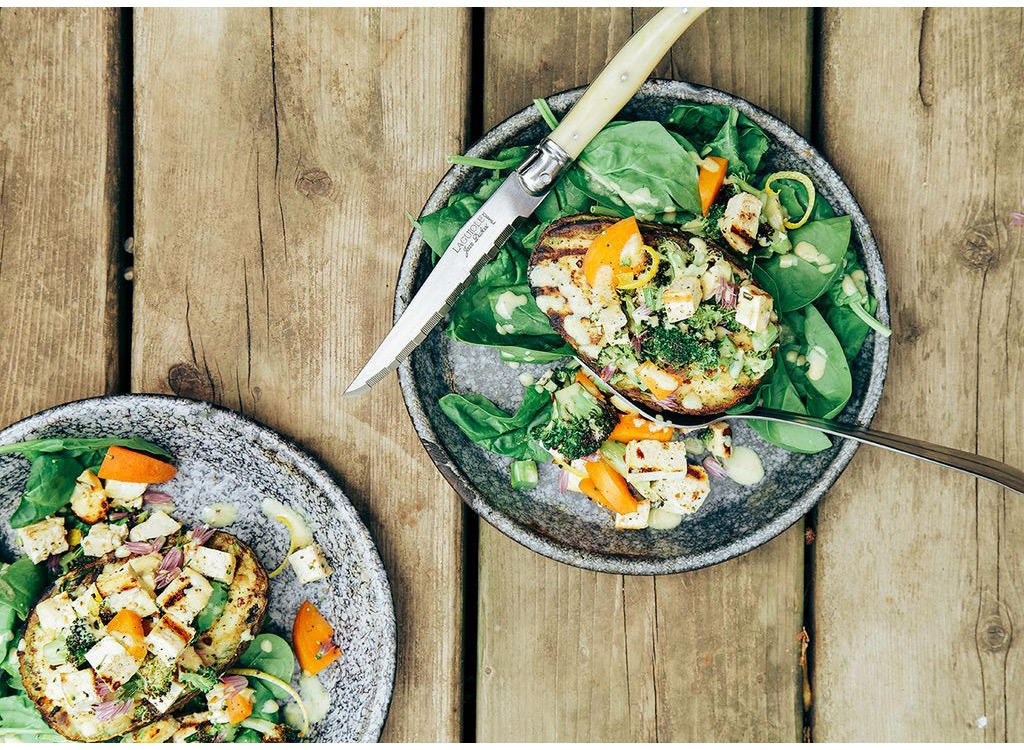 Besides tasting beyond delicious, avocados can also help lower blood pressure, banish bloat, quell hunger pangs and fry stubborn belly fat. It really is one of the few foods that can aid rapid weight loss efforts, and there's no shortage of ways to eat them. If you typically add slices of the fruit to your sandwiches and salads, it's time to shake things up. From dips and sauces to quinoas and caprese, there are tons of ways to add some avocado to your plate—and we've got all the most scrumptious, creative recipes! Scroll down to check them out and continue reaping the benefits of the almighty avocado.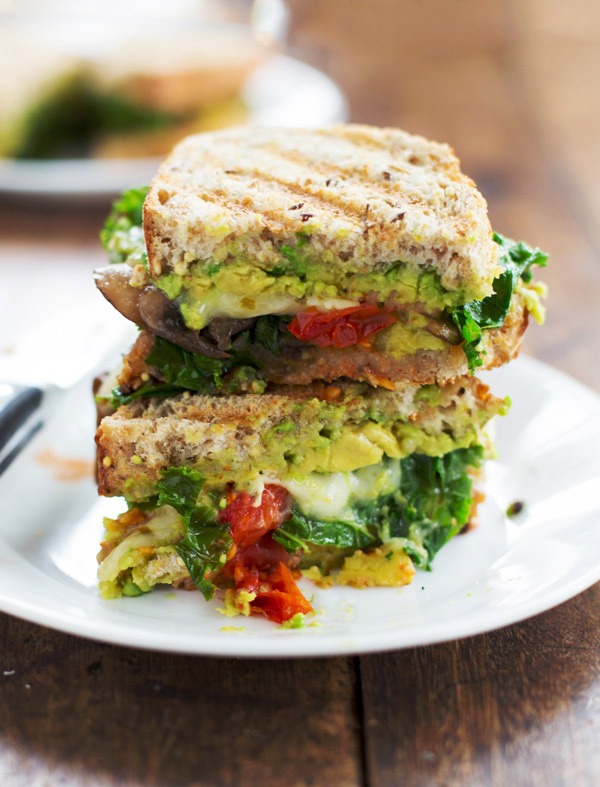 Serves: 4
Nutrition: 332 calories, 17.5 g fat (4.8 g sat fat), 353 mg sodium, 10.1 g fiber, 7.1 g sugar, 10.2 g protein
Meat-free panini? Not only possible, they're delicious. You won't even miss the meat thanks to a healthy dose of indulgent avocado. Better yet: You'll side-step overloaded sodium counts found in most standard deli slice-based sandwiches.
Get the recipe from Pinch of Yum.
Zucchini Pasta with Avocado Cream Sauce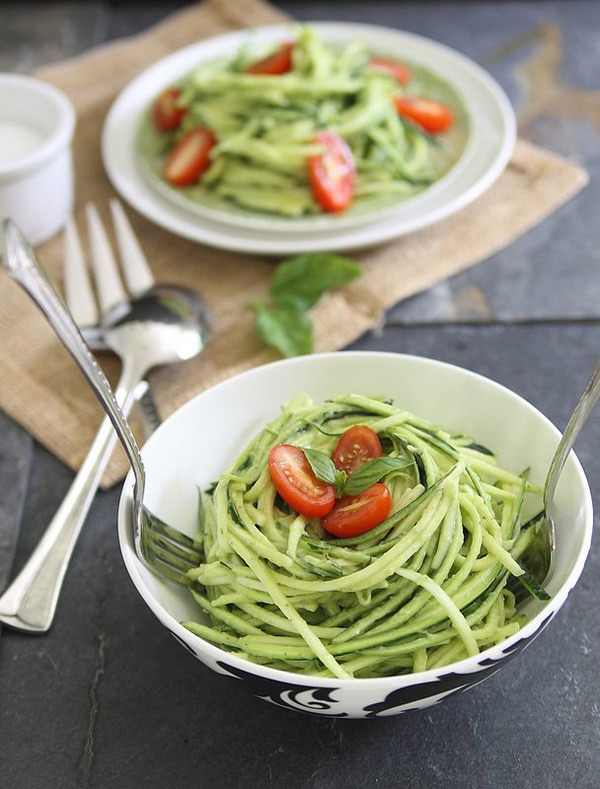 6254a4d1642c605c54bf1cab17d50f1e
Serves: 2 (as a main dish)
Nutrition: 273 calories, 20.5 g fat (4.3 g sat fat), 51 mg sodium, 10.8 g fiber, 7.4 g sugar, 6.5 g protein
Once you try avocado in place of fattening cream-based sauces like alfredo, you'll wonder why you weren't using it all along. The rich, buttery texture of this favorite fruit makes it an easy substitute.
Get the recipe from Running to the Kitchen.
Charred Broccoli and Tofu-Stuffed Avocados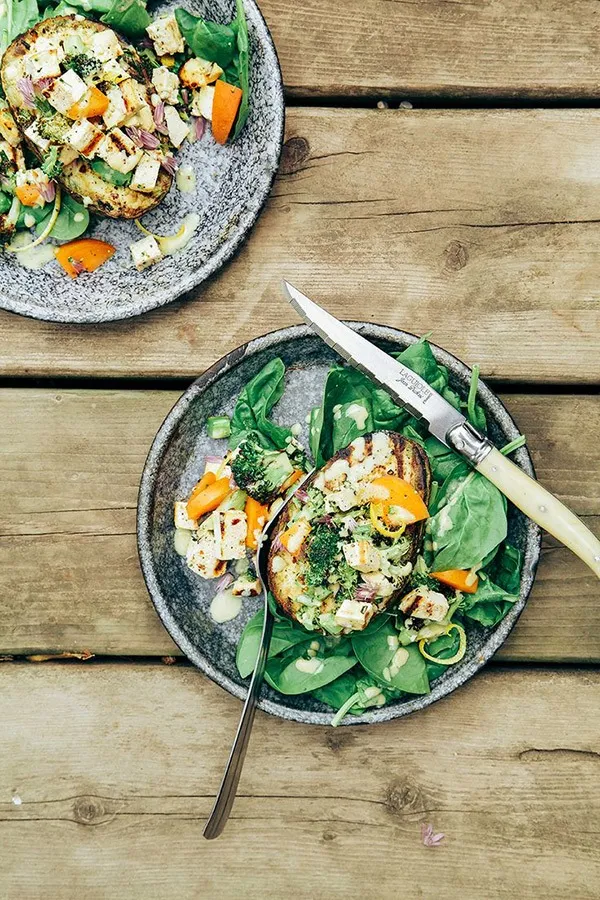 Serves: 6
Nutrition: 391 calories, 36.2 g fat (6.5 g sat fat), 103 mg sodium, 9.0 g fiber, 5.1 g sugar, 5.4 g protein
Don't let the fat count scare you away. This low-cal, low-carb recipe is packed with healthy fats from avocado and extra virgin olive oil that will help you sail through the evening hours without reaching for the chip bag.
Get the recipe from the first mess.
Chicken Avocado and Lime Soup
Serves: 6
Nutrition: 473 calories, 30.5 g fat (6.8 g sat fat), 189 mg sodium, 7.8 g fiber, 2.2 g sugar, 37.8 g protein
How do you get rich, comforting soup without fattening roux and cream? Add avocado. This warmed-up cousin to the classic taco keeps it light without sacrificing flavor or satisfaction. This sky-high protein count is sure to keep you full until bedtime.
Get the recipe from Cooking Classy.
Snap Pea Slaw Cups with Avocado Cream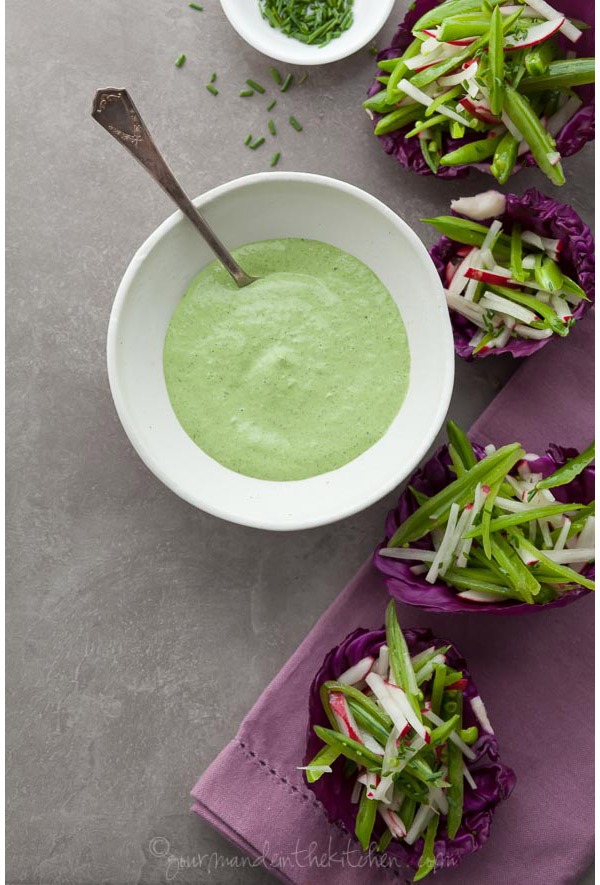 Serves: 4 (2 slaw cups each)
Nutrition: 166 calories, 10.3 g fat (1.6 g sat fat), 262 mg sodium, 5.8 g fiber, 4.8 g sugar, 7.3 g protein
This summery, belly-filling app is perfect for entertaining. It comes together in a snap and keeps you from overindulging when the main course gets passed around. On particularly hot summer days, they even make for a light—but satisfying—dinner.
Get the recipe from Gourmande in the Kitchen.
Serves: 10
Nutrition: 183 calories, 13.7 g fat (2.5 g sat fat), 365 mg sodium, 4.8 g fiber, 0 g sugar, 3.3 g protein
Hummus, good. Avocado, also good. Hummus + avocado = spectacular. Healthy fat, fiber and protein team up to make a slimming appetizer—as long as you don't hoard the bowl. Set out a crudite plate instead of chips to double down on the belly fat-fighting fiber.
Get the recipe from Cooking Classy.
Skinny Fried Egg and Avocado Toast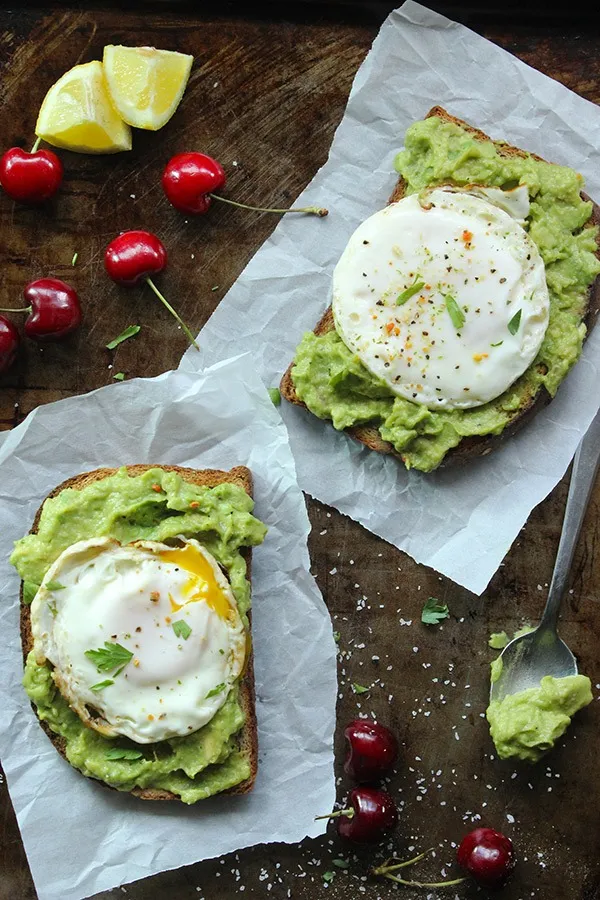 Serves: 2
Nutrition: 357 calories, 27.2 g fat (7.7 g sat fat), 200 mg sodium, 8.6 g fiber, 2.4 g sugar, 11.1 g protein
Breakfast, brunch, breakfast for dinner—whichever meal you're planning, avocado toast is the answer. Fiber and healthy fat team up to keep you energized until your next meal time, while the modest calorie count and low sugar keep you lean.
Get the recipe from Simple Green Moms.
Kale Noodle Bowl with Avocado Miso Dressing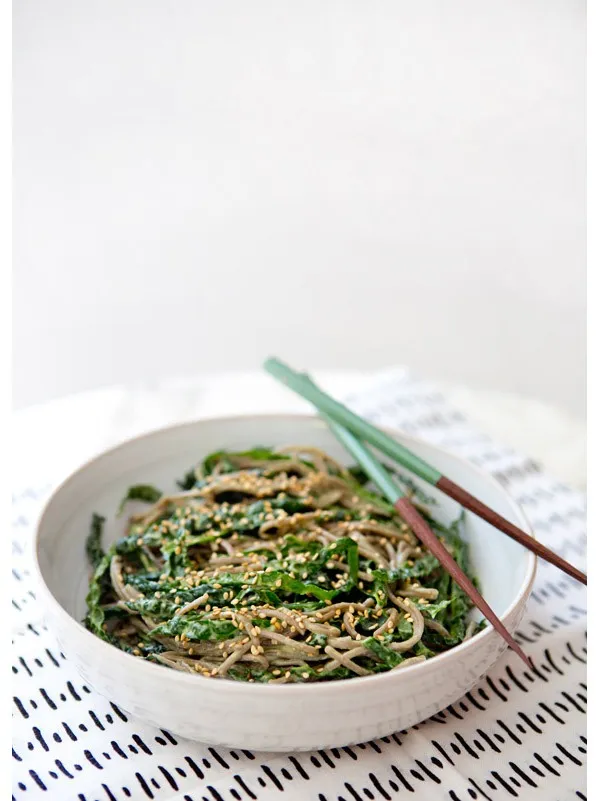 Serves: 4
Nutrition: 388 calories, 15.5 g fat (2.7 g sat fat), 959 mg sodium, 6.9 g fiber, 1.2 g sugar, 12.9 g protein
Pasta with protein? That's the beauty of soba noodles, which are made of buckwheat. Ribbons of kale make you feel like there are more noodles—and fill you up—without weighing the dish down.
Get the recipe from A House in the Hills.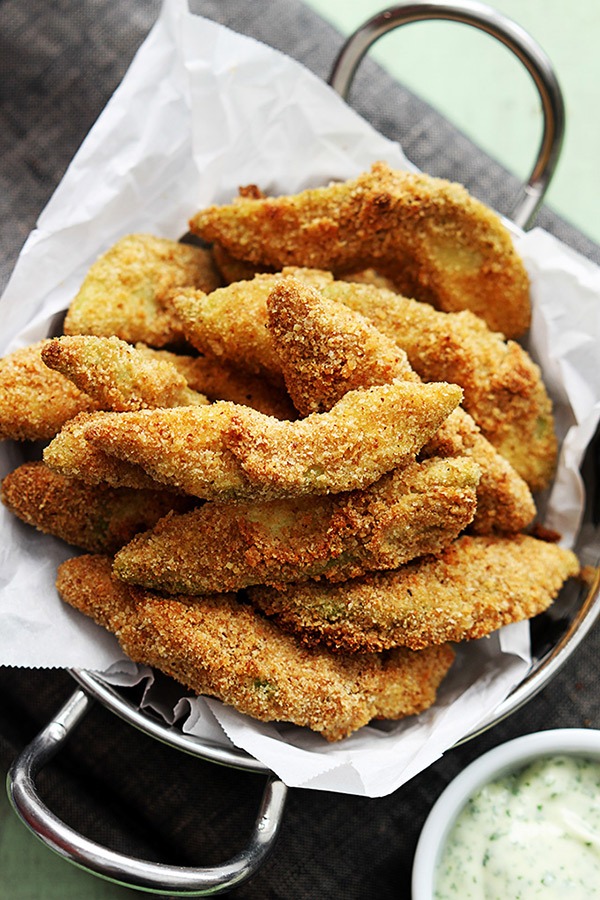 Serves: 8
Nutrition: 369 calories, 25.5 g fat (5.3 g sat fat), 521 mg sodium, 7.9 g fiber, 3.2 g sugar, 7.7 g protein
This recipe channels all the flavors you love from guacamole—avocado, cilantro, lime and garlic—and transforms them into another party-worthy finger food. And, unlike those greasy fries you can eat endlessly, these have satisfying fat and protein to fill you up without filling you out.
Get the recipe from Creme de la Crumb.
Eat This, Not That!
Inspired by The New York Times best-selling book series, Eat This, Not That! is a brand that's comprised of an award-winning team of journalists and board-certified experts, doctors, nutritionists, chefs, personal trainers, and dietitians who work together to bring you accurate, timely, informative, and actionable content on food, nutrition, dieting, weight loss, health, wellness, and more.
Read more about Eat This