10 Best Apple TV Apps for Weight Loss and Fitness
Use the powerful Apple TV to drop pounds, bust a sweat, and beat stress.
With the holiday season (whoa!) in full swing, it's time to load up on healthy Christmas-themed groceries, book those spinning classes, and stay on track for a pound-shedding, skinny jeans-crushing new year. And if you're anything like us, we bet you thought turning on your Apple TV wouldn't be a way to fast-track your success. Think again! Turns out, the device can help you make a serious dent in all Pursuits of Tight Holiday Party Dresses. Siri, high five to that!
First off, if you're new to the Apple TV universe, make sure all your iOS devices are updated to iOS 9.1 or later. You can use your iOS device to set things up. On your iOS device, just see that 'Bluetooth' is on and connect to your home Wifi. Choose the 'Set Up with Device' and follow the prompts. Winter Weight-loss Wonderland, here we come. Now, here are some simple ideas to make the most of your Apple TV's slimming prowess. Find your favorite ideas below and then don't miss discovering the 17 Things Skinny People Do in The Morning.
Search YouTube for Fitness Videos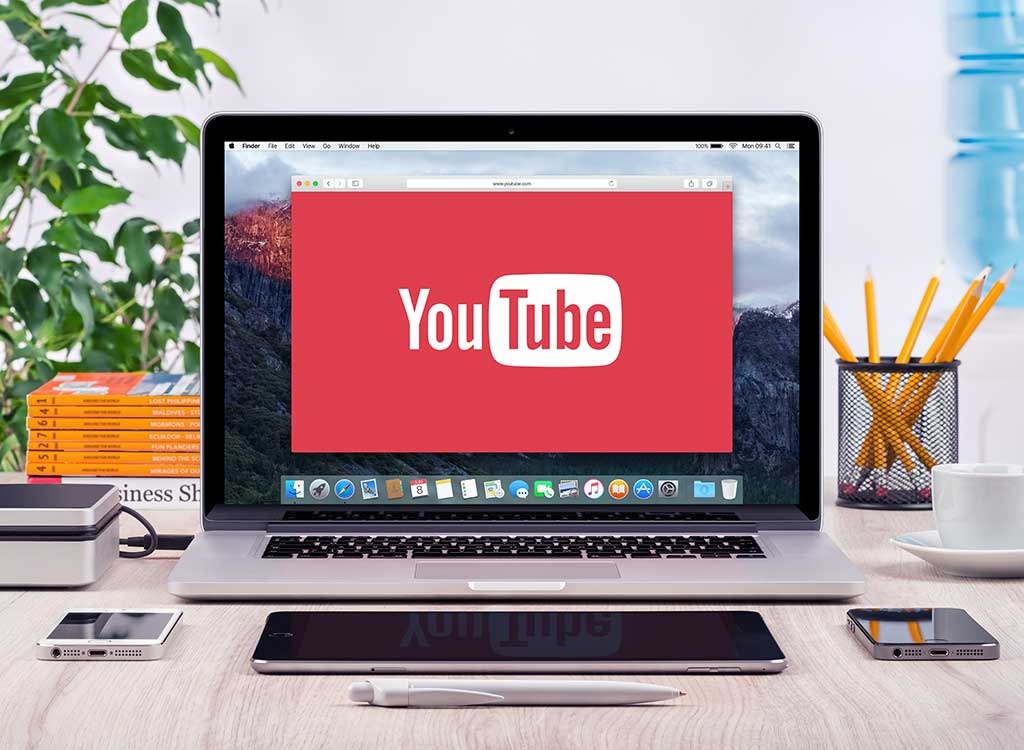 Apple TV's YouTube app makes it easy to use the vast resources of YouTube's library of videos. Search by topic like "easy home workouts" or "dance exercise to lose weight fast at home" (yes, really) and pick a video that looks intriguing and get to it! If you have a favorite personal trainer that you like, try searching them by name; many post videos on the popular platform. One of our favorites? Yoga with Adriene, a refreshingly hilarious yogi who guides you through everything from basic poses to morning yoga routines and post-run stretching.
When it comes to weight loss, everyone needs to discover what works best for their own bodies. Zova uses the brilliant Zara, your very own smart personal trainer. Work with Zara to track your fitness activity and score guidance through walks, jogs, and workout routines. You can review your activity in a handy timeline, and it even integrates with Siri and works on the Apple Watch. The premium version also helps you establish goals, and well, tackle them like a pro. (Psst! Can't Lose Weight? Fitness Experts Explain Why in this report!)
Get Sweating with Beachbody on Demand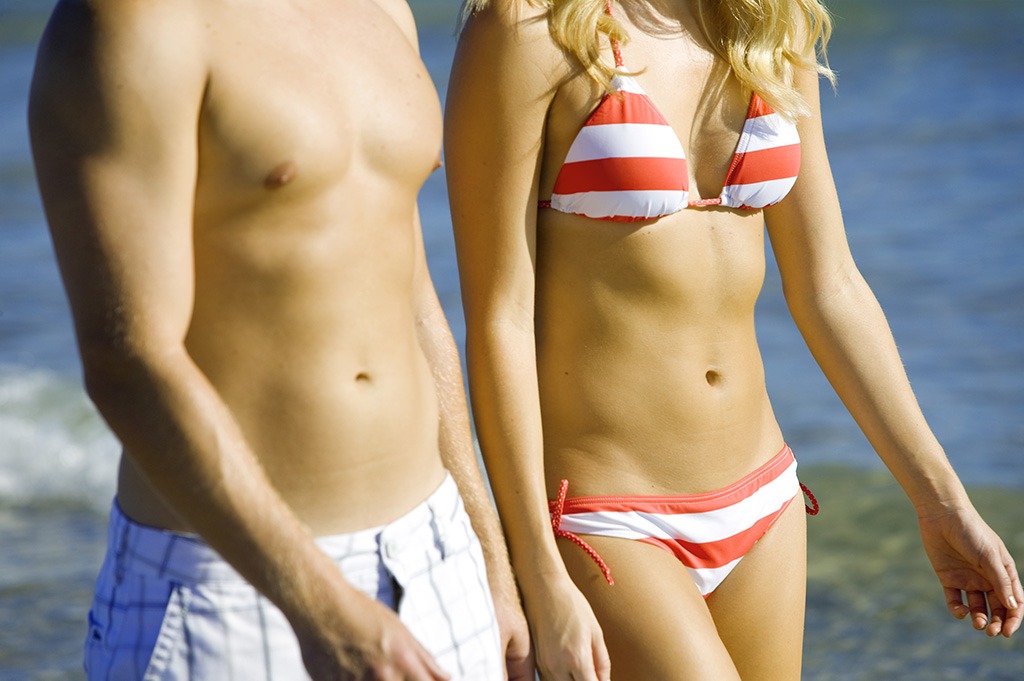 The title ain't lying, folks. Once you've got your hands on this game-changing app, torch calories with programs like P90X by Tony Horton, INSANITY, Body Beast, and more. (Again, they're as epic and body-shaking as they sound!) While you're working out, you can even connect your Apple Watch to track things, and your Apple TV will also display your heart rate zone and calories burned in real time.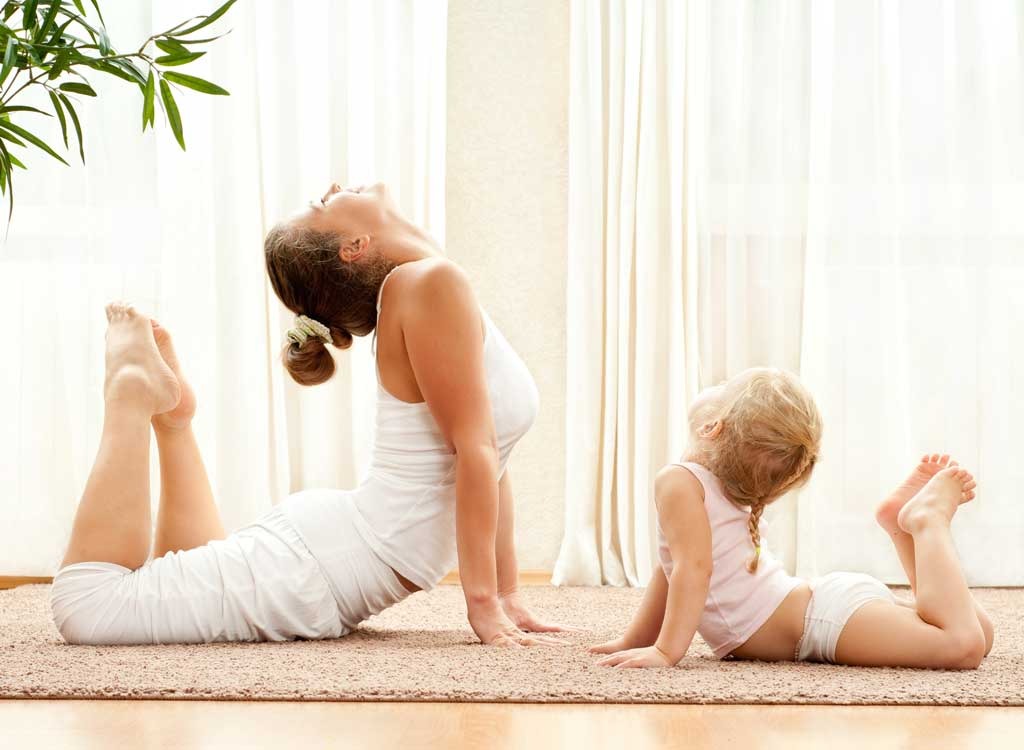 Game, set, MAT! Your yoga mat, that is. Yoga studio memberships can be expensive—and LBH, carving out the time to get to and from your favorite haven just isn't feasible with holiday shopping, sipping the Eat This-Approved Hot Chocolate and Cocoas, and group dates in the mix. With Yoga Studio, you can bring a serious dose of omm to your fingertips (and living room or bedroom floor) with over 70 yoga and meditation videos. The app also boasts an extensive library of poses (insiders call them "asanas") if you need a refresher or to build your foundations. In addition to working on your Apple TV, the app also works on an iPad or iPhone (hey, there's another reason to splurge on that stellar iPhone 7!) if you need it on the run.
Download for Apple TV here.6254a4d1642c605c54bf1cab17d50f1e
Watch a Show with Subtitles
Got a stationary bike or treadmill at home? Pick a movie (you can stream from iTunes, Netflix, HBO and more) and turn the subtitles on in a different language. Focus on your non-native mother tongue—not only might you pick up some new words or brush up on your rusty French, but zooming in on your focus may help you stay at your workout routine longer since your mind will be distracted from the grind of the activity. Did you finish strong? Reward yourself by asking Siri (which is integrated seamlessly into the Apple TV system) "What should I watch tonight?" and be greeted with an array of films and shows, all selected daily by the Apple editors to showcase what's buzzworthy at the moment. Then, sit back, relax with your favorite healthy snack (or three…), and enjoy! We recommend choosing from these 50 Healthy Snacks for Weight Loss!
Keep Fitness Top-of-mind by Double-tapping the 'Home' Button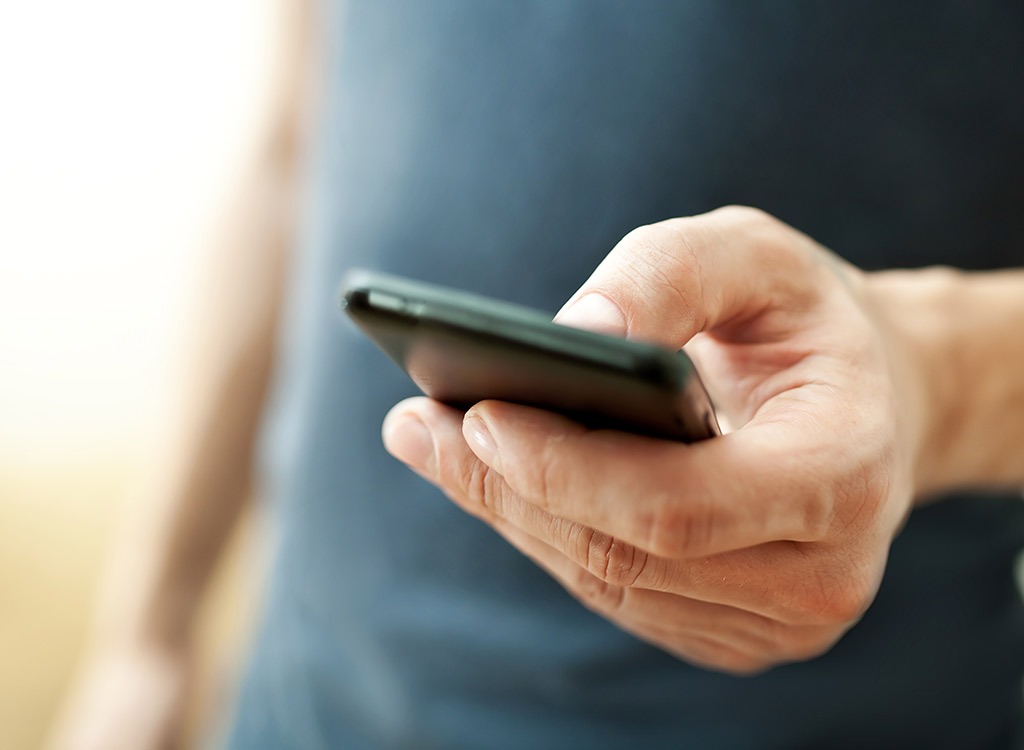 There's nothing more motivating than seeing the scale number go down or seeing a checklist on the fridge calendar of your 30-day workout challenge. Think of this move like your very own reminder that you're making awesome and impressive strides with your #FitLife goals. When you double-tap the Home button on the remote (which lets you switch between apps without having to go all the way back to the Home screen itself), you'll see the apps you've used most recently. Beachbody and Zova-ing your week away? Treat yourself with a massage, mani/pedi or by buying a new movie or book you've been meaning to check out, to celebrate embracing the flat-belly lifestyle like a champ.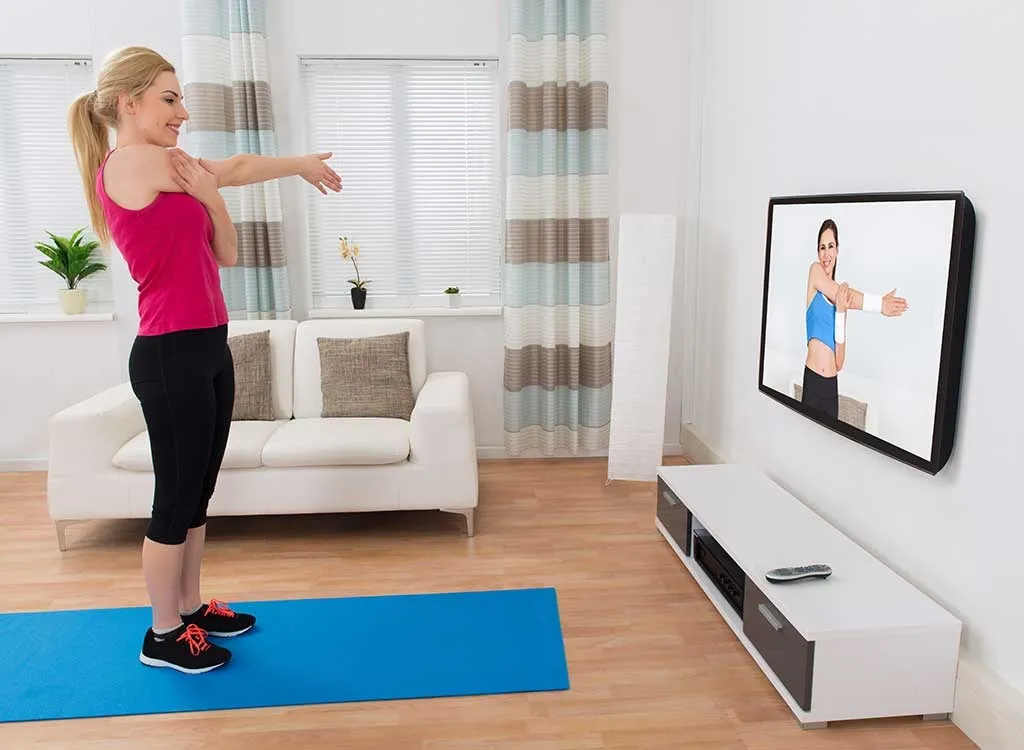 Personalized workout plans? Customized goal assessments? An inspiring community? Sounds like the recipe for fitness success. As one of our favorite fitness apps for Apple TV, we love the motivation this beautifully-designed program offers. It's not cheap, but with everything from dance routines to HIIT sessions, it's hard to get bored on this amazing app. (But if you do, there's always 35 fun ways to lose weight that we also swear by!)
Find Bliss with Pocket Yoga
This unique app for the yogi-minded has topped "best of" lists with good reasons: the voice and visual directions take you through stellar yoga class offerings, which you can choose based on level and amount of time you have to spare before roasting that butternut squash for dinner. From first flow to Namaste, you can even have your own playlist instead of the default melodies. Another neat feature: simply tell Siri "Siri, start an ocean practice with Pocket Yoga" to kick off your class.
Befriend Stryve — Fitness Trainer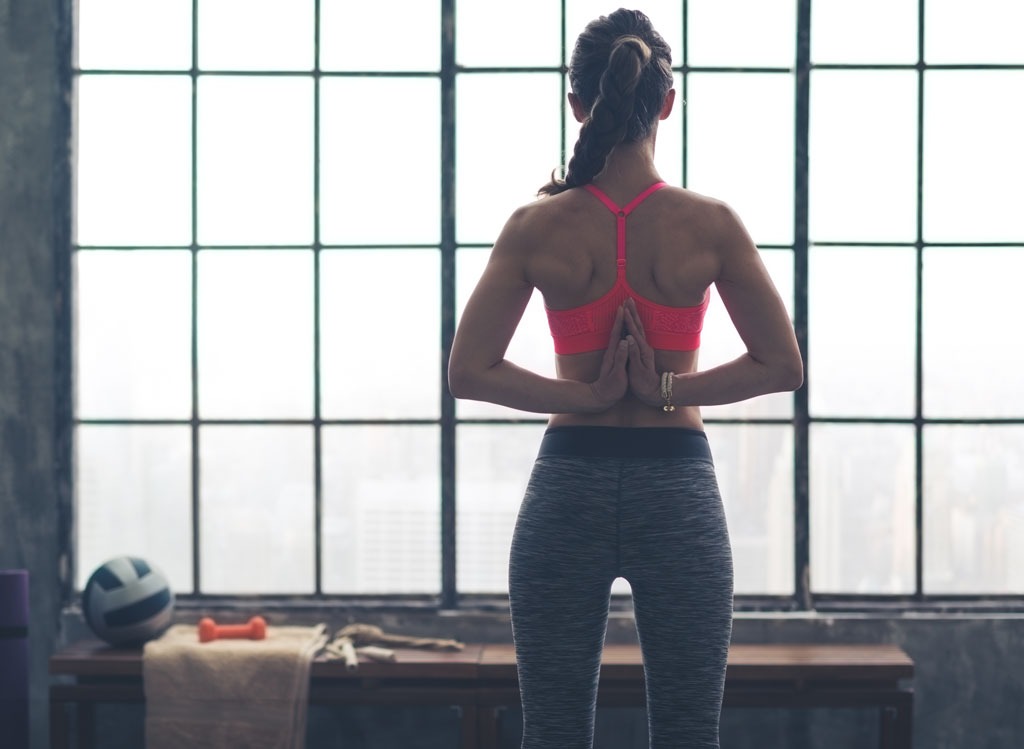 This customized video app is one of our favorites. It's easy-to-use and collaborates with certified personal trainers, athletes, and even scientists to tweak its sophisticated algorithms that serve you up the best that personalized fitness has to offer. Choose from strength, cardio, yoga, mobility and more to get your own unique plan. You'll target muscle groups so you feel it the next day and drop weight efficiently, all while syncing with the Health app to maximize your results. Speaking of effective, take a peek at these 30 Most Effective 30-Second Workout Moves
.
Download for Apple TV here.
Find Balance, Strength, and De-stress with YogaGlo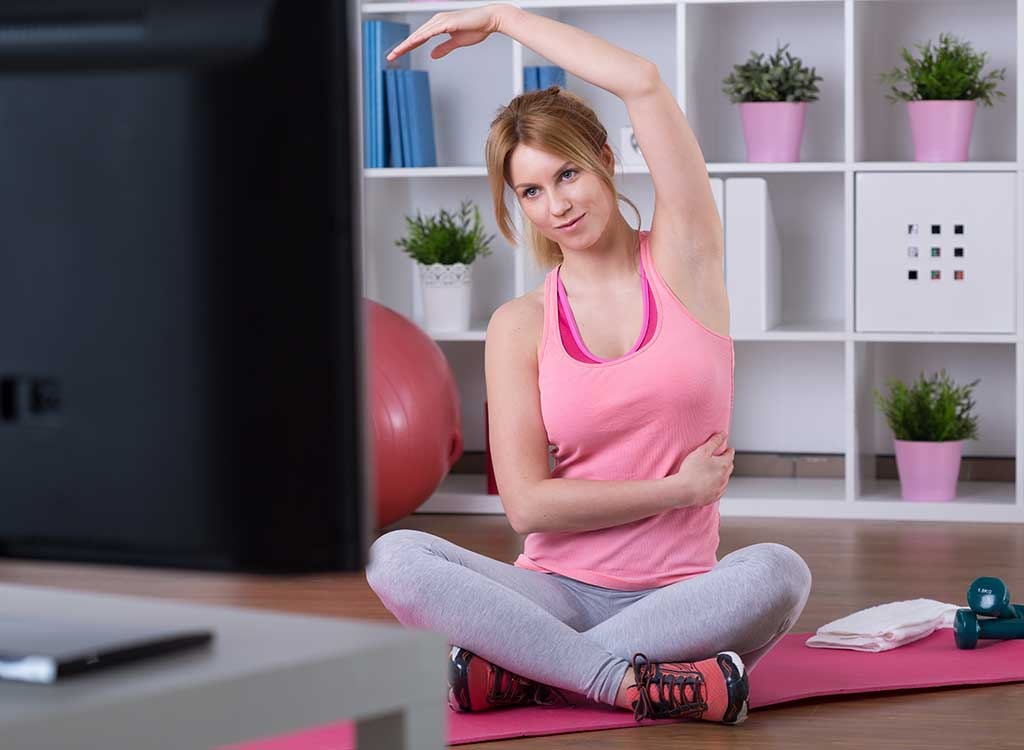 Clearly, there's a theme here—and that theme is that your Apple TV and yoga practice are made for each other! Another great option is YogaGlo, with 3,500 yoga and meditation videos. Track your session on your AppleWatch, as you flow your way through a nearly endless bounty of yoga styles and meditation collections. If you're hoping to improve your sleep habits, check out a meditation class. If you're hoping to lose weight, check out Rev Up Your Metabolism, a great class that will help fast track your way to a slimmer figure. And if you're hoping to do just about anything to feel more grounded, this is the app for you.