The Best and Worst Foods on the Benihana Menu
We rounded up the healthiest and unhealthiest Hibachi-style dishes.
If you're looking to treat your taste buds to some delicious Japanese flavor, Benihana can provide a savory taste of the East. With scrumptious dining options such as seaweed salad, California rolls, and salmon sashimi, you can get your fill of sushi and so much more. But if you aren't careful, your exciting Hibachi experience can take an unhealthy sharp turn, as hidden high-sodium bombs inside some food items (think soy sauce and dressings!) can be detrimental to your healthy lifestyle goals. To help you order like a pro the next time you grab the gang for a night out, we consulted a dietitian and two holistic nutritionists to list the healthiest and unhealthiest dishes on the Benihana menu.
The Best Appetizer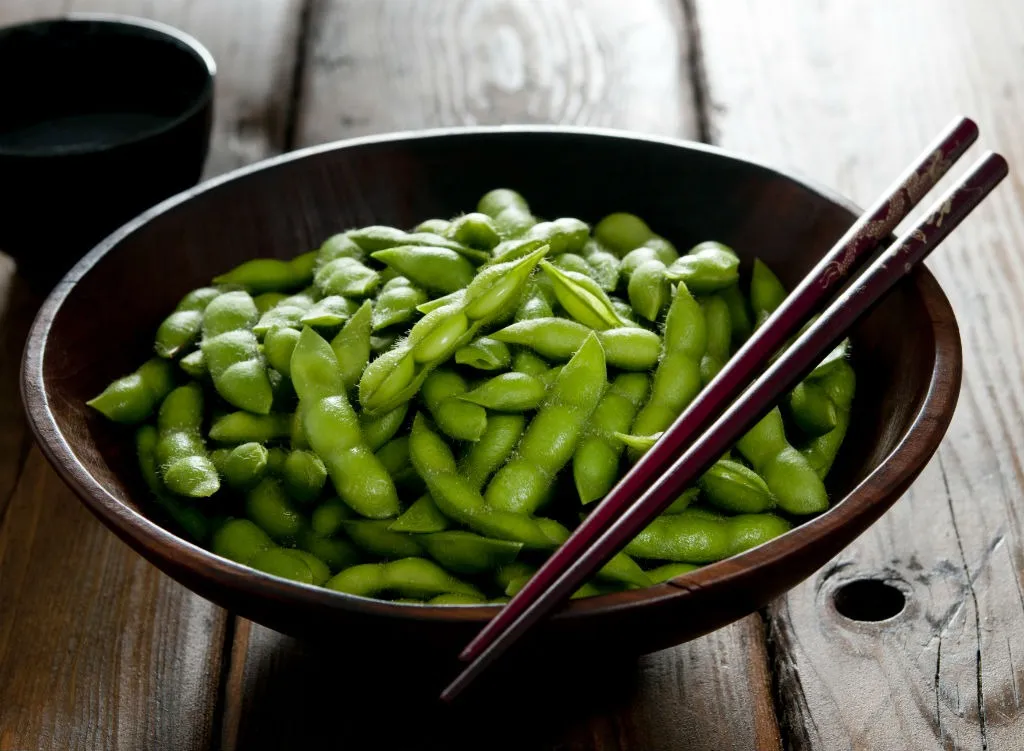 120 calories, 5 g fat (0.5 g saturated fat), 200 mg sodium, 10 g carbs (7 g fiber, 2 g sugar), 9 g protein
If you decide to order an appetizer at Benihana, registered dietitian Katey Davidson, MScFN, RD, says it's important to make a healthy choice here. You came to the restaurant for the main course, she says, so you'll want to save your calories for that. Davidson explains that edamame is an excellent choice for a low-calorie appetizer due to its high protein, potassium, and fiber content. Protein and fiber are very satiating, she says, making you feel fuller quickly which can prevent you from overeating.
The Best Side Order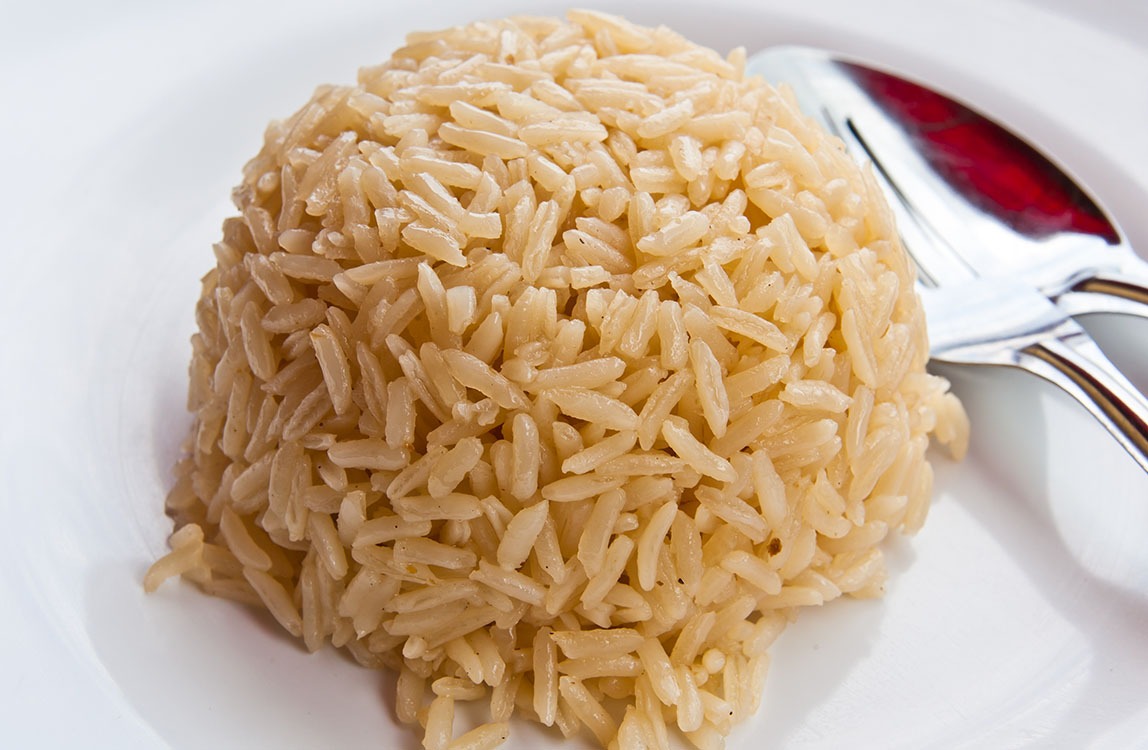 250 calories, 1.5 g fat (0 g saturated fat), 10 mg sodium, 54 g carbs (4 g fiber, 0 g sugar), 5 g protein
If you're going to order a side, Davidson recommends skipping the appetizer as having both items—plus the main course—can add up in calories. So if you do decide to get a side, she suggests getting brown rice. It's full of fiber and is relatively low in salt. The fiber in the brown rice will fill you up and keep you from overeating the main course.
The Best Sushi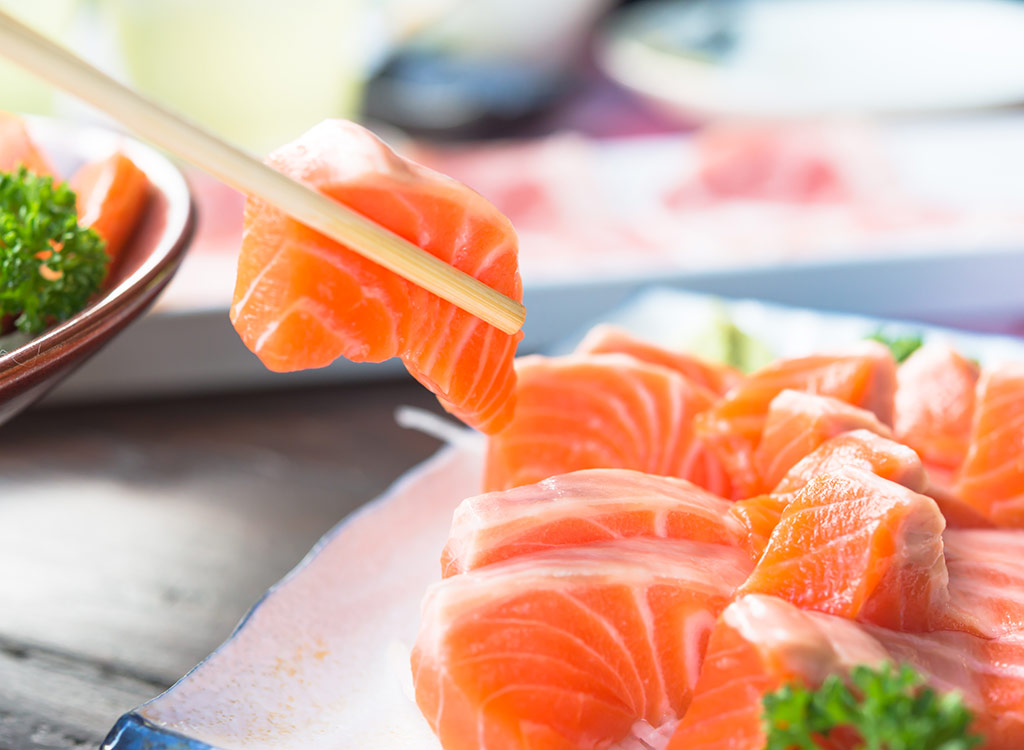 Per piece
: 35 calories, 2 g fat (0.5 g saturated fat), 10 mg sodium, 0 g carbs (0 g fiber, 0 g sugar), 3 g protein
"The healthiest items on the sushi menu would definitely be the sashimi or the nigiri," said registered holistic nutritionists Jenni Bourque and Mirna Sharafeddine. "These items are lower in sodium and sugar and are also quite low in calories." Bourque and Sharafeddine also say that the salmon sashimi is rich in healthy omega-3s and protein, making it a suitable meal choice for protein-conscious customers.
The Best Drink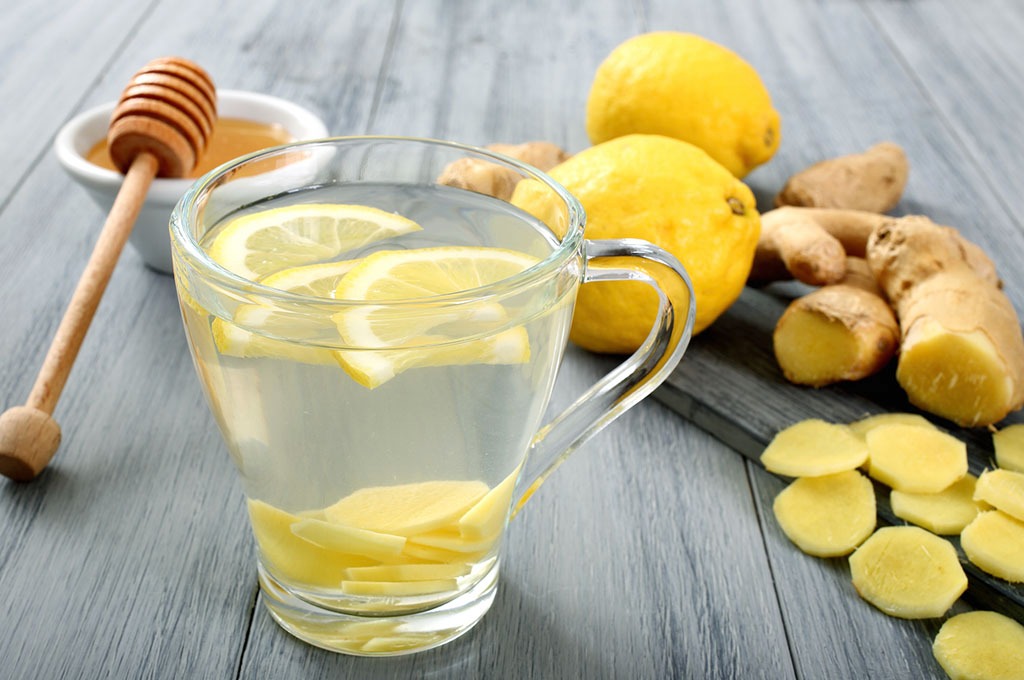 Although the menu offers an extensive cocktail list and colorful alcohol-free smoothies, Davidson says you'll want to choose your drinks wisely when dining at Benihana. You are visiting the restaurant to enjoy the food, so it's wise to save your calories and stomach space for just that. With this in mind, Davidson recommends ordering water with or without lemon, as it keeps you hydrated and is free of hidden calories.6254a4d1642c605c54bf1cab17d50f1e
The Best Main Courses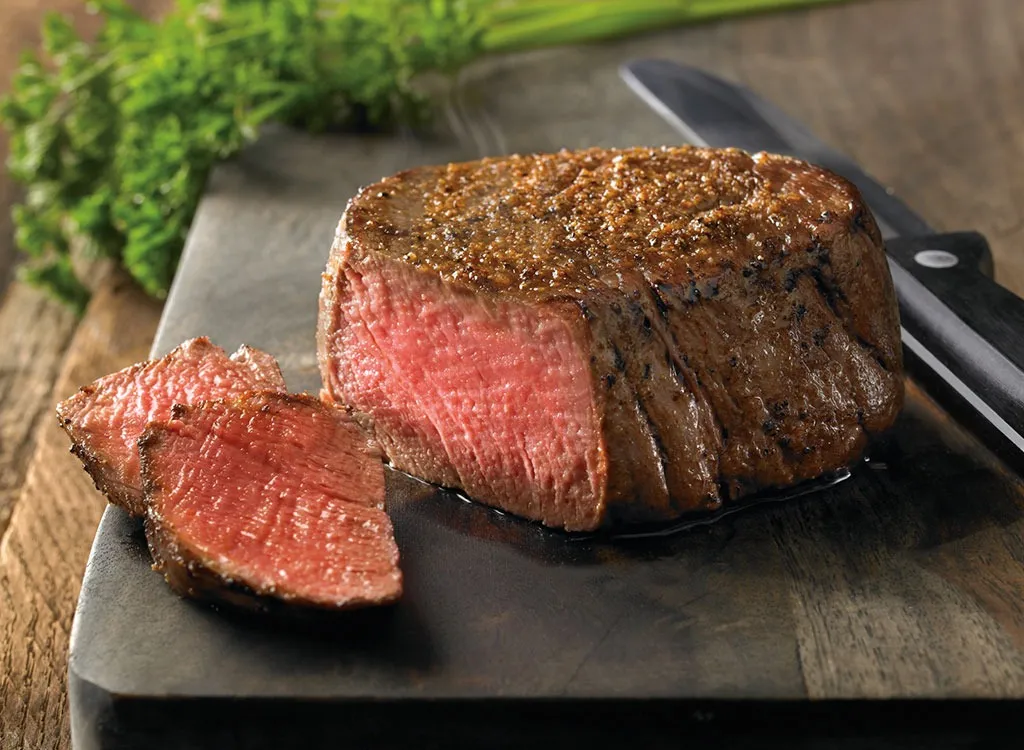 250 calories, 11 g fat (5 g saturated fat), 190 mg sodium, 1 g carbs (0 g fiber, 0 g sugar), 36 g protein
When it comes to ordering your main course, Bourque and Sharafeddine recommend the filet mignon off because it's one of the leanest cuts of beef, which definitely has a place in a healthy, well-balanced diet.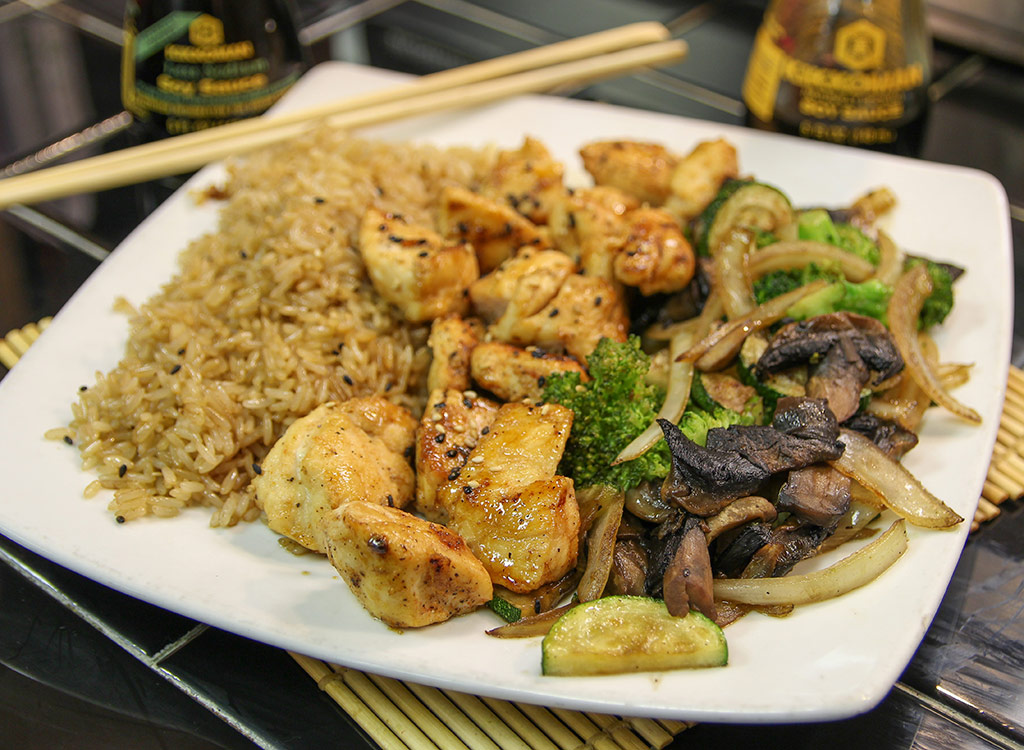 280 calories, 11 g fat (3 g saturated fat), 120 mg sodium, 1g carbs (3 g fiber, 0 g sugar), 44 g protein
Bourque and Sharafeddine say that the hibachi chicken is another suitable entree choice to consider. The meat is typically lightly seasoned with a little bit of soy sauce and is cooked on a hot grill. It's high in protein and low in sodium and fat, which makes it a great main course alongside some brown rice.
The Worst Appetizers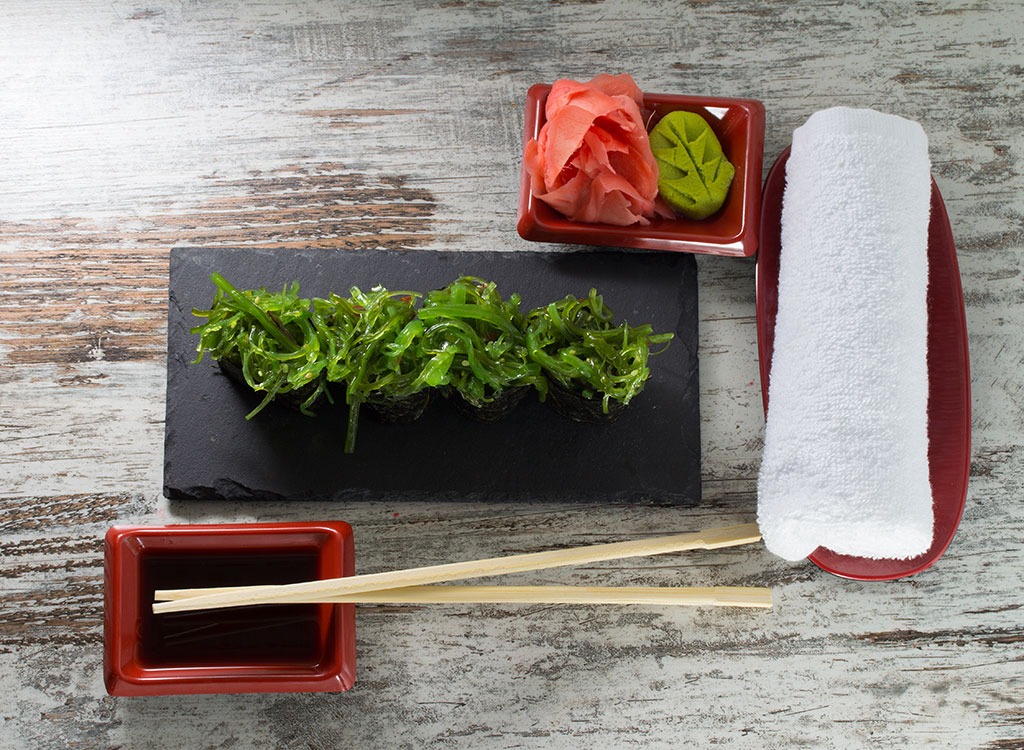 110 calories, 3 g fat (0 g saturated fat), 1,380 mg sodium, 18 g carbs (7 g fiber, 11 g sugar), 2 g protein
While Benihana's seaweed salad may seem like a healthy appetizer choice, Davidson warns that it's covered in a dressing that's incredibly high in salt. One serving of the salad has about 1,380 milligrams of sodium, which is nearly the daily limit of 1,500 milligrams of sodium. Davidson also notes that it has 11 grams of sugar—something we definitely don't need in our salads.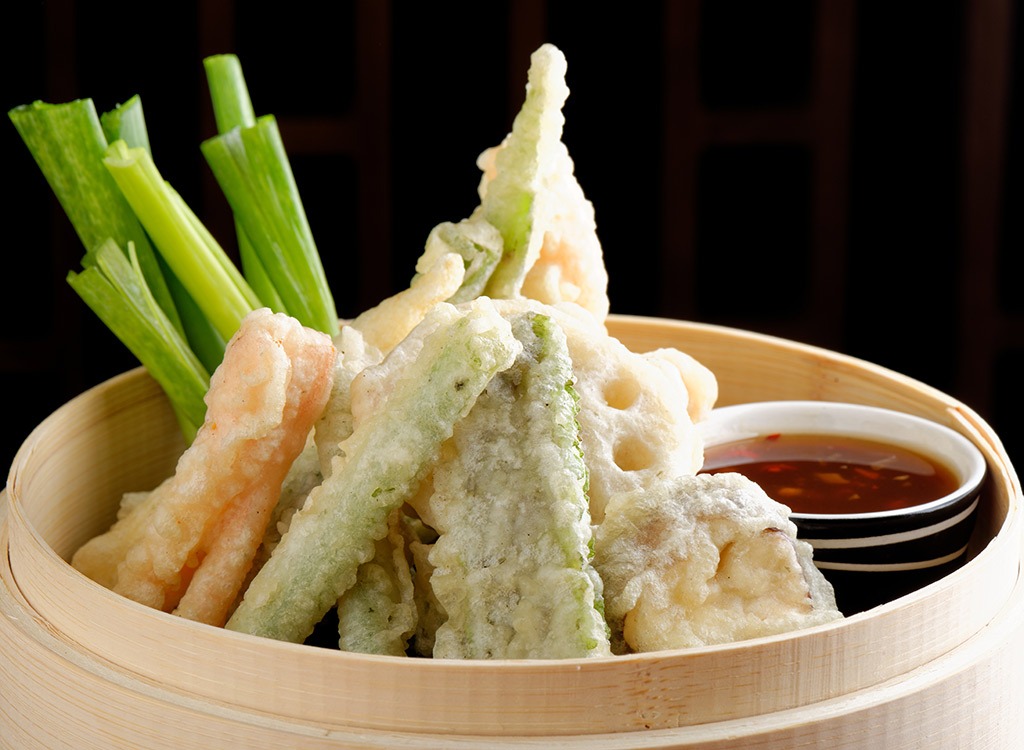 590 calories, 43 g fat (7 g saturated fat), 490 mg sodium, 44 g carbs (4 g fiber, 3 g sugar), 7 g protein
"Don't be fooled by the fact that you're ordering vegetables," says Bourque and Sharafeddine. "This appetizer alone contains 43 grams of fat and it's not the good kind."
The Worst Sides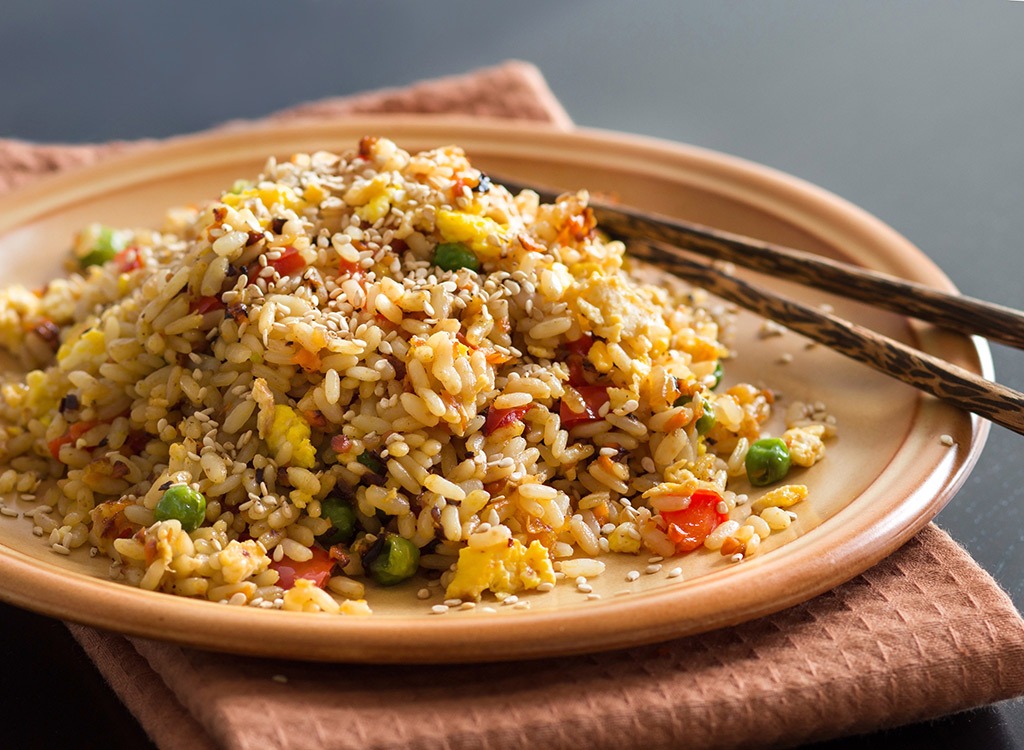 440 calories, 11 g fat (2.5 g saturated fat), 570 mg sodium, 70 g carbs (6 g fiber, <1 g sugar), 15 g protein
The hibachi chicken rice packs on protein, but Davidson says this side dish is rather high in calories, fat, and salt. And given that you will likely get enough protein at your main course, she recommends passing on this dish and focusing on your upcoming entree instead.
Spicy Fried Rice with Chicken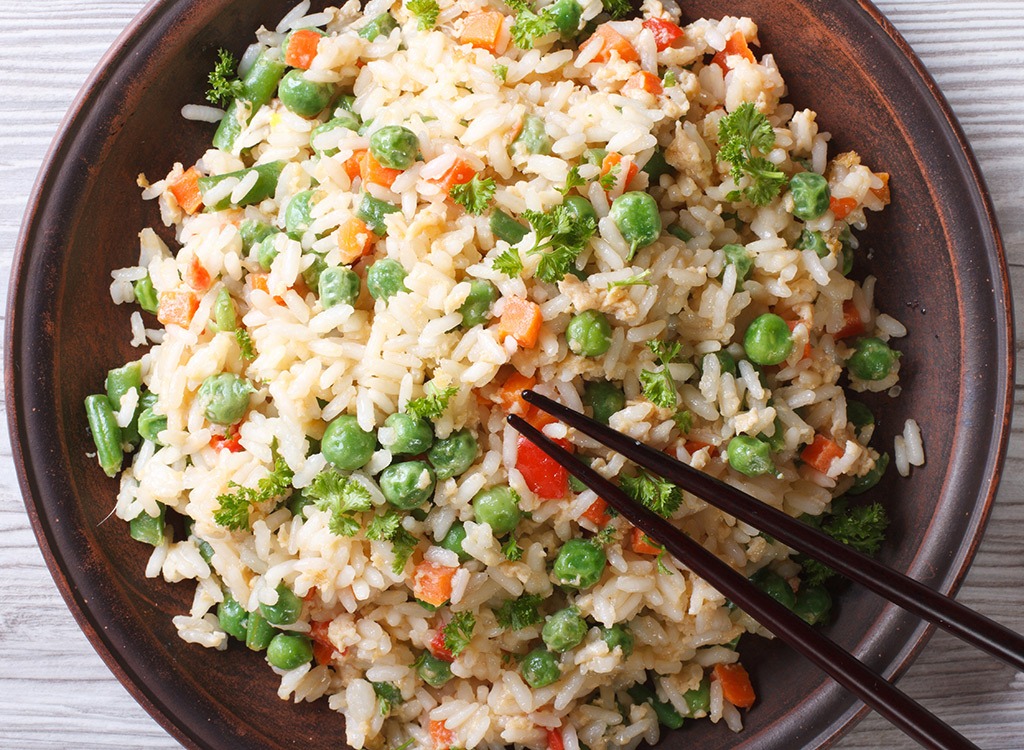 470 calories, 15 g fat (3g saturated fat), 770 mg sodium, 71 g carbs (6 g fiber, 0.5 g sugar), 16 g protein
Although it definitely isn't the unhealthiest side you can order, Bourque and Sharafeddine say this fairly large dish still packs almost half of your recommended daily amount of sodium. If you're craving the rice and chicken combo, they recommend ordering the brown rice side along with the hibachi chicken and some veggies instead.
The Worst Sushi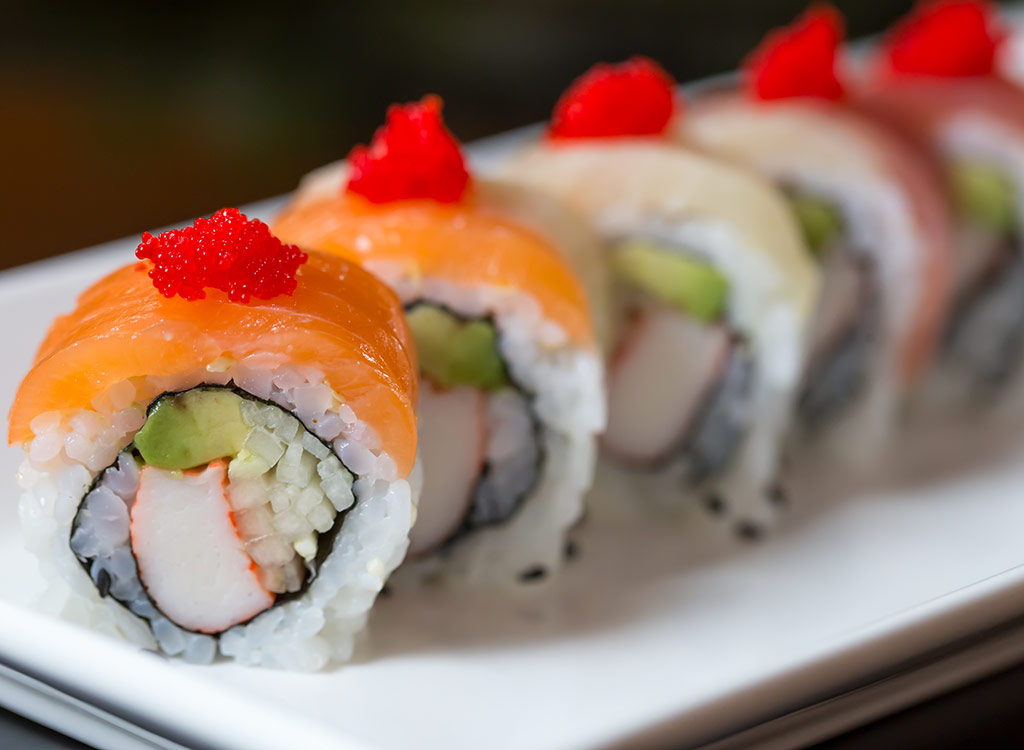 620 calories, 31 g fat (6 g saturated fat), 2,040 mg sodium, 66 g carbs (2 g fiber, 29 g sugar), 20 g protein
Specialty rolls are probably the worst item you can have on the menu, according to Bourque and Sharafeddine, as they say, most of them contain over 50 percent of the recommended daily amount of sodium. In addition, they suggest that this roll is also extremely high in sugar (at 29 grams) which is almost as much as a can of coke.
The Worst Main Courses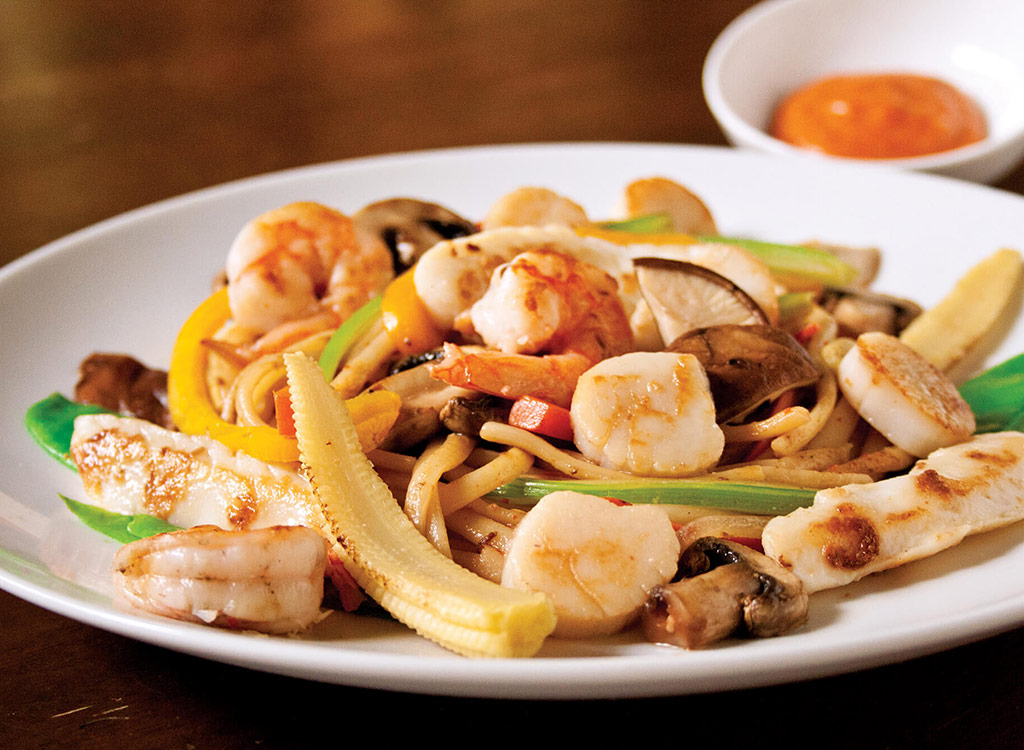 630 calories, 26 g fat (4 g saturated fat), 1,620 mg sodium, 69 g carbs (3 g fiber, 14 g sugar), 31 g protein
Noodle dishes tend to be some of the unhealthiest dishes to eat out, according to Bourque and Sharafeddine, primarily because of the sauces used. While this dish has a reasonable amount of calories for a meal, Bourque and Sharafeddine say they contain over half your day's worth of sodium.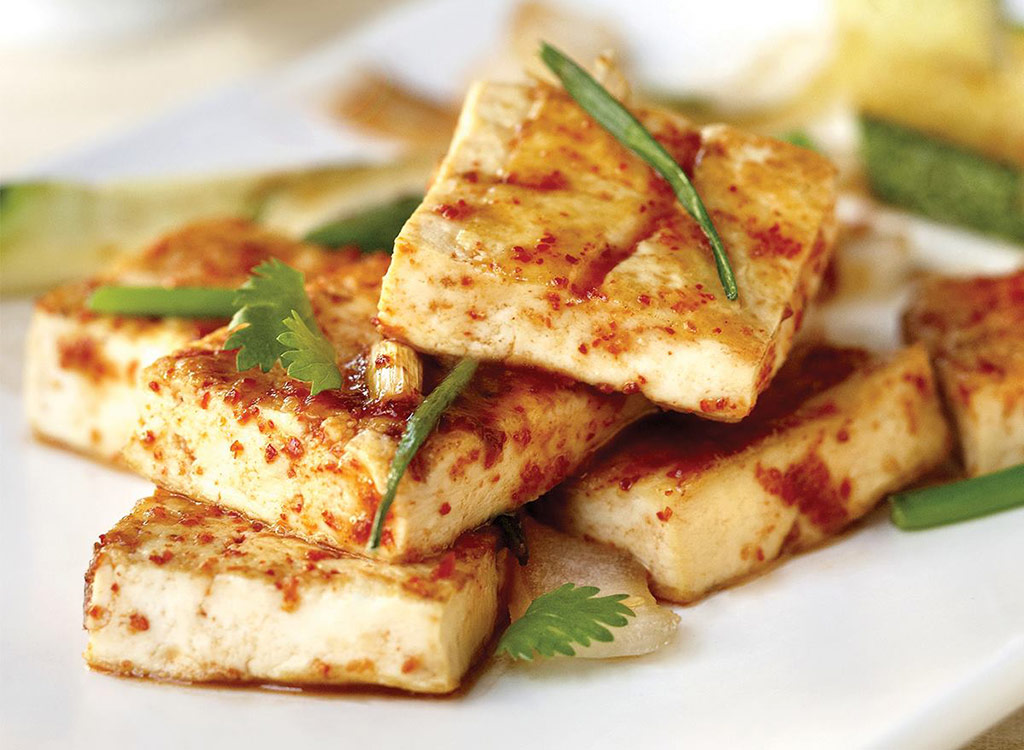 490 calories, 16 g fat (3.5 g saturated fat), 1,250 mg sodium, 55 g carbs (7 g fiber, 33 g sugar), 21 g protein
You'd think that a meatless dish would be a healthy choice, but this spicy tofu steak packs 33 grams of sugar, which is equivalent to over eight teaspoons. Plus, it has nearly the recommended daily amount of sodium, making it the worst entree on the menu.