27 Best Boozy Gifts This Year, According to Our Editors
Perfect for the cocktail lovers and wine lovers in your life!
Have a few friends who love to mix up a good drink? 2020 was certainly the year everyone got creative in the kitchen—and at the bar cart! So why not elevate the cocktail game for some of your family and friends this holiday season with one of these festive boozy gifts?
From delicious cocktail mixers to premium liquors, wines, and even a little "beer" toy for your furry friend, the editors of Eat This, Not That! put together a cohesive list of the best boozy gifts to buy this year, perfect for anyone in your life who loves to enjoy a good, quality drink at the end of the day. Here are our favorites, and for more shopping tips, be sure to check out our list of 40 Best Foodie Gifts This Year.
Splash Premium Cocktail Mixers – The Mini Bar
Don't feel like buying all the ingredients for your favorite cocktails? Splash Premium Cocktail Mixers sends bottles of their non-alcoholic low-sugar cocktail mixers! Simply pour it over ice, or shake it with the required alcohol, and you have yourself the perfect festive drink without all the effort—or the calories. The cocktails in The Mini Bar set include Bloody Mary, Cosmopolitan, Margarita, Mojito, and Moscow Mule.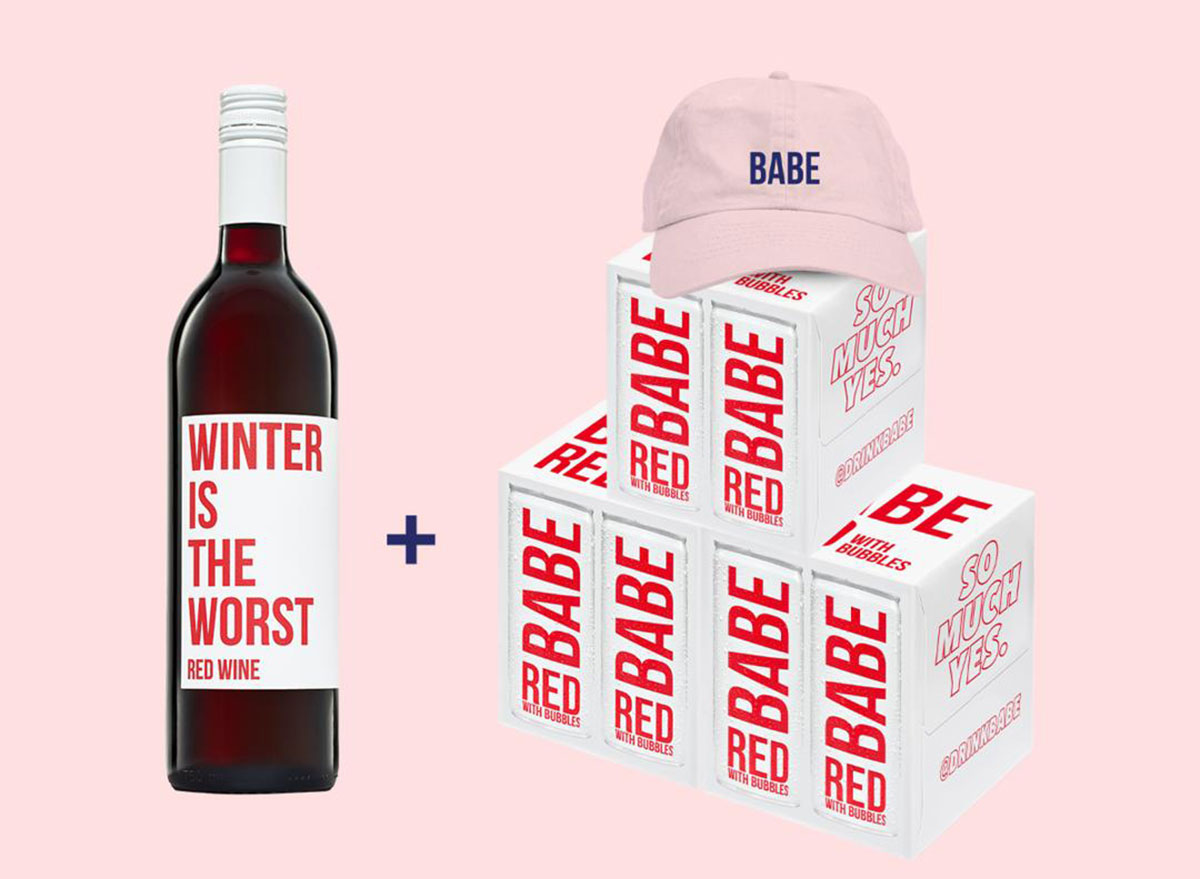 Give the gift of vino to the wine lover in your life! BABE is giving away a red and white bundle of wine including a special cheeky bottle, three four-packs of BABE Red wine, and a pink BABE hat.
Hella Cocktail Co. – Cocktail Bitters Set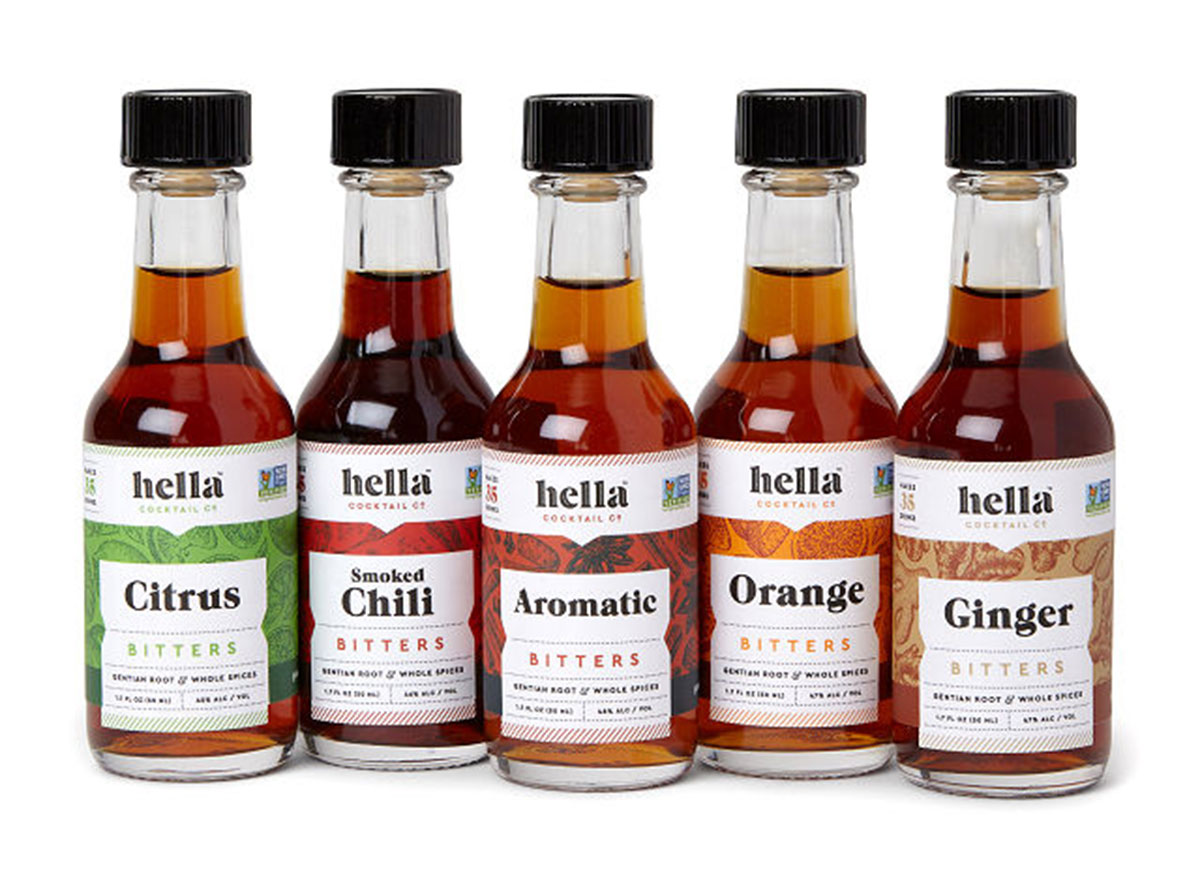 Know someone who's been upping their cocktail game? This bitters set is the perfect starter pack for mixing up the best cocktails. Get ready for all kinds of flavored old fashioned and more.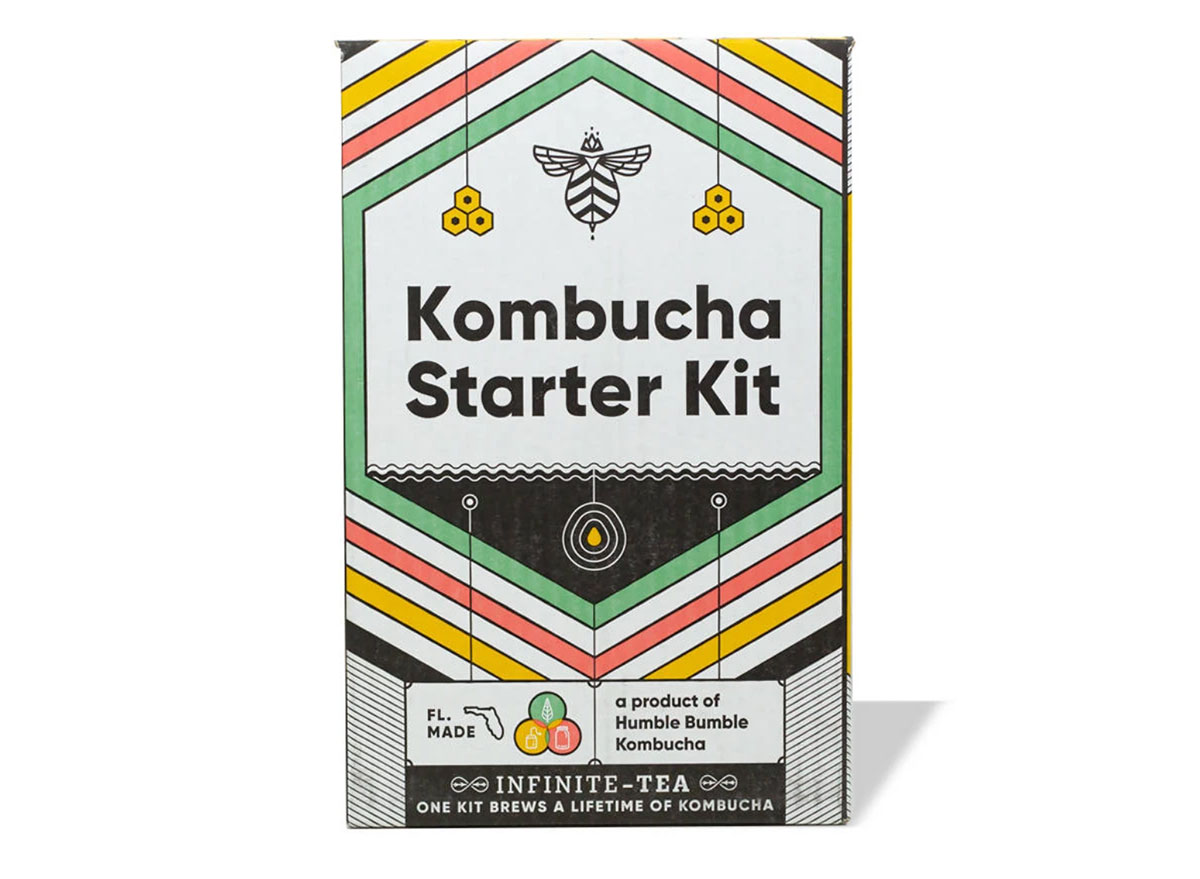 Brew your own booch at home! This make-your-own kombucha kit will show you exactly how to make that popular fizzy fermented tea—packed with good probiotics and antioxidants—that will last you a lifetime! The kit will make up to a gallon of homemade kombucha.
F!VE DRINKS CO – Variety 10-Pack
Canned cocktails for the win! Whether you need a clever gift idea for the cocktail lover in your life, or just need some easy drinks to serve at your small holiday gathering this year, F!VE DRINKS CO offers a variety pack featuring five of their cocktails—Moscow Mule, Margarita, Mojito, Gin & Tonic, and Watermelon Vodka Soda. Each pack comes with the two featured cocktails. F!VE DRINKS CO is currently offering free shipping on all orders over $28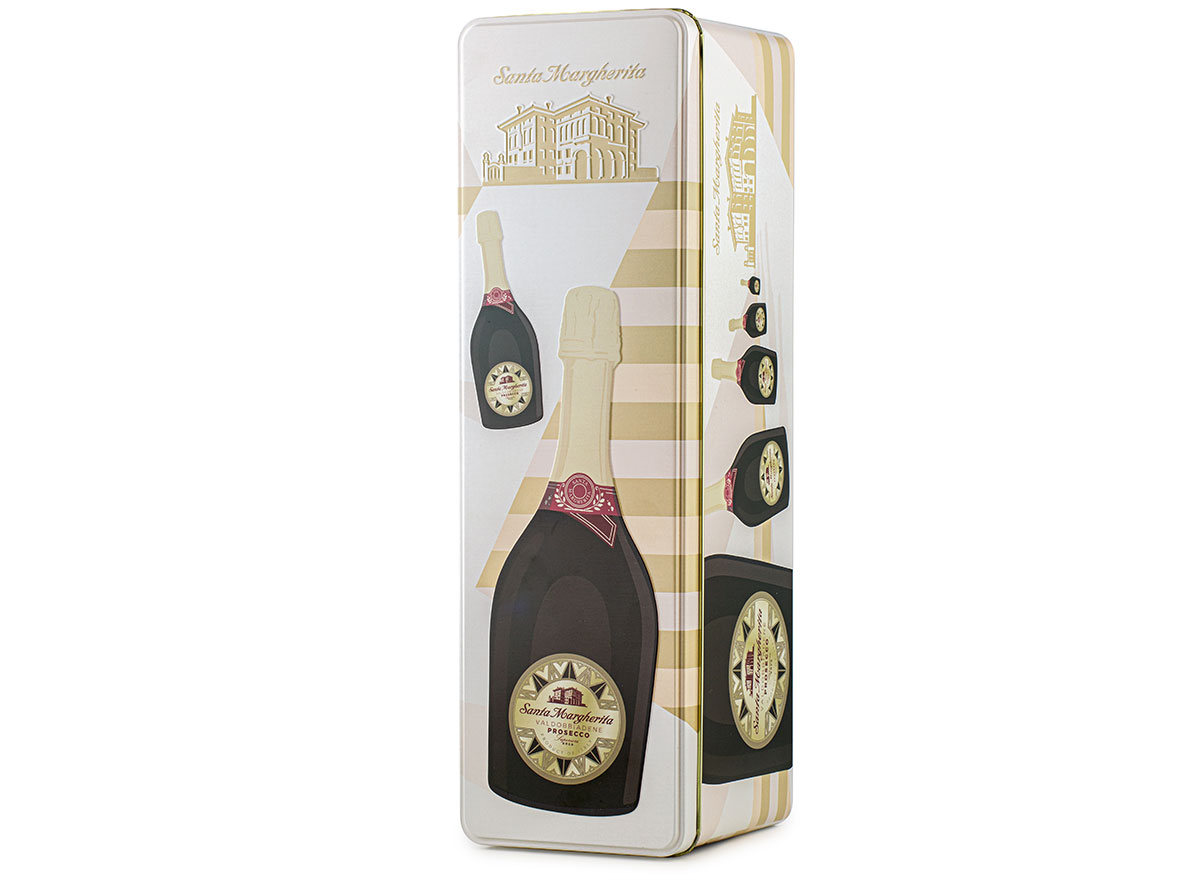 Not only does Santa Margherita bottles of wine come in gorgeous tins, but they're also a company always looking for a way to help those in need. This year alone Santa Margherita wine donated $250,000 to multiple charities to help the fight against COVID-19, including Meals on Wheels and the National Restaurant Association's Restaurant Employee Relief Fund and Direct Relief. Their bottles range from $22 to $30.
For the person in your life who always has a wine headache, get them an Üllo! This purifier will remove sulfites, aerate your wine, and restore the pure taste and flavors in your wine.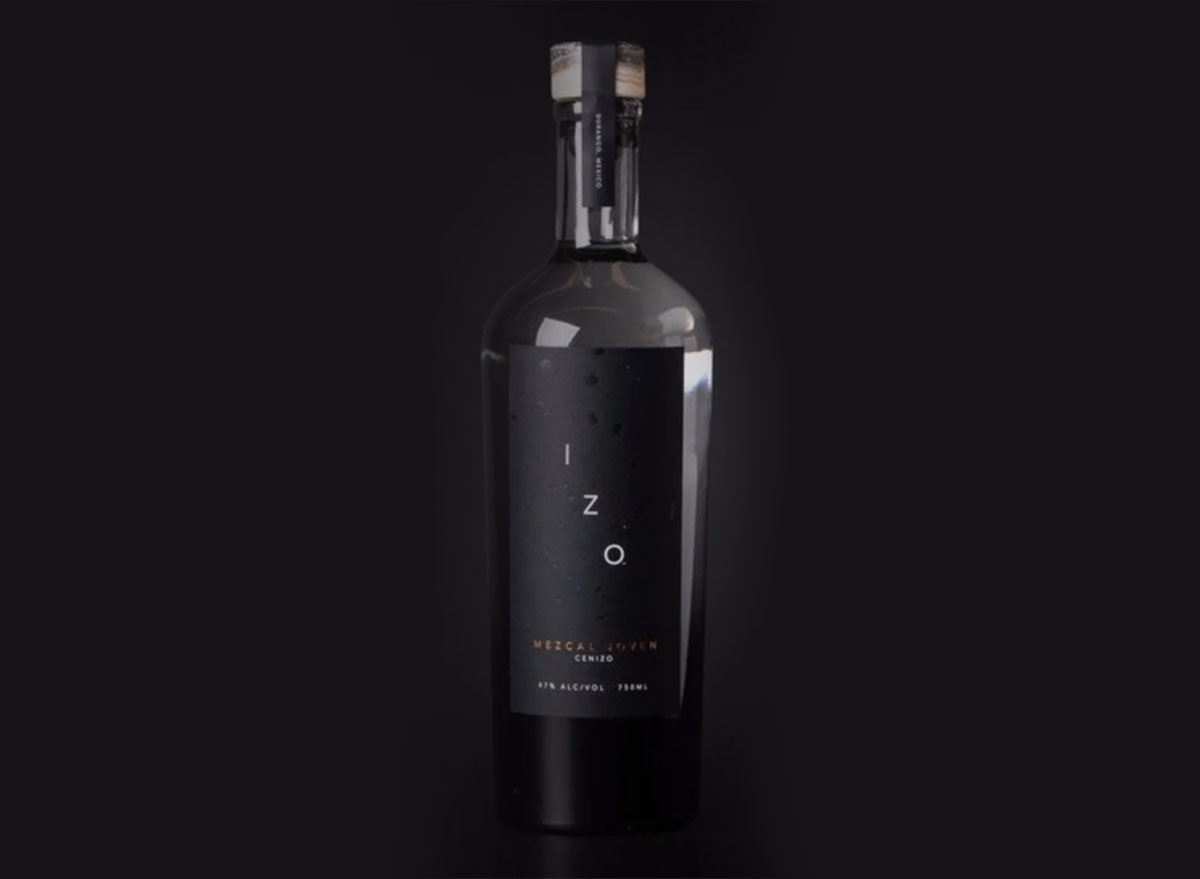 This premium, handcrafted agave spirit is produced sustainably in the heart of rural Durango. Every bottle of mezcal firmly rooted in community values and cultural heritage, preserving a proud legacy of partnership with the land that it comes from.
Penelope Four Grain Straight Bourbon
For the bourbon lover, Penelope offers two expressions—Penelope Bourbon (a light and flavorful taste, great for bourbon novices), and Penelope Bourbon Barrel Strength (a 116-proof, straight bourbon whiskey, aged 2 to 3 years in American Oak barrels.) The four grains in this bourbon include corn, wheat, rye, and malted barley, and it makes for an ideal warm winter cocktail.
Volley Tequila – Multipack 8-pack
Sick of spiked seltzer? Give the canned cocktail lover in your life a multipack of Volley Tequila—a set of sparkling water tequila drinks featuring popular flavors. The 8-pack multipack comes with two of the four popular flavors—Zesty Lime, Tropical Mango, Spicy Ginger, and Sharp Grapefruit.
High West Old Fashioned Whiskey Barrel Finished Cocktail
Looking for something that's easy to grab at the store near you? High West offers a set of nationally-available bottled whiskey cocktails straight from their Utah distillery. Skip grabbing all the ingredients for an Old Fashioned (or a Manhattan!) and grab a bottle of the High West Old Fashioned Barrel Finished Cocktail for a classy finish to your holiday festivities.
Bellissima Zero Sugar Sparkling Wine
Trying to keep the sugar count low this holiday season? Bellissima offers a quality set of zero-sugar sparkling wines, including a zero-sugar sparkling rosé they released this year! This sparkling wine is made with organic Glera grapes in an autoclave for 7 months, which creates a fresh sparkling wine without residual sugar. One glass of this sparkling wine is only 92 calories, and zero carbs.
Avaline wine co-founders Cameron Diaz and Katherine Power offer a series of white, rosé, and recently a line of Avaline Red wines that was released this fall. These wines are clean and vegan, made with organic grapes, and without any unnecessary additives. It's the perfect present to give to the vegan or the clean-eater in your life.
Mionetto Valdobbiadene Superiore DOCG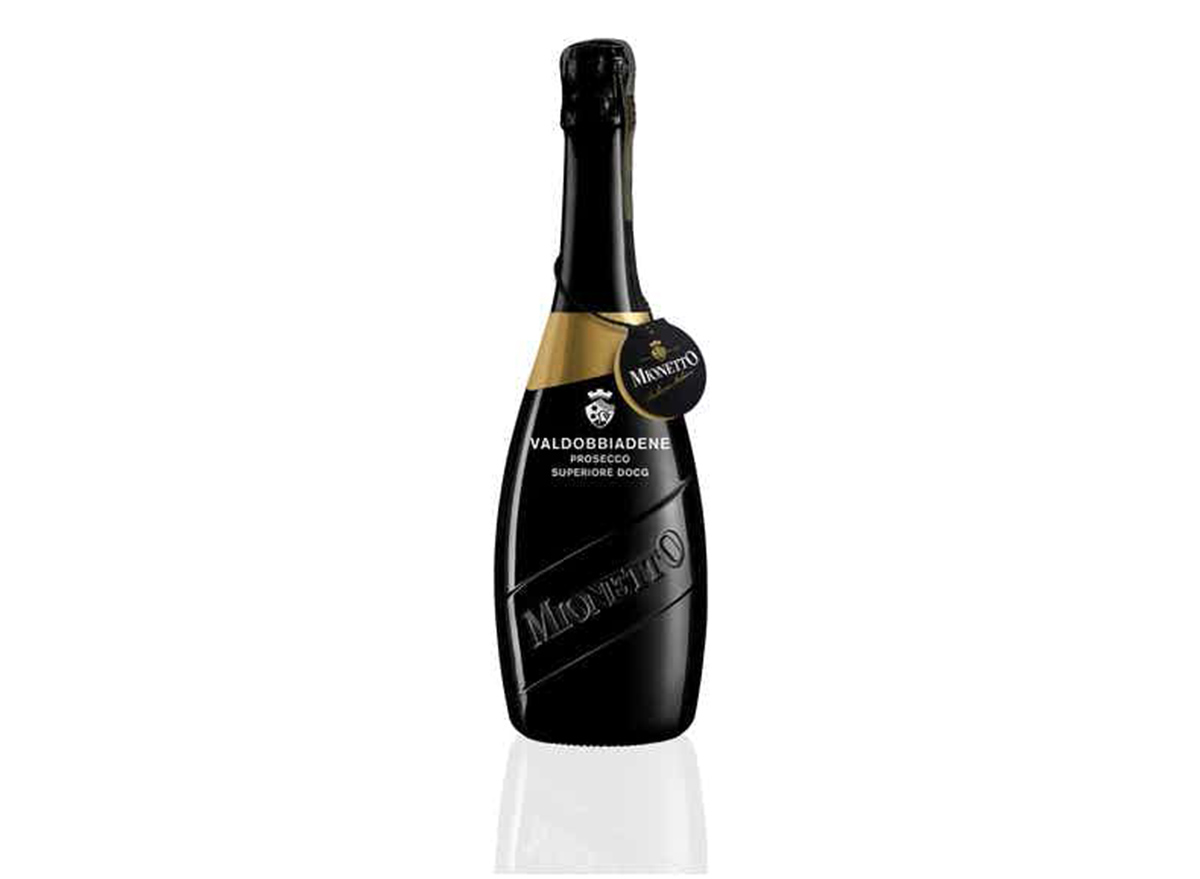 If you're looking for a classy sparkling wine to give as a gift, or simply something to sip on to celebrate this year, Mionetto's Valdobbiadene Superiore DOCG is a classy sparkling wine that's easily accessible to grab across the nation. This prosecco from Italy is a full-bodied sparkling wine with the perfect balance between smooth and refreshing. Perfect with lighter dishes, like your favorite holiday appetizers or a big salad.
Segura Viudas Reserva Heredad Cava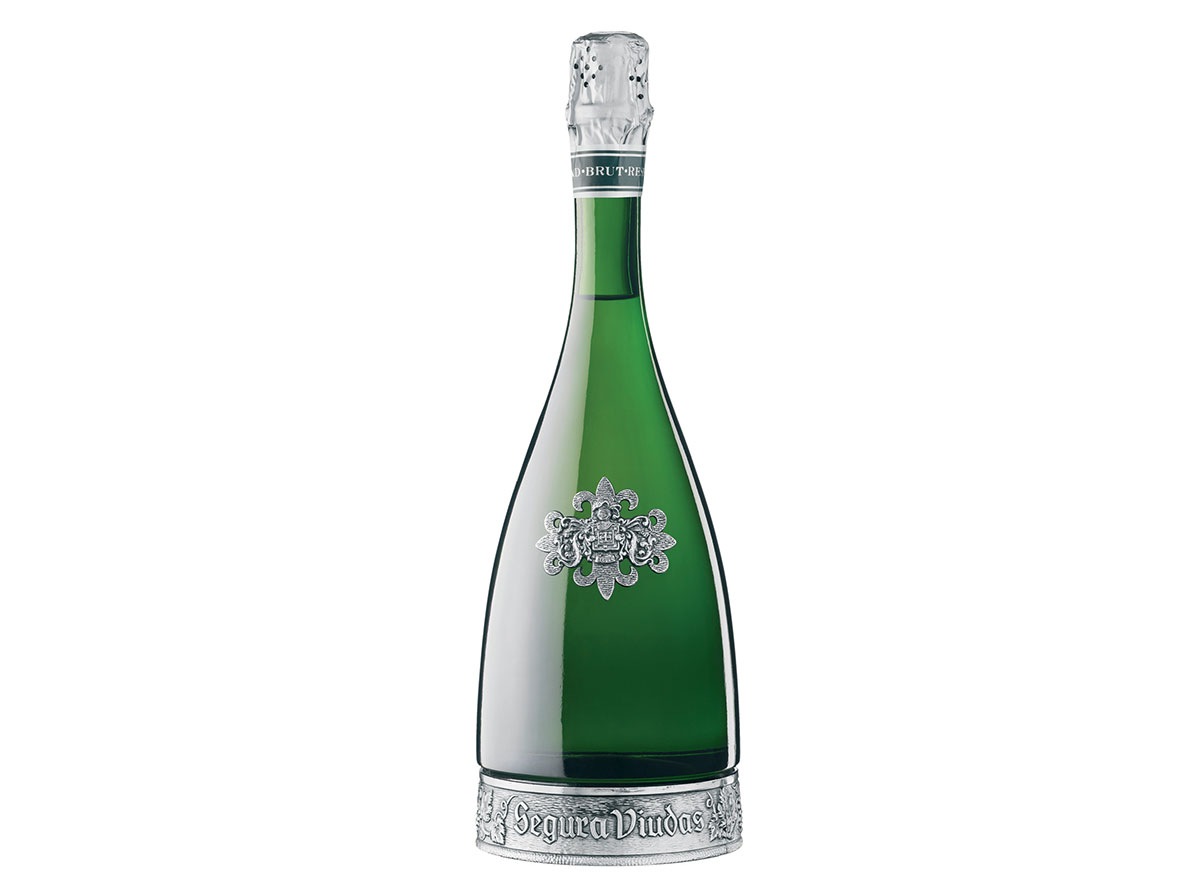 Make a statement gift with Segura Viudas expressive and elegant Reserva Heredad Cava. It pairs well with rich holiday side dishes!
Haus Beverage Low-Proof Aperitif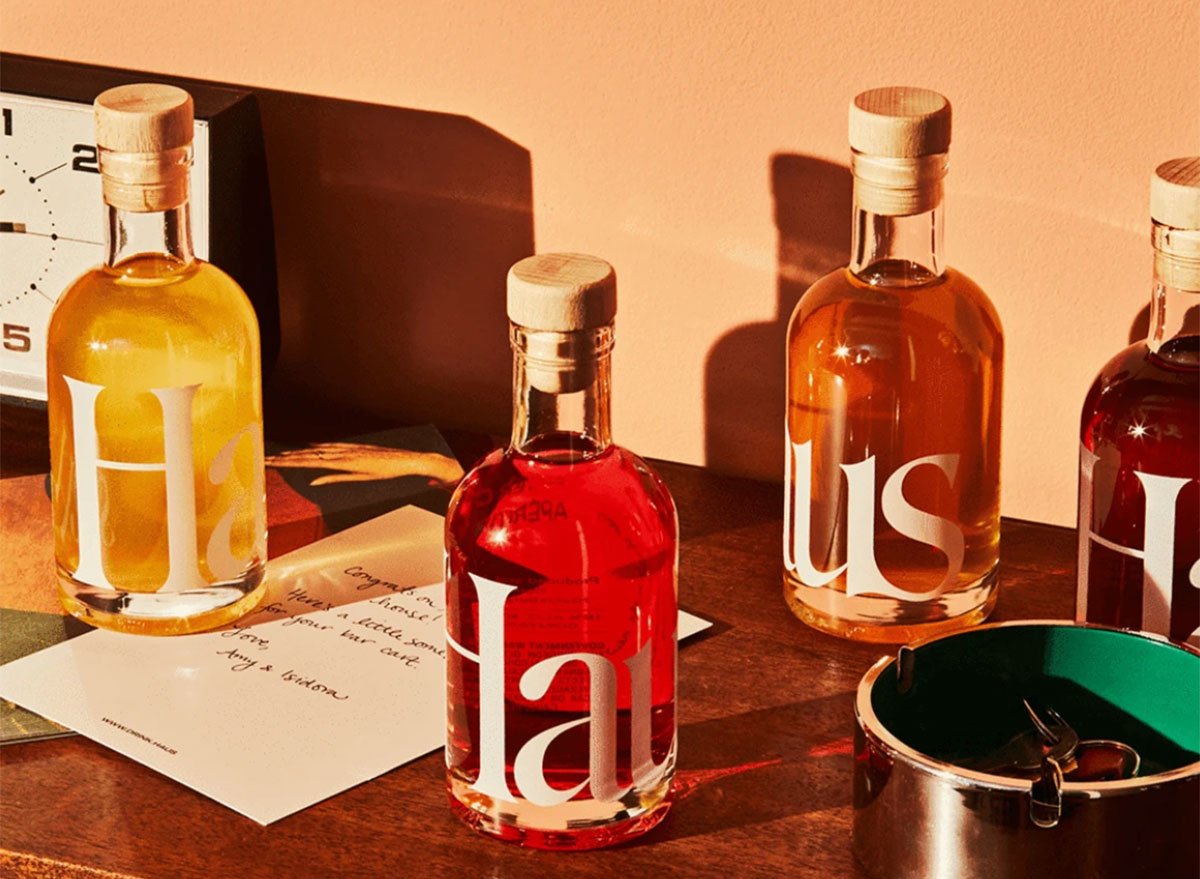 Nightcap, anyone? For anyone in your life that loves a good drink but is thinking about cutting back in the new year, this low-proof aperitif is the perfect solution. Mix it up in a cocktail or drink it straight over ice.
The Monday Gin x Fever-Tree Gift Set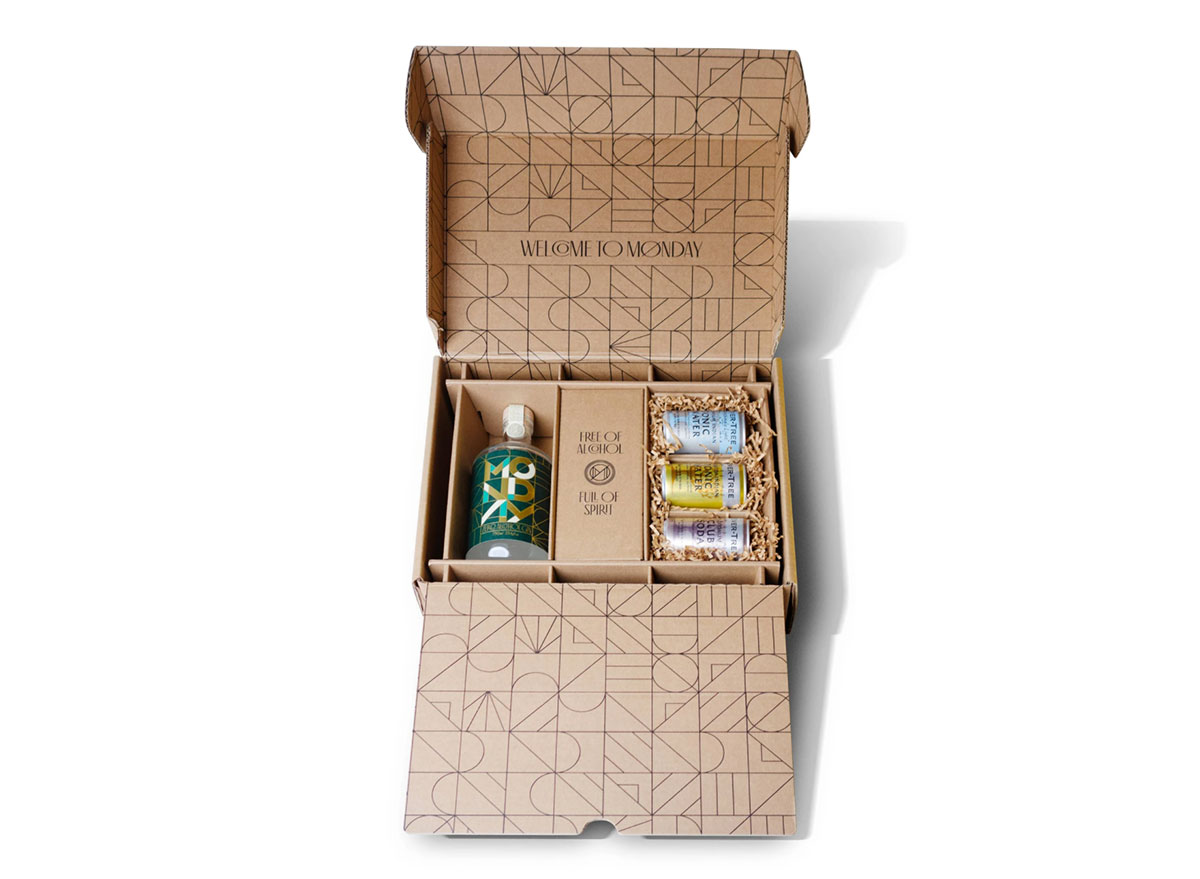 For the gin and tonic lover, this gift set is the perfect thing to wrap up and put under the tree this year. Monday Gin is actually free of alcohol for anyone looking to keep it light this holiday season, but the cans of tonic can also pair well with any gin that you also have on hand for a boozy cocktail!
This gluten-free, non-GMO crafted vodka comes from alkaline water and is distilled 7 times in Santa Barbara to make it pure, smooth, and clean. This vodka was founded by Kate Hudson and named after her former home on King Street in New York City.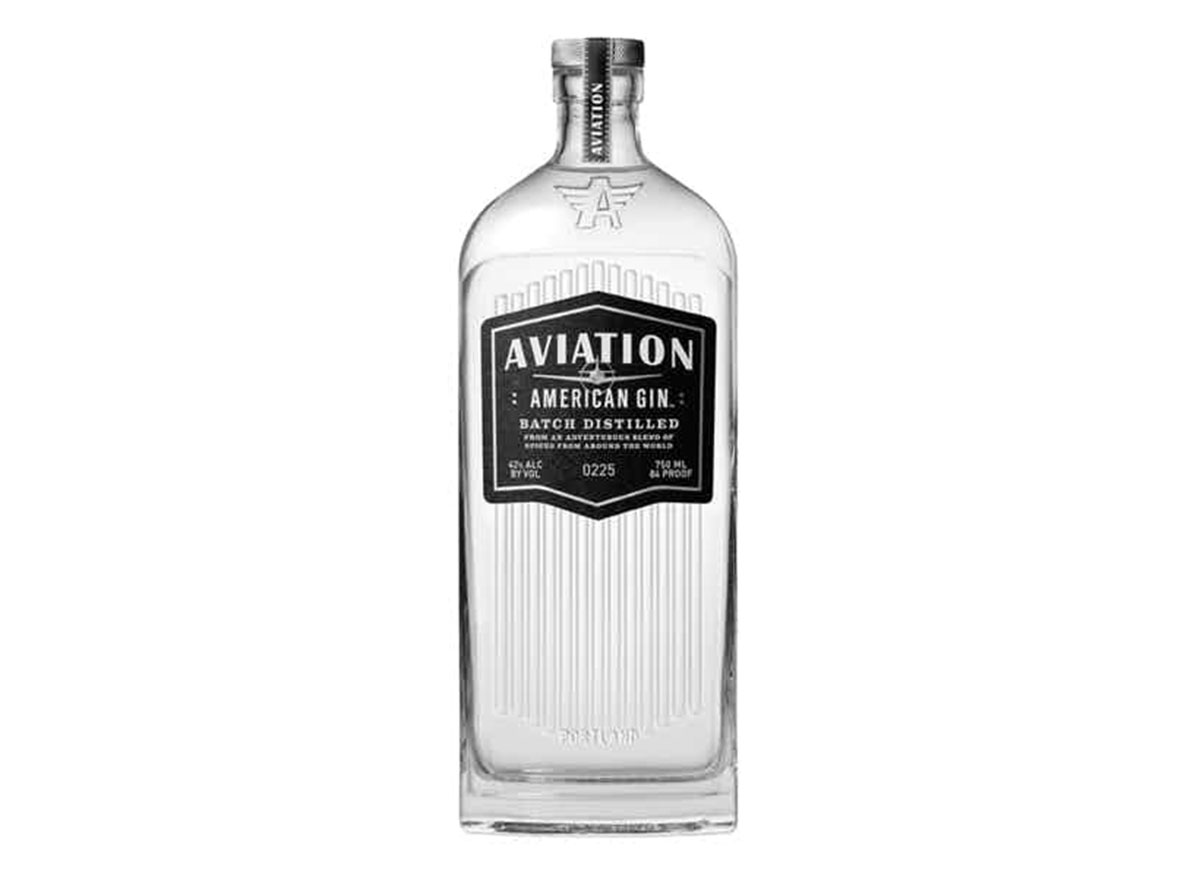 Ryan Reynolds' high-rated Aviation Gin will elevate any bar cart, making the perfect gift for anyone looking for a softer, smoother gin to mix up delicious cocktails with this holiday season.
Cutwater Spirits Anejo Tequila
Although Cutwater is more famously known for its canned cocktails and their award-winning Reposado tequila, the company recently released a Cutwater Tequila Añejo. It has a rich amber hue with complex notes of oak, caramel, and bourbon vanilla. It's the perfect, classy liquor to buy any tequila lover in your life.
Bright Cellars Wine Membership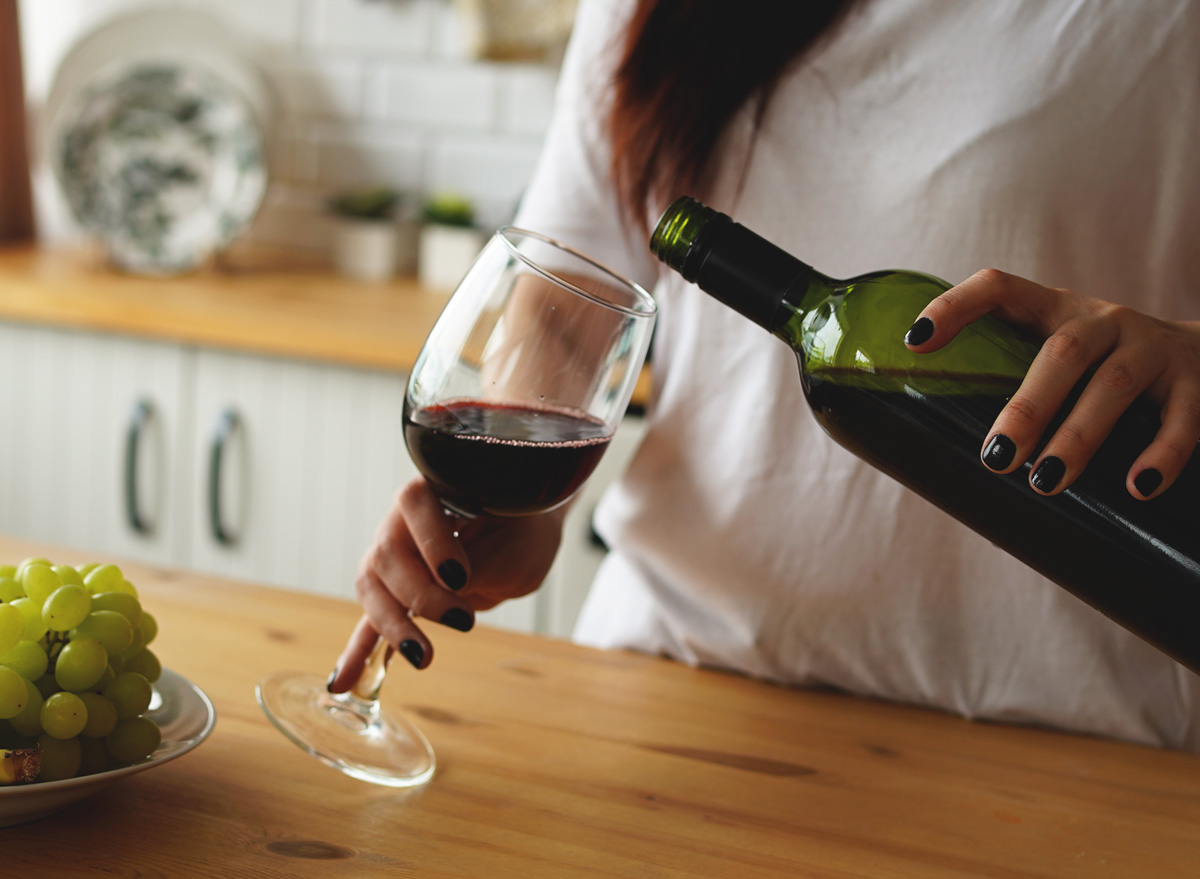 Give the gift of any wine to your friends this holiday! With their set of gift cards, Bright Cellars is offering customers an opportunity to gift a month—or two—of their wine membership where customers can discover and choose unique and rare wines from around the world. The list of wine at Bright Cellars include wines from Italy, Spain, Portugal, South America, and more. Each customer can take a test, learn about wine, and choose the best wine to buy for their palate.
This BIPOC, female-founded mezcal is served in small-batch quantities and perfect for gifts. The mezcal is vegan, organic, and higher-grade compared to other small-batch quantities. It is hand craved in Oaxaca, Mexico.
Solento Organic Reposado Tequila
Slow it down this holiday season with a glass of Solento Organic Reposado Tequila. This tequila is founded by filmmaker and surfer Taylor Steele, who was inspired by surf culture to make a tequila perfect for winding down. Solento loosely translates to "slow sun" in Spanish and is a smooth sipping tequila in a gorgeous bottle—the perfect addition to any bar cart.
Moscow Mule Cocktail Kit Gift Set
You can't gift those copper mugs without all the supplies, right? Give the gift of the perfect Moscow Mule with this set! Comes with a cocktail shaker, ginger syrup, a jigger, and two copper Moscow Mule mugs. The set comes in a wooden gift crate to elevate the style of this classy cocktail gift.
Nectar of the Vine Wine Frappe Kit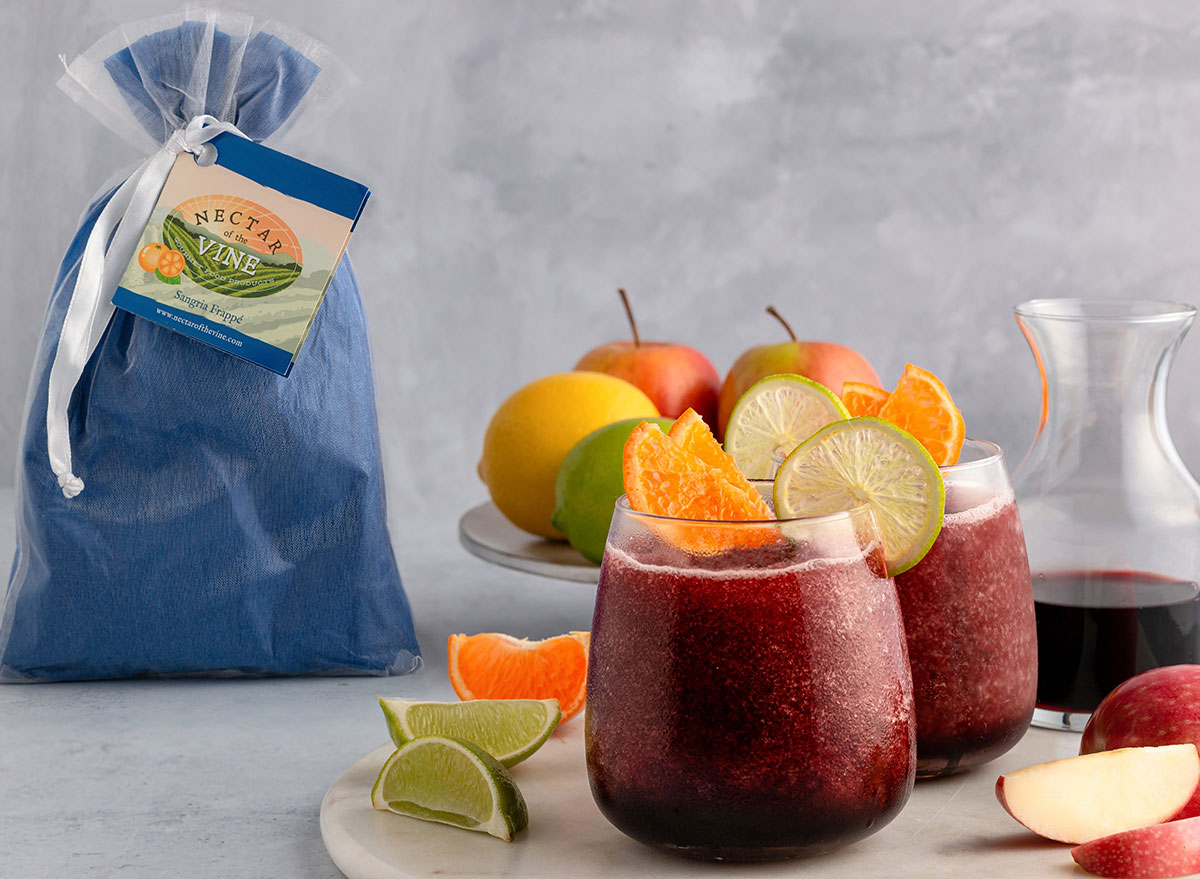 Wine slushies? Yes, please! For those froze lovers in your life, Nectar of the Vine offers a set of wine frappés that you can easily give as gifts this holiday season. Other fun flavors include Blood Orange Wine Slushy, Ginger Limeade Wine Slushy, and Natural Blueberry Wine Slushy. They even have a Margarita Wine Slushy set, and an Eggnog Frozen Cocktail Mix!
Hey Mama Rosé Bubbles – 4 Pack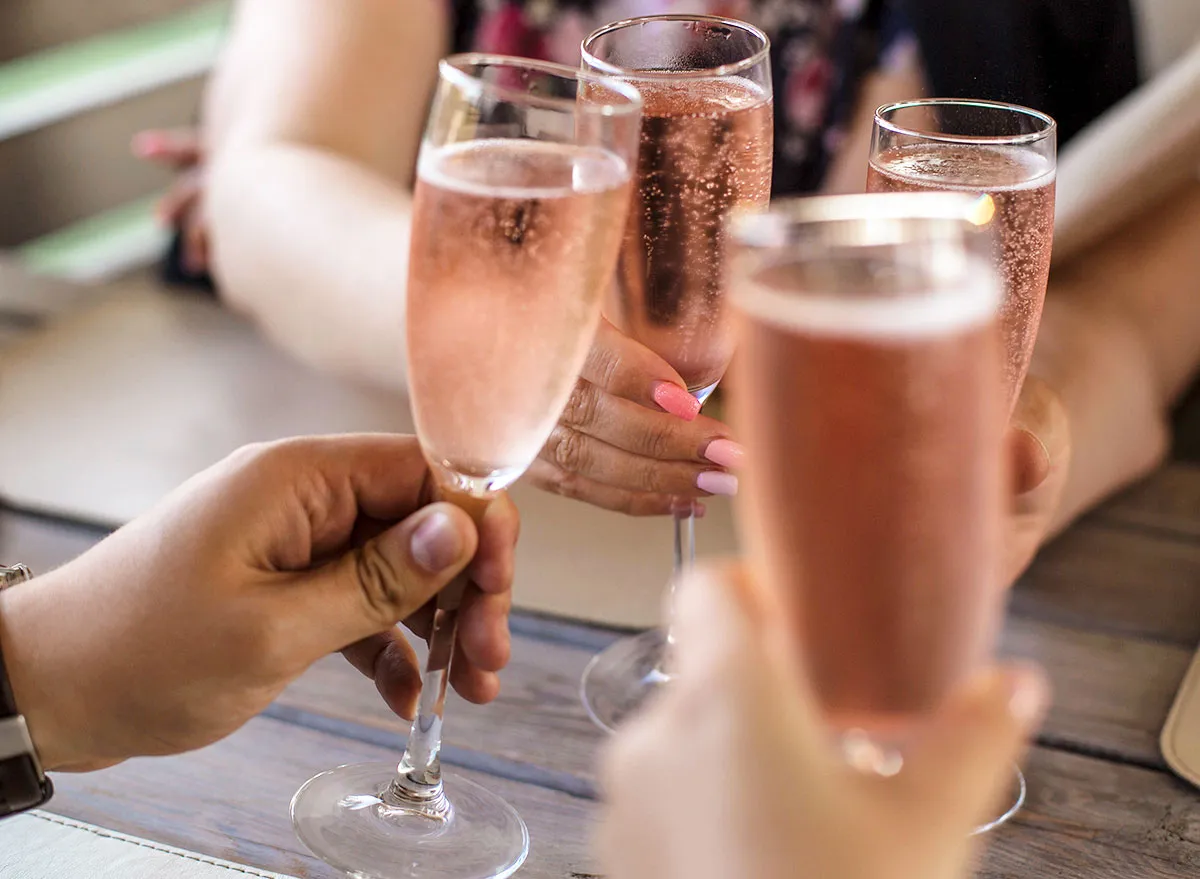 This set of four Hey Mama Rosé Bubbles is the perfect gift for your girlfriends that love to watch television together—whether it be in person or remote during the holidays!
Bud Light Bark Light 7-Pack + Toy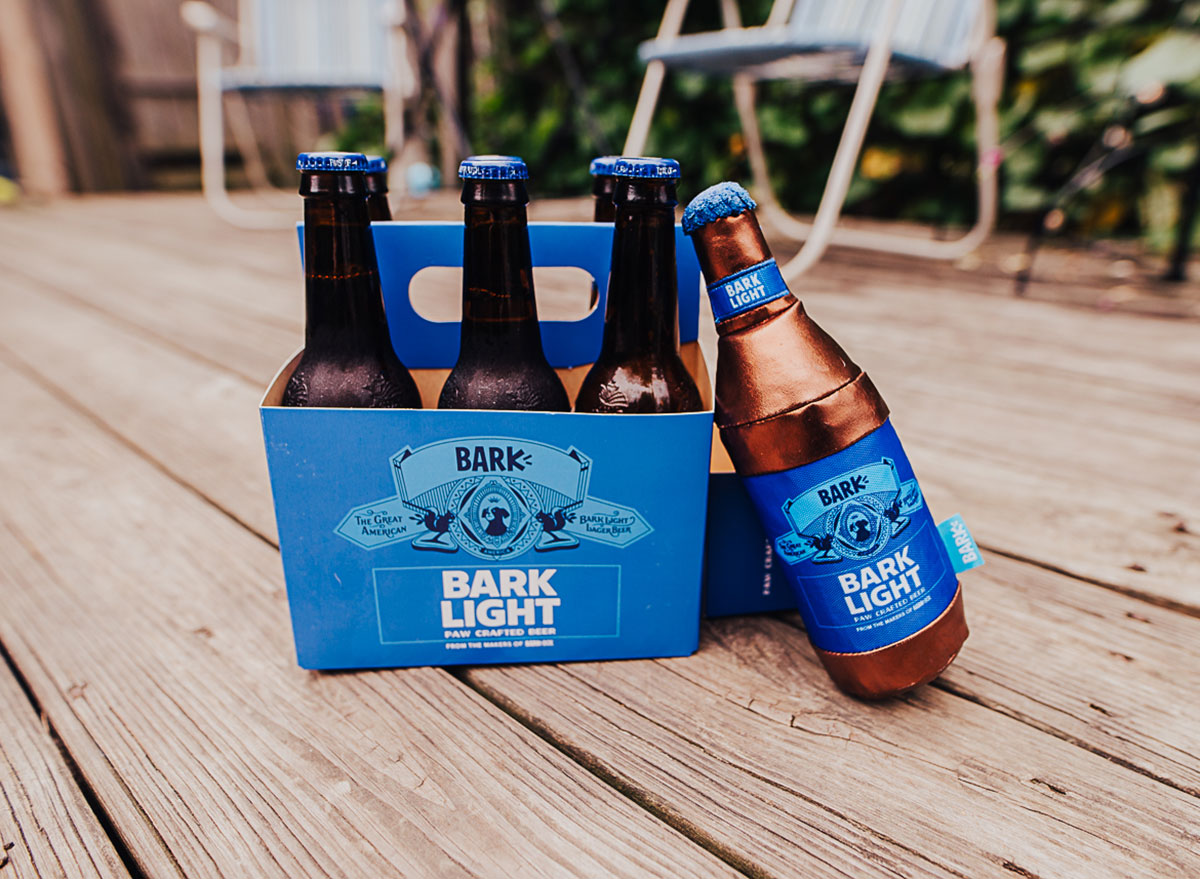 A brew for you and a toy for your pup! Bud Light is offering a "Bark Light" special this holiday season, which comes with six bottles of Bud Light and a plush beer-bottle shaped toy for your furry friend.
For more gift ideas, check out our list of 25 Best Under $25 Gifts for Foodies.
Kiersten Hickman is a senior editor at
Eat This, Not That!
, with a main focus on food coverage, nutrition, and recipe development.
Read more