Best Burgers for Weight Loss
Some things just don't seem to belong together. Black and navy blue. Cowboy fans and Steelers fans. Taylor Swift and, well, most anyone she's dated.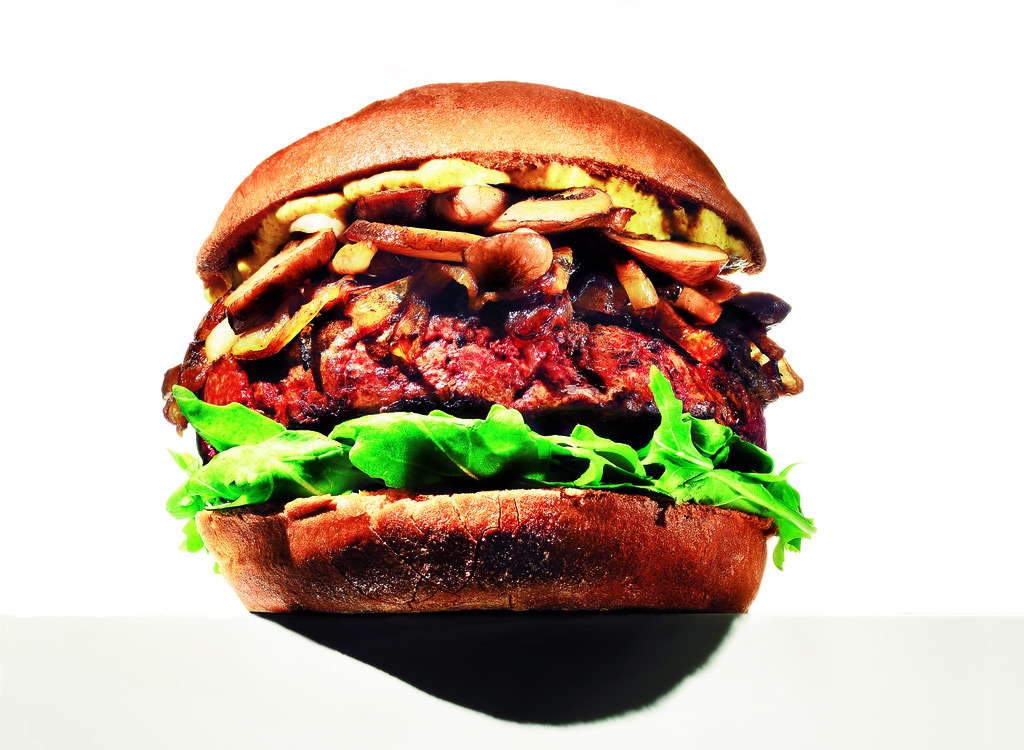 Sadly, two of America's greatest pastimes, eating burgers and watching our weight, have long been on that same collision course. Until now.
When I built my new weight loss plan Zero Belly Diet, available now, I knew the only way to get people really excited about committing was to give them a selection of the foods they loved. And that meant burgers. But of course, just any drive-through beef slinger or cheese chain restaurant won't do. At Ruby Tuesday's, for example, you won't find a single burger for less than 1,200 calories—almost as much as you'd eat in a whole day of feasting on Zero Belly foods!
So I created The Zero Belly Burger Matrix, a method by which you could eat burgers as often as you'd like, and still lose weight. My secret plan worked:
"We loved the burgers!," said one of our test panelists, Kyle Cambridge, 28, who lost 15 pounds in 14 days. "My wife and I decided to add a salad to each meal; the pounds started melting off!"6254a4d1642c605c54bf1cab17d50f1e
So how do you know if the burger on your plate is one you should trust?
Just Remember Three Key Zero Belly Questions:
Where's my protein?
That one's easy, of course: All burgers are protein packed.
Where's my fiber?
Typical hamburger buns don't offer much, nor do the slice of bland tomato or lettuce that come on top. For maximum Zero Belly benefit, choose a high-fiber, gluten-free bun made from healthy grains like brown rice, millet or buckwheat. (I like Canyon GF and Food for Life brands.)
Where's my healthy fat?
When you substitute in grass-fed beef, you get almost as much fat-fighting omega-3s as you do from some fish. (You are what you eat, and so is your cow.) That's why grass-fed beef and fish make great burger options.
Here's how to use the matrix to create the Zero Belly burger of your dreams:
THE STAR!
Choose one burger patty
Ground turkey, Ground chicken, Ground beef (grass-fed), Salmon, Tuna, Chicken breast
THE VEHICLE!
Choose one bun
Gluten-free burger bun, Gluten-free English muffin, Gluten-free toast, Portobello caps, Lettuce leaves (Romaine, Bibb)
THE SUPPORTING PLAYERS!
Choose any combination of veggie toppings
Lettuce, Arugula, Cucumber, Avocado, Herbs, Tomato, Red Onion, Roasted Red Peppers, Jalapenos, Caramelized Onions, Sauteed Mushrooms
THE EXTRAS!
Choose any combination of condiments
Ketchup, Mustard, Guacamole, Salsa, Gluten-free pickles, Mayo
The Zero Belly Test Panel—more than 500 men and women who lost as much as 16 pounds in just the first two weeks—test-drove a lot of recipes for me. Here's one burger recipe they really loved:
Turkey Burger, in the Grass
Serves 4
1.5 pounds lean 94%-99% ground turkey
1/2 red bell pepper, seeded and finely chopped
1 scallion, white part only, chopped
1.5 Ts olive oil
4 large romaine leaves
½ avocado
Mustard (optional)
Salt and pepper
Combine turkey, salt and pepper in a large bowl. Add bell pepper, thyme, scallions and oil and mix well. Form into 8 patties. Chill until ready to use.
Heat a grill pan over medium-high heat. Cook burgers, turning once, until no longer pink in center, about 5 minutes per side. Serve on crisp romaine lettuce leaves in place of buns with mustard (optional) and sliced avocado.
256 calories, 12g fat, 28g protein, 2g fiber
LOSE UP TO 16 POUNDS IN 14 DAYS with Zero Belly Diet—the New York Times bestselling book from Eat This, Not That! author David Zinczenko. Click here to discover more!
Eat This, Not That!
Inspired by The New York Times best-selling book series, Eat This, Not That! is a brand that's comprised of an award-winning team of journalists and board-certified experts, doctors, nutritionists, chefs, personal trainers, and dietitians who work together to bring you accurate, timely, informative, and actionable content on food, nutrition, dieting, weight loss, health, wellness, and more.
Read more about Eat This