The 25 Best Casserole Tips Everyone Should Know
Casserole. The very name is redolent of Betty Crocker and suburban kitchens, of tired moms trying inventive ways to trick kids into eating leftovers. Once you've become a Top Chef addict, the idea of baking a casserole seems hopelessly quaint. After all, where's the challenge in that?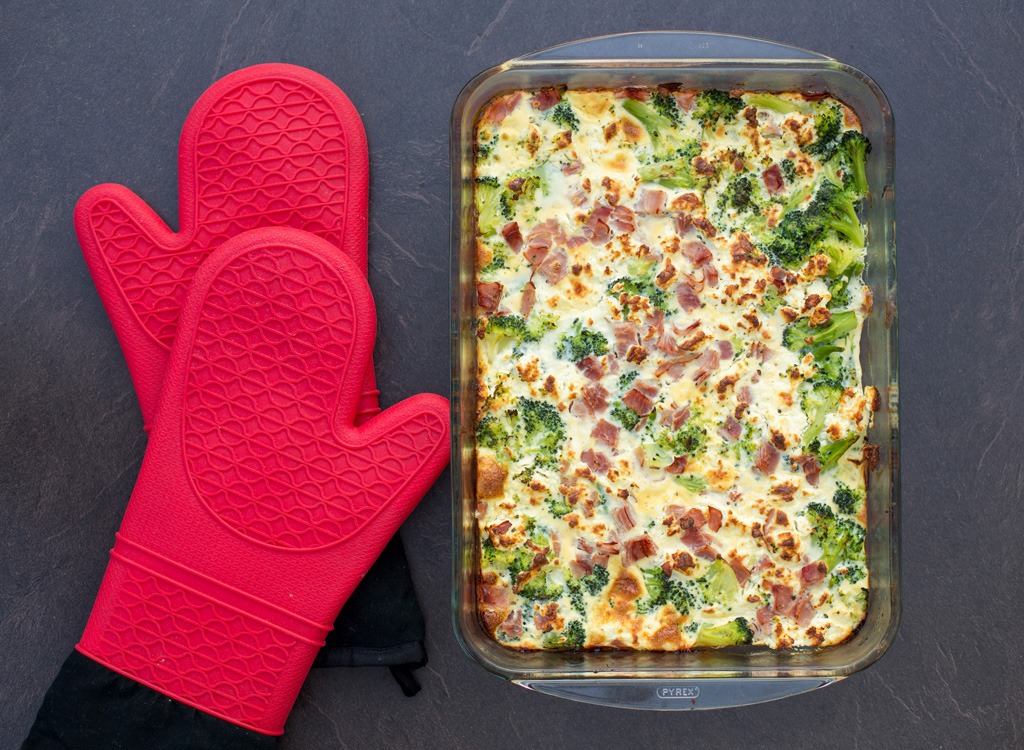 But in fact, a casserole is one of the fastest, cheapest, and smartest ways to get a healthy, belly-flattening meal on the table. Because it's baked in its own juices or sauce, a casserole doesn't require skanky oils, loads of salt, added sugars, or other kitchen nutrition invaders. Better yet, you just need to make one healthy casserole and, as long as you've got a microwave, the question of what's for dinner is solved for the next several days.
Of course, there's an artistry to making the perfect casserole, whether it's a traditional Italian lasagna, a Greek moussaka, a shepherd's pie from the British Isles, or just some old family recipes Mom handed down right around the time she turned your old bedroom into her private Grrrrrl Cave. To help those traditional oven dishes sing, the chef behind the 150+ delicious recipes in Zero Belly Cookbook rounded up some of the smartest casserole tips of all time. Not sure you can master the art? No fear. These best casserole tips will teach you how to fake it 'til you bake it. And to live your happiest and healthiest life, don't miss these essential Top 40 Tools Every Cook Should Have in Their Kitchen.
GRATE YOUR INGREDIENTS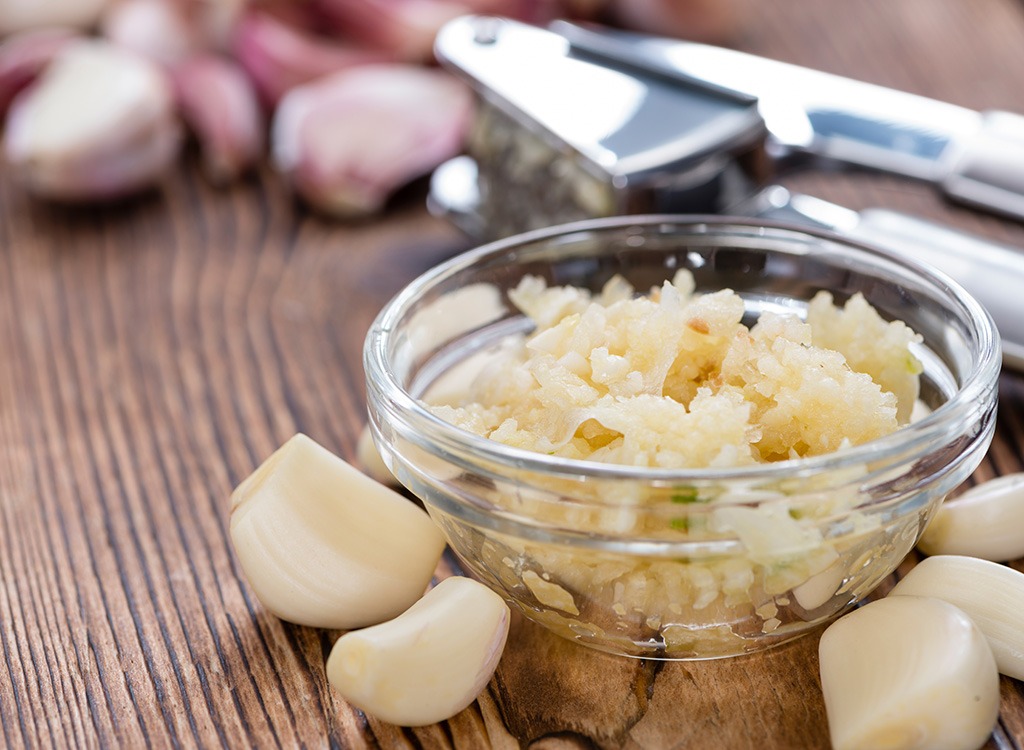 Grating is both faster and easier than chopping and slicing. Not to mention, smaller food particles cook quicker, which saves you the hassle of sauteing. Simply grate onions, carrots, garlic, etc., toss them into your dish and bake! For more weight-loss tips and tricks, don't miss these amazing 50 Best-Ever Weight-Loss Secrets From Skinny People!
USE UP LEFTOVERS
From random pastas and leftover cereals (as a crunchy topping) to the remnants of last night's dinner, casserole dishes offer the perfect opportunity to not waste food. Plus, using pre-cooked leftovers saves time.
OPT FOR TOUGH CUT MEAT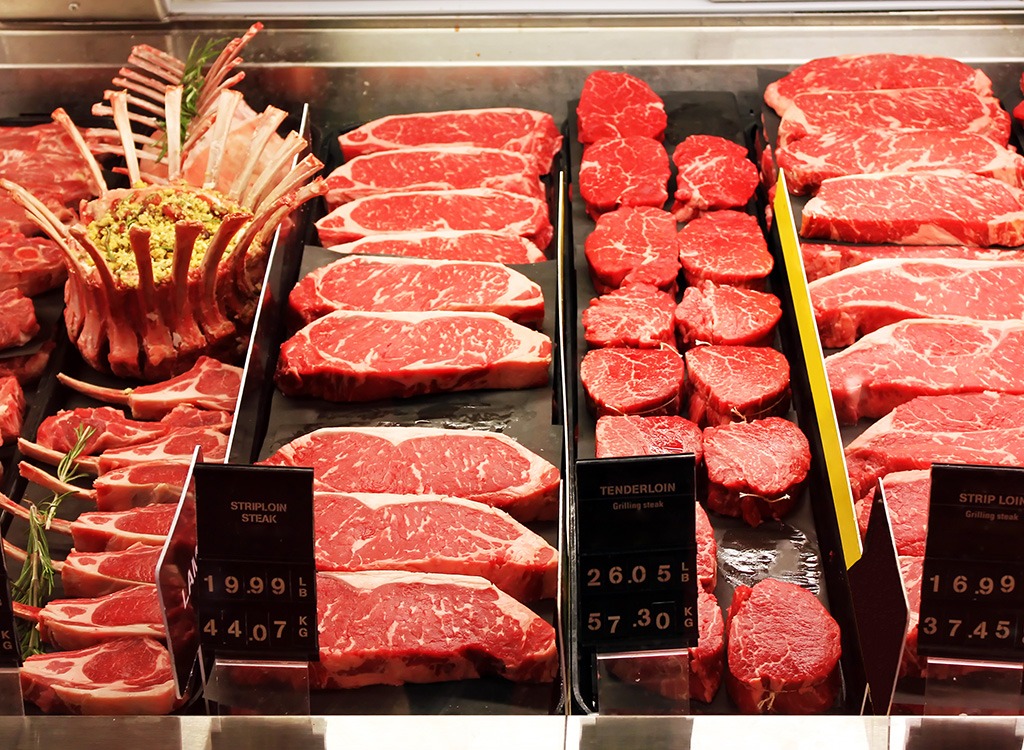 Tougher cuts of meat can withstand higher temperatures for a longer period without falling apart, disintegrating and compromising flavor. For slimming red meat options, check out these Best Cuts of Beef for Weight Loss.
SKIP THE FROZEN VEGGIES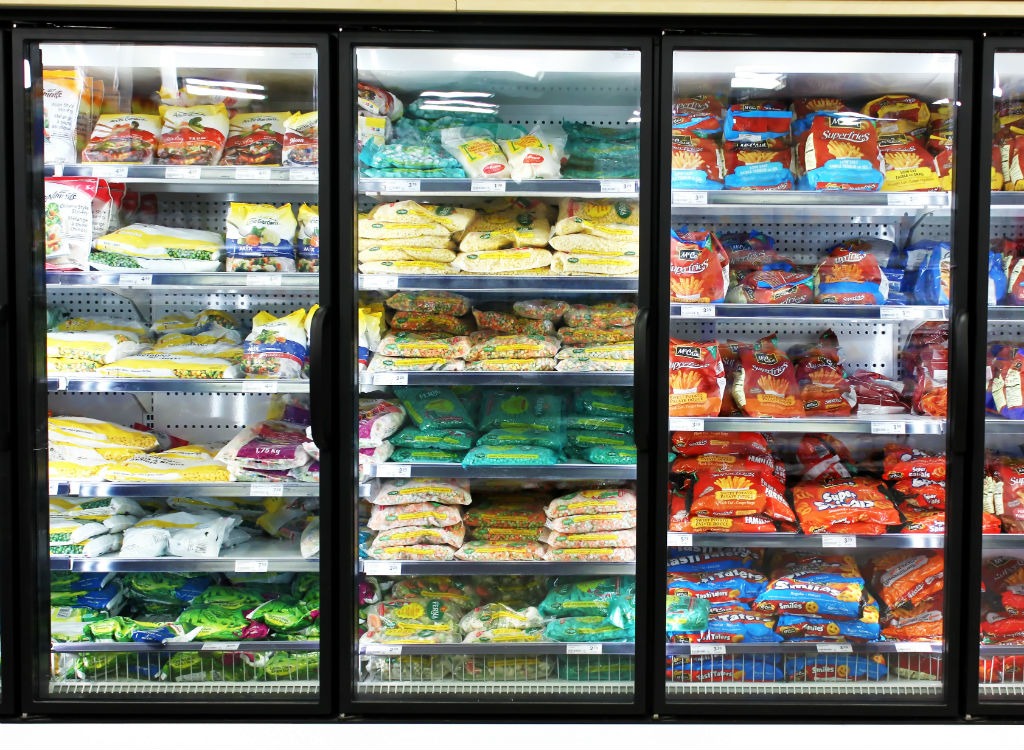 Do you want a soggy dish or hearty casserole? Frozen veggies can cause a soupy mess. Go for the fresh, but keep in mind you may still need to squeeze out excess water.
SAY YES TO TOPPINGS
Toppings add extra flavor and allow you to personalize your dish. From chow mein noodles, bread crumbs, healthy chips, bacon, and Ritz crackers to healthier finishers like cheeses, herbs, and nuts, the possibilities are endless.
USE FRESH OR DRIED HERBS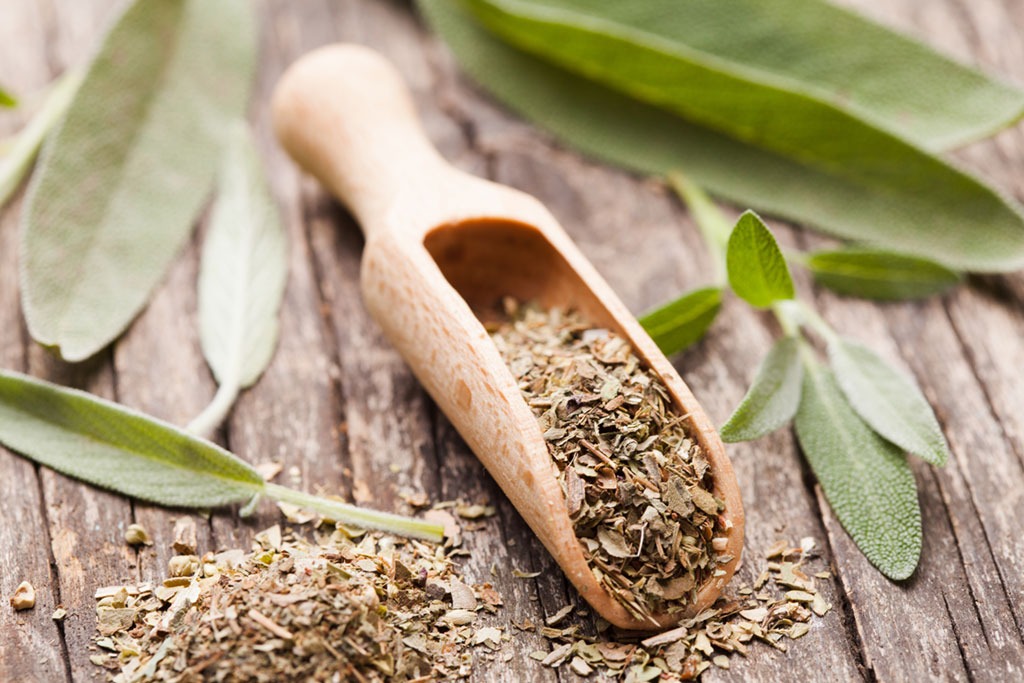 Fresh herbs can lose flavor when exposed to heat for long periods to time. For dishes that require a longer baking time (1-2 hours), opt for dried herbs, which can withstand the heat.
KNOW HOW TO SLICE IT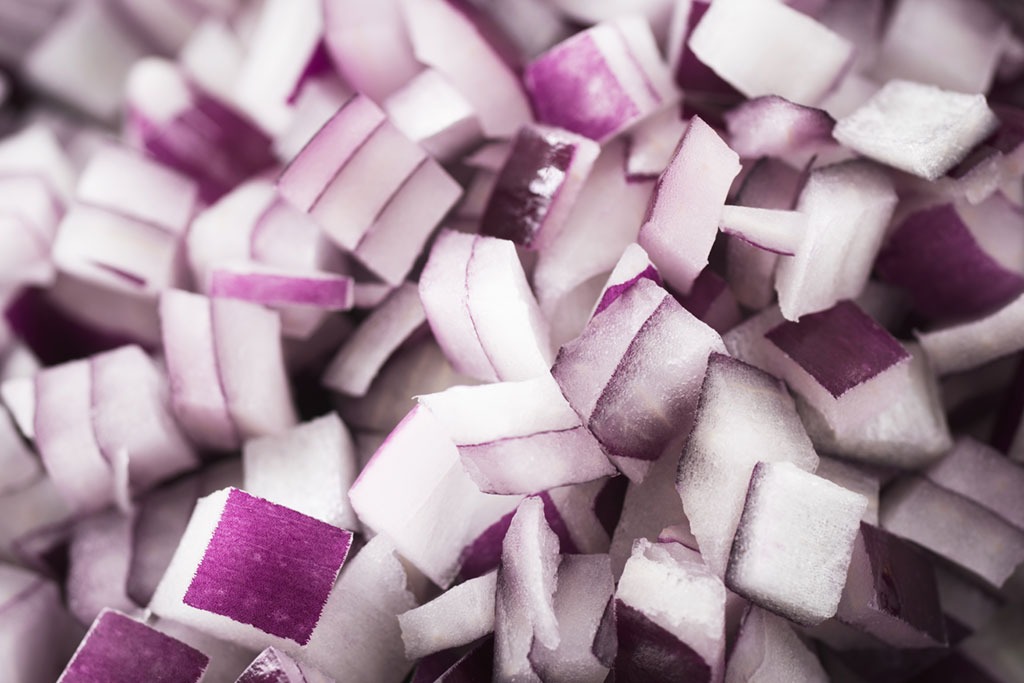 Uniformly cut ingredients so that they cook evenly. The smaller, the better! For the best chopping knives and cutting boards, check out these 40 Things Healthy Cooks Always Have in Their Kitchen.
PAR-COOK VEGGIES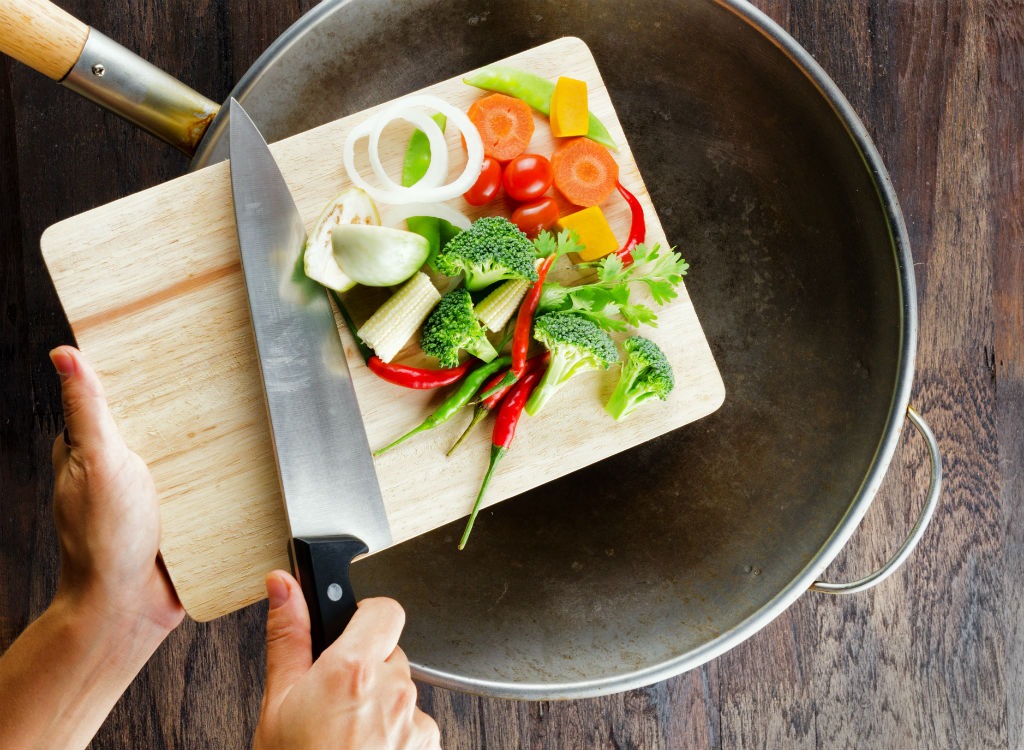 Par-cooking or partially cooking ingredients allows you to combine foods that vary in cooking time. Some root vegetables like carrots, for instance, take longer to cook than others. Boil or saute them just enough to soften and then toss them into the main dish.
OPT FOR FLAMEPROOF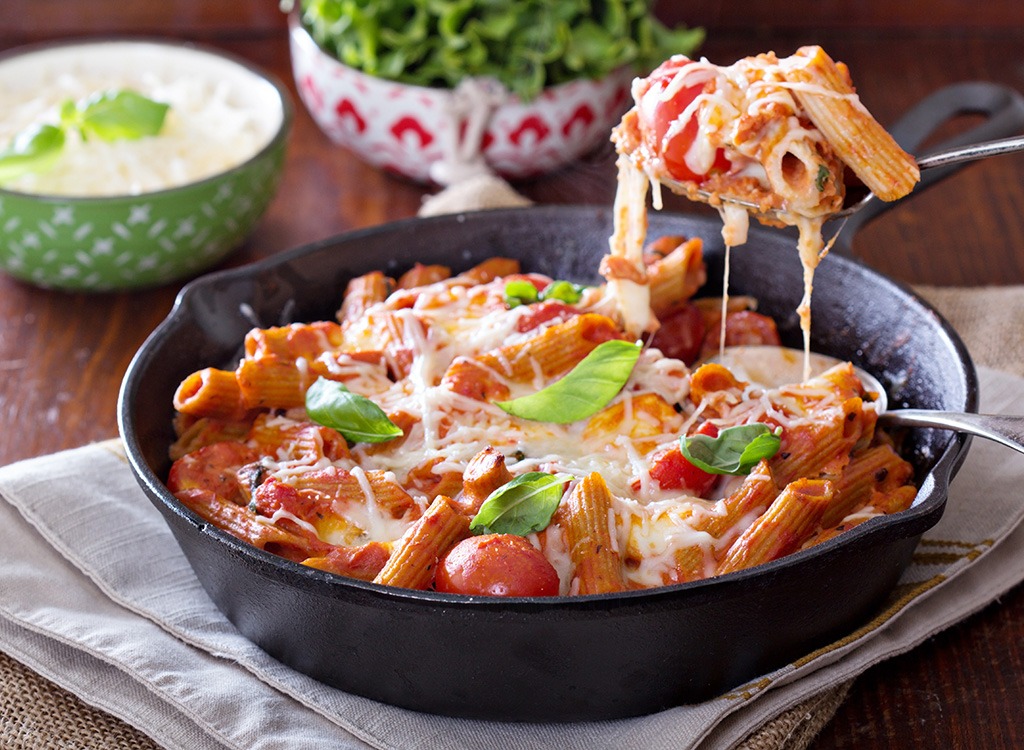 Ditch the multiple pan hassle and get yourself a flameproof, ovenproof casserole dish. You can saute meats and vegetables in the same dish you ultimately build your entire casserole. For more easy dinner ideas, check out these 20 One Pot Dinners for Weight Loss.
BROWN THE MEAT FIRST
6254a4d1642c605c54bf1cab17d50f1e
Browning meat before adding it to the casserole preserves juices and adds flavor. Just be sure not to brown them too much or you'll be left with dry, charred meat.
FILL HER ALMOST ALL THE WAY UP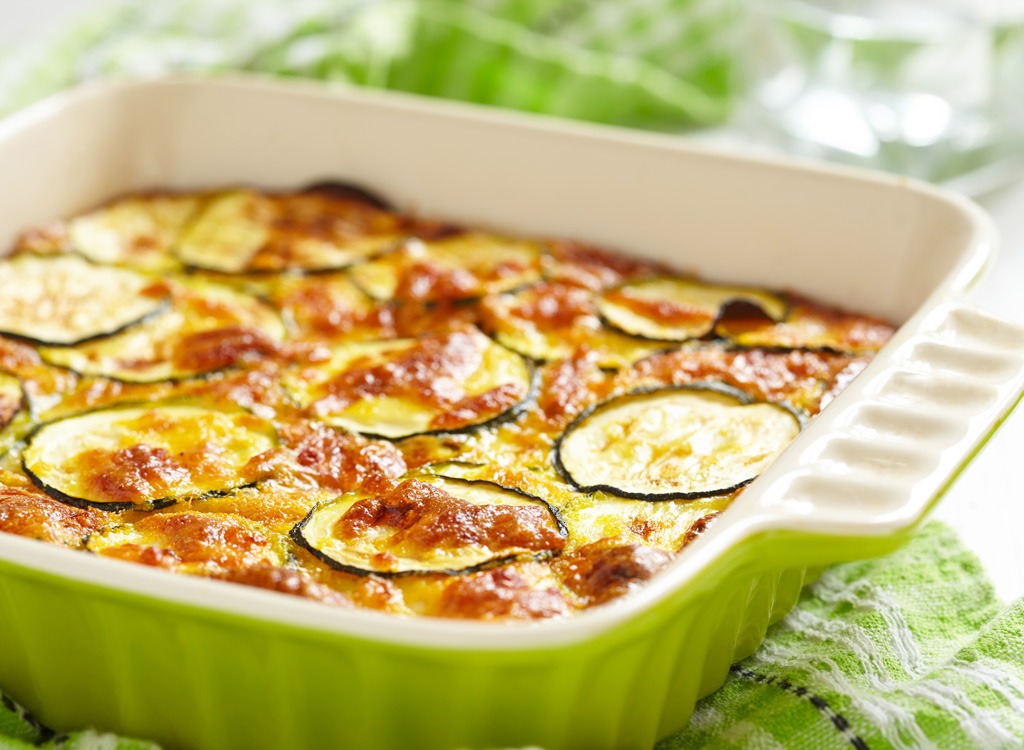 As a general rule, fill your casserole dish about ¾ of a way to the top. Overfilling it can make a mess and underfilling it can cause the ingredients to overcook and dry out.
KNOW YOUR DISH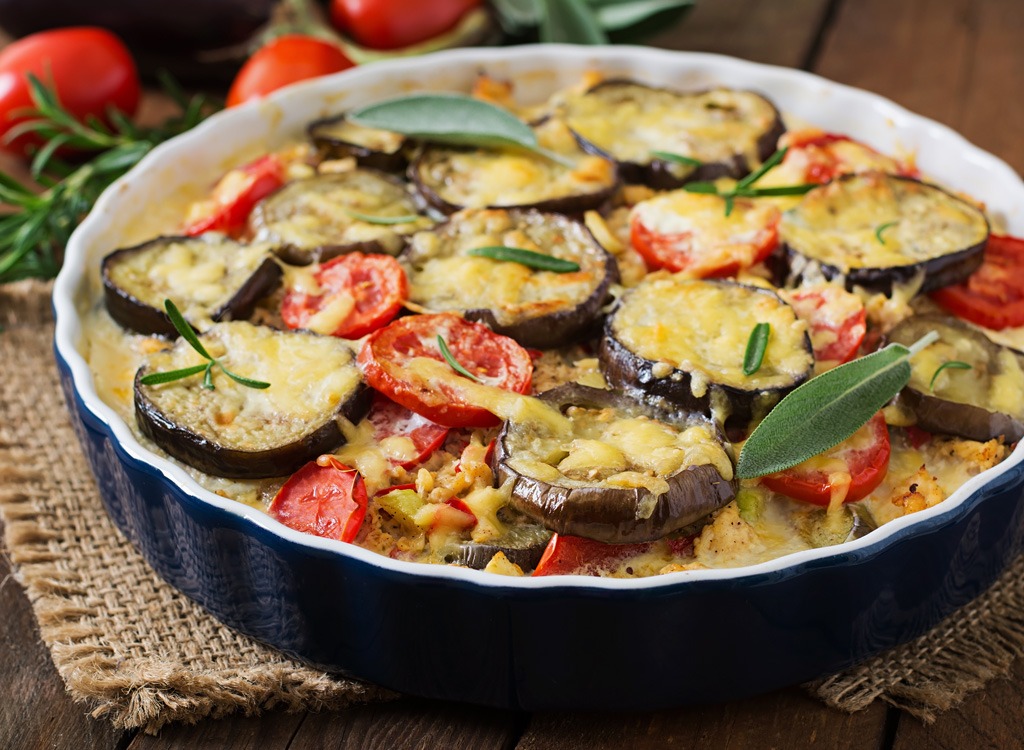 Whether you opt for stoneware, ceramic or glass, know the baking time required for that particular dish. Metal and glass easily overcook, while ceramic and stone take a bit to warm up.
COOK VEGETABLES AND MEATS TOGETHER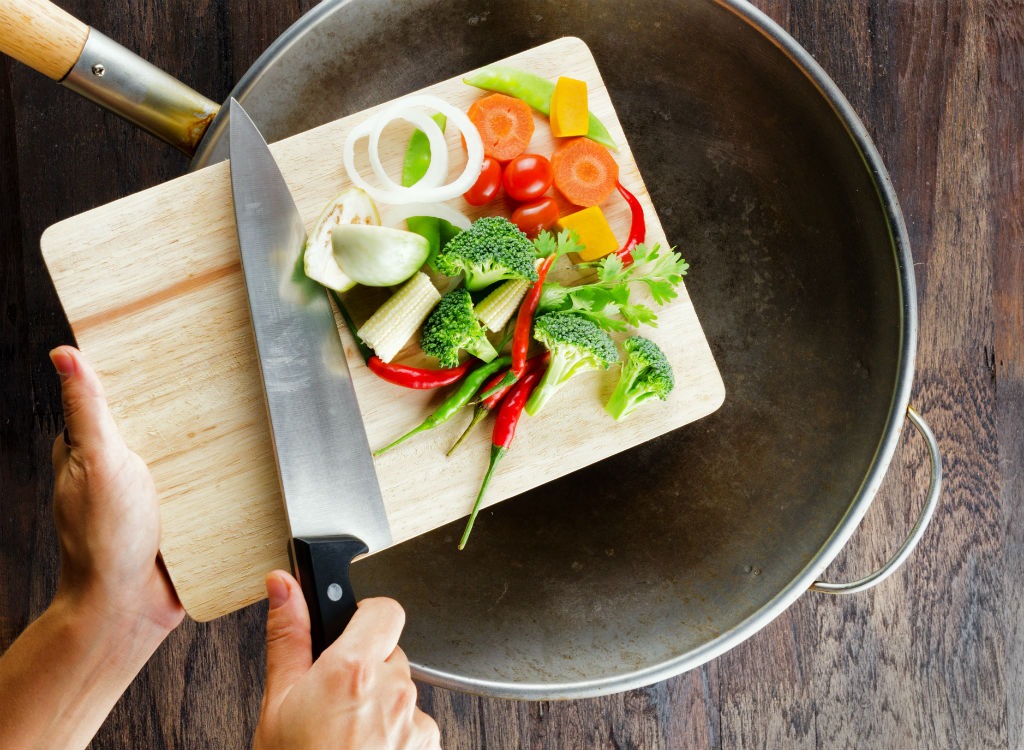 Casserole recipes call for cooked meat (unless otherwise specified). To save time and enhance flavors, sauté meat and vegetables briefly in a skillet before baking with the rest of the ingredients.
PUREE THE VEGGIES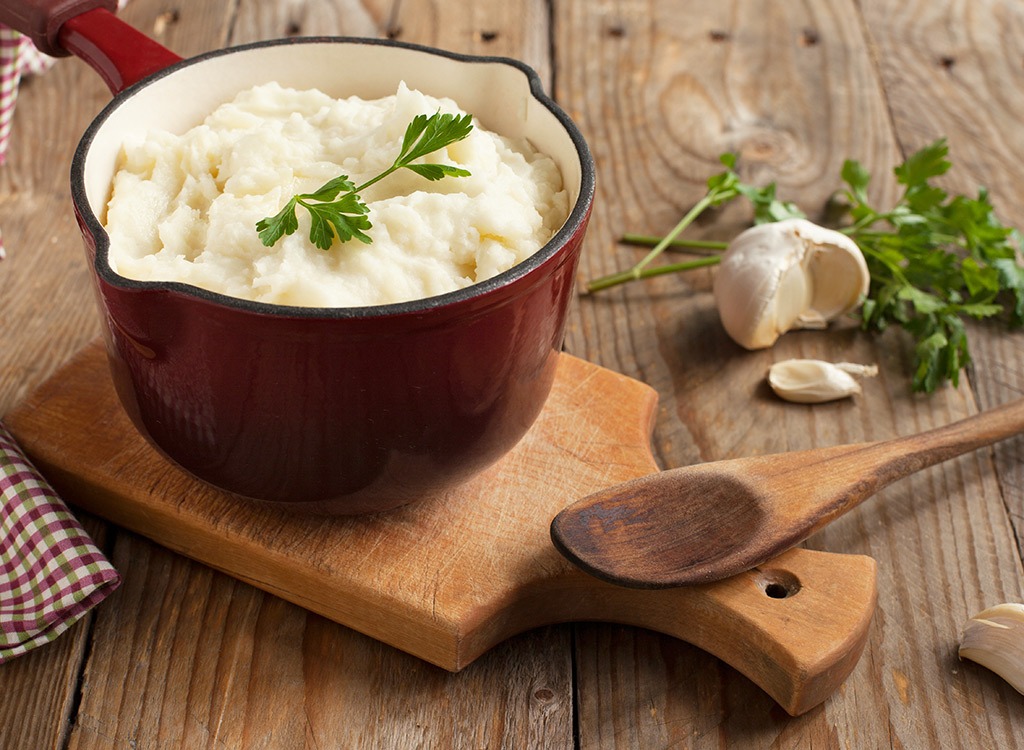 Better yet, puree veggies. It takes a little bit more work (boiling and blending), but the rich, velvety texture is worth all effort, and can help lead to rapid weight loss.
THICKEN YOUR CASSEROLE
Not into puree? Dipping ingredients in flour before baking can also create a denser dish.
DON'T FULLY COOK PASTA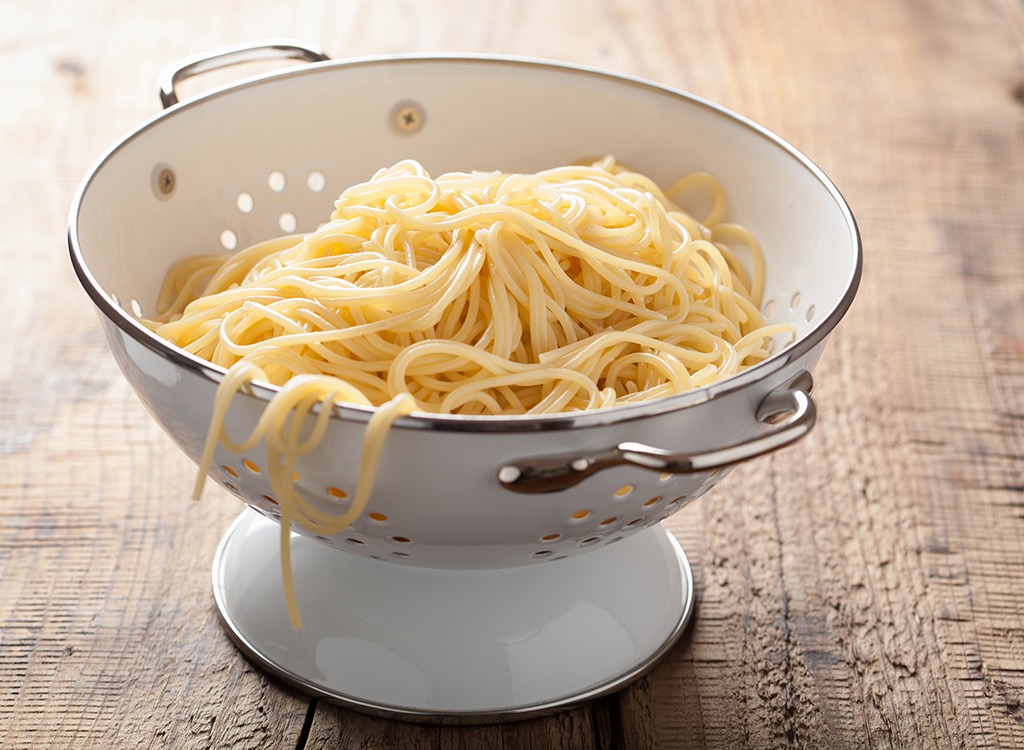 To avoid overcooked, flimsy noodles, reduce suggested boiling time by approximately 2-4 minutes. Not sure what kind to pick? Check out these Best Pastas for Weight Loss.
MAKE IT THE DAY BEFORE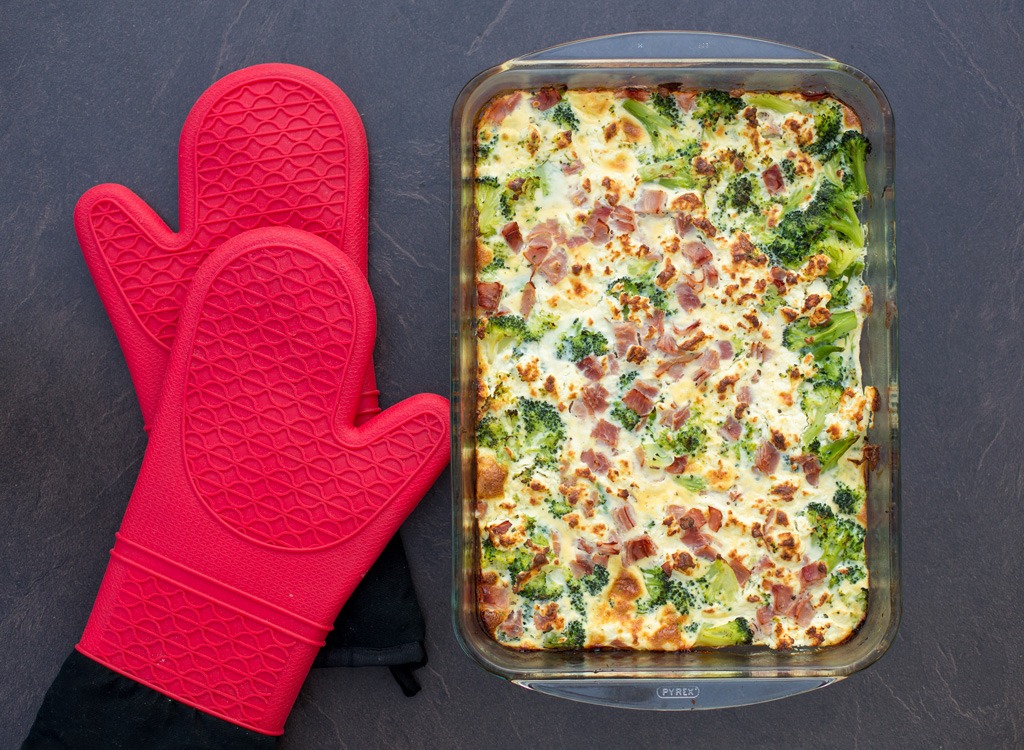 With stressful careers and endless after work commitments, who really has time to make dinner? That's the beauty of the casserole. You can prep it a day or even months in advance, and it actually tastes better that way. Letting the ingredients sit allows flavors to marinate, intensify and blossom! Don't feel like cooking? Check out these 46 Best Frozen Foods in America.
ADD YOGURT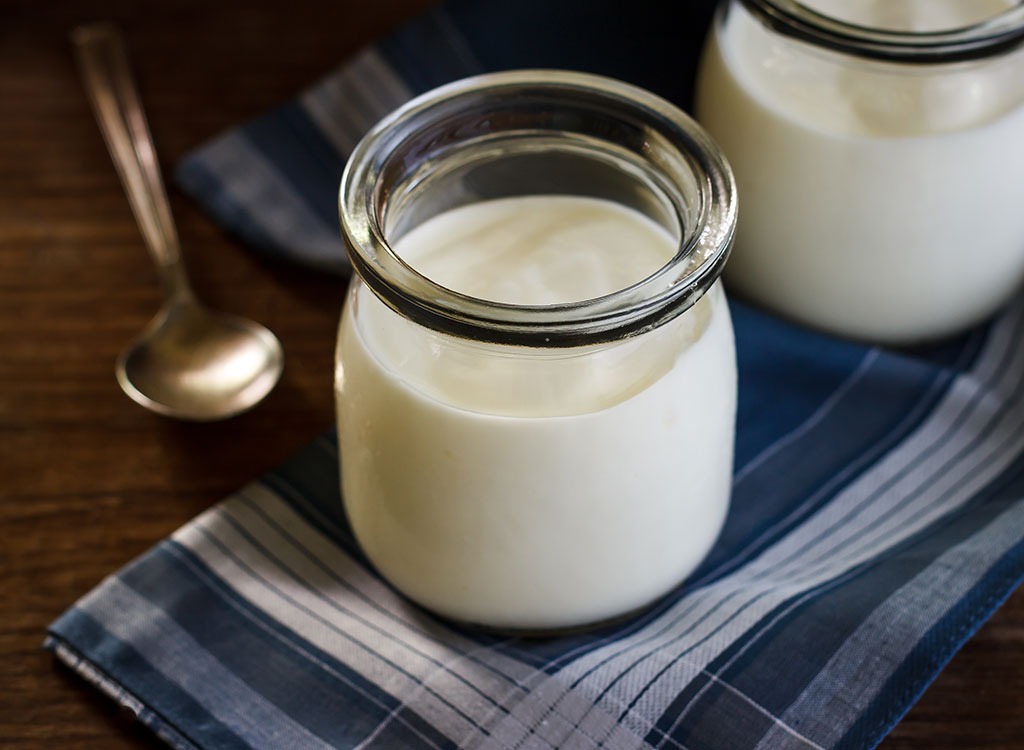 Looking for a healthy alternative to bind ingredients? Thanks to calcium, which is used as a binder, plain, fat-free greek yogurt can be subbed in the place of creamy sauces. It's void of excess calories, sodium and fat, and it's full of muscle-building protein.
KNOW HOW TO COVER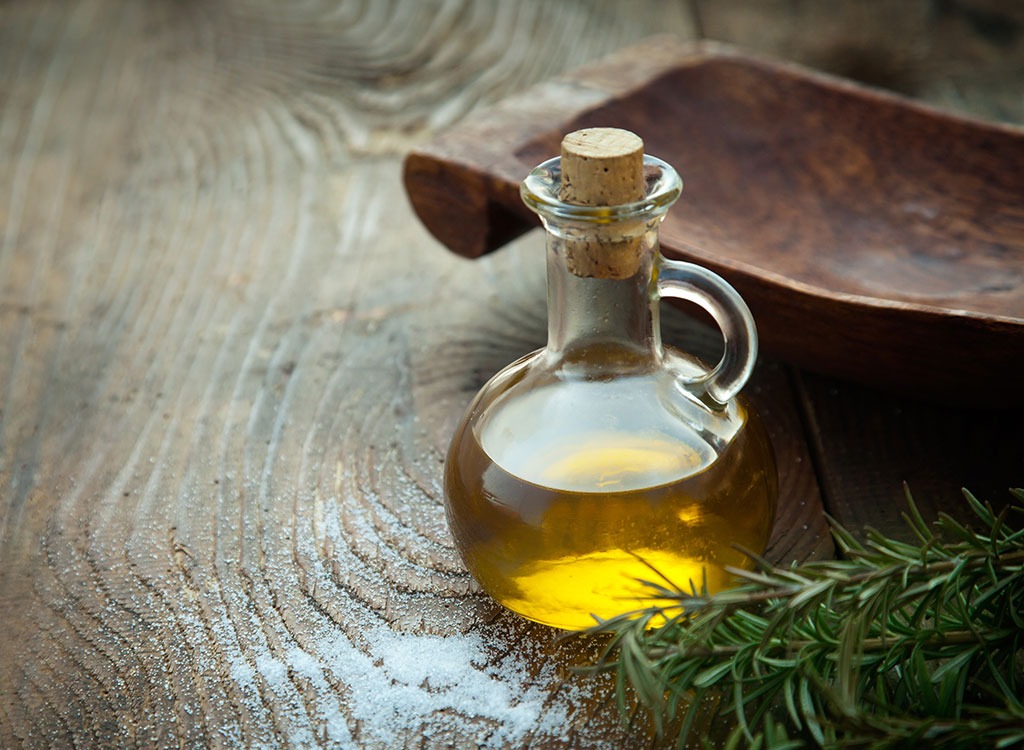 Improperly covering a casserole dish can completely ruin it. Make sure to spray aluminum foil with non-stick butter or oil before tightly covering the ingredients. No one wants a dry, deformed casserole.
GO CRISPY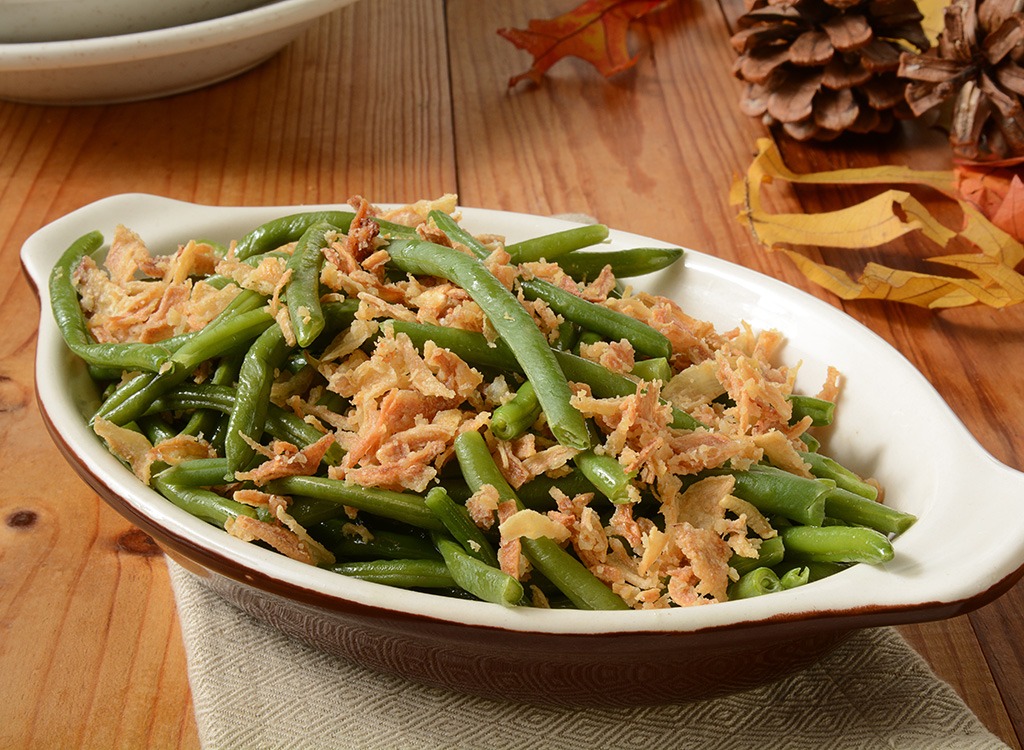 If you're looking for a crispy top layer, you have two options. Option 1: Cook casserole uncovered. Option 2: After casserole is fully cooked, remove cover, add toppings and broil. Adding toppings too soon can leave them soggy. Typically this should only take about 10-15 minutes.
MAKE MINIS
Beat leftover boredom by dividing your casserole into mini individual topped squares. Need more incentive to cook at home? Check out these 25 Things Fast Food Chains Don't Want You to Know.
KEEP IT WARM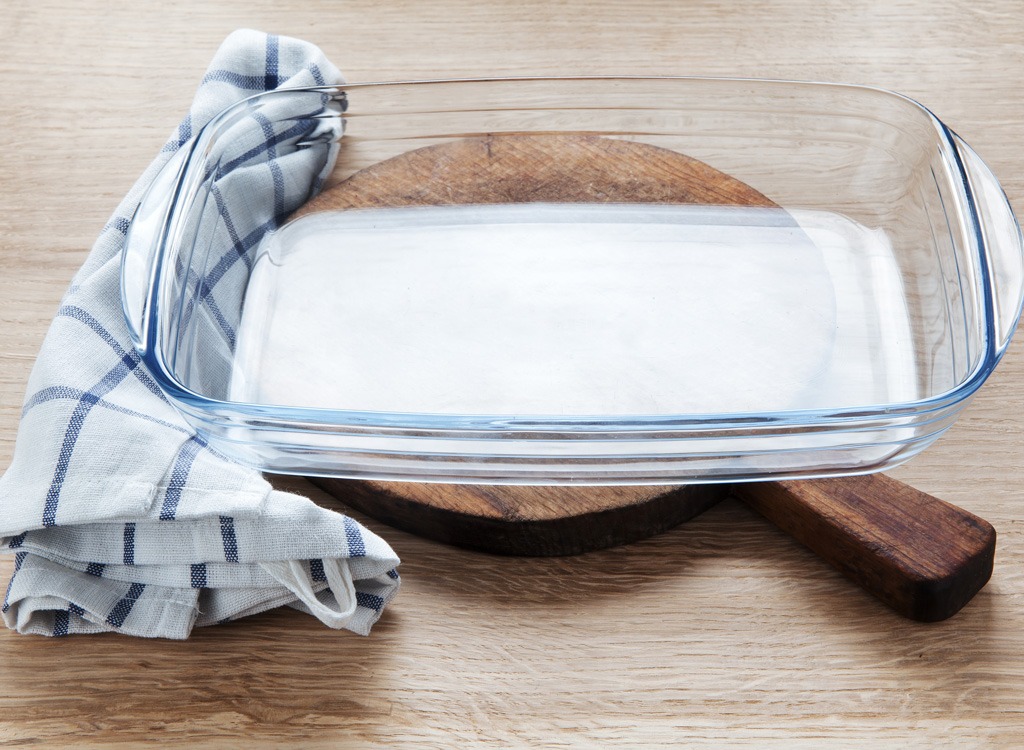 Bringing a casserole to a holiday potluck? Covering it this was will keep the flavorful dish warm for up to two hours! Simply put three kitchen towels in the bottom of a basket, casserole, place dish inside and wrap with additional towels if necessary.
KEEP IT FROZEN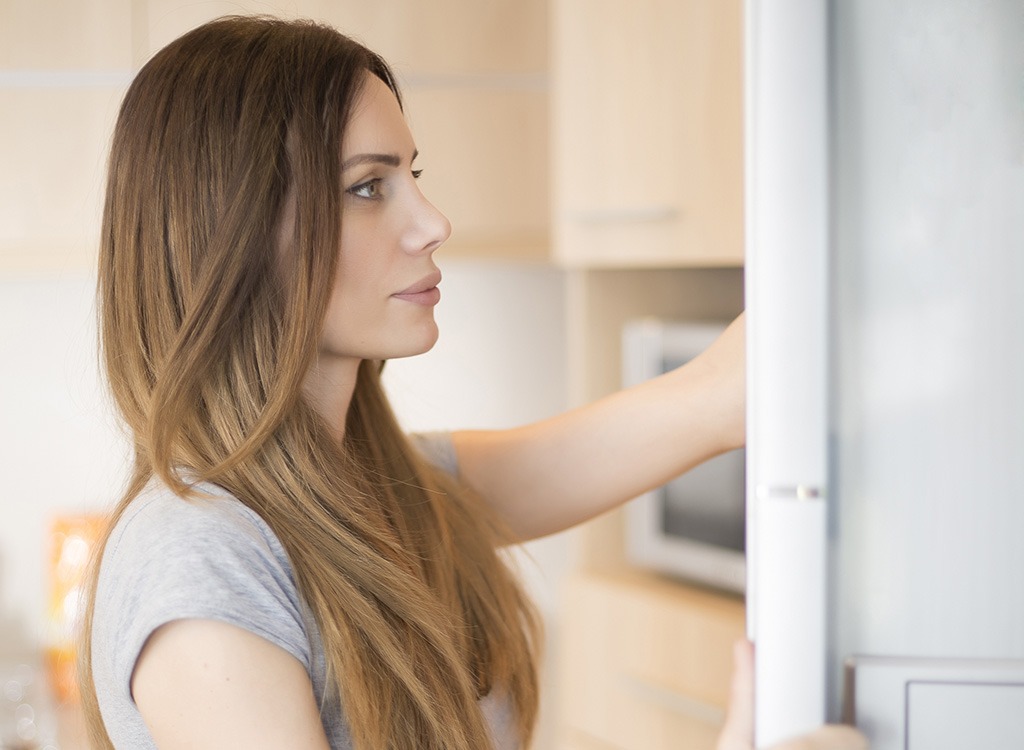 Frozen casseroles are perfect for any occasion that calls for an easy, thoughtless meal. No matter the recipe, this dish can be frozen and easily stored in the freezer for a later date. Here's how: Line baking dish with foil allowing about 3 inches of foil to hang over sides. Assemble casserole, cover and freeze. Once frozen, remove the foiled casserole from dish, detach foil and replace with freezer paper.
DATE IT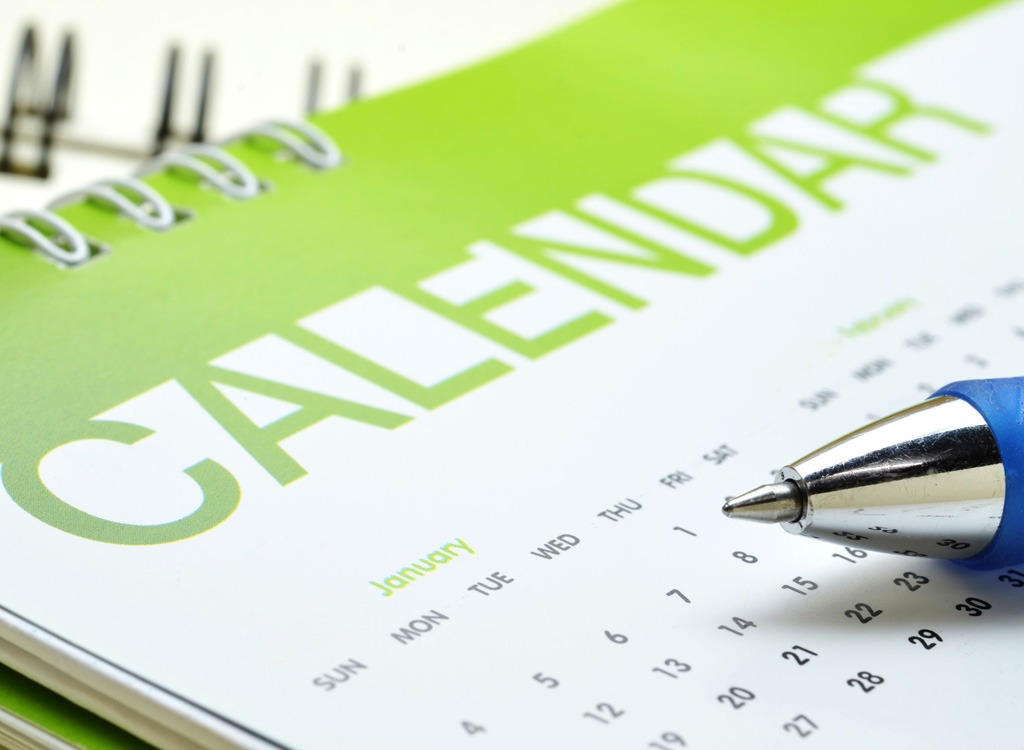 Generally speaking, a casserole can remain in the freezer for about three months. Just make sure to date them. Leaving frozen foods in the freezer too long can cause freezer burn and a rancid odor.
REHEATING 101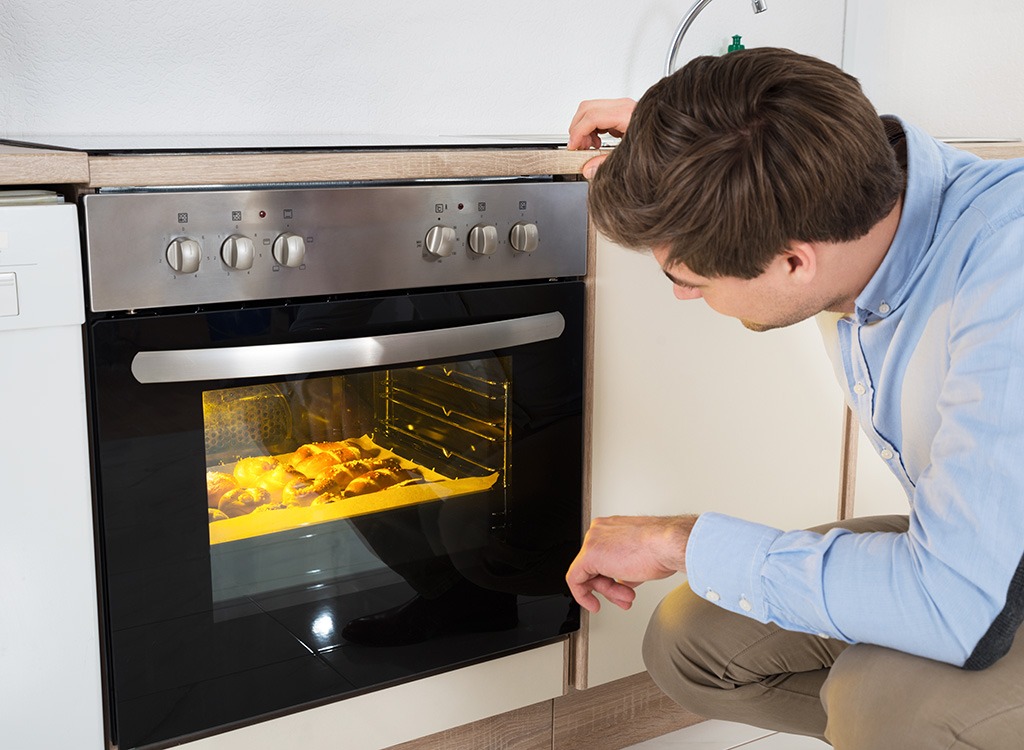 Before you go directly transferring your casserole from the freezer to the oven, let it fully defrost for about 30-60 minutes. If you simply pop the frozen dish into the oven, the ingredients can overcook, losing both nutrients and flavor. Once defrosted, bake at 350 degrees covered. (Keep in mind this is the second time they are being heated.) Speaking of quick and easy weight-loss meals, don't miss these 50 Best Overnight Oats Recipes!