The Single Best Way To Make Corn On the Cob
. . . is to throw it into your trusty grill pan and then slather with butter.
Corn on the cob is one of life's true joys. The sweet kernels mix with the butter and salt you've smeared over the cob to make the best possible bite. While nothing beats grilled corn on a hot summer afternoon, you can make perfectly cooked corn on the cob inside, even if you don't own a grill. Grab your trusty cast iron skillet and follow the steps below. Though corn is typically best, flavor-wise, when it's in season (from late spring to early fall), it's available in most grocery stores year-round.
Once you've cooked your corn on the cob, you could just bite right into it. But cooked corn can go into plenty of other dishes. Slice the kernels off the cob and add them to simple pastas or green salads, or fold them into cornbread or corn muffin batter. For a totally corn-focused moment, make a side dish inspired by elote: mix the corn kernels with mayo or Greek yogurt, grated parmesan cheese, lime juice, and fresh cilantro.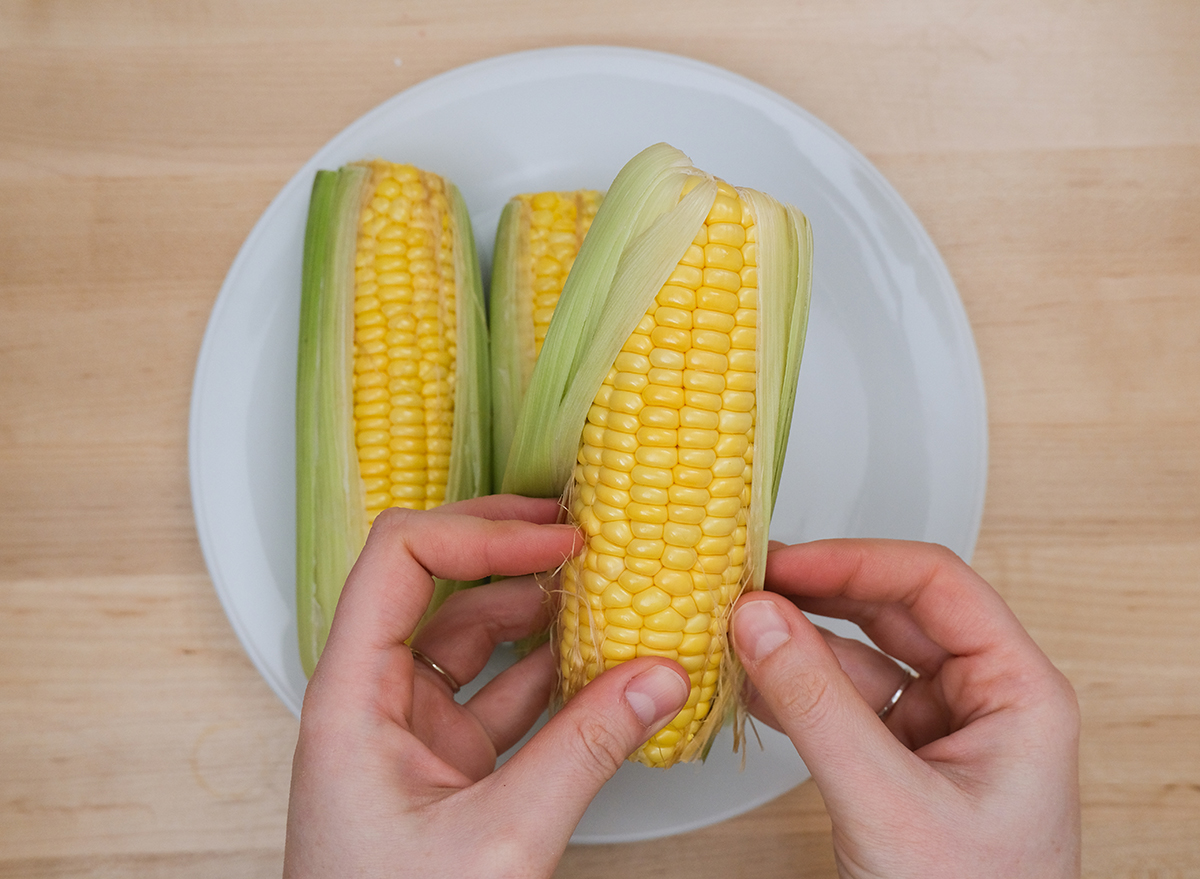 Peel back and remove the husks from each ear of corn, and pull off the silk strands, too.
Place ears on a hot cast iron skillet
Heat a large cast iron pan over medium high until very hot, 3 to 5 minutes. Place as many ears of corn as will fit in one layer in the pan.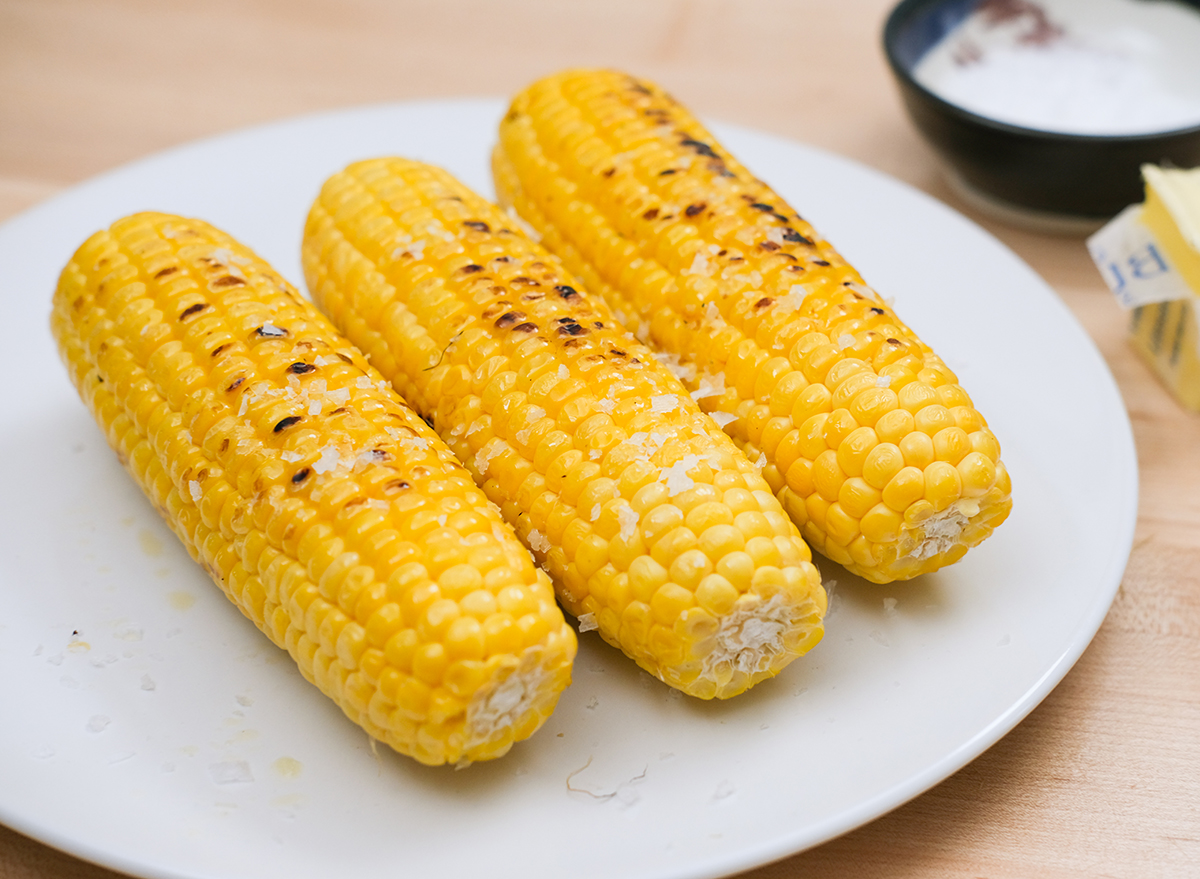 Turn the corn every few minutes to ensure it gets charred all over. You want to get some nice brown grill marks in places.6254a4d1642c605c54bf1cab17d50f1e
Season with butter and salt
When you remove them from the pan, rub the hot ears of corn with softened butter and season with flaky sea salt.