15 Best BBQ Sides For Your Next Cookout
Celebrate the 4th with these delicious, easy-to-make BBQ side dishes.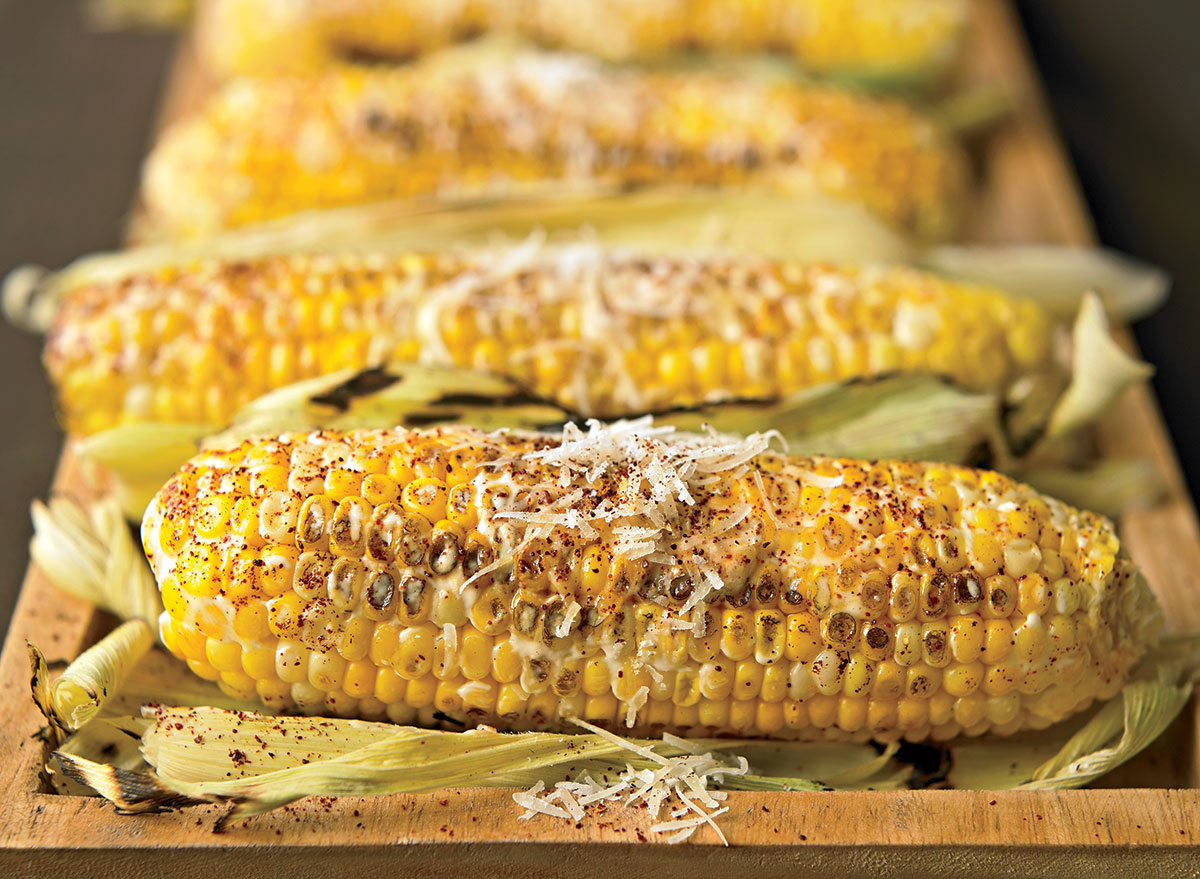 The summer solstice has passed, meaning the summer season has officially begun, and with it comes long days, extra hours for sunbathing, and more time spent outside with friends and loved ones. And what better way to be among your favorite people than to enjoy all of the best foods that the summer has to offer? For any upcoming summer events you may have—like a 4th of July celebration this upcoming weekend—we have a list of delicious BBQ side dishes you can make.
Hamburgers, hot dogs, corn on the cob, potato salad, mac and cheese, and bowls of fruit and veggies are some of the best foods to eat at picnics and barbecues. If you've been tasked with bringing a side to the barbecue, or need side dishes for the party you're hosting at your home, this list of easy, delicious BBQ side dishes will certainly help.
Read on, and for more recipe inspiration, check out 23 Best Hot Dog Toppings for Your Next Barbecue.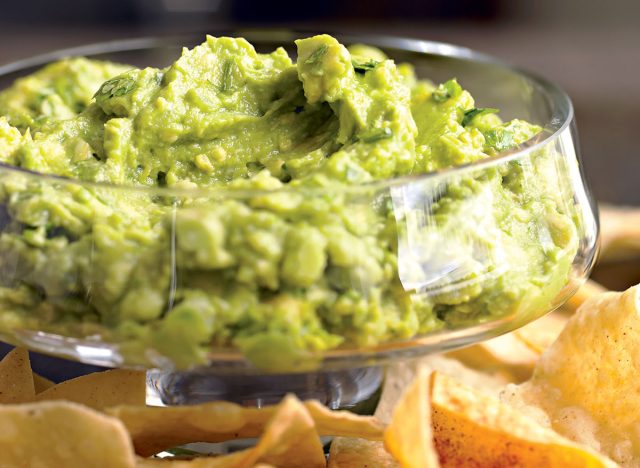 One of the easiest BBQ sides to put on your plate while you're walking around and talking to friends is a handful of chips and a scoop of classic guacamole. This recipe is about as easy as it gets, and the preparation process makes it easy for you to make flavor adjustments based on your preferences.
Get our recipe for Guacamole.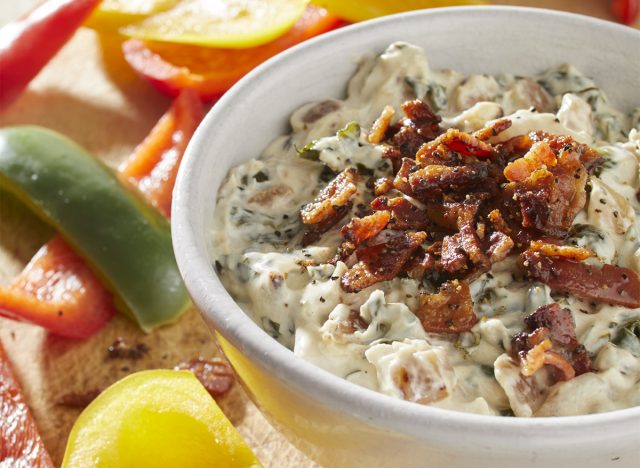 This dip is not only a crowd-pleaser, but it can even be enjoyed by guests who may be on the Keto diet. Made with crispy bacon, cream cheese, butter, and whipping cream, you'll get a burst of flavor and even some protein, too. Just remember that since this one is so dairy-heavy, you may want to make sure you're not keeping it out in the sun too long.
Get our recipe for Bacon-Spinach Dip.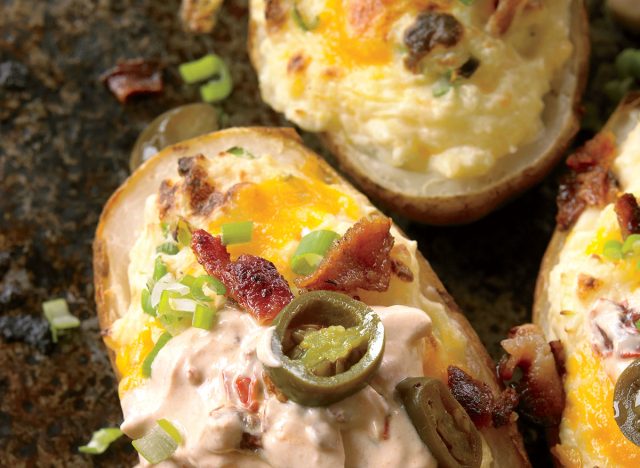 Potato skins are a simple—yet satisfying—side dish for barbecues, game days, picnics, or truly any sort of large gathering with family and friends. The ingredients are relatively affordable, and this recipe will take you less than an hour to prepare and bake. Load up on extra jalapeños for your friends who love a bit of added spice.
Get our recipe for Potato Skins.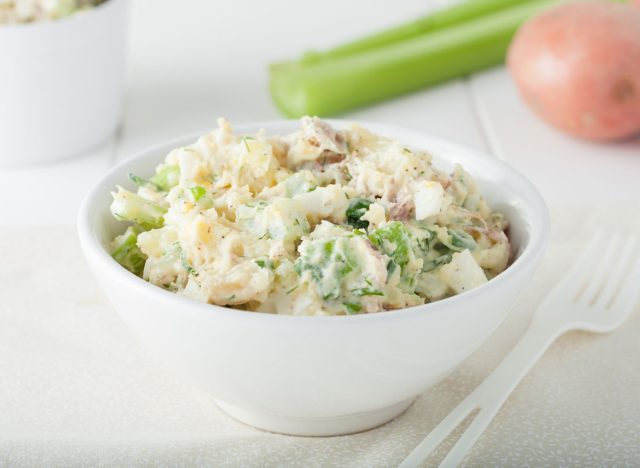 What is a barbecue without potato salad? However, unlike many other potato salad recipes, this one seriously cuts down on the mayo and instead uses just a little, paired with Dijon mustard and white wine vinegar for added flavor. Your guests will love it so much, they won't care that it's not drowning in mayo.
Get our recipe for Potato Salad.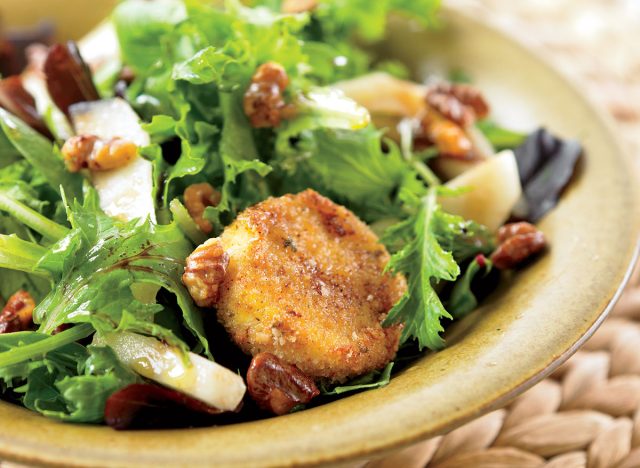 Walnuts, balsamic, pear, and goat cheese atop a bowl of arugula make for a delicious summertime salad that acts as a side dish but may have people treating it like the main course. If pears aren't your favorite, you can use apples instead to maintain the refreshing crunch.
Get our recipe for Goat Cheese Salad.
If you're from the South or have been lucky enough to visit for a culinary experience, then you may be familiar with the soft, buttery goodness of a classic Southern-style biscuit. Add some fried chicken or keep it plain, but either way, your family and friends will finish them off in a matter of minutes.
Get our recipe for Southern-Style Biscuits.
Roasted Summer Vegetables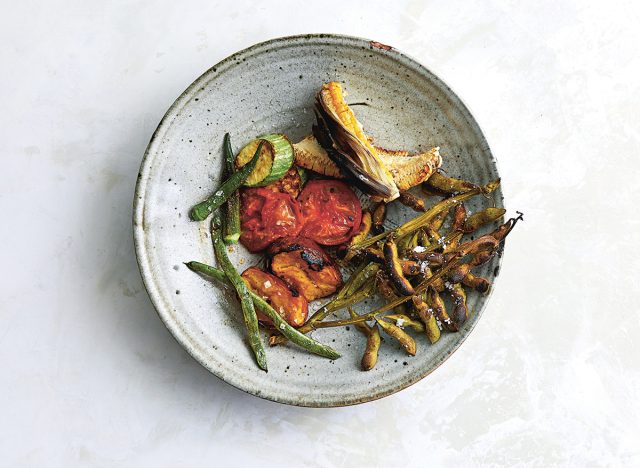 When you hear "BBQ sides" you probably think mac and cheese, burgers, and ribs, but every big feast needs some veggies, too. These roasted summer veggies by Chef Yoshihiro Imai feature tomatoes, green beans, okra, zucchini, and edamame and go great right on your plate next to your burger and hot dog.
Get Chef Yoshihiro Imai's recipe for Roasted Veggies.
Spicy Macaroni and Cheese with Jalapeño and Prosciutto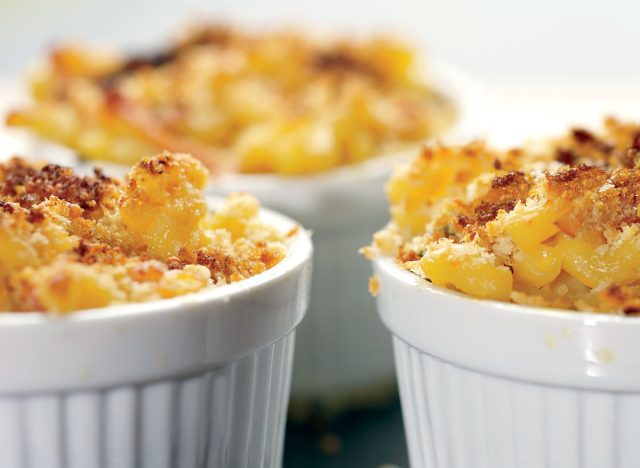 A classic mac and cheese recipe is fine, but jazzing up the traditional dish will have your friends begging for the recipe. This BBQ side recipe features the usual subjects, such as macaroni, cheese, butter, and milk, but it is topped with pickled jalapeños, prosciutto, and bread crumbs for flavors you just won't get with the original.
Get our recipe for Spicy Macaroni and Cheese.
Gluten-Free Macaroni and Cheese with Charred and Sage Bread Crumbs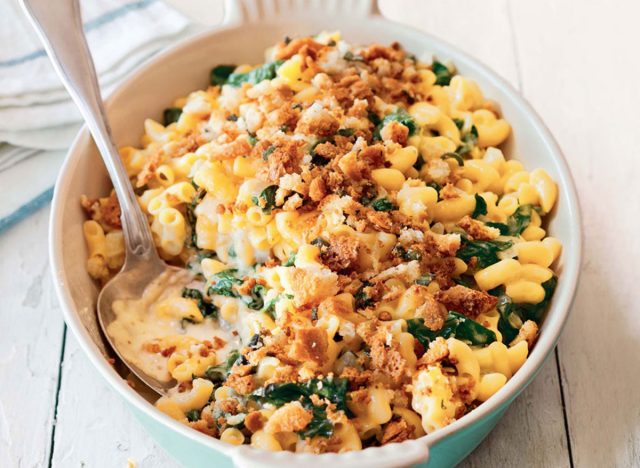 Your gluten-free friends will be forever grateful to you for bringing this gluten-free mac and cheese option as your barbecue side dish. Made with charred sage bread crumbs, the flavor in this mac is so good that even those who eat gluten will be fighting for the last bite.
Get Kristin Kidd's recipe for Gluten-Free Macaroni and Cheese.
Grilled Corn with Coconut Curry Butter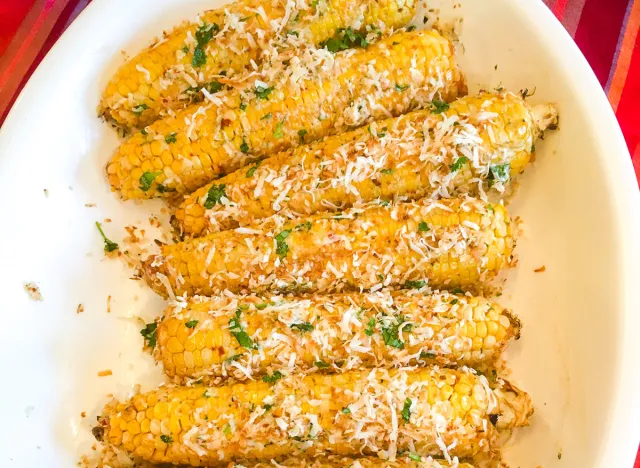 Corn on the cob is a staple at any summer party, but this recipe is a spin on the classic side dish. Made with curry butter, lime, and coconut flakes, your plate can stand out from the crowd with very little time and effort.6254a4d1642c605c54bf1cab17d50f1e
Get our recipe for Grilled Coconut Curry Corn.
Sweet Heat Chili Maple Corn
If curry butter and coconut aren't your things, why not try a sweet and spicy mix of maple, ancho chilis, and chipotle chili powder? If the double chili combination still isn't enough flavor and spice for your liking, you can also add extra hot sauce.
Get our recipe for Chili Maple Corn.
Grilled Mexican-Style Corn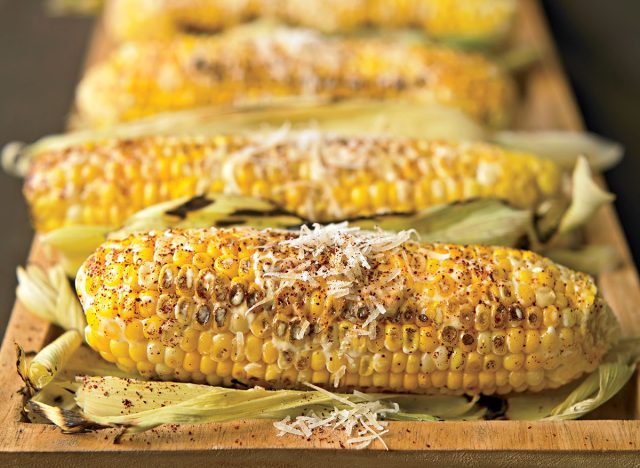 Corn can be good on its own, but why not crank up the flavor and make it Mexican-style by adding mayo, lime, chili powder, and cheese? You can add the toppings to your grilled cob, or you can take the kernels off and make a bowl of Mexican corn, too.
Get our recipe for Mexican-Style Corn.
Summer Kitchen Sink Salad with Basil and Balsamic
Salads are great for an outdoor gathering because they can usually withstand the sun and heat for quite some time, making them a perfect BBQ side. This salad will win over any crowd, and just as the name says, the recipe allows you to use pretty much anything you can find in your kitchen.
Get our recipe for Summer Kitchen Sink Salad.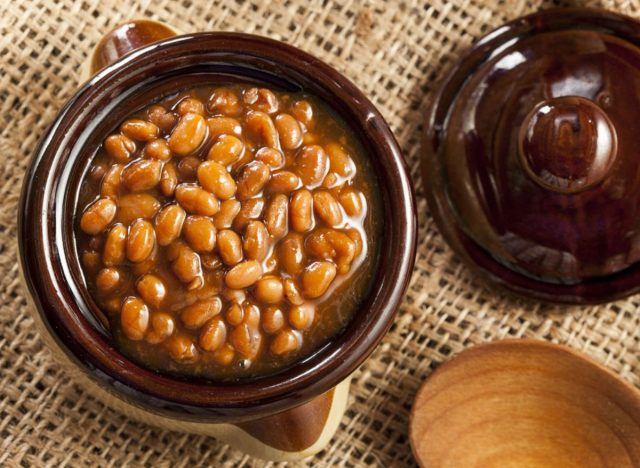 It wouldn't be a summer gathering without baked beans. You may have your own method for baked beans passed down within your family, but if this is your first time providing this side dish, our beginner-friendly recipe is the perfect choice. You can leave the bacon out for your plant-based guests, but the flavor is at its best when the bacon is included.
Get our recipe for Baked Beans.
This may be a little closer to a dessert than a BBQ side dish, but this recipe is so simple and delicious that it had to be added to the list. And because it's so easy to eat, it's the perfect final touch to your plate full of tasty food.
Get our recipe for Grilled Apricots.