12 Grocery Essentials to Help You Survive Cold and Flu Season
Want to stay healthy this cold and flu season? Stock up on these immune-boosting grocery staples.
As the leaves begin to fall, your risk for getting sick tends to rise. While you may not be able to avoid a runny nose completely, there are food choices you can make that will slash your risk of coming down with a cold or the flu. When it comes to boosting immunity, the key is to pick nutrient-dense foods rich in antioxidants, vitamins, and minerals.
We've taken some of the guesswork out of the equation for you with this list of disease-fighting foods you will need to survive cold and flu season. From yogurt with plenty of probiotics to collagen-rich bone broth, keep reading to learn what to stock your pantry with to stay healthy all winter long.
Want to go the extra mile when it comes to disease protection? Learn what to avoid doing by taking a peek at this list of the 40 Habits That Make You Sick and Fat
Nutiva Certified Organic MCT Oil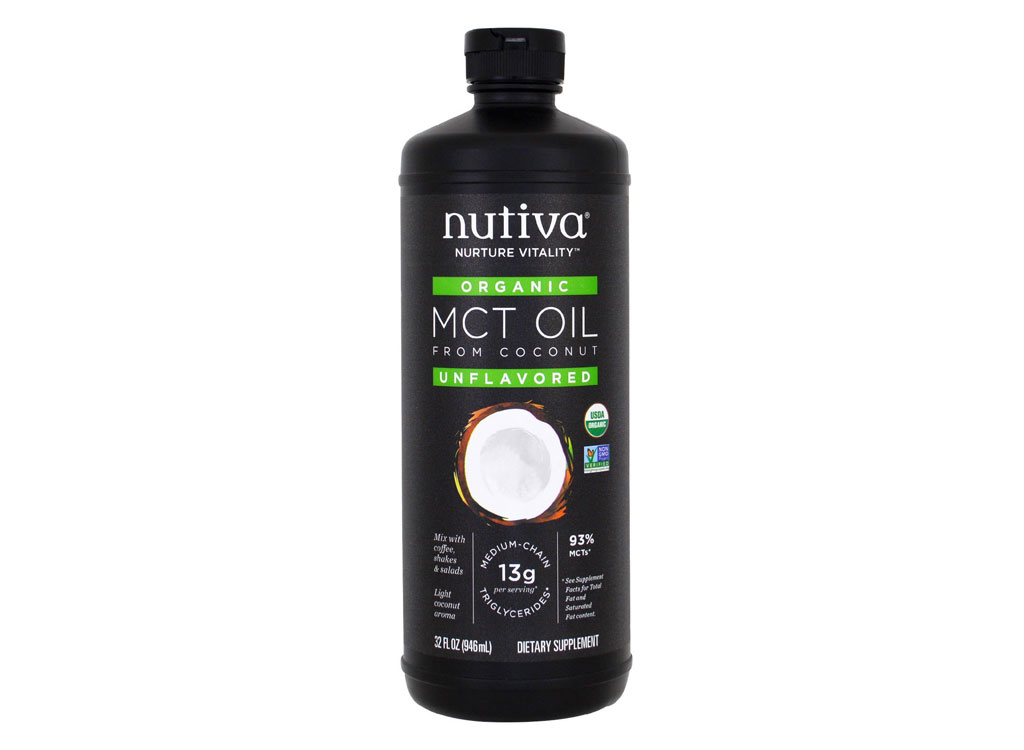 Per 1 tablespoon (15 mL)
: 140 calories, 15 g fat (15 g saturated fat), 0 mg sodium, 0 g carbs, 0 g protein
The next time you start sniffling, consider incorporating some of this oil into your diet. MCT Oil is rich in lauric acid which has antimicrobial and antibacterial properties that are much-needed when you're fighting off an infection.
$26.40 per bottle at Amazon.com
Beef Bone Broth by Kettle & Fire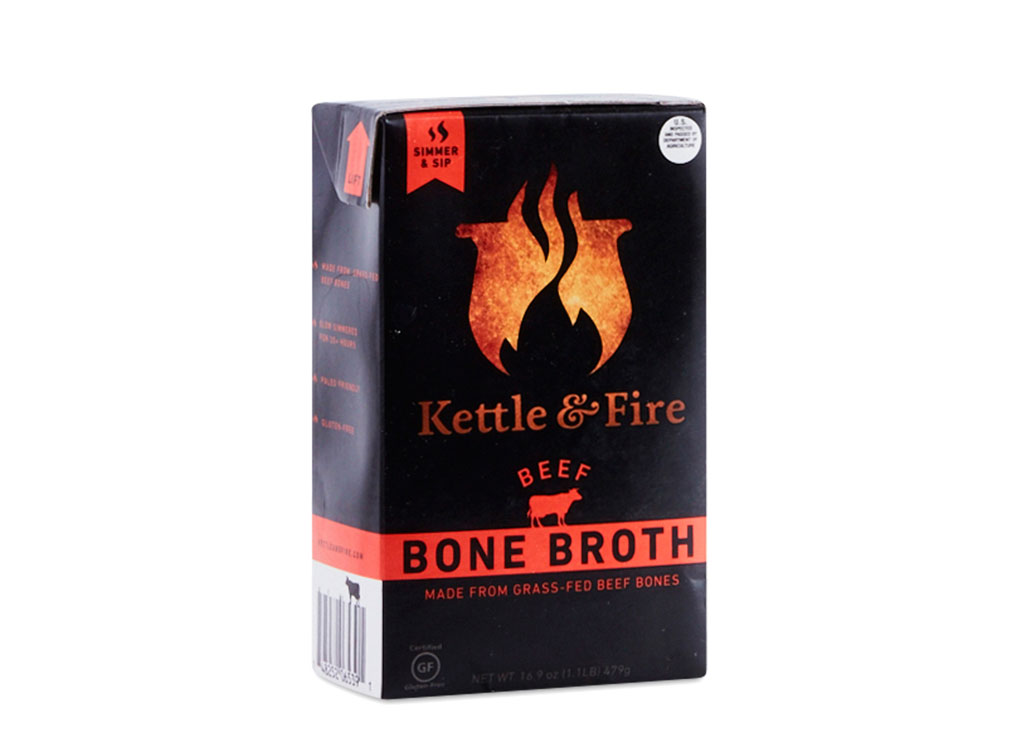 Per 1 cup (240 mL)
: 30 calories, 0 g fat (0 g saturated fat), 240 mg sodium, 2 g carbs, 6 g protein
Bone broth is a dream when it comes to disease-fighting. It contains collagen which has amino acids that reduce inflammation as well as gelatin which supports gut health and eases digestive issues. Considering 70 percent of your immune system lives in your gut, it's important to keep your gut in healthy working order. Additionally, the warm broth is great for thinning mucous and relieving cold-related congestion.
$12.50 per carton ($25 per 2-pack) at Amazon.com
Siggi's Skyr Plain Icelandic Style Yogurt
Per 1 container (150 g)
: 90 calories, 0 g fat (0 g saturated fat), 55 mg sodium, 6 g carbs (0 g fiber, 4 g sugar), 6 g protein
While Greek yogurt gets all the love in America, the Icelandic version called skyr is packed with even more protein. This thick yogurt is loaded with probiotics, which feed the good bacteria in your gut. While some flavored yogurt choices are loaded with sugar, the plain options tend to be a solid, high-protein choice.
Wolfgang Puck Organic Free Range Chicken Soup with White and Wild Rice
Per 1 cup (245 g)
: 110 calories, 4 g fat (1 g saturated fat), 830 mg sodium,15 g carbs (2 g fiber, 2 g sugar), 4 g protein
A cold-fighting foods list would not be complete without chicken soup! This centuries-old remedy works thanks to ample amounts of garlic, which is anti-inflammatory, as well as the mucous-clearing powers of L-cysteine found in the chicken broth. This is why chicken soup is one of the 27 Doctors' Own Cures for a Cold.
$2.20 per can at Amazon Prime Pantry
SimplyProtein Lemon Cranberry and Pumpkin Seeds
Per 1.16 ounce package
: 100 calories, 2.5 g fat (0.5 g saturated fat), 15 mg sodium,16 g carbs (9 g fiber, 2 g sugar), 10 g protein
This crunchy snack is not only a great way to stave off the 3 p.m. munchies, but it's also a solid bite for immune support. Pumpkin seeds are rich in zinc, a mineral which is known to be a key nutrient for disease fighting and protection. Additionally, the snack is high in fiber, which will help keep you satiated until dinner time.
Numi Organic Tea Breakfast Blend Black Tea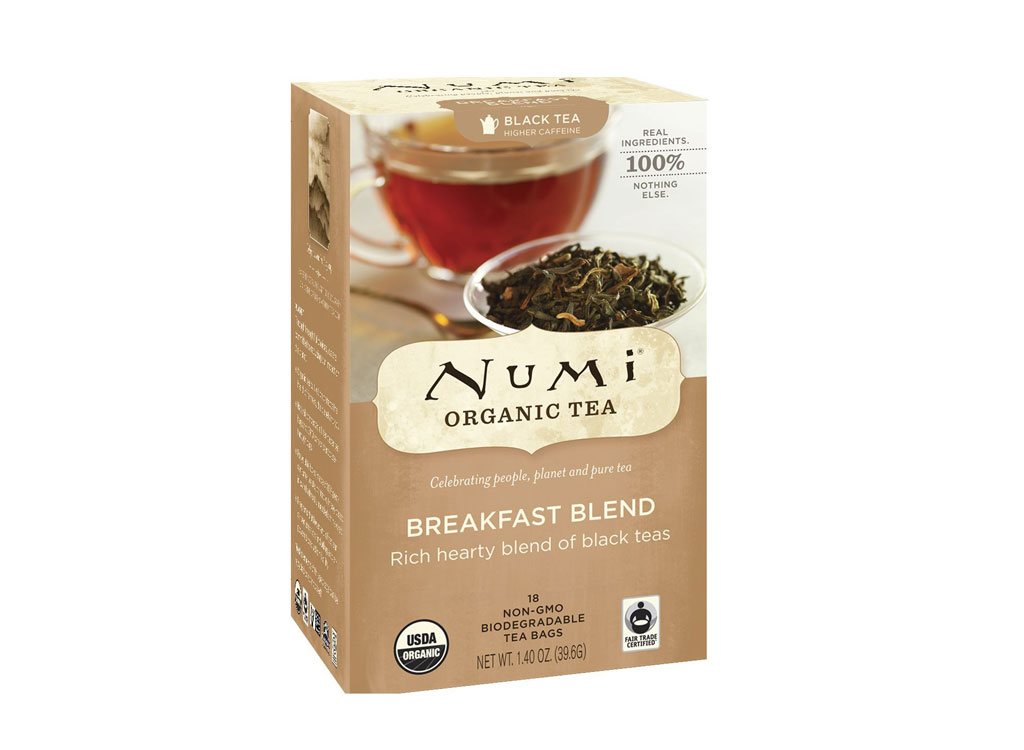 Tea does more than soothe a sore throat; it helps you from getting one in the first place. In addition to being rich in antioxidants, regular tea consumption can increase the amount of interferon produced in the body. Interferon is a protein that can strengthen the immune system and fight off invading bacteria, viruses, and fungi, according to a study published in the Proceedings of the National Academy of Sciences, and it's found in black tea. Plus, it can also help you slim down, which is why black tea made our list of the22 Best Teas for Weight Loss.
$0.27 per bag ($5 per 18-pack) at Amazon Prime Pantry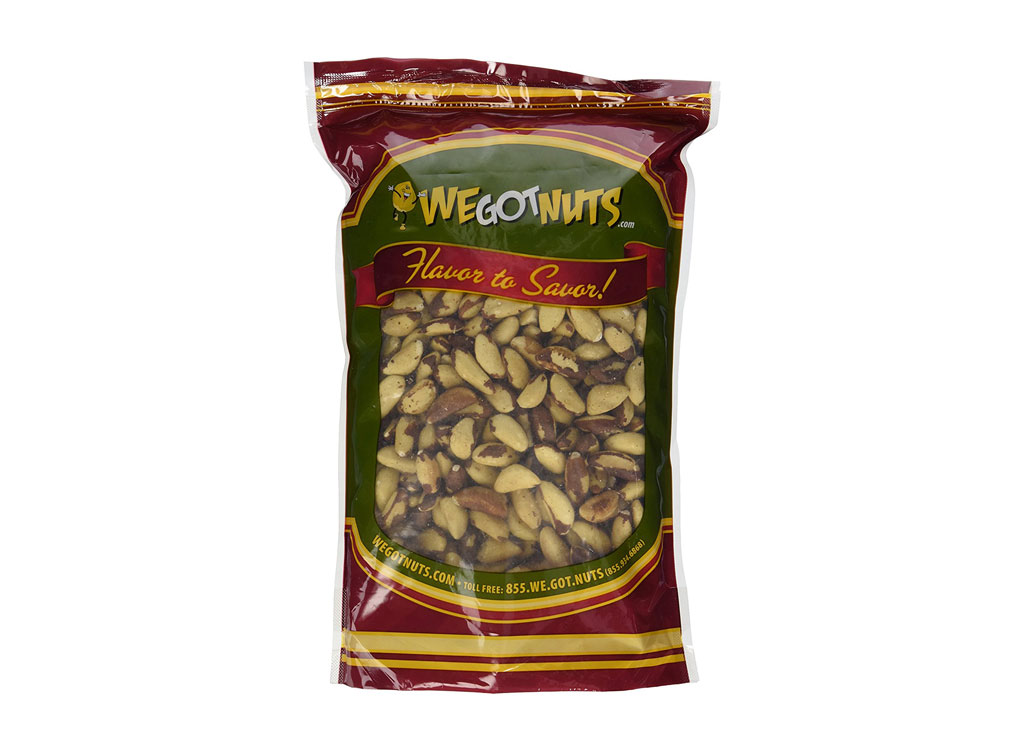 Per 28 g
: 190 calories, 19 g fat (4.5 g saturated fat), 0 mg sodium, 4 g carbs (2 g fiber, 0 g sugar), 4 g protein
These South American nuts are rich in selenium which has been shown to provide protection against a number of diseases including viral infections. A study by The American Journal of Clinical Nutrition found that regular selenium supplementation leads to increased interferon production, which is a must for a stronger immune system.
Sunbest Dried Papaya Chunks
Per 40 g
: 140 calories, 0 g fat, 20 mg sodium, 35 g carbs (2 g fiber, 30 g sugar), 0 g protein
Papaya is a tropical superpower; the orange fruit boasts high levels of vitamins A, C, K, and E as well as magnesium and folate. Vitamin C may help shorten symptoms of the common cold while also providing immune support. Additionally, research by The European Journal of Clinical Nutrition shows that magnesium plays a variety of roles in disease protection, most notably by reducing inflammation. Pick up a pack of dried papaya for a sweet snack.
$13.89 per bag at Amazon
Bragg USA Organic USDA Raw Apple Cider Vinegar
Apple cider vinegar has several health benefits, including feeding the good bacteria in your gut, which can boost your immune system. It's also believed to be able to fight off infection, according to a review published in Medscape General Medicine.
$8.96 per bottle at Amazon.com
Bob's Red Mill Organic Thick Rolled Oats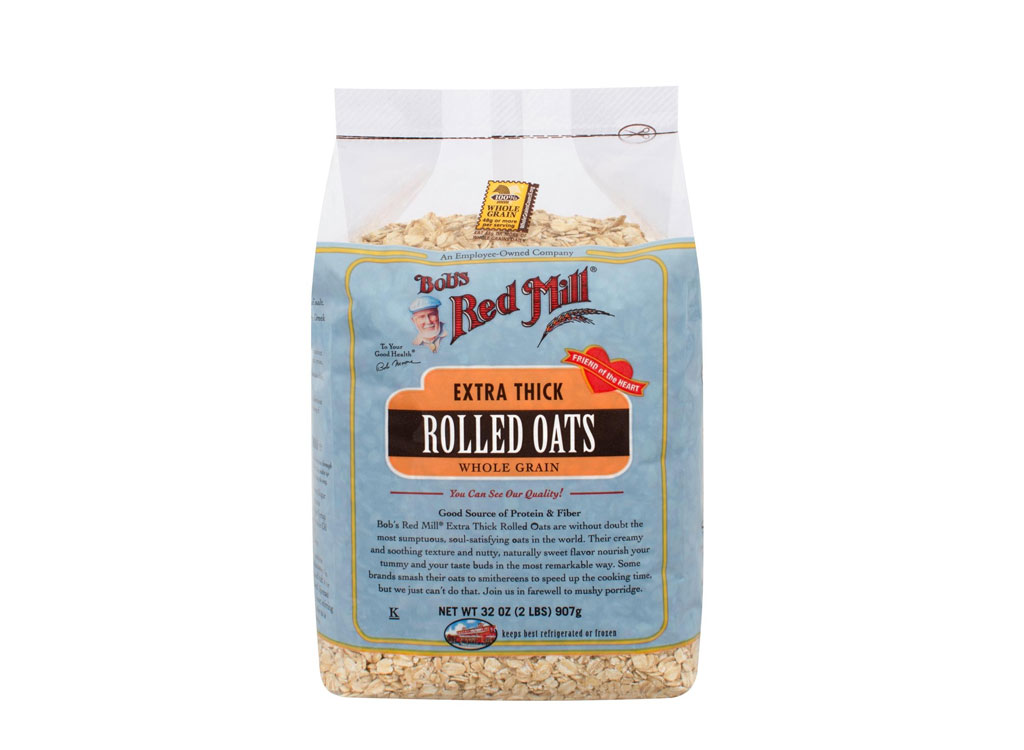 6254a4d1642c605c54bf1cab17d50f1e
Per ½ cup dry
: 190 calories, 3.5 g fat (0.5 g saturated fat), 0 mg sodium, 32 g carbs (5 g fiber, 1 g sugar), 7 g protein
Oats are a great way to start your day, especially if you are looking to strengthen your immune system. Oatmeal contains beta glucans which are compounds found in oats and barley and can help fight off the common cold, according to a study published in the European Journal of Nutrition.
Want some oatmeal recommendations? Check out our list of 25 Awesome Ways to Lose Weight with Oatmeal , complete with oat-centric recipes to try.
$3.95 per bag at Amazon Prime Pantry
Gunter's Pure Buckwheat Honey
Per 1 tablespoon
: 60 calories, 0 g fat, 0 mg sodium, 17 g carbs (0 g fiber, 16 g sugar), 0 g protein
When it comes to picking honey, the darker, the better. The dark-hued nectar has a higher concentration of antioxidants, which will help fight harmful bacteria and keep inflammation at bay. Buckwheat honey is also rich in iron, a key mineral that can contribute to immune protection as well as your ability to bounce back after a bout of the flu.
Simply Organic Ground Cinnamon
This pantry staple is a potent disease fighter, thanks to its high concentration of antioxidants and ability to reduce inflammation. The spice is known to be both antimicrobial and antifungal, so be sure to add it to your next bowl of cereal or smoothie to reap its cold-busting properties.
Need some more guidance when it comes to grocery shopping? Check out our list of 46 Best Supermarket Shopping Tips Ever to make sure you're making the most of your food shopping trips.