The 9 Best Meal Replacement Bars, Recommended by Nutritionists
These bars have the perfect macronutrient composition to replace that meal you needed to skip.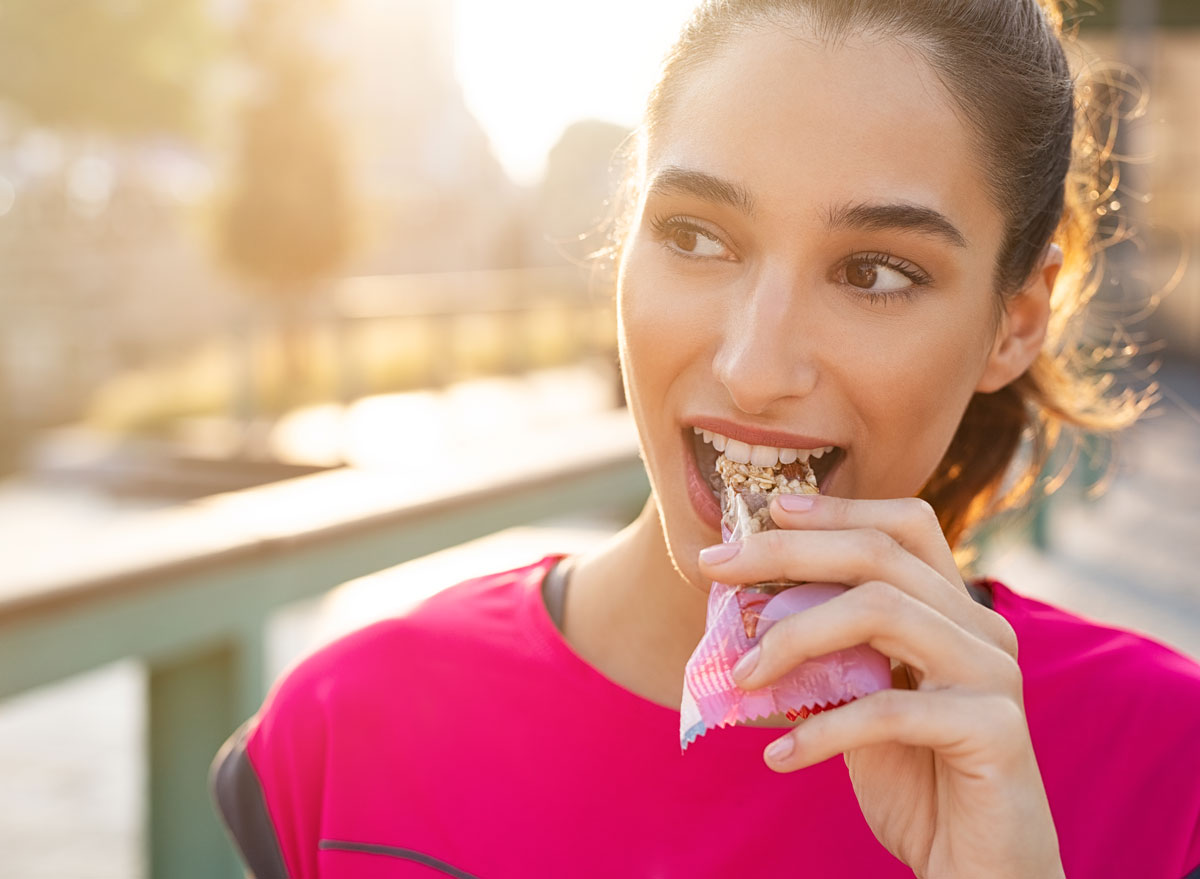 This post contains affiliate links. If you use these links to buy something, we may earn a commission.
In a perfect world, everyone would have the time and headspace to make a well-balanced breakfast, a nourishing lunch, and a healthy dinner. All would be within the calorie requirements that a person needs to meet their health goals, made with fresh ingredients, and of course, it would be absolutely delicious. But because we can't live in a perfect world all the time, we often need to rely on meal replacement bars.
Most people are busy and don't have the time to make all of their meals. Others don't have the nutrition knowledge to know what is considered "healthy" or which foods fall into their specific nutrition needs.
To solve both problems at once, we asked registered dietitian nutritionists for their picks of the 9 best meal replacement bars.
Why do people choose meal replacement bars?
"Meal replacement bars have become popular over the years because of their convenience," says Melissa Rifkin, MS, RD, CDN, owner of Melissa Rifkin Nutrition, LLC. "For those who are on a tight schedule, eat on the road or maybe aren't confident in the kitchen, a grab-and-go bar that covers many nutrient needs is an easy option. Outside of convenience, meal replacement bars can provide a good combination of protein, carb and fat, and additional essential nutrients, like fiber, vitamins, and minerals."
Most dietitians do not promote the use of meal replacement bars on the regular. However, they can fit into a healthy diet in a pinch.
"Some days, a bar is the best that some of us can do, and that's OK", says Brittany Scanniello, RD. "Sometimes we need that bar so we can eat it while we drink our coffee in the school drop-off line or on a conference call."
Most dietitians recommend balancing a meal replacement bar with some other healthy food options to ensure the intake of adequate nutrients, as some bars may not have enough calories, protein, or fat to keep you going.
How to choose the best meal replacement bars.
A "best" meal replacement bar for one person may be a "worst" bar for another, because individuals have different nutrition needs and goals. The same bar would not meet the needs of a 300-pound body building man as it would for a 100-pound sedentary woman.
Carly Fenimore of Fertility-RD in Charlotte, NC provides specific guidelines she uses in her practice when evaluating which bars are best:
a combination of adequate macronutrients (carbohydrates, protein and fat).
healthy fats should come from poly and monounsaturated sources such as nuts, seeds, nut butters, and oils like olive and flaxseed.
contain a source of fiber to help keep you fuller for a longer period of time
whole-food-based ingredient list to maximize nutritional benefit.
300 or more calories to meet meal requirements
Some meal replacement bars that are lower in sugar and calories are made with artificial sweeteners. If you are trying to avoid these ingredients, you should carefully evaluate the ingredient list to make sure you are not loading your body up with these additions.
How to make meal replacement bars more of a balanced meal.
"All bars are different so be sure to read the labels and most importantly, listen to your body", says Kayla Fitzgerald, RDN, LD of Nutrition Rites in Charleston, SC.
If a bar contains fewer than 300 calories and it is meant to be a meal replacement, it should be paired with other food. "If you eat a bar that's supposed to be a 'meal replacement' but you find yourself still hungry when you're finished it means that your body needs more fuel!"
She suggests pairing the bar with some Greek yogurt and a piece of fruit if hunger tends to strike shortly after enjoying your bar-of-choice.
What are the best meal replacement bars to buy according to dietitians?
When dietitians were asked what the best meal replacement bars are, they tended to stay away from most bars that market themselves as true meal replacements and stuck with bars that are more versatile.
The 9 best meal replacement bars can be used as a small meal, a hearty snack, or a component of a larger meal.
Go Raw Dark Chocolate Protein Bars are made with just 7 ingredients, including one unique seed: sprouted watermelon seeds. The seeds are carefully sprouted to mimic the natural germination process and "activate" them. This makes the seeds easy to digest, gives them a delicious crunchy texture, and allows your body to enjoy their many nutritional benefits.
The ingredients in these bars are nearly 100 percent organic, and there is nothing artificial on the ingredient list. Since watermelon seeds are a natural source of iron, these bars provide 15 percent of the estimated daily value of this important mineral.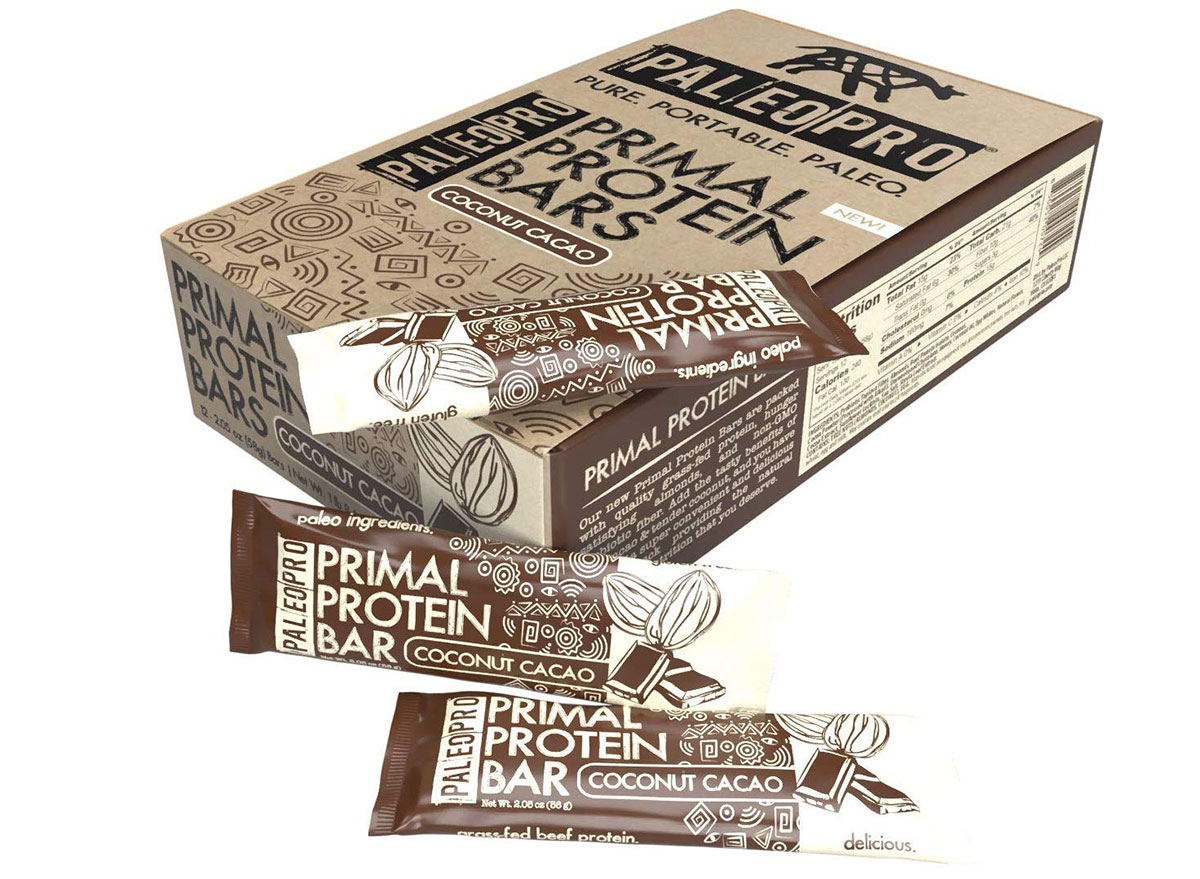 6254a4d1642c605c54bf1cab17d50f1e
Paleo Pro Primal Protein Bars are a dream come true if you are following the paleo diet and depend on bars when you are on-the-go. Each variety is loaded with quality grass-fed protein, healthy nuts, non-GMO prebiotic fiber, and are dairy, soy, and whey-free. They are made with quality "paleo-friendly" ingredients like chia seeds and cacao (depending on the variety) and taste great!
At 250 calories, it does not quite provide enough energy to count as a full meal for most active people, but it is a great addition to a quick on-the-go lunch or an easy portable breakfast.
3. Best Bar for Brain Health: IQ Bars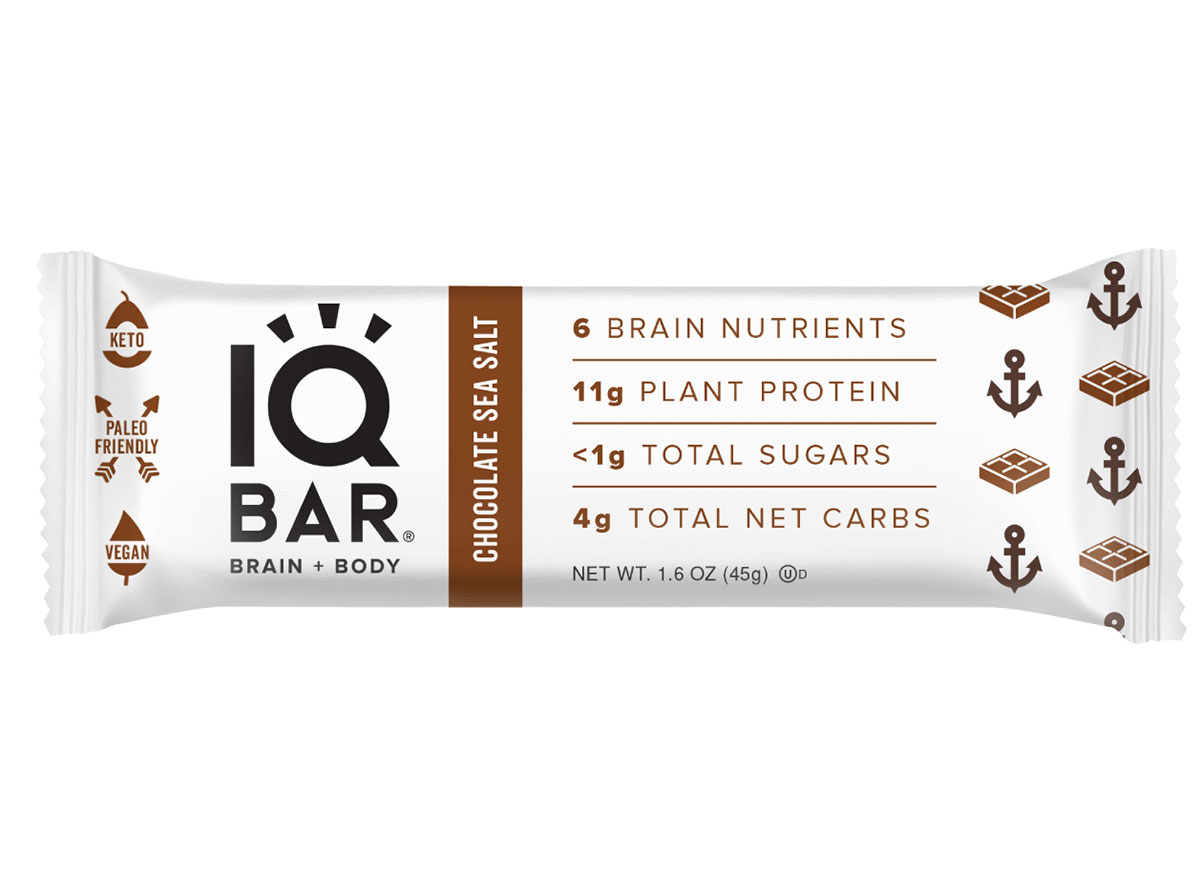 IQ Bars are a great choice for people trying to take care of their brain health through food (which should honestly be everybody). With nutrients like omega 3s, choline, flavonoids, and other brain-boosting nutrients, these bars are a great addition to a meal for those trying to support their brain health.
These bars are lower on the calorie and protein range, so pairing one with a piece of fruit and some Greek yogurt would make for more of a meal.
4. Best Balanced Bar: Go Macro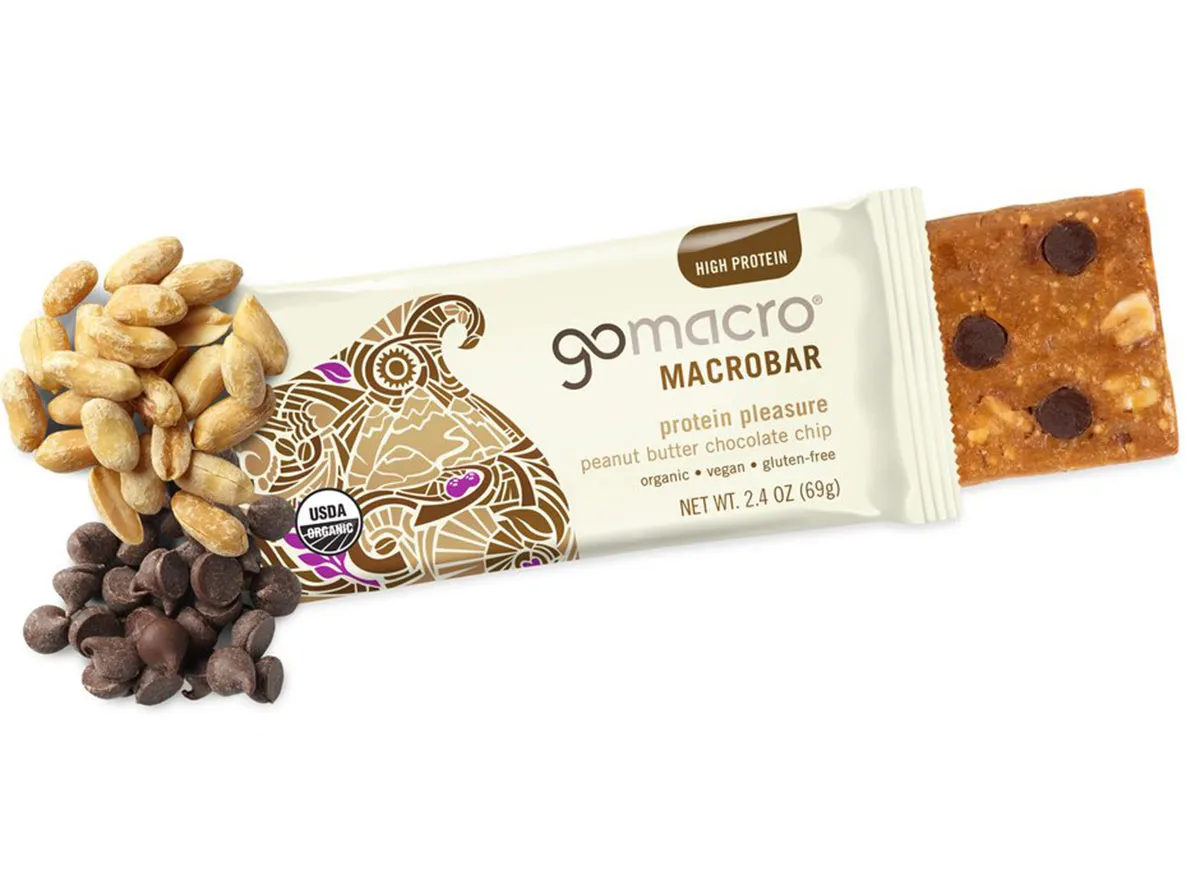 "One of my favorite bars is GoMacro," says Rifkin. "While they do contain some added sugar, I enjoy the taste, the balance of other nutrients works well for me and I'm willing to limit sugar elsewhere in my diet to account for the reasonable amount coming from these bars. Life is about balance! I also enjoy that these bars are vegan, organic, a good source of protein and are low FODMAP."
5. Best Plant-Based Protein Bar: Zing Bars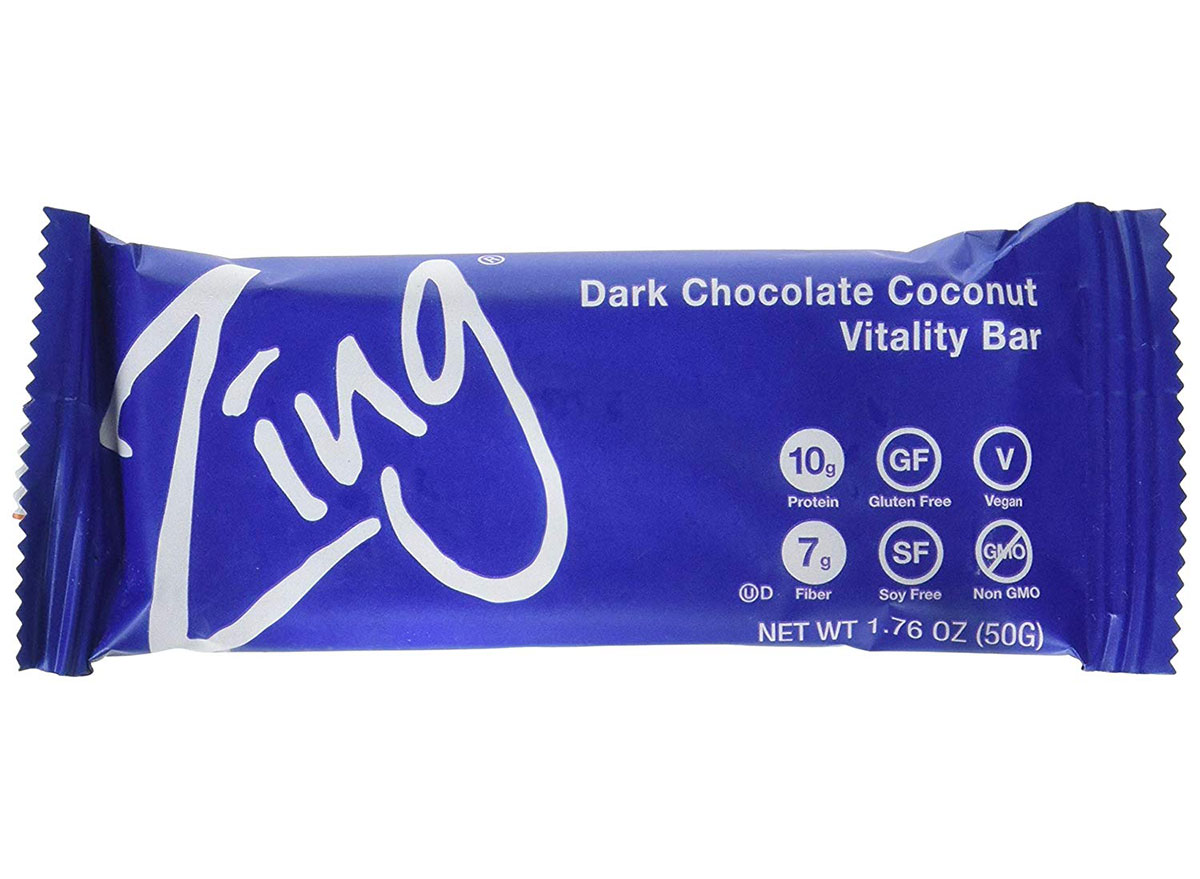 "Zing bars are a great option," says Meghan McMillin MS, RDN, CSP, IBCLC of Mama and Sweet Pea Nutrition. "Available in a wide variety of flavors, Zing bars offer some that have plant-based proteins as well. Additionally, they contain prebiotics and healthy fats."
6. Best Breakfast Bar: Core Bars
For people who love the idea of overnight oats but can't get their act together to actually make it, Core bars are a perfect solution for busy mornings. These bars are overnight oat bars and are made with similar ingredients as traditional overnight oats. Many varieties contain pre and probiotics to support gut health and are sold refrigerated to keep the live bacteria fresh.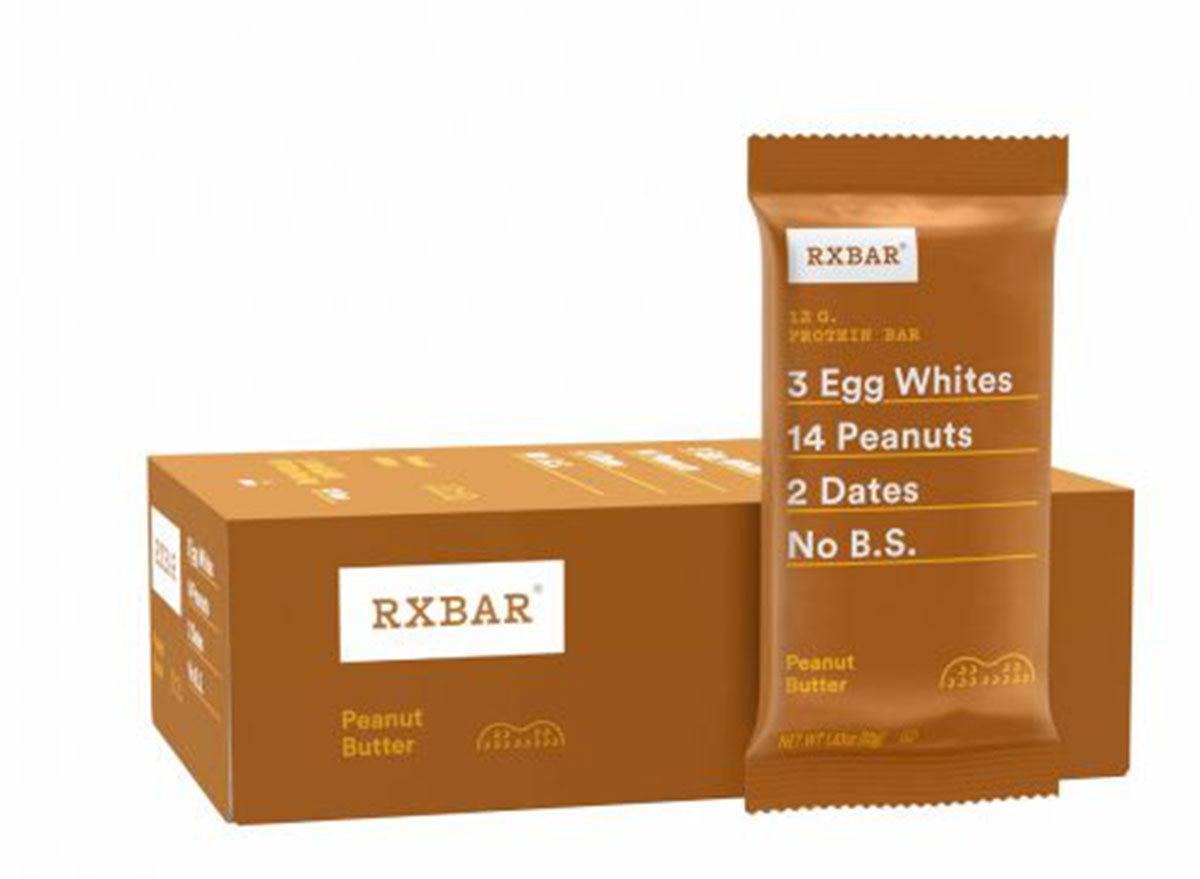 "Rx bars make a great meal replacement bar that I often recommend to my dairy-free breastfeeding moms," says McMillin. "With most flavors having less than 5 ingredients, these are some of the "cleanest" bars on the market."
8. Best Probiotic-Rich Bar: Pro Bar Live Peanut Butter Chocolate Chip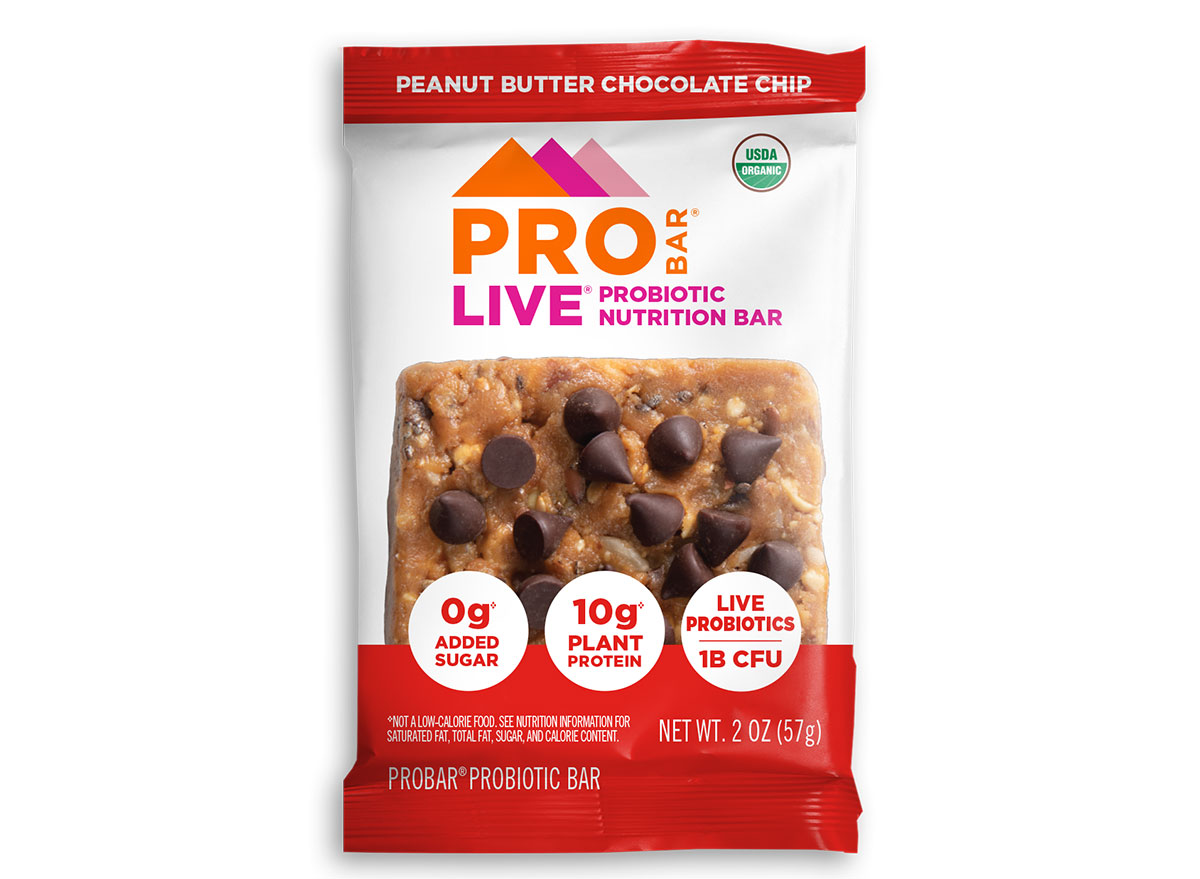 Fenimore describes Pro-Bars as a "plant-based bar with high quality ingredients".
This live probiotic nutrition bar with 10g plant-based protein and NO added sugar is a simple way to get in healthy live bacteria without a production. This bar is a delicious blend of Peanut Butter and Chocolate Chips. With 4 grams of fiber, over 300 calories, and 10 grams of protein, this bar can be a solution to hold you over if you just can't squeeze a meal into your day.
Handcrafted, palm oil-free nut butter bars are made to order with ingredients sourced directly from local producers. Made with wholesome ingredients like quinoa and wildflower honey, these bars are as close to homemade as you can get. Top your bar with a tablespoon of Big Spoon Roaster nut butter, a piece of fruit on the side, and perhaps a glass of milk to round out the bar for a satisfying light meal that you can feel good about.
The worst meal replacement bars
Dietitians have different criteria for what they consider a "worst" bar, but they all seem to agree that high sugar content is a common culprit.
Also, if a meal replacement bar is marketed as such, it should provide adequate calories and protein to sustain an average person.
If a meal replacement bar provides fewer than 300 calories, that would often result in that bar landing on a dietitian's worst list. Low-quality ingredients tend to contribute to a bar landing on the worst list as well.
"Many bars are advertised as healthy options for life on the go, but I think the definition of 'life on the go' is a bit different depending on the individual," says Jeannie Boyer RD, LD of East Cooper Bariatric Surgery. "A Clif Bar is great if you're climbing a mountain or biking for hours, but not if you're typing at your desk for hours or filtering through a mountain of e-mails."
Kristin Brown, RD, owner of Grounded Health Nutrition agrees, and says that she is "really not a huge fan of Cliff bars. They market themselves well, but they aren't the best option out there. One bar contains only 9 grams of protein and 21 grams of added sugar. Sugar is the first, third, and sixth ingredient if you look at the nutrition facts label but they try to convince you it is a healthier sugar by labeling it 'brown rice syrup' and 'cane syrup' and 'dried cane syrup.'"
This bar is marketed as a meal replacement bar but provides fewer than 200 calories-certainly not enough to qualify as a meal for an average person. According to Scanniello, Atkins bars are made with low-quality ingredients and don't provide much in the healthy fat department.
Luna bars are a popular choice when it comes to a snack or a sugar craving, but they are sometimes used as a meal replacement.
Luna bars do not provide enough calories to be a sustainable solution. Whats more, they contain way too much sugar for the average person's needs, and many varieties are made with processed soy ingredients.
Lauren Manaker MS, RDN, LD, CLEC
Lauren Manaker is an award-winning registered dietitian, book author, and recipe developer who has been in practice for almost 20 years.
Read more about Lauren