The Best Store-Bought Pastas—According to Italian Chefs
Make sure your penne alla vodka is on point by boiling a pot of one of these chef-approved picks.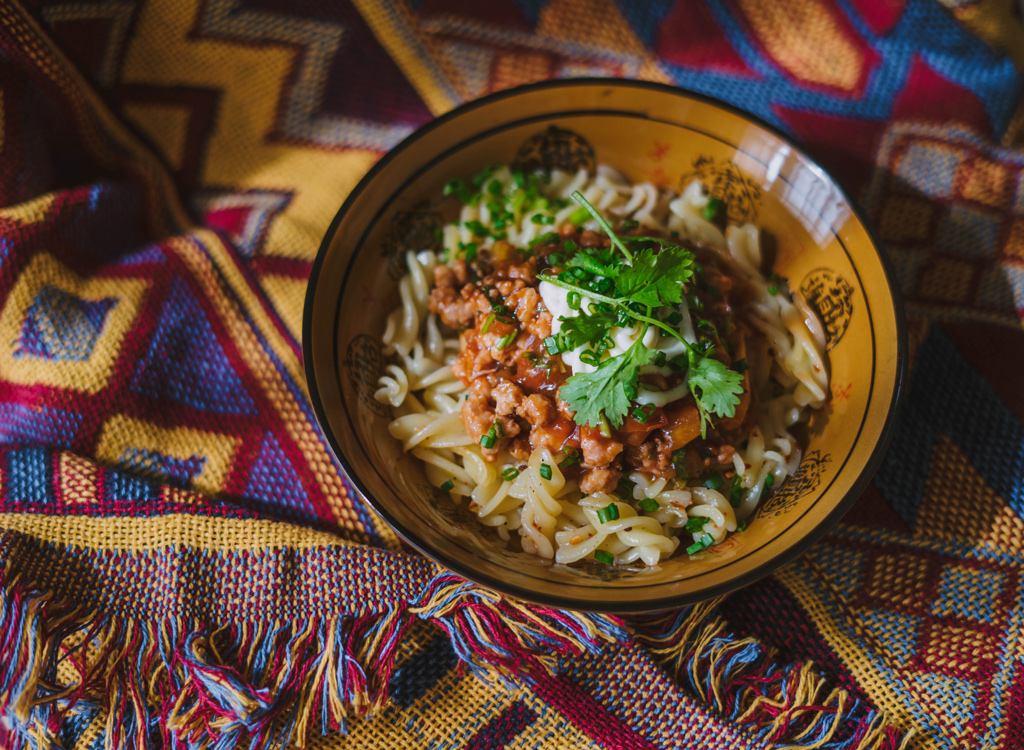 Whether you're whipping up a tried-and-true cacio e pepe or making use of the bar cart for a new penne alla vodka recipe, the key to perfecting your dish is starting with the best pasta. Because most of us don't have the time to make noodles from scratch, we've consulted eight prestigious Italian chefs to help us find the top store-bought dried pastas for easy and delicious home cooking. Because who would know pasta better than the folks who cook it for a living? Before bringing that pot to a boil, try replacing your usual brand with these winning noodles.

"I've relentlessly tested pastas to use in Piada restaurants that perfectly complement our fresh ingredients and bold flavors. Our kitchen testing showed the Barilla Spaghetti Rigati pasta clings better to our sauces, and its thicker texture allows for better temperature consistency for the optimal guest experience." — Matt Harding, Executive Head Chef of Piada Italian Street Food in Columbus, Ohio
Buy Barilla on Amazon now.
Lidia Bastianich, the Emmy- and James Beard Award-winning public television host, best-selling cookbook author, restaurateur, and co-owner of the Italian marketplace Eataly, recommends her own pasta line because it's made with high-protein semolina flour. "One of the most important aspects of dried pasta is the protein content, as that drastically affects the texture and flavor," Bastianich tells us. "The higher the protein content in the flour, the better. Start with at least 17 percent protein. This is how the pasta that's eaten in Italy is made."
Buy Lidia's Pasta on Amazon now.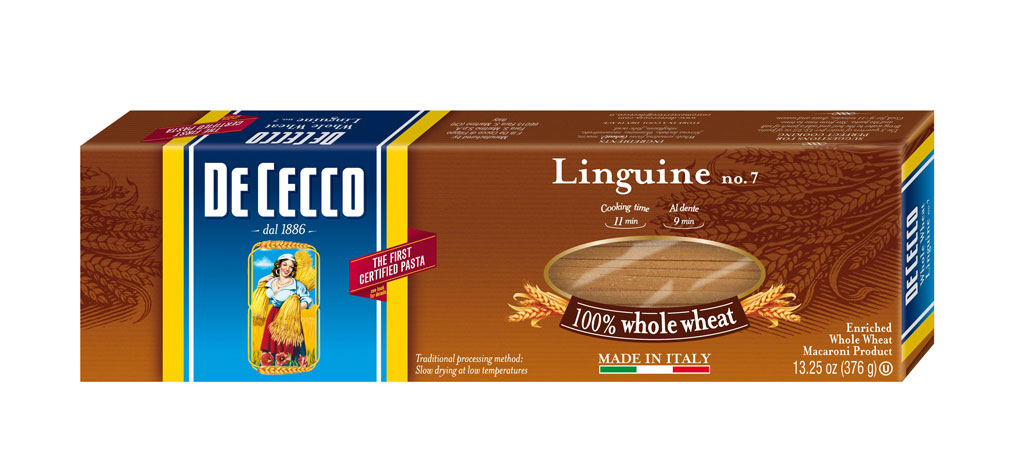 "I always recommend De Cecco pasta. It's the only pasta that has real flavor, even if you don't add sauce (which I don't recommend!). The pasta also consistently cooks up al dente, as long as you follow the directions on the package. It's hard to go wrong with this brand!" — Chef Sal Scognamillo of the renowned Patsy's Italian Restaurant in NYC
"My favorite store-bought pasta brand is De Cecco, which you can find in supermarkets. I also like Barilla, which is also readily available. I only buy Italian varieties. What I look for is texture, and both of these brands hold their texture after cooking to al dente." — Alfred Portale, Executive Chef and Co-Owner of Gotham Bar and Grill in NYC
"In a pinch, I always go with De Cecco pasta. It's the best there is, and it's available everywhere, so you can always count on it." — Nino Zizzo, Executive Chef of Barbusa in San Diego's Little Italy
"De Cecco is more commonly found in the States and is a high-quality pasta. It's 100% semolina and always consistent. Because of the way it is cut, sauce clings to the pasta better, which results in a better-plated presentation." — Anthony Gargano, Chef and Owner of Osteria Bigolaro in Geneva, Illinois
Buy De Cecco on Amazon now.
Setaro Pasta & Afeltra Pasta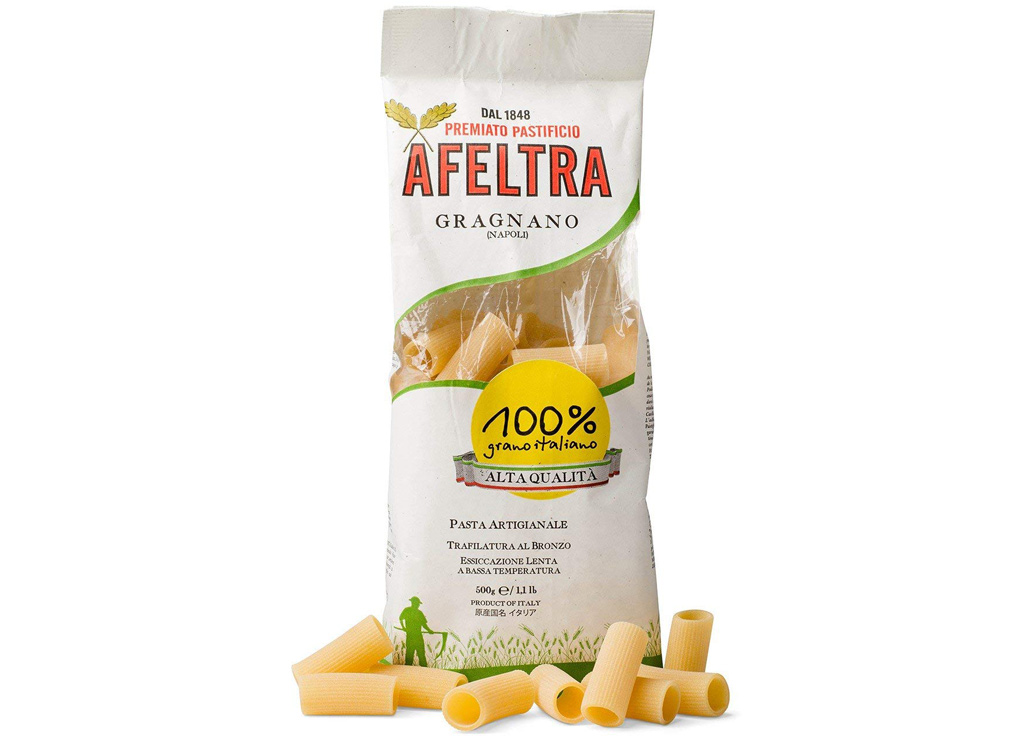 "If you are shopping online or in a specialty store, you can find Setaro Pasta or my absolute favorite: Afeltra in the rigatoni shape. I am traditional when it comes to pasta shapes and sizes, and the recipe really dictates what shape to use. Some of my favorites are rigatoni, mezzi rigatoni, and fusilli, which work well with tomato ragu-style sauces because those shapes hold tomato sauce well." — Alfred Portale, Executive Chef and Co-Owner of Gotham Bar and Grill in NYC
Buy Afeltra Pasta on Amazon now.

6254a4d1642c605c54bf1cab17d50f1e
"La Molisana is straight from Italy and 100% semolina pasta, which has a beautiful golden color. It's truly authentic to Italy. It's from Molise, which is known for its great climate and soil and has many of Italy's pasta granaries." — Anthony Gargano, Chef and Owner of Osteria Bigolaro in Geneva, Illinois
Buy La Molisana on Amazon now.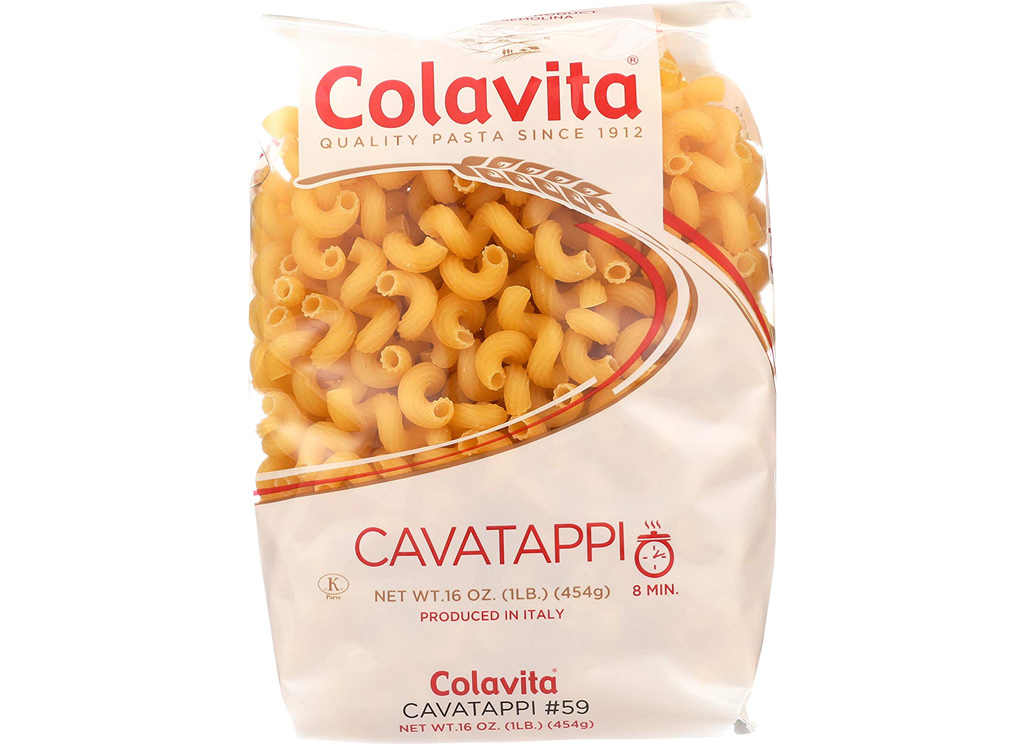 "My favorite store-bought pastas are by Colavita, particularly the Orecchiette and Cavatappi. They both have a very firm but toothsome chew, especially when cooked al dente. They have excellent flavor, and the shapes are great with hearty and rustic sauces like bolognese, sausage and broccoli, and rich tomato cream sauces. Some of my favorite recipes using them include 'Little Ears' Pasta with Sausage, Baby Broccoli, and Pesto and the Cavatappi in a Tomato Cream Sauce is delicious, too!" — Claudia Sidoti, Head Chef and Recipe Developer at HelloFresh
Buy Colavita on Amazon now.
Now that you have the best pasta, you just need the best sauce!
April Benshosan
April is a born-and-raised Brooklynite who has a passion for all things health, wellness, and tastebud-related.
Read more about April