8 Best Protein Powders for Smoothies
Get the most out of your protein-packed smoothies with these powders that won't destroy your diet.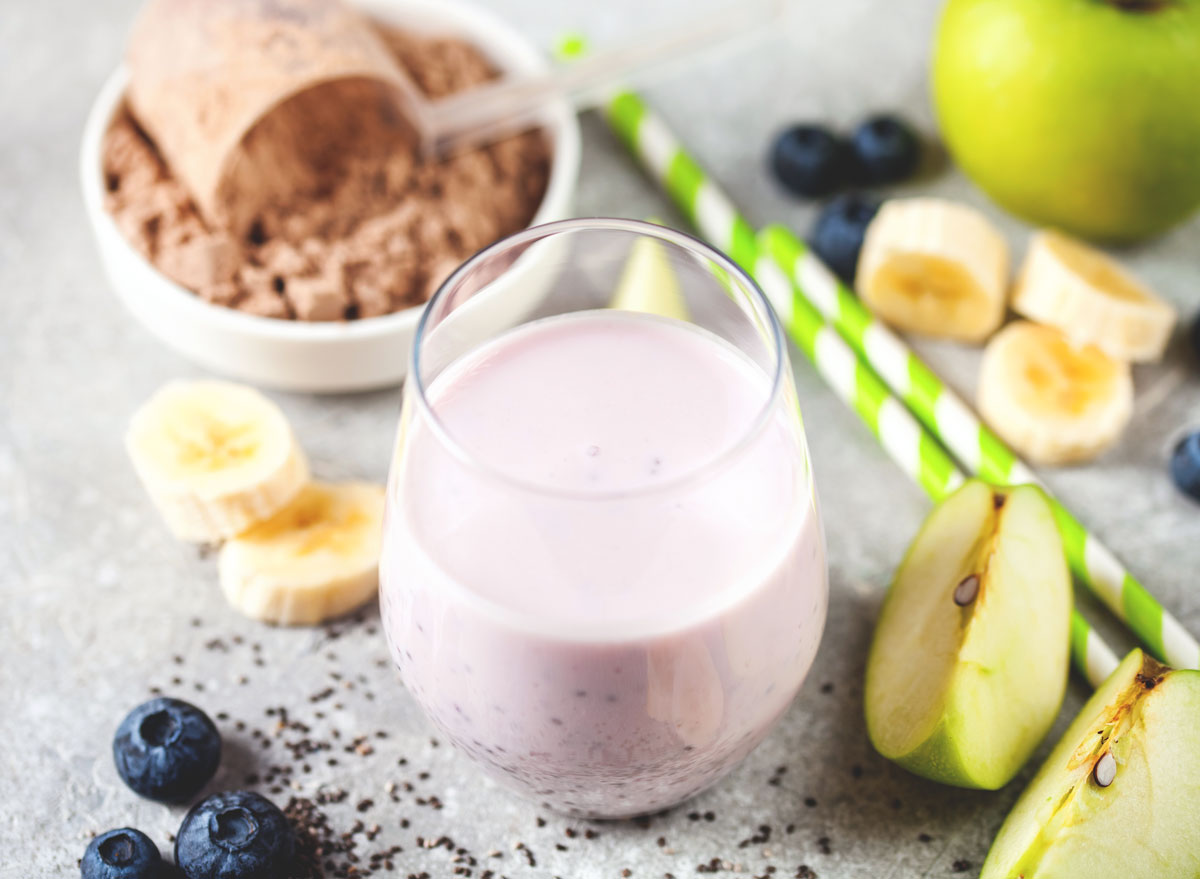 Rewarding yourself with a post-workout protein shake is a satisfying way to help your body recover from your sweat sesh and build lean muscle mass. And they're not just for hard HIIT days or jacked bodybuilding bros; since this essential macro nutrient has been proven to help people lose weight lose weight, protein powders are a great way to supplement your diet as a filling meal replacement.
But not all protein powders are created equal. Some are gritty, chalky, and don't blend well with other ingredients, while others are packed with sugar and artificial ingredients. Since a smoothie wouldn't be a smoothie without the fruit, you're already ingesting a lot of sugar at one time, especially if you use high-sugar fruits like bananas, mangoes, or cherries. The editors at Eat This, Not That! searched high and low, and found the best protein powders to dump into your blender along with your favorite produce and nut milk. From protein-packed whey and casein to vegan-friendly brown rice and hemp, there's a perfect powder for any smoothie. And to discover even more stomach-slimming tips, check out these 55 Best Ways to Boost Your Metabolism!
Garden of Life Raw Meal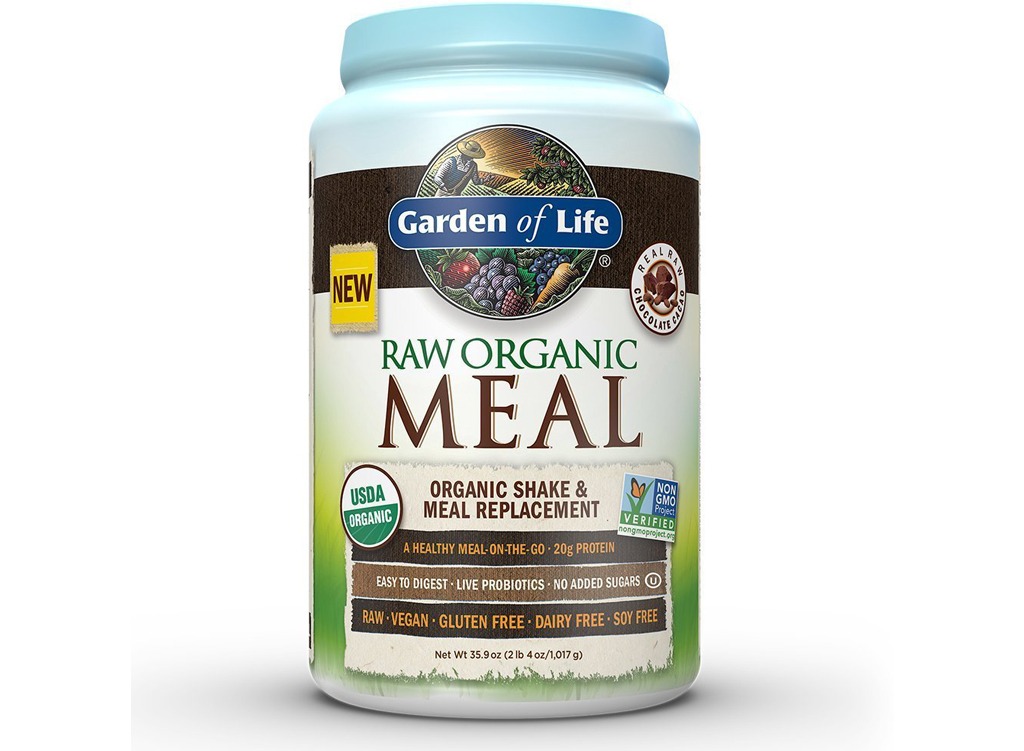 This organic protein blend is derived from belly-blasting brown rice, quinoa and beans, plus tea and cinnamon extract. With 20 grams of protein and 7 grams of fiber per serving with a reasonable 120 calories, having one of these for lunch before a workout will keep you feeling full and energized while preserving muscle.
Vega One Natural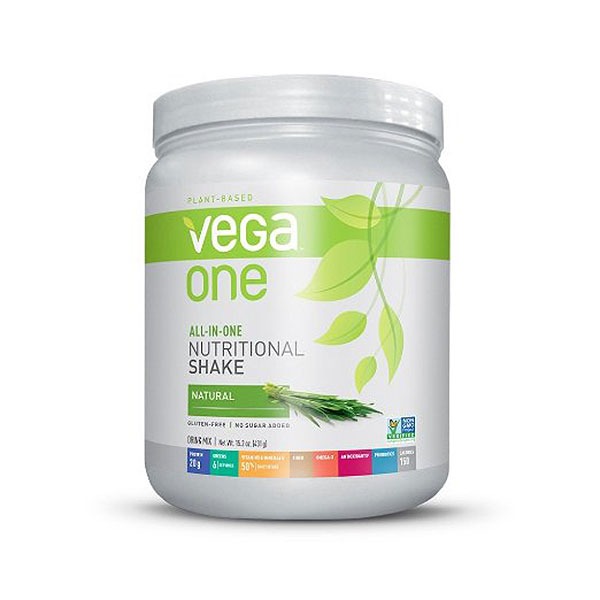 Vega One comes complete with six servings of greens, probiotics, antioxidants, and half your day's serving of vitamins and minerals, so it's pretty great all on its own with less than one gram of sugar and a whopping 20 grams of protein per serving. But throw in some nutrient-rich spinach, half a banana and a handful of berries, and you have one of the cleanest, healthiest smoothies possible. Plus, its super smooth texture blends perfectly with your favorite ingredients without a gritty or chalky taste. The natural version makes a nice base for more veggie-packed smoothies, but opt for the delicious French Vanilla or Chocolate for a more dessert-like consistency.
Buy now at Amazon.com
Nutiva Organic Hemp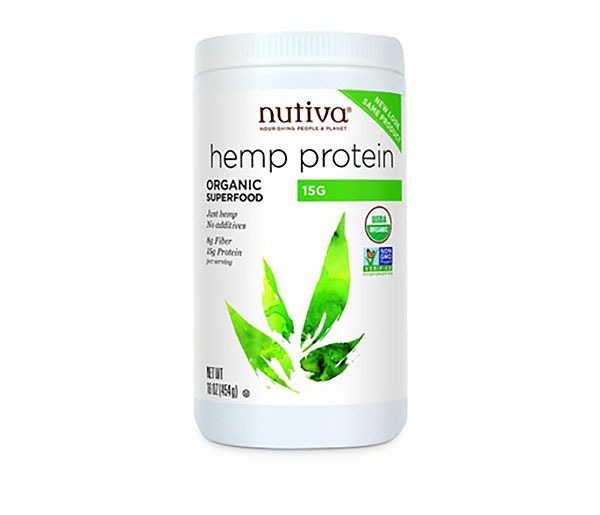 This protein powder won't give you the munchies — on the contrary, it will curb those junk food cravings — and you don't even need a license to enjoy it. Hemp protein (made with the less-fun parts of the plant) offers not only a decent amount of protein at 15 grams a serving, but also a healthy dose of fiber at 8 grams to keep you fuller, longer. With no artificial colors or ingredients and just 1 gram of natural sugar per serving, this powder is a clean option. But by itself, it isn't the most palatable. That's where smoothies come in; mix this powder with fresh fruit, your favorite leafy green, and some unsweetened almond milk for a rich, filling meal.
Buy now at Amazon.com
Jarrow Brown Rice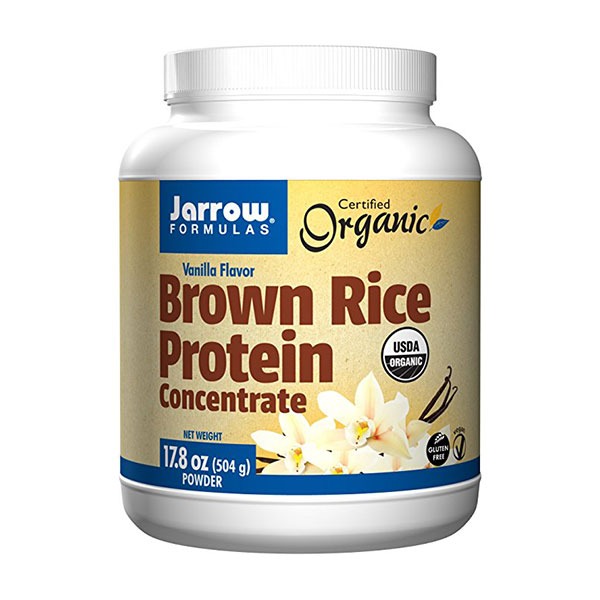 Another vegan-friendly option, Jarrow's Brown Rice Protein Concentrate has a surprising few amount of carbs (3 grams) and 0 grams of sugar per serving, so it's an excellent option for people looking to lose weight. With just 11 grams of protein, however, it might need to be supplemented with more protein-rich ingredients: raw almonds, nut butters, or plain lowfat Greek yogurt. The vanilla flavor makes a tasty base for bananas and berries, or blended with almond butter, cocoa powder and unsweetened vanilla almond milk for a more decadent-tasting treat.
Buy now at Amazon.com
Source Organic Whey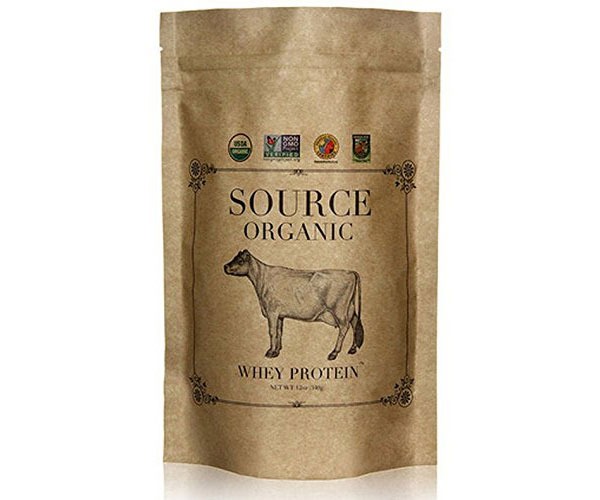 Whey protein is one of the most popular form of protein powders; the dairy derivative lines shelf after shelf in health food stores and supplement shops. That's because it's a complete protein, which means it contains all nine essential amino acids, and will stimulate protein synthesis after a workout. Although it's a great option for fitness fanatics, the type and quality of whey varies drastically. If you can stomach whey (some dairy-sensitive people might not be able to), this non-GMO and organic option comes from grass-fed cows, delivering the highest nutrition of whey possible. With 21 grams of protein per serving and just 1 gram of naturally-occurring sugar, it doesn't need much dressing up in the form of a smoothie, but some fresh (or frozen!) fruit and nut milk might make it go down easier.
Buy now at Amazon.com
Naked Whey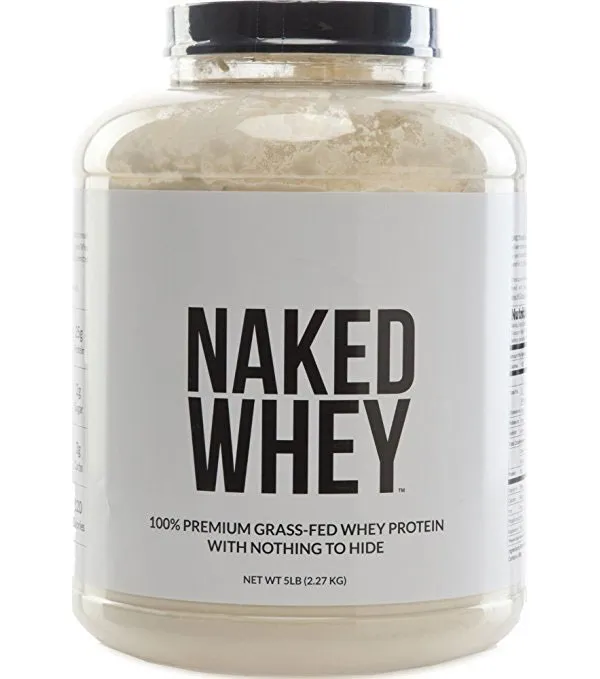 The name says it all; the only ingredient in Naked Whey is whey protein concentrate from grass-fed cows. With 25 grams of protein per serving and just 3 grams of carbs, it's another great option for gym rats and those looking to drop a couple pounds. The unflavored version is as blank of a canvas as you can get for your favorite smoothie ingredients; it has a smooth, creamy texture that blends nicely with fruit, veggies, nut milks, and more.
Buy now at Amazon.com
Paleo Protein Egg White
6254a4d1642c605c54bf1cab17d50f1e
Another animal-based protein powder, egg white protein is smart choice for people wanting to build lean muscle mass with 25 grams of protein a serving, and just 1 gram of sugar and 1 gram of carbs. It instantly dissolves in water and is completely flavorless, so it's the perfect base for more green-heavy smoothies and other lower-calorie options made with water instead of milk or yogurt. Since it doesn't leave a gritty texture, you'll barely realize it's even in your smoothie; except for the filling serving of protein.
Buy now at Amazon.com
Sun Warrior Blend Natural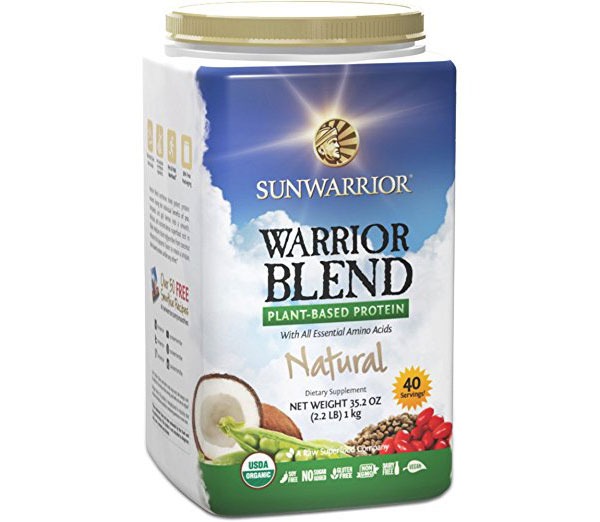 Sunwarrior gets its protein from raw organic pea, cranberry, and hemp seed protein. And we love sticking with the natural flavor because it makes the best base for all your favorite smoothie fixin's; add in raw cocoa powder, a ripe banana and unsweetened vanilla almond milk for a chocolaty taste, or keep it strictly fruity with a combo of berries, bananas, or tropical fruits. But if a more pronounced flavor is what you're looking for for the basis of your smoothies, Sun Warrior also comes in berry, chocolate, mocha, and vanilla.
Buy now at Amazon.com