The 9 Best Restaurant Chains To Visit For Happy Hour
Cheap apps and cocktails... yes please!
The concept of "happy hour" originated in 1913, when a group of gentlemen aboard the USS Arkansas arranged a "smoker" party twice a week called the "Happy Hour Social," according to Thrillist. Reports say that the gathering became most popular and more booze-filled during the height of prohibition in the 1920s, resulting in speakeasies and secret bars starting a new kind of cocktail hour after 10 p.m. Luck for us in the present day, we don't have to hide drinks under the table or kick off the party after dark, happy hour can be enjoyed loud and proud at restaurant chains everywhere.
Whether it's a post-work meet up with friends or just a mid-afternoon treat for yourself, happy hour is a great time to snag an unbeatable dining deal. You get the chance to eat up half-off appetizers or sip on wine and beer for just a few bucks. We searched far and wide to find the restaurant chains offering the best happy hours.
Read on for the 9 most affordable, low-cost happy hours you won't want to miss.
Sizzling fajitas and massive burgers aren't the only attractions at Chili's throughout the week. The restaurant chain offers many cheap happy hour deals (varying by location) on both weeknights and weekends. Guests can choose from multiple draft beers for as low as $3 and tasty margaritas starting at $6. Also, as of this year, there are 10 new "bar bites" available at
Chili's—such as bbq wings and crispy curly fries—that go for only $5 to $10 a pop.
Typical Happy Hour times:
Mon – Thu: 3 p.m. – 7 p.m. & 9 p.m.– Close
Fri: 3 p.m. – 7 p.m.
Sat & Sun: All Day
(Locations may vary)6254a4d1642c605c54bf1cab17d50f1e
Applebee's happiest hour is when the clock strikes time for late-night Half-Apps to begin. Available every day of the week, dine-in customers can enjoy half-off select appetizers and discounted beers and cocktails. Choose anything from Spinach Artichoke Dip to Chicken Quesadilla, or even Brew Pub Pretzels & Beer Cheese Dip for half the cost.
For those looking to snag deals on alcoholic beverages, margaritas and some classic cocktails (like a Long Island Iced Tea, for example) will only set you back about $4, while beer and wine can be even cheaper. In addition to year-round offers, Applebee's recently announced two new $6 Sleigh Bell Sips cocktails, made with premium spirits like Smirnoff Vodka or Captain Morgan rum, and a Santa-shaped gummy garnish.
Typical Happy Hour times:
Every day, from 3 p.m. – 6 p.m. and 9 p.m. – closing
(Locations may vary)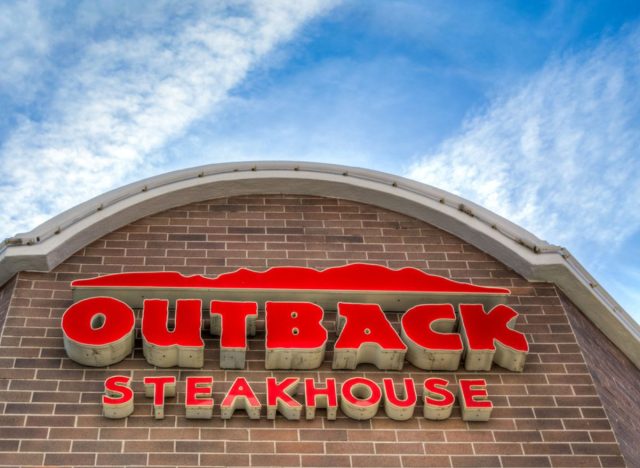 The next time you visit Outback Steakhouse, don't be alarmed if you don't see a happy hour menu right away. All-Day, every day, the Australian-inspired restaurant chain serves up $7 signature cocktails, $5 craft beers, and a few other drink specials that differ from location to location. Outback's infamous Aussie-Tizers, like the Bloomin' Onion or Grilled Shrimp on the Barbie, may also be discounted on weeknights.
Typical Happy Hour times:
Weeknights until 6/7 p.m.
(Locations may vary)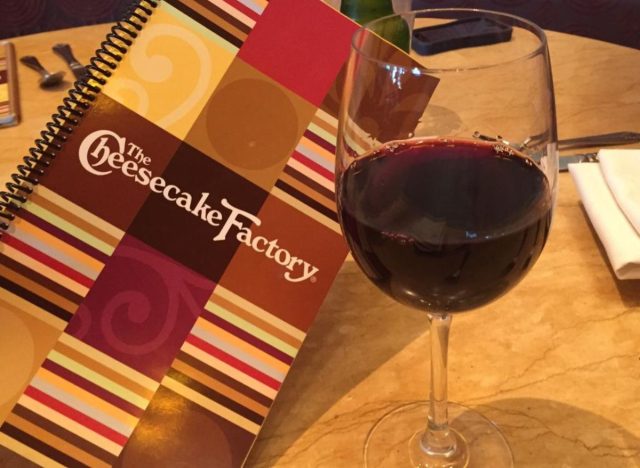 The Cheesecake Factory has one of the largest menus in the business and that doesn't change, even when happy hour rolls around. With the choice of 13 appetizers for under $10 and 11 small plates or snacks for under $8, you won't be leaving the luxurious dining room on an empty stomach.
As for drinks, specialty cocktails are going to be between $6 to $10 (which is half price for some), while glasses of wine start at $7 and both draft and bottled beers start at $5. Don't miss out on sipping J.W.'s Pink Lemonade with a side of Fried Mac and Cheese Balls or The Cheesecake Factory's Happy Hour Burger Monday through Friday.
Typical Happy Hour times:
Mon – Fri: 4 p.m. – 6 p.m.
(Locations may vary)
Who doesn't love a sports bar with huge TV's everywhere you turn and endless streams of inexpensive alcoholic bevs and finger foods ready to be devoured? Buffalo Wild Wings prides itself on the "$3-6 from 3-6 p.m." happy hour deal every weekday, where patrons can partake in mixed cocktails, pints of beer, and delicious shareables that are $6 or less. Try the chain's new Truly Berry Vodka Blitz for only $6 with a loaded Bird Dog or Mozarella Sticks for $5 each.
Typical Happy Hour times:
Mon – Fri: 3 p.m. – 6 p.m.
(Locations may vary)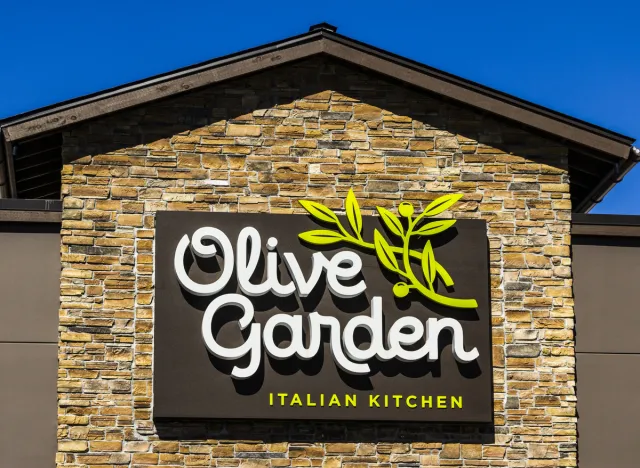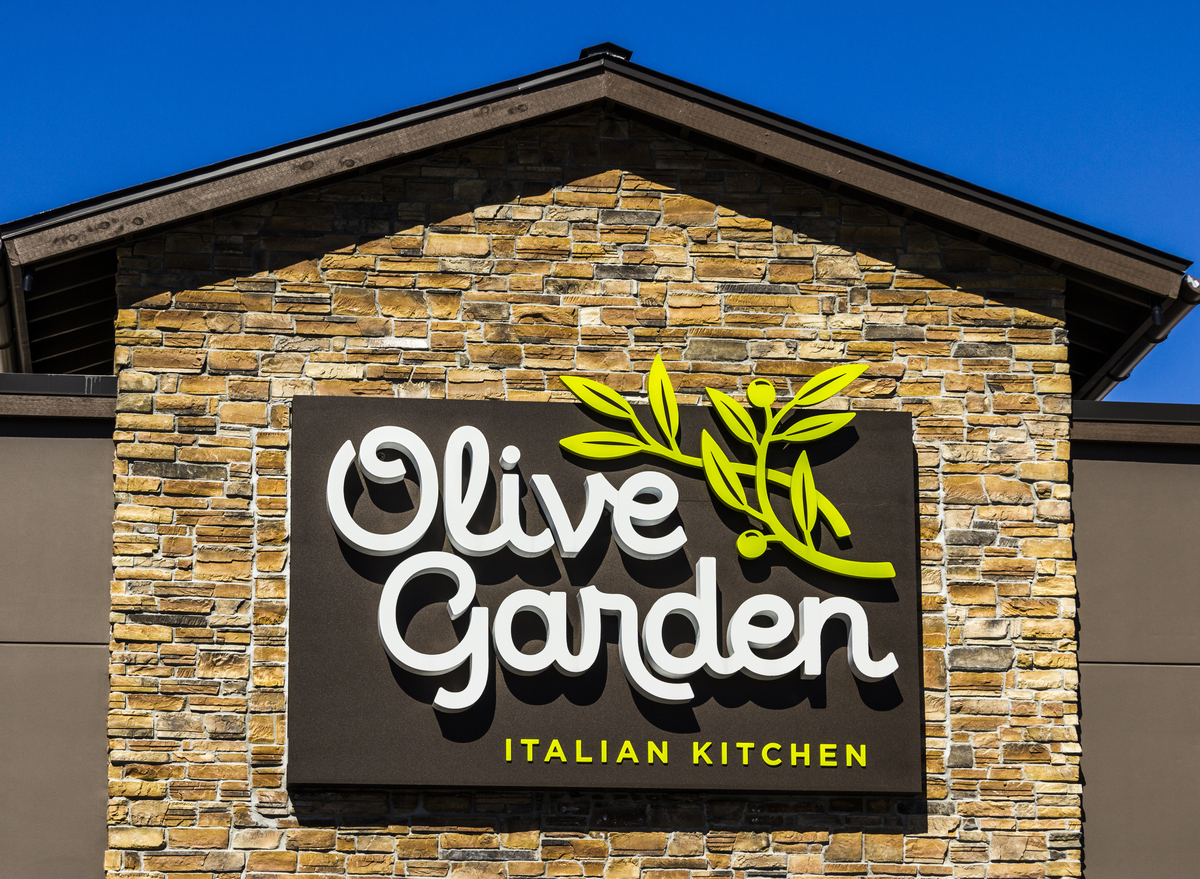 Home of the Never Ending Pasta deal, Olive Garden is also quite generous when it comes to celebrating happy hour on a daily basis. Many appetizers are as low as $5 and the chain's cocktails, inspired by Italian staples, are under $10 at the peak of lunchtime. For those interested in beer or wine, you can enjoy a glass for only about $4 to $5.
Typical Happy Hour times:
Mon – Fri: 3 p.m. – 6 p.m.
(Locations may vary)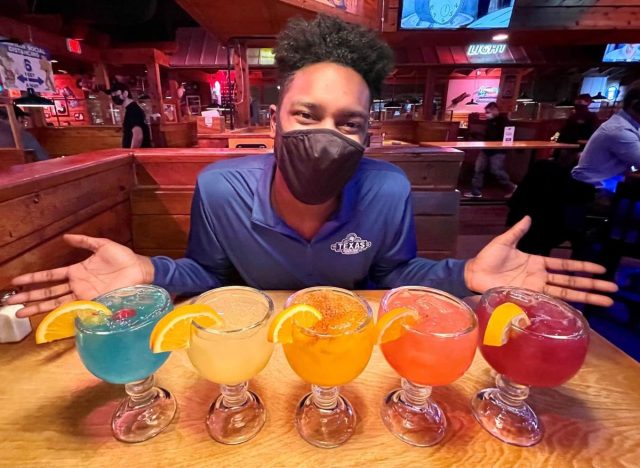 At participating Texas Roadhouse locations, happy hour is Monday through Thursday and includes beloved steakhouse dishes as well as alcoholic beverages worth the savings. Both steak and chicken meals will start at $8.99, but you can't forget to add on a "kicker"—a shot of liquor (depending on your choice) for just $1 to $2—to upgrade your already discounted margarita.
Typical Happy Hour times:
Mon – Thurs: 4 p.m. – 6 p.m.
(Locations may vary)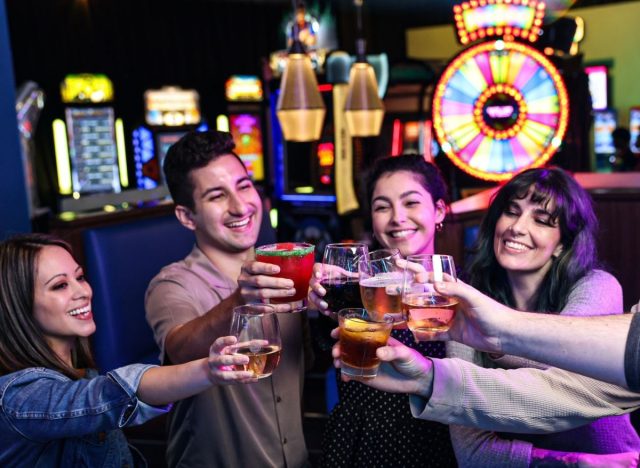 Dave & Buster's offers more than your average dining experience—happy hour looks like half-price select snacks and drinks, plus, half-price arcade games. That means you'll only be spending $4 to $6 per menu item at the table and you can play double the games. Keep in mind, Dave & Buster's happy hour is only from 10 p.m. to close on some nights (which can be as late as 2 a.m.), so if you're a night owl then you're in luck.
Typical Happy Hour times:
Weekdays: 4 p.m. – 7 p.m.
Sun – Thurs: 10 p.m. – close (12 a.m. – 2 a.m.)
(Locations may vary)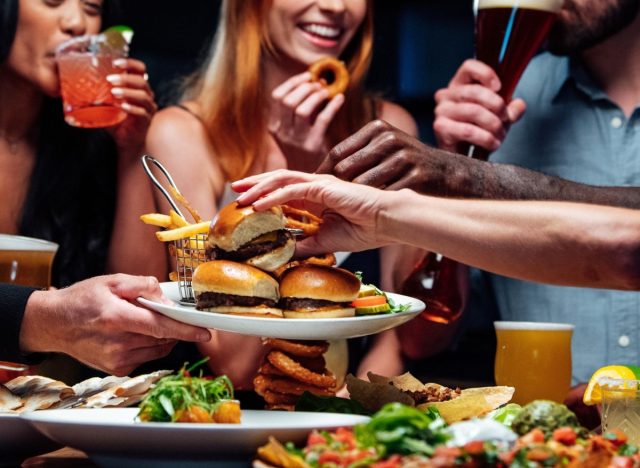 Similarly to Dave & Buster's, happy hour at Yard House comes twice a day on certain days. You can get 1/2 off a long list of starters and flatbread pizzas, in addition to $2 off draft beer, wine, and cocktails, and $4 off half yards—the chains' 32-ounce, extra-tall glass of beer. The Late-Night Happy Hour at Yard House, which includes the same offerings, starts at 9 p.m. and goes until the restaurant closes. This may be the place for beer lovers everywhere, as Yard House sources over 100 beers from local and imported breweries.
Typical Happy Hour times:
Weekdays: 3 p.m. – 6 p.m.
Sun – Thurs: 9 p.m. – close
(Locations may vary)
Jordan Summers-Marcouillier
Jordan Summers-Marcouillier was born and raised in San Jose, California and now works as a writer in New York, NY.
Read more about Jordan