13 Cocktails That Make Bartenders Roll Their Eyes
Served with a side of judgement.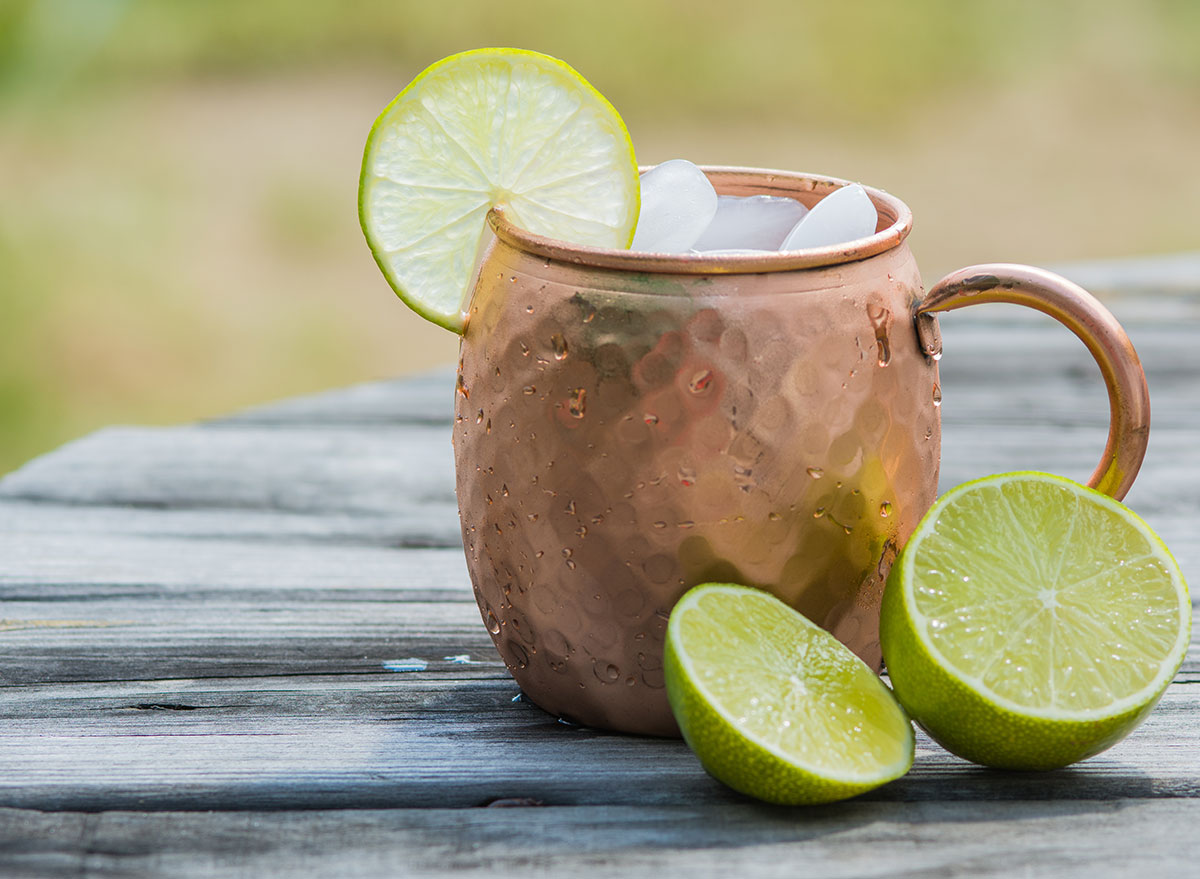 Being a bartender is a difficult job, balancing making perfectly mixed and stirred (or shaken) drinks along with keeping the vibes right with a thirsty crowd. However, most bartenders are happy to build a drink that will make their guests happy, but there are drinks that are just difficult to make (especially during a rush) or soul-crushingly boring.
When you're out for drinks, remember the human behind the bar and order accordingly—a packed-to-the-gills sports bar may not be the right time or place to order a muddled mojito. With that in mind, we spoke with bartenders around the U.S., gathered info from social media and Reddit, and researched what drinks they hate making the most, and some of your favorites are going to surprise you!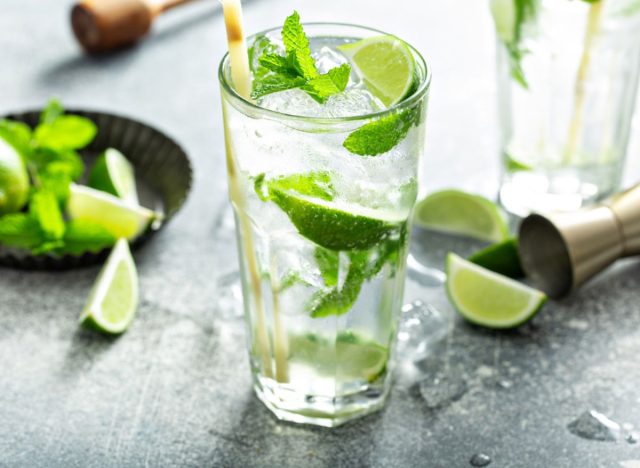 The mojito is one of the most notoriously disliked drinks for bartenders. Why? It's a mess to make, says Jackson Strayer-Benton, Beverage Director for Hen of the Wood, Doc Ponds and Prohibition Pig in Vermont. "The mojito is an easy cocktail to recreate at home using fresh mint from your garden or local market. Make it for your friends and family, but leave the mint at home when you go out to your favorite bar/restaurant and order something from their professionally crafted cocktail menu," he says.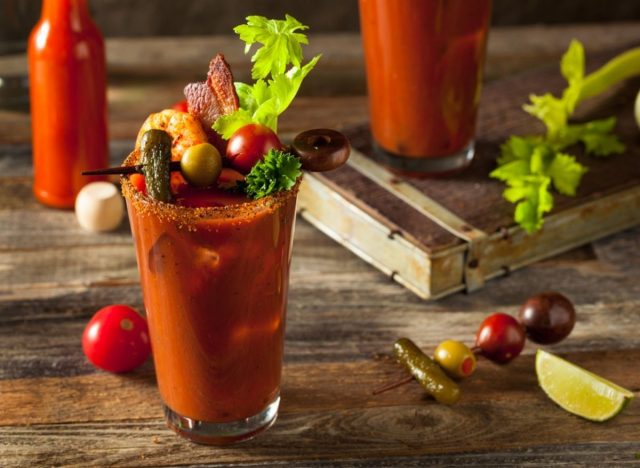 This brunch-time favorite is basically a salad in a glass, with all the mess you'd expect. "My least favorite is a Bloody Mary, especially after 5 p.m.," says Laura Thompson, Bar Manager, at Prohibition Pig in Vermont. "They are also a mess, and you have to dig out a bunch of garnishes you put away hours ago, and do an extra shaker clean. It just gums up the works when you are busy, you know?"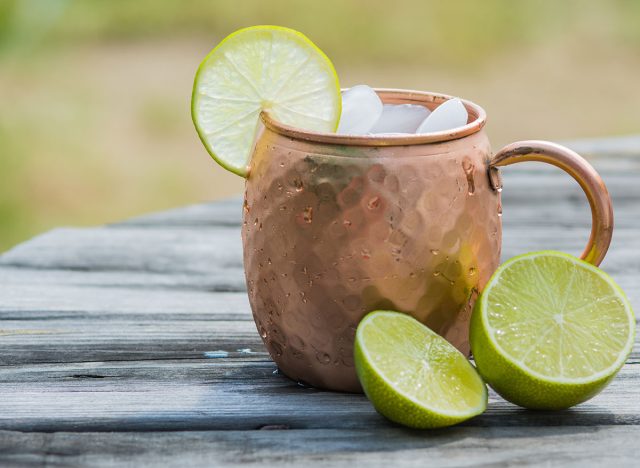 A Moscow Mule is a mix of vodka, ginger beer, ice, and lime but it is supposed to also be served in a particular copper cup, which no bartender wants to dig out and clean. Bartenders are not a fan of this drink for a few reasons. David Kravitz, beverage director at The Smith in New York City, remarked to Thrillist that the drink is just not very good. "The vodka does nothing to enhance the ginger beer other than add alcohol," he said. "A great cocktail is about a spirit and its blending components becoming more than the sum of its parts."
Anthony Pullen, a mixologist and currently director of business development at Lyre's Spirit Co. told us that Moscow Mules often aren't good because they are tend to be made with lower-quality, high-sugar ginger beer. Order a Moscow Mule if it's on a special drink menu and you know what kind of ginger beer is being used.
Save the frozen drinks for a vacation spot where they're already blended and ready to drink, says Michelin star chef Joe Isidori, the chef and founder of Arthur & Son's Restaurant in NYC. "Bartenders hate making pina coladas," he explains. "Too sweet and typically reserved for tourists. God forbid you want one frozen in a blender. You better hope they don't throw it at you!" However, he notes, "I love pina coladas!"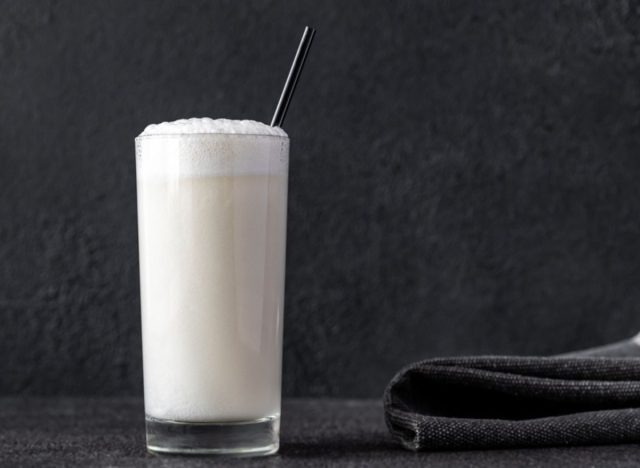 This drink came up a lot when we spoke with bartenders. It's definitely a time-consuming, albeit delicious choice. 
"When asked this question, an old nemesis immediately comes to mind," says David Mensch, owner of Spencer & Lynn Wine and Spirit Merchants in Connecticut. "The Ramos Gin Fizz is a classic and delicious cocktail but it is a nightmare to see on a ticket. The reason this cocktail is the bane of any busy bartender's existence is simply time. This cocktail can easily take 10 to 15 minutes to do correctly and there is no multi-tasking during this period. This includes around 8 minutes of dry shaking. No one has time for that. Period."
Instead, try a sour, says Alex Barbatsis of The Whistler in Chicago. "If you're looking for something full-bodied and fluffy, I would recommend a whiskey sour or pisco sour. Both use egg white which creates that creamy texture but has great depth of flavor."
As we said, bartenders really hate this one! Josue Castillo, Beverage Director, Boston's Next Door and Pazza on Porter, explains, "The drink takes about five minutes to make, and it must be made in a very specific way and poured into a specific glass. The Ramos Gin Fizz involves a dry shake, then a shake with ice cubes and the shake must last until the ice is diluted. After you pour the drink into its glass, you must let it settle so that when you add the soda water, the drink will foam up more and then you need even more time for the drink to settle again."6254a4d1642c605c54bf1cab17d50f1e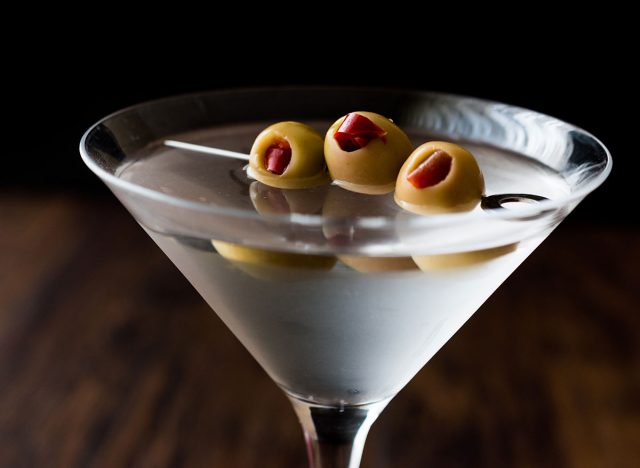 Mixologist and spirits director, John Ware, of Forsythia in NYC is ready for the reign of the dirty vodka to end, telling us, "I've been making cocktails for quite a while, and my palate has had to conquer many an acquired taste, but I have never thought any version of this drink tastes good. It's unbalanced at its core, and the vodka and the brine often bring out the worst in each other. I'll make them with a smile, but I prefer cocktails I can stand behind 100%. The DVM will never be it."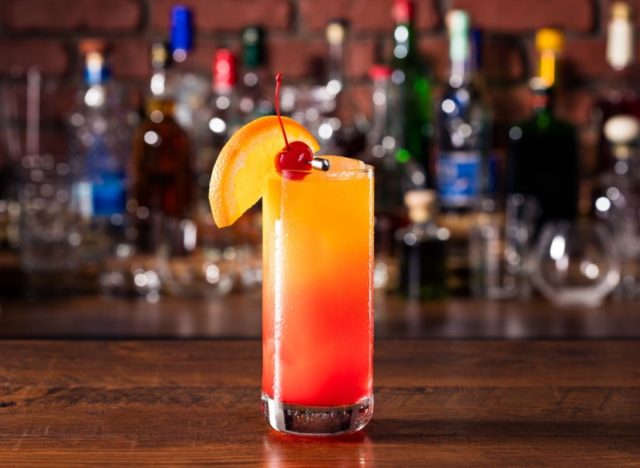 This drink is tough because it's tough to get the balance of flavors right, says Timo Torner, founder of The Cocktail Society. He explains, "it's almost impossible to make it actually really good following the standard recipe. It is always a challenge to serve a drink of which I am not at all convinced of the quality."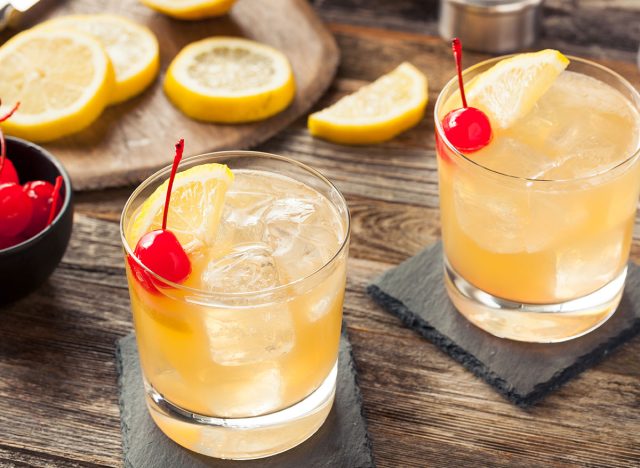 It seems like anything with separating egg whites isn't a favorite of your friendly barkeep. 
"During a busy bar service, making whiskey sours can be a hassle because of the time it takes to dry shake the cocktail and separate the egg whites," says Pape Konte, Bar Manager, The Standard , East Village in NYC. "But the flavors make it well worth it!"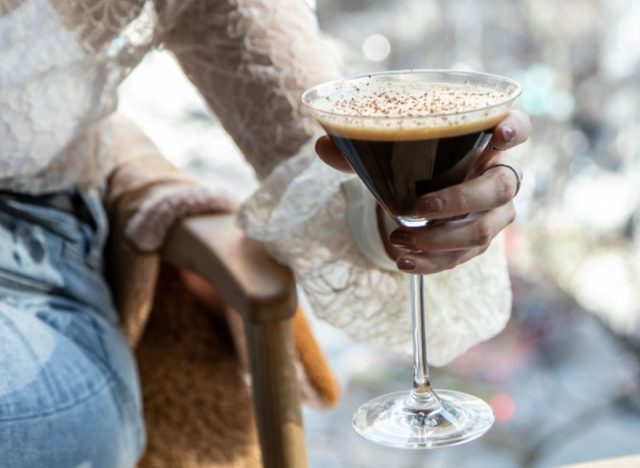 Sweet drinks aren't a favorite for Carolina Gonzalez,  Beverage Manager/Mixologist for WoodWind in Chicago. "As a beverage director, there aren't many cocktails that I do not like to make. However, if I was forced to choose one, I would have to select the chocolate martini. There's something about the high sugar content that I dislike creating for my guests. To me, an overly sweetened palette, disallows a guest to enjoy or appreciate another cocktail after a chocolate martini. Secondly, it is a nightmare to clean the chocolate swirl around the glass that guests enjoy in a traditional chocolate martini. Even though I don't like to make it, I ensure that if it is requested, I have my own spin on it!"
Espresso and Coffee Drinks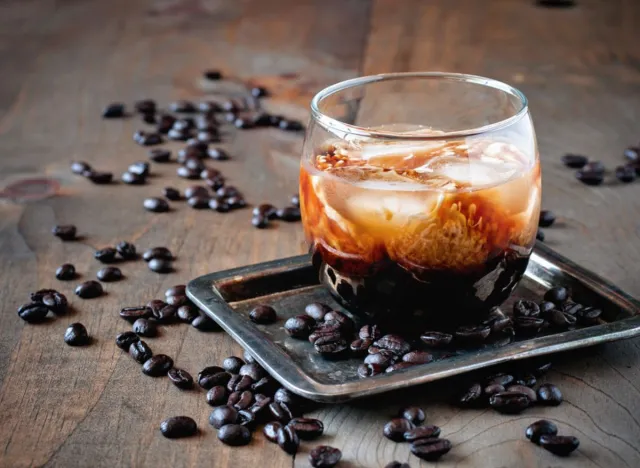 They're coming for our espresso martinis! Dee Broughton, the recipe developer behind Scratch Market, has some strong opinions on caffeinated drinks. 
"I was a bartender for over 10 years and there were so many drinks that made my eyes roll! After thinking about it, my least favorite request was anything with coffee," they told us. "I've worked in many restaurants and bars and not one of them stocked coffee behind the bar. It was such a chore to stop what I was doing, leave the bar and go make a cup of coffee for one drink! And don't get me started on espresso cocktails."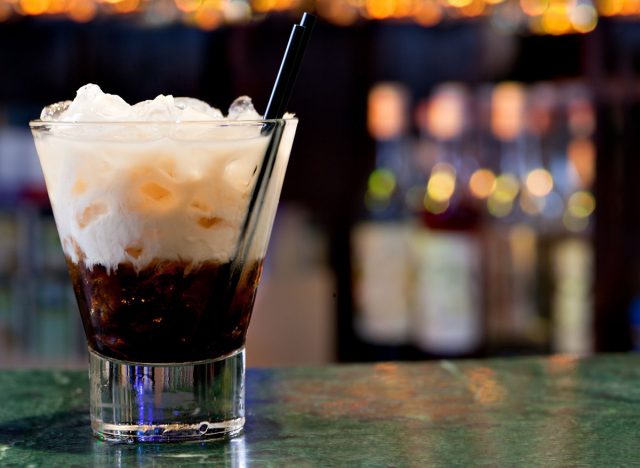 The Dude's favorite drink isn't a bartender's favorite. "While I enjoy consuming them, I'm not a huge fan of making White Russians. Dealing with cream of any kind can be somewhat challenging as it likes to coat things pretty effectively. Sometimes that's a nice feature and sometimes it's inconvenient," says Ben Potts, co-founder of Unfiltered Hospitality and co-owner of The Slyvester and Beaker and Gray in Miami.
Fancy Drinks at a Dive Bar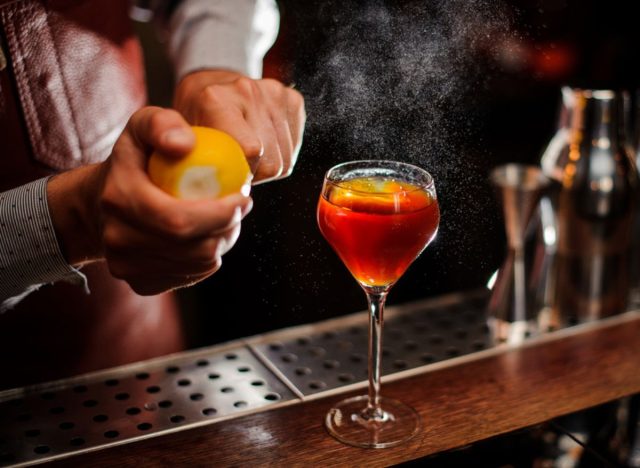 This should go without saying, but if you're at a corner bar with a big Budweiser sign, it's not the place to order a French 75 or a Lemondrop. A bartender on Reddit shared on a thread about drinks they hate making, "I work at a dive bar and it drives me bonkers when someone comes in and asks for a fancy martini. We're clearly not that kind of joint. I have one cosmo glass (not even a martini glass) and I probably have to wash it because it's dusty, then try to cobble together whatever you asked for with my limited ingredients when you won't be happy with the end result anyway."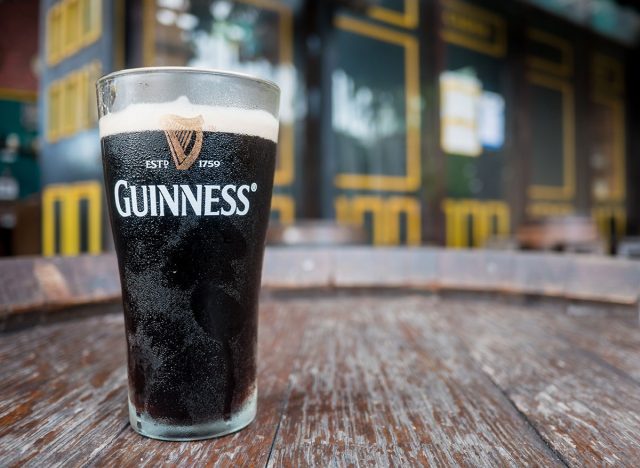 If you're with a group and going to drink this beer, which requires a slow pour, order it first, says a bartender in a post on Quora. "Guinness when ordered last. It takes ages to settle so please order it first."
A previous version of this article was originally published in Nov. 2022. It has been updated with new information.