9 Best Slow Cookers for Home Chefs
Whether you want a multicooker or a tried-and-true Crock-Pot, we've got you covered.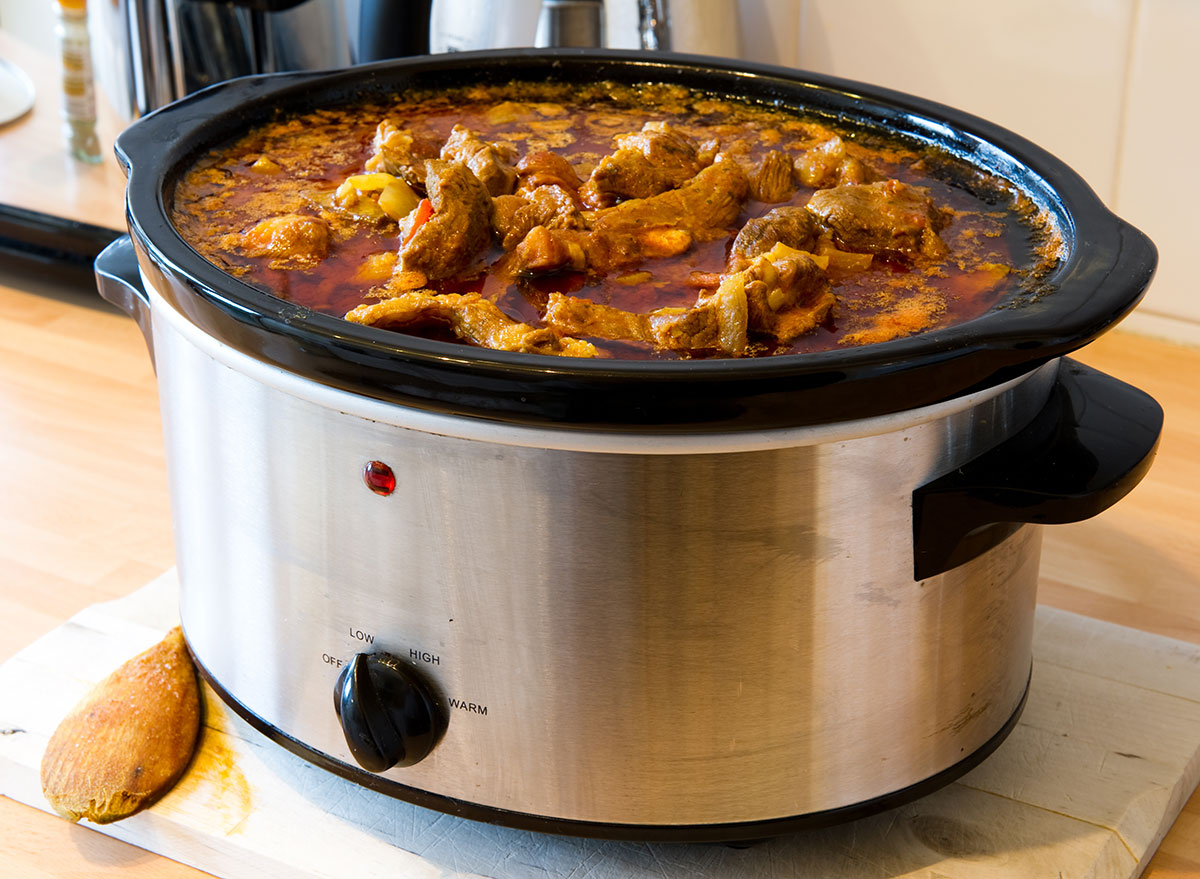 We may earn a commission for anything you purchase through links on this page.
Shopping for a new kitchen appliance can be a daunting task. Between comparing prices, looking at warranties, and figuring out where you'll even fit the new addition in your home.
Slow cookers have made a resurgence in recent years, and they're not just for cooking casseroles anymore. Today, there are numerous uses for Crock-Pots, but with so many slow cooker options on the market, it can be a tough decision to decide which you'll spend your money on. Ahead, we've rounded up the top nine slow cookers for home chefs and included reviews from at-home users.
Best Value: Hamilton Beach Slow-Cooker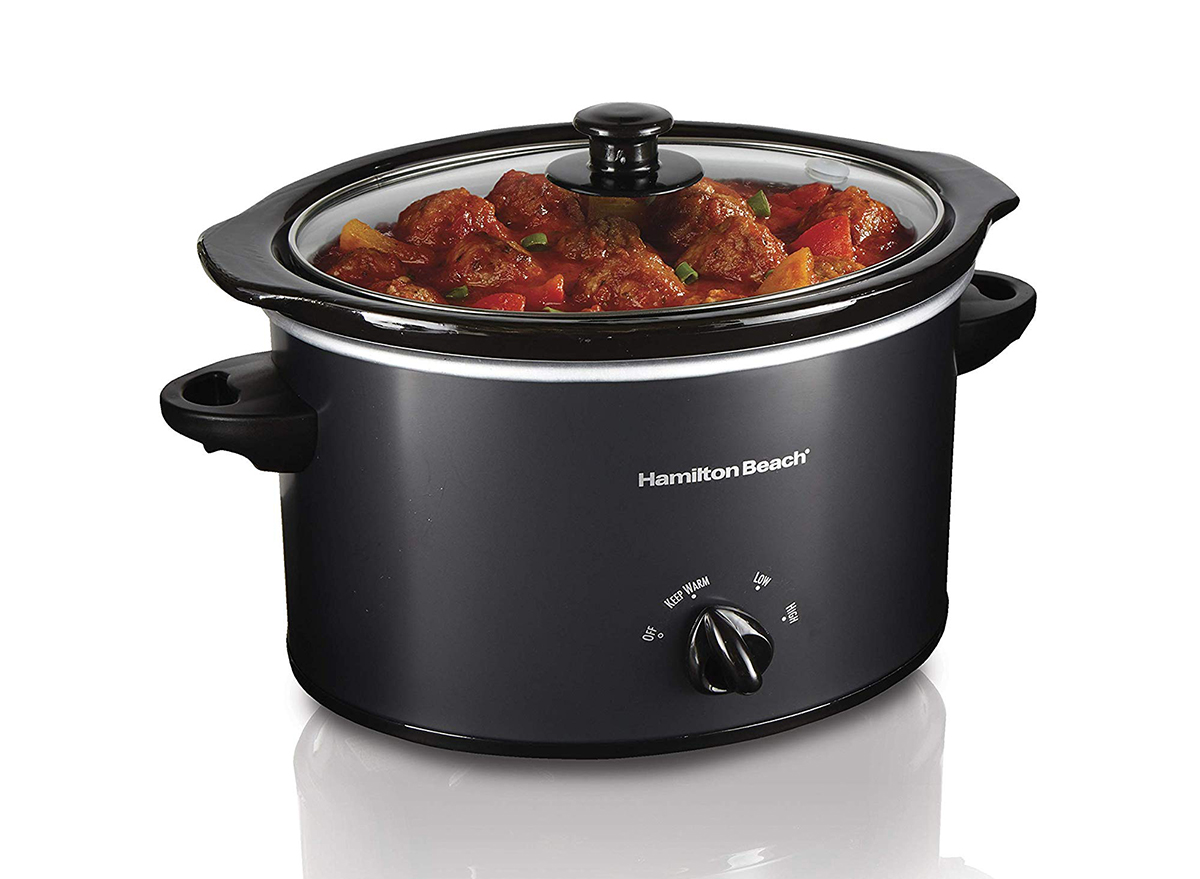 Need something to get the job done without too much muss or fuss? This three-quart option from Hamilton Beach is your standard oval-shaped crock, which allows for longer cuts of meat (try 3 lb. chicken or 2 lb. roast), and is simple to clean. Living solo or with a roommate and not making food in large batches too often? This will be your new go-to.
Best for Transportation: Crock-Pot Programmable Cook & Carry Oval Slow Cooker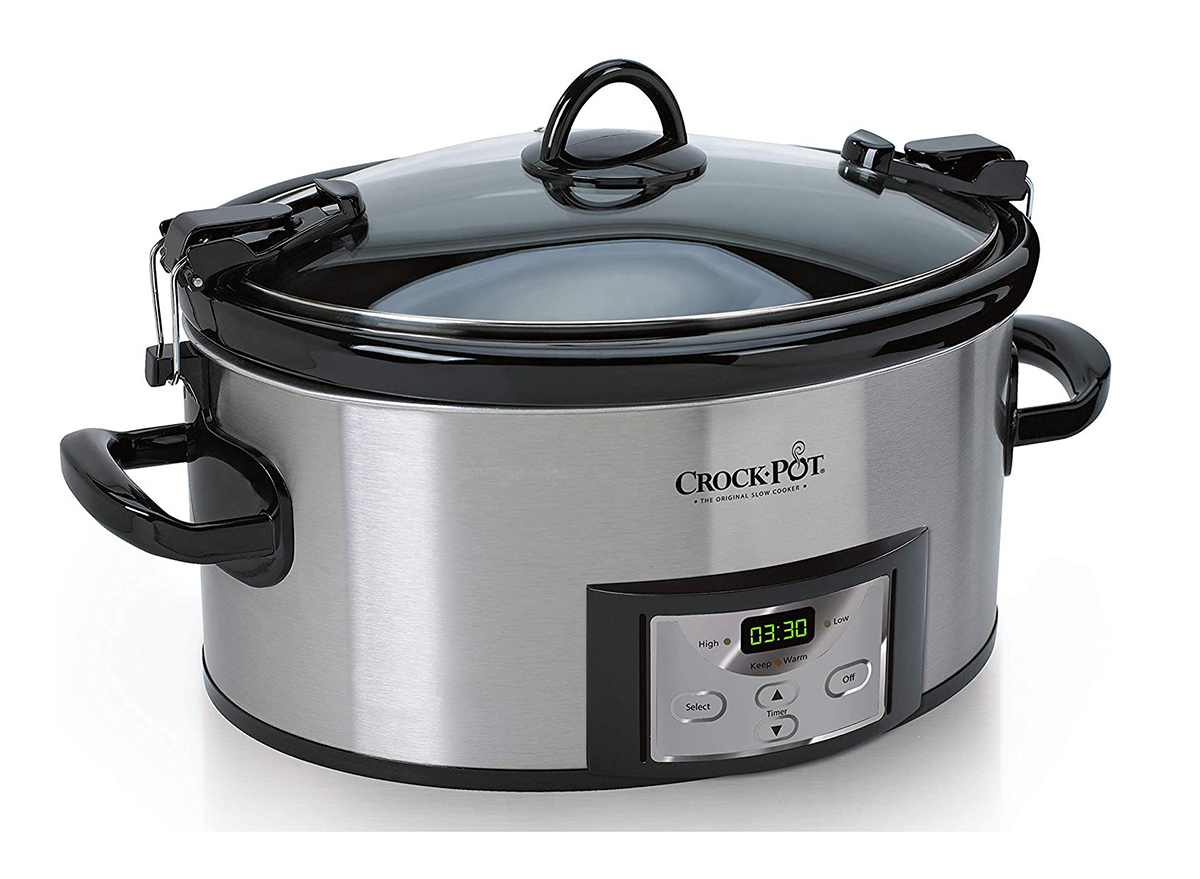 On the move? Don't forget your slow cooker! Whether you're tailgating or just heading to a friends' house for a potluck, this easy locking lid will get you there with ease. Ideal for any recipe, this six-quart capacity option comes with programmable time settings to accommodate your needs.
But don't just take our word for it—there are plenty of positive reviews online praising the locking feature. "Why did it take me so long to purchase a Crock-Pot with locks? If you travel with your Crock-Pot at all, get this with travel lid-lock (do not cook with the lid locked as it will not vent properly)," one reviewer wrote. "Never have a mess in your vehicle again from spilled food. The handles are comfortable when carrying and the timer works great!"
Most Versatile: Zojirushi Multicooker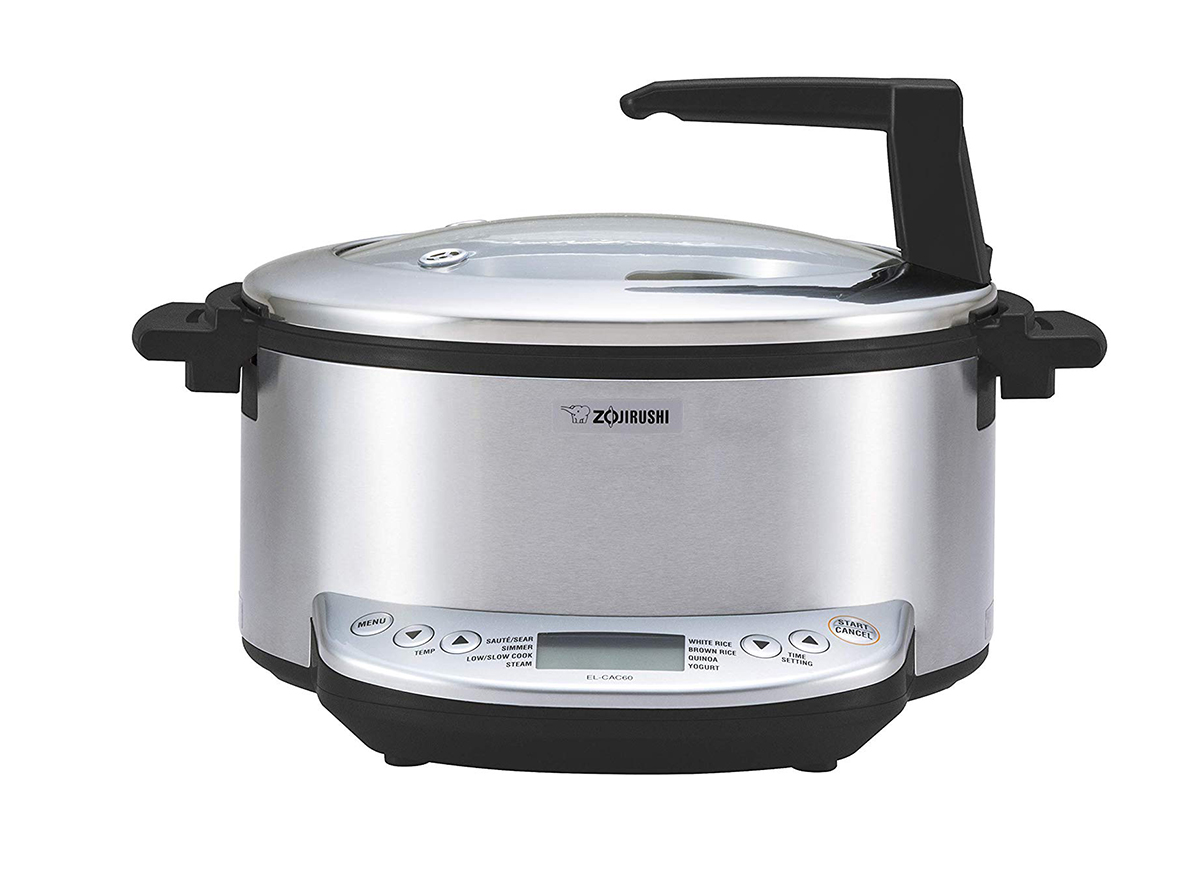 6254a4d1642c605c54bf1cab17d50f1e
If you're looking for something that will do it all, look no further than the six-quart Zojirushi multicooker. This conveniently cooks everything from yogurt and tofu to rice and quinoa, and it comes with some pretty high-tech features, too. Between the tempered glass self-standing lid and easy to read upward-facing control panel, this multicooker has it all.
Best Sous Vide: NutriChef 11-in-1 Slow Cooker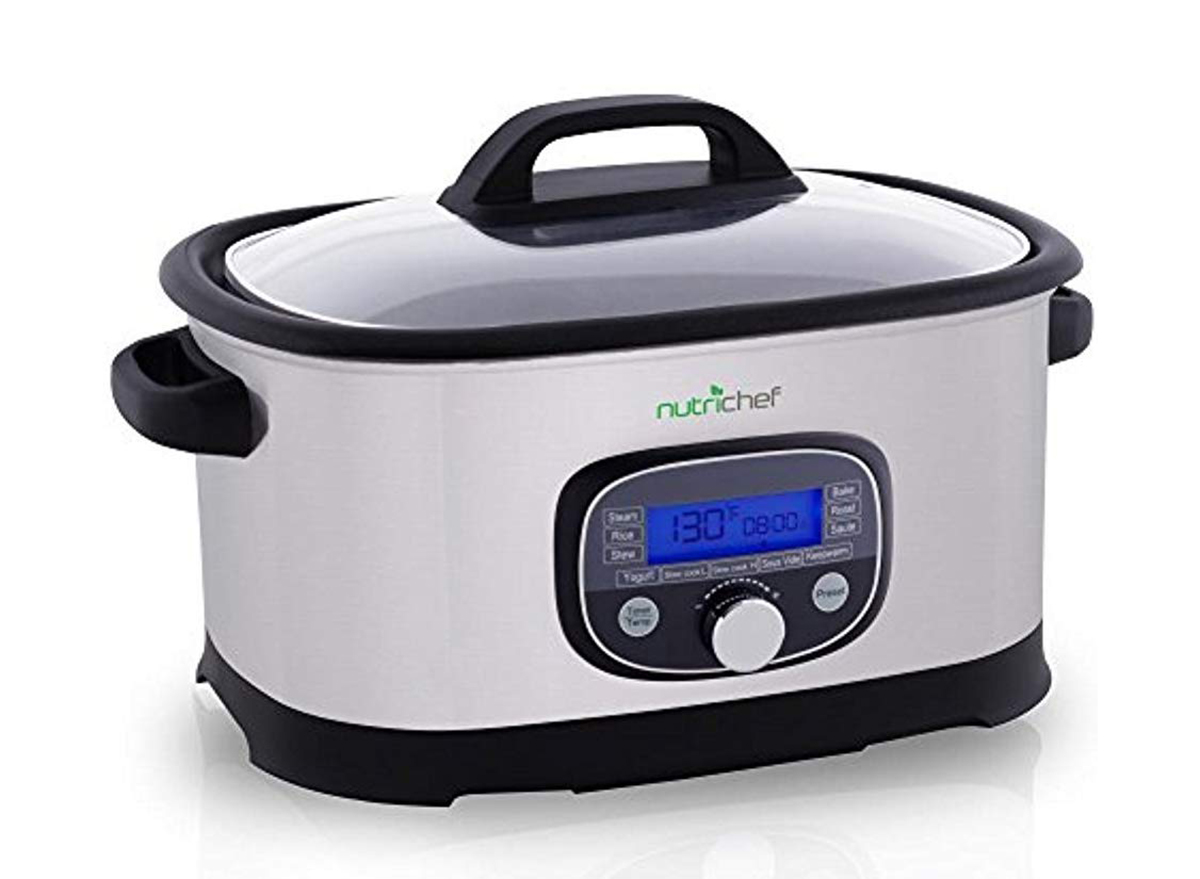 Looking to make a casserole on Monday for weekday lunches and sous vide steak for date night on Friday? This efficient 11-in-1 option holds up to 6.5 quarts and can bake, steam, roast, or sauté just as well as it can slow-cook or sous vide.
If you've been wary of prepping a DIY sous vide station at home, this will make things a total breeze, according to one reviewer. "I bought this product mainly for the Sous Vide option, but love the fact that it does so many other things," the user wrote. "I haven't had it very long, but so far have used the Sous Vide part and it worked beautifully and was so easy to use."
Best For Appetizers: Proctor Silex Portable Slow Cooker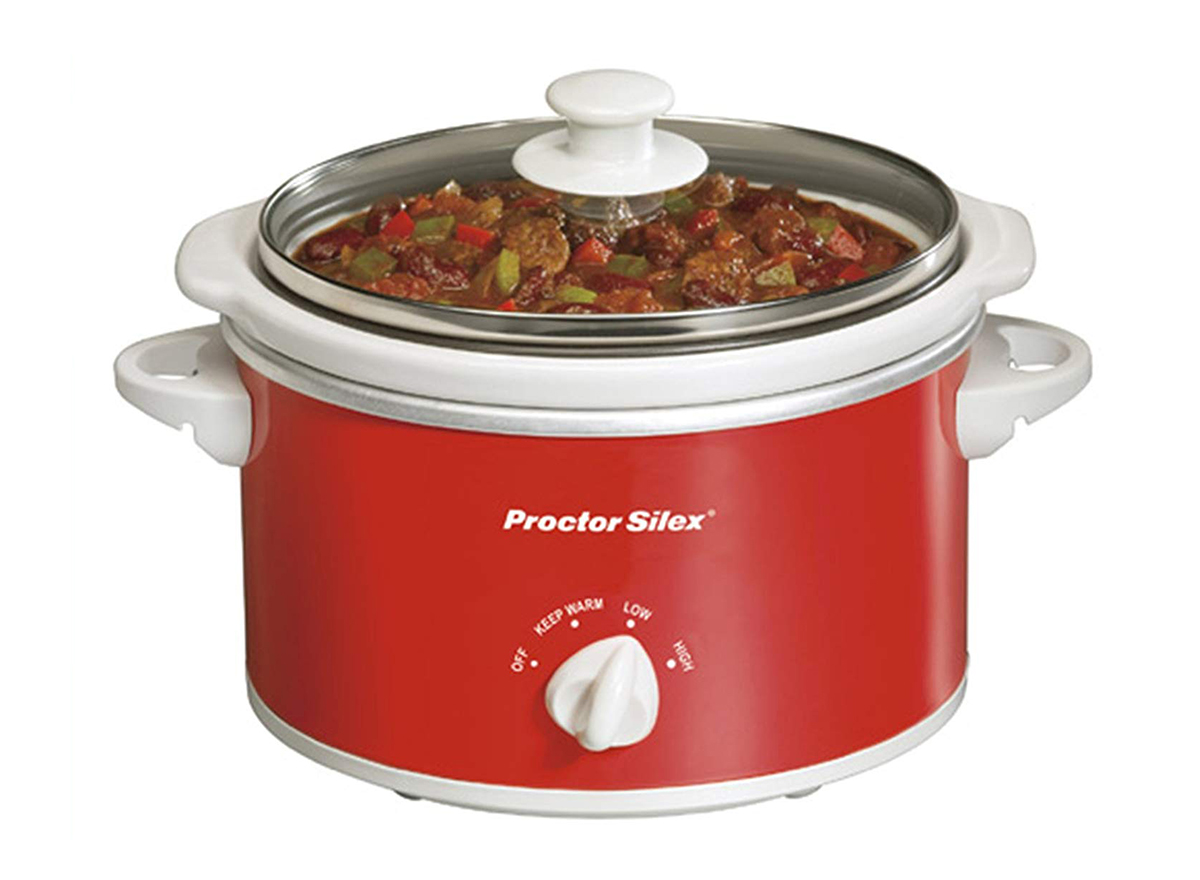 Need to keep a dip warm on the table but don't have a lot of room? This 1.5-quart option is perfect for any appetizer or dip and comes with a "keep warm" setting to keep the party going. As long as it's approved by the school, this could be a great option for a student heading off to live in a college dorm!
Best Looking: All-Clad Five-Quart Gourmet Slow Cooker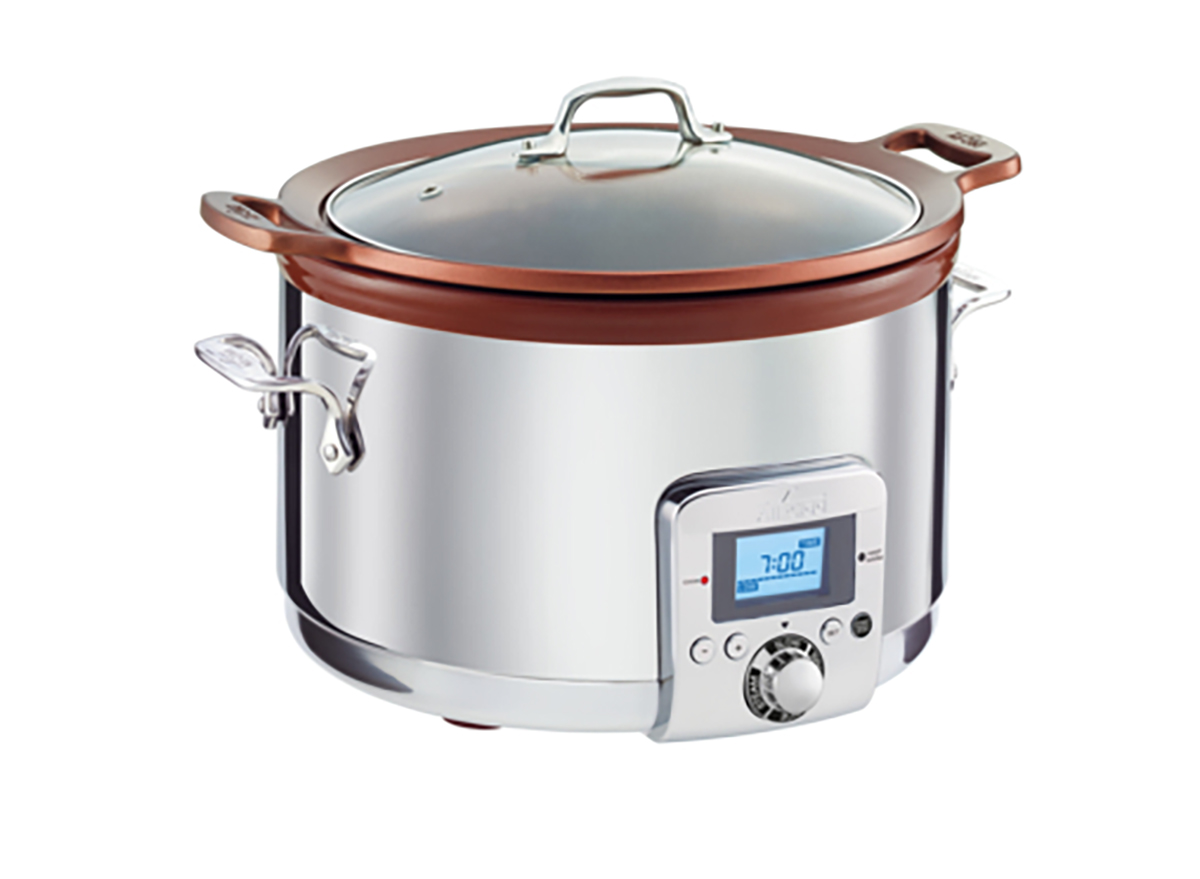 While it may seem a little silly at first, it's not totally unheard of to want an appliance to be both functional and stylish. This five-quart gourmet slow cooker (also available in seven-quart) is as attractive as it is useful, and it will shine on your counter.
Plus, the browning option means you'll waste one less dish during cooking, as one customer noted in a review. "I wanted not only a slow cooker but something that looked good on the counter and not just a faux steel plastic appliance. Further, I wanted a browning option so I can only dirty one pot," the reviewer wrote.
Most Innovative: Calphalon Digital Sauté
You won't have to dirty any extra pots or pans with this 5.3-quart capacity option that works smoothly from start to finish. Conveniently sear, brown or sauté on your electric, gas, or induction cooktop, and even pop the cooking pot in the oven if needed.
Best Workhorse: Crock-Pot Programmable Slow Cooker
Sometimes, it's best to get back to the basics. This seven-quart choice from Crock-Pot has withstood the test of time as a tried and true classic, with a modern-day shiny polished finish that will make grandma do a double-take.
Of course, there are added functions on newer models, like the digital display, which didn't exist in the past, as one reviewer noted. "I really like the digital display and timer function. I've always had the knob style so that was a treat to have the timer set and automatically switch to warm when done," they wrote. "It saved one meal that way as I was unexpectedly detained past cooking time."
Best Programmable: Breville Fast Slow Pro Multi Cooker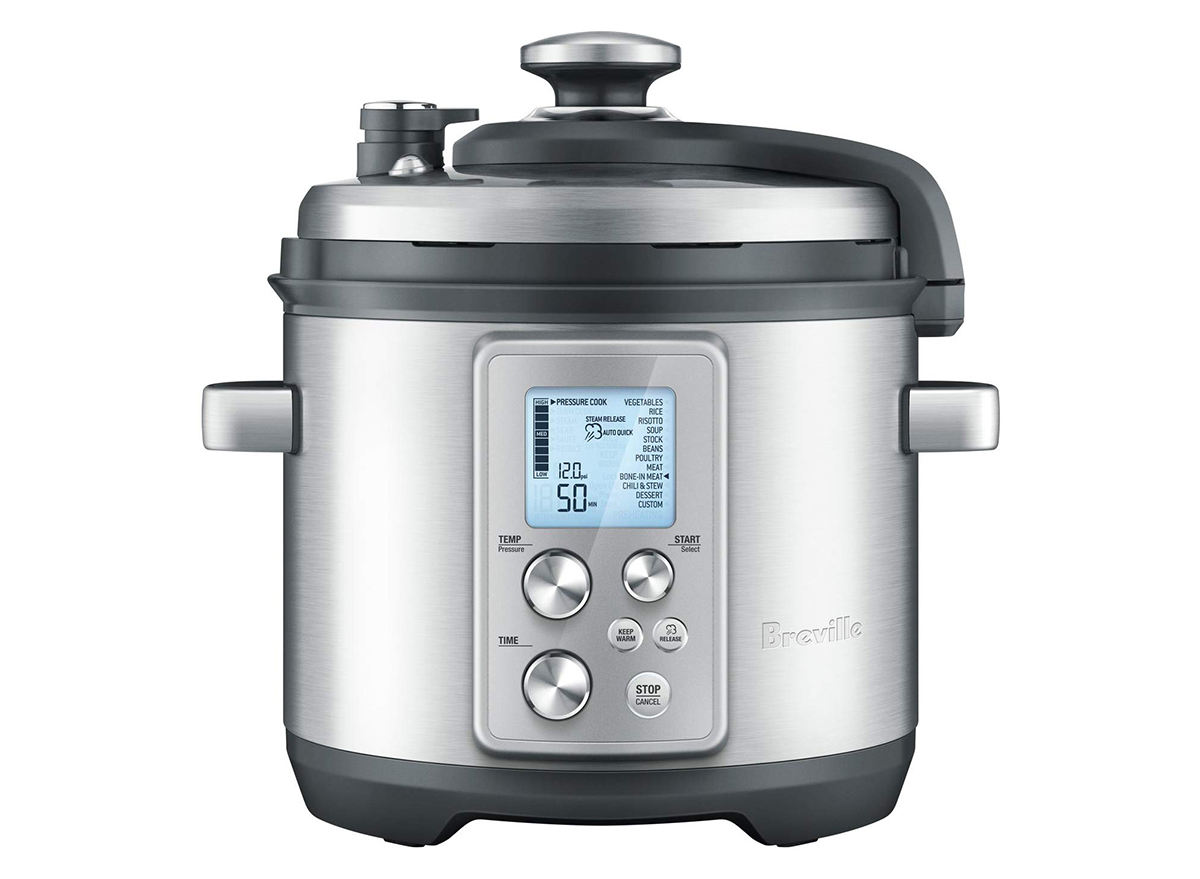 Between the color-changing LCD screen, safety locking lid, and the 11 pressure cook settings plus a custom setting, this six-quart multi cooker from Breville allows you to successfully slow and pressure cook in one convenient appliance.
Whatever you're looking for in a slow cooker, at least one of these models is sure to fit your needs.
Jacqueline Weiss
Jacqueline is a blogger and writer, passionate about making healthy eating and cooking accessible to all.
Read more about Jacqueline