These Are the Best States for Berry Picking
There really is nothing better once the warmer weather hits than picking your own fresh fruit.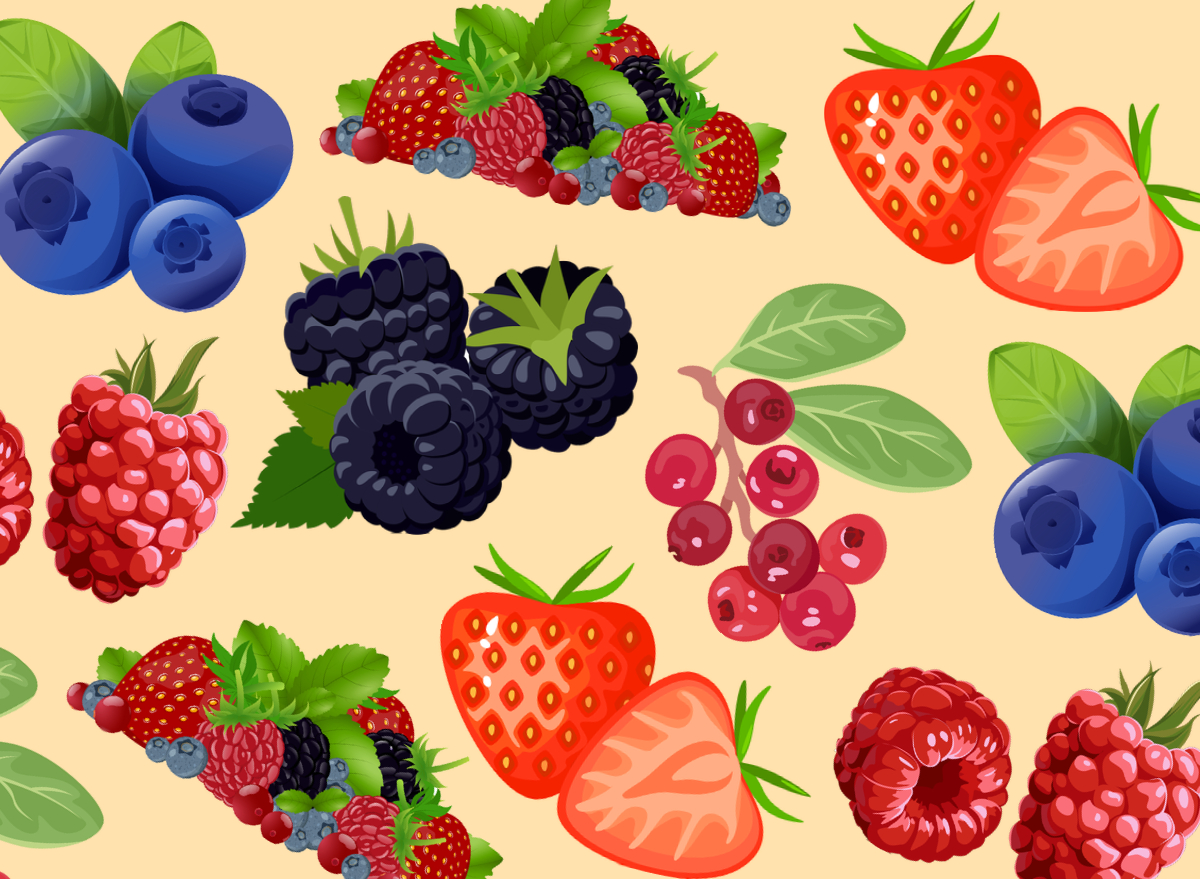 Fall may have pumpkins and apples, but in the summer, it's all about the berries. When the weather gets warmer, a great outdoor activity is none other than berry picking. You can do it anywhere in the U.S., but there are some states that have better in-season berries than others.
So if you're planning a trip or want to do something fun locally, this guide is for you. The team at Gurney's went ahead and pinpointed the best states for all your berry picking needs. They analyzed a variety of factors including weather, growing season, and the number of U-pick farms. From there, they assigned each of these factors a numerical value and crunched the data to uncover which states are indeed the best for berry picking. The highest score the top state could receive is 50 points, so the ones that came closest to that number were deemed the best.
Something this data did find? All regions of the country have great states for overall berry picking. So no matter where you live, there's a good chance you'll be able to pick some truly delicious berries. There really is nothing like digging into a bowl of fresh fruit on a hot summer day.
Here are the top 20 best berry picking states, ranked from No. 20 to the coveted No. 1 spot. And if you're really in the mood to cook up something yourself, check out these 100 Easiest Recipes You Can Make.
Wyoming is home to some truly beautiful mountains—and berries. The state snagged the No. 20 spot on the list.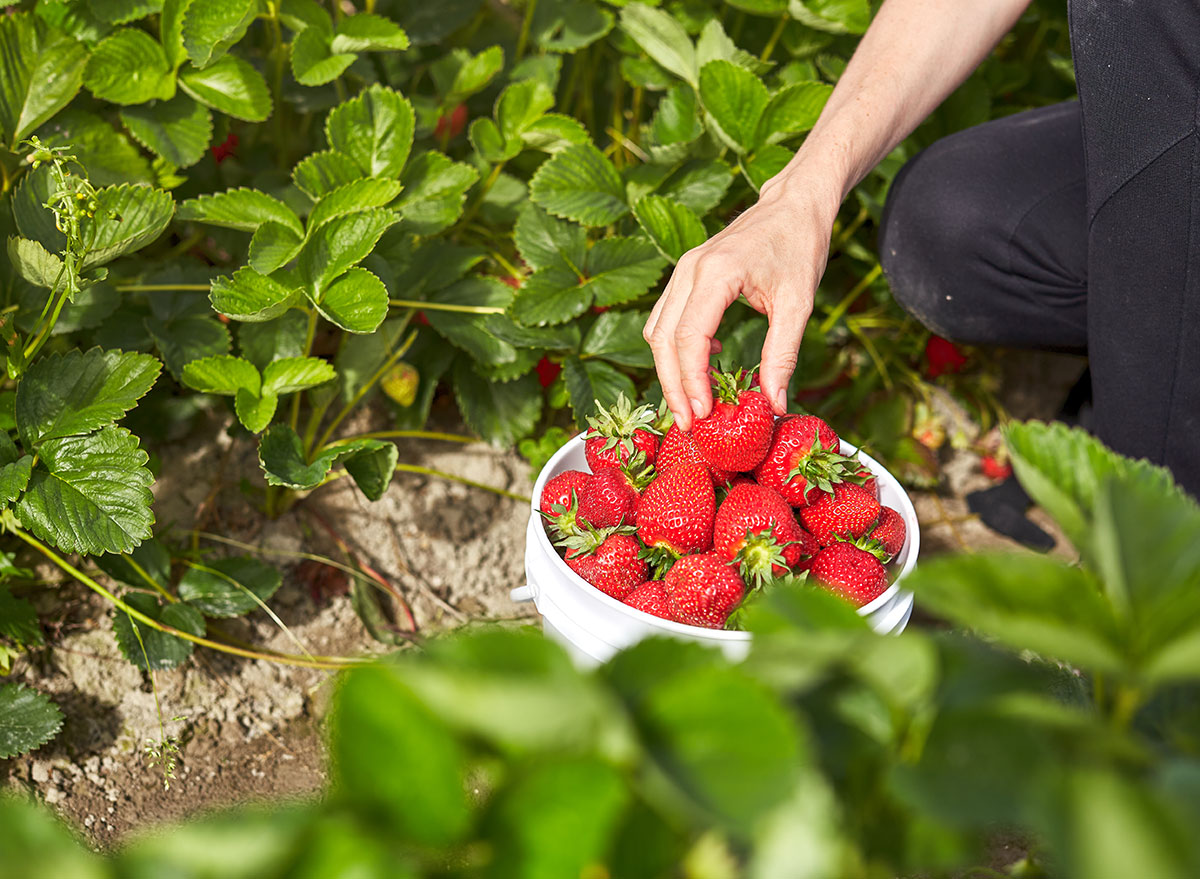 Idaho might be known for its potatoes, but don't count out the berries! The state raked in an overall score of 27.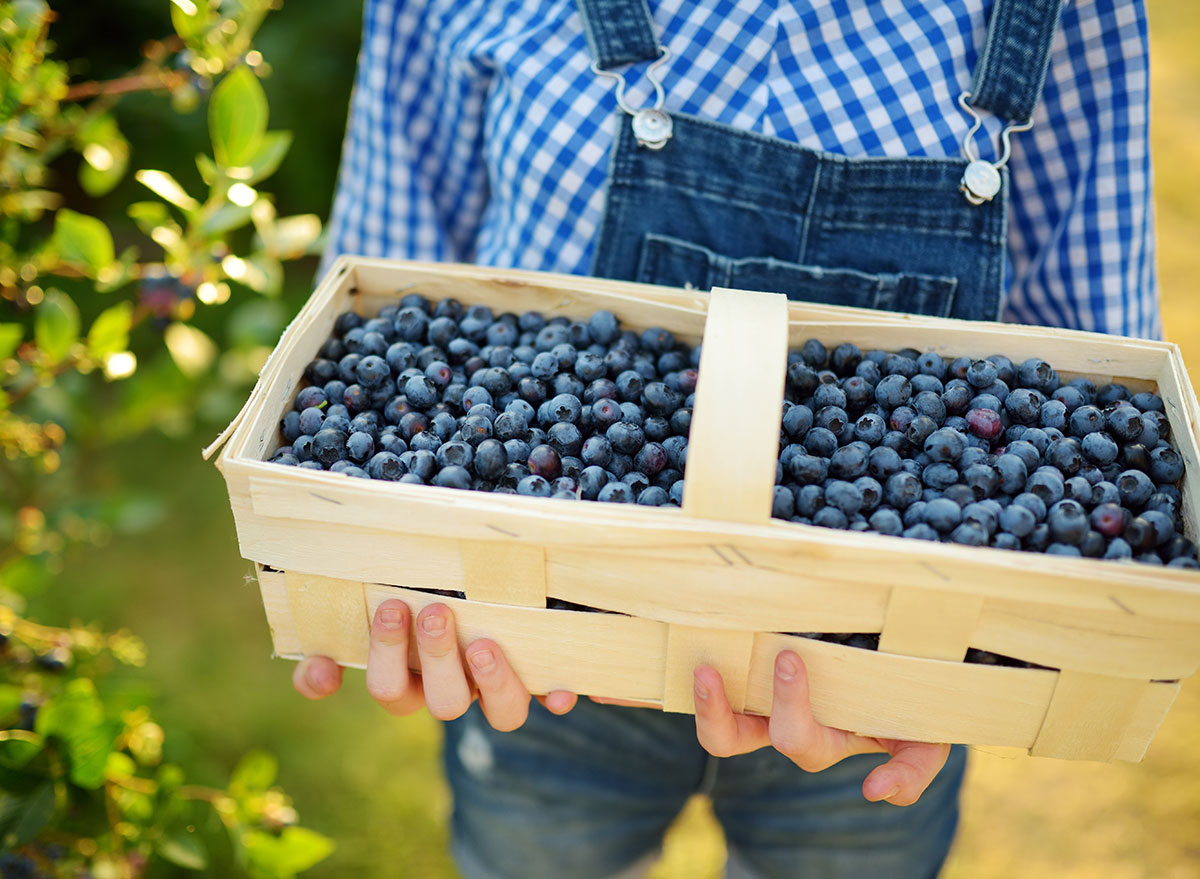 Missouri is where you'll find some yummy blackberries if you decide to go berry picking.
Looking for more helpful tips? Sign up for our newsletter to get daily recipes and food news in your inbox!
In the mood for something else to pair alongside those oranges you're feasting on in the sunshine state? Why not add some fresh berries to the mix?6254a4d1642c605c54bf1cab17d50f1e
If you're a fan of blueberries, blackberries, strawberries, or raspberries, this state grows them all. Plenty to choose from!
Fan of both strawberries and blackberries? You'll find both in Connecticut.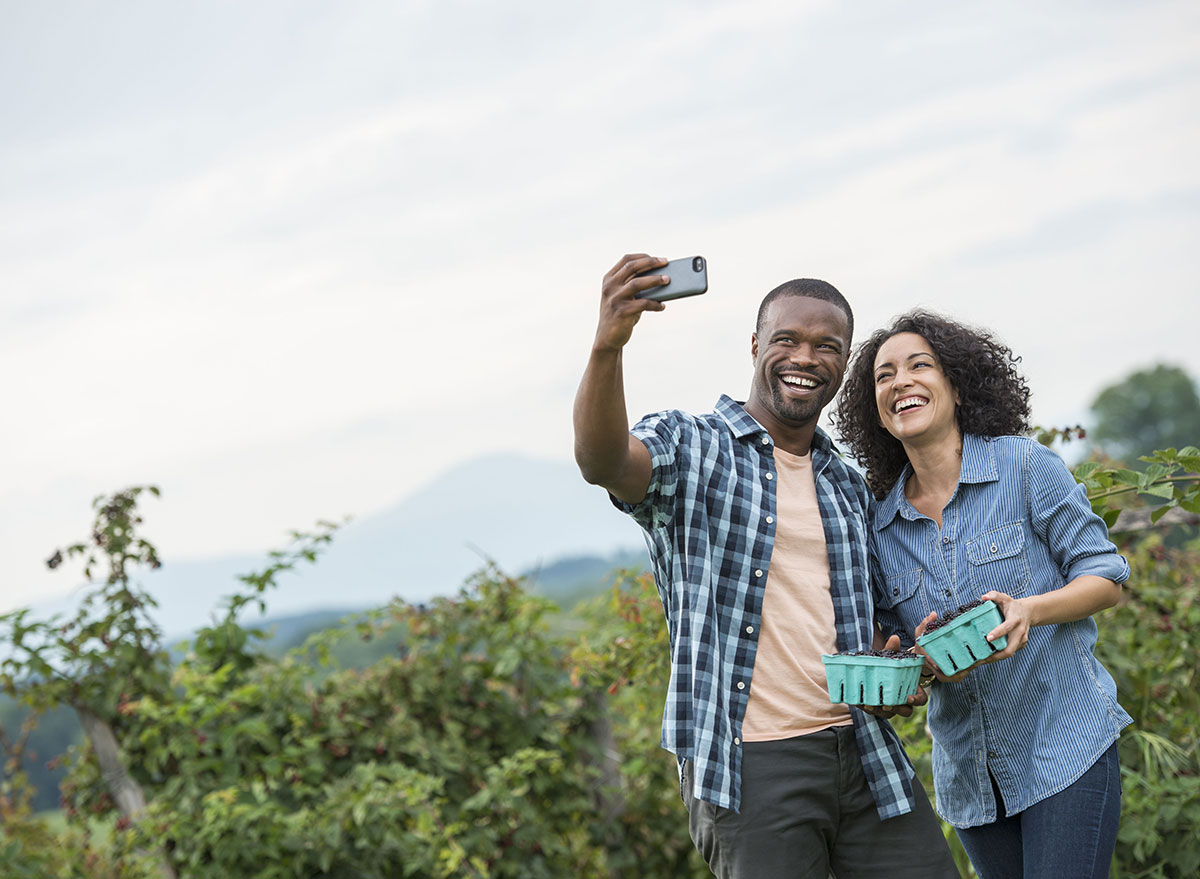 When in New Hampshire, taking a selfie while you pick some berries is a must.
Perhaps once you're done picking blackberries in Louisana, you can turn them into a yummy pie?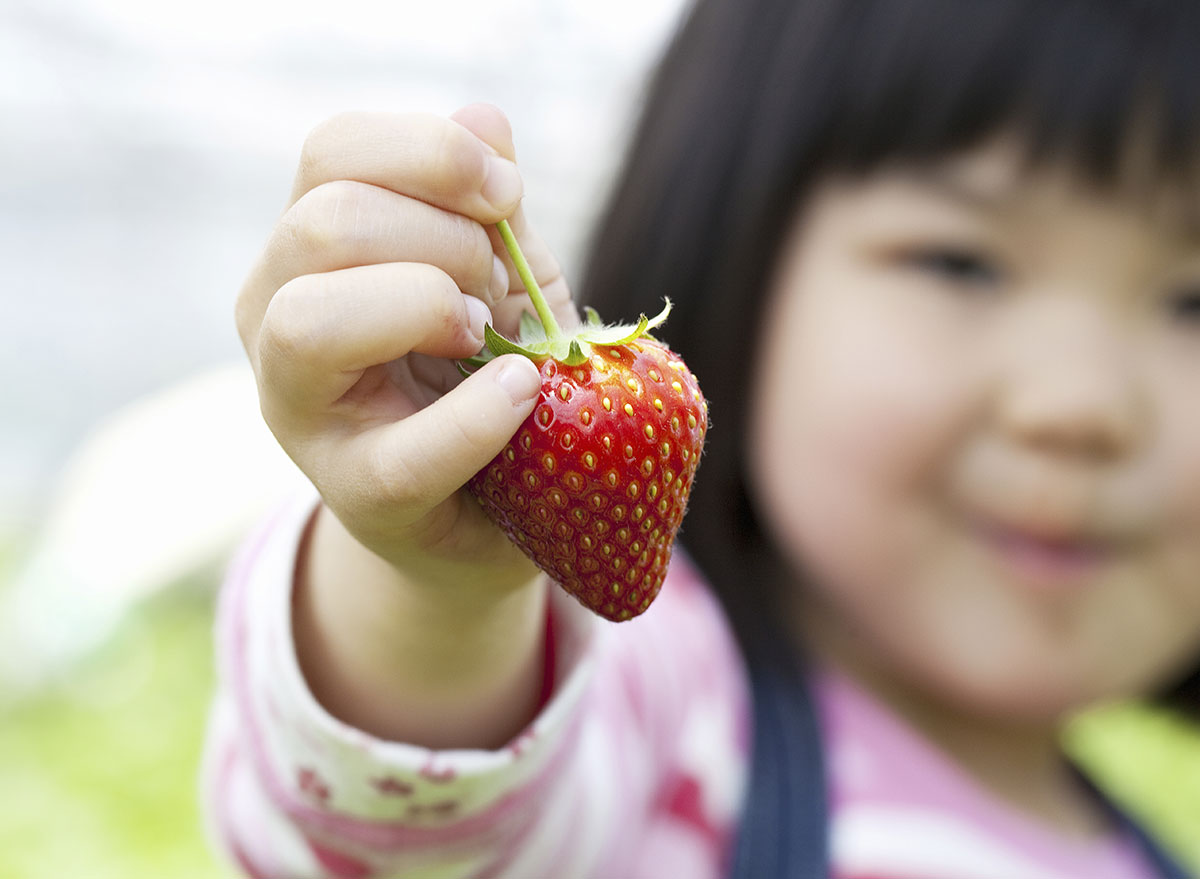 Surprised to see Alaska on this list? Despite the fact that the state only has a 146-day growing season and wildly varying weather, it ended up with a pretty strong score of 29.1. Who knew?!
Strawberry picking is a go-to in the heartland states.
In South Dakota, both blackberries and strawberries reign supreme.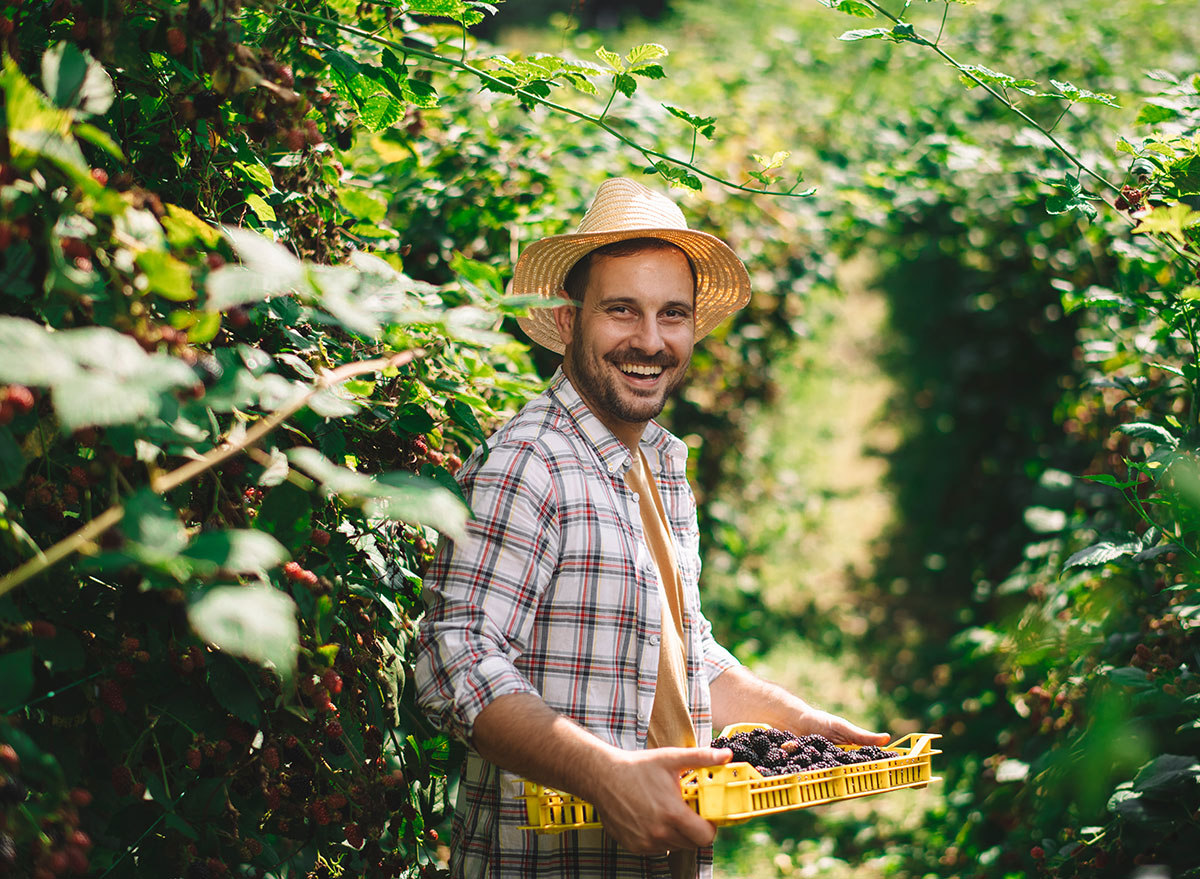 The tart and juicy fruits that are blackberries thrive in Mississippi.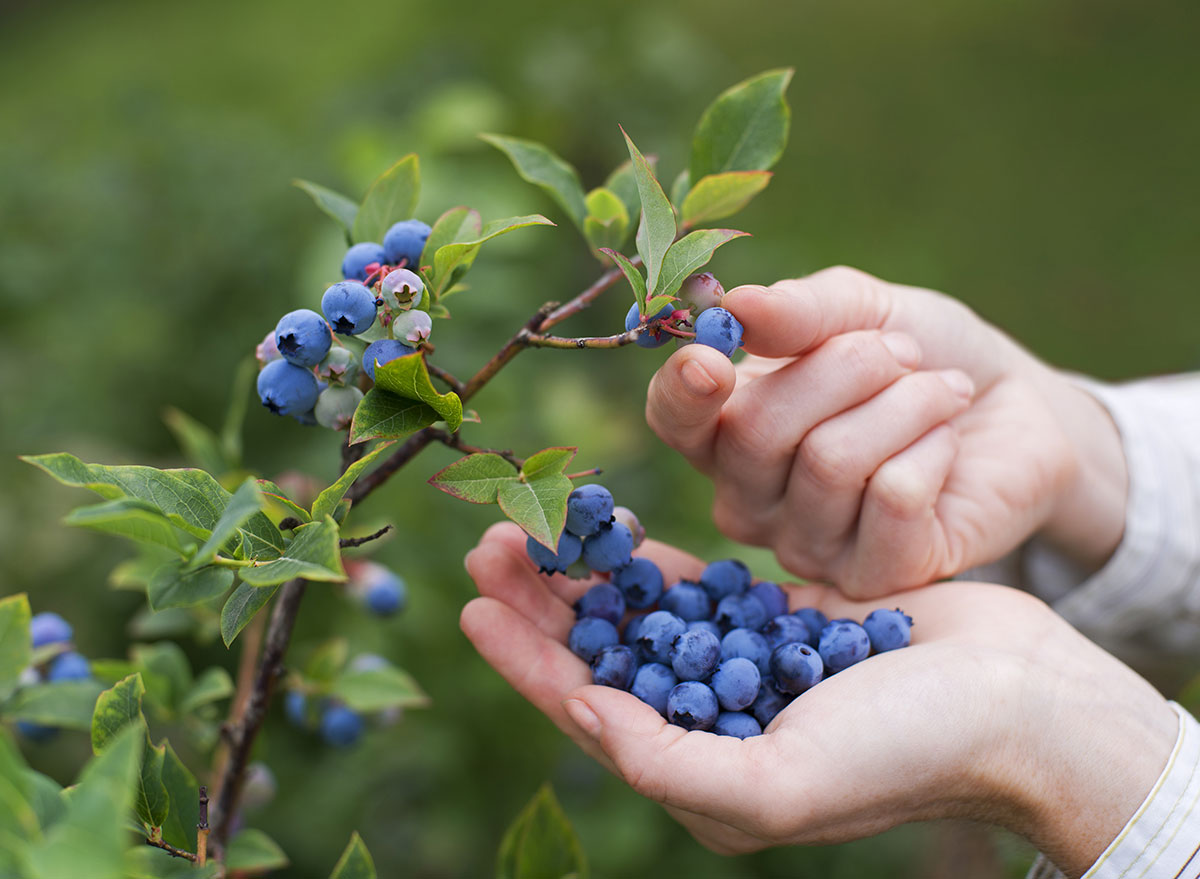 Maine is a great spot to pick blueberries and strawberries. It technically tied for overall points coming in at 33.3 with the next state.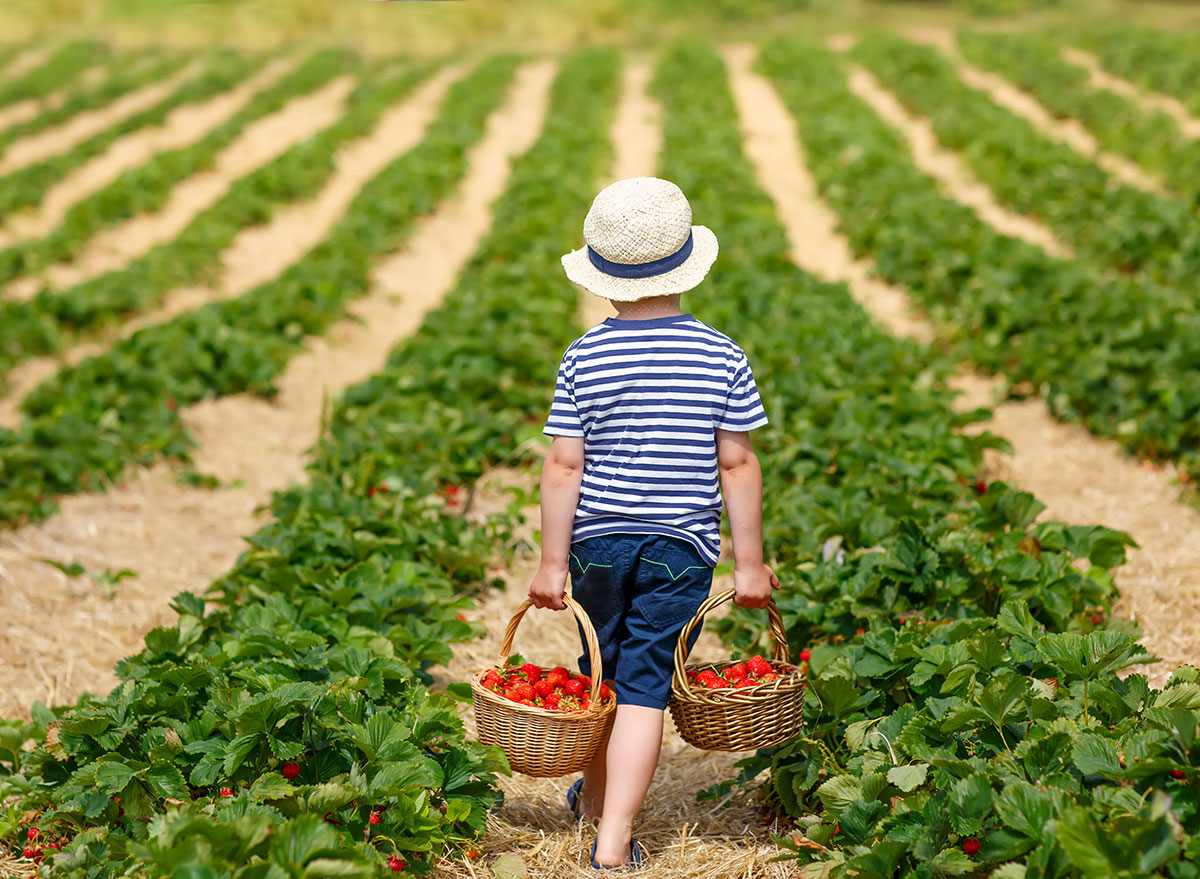 None other than Kansas! Yes, even in the Midwest you'll find some yummy strawberries.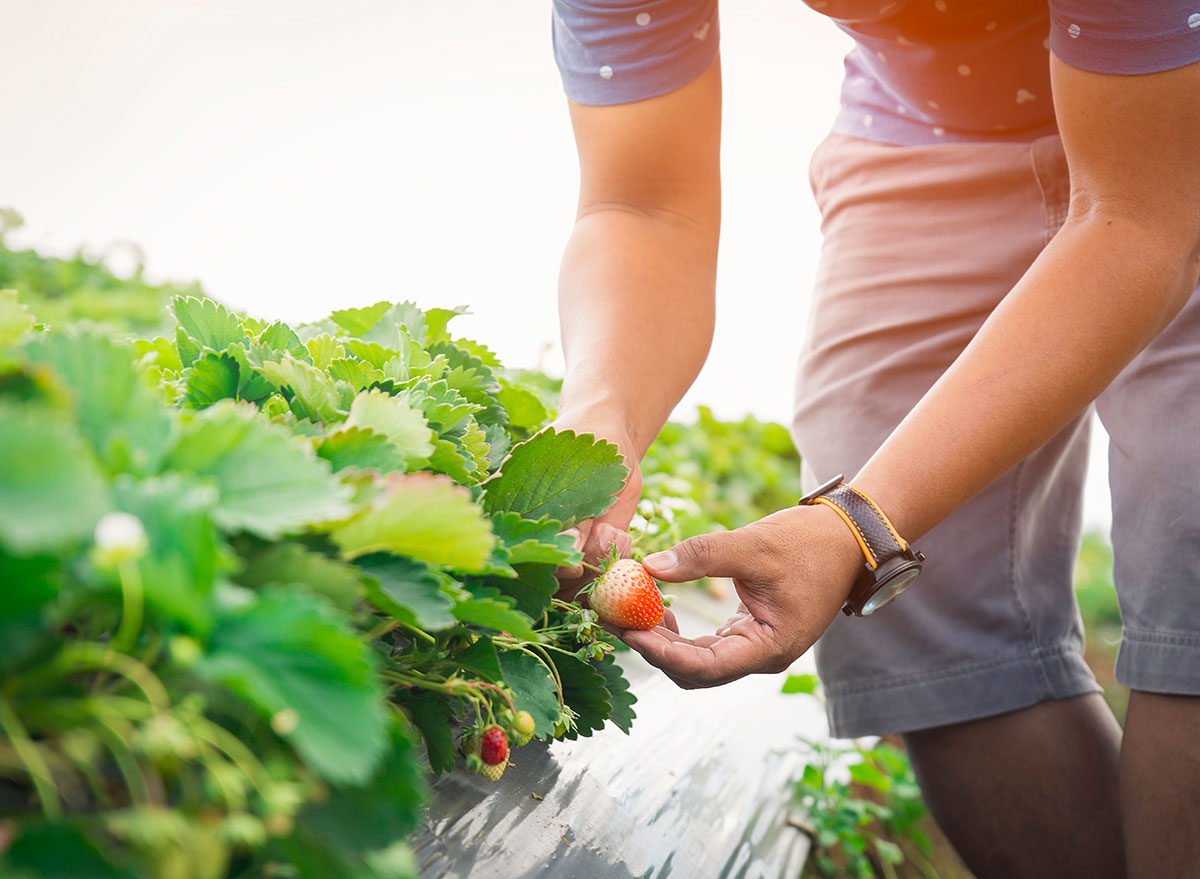 Vermont actually has the most blueberry farms, with more than 1 per 100,000 residents.
Strawberries are one of the easier berries to grow, so it's no surprise the fruit is thriving across the country. Including in Wisconsin!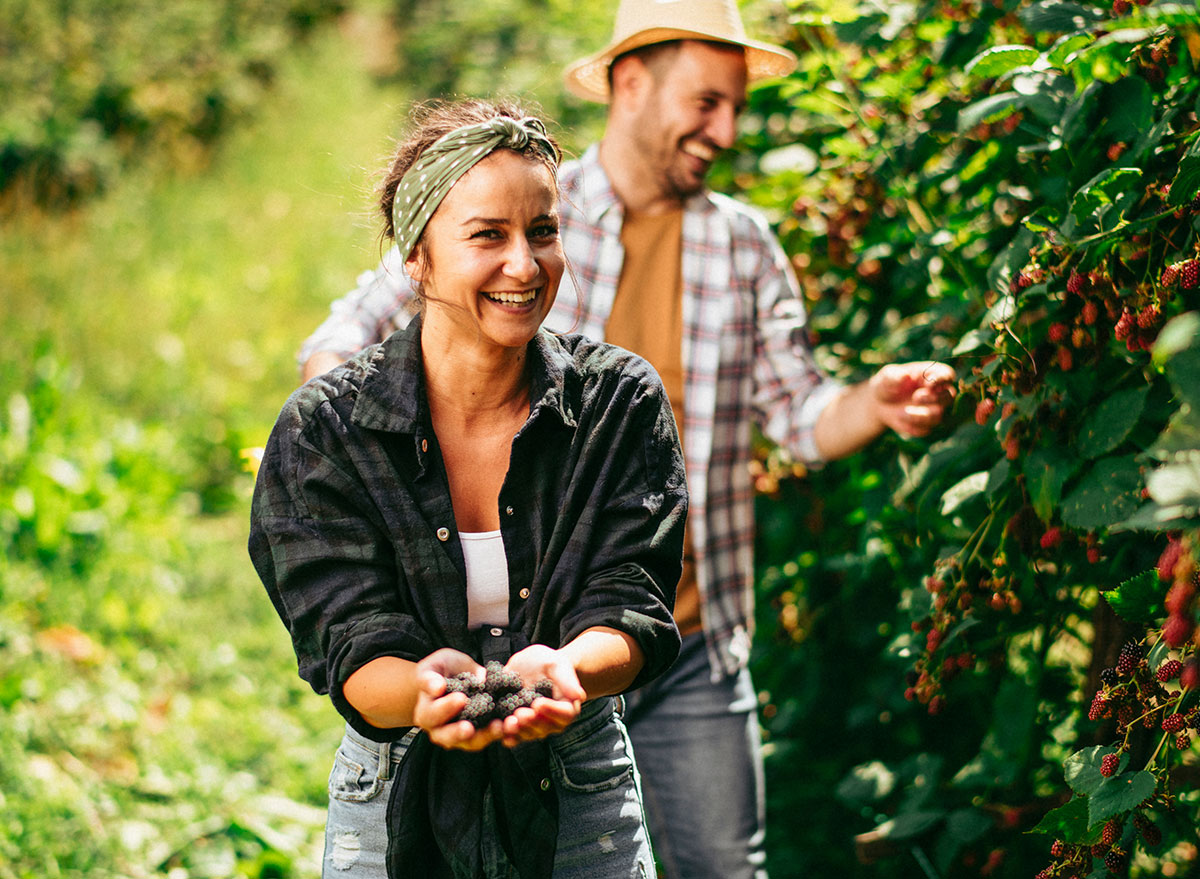 And even in Oklahoma. This is a great state to pick raspberries, too.
West Virginia received a score of 37, making it the third best berry-picking state. It was a close race for second place which went to . . .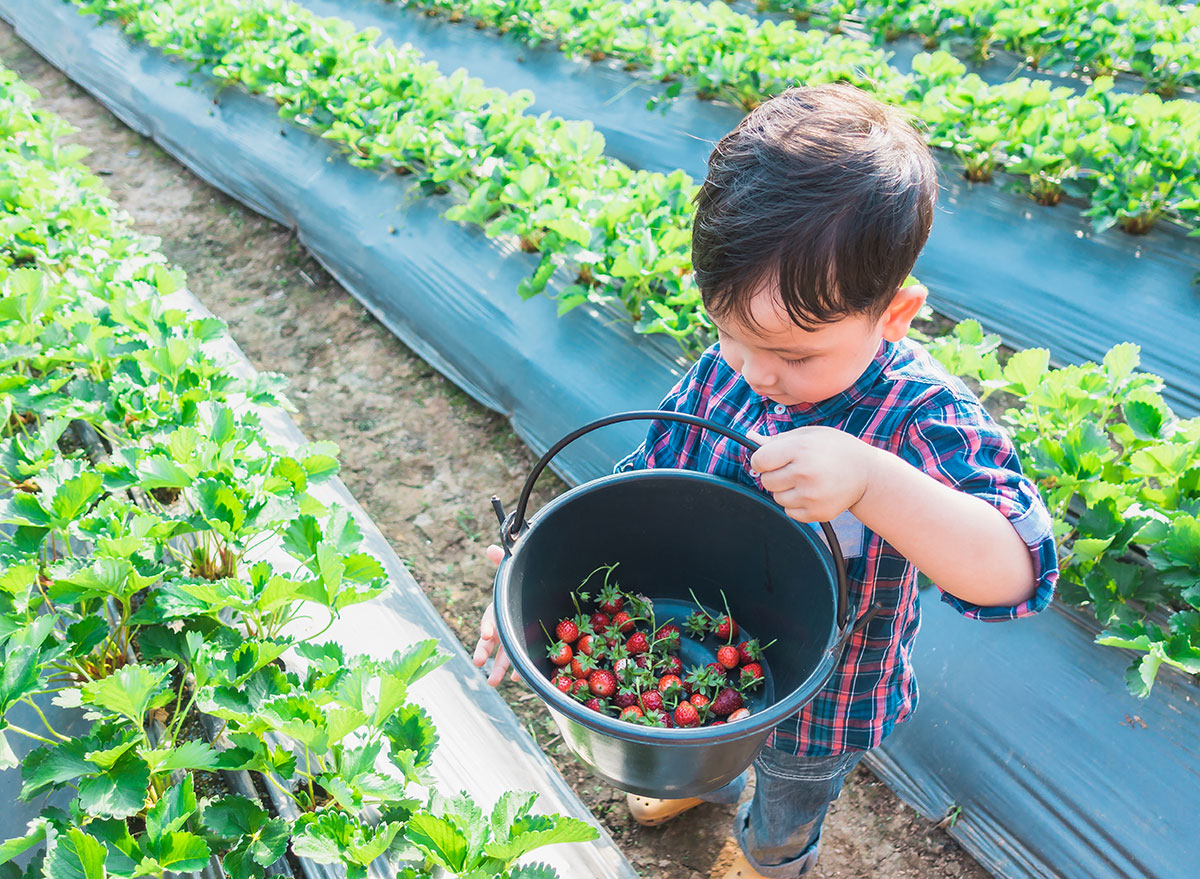 Rhode Island. It just beat out WV, with a score of 37.1 The New England region of the U.S. really shines when it comes to berry picking. This state is no exception.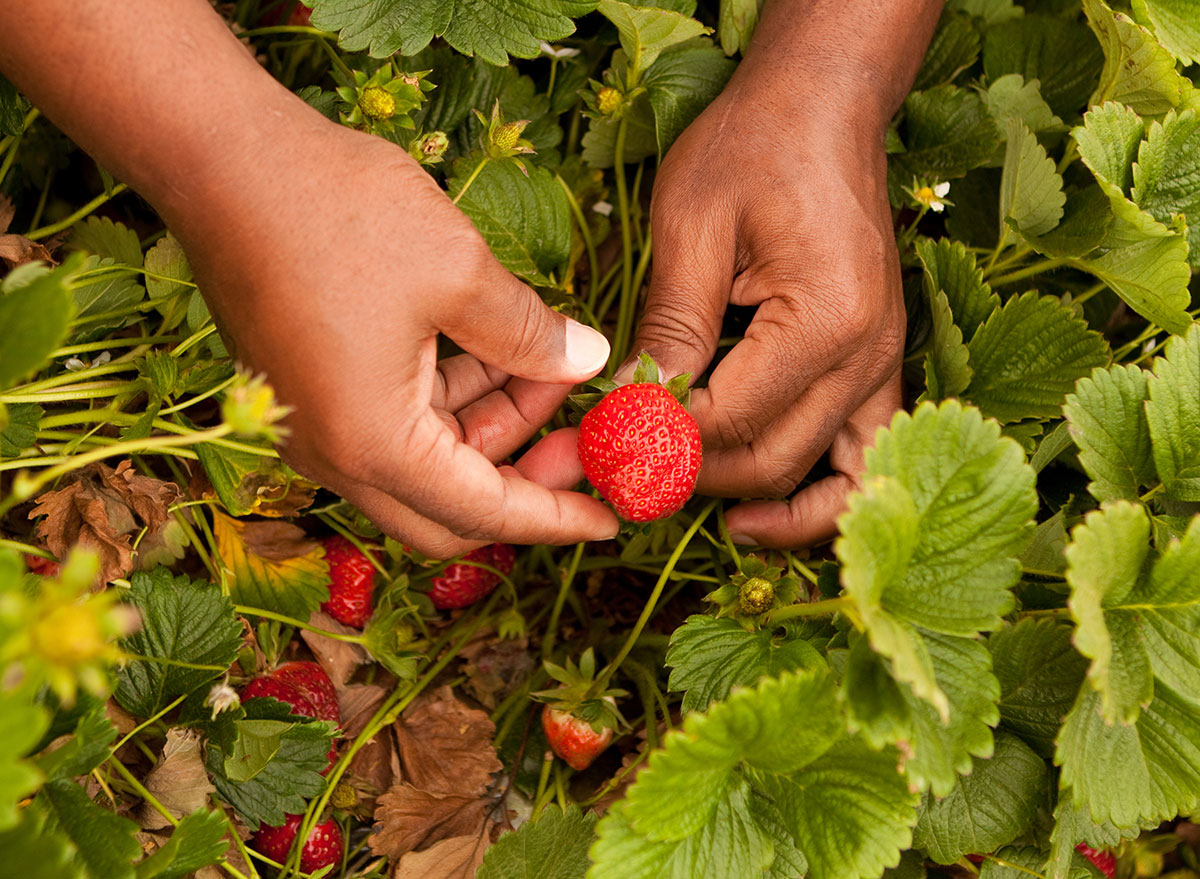 If you're a strawberry fan, Delaware is the state for you. The state is home to one of the higher concentrations of U-Pick strawberry farms. It received an overall score of nearly 40. Plus, Delaware fares well with favorable temperature and precipitation conditions. So that means a nice sunny outing with family or friends to pick berries in the warmer months should be on your 'don't miss this' list!
Jennifer Maldonado
Jennifer Maldonado is a senior editor at Eat This, Not That!, specializing in food and health content.
Read more about Jennifer